Kanda Yabu Soba (かんだやぶそば) is one of the oldest restaurants in Tokyo, which has been running their business for over 100 years. The historic building of the restaurant was originally built in 1880. The building is now newly renovated, but still strongly remains its
historic and traditional atmosphere.
Kanda Yabu Soba is one of the most popular Soba restaurants in Tokyo, serving authentic Soba dishes that haven't changed for over a century. The freshly cooked Soba is made with blended buckwheat flours that are picked from the selected suppliers across Japan. The Soba dishes can be enjoyed with hot or cold soup as well as the choice of toppings and flavours. Seasonal Soba dishes are also available, using the carefully selected seasonal ingredients. Various kinds of traditional Japanese dishes are available as side dishes, too.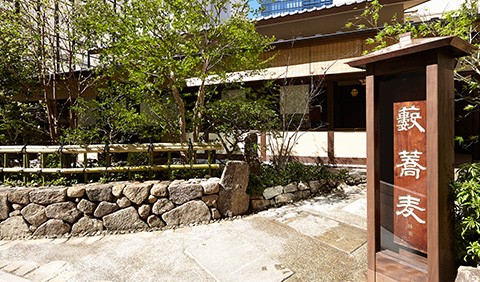 The restaurant offers a spacious dining space with 97 seats, however, it tends to get full during lunch time especially on weekends. You can make a reservation online to secure your seats in advance.
<< Click HERE to make a reservation for Kanda Yabu Soba >>
Kanda Yabu Soba is located in Kanda area, which is very close to the famous tourist spot, Akihabara. Akihabara is one of the most popular districts among tourists which is well-known as the center of Otaku culture. If you are planning to visit Akihabara, this is one of the most recommended places to dine 🙂