Akihabara: Best Tours and Activities
Best Akihabara Tours and Activities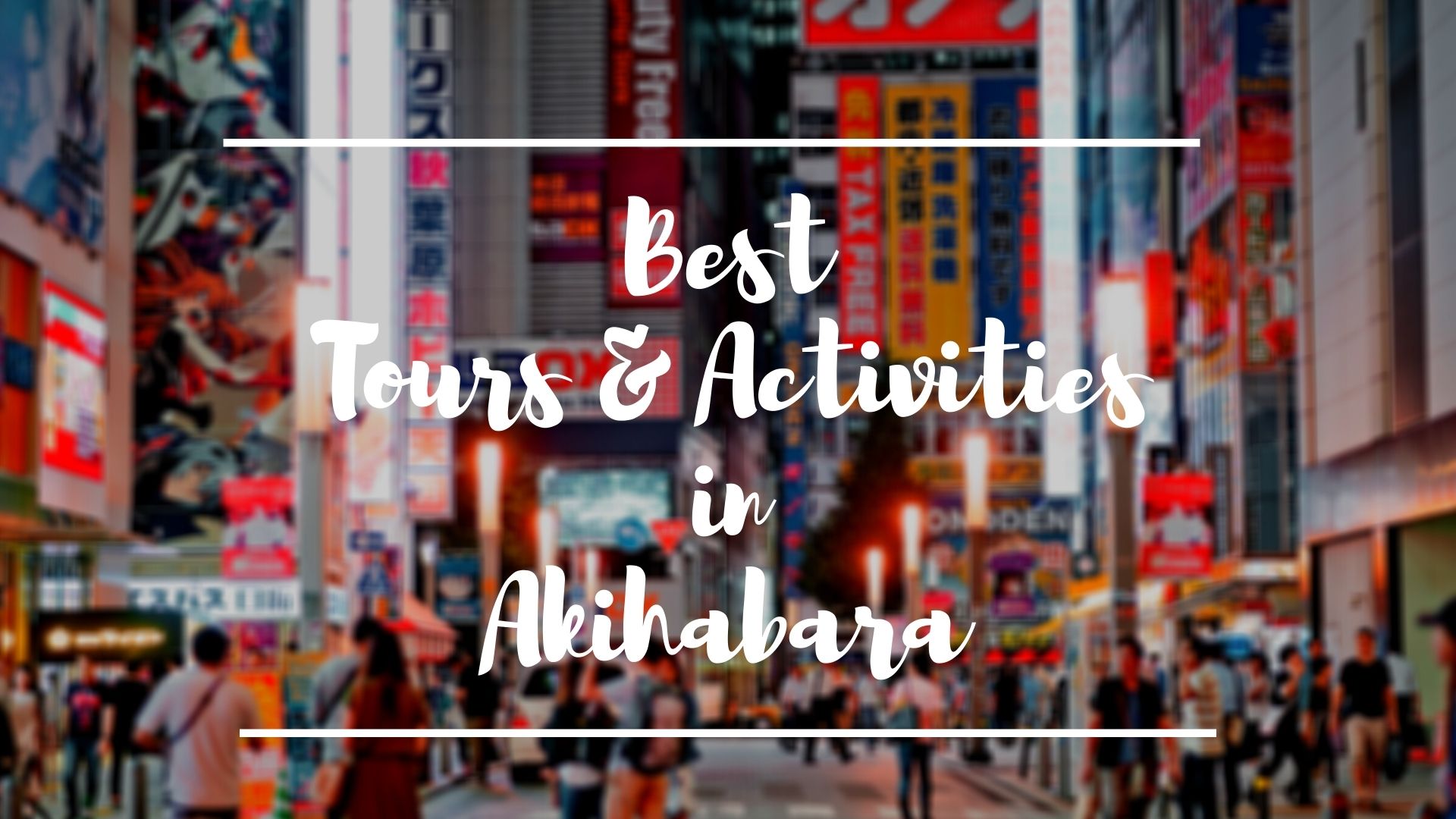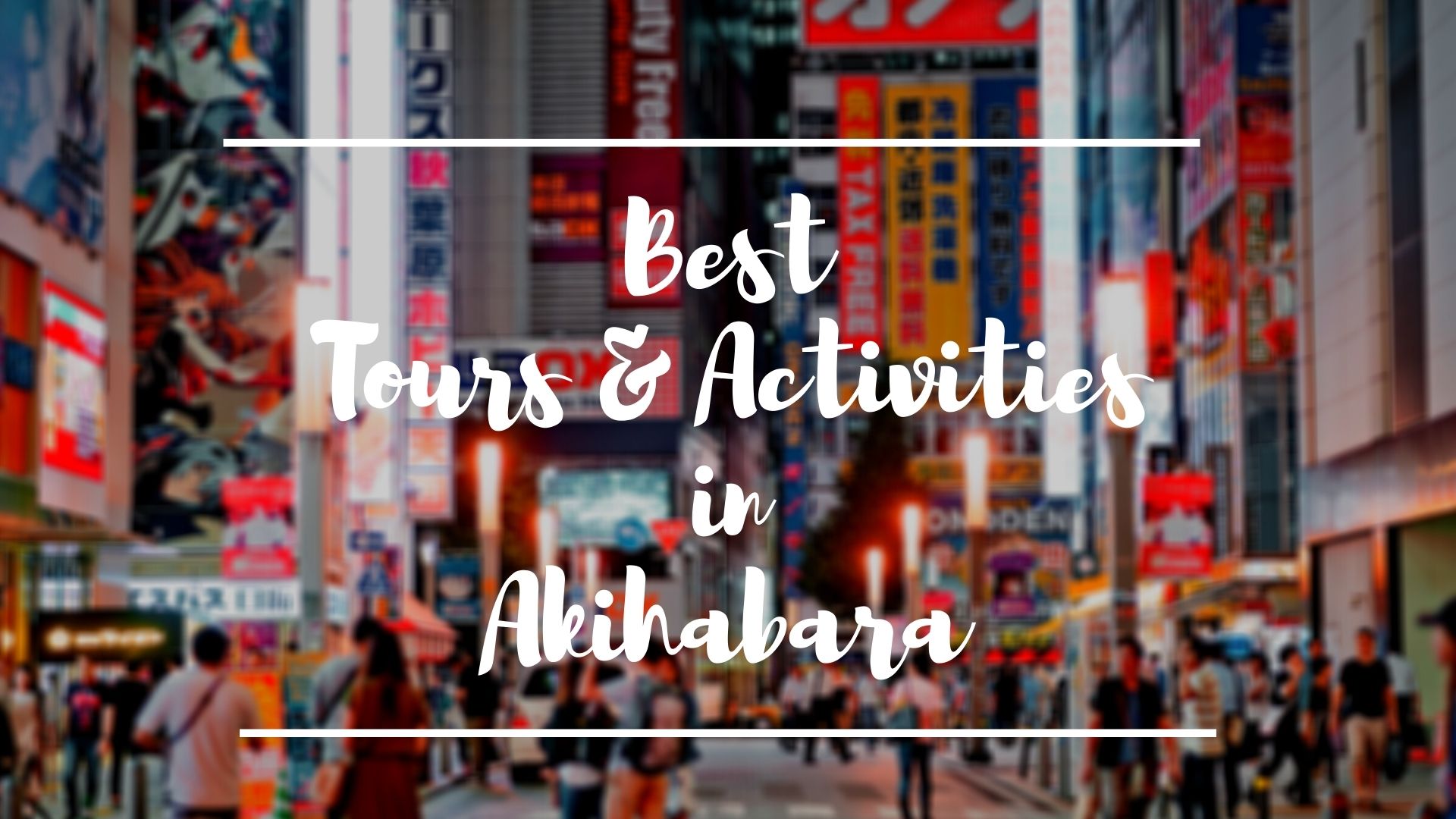 Akihabara is one of the most popular areas to visit in Tokyo, which is famous as the center of Otaku culture and the latest electronics products. In Akihabara, visitors can find a lot of unique attractions related anime, manga, games, etc, and there are various kinds of tours and activities to explore Tokyo Otaku culture.
From maid cafes to cosplay Go-Kart, I have listed best tours and activities that you should definitely experience in Akihabara area, Tokyo!
*Please note that this article contains affiliate links.
---
1. Anime & Games Tour in Akihabara
The perfect day tour for anime and game lovers! Through the "Anime and Gaming Adventure Tour in Akihabara" tour by Magical Trip, you can experience the best bit of Akihabara and its deep Otaku culture in a half day with a local guide 🙂 Stop by at both classic and the latest game related spots, stroll down the streets of Akihabara, and visit the famous maid cafe! You won't have the same experience if you only follow guide books.
2. Akihabara Anime Tour: Explore Tokyo's Otaku Culture
Dive into the pulsating heart of Tokyo's otaku culture with this Akihabara Anime Tour by Japan Wonder Travel. This immersive experience takes you through the buzzing alleyways of Akihabara, unveiling a treasure trove of hidden electronic shops, popular anime merchandise, and the biggest gachapon capsule toy hall in Japan! The local guide navigates you effortlessly through the neon-lit streets, unveiling the mysteries of this fascinating subculture. Whether you're a seasoned otaku or a curious newcomer, this tour offers a thrilling insight into the world of anime and manga like never before.
3. Race through Akihabara by a Go-Kart
Renal Go-Kart is one of the top activities in Japan that allows you to drive a Go-Kart through the city with unique character costumes with friends just like the famous video game, Mario Kart! The rental Go-Kart is available at several neighbourhoods in Tokyo including Akihabara. How cool would it be to race through the Otaku paradise in Tokyo?? Make your dream come true! Just make sure to bring the valid driving license to experience this superb activity!
▶ Book Street Go Kart Experience in Tokyo!
4. "Moe" Experience at Maid Cafe
Maid cafe is one of the most fun, unique and bizarre things about Japan, and every visitors should definitely visit one. Maid cafe is supposedly originated here in Akihabara, therefore there are quite many maid cafes located within this neighbourhood. Maidreamin is the biggest franchised maid cafe in Japan that has a few store in Akihabara. Experience the top-notch service by cure maids, talk and take photos with them, and enjoy decorated Kawaii food and drinks!
▶︎ Maidreamin Maid Cafe Reservation in Tokyo
5. Akiba Fukurou
Along with maid cafes, another unique and very Japanese spot would be animal cafes, and many types of animal cafes exist in Tokyo today including cats, rabbits, hedgehogs, snakes, etc. The owl cafe, Akiba Fukurou is the most popular animal cafe in Tokyo which is located only 2 mins away from JR Akihabara Station. There are over 30 various kinds of owls at the cafe and visitors can spend a quality time with cute and calm owls by touch, hold and take photos of/with them.
More info:
6. Tour with Your Own Personal Maid!
Akihabara does not offer you just ordinary local tours! Do it right in Akiba style with your personal maid! The cute maid will show you around popular and hidden spots in Akihabara by walking tour as well as visiting one of maid cafe to have the super cute and geeky experience. You won't miss the best highlights of Akihabara in this half-day guided tour!
7. VR NINJA DOJO
VR NINJA DOJO is a fully immersive virtual reality experience, newly launched in Kanda (near Akihabara), Tokyo last year. You can train as Ninja in traditional Ninja Dojo (training room), learn techniques like throwing shuriken, swordplay and ninjutsu and interact with the VR action game using the latest technology. Click the link below for more details and book discount tickets in advance!
8. Character Cafes
Besides maid cafe and animal cafe, I should also mention that "character cafe" is top tourist activity in Tokyo. Character cafe is unique cafes/restaurants that are themed with popular characters and serve decorated food and drinks. There are numbers of character cafes in Tokyo today themed with popular games, anime, movies, etc such as Pokemon, Snoopy, Sanrio Characters, etc. In Akihabara, there are several character cafes that anime fans shouldn't miss.
Final Fantasy Eorzea Cafe
Final Fantasy is one of the most popular Japanese games and has many fans around the world. Final Fantasy has its own themed cafe in Akihabara called Final Fantasy Eorzea Cafe that serves unique Final Fantasy themed food and drinks.
Gundam Cafe
The popular robot animation since 1979, Gundam is also one of the most recognizable Japanese anime in the world. Gundam Cafe offers delicious themed dishes and desserts as well as Gundam art latte in a spacious cafe with a spaceship looking interior.
More info:
How did you enjoy the list?? If you wish to have the most unforgettable experience in Akihabara with limited time, why not to join some of these popular activities and tours! For more great things to do in Akihabara area, check out these articles listed below, too!
▽Related Articles▽
▼Editor's Picks▼
---