10 Best Things to Do in Marunouchi
Marunouchi Travel Guide: What to Do in Marunouchi and Tokyo Station Now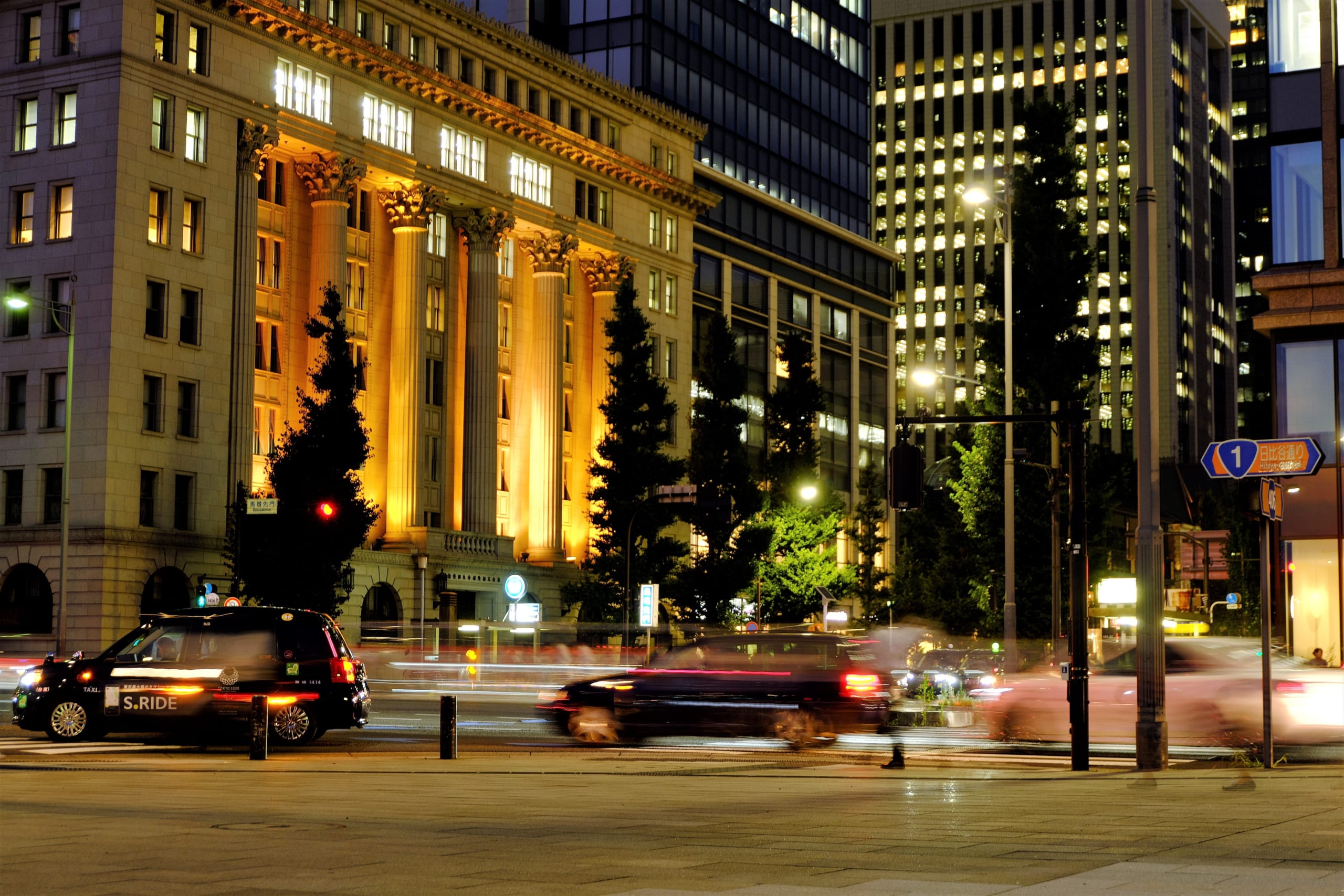 If you are looking for a memorable trip to Japan, visiting Marunouchi would be the perfect plan. In fact, there are millions of people visiting Tokyo every year but leaving this hidden gem untouched, that's such a pity! I've been spending the last three years in Tokyo, and I along with many Japanese consider Marunouchi to be the heart of Tokyo. A place where you can find the city's most iconic sights and prettiest skyline, and the location where the majority of Tokyo's millions of white-collars work and spend most of their time.
But what exactly to do in Marunouchi? Do you head to the Tokyo Imperial Palace or enjoy a relaxing tea time on the sidewalk of Marunouchi Brick Square? Jogging around the wall of Sakuradamon or visiting Mitsubishi Ichigokan Museum for an admirable exhibition? This guide here will break down all the best things to do in Marunouchi. Let's get on to it.
---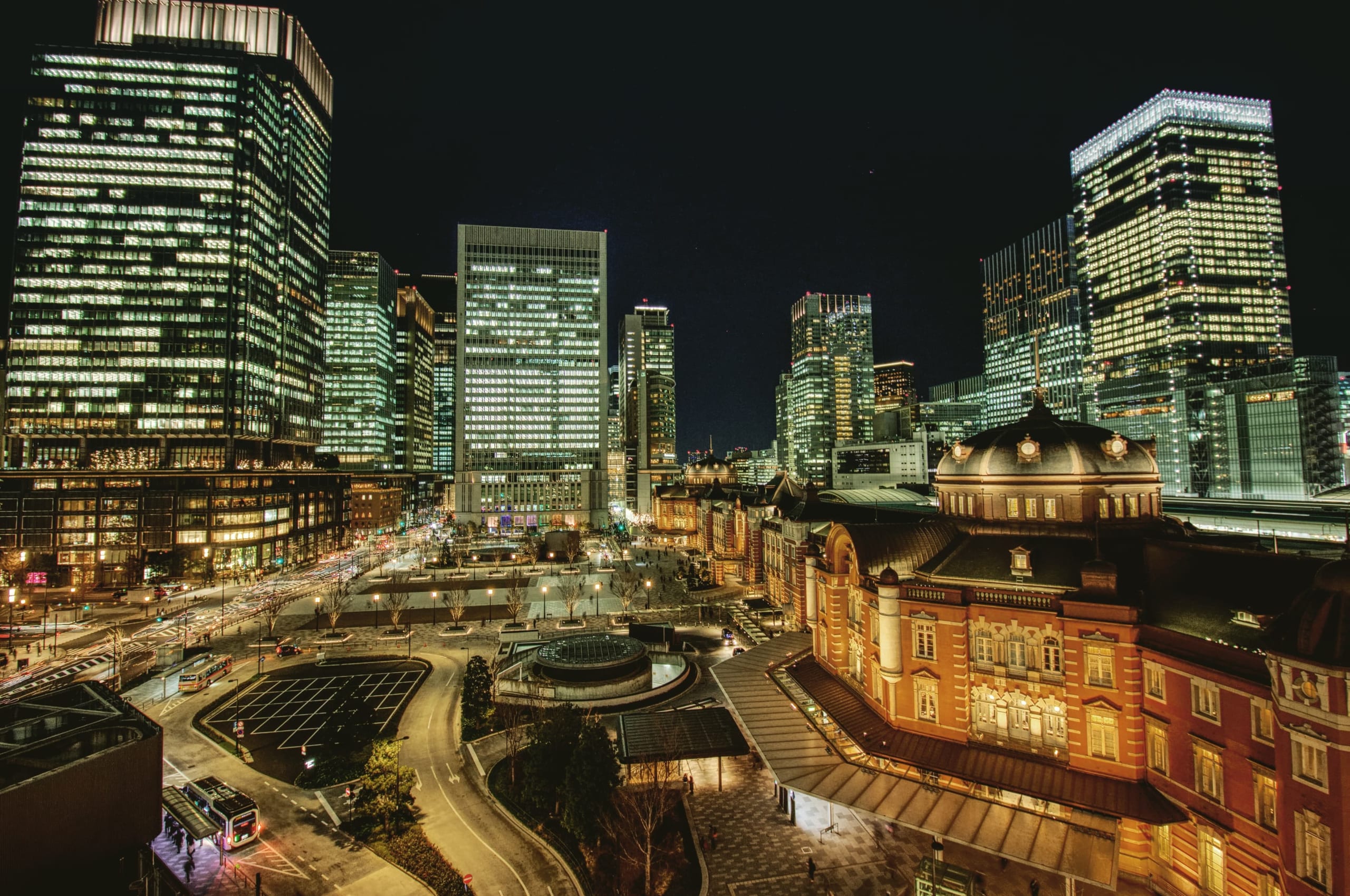 In a city with more than its fair share of exquisite old train stations, there's still nowhere that quite measures up to the magnificent Tokyo Station (東京駅). This gateway of Japan's capital has recently celebrated its centennial, and thanks to the jaw-dropping $625 million renovation fee, it never looked better. After more than decades of planning and reconstruction, the complex now features multimodal hubs with a total of 14 subway lines, a bus terminal, an antique hotel, and one contemporary art gallery. The Art Deco Style design aspect, majestic octagonal ceiling, and mixed face bricks and pillars proclaim their 19th-century architectural sensibilities in Tokyo's otherwise modern train depot.
There's even a Delicacy Street on the basement floor that is anxious to welcome all starving visitors. You don't need to travel around Japan to savor the best of the country's countless local eats – this one-stop shopping floor carries a remarkable collection of sweets, bread, snacks, and other edible specialties from across the nation. One visit to Tokyo Station grants you the most authentic and best Japanese cuisines at once.
▽Here are more things to do in Tokyo Station!▽
▶5 Best Things to Do at Tokyo Station
2. Tokyo Station Gallery
This storied establishment is an icon of history and elegance in the city. A true timeless exhibition capsule of classic Japan, Tokyo Station Gallery (東京ステーションギャラリー) emits century-old glamour from the moment you open its door. Visitors are treated to the utmost in art, culture, and history- it's still the Tokyo Station, after all. Since its first opening in 1988, the gallery's mission has long been to showcase and support the work from this fascinating country, and those up-and-coming designers.
However, this gallery's main draw is its changing exhibitions and the historical background in the neighborhood, which promises to offer a unique way to experience art beyond the city's distinguished museums. It's a serene place to pursue a handful of lesser-known paintings while the grand square in front of the train station remains one of the loveliest in Tokyo.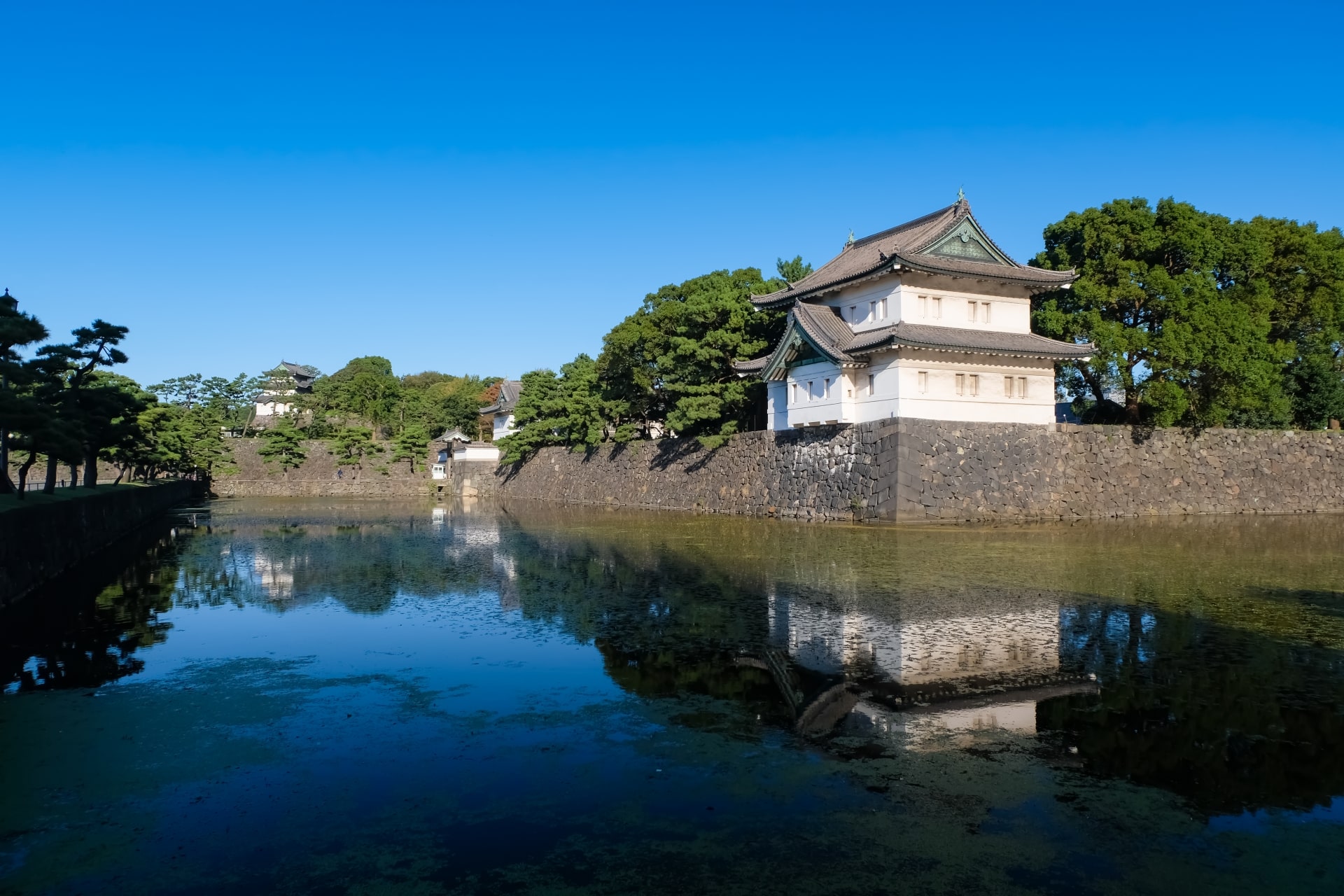 Tokyo is one of those metropolitans that has exciting destinations with an adventure waiting around every corner! From historic walls to luxurious accommodations near Yurakucho, there are plenty of buildings that tell the story of its glory and history from yesterday to today. Nearly every structure in the city has a fascinating tale filled with unique anecdotes that shaped Asian history. Take, for instance, behind the stone walls of the Imperial Palace (皇居), are spaces that are adorned with the finest silks and fabrics, filled with historical treasures, and hung with priceless old masterpiece artwork in just about every form.
Built on the original site of the former Edo Castle, the palace has become the residential place of successive emperors since 1868, after its former owner, the Tokugawa family was overthrown. The main structures of the palace have been destroyed and rebuilt many times due to wars and natural disasters. The result is an amazing blend of Nihon Kenchiku grandeur and stylish modernist western design, with unusual touches such as some well-design security systems and several gigantic yardsticks surrounding it. We can assure you, that this city never disappoints.
▽Here are more things about the Imperial Palace!▽
4. Marunouchi Building and Shin-Marunouchi Building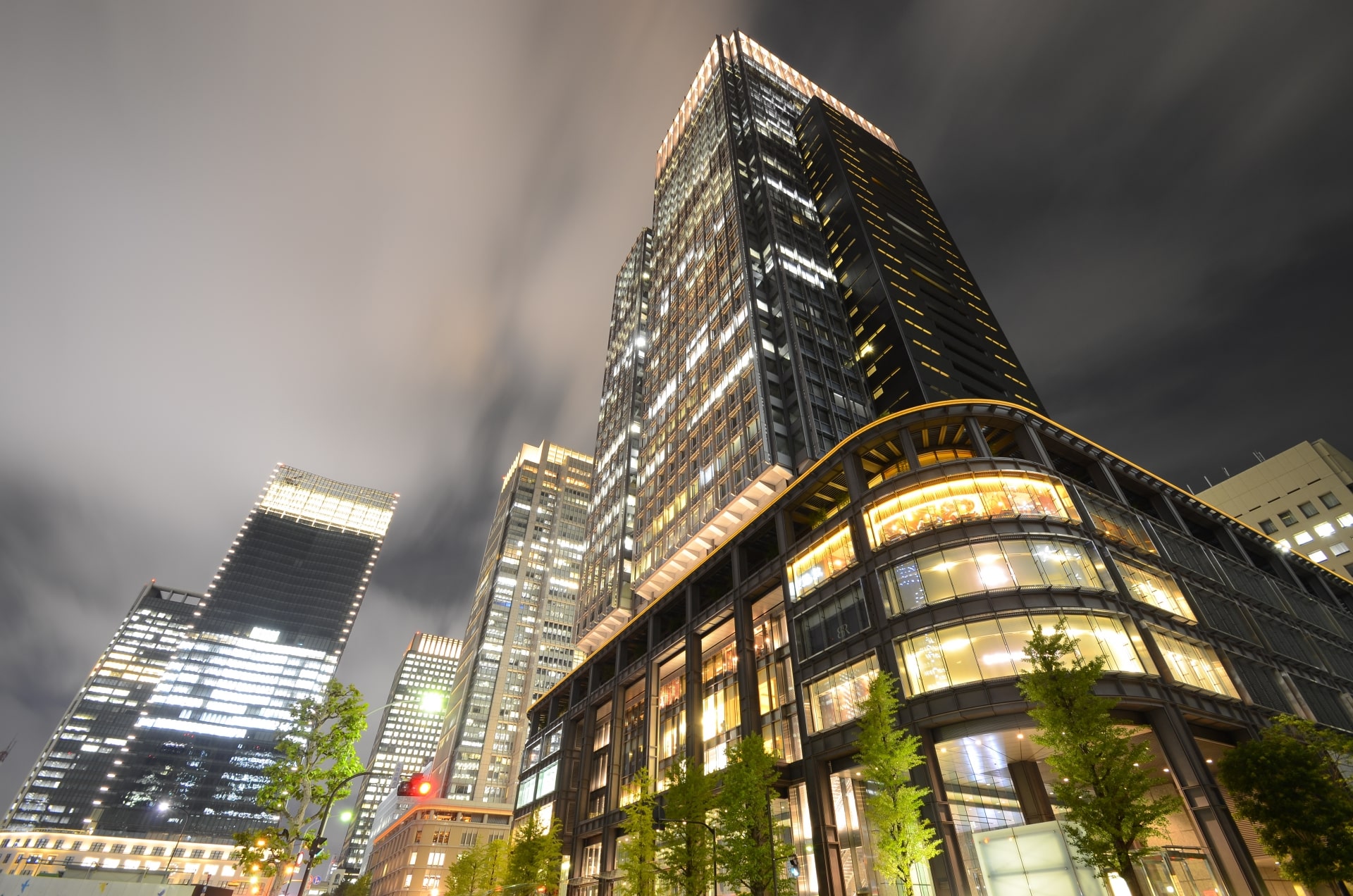 Tokyo is a true shopper's paradise, and here in Marunouchi, they only take it up a notch- every day, millions of people flock to this popular twin-towered mall for a shopping experience unlike anywhere else on the planet. At Shin-Marunouchi, or "Shin Maru Biru" as many Japanese like to call it, is an office, and retail complex that also houses the Peninsula Hotels Tokyo.
Not only do they promise you a first-class retailing adventure, but they also offer the true "taste of the country", from hand-made local snacks to fine dining and everything in between. Moreover, many of the buildings here are historical landmarks with distinct characteristics, unique attractions, and fascinating backstories that turn a dreary ordinary shopping day into an unforgettable daring journey.
5. Kitte Marunouchi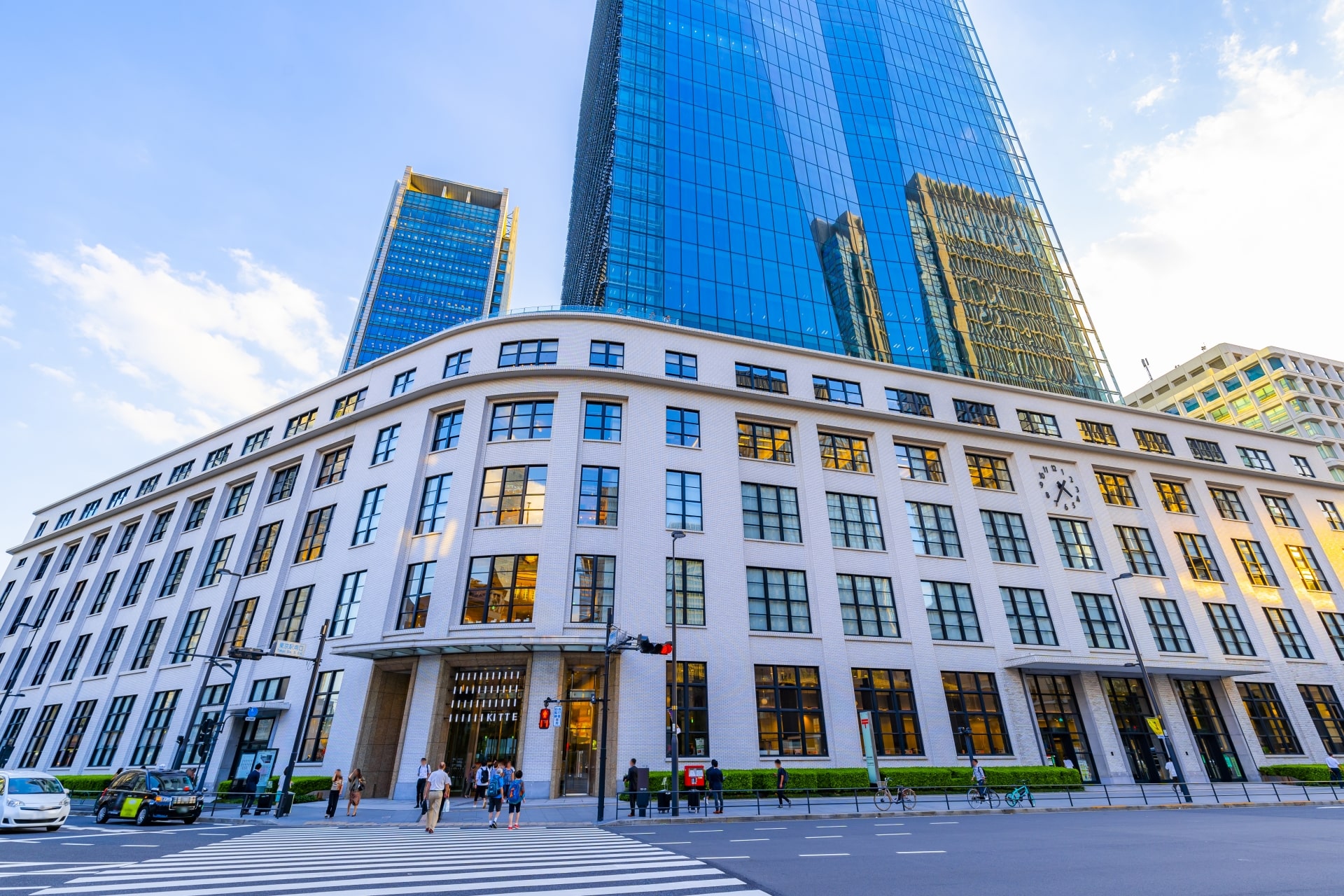 Even on a blustery Monday evening, you'll find the street of Marunouchi teemed with people doing their shopping. In fact, Kitte Marunouchi (KITTE丸の内) is one of the largest shopping centers in the city, gathering with over 100 curated stores from all over the country, offering an incredible selection of art, antiques, handicrafts, and of course, deliciously edible. Your only trouble will be, that you can literally spend all day in the boutiques here, so make sure you know exactly what you're looking for or you'll be wandering within the building for ages.
6. Mitsubishi Ichigokan Museum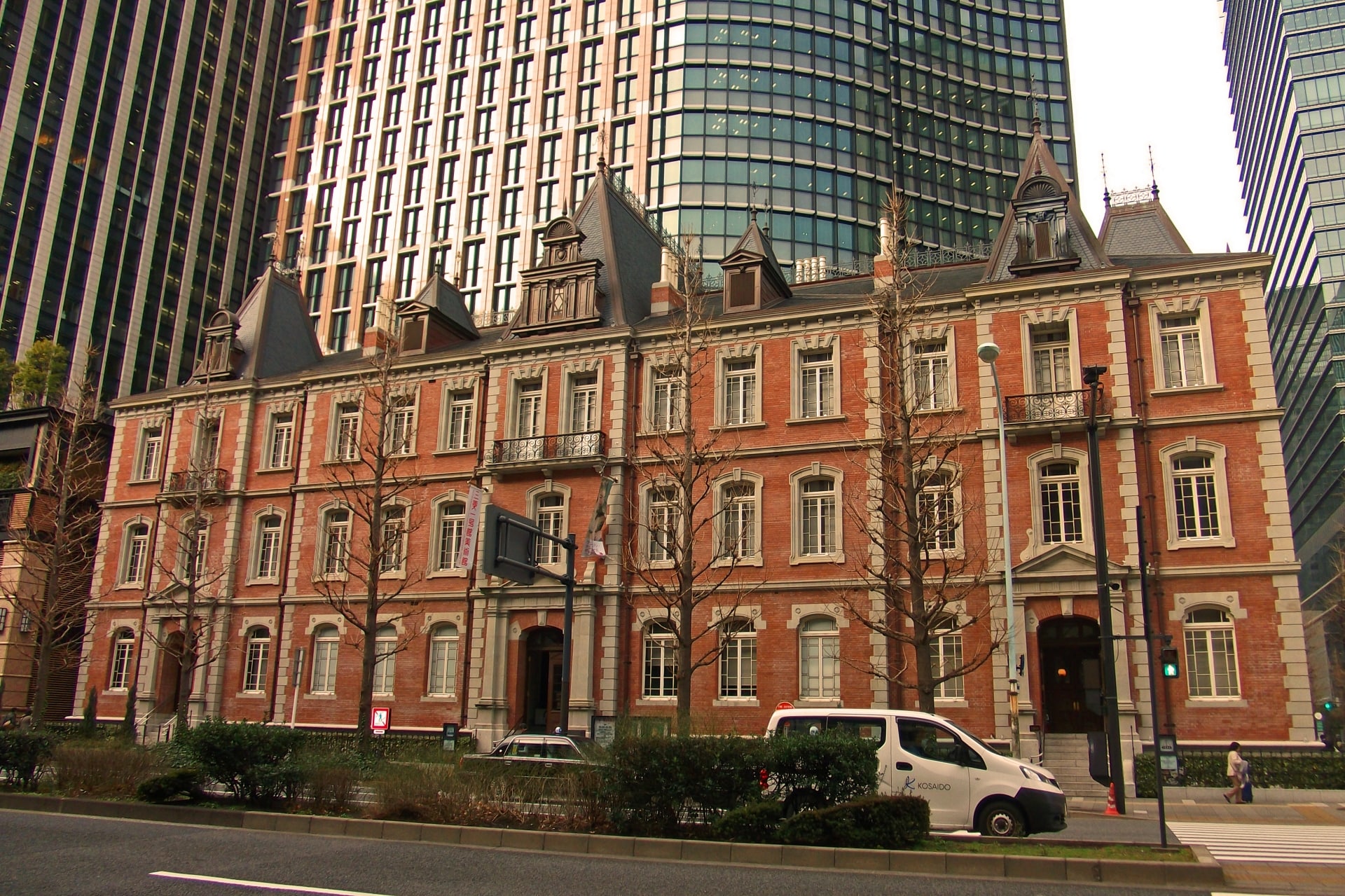 Mitsubishi Ichigokan Museum (三菱一号館美術館). Originally built in 1894 and opened to the public in 2010, situated only a 10 mins walk of the distance from the station. This iconic art institution contains thousands of years of art – from prehistory to the latest in contemporary works – all under one roof. It offers loads of things and all of the things.
he museum aims to be at the intersection of art and Japanese culture for people of all backgrounds along with 3 other major museums (Idemitsu Museum of Arts, Bridgestone Museum of Art, and the Mitsui Memorial Museum). And since it's just next to the Tokyo Station, you bet there will always be crowded with people. So, the people-watching can be just as good as the art, as all sorts of types from around the city come here to find inspiration and excitement.
7. Marunouchi Brick Square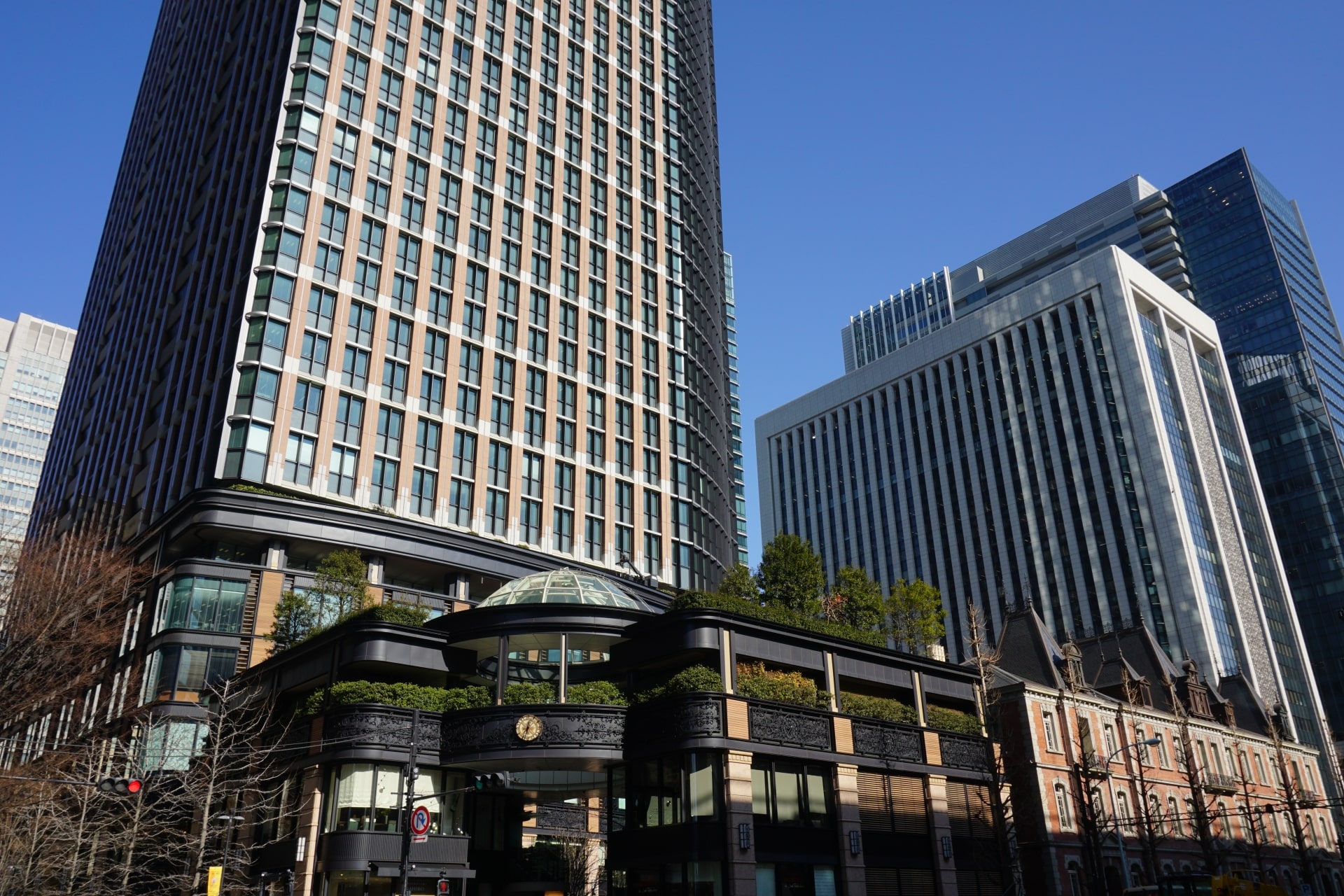 Occupying some of the best spaces in the heart of the city, this charming square contains some of the exceptional restaurants with sophisticated flavors and outstanding decorations in town. The word is that Marunouchi is the place where modern artists go to draw and where writers go to write, where creative minds from all over the city flock in search of productiveness and creativity. It's all about outdoor seating, the best coffee, and a quiet moment. Visit Marunouchi Brick Square (丸の内ブリックスクエア) and take a pause from the chaotic demands of daily life, or treat yourself to a cozy space to share a cup of espresso, and exquisite dessert surrounded by some breathtaking European-style structures.
8. Events at Tokyo International Forum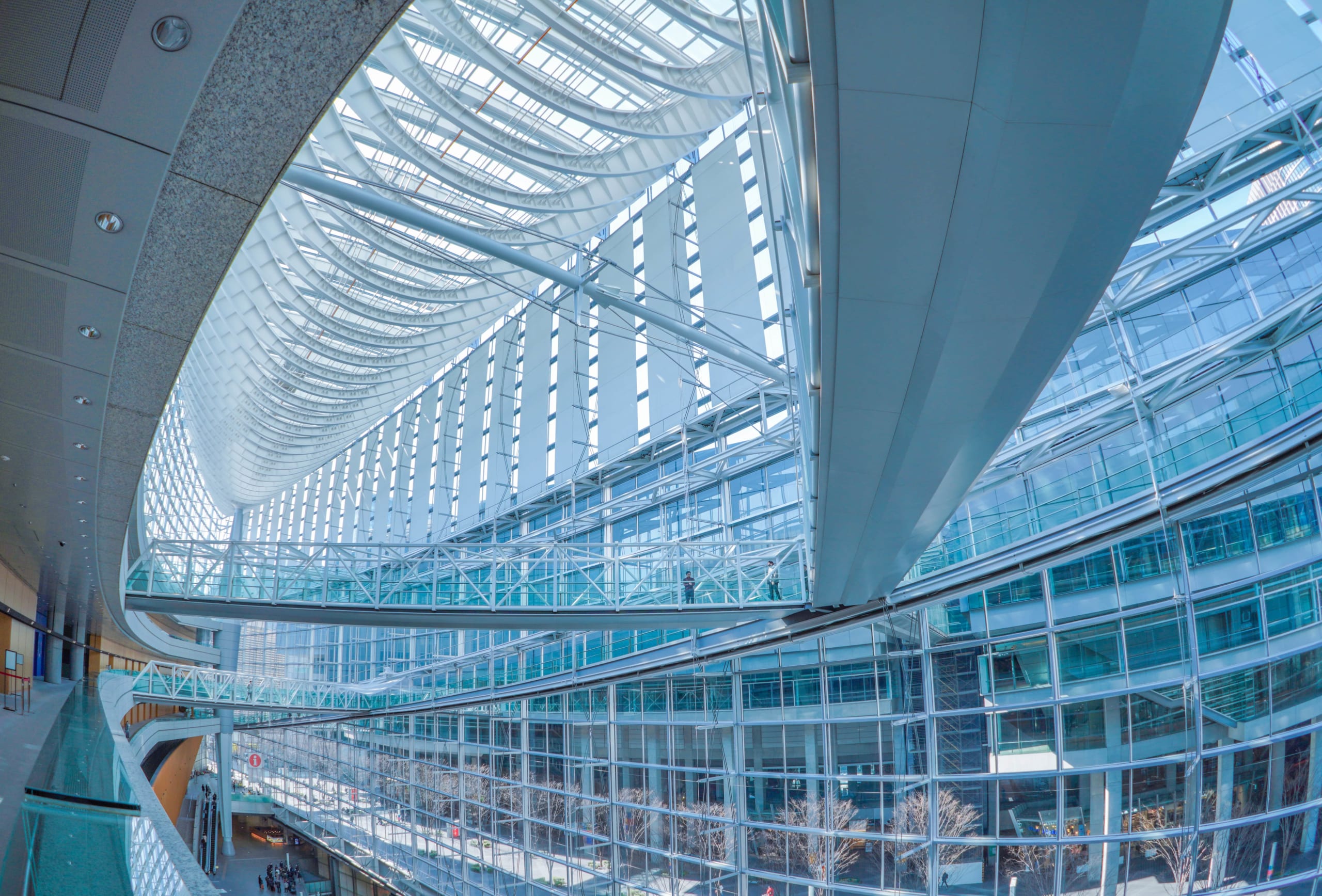 If the idea of participating live event or exhibition is one of the reasons you travel, you couldn't be much better placed than here in Tokyo, where on any given day of the week there must be an event or concert that you can attend. With a grand expansion project completed and more than 2,000 square feet of flexible exhibition space along the picturesque Marunouchi urban sceneries, this iconic facility is continuing to drive the economies of both Tokyo and Japan by hosting blockbuster events of all shapes and sizes. On top of that, it locates at the nexus of Tokyo's resurgent Marunouchi financial district, it's easy to see why whatever's happening elsewhere, happens here.
9. The National Museum of Modern Art

Located in central Tokyo, not far from the Imperial Palace. The National Museum of Modern Art (東京国立近代美術館) roughly takes up a rambling complex of sleek buildings that spread across 4,500 acres. You don't need to be an art lover to appreciate this museum, this airy downtown gallery also doubles as a sanctuary of the finest traditional Japanese art. Walking through the galleries on different floors allows you to see some of the most turbulent periods in the nation's past through the eyes of its most influential artists. The collection comprises more than 13,000 exhibits, and over a millennium of art from every corner of the world waiting to be explored, this glamorous, modern neoclassical institution is an absolute dream.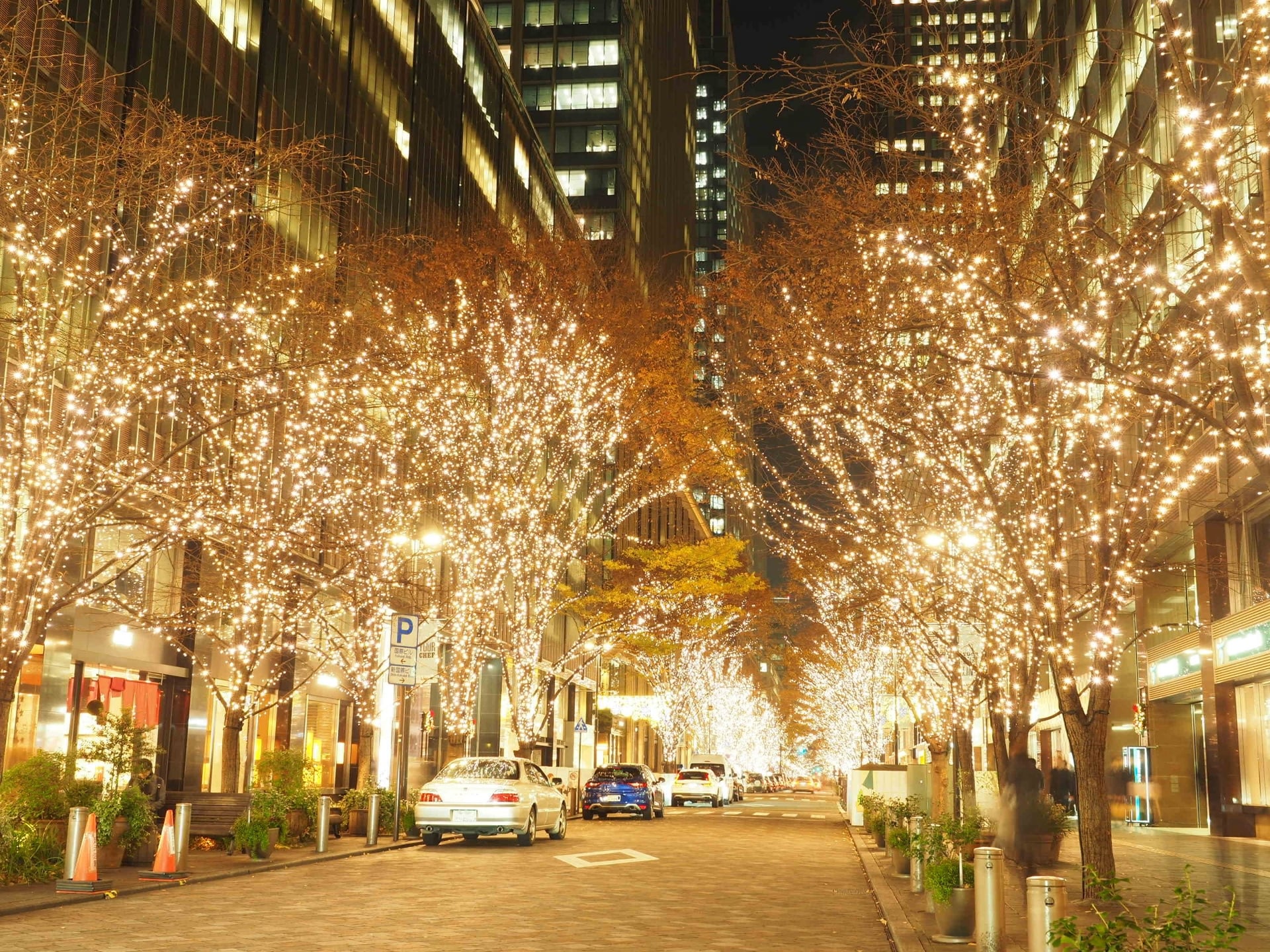 The illuminations of Marunouchi are definitely something to see if you find yourself in the city. Each year from late autumn till February, the neon glitz and glamor in this neighborhood manage to get together tokyoites and travelers alike from all over the world. Simmering in a holiday season vibe, with its breathtaking, spectacular fairytale atmosphere lighting, it's when Tokyo brings visitors galore! This city wouldn't be nearly as magical without this magnificent illumination display.
From Naka Dori to the alleyway of Tokyo Station, you'll find them all donned in glowing light bulbs or even glowing festive LED lights. In order to make a twist and add a little more special winter feel, the city of Tokyo makes sure most of the buildings within the area are dressed in luminous decorations and twinkling lights. Anyhow, our suggestion is, during your next visit to Tokyo, razzmatazz at the Marunouchi should be on top of your list.
▽More information▽
---
What Now?
Although Marunouchi is only a small part of what makes up the whole city of Tokyo, the excitement it's able to offer can be overwhelming for first-timers. Behind the solid concrete and shining metallic skyline, is a place constructed like no other. This neighborhood has so much to see and do that you may not be able to fit everything into one trip. This is all the more reason to rise early and stay out late in one of Tokyo's best urban experiences available. What's our suggestion you ask? Plan to return again and again.
For more information about traveling in Japan, check these articles below, too!
▽Related Articles▽
▼Editor's Picks▼
---