10 Best Things to Do in Shibamata
Shibamata Travel Guide: What to Do in Shibamata, Tokyo Now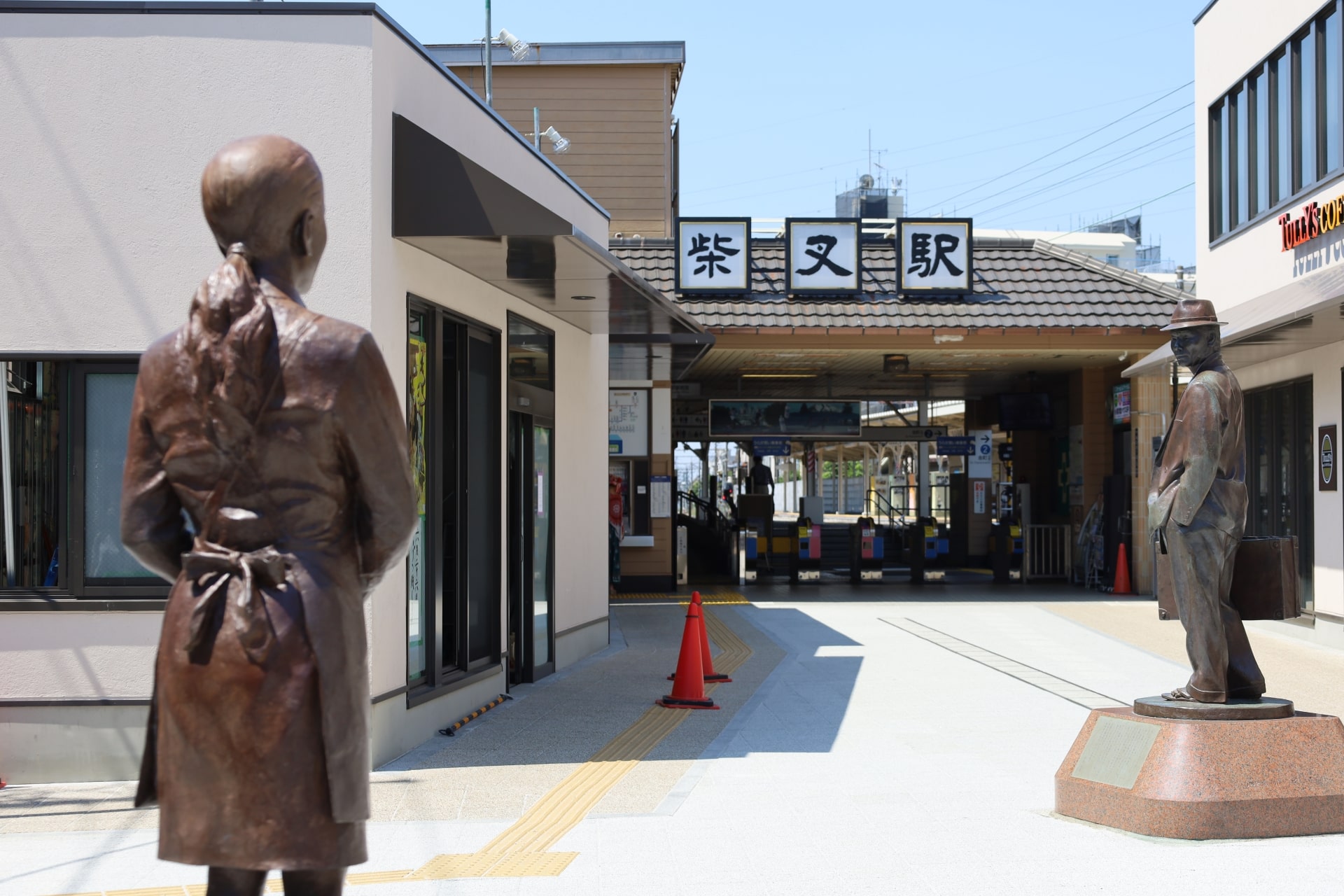 Now we are seeing music, fashion, and even food all take their cues from the past, so why not a little travel with a vintage twist? Since most of us are growing weary from the repetitive life, with excessive access to endless information, lots of things that used to seem exotic and make people excited, fainted.
This is why many travelers nowadays began to seek something romantic about the old days. Retro diners, vintage records shops, eclectic divers, all and all create a sense of "new " adventures and both nostalgia feeling. This time, Japan Web Magazine is going to take you back in time, to locations where time stands still. Places we are about to introduce you to provide escapism and a glimpse of Japan's beauty to those admiring them.
Ladies and gentlemen here are the lists of the 10 best things to do in Shibamata, please enjoy.
---
1. Taishakuten Sando Street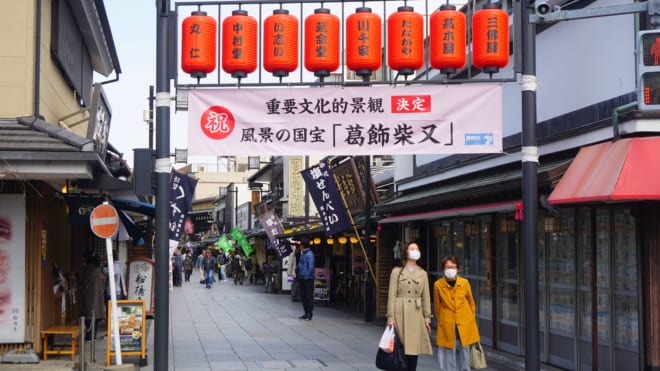 Founded in 1629, this is definitely the largest marketplace in the nearby 10 km radius. Taishakuten Sando street (帝釈天参道) is best known for its endless number of food vendors. It's a must-visit for any foodie or culinary lover. Visit the Kameido Matsumoto Suzushiroan for some fresh, slow-brewed radish, a specialty that could be dated back to the Edo period (you can see "Edo Period" pop up a thousand times in this article), or stop by the Sepia for some retro coffee experience. If you're gift shopping, Sonoda Shinbutsugu-ten has a great gift basket that is full of old traditional stuff, promising to suit every person for every occasion. Be sure to stop by Senbei for some famous Shibamata snacks hunt, oh right, not to forget there are also sweet Dango and eels waiting to be discovered.
2. Taishakuten Daikyoji Temple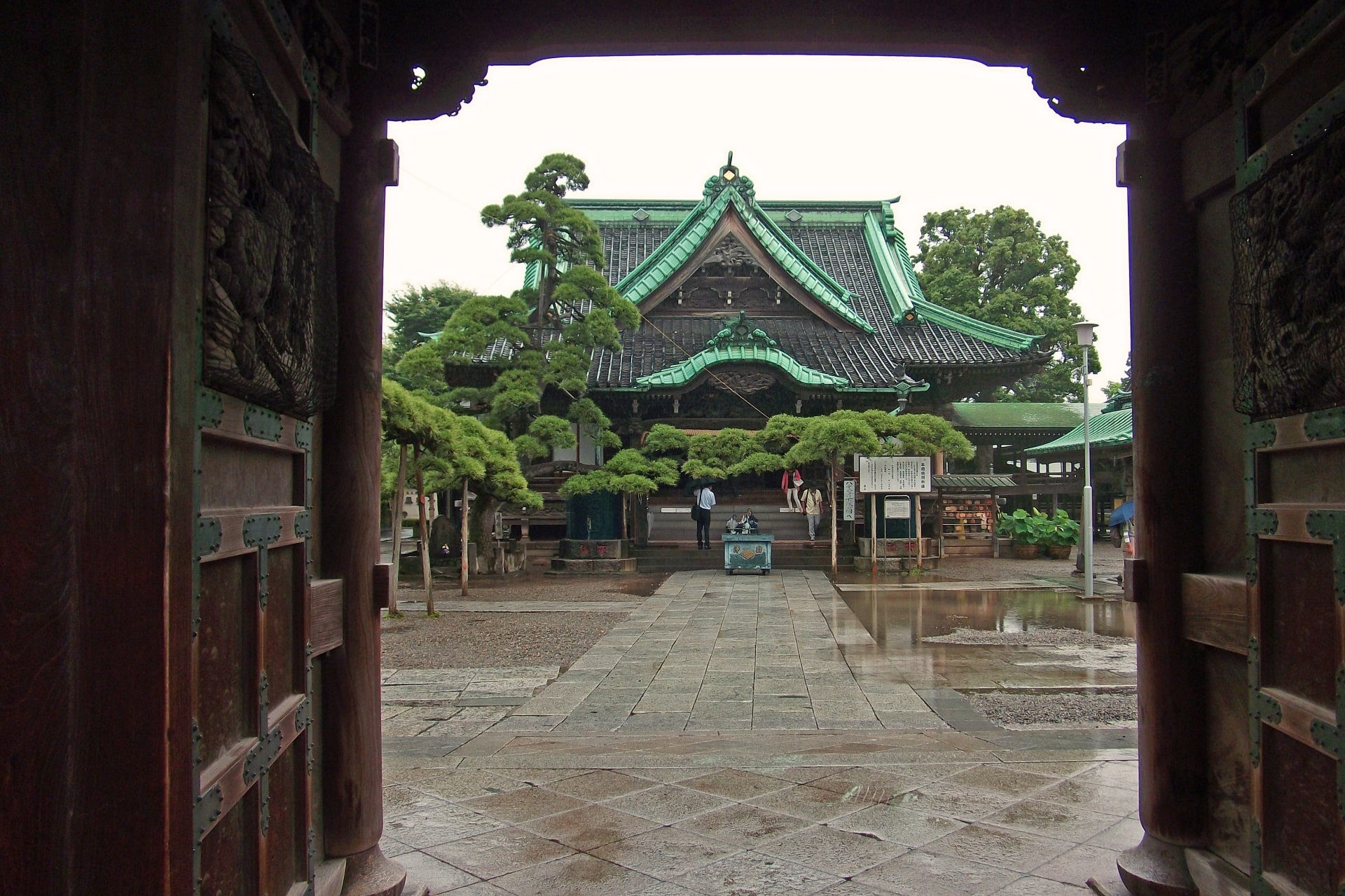 Taishakuten Daikyoji Temple (帝釈天題経寺), also known as the Shibamata Taishakuten, is a Buddhist temple located only within 5 minutes of walking distance from Shibamata Station. Founded in 1629 in the Kanei period. The temple and its related buildings take up most of the center city block, and the main worship area was also buzzing on weekends. The main attraction here is the well-preserved Nitenmon Gate—with vaulting columns and statues of two humongous buddha statues —along with the splashes of wooden and gold decoration added during these 400 years of reconstructions.
3. Yamamoto-tei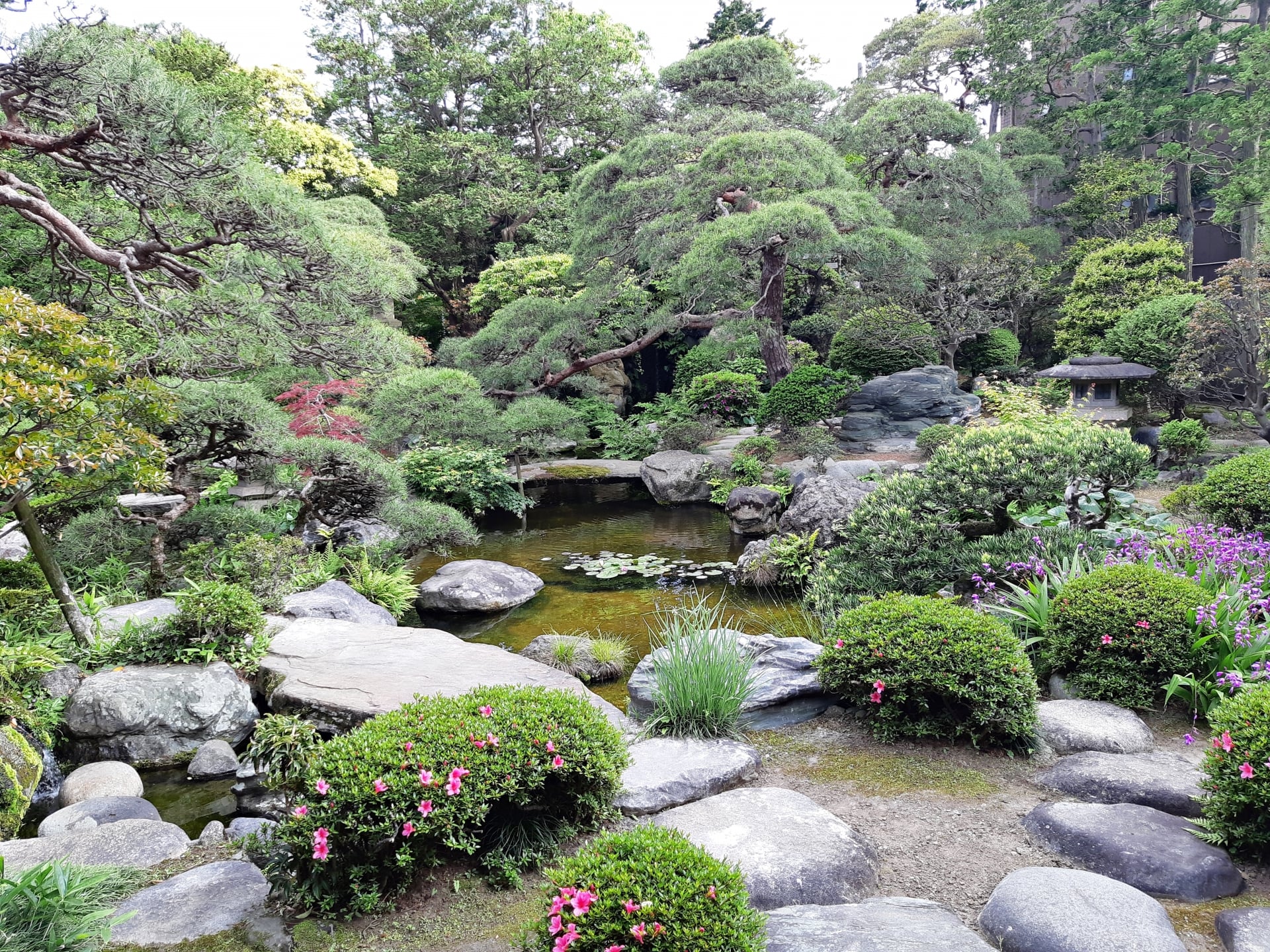 Yamamoto-tei (山本亭), one of the most authentic Japanese Tea houses which have been hidden in plain sight for long. Visitors can visit this secret Japanese tea house which is located just off the bustling Shibamata Station to witness a traditional Japanese tea ceremony. Originally built in 1930, this tea house/ local history museum was once the residence of a local businessman, Yamamoto Einosuke, and that's how this place got its name.
Yamamoto-tei was built in the Sukiya-zukuri style. This type of house mostly favors miniature, modest spaces and emphasizes harmony with nature. Yamamoto-tei is one of the few buildings in Tokyo that was very well preserved and has been registered as a Tangible Cultural Property. Therefore, on a visit to this tea house, not only can you have a sip of authentic Japanese tea but also observe the beauty of Japanese architecture and culture at close range.
4. Yagiri no Watashi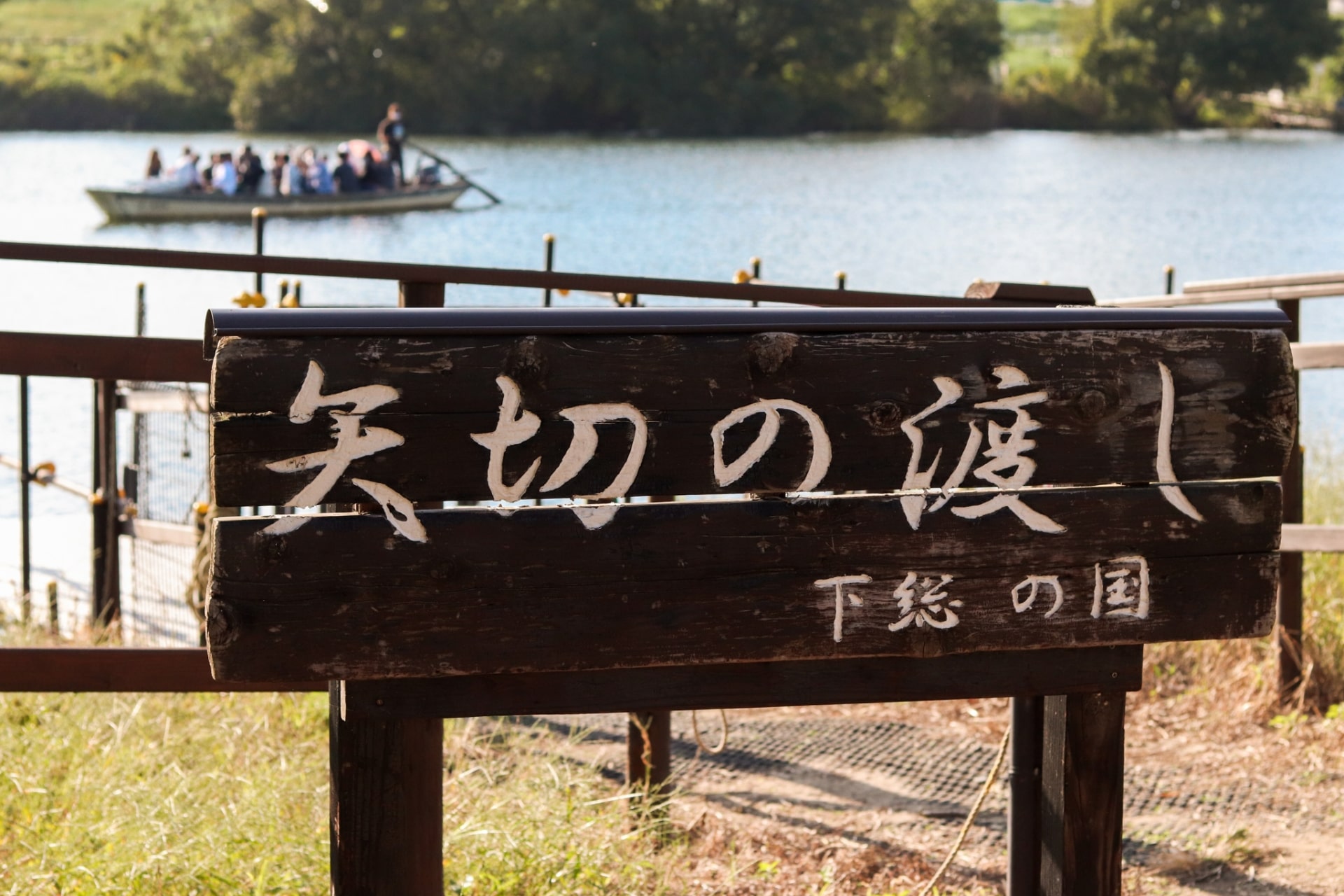 Yagiri no Watashi (矢切の渡し). In the East region, Tokyo, the Edo River flows between picturesque mountains, to both the east and the west shore that cut through the city inland. This historical ferry ride can be dated to the year 1612. Carrying travelers across the river from Tokyo to Matsudo of Chiba prefecture, this hand-rowed ferry has been floating on this water for more than 400 years. Right next to it, is the Shibamata Flower Park, an oasis for Tokyoites and visitors alike with a variety of recreational and sports activities.
5. Statues of Tora-san and Katsushika Shibamata Tora-san Museum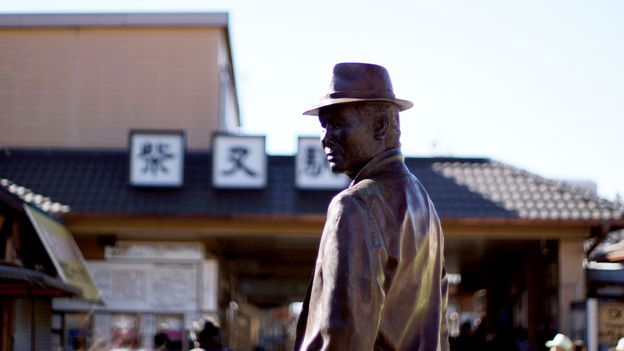 The Tora-san Museum (葛飾柴又寅さん記念館) is dedicated to the famous, well-loved Japanese movie drama, "It's tough being a man". Which depicts a life of a middle-aged Japanese man who travels around Japan struggling to make a living, but at the same time, always carries a deep longing for his distant hometown of Shibamata. Holding a huge amount of anything related to Tora-san (actor Kiyoshi Atsumi), it features open-air and indoor galleries in a repurposed 1950s industrial building and a serene outdoor sculpture garden. In addition to managing the actor's archives and catalog raisonné, The Tora-san Museum exhibits a comprehensive selection of his material culture, from the original films, models, and most related merchandise, to some of his personal possessions. Through its rich collection, exhibitions, and programming, the Museum facilitates scholarship and learning for audiences of all ages and backgrounds.
6. Shibamata Haikara Yokocho
Shibamata of Katsushika City has always been a cultural hotspot. The second you walk out of the Shibamata Station, you'll notice that you've been surrounded by a nostalgic atmosphere of the 60s'. Especially the Shibamata Haikara Yokocho (柴又ハイカラ横丁), or the street of High Collar. A stroll here is like taking a step into the past. Its roots stem back 400 years, to the Edo period in 1600. As the years passed, the Haikara Yokocho had more commercial uses with its many shops servicing the neighboring borough.
Today, vintage bars, restaurants, and shops use this street for their outdoor dining when the weather is nice. This shopping street is one of the last remaining streets in Tokyo to still have porcelain tile, thanks to the work of the city government, many historic buildings in the area have also been preserved.
Business Hours: Varies from place to place, but mostly from 10:00~18:00
7. Shibamata Toy Museum
The Shibamata Toy Museum (柴又のおもちゃ博物館) is a place where you can see through vintage toy objects, including model cars, Japanese wooden-made dolls, and even old teddy bears. Located on the second floor of the Shibamata High Collar Yokocho, the 30-square-meter space holds toys dating back to the early 1900s. It's a collections-based museum that displays all types of toys and vintage stuff and uses them to educate its visitors about the history and exploration of playthings.
8. Kameari Katori Shrine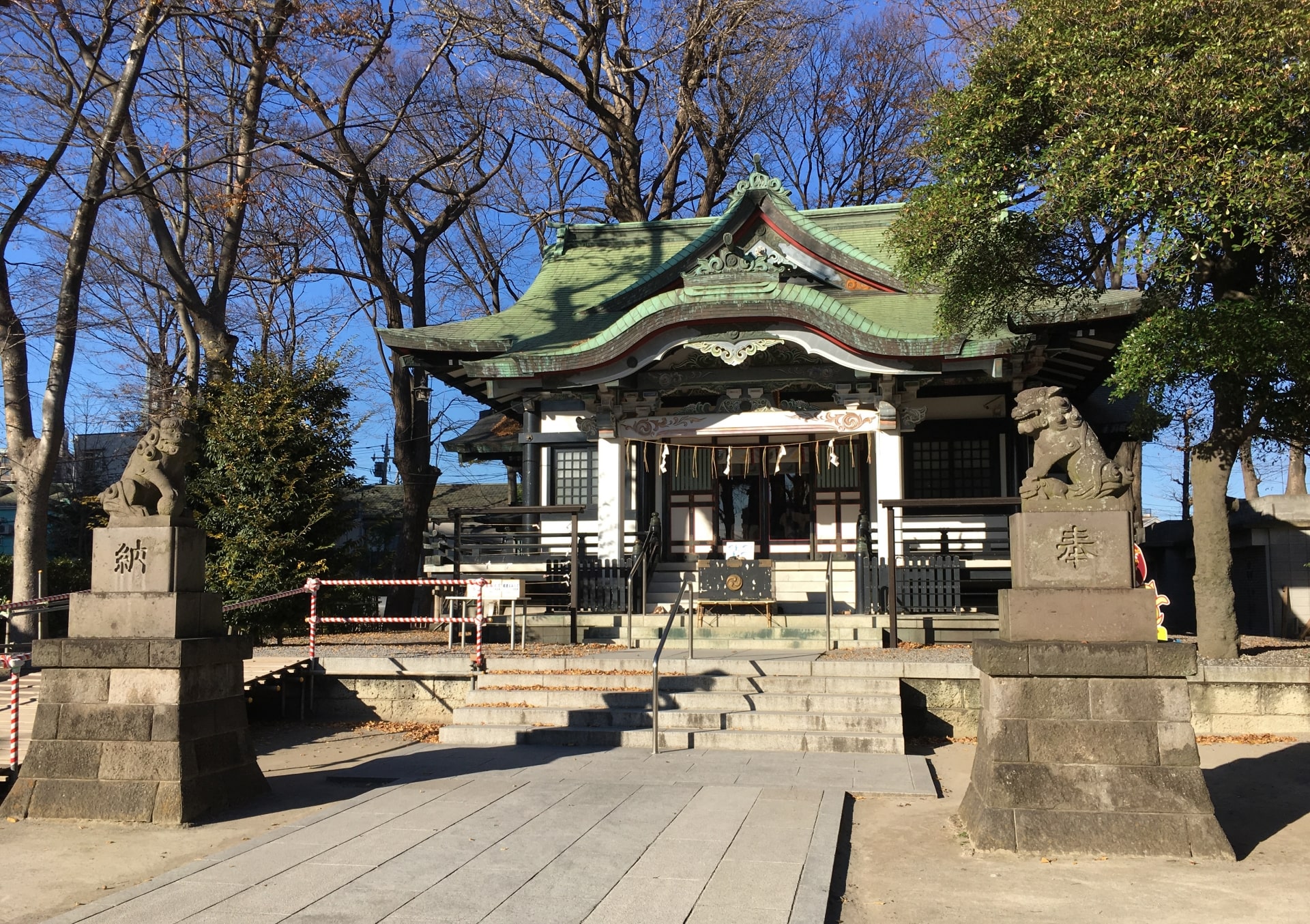 Pilgrimage sites exist all over Shibamata, from ancient and modern times. Beyond their spiritual aspects, these sacred destinations hold great artistic and cultural value. Explore these religious sites and consider faith's effects on history, trade, and culture. One of the famous sites in the region is Kameari Katori Shrine (亀有香取神社).
Built back in 1276, this shrine is the oldest site of worship in Katsushika City. The shrine itself holds a rich history, it used to be one of the three sacred shrines of the Kanto region of the Edo Period, and also the guardian of the village. Visitors can see scenes from the old days carved into different art forms depicted throughout the temple, and can also have their fortune read.
9. Horikiri Shobuen Garden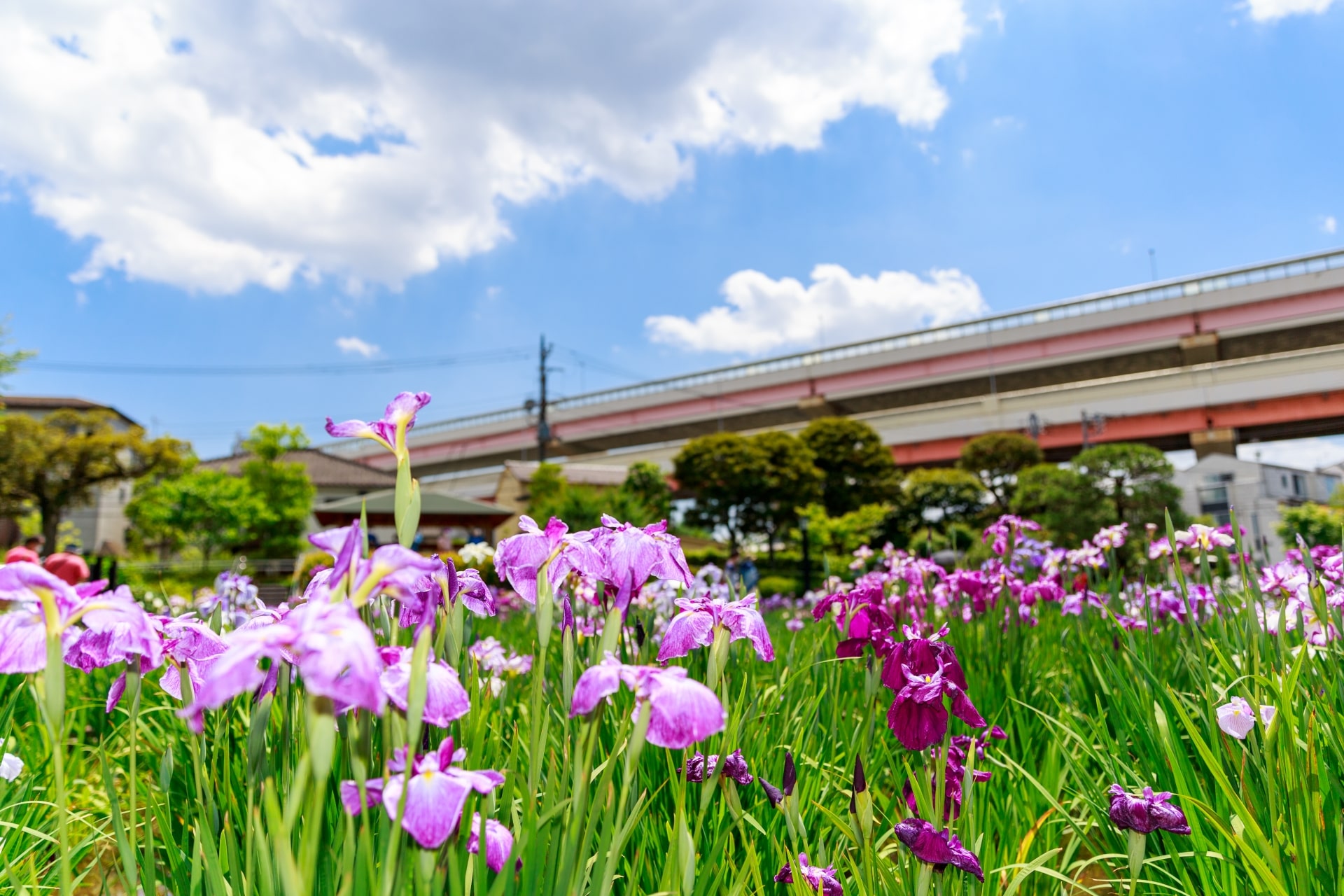 A retreat from the thronging streets and sticky sidewalks, gardens are essential for any city dweller looking for a quick dose of nature. Tokyo's blooming topography is perfect for summer exploration. Don't beat around the bush when it comes to discovering these invigorating local getaways. Horikiri Shobuen Garden (堀切菖蒲園) is a Katsushika City attraction that features some of the prettiest historic Japanese architecture and the famous Iris. Every summer, this garden welcomes its visitors with more than 200 species of irises in a small slice of a city block.
It all began in the Edo period when the whole country of Japan was ruled by the Tokugawa clan. The 13th general of the Tokugawa family stopped here on the way to a hunting trip, and one of his ministers presented one iris with handwritten calligraphy that says "The best iris of Japan", since then, people have been planting iris around this area.
10. Kameido Tenjin Shrine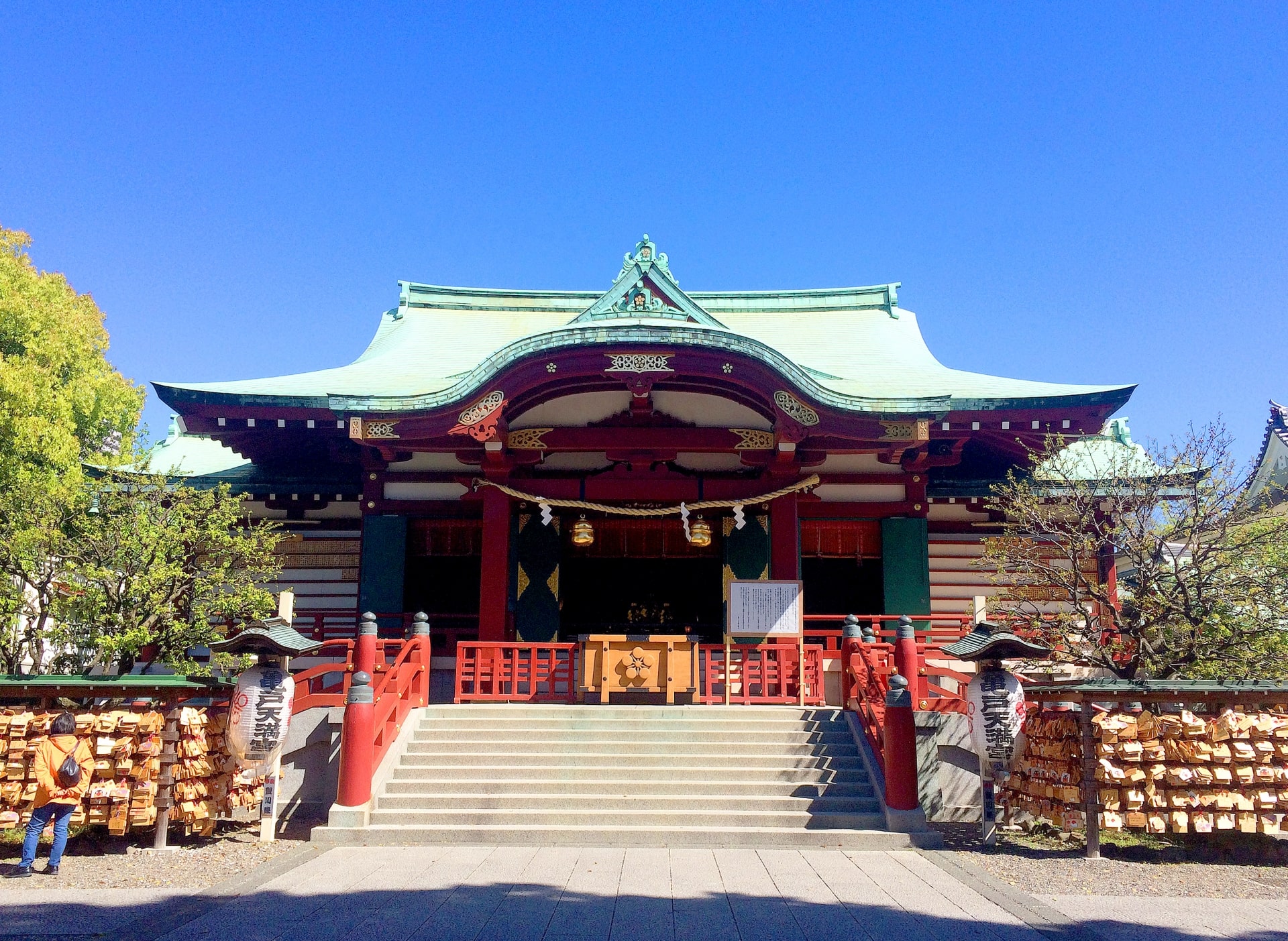 Kameido Tenjin (亀戸天神社) is a Shinto shrine dedicated to a 9th-century Japanese scholar, Sugawara Michizane. The legend has it, that he used to be the wisest man in his time, this is why nowadays students from all over Japan come to this shrine praying for success in school. Also, this is the best place in Tokyo to see wisteria bloom. You will be amazed by how a concrete jungle like Tokyo can become a hotspot for garden enthusiasts. It's a quiet, peaceful haven for flower lovers who want to enjoy a meditative moment of admiration.
By the way, since you're here, do you know that the Tokyo Skytree is only a stone's throw away? Definitely on most visitors' must-do lists when coming to Tokyo. According to a private record, the total number of visitors to the tower since it opened hit 40 million in late 2021. The building itself is handicap accessible and motorized or non-motorized wheelchairs are available if needed. Ramps are present throughout the observatory, and guests will also find lowered viewing walls and binoculars. There's also a multi-language, interactive audio tour guide available to borrow before your visit or while on-site. Let me assure you, there's nothing more recognizable in Tokyo's skyline than the Tokyo Skytree. This most iconic building has a rich, interesting story that's full of drama, passion, and unexpected beauty.
Check out more info about Tokyo Skytree!
▶Tokyo Skytree: The New Symbol of Modern Tokyo
---
What Now!?
Shibamata has long been a town that was overlooked for many years. The district originally thrived as a religious center, but due to urbanization, the population continued to move out to places that have more job opportunities, so surely and gradually, it declined to become a run-down place where few people wanted to live. But who would ever know, we've come to a time when young people start ditching virtual technology and looking for something tactile, real, and more human.
Shibamata is a place that has been bypassed by the modern world, but younglings are starting to appreciate its unique charm. To me, personally, there's a lot more to true wealth than a fancy mansion in a tower block. After all, urban complexes aren't the only way to a better life, you feel me? This is why I think Shibamata should definitely win a place on your travel bucket list.
For more information about traveling in Japan, check these articles below, too!
▽Related Articles▽
▼Editor's Picks▼
---