10 Best Historical Sites in Tokyo
Tokyo's Historical Sites including Shrines, Temples and Gardens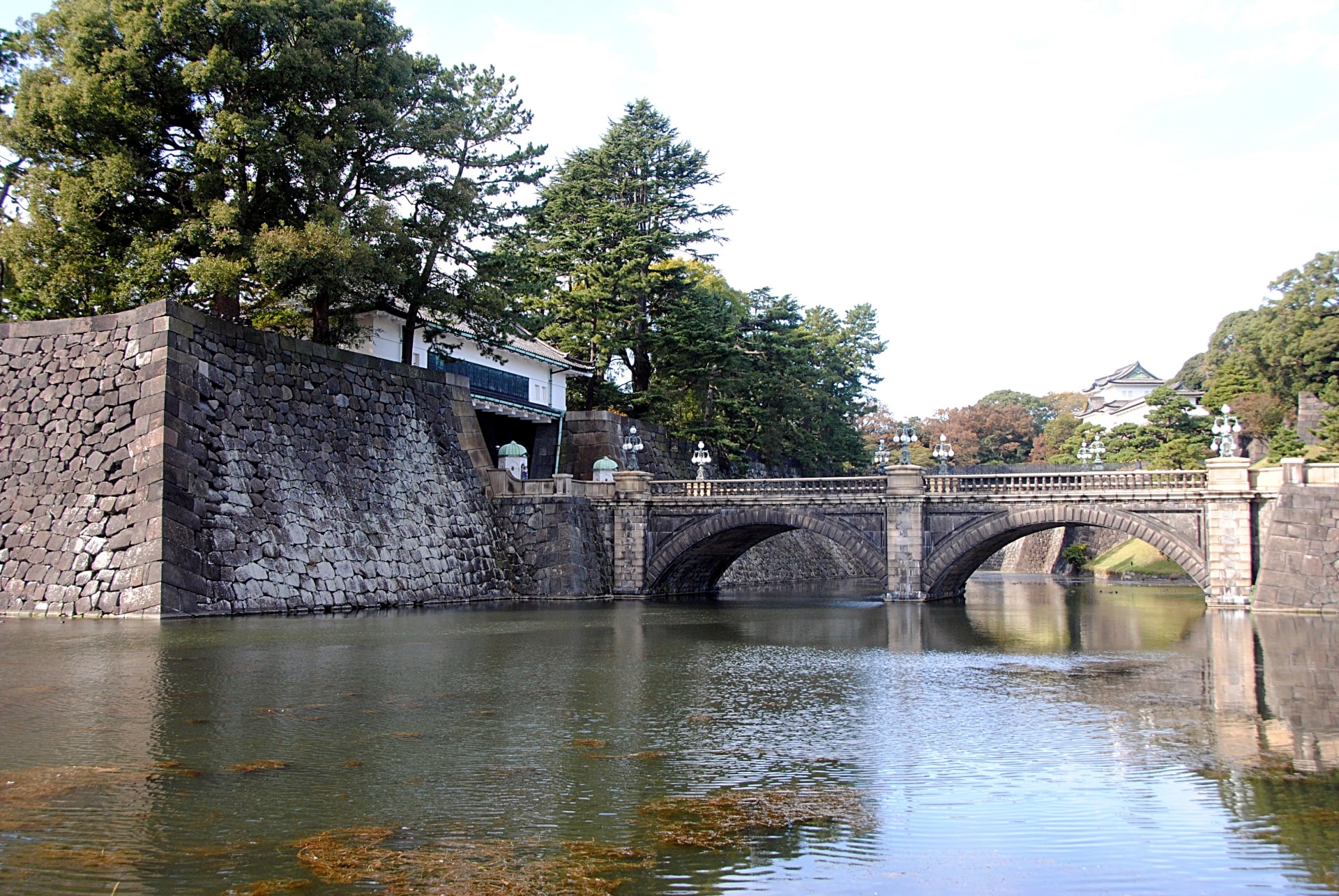 With its gleaming steel structures, bullet trains, and AI technology, Tokyo is among the world's most modern cities. Beneath the polished modernity, however, lies hidden gems steeped in history. As people often say, Tokyo's modernity and history co-exist side by side, giving the city its unique character. This is no exaggeration. Steps from a busy metro station at the center of the city is a centuries-old traditional garden, a peaceful shrine, an imperial palace. This article will introduce to you the 10 best historical sites in Tokyo to visit.
---
1. Meiji Shrine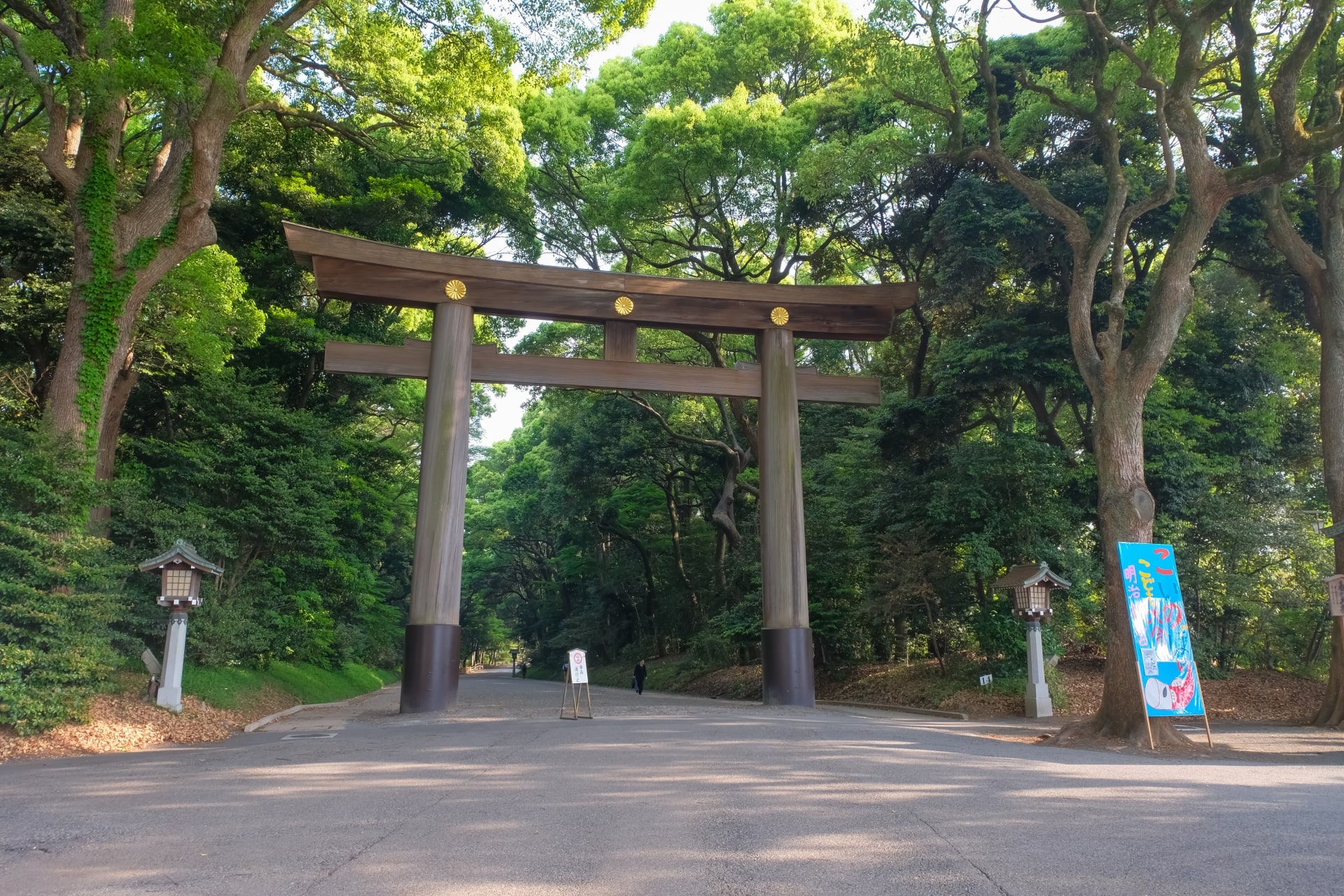 The Meiji Shrine (明治神宮) is dedicated to the deified spirits of Emperor Meiji and his consort, Empress Shoken. Emperor Meiji's reign embodied Japan's transformation from an isolated feudal state into a global industrialized nation. Completed in 1921, the shrine was rebuilt in 1958 after it was destroyed by air raids during World War II. The shrine represents a central moment in modern Japanese history and is literally situated in the center of modern day Tokyo. Located beside the rollicking Harajuku neighborhood, it is a short walk from Harajuku Station on the Yamanote Line. Beyond its monumental torii gate is a serene oasis of 120,000 evergreen trees. As one of Japan's most popular shrines, you can witness celebrations like the traditional Shinto wedding and crowds on special holidays.
▽More details about Meiji Shrine▽
2. Sensoji Temple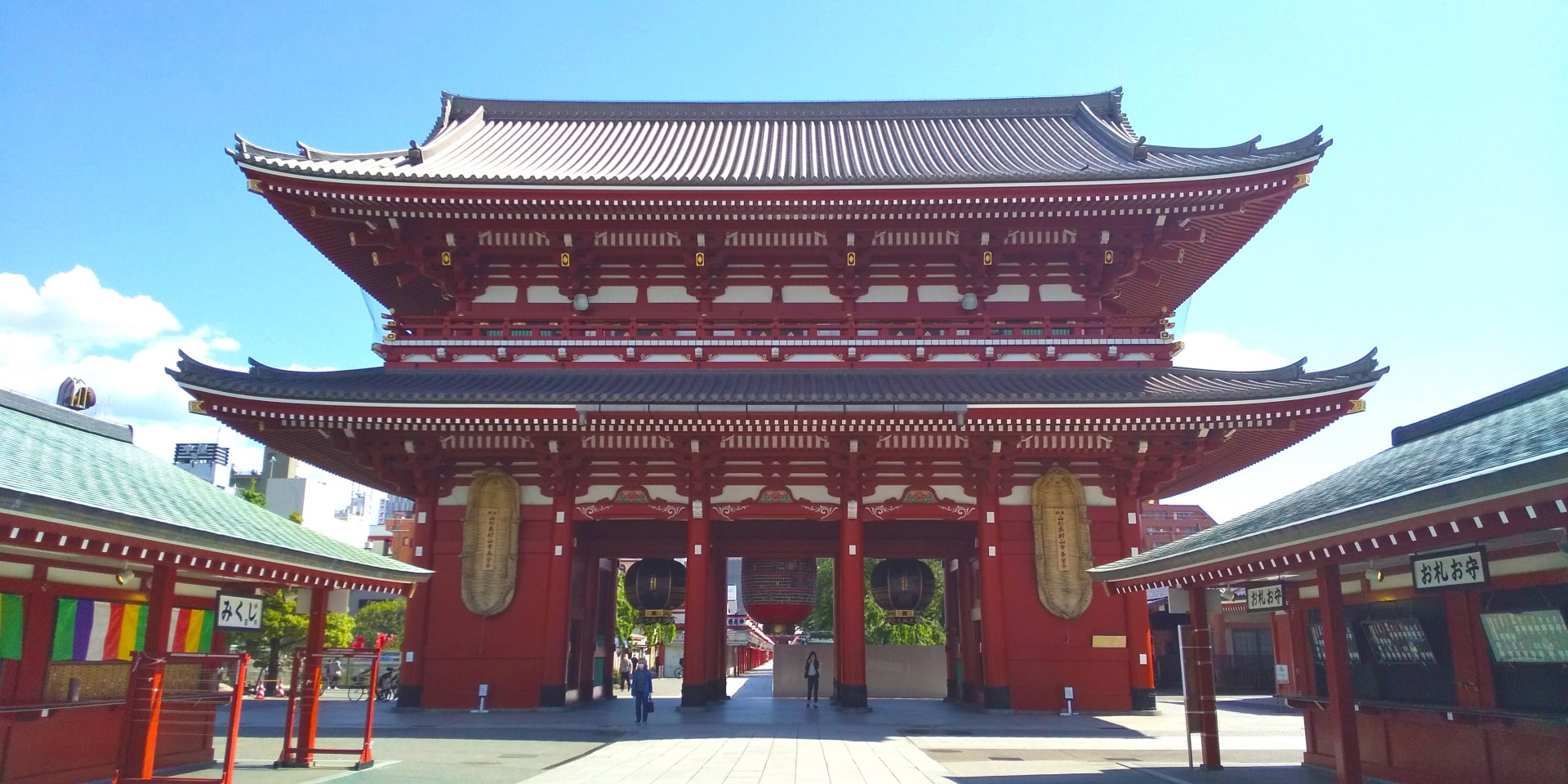 A visit to the Sensoji Temple (浅草寺) in Asakusa is almost a rite of passage for first-time visitors to Tokyo. It is one of the city's most popular sightseeing spots and gets extremely busy during holidays and peak travel seasons. One of Tokyo's oldest temples, Sensoji was built in the 7th century. The main entrance is called Kaminarimon Gate, or Thunder Gate, a bright red gate adorned with red lanterns and flanked by two guardians on either side. The main hall of Sensoji Temple, called Nakamise Street (仲見世通り), is a 250 m shopping street lined with numerous souvenir shops and food stalls. While the temple itself is open for 24 hours, most of its facilities, including the main hall and the Nakamise Street shops, close at night. The temple lights up every day after sunset until 11 pm. By metro, the Temple is a mere 5 minute walk from Asakusa Station via the Skytree Line, the Asakusa Line, the Ginza Line, as well as the Tsukuba Express.
▽More details about the Sensoji Temple▽
3. Tokyo Imperial Palace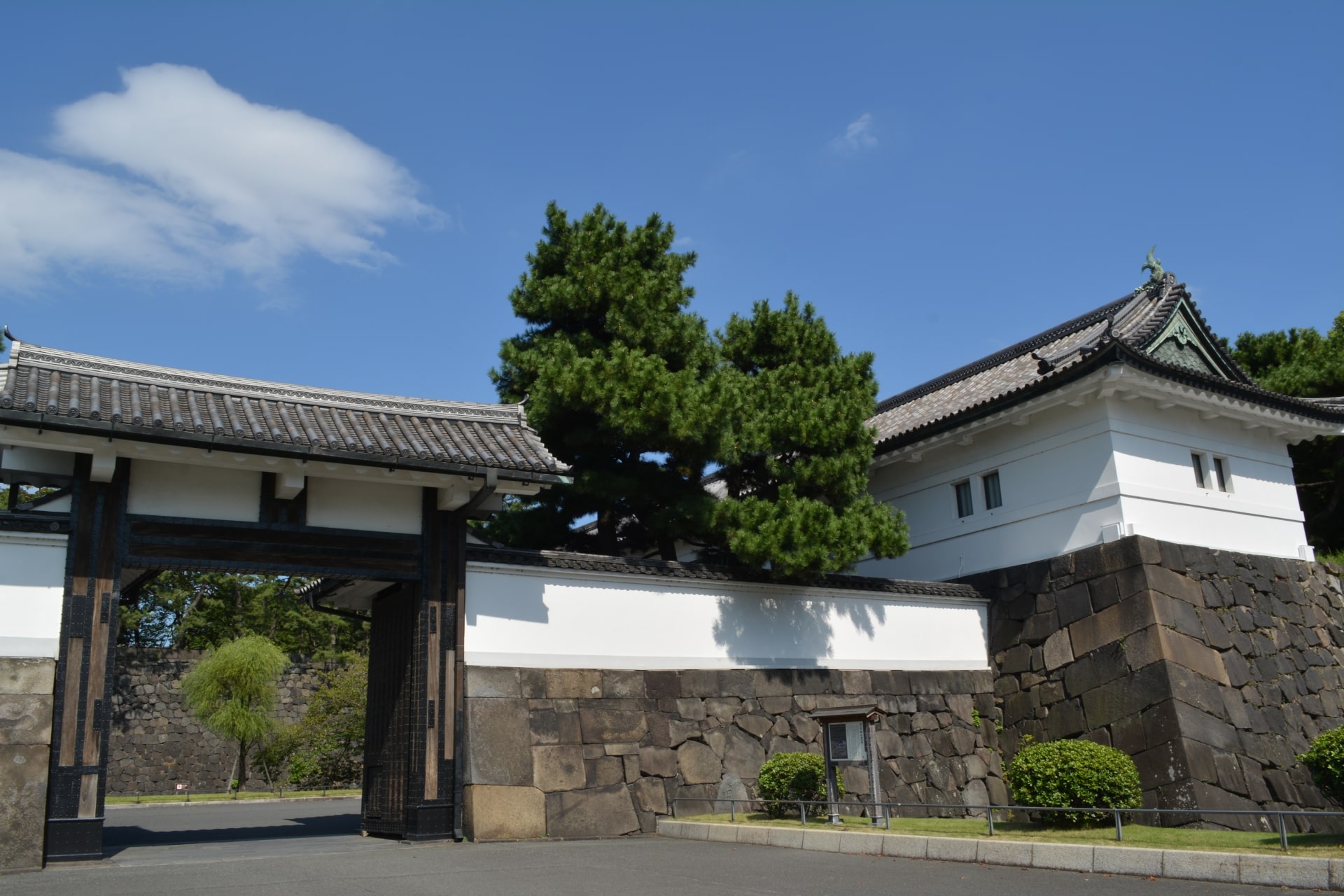 The Imperial Palace (皇居) is the current residence of the Emperor and Empress of Japan and their family. The palace itself is surrounded by a moat and majestic stone walls with beautifully curated gardens. It is one of the most popular tourist sites in Tokyo, and its 5 kilometer circuit is one of the most popular among runners, including the likes of Haruki Murakami. The site is a classic example of historical beauty starkly juxtaposed with modern commerce, as the palace grounds are right next to the high-rise buildings of Marunouchi business district. The palace is also a 10-15 minute walk from Tokyo Station (東京駅). Visit in the spring for a stunning view of the cherry blossoms arching over the moat and gardens. The Imperial Palace's East Gardens are open for public viewing. Free tours are conducted twice a day – once in the morning and once in the afternoon.
▽More details about the Imperial Palace▽
4. Shinjuku Gyoen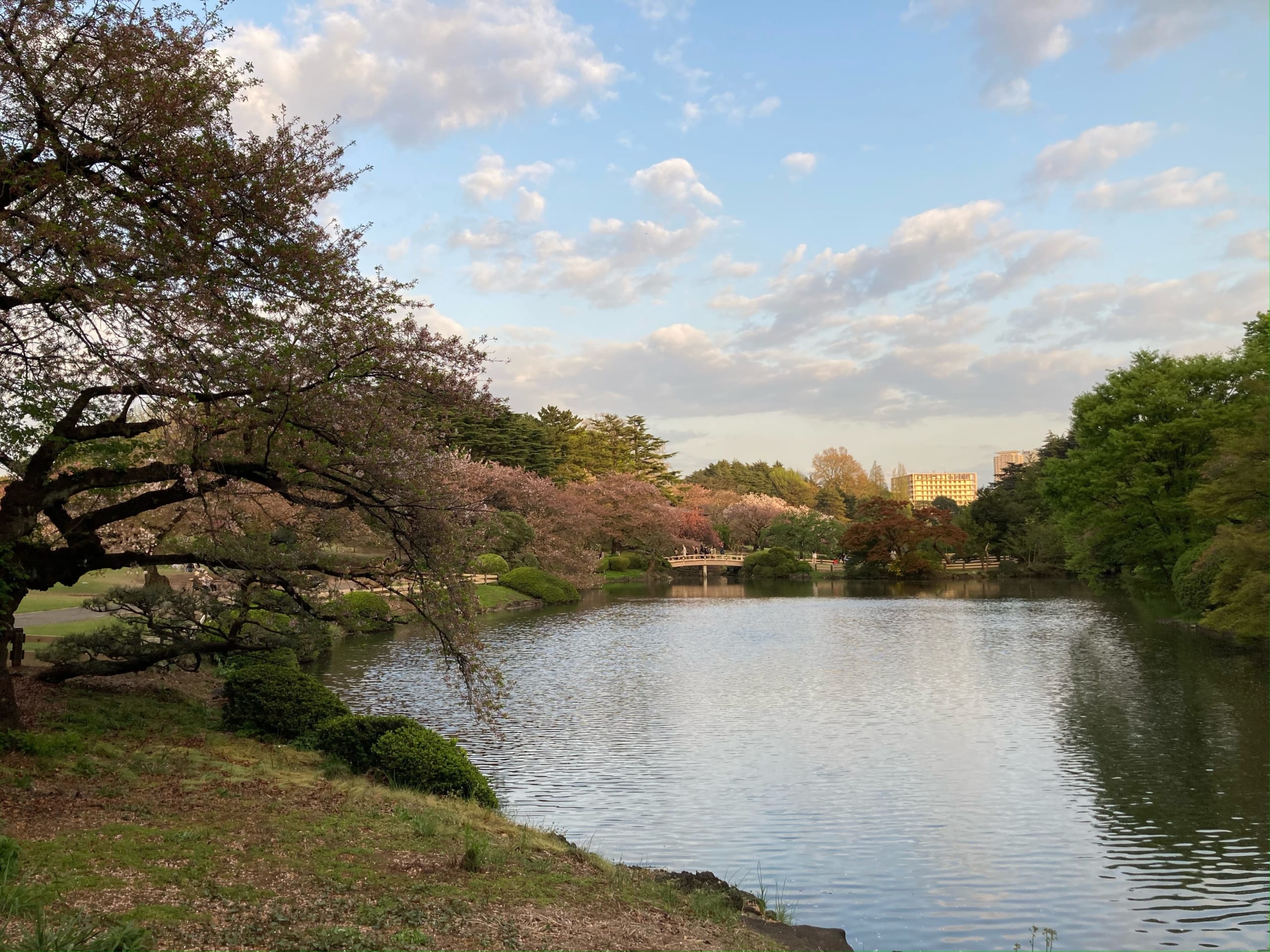 Shinjuku Gyoen (新宿御苑) is one of the loveliest parks in Tokyo. Once an imperial garden, it is now a national park but retains its lofty heritage in its name "gyoen," meaning imperial garden. Take a scenic stroll beneath the coniferous cypress trees and towering Himalayan cedars or visit one of its traditional tea houses while taking in the beautifully curated landscape. With roughly 1,500 cherry trees, this park is one of the most popular destinations for cherry blossom viewing. Its various area gardens include a formal French garden, an English garden, a Japanese landscape garden, a traditional Chinese garden, and a large indoor greenhouse.
Shinjuku Gyoen is a short walk from Shinjuku-Gyoenmae Station on the Marunouchi Line or the Sendagaya Station on the Chuo-Sobu Line. Adult admission is 500 yen, students and seniors 65+ are 250 yen, and children 15 years old and under are free.
▽More details about Shinjuku Gyoen▽
5. Yasukuni Shrine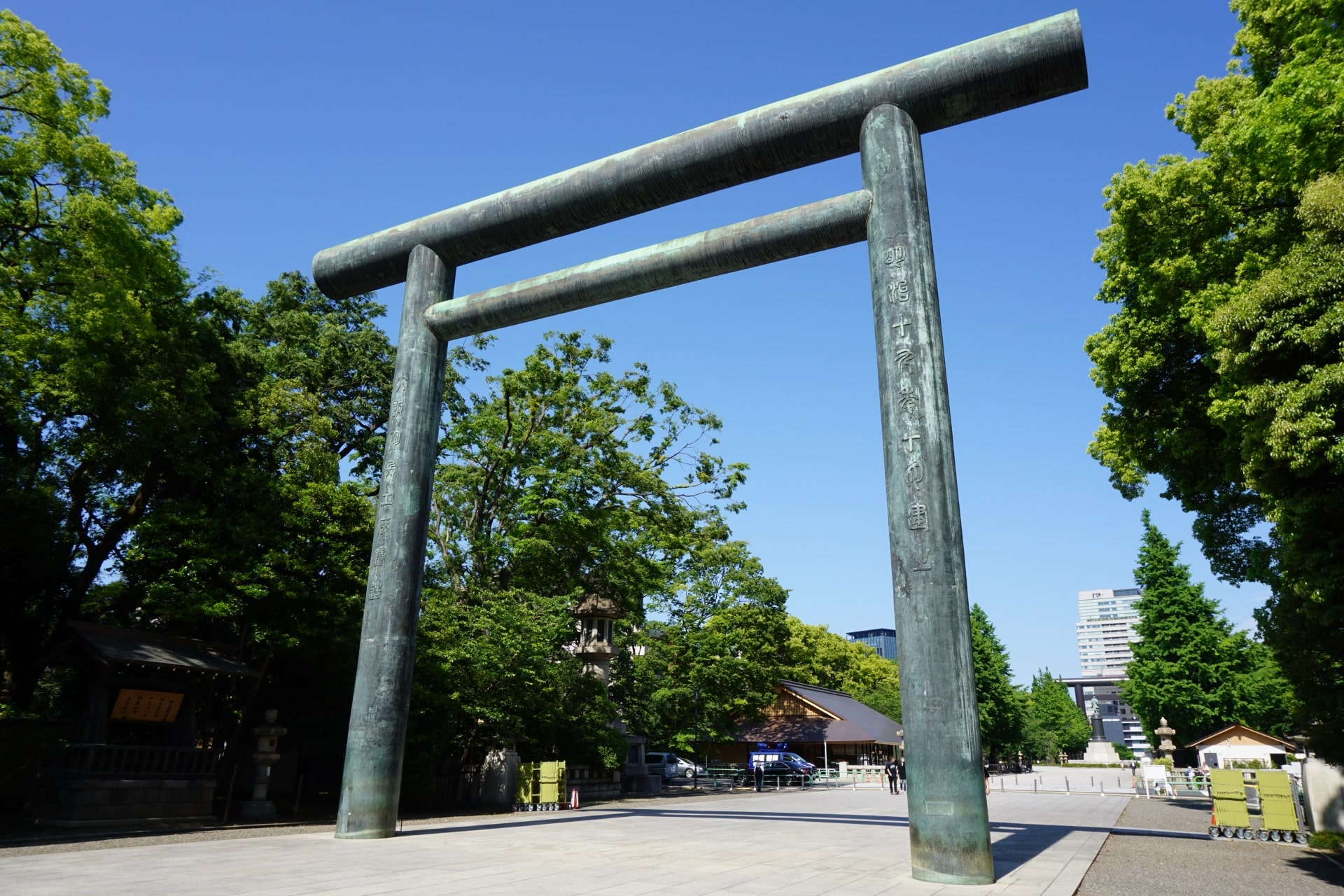 This controversial Shinto shrine was established by the Emperor Meiji to commemorate those who died serving Japan in wars. The controversial shrine deals with the 1,068 convicted war criminals memorialized here, 14 of whom were designated as Class A war criminals by the Allied tribunal in 1948. While Emperor Hirohito, Japan's ruler during the World War II years, visited Yasukuni Shrine (靖国神社), his successors Emperor Akihito and current Emperor Naruhito, have never visited. For many, this site serves as a reminder of a past preferably forgotten. For others, it remains an important symbol of Japanese history and is loaded with political nuance. Beyond this controversy, however, Yasukuni Shrine is home to hundreds of cherry trees and various festivals, especially in the spring and autumn.
It is open daily, with no admission fees, from 6:00 am to 6 pm (until 5:00 pm from November to February). The shrine is a short walk from the Kudanshita Station via the Hanzomon, Tozai and Shinjuku metro lines.
6. Koishikawa Botanical Garden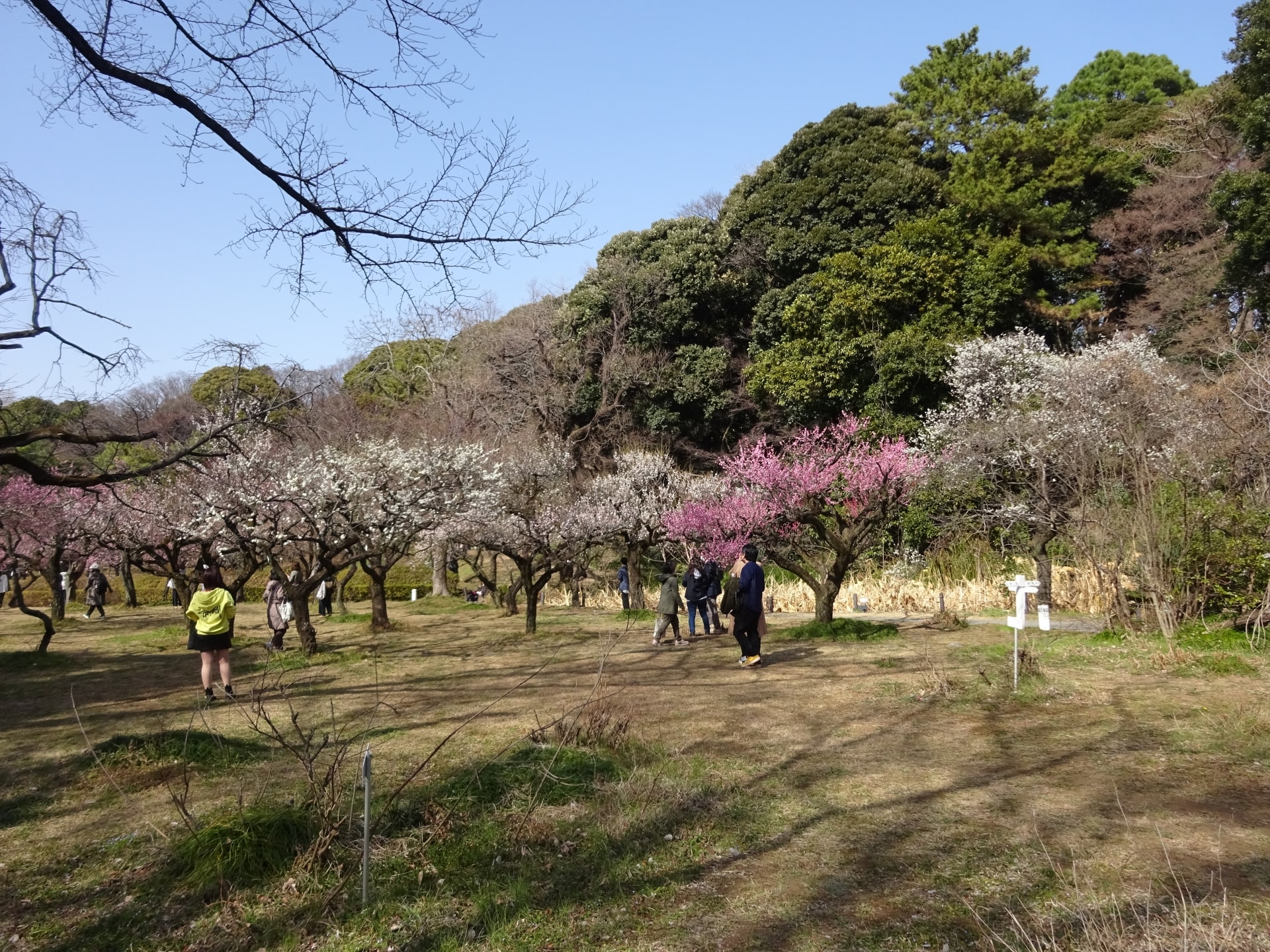 Koishikawa Botanical Garden (小石川植物園), or Koishikawa Shokubutsuen in Japanese, is a botanical garden with an arboretum operated by the prestigious University of Tokyo's Graduate School of Science. The garden grounds showcase a beautiful Japanese landscape garden and thousands of plant and tree species, including numerous cherry tree varieties. In fact, the garden is one of the most splendid spots for cherry blossom viewing, as the crowds during peak season are not as large here. Other notable outdoor specimens include camellias, maples, primroses, bonsai, and alpine plants. There is also a herbarium with nearly a million and a half specimens as well as a library. Koishikawa Shokubutsuen is designated by the Japanese government as a National Historic Site and a National Place of Scenic Beauty.
View Information
Hide
Information
| | |
| --- | --- |
| Access | 10-15 minute walk from either Myogadani Station via the Marunouchi line or Hakusan Station via the Mita line |
| Business Hours | 9 am to 4:30 pm |
| Price | 500 yen |
7. Nihonbashi Bridge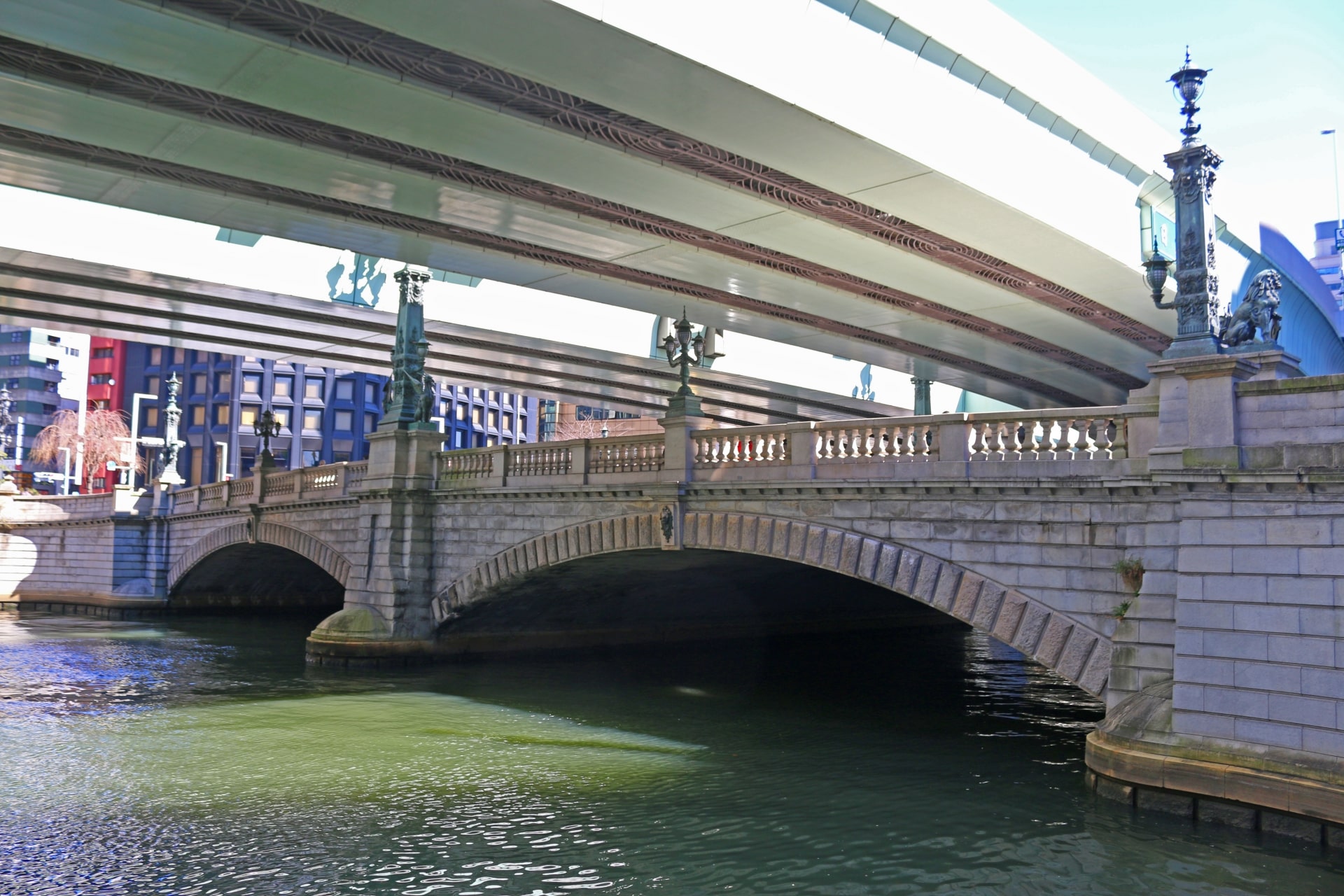 The Nihonbashi Bridge (日本橋) is one of the oldest historical sites in Tokyo and stands as the physical and historical heart of the modern Japanese capital. Since the Edo era, Nihonbashi has served as the point from which all distances to Tokyo are measured. Even today, highway markers indicating the distance to Tokyo are based on the distance to Nihonbashi. The original wooden bridge was burnt down and reconstructed several times during the Edo period. In 1911, the wooden structure was reconstructed as stone, and this stone bridge is the one that stands today. The bridge survived the Great Kanto Earthquake of 1923 only for its surrounding area to be destroyed during the 1945 Tokyo fire bombing during the Second World War. While Nihonbashi withstood the incendiary bombing, there are still traces left in the stone – one of the few apparent vestiges of war left in modern Tokyo.
8. Mukojima Hyakkaen Garden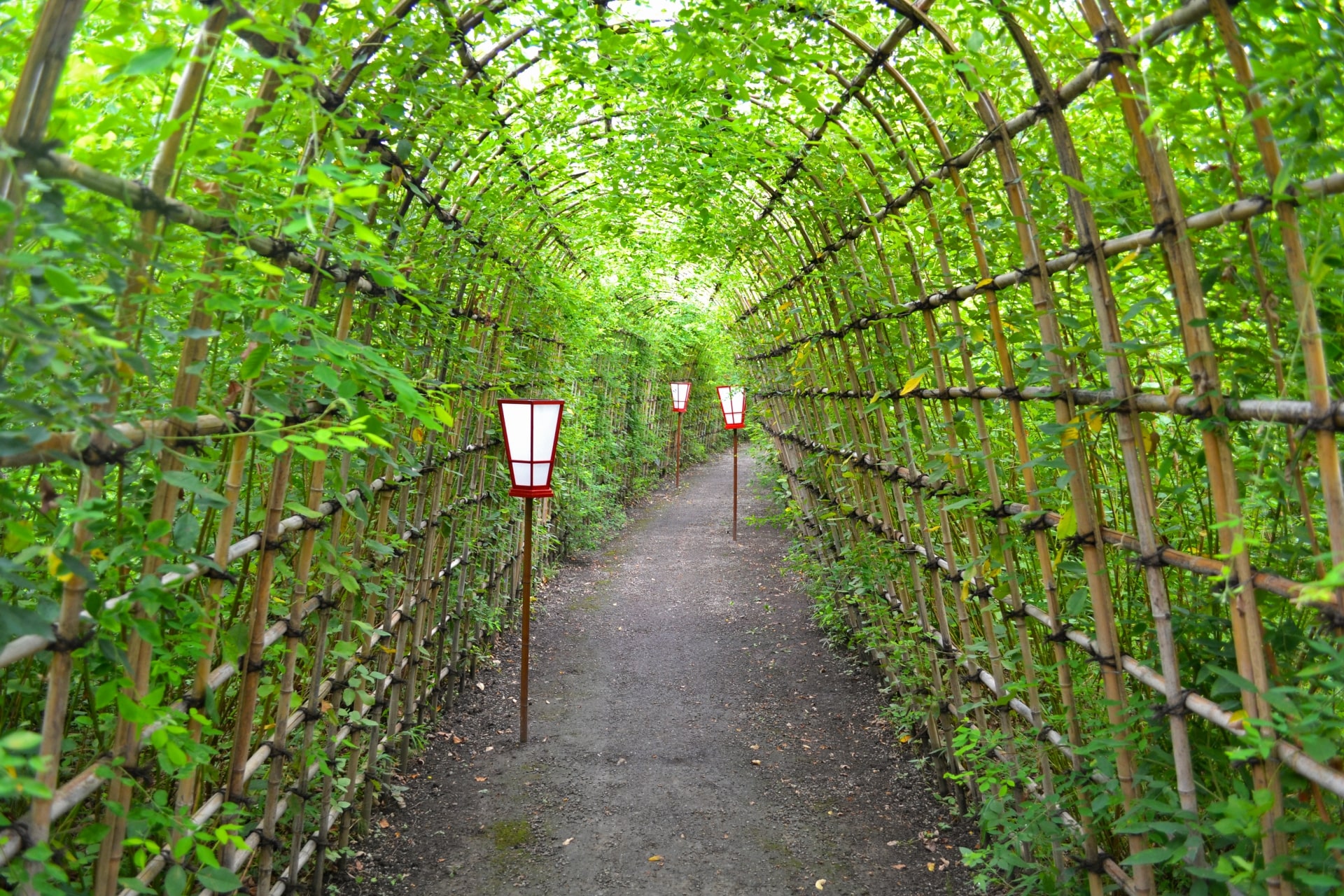 Mukojima Hyakkaen (向島百花園) is Tokyo's only surviving flower garden from the Edo Era and one of the seven sites on the Sumida River of Seven Gods of Fortune pilgrimage. The park's name "hyakkaen" means one hundred flowers in Japanese. The enchanting flora of its natural-style Japanese landscaping is based on plants featured in classic Chinese and Japanese Literature. The garden includes its original 360 ume (plum) trees, about 230 plant species, and a pond stretching nearly the length of the eastern part of the garden. Mukojima Hyakkaen's literary roots are represented by the 29 stone monuments bearing the inscriptions of literary and artistic luminaries.
View Information
Hide
Information
| | |
| --- | --- |
| Access | 8 minutes walk from Higashi-mukojima Station via the Skytree Line and 2 minutes from the Hyakkaen-mae bus stop on the Toei Bus Kameido-Nippori route 22 |
| Business Hours | 9am to 5pm |
| Price | 150 yen, 70 yen for seniors 65+, free for pre-school age children and below |
9. Nezu Shrine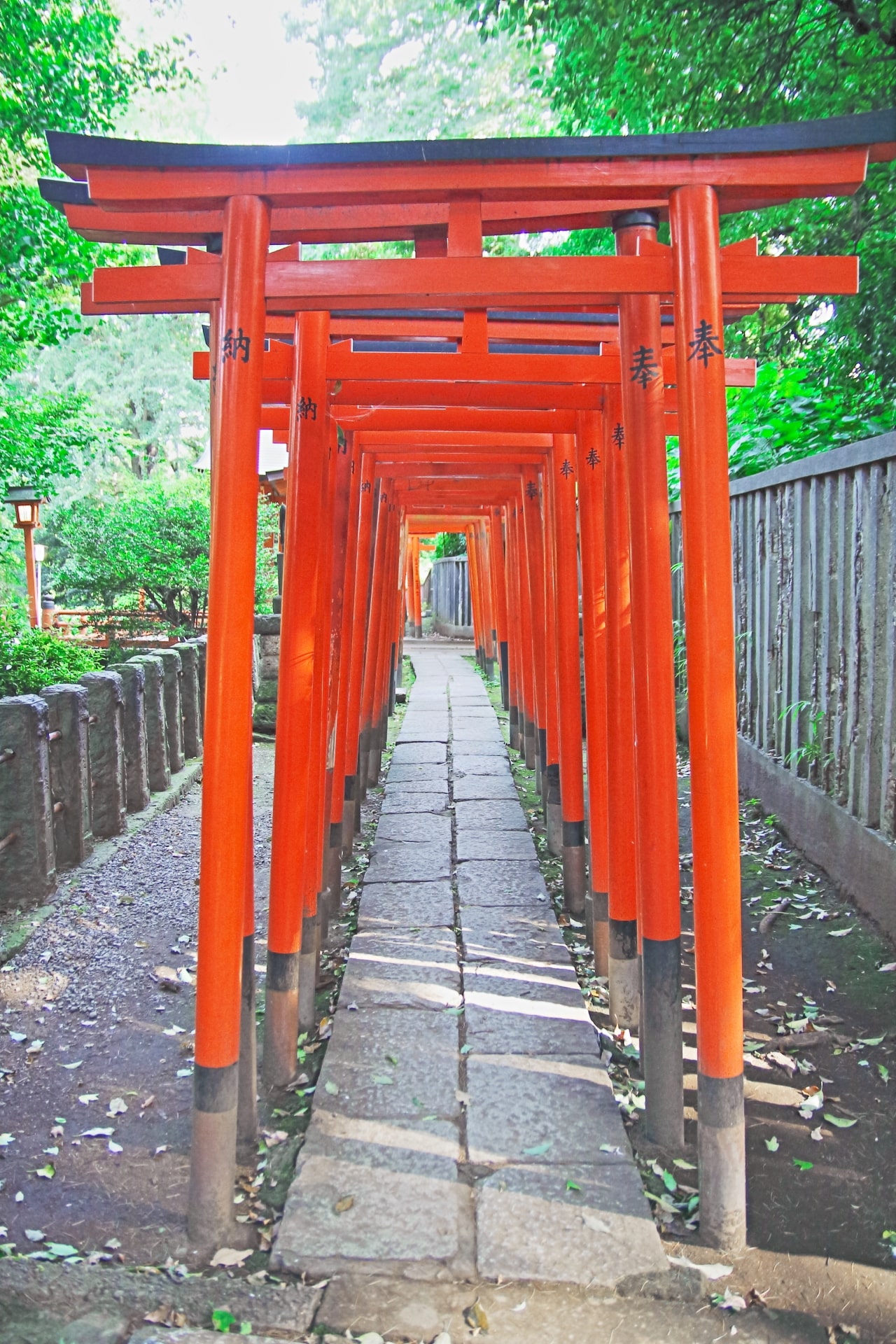 Originally founded in 1705 during the Edo Period, Nezu Shrine (根津神社) is known for its Azalea Festival, or Tsutsuji Matsuri, held from early April to early May. During the festival, you can see the pink, red, and white azalea blooms covering the shrine's hillside garden. Nezu Shrine is also a hidden gem for its impressive senbon torii, the iconic vermilion torii gates most famously associated with the Fushimi Inari Shrine in Kyoto. If you visit to see the torii gates, it would be wise to visit in the early morning and avoid the Azalea Festival, as the shrine gets busy during that time.
Located in the Bunkyo Ward near Ueno Park, the Nezu Shrine is a 5 minute walk from either Nezu Station or Sendagi station via the Chiyoda line. It is also a 5 minute walk from Todaimae station via the Nanboku line. It is open from 9 am to 5 pm, and admission is free.
▽More details about the Nezu Shrine▽
10. Yanesen
Yanesen (谷根千) is a portmanteau of the three neighborhoods of which it is comprised: Yanaka (谷中), Nezu (根津), and Sendagi (千駄木). It is known as "Shitamachi," or old downtown, and is one of the best neighborhoods to experience the nostalgia of old Tokyo. Yanesen is unique in its multitude of historical buildings dating as far back as the Edo Period. In a city like Tokyo, which has suffered both devastating natural disasters and widespread wartime bombing, old structures like these are a rare and valuable sight. Nowadays, you can enjoy traditional tea houses, Japanese sweets shops, trendy modern cafes, art galleries, and much more. This neighborhood is ideal for a day of meandering, exploring, and discovering the magic of an old Tokyo neighborhood.
▽More details about the Yanesen area▽
---
In a country with a history as rich as Japan's, you are bound to find tons of history in its capital. This list includes our top 10 favorite picks, but with a city as sprawling as Tokyo, there are myriad sites to explore and history to learn.
For more information about traveling in Japan, check these articles below, too!
▽Related Articles▽
▼Editor's Picks▼
---