Nezu Shrine: Tokyo's Most Underrated Shrine
The hidden shrine with gorgeous red torii gates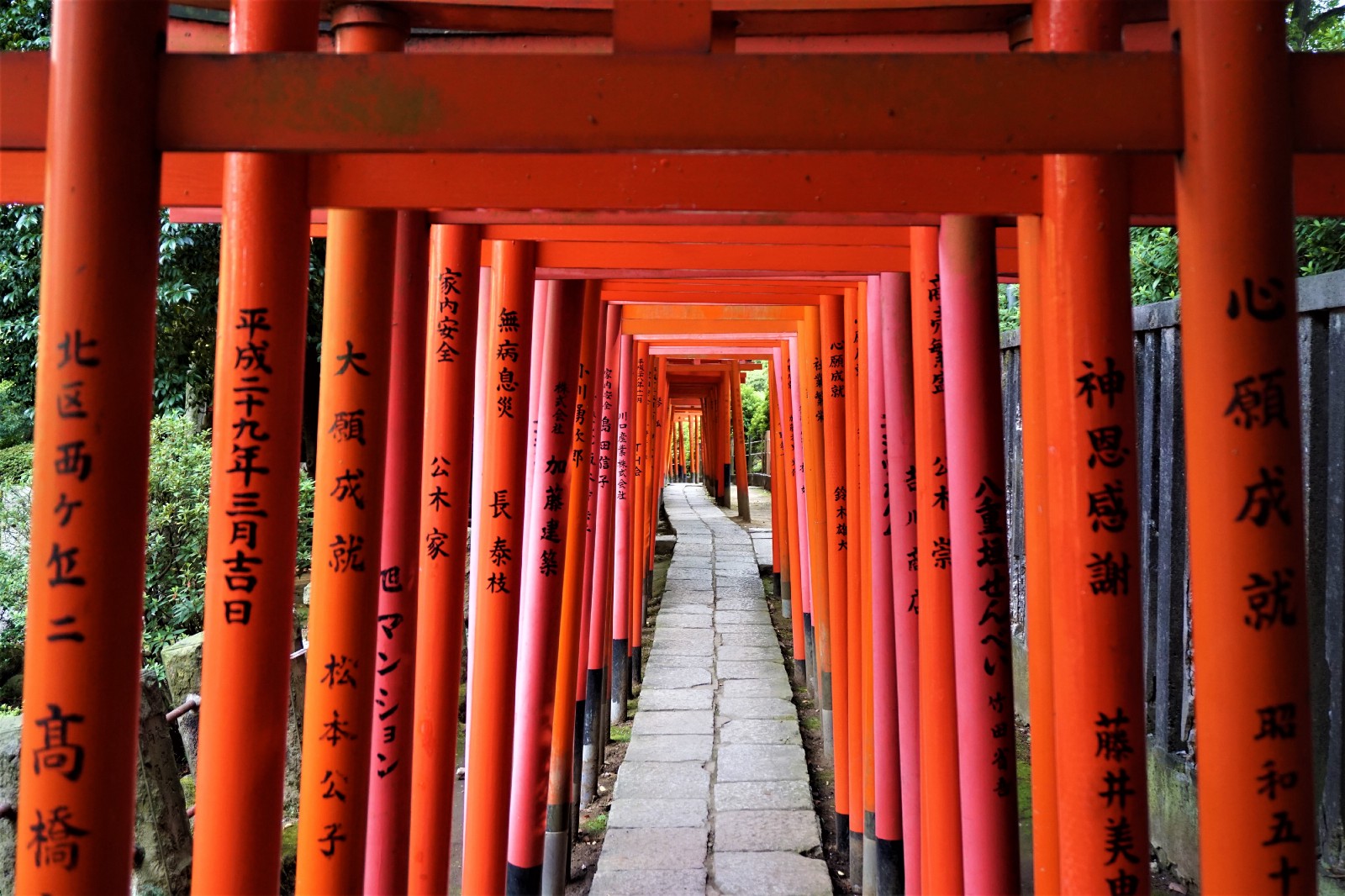 Did you know you can see the tunnel of vermilion torii gates here in Tokyo, just like in Kyoto?? Seriously, this is one of the most underrated hidden gems in Tokyo, where every tourists shouldn't miss.
---
This gorgeous view of "Senbon Torii" (thousands of vermilion torii gates) can be found at Nezu Shrine (根津神社), a Shinto Shrine located in Bunkyo ward in Tokyo near Ueno Park.
It was originally founded in 1705 during Edo Period, and it's one of oldest shrines in Japan. The site of the shrine is pretty spacey, rich in green and very pleasant to walk.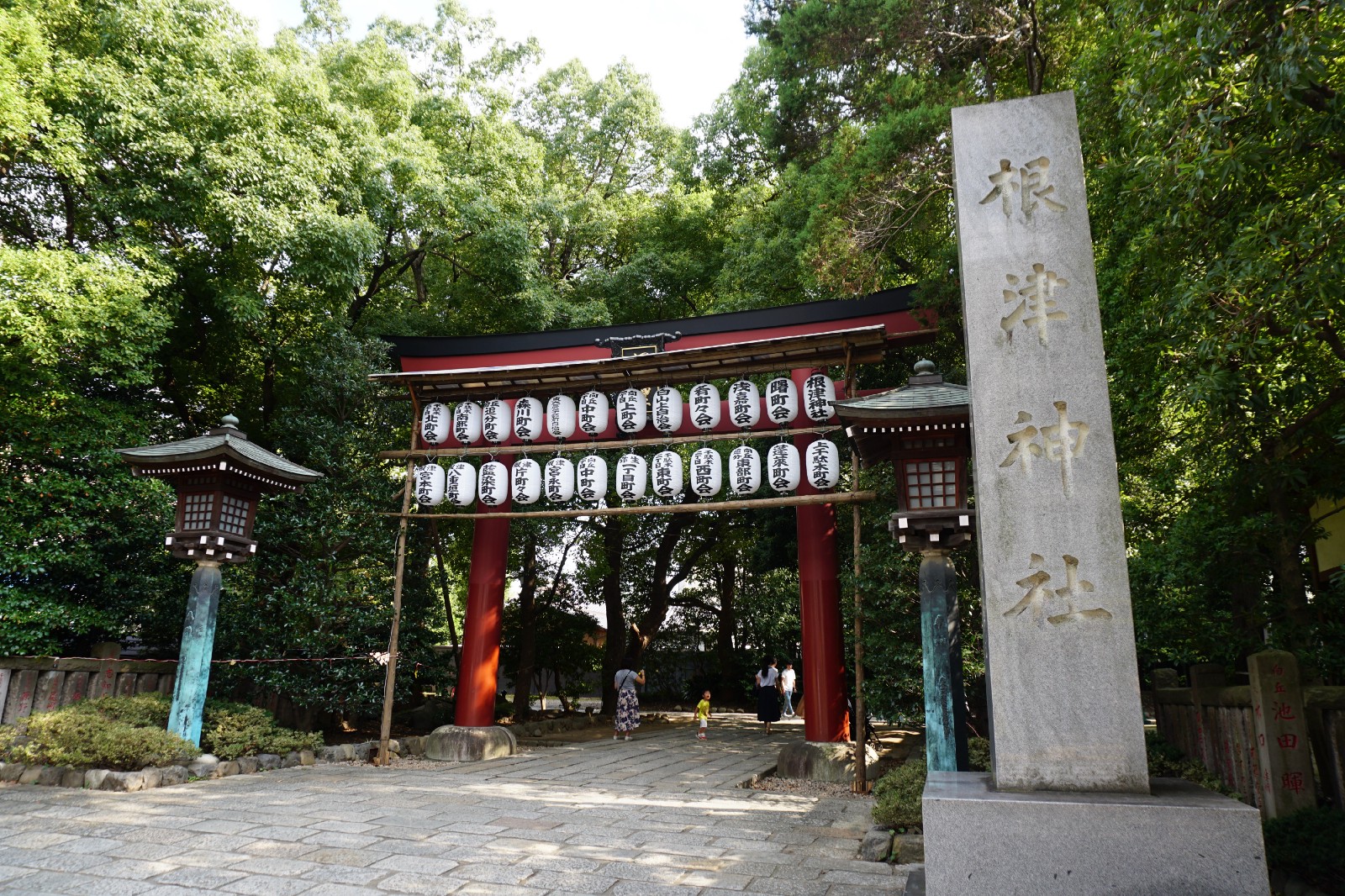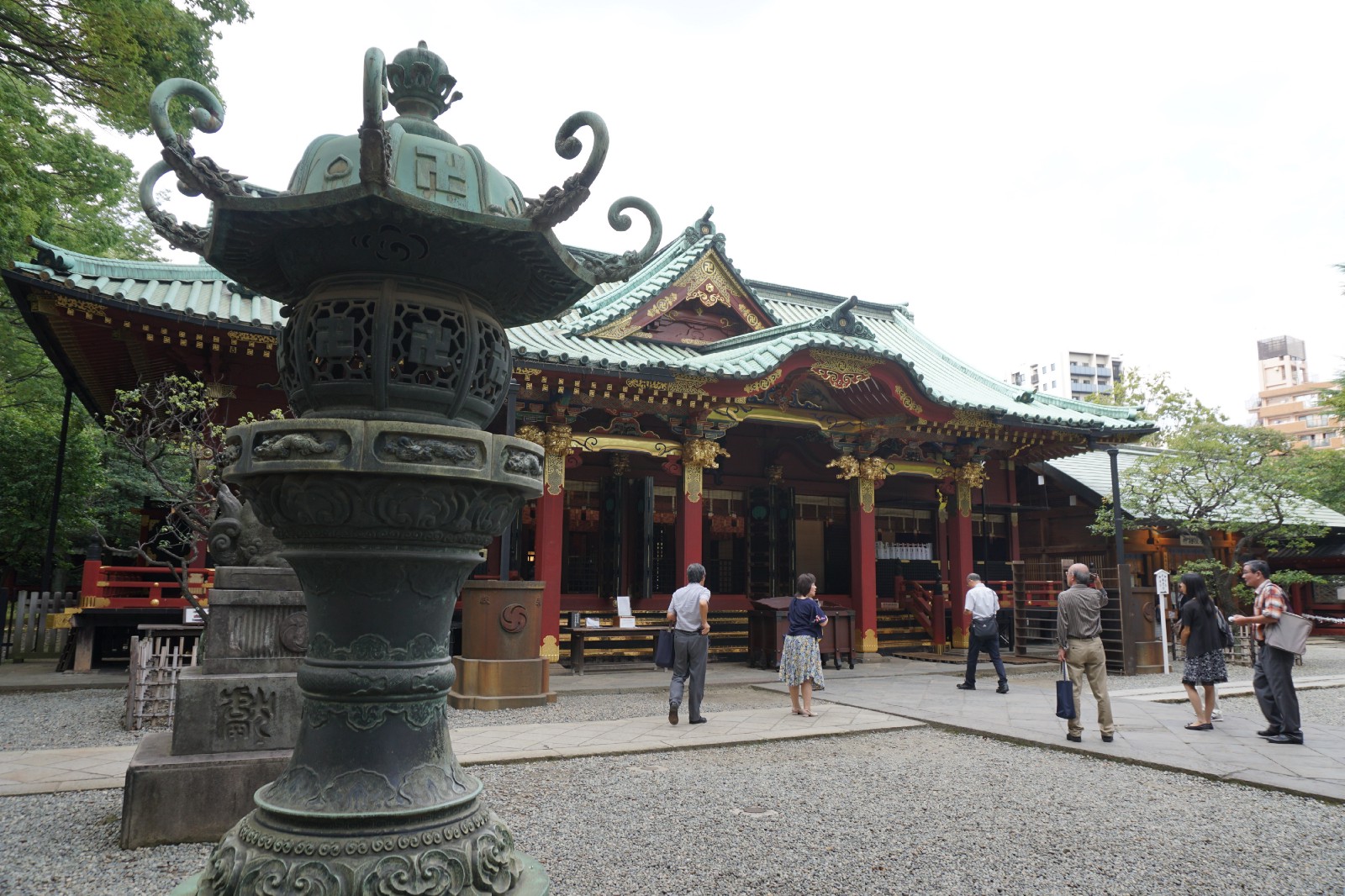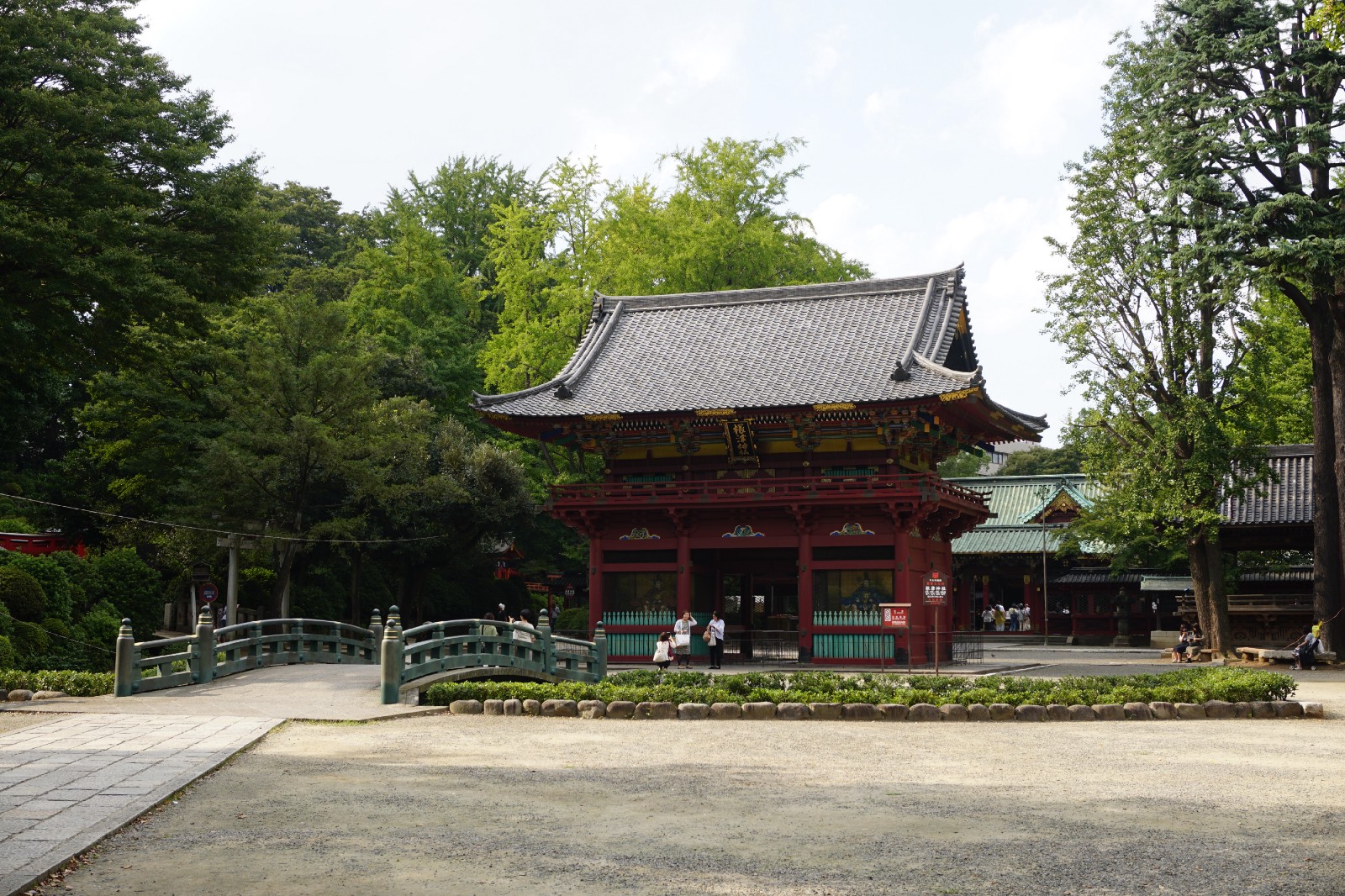 The shrine is best known for its Azalea Festival (Tsutsuji Matsuri) which is held on its site from early April until early May. Azalea bushes bloom in pink, red and white on its spacious hillside garden.
More info: Bunkyo Azalea Festival "Tsutsuji Maturi" 2017
So why Nezu Shrine is so recommended to visit?? Because of it has one of most attractive scenery in the city. While Kyoto's Fushimi Inari Temple is infamous for the red torii gates, it is quite a surprise to know we can see something similar here in Tokyo.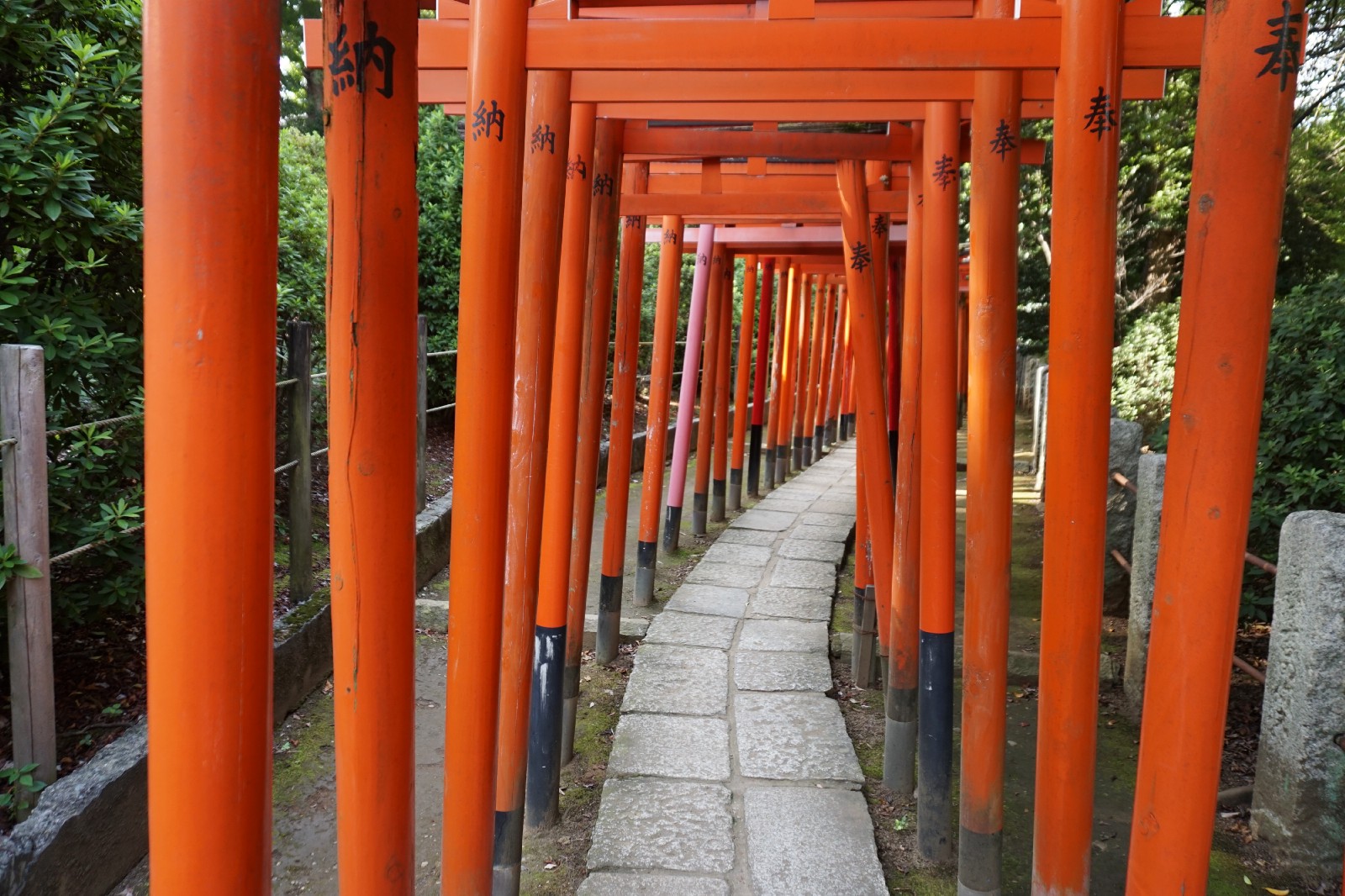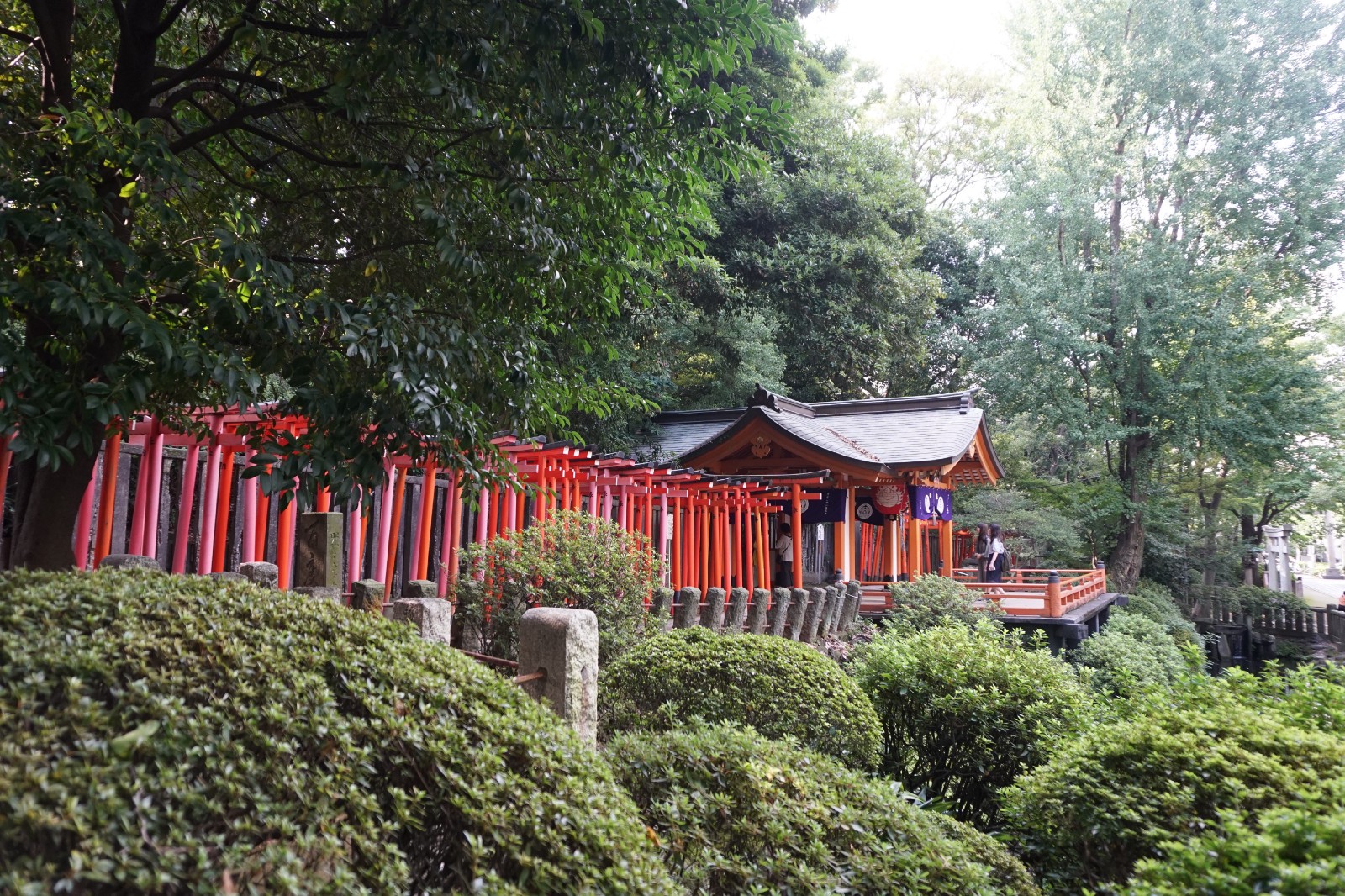 Numbers of vermilion torii gates line up to form a red tunnel where visitors can literally pass through. Also its view from distance is marvelous with green bushes, the pond with carps swimming and the old wooden terrace.
The shrine gets extremely busy during Azalea Festival, and if you wish to take a picture of the torii gates without crowds, it's highly recommended to visit there in early morning.
<<Nezu Shrine>>
Access: 5 mins walk from Nezu station or Sendagi station (Tokyo Metro Chiyoda line) OR 5 mins walk from Todaimae station (Tokyo Metro Nanboku line)
Hours: 9:00~17:00
Fee: Free
Nezu area is located in Tokyo's old-town "Shitamachi" area where nostalgic local atmosphere remains hugely. Nezu and the area around is called "Yanesen" all together, and it's one of most interesting low-key area in Tokyo. If you've already been to major districts in Tokyo, like Shibuya, Shinjuku and Asakusa, Yanesen is highly recommended to visit 🙂 For more info about travelling in Tokyo, please check out my other articles listed below!
▽ Related Articles ▽
▼ Editor's Picks ▼
---