Food: one of the most attractive things in Japan. Many people come to Japan looking forward to having some sushi, ramen, tempura and such, but there is more to it. The diversity of food is one of the appealing point. The capital city, Tokyo has so many kinds of trendy food from all around the world.
Especially in the trendy and fancy town, Shibuya / Harajuku area; where foreign restaurants and cafes set their first store in Japan one after another.
Just because of Shibuya / Harajuku are seen as town for youth, pop-culture, stylish, those towns are chosen as the first place to open many of the foreign restaurants and cafes. Other than those two towns, recently, Omotesando and Aoyama area, which are quite near Shibuya / Harajuku, are getting recognitions from the foreign tourist.
Here we are going to introduce to you 10 trendy foreign restaurants and cafes that opened Japanese first store.
Isn't it great that you can get popular food from all over the world in this one small area?
1. UMAMI BURGER Aoyama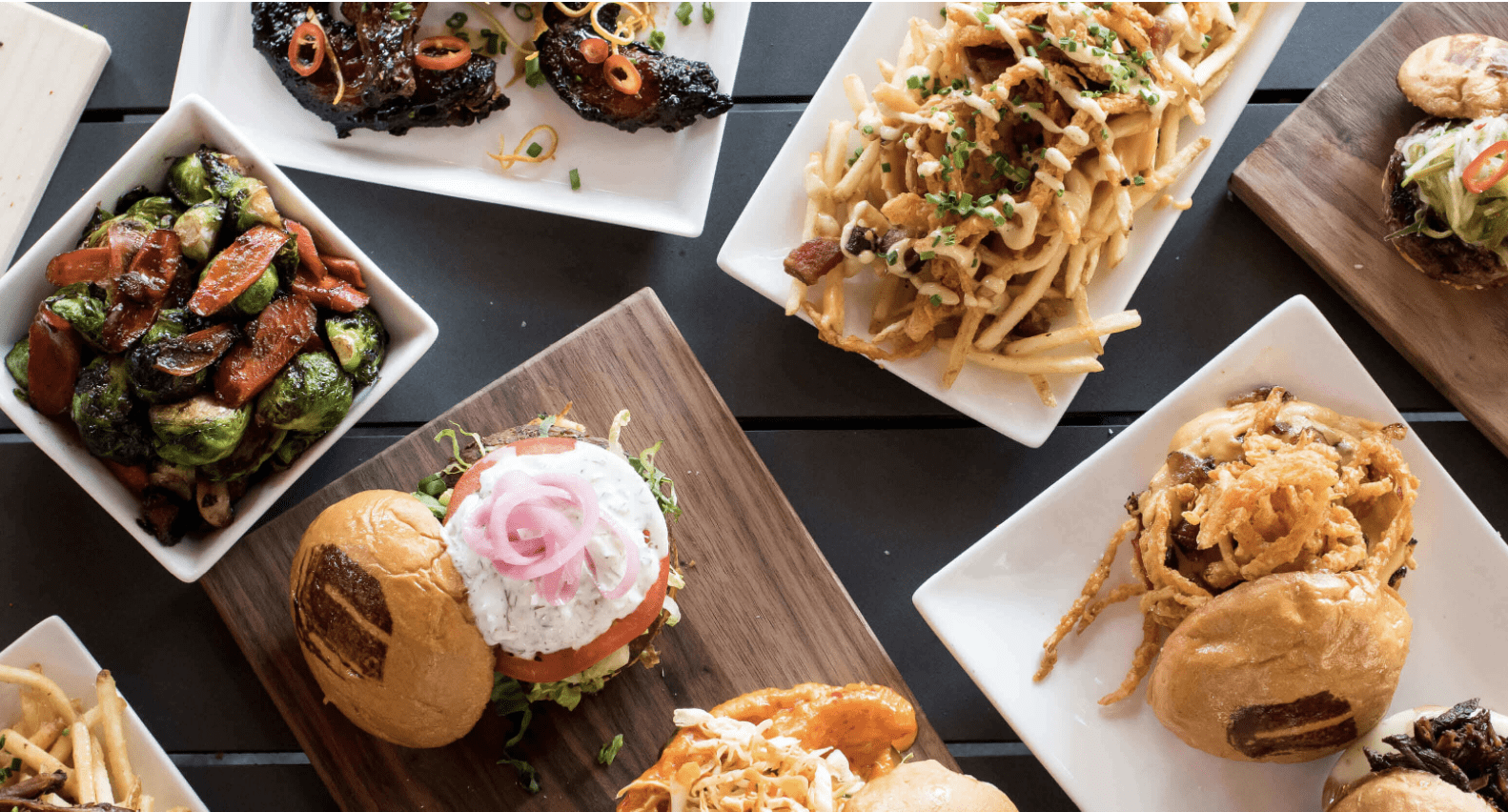 Opened in, 2009 and got popular among many people in LA. UMAMI BURGER opened its first Japan store in Tokyo on Marth, 2017. It is knowns as "high-end hamburger" and their thick meat patty is very impressive.
As the name of the burger,UMAMI says, the patty seals the flavor and juice in.
UMAMI BURGER was chosen as "burger of the year 2010" from American magazine, "GQ" and "The 17 Most Influential Burgers of All Time" by "TIME" magazine. It is one of the most noteworthy high quality burger shops.
In the store in Japan, they have SAMURAI BURGER which is Japanese limited-edition burger.
Access: 4 mins walk from Omotesando Station (表参道駅)
Hours: 11:00–22:00
Budget: JPY1,000–2,000
Official website: http://umamiburger.jp/
2. Guzman y Gomez Laforet Harajuku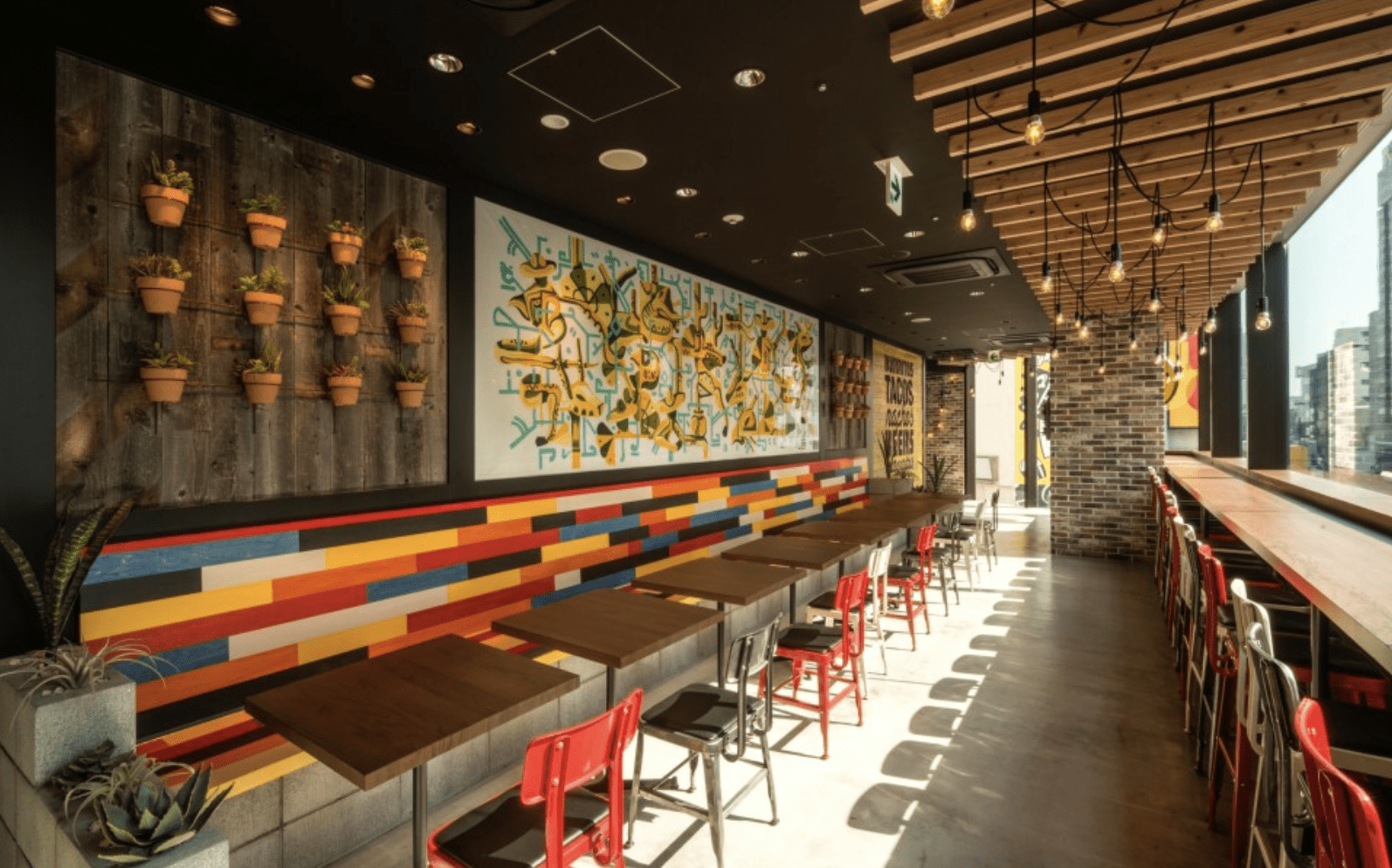 American premium fast food, GUZMAN Y GOMEZ, where you they serve you food with fresh ingredients, handmade and order made is an Australian restaurant.
This place is quite new. In fact, it opened in spring 2015 at Harajuku and it has opened 3 three stores in Tokyo already.
Of course, the well-known Mexican dishes such as Burritos, Quesadilla (Mexican hot sand) are very popular, but also Grilled Chicken, corn chips with dip made with fresh veges and special spices are also popular as well.
They also have Japanese limited-edition menu as well as the store limited-edition menu.
The vibe, inside the store is very Latino. The walls are decorated with pop Mexican art and the Latin music is played in the background.
Access: 4 mins walk from Harajuku Station (原宿駅)
Hours: 11:00–21:00
Budget: JPY1,000–2,000
Official website: http://gyg.jp/en/
3. Saisabo CASCADE HARAJUKU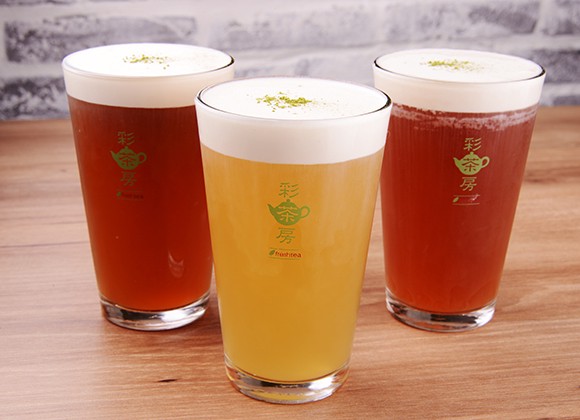 Saisabo (彩茶房) the Taiwanese tea café also opened the first store in Japan, October 2015 located in Harajuku.
This China / Taiwan based café has over 650 stores in the world where they serve drinks based on Taiwanese tea.
you can enjoy the authentic, high-quality Taiwanese tea there. On their menu, they have a drink caked "rock-salt cheese tea", which sounds sketchy, but it is the hottest drink these days. It has sweet cheese and rock-salt on top of the tea. Maybe it would be fun to try out some new type of drink here in Japan?
Their food and sweets are also very beloved. You cannot miss their Japanese arranged and re-created food from Taiwanese night market.
Access: 1 mins walk from Harajuku Station (原宿駅)
Hours: 11:00–21:00(Weekday)/10:00–21:00(Weekend&Holiday)
Budget: JPY1,000–2,000
Official website: http://saisabo.com/
4. Aloha Salads Harajuku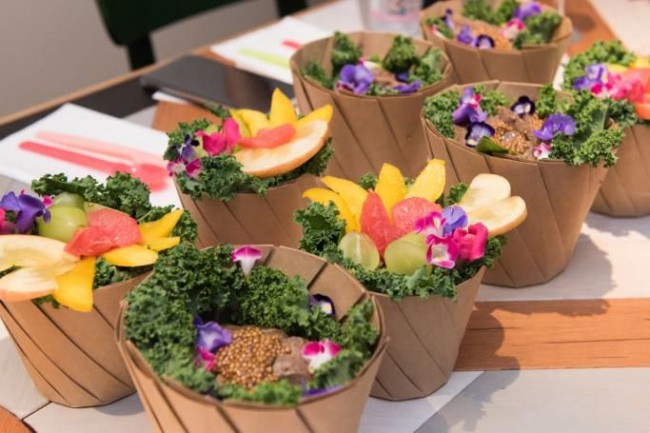 The idea of wanting the children to eat safe, fresh food made this salad restaurant, which was opened in Hawaiian beach town, Kailua, 2006. Their store was opened in Harajuku, Japan on December 2017.
ALOHA SALAD uses the organic vegetables harvested all over Japan, under the concept of "FRESH・LOCAL・HEALTHY". Those Japan grown seasonal vegetables are used in their original dishes.
They also have variety of healthy foods and drinks using gluten free pasta, organic wheat and barley.
Access: 5 mins walk from Harajuku Station (原宿駅)
Hours: 11:00–21:00
Close: New Year's Holidays (31st December-4th January)
Budget: JPY1,000–2,000
Official website: https://www.alohasalads.jp/store
5. LUKE'S Omotesando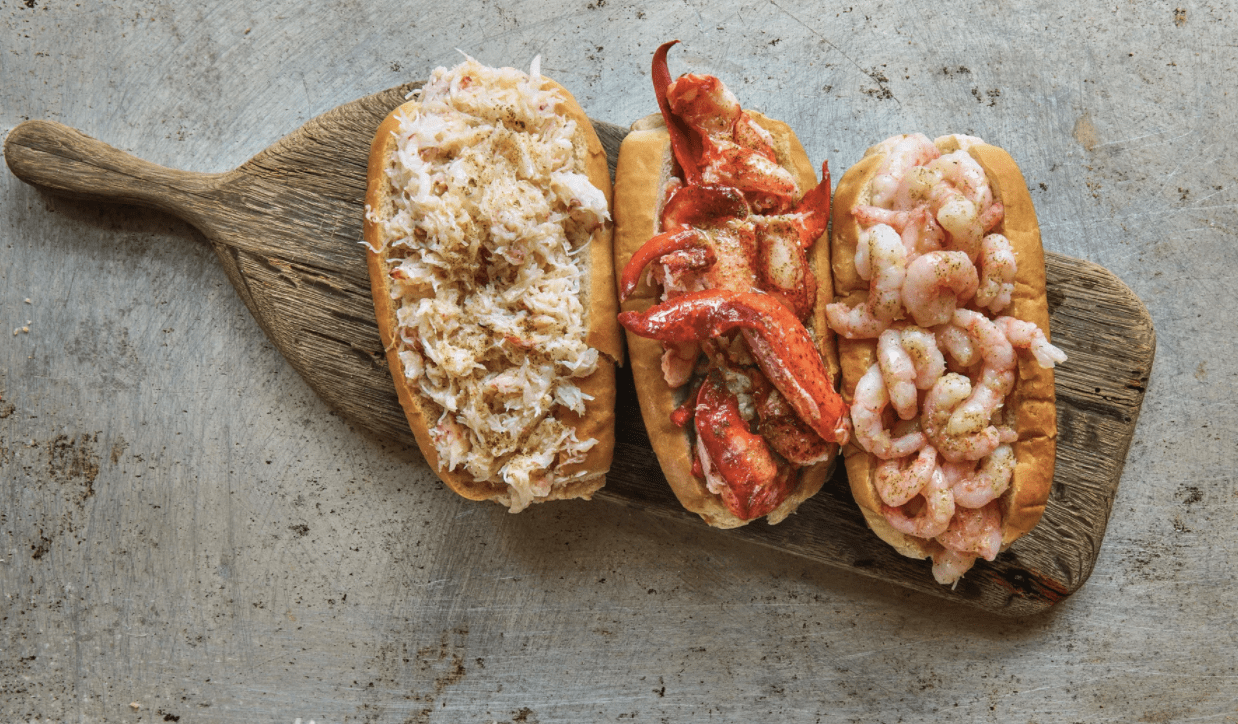 Lobster roll restaurant from Manhattan, New York (opened 2009) came to Omotesando in 2015.
The lobsters come from Maine, the well-known lobster production state in the US. Seasoned with lemon butter, garlic and many other spices. Flavored with some mayonnaise, then put the lobster in between a bread. This goes really well with some beer.
It feels as if you are in New York city when you see the LUKE'S in Harajuku where people eat standing in front of the shop in the most stylish street, "cat street" in Harajuku.
You probably need to line up to get the food if you don't hurry, but their great food makes it worthwhile.
Access: 6 mins walk from Harajuku Station (原宿駅)
Hours: 11:00–20:00
Budget: JPY1,000–2,000
Official website: http://lukeslobster.jp/
6. Garrett Popcorn Harajuku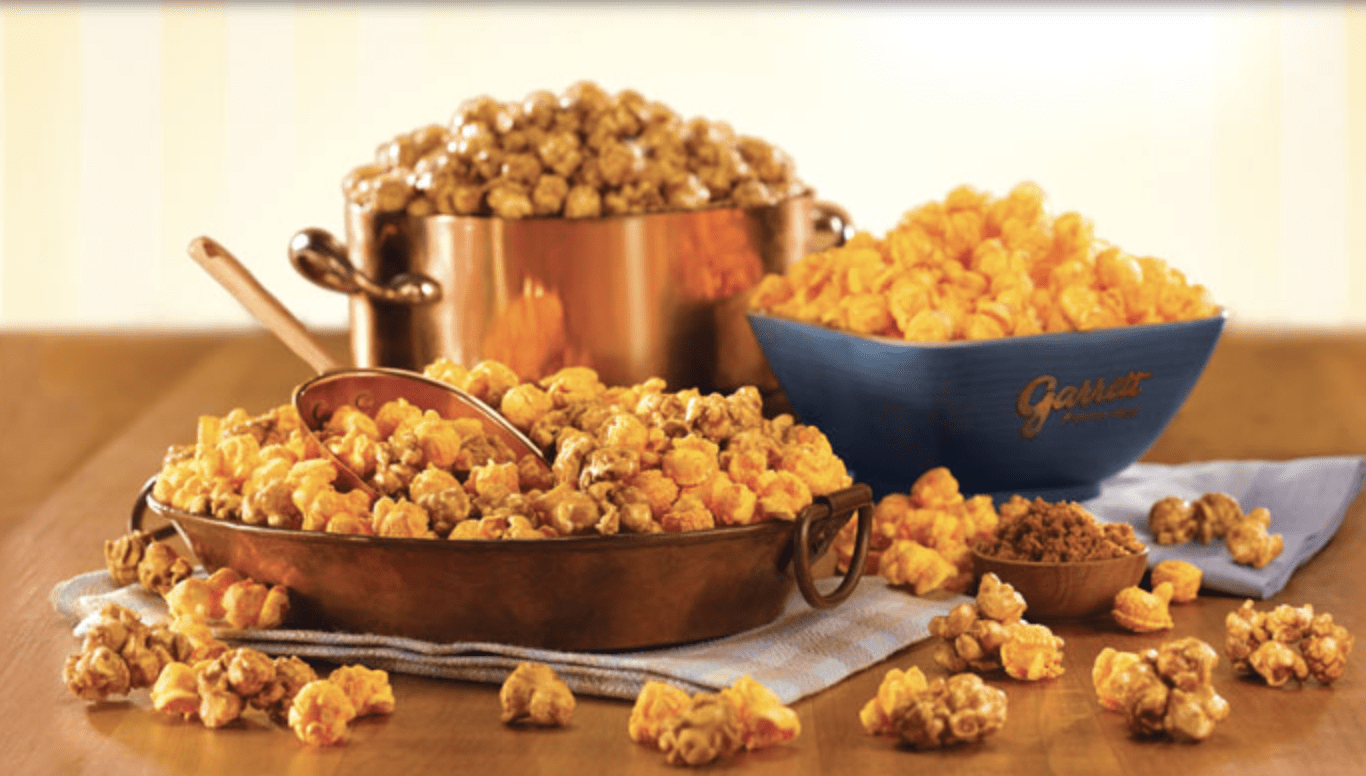 long-established, Chicago popcorn brand Garrett popcorn was opened in Harajuku, 2013.
Garrett popcorn signed a contract with corn farmers to serve the best quality air popped corn without any oil.
The most popular flavor out of 6 is Chicago mix. This product is a combination of two different popcorns: Cheese Corn and Caramel Crisp.
Cheese corn has the rich melted cheddar cheeses sauce on top and Caramel Crisp is simmered and gooey caramel coated crunchy popcorn.
give it a try!
Access: 1 min walk from Harajuku Station (原宿駅)
Hours: 10:00–21:00
Budget: JPY1,000–2,000
Official Website: https://jpgarrettpopcorn.com/about/taste
7. Taco Bell Shibuya Dogenzaka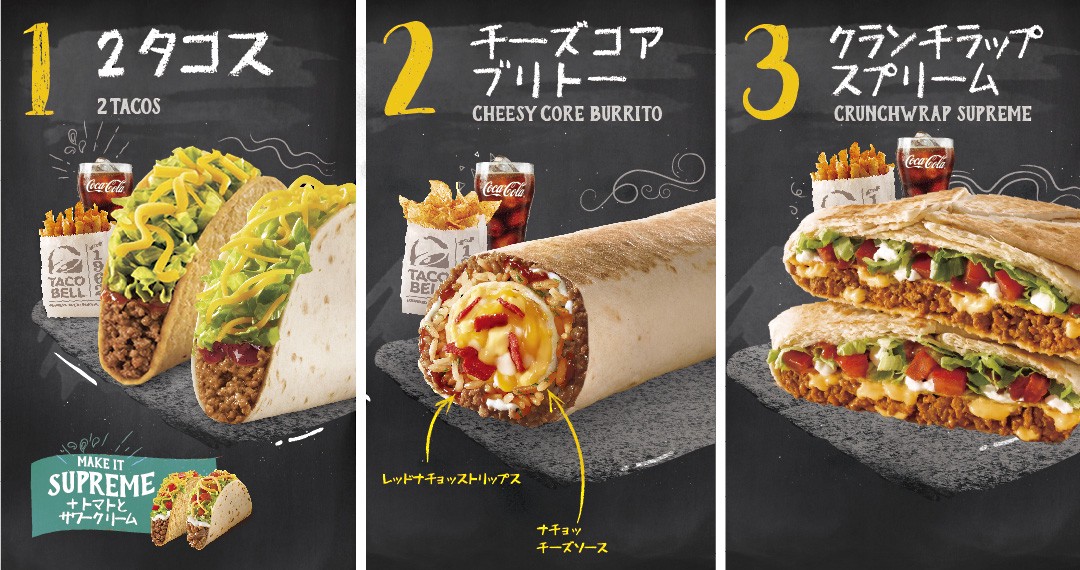 Mexican food "Taco Bell" had arrived in Shibuya, Tokyo 2015.
You can rearrange your Tacos, Burrito, Quesadilla, Crunch-wrap by choosing the meat inside or the spiciness. Side menus, such as fried potatoes with dipping, corn chips and salads are available too.
Drinks are all self-service and free to re-fill.
Party pack comes in handy when you are a party host or planning on having those with many people.
Access: 6 mins walk from Shibuya Station (渋谷駅)
Hours: 7:30–22:00(Weekday)/ 9:00–21:00(Weekend&Holiday)
Budget: JPY1,000–2,000
Official Website: http://tacobell.co.jp/home-3/
8. Coffee Supreme Tokyo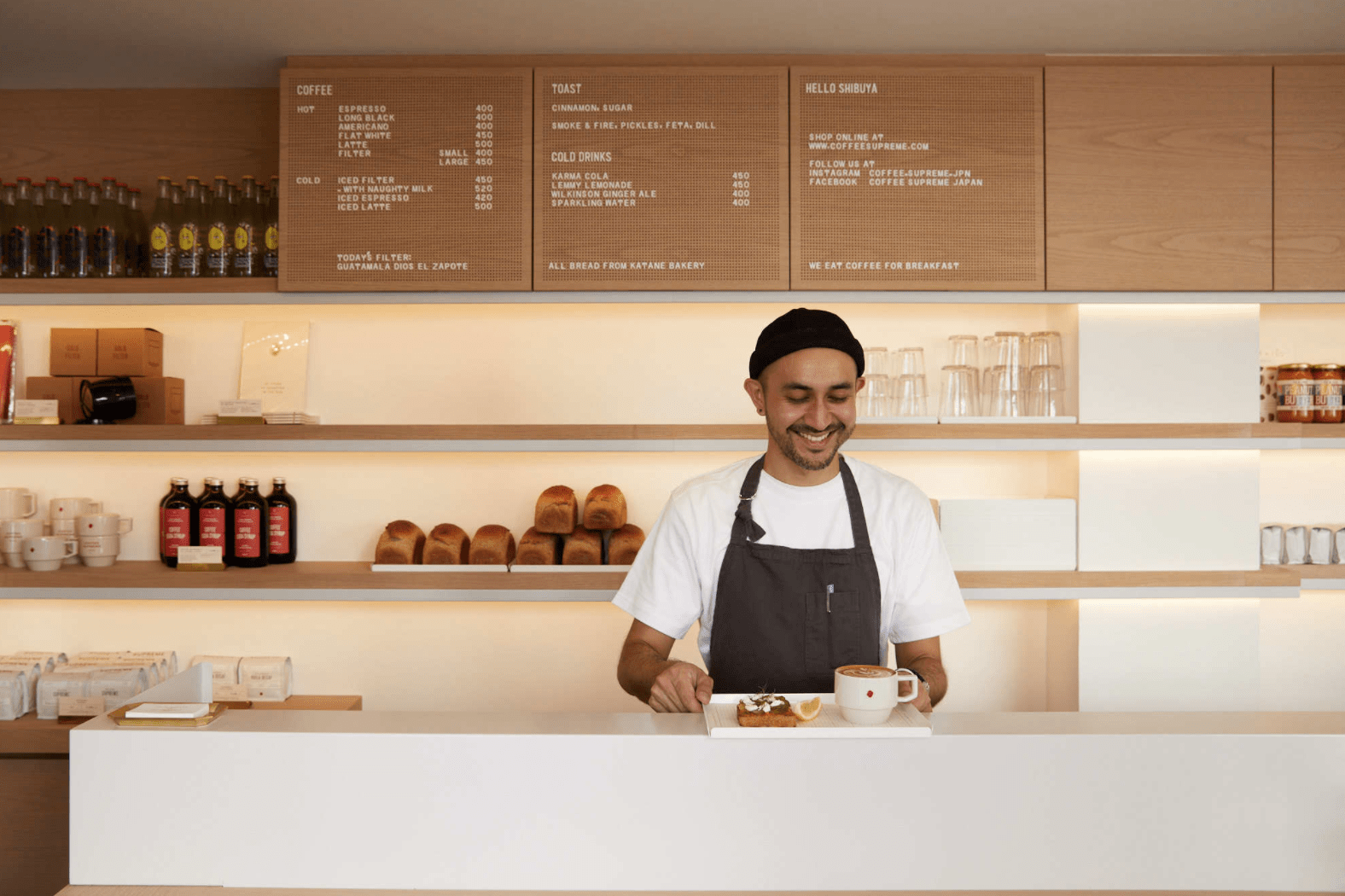 The coffee roster company from Wellington in New Zealand opened its first store on October 2017, in Oku-Shibuya area. Oku-Shibuya is where many stylish galleries and cafes are gathered.
They serve coffee and toasted bread. Coffee beans are roasted and delivered directly from Melbourne, Australia. "Flat White", which is steamed milk poured in a cup of espresso, is recommended. It is popular on the south- hemisphere.
Coffee beans, mug cups and their original goods are sold, as well as the drinks and foods.
Oku-Shibuya is very different from Shibuya station area because of its atmosphere. Oku-Shibuya is more relaxed, and it goes with the exterior of the café. It is a really good place to get a cup of nice coffee.
Access: 7 mins walk from Yoyogi-koen (Yoyogi Park) Station (代々木公園駅)
Hours: 8:00–23:00
Budget: JPY1,000
Official Website: https://www.coffeesupreme.com/tokyo
9. Shake Shack Gaien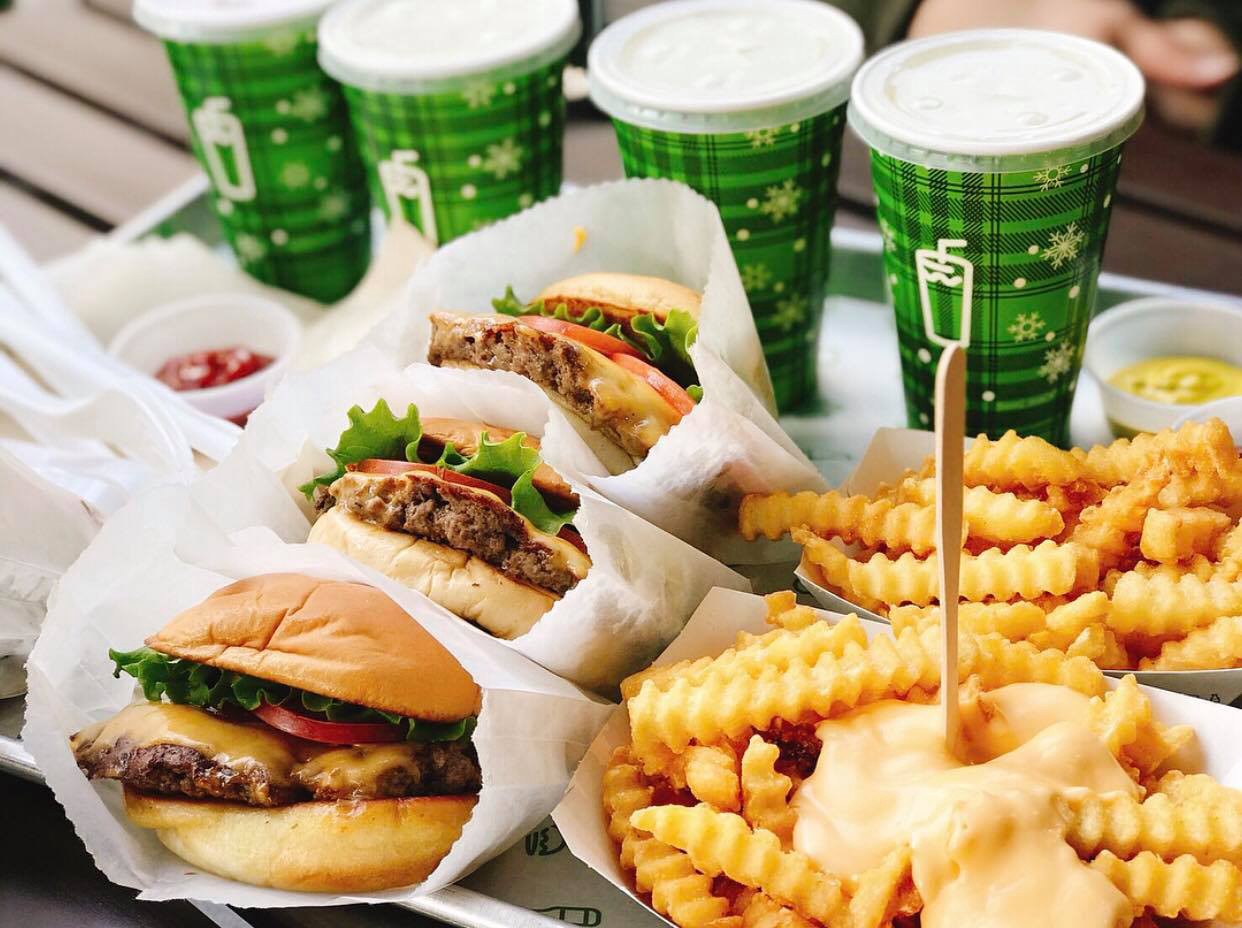 High quality New York burger shop came to open their store in Aoyama area 2015. The shop was built in the beautiful line of gingko trees which are over 100 years old. It was inspired by their very first shop in Madison Square Park, NY.
Hot dogs, and frozen custard (goes well with the hot dogs), milk shake, beer, wine are served as well as the high quality burgers.
How about enjoying the most popular burger in New York in the middle rich nature of the city of Tokyo?
Access: 7 mins walk from Yoyogi-koen (Yoyogi Park) Station (代々木公園駅)
Hours: 11:00–22:00/11:00–19:00(29th-31st December)/11:00–20:00(2nd-3rd January)
Close: 1st January
Budget: JPY1,000–2,000
Website: http://www.shakeshack.jp/
10. bubó BARCELONA Omotesando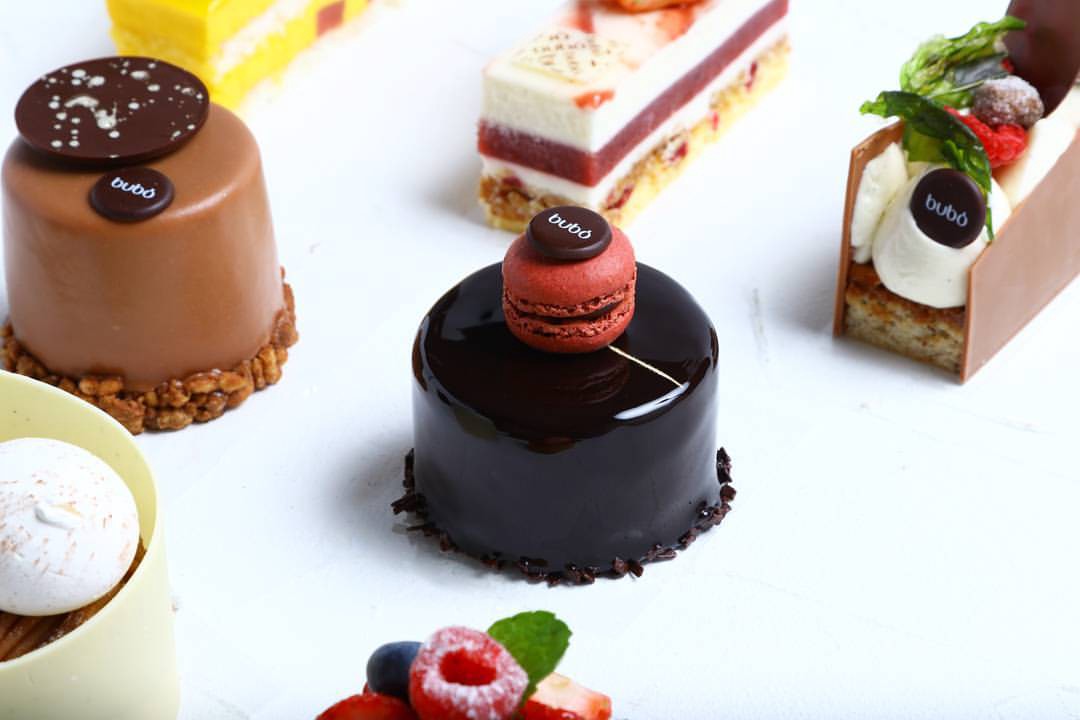 Spanish luxury patisserie "bubó BARCELONA" was opened on February 2017.
They achieved "Best Chocolate Cake" at The well-known pastry competition called "The World Pastry Cup (Coupe du Monde de la Pâtisserie)" with their most featured cake, Xabina. They also have Japan limited sweets "Sahara" as well as the other popular sweets in Spain.
The 1st floor is a boutique and the 2nd floor is a café space. Check out the modern interior design.
Access: 4 mins walk from Omotesando Station (表参道駅)
Hours: 11:00–20:00
Budget: JPY1,000–2,000
Official website: http://www.bubojapan.com/