Meiji Shrine: Most Popular Landmark in Harajuku
What to do at Meiji Jingu Shrine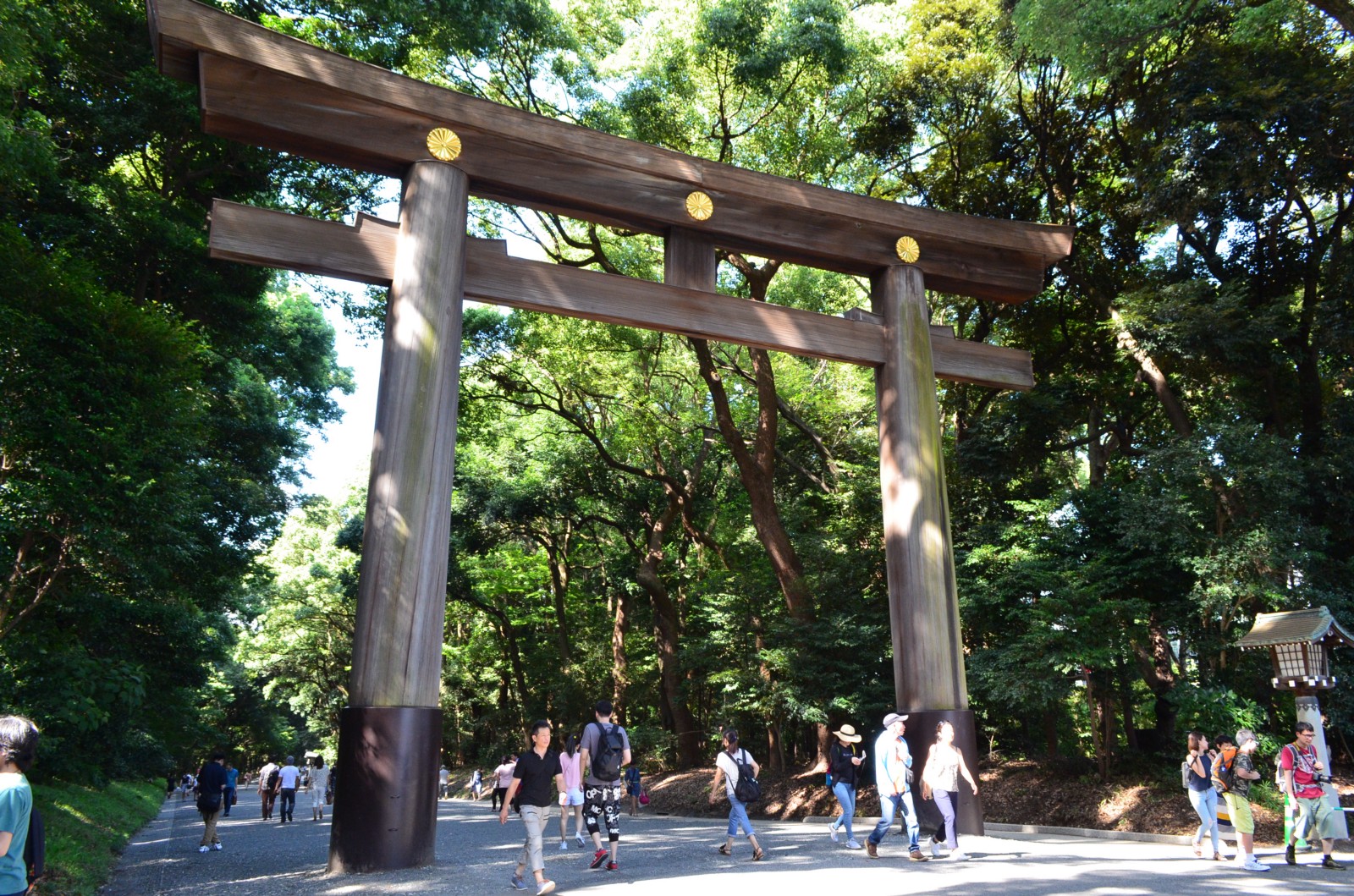 There are numerous tourist attractions in Harajuku, and Meiji Shrine is one of the best places to visit. Here is the guide to things to see at Meiji Shrine and how to get there.
Speaking of one of the Japan's religious symbols, there are numerous historical shrines in Tokyo. Meiji Jingu (明治神宮), which is also known Meiji Jingu, is one of the most popular and largest Shinto shrines in Tokyo. During a few days of New Year's Holidays, millions of people visit Meiji Shrine worship. The powerful shrine, an oasis in the busy towns like Harajuku and Shibuya, is located close to Harajuku Station.
*Please note that this article contains affiliate links.
History
Meiji Shrine, constructed in 1920, is dedicated to the Meiji Emperor and the Shoken Empress. The Meiji Emperor had encouraged the country to modernize and westernize itself since he ascended the throne in 1869. She was known as the empress who had been committed to social welfare and education of women through the Meiji Period. People have commemorated their virtues, have venerated them. Funds were contributed by those people for rebuilding it in 1958 after it was burn down by the WWII air raids once. Furthermore, thank to those people from both Japan and overseas, 100 thousands of trees were planted. That's why you can find rich nature in the site of Meiji Shrine now.
Things to See
Torii gates
There are some gigantic wooden shrine torii gates at the entrances of the site and in front of the shrine's main hall.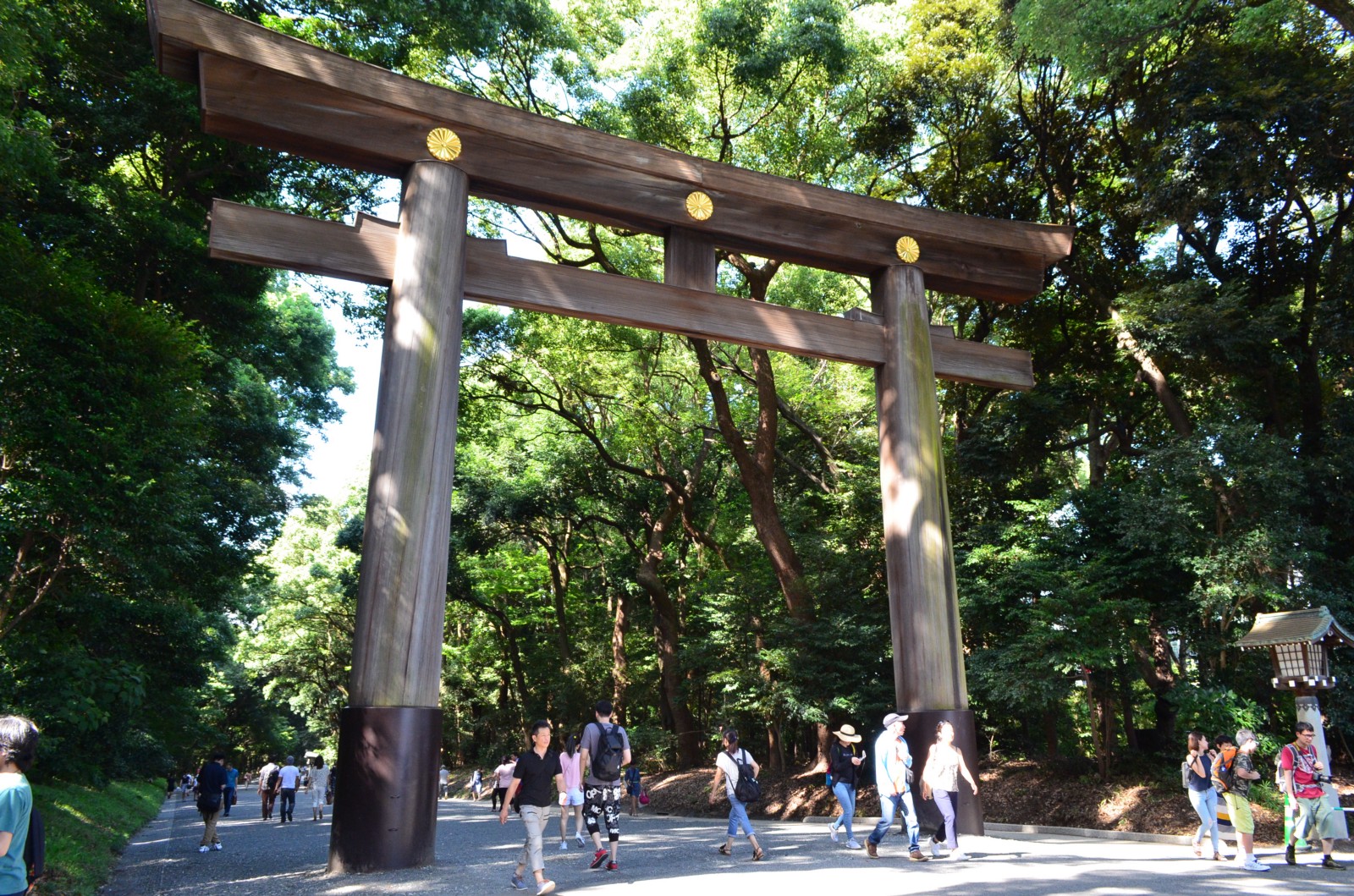 Approaches
Meiji Jingu is accessible from three train stations, and there are three different closest entrances to each station, which means three approaches from each entrance to the main hall. You can enjoy walking in rich nature and seeing unique things including a bunch of Japanese Sake barrels and wine barrels.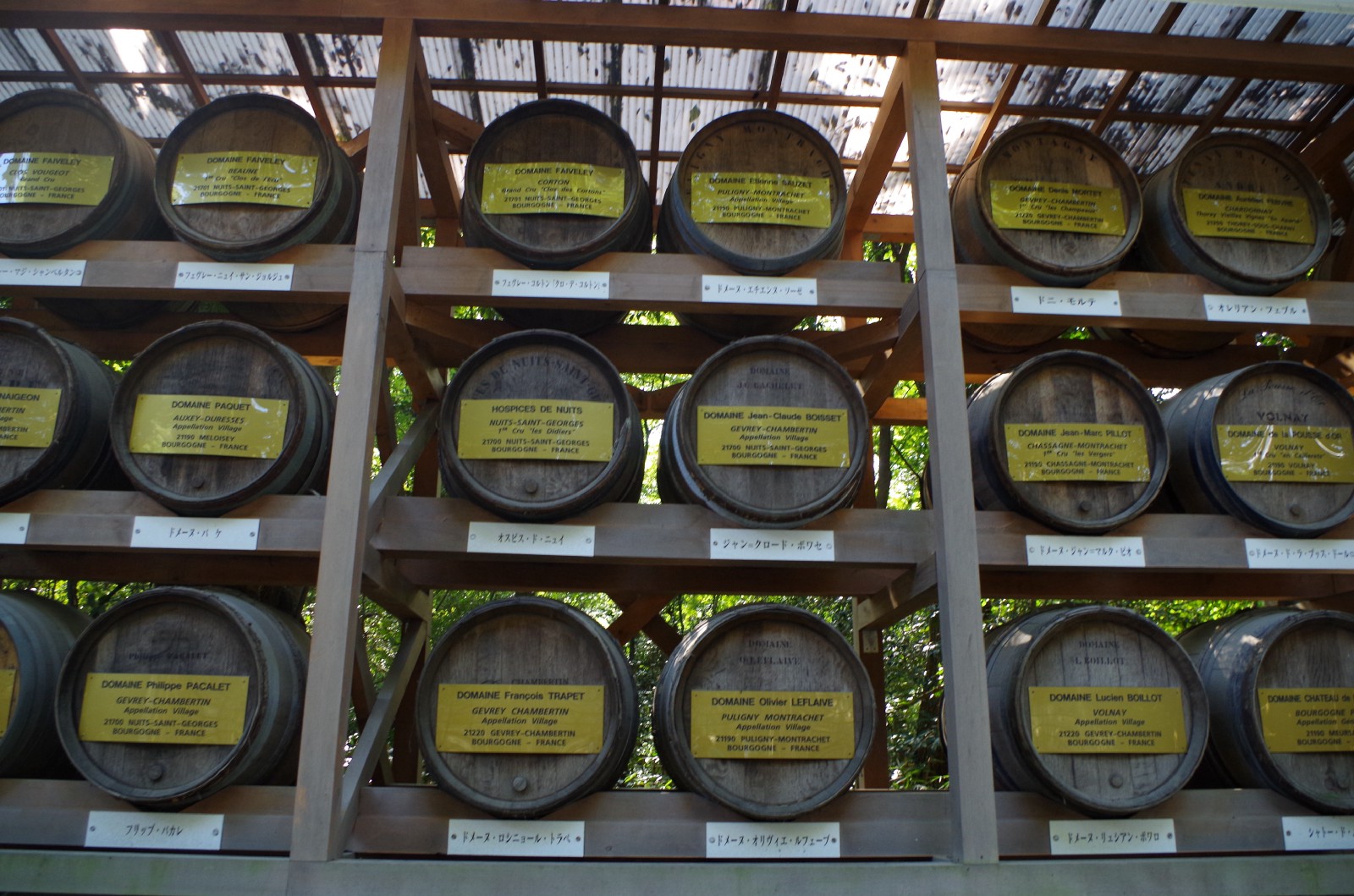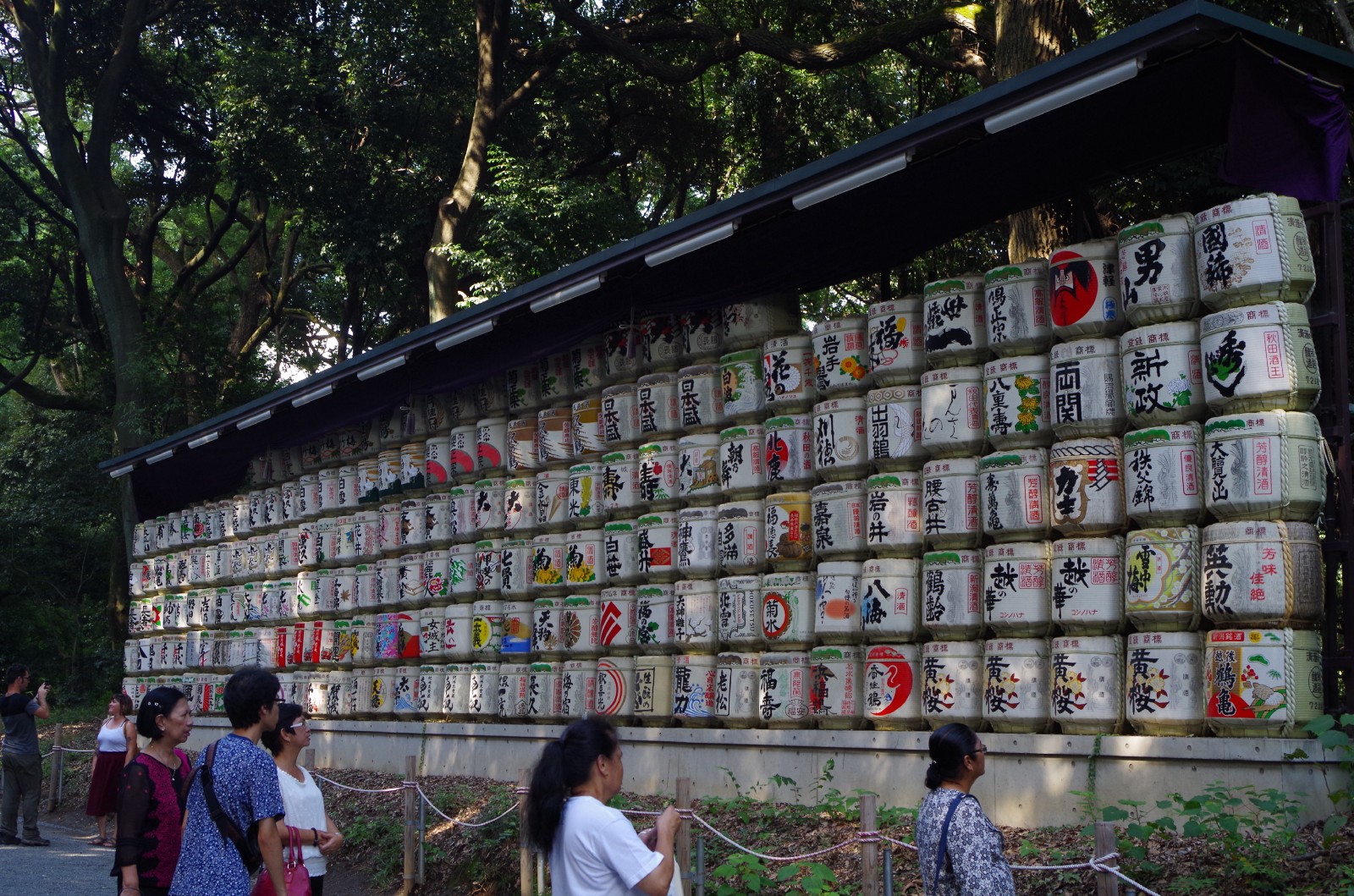 Main Hall
Worshipping like Japanese is what you should do at Meiji Shrine. Check out how to worship at a Shinto shrine in Japan in this article.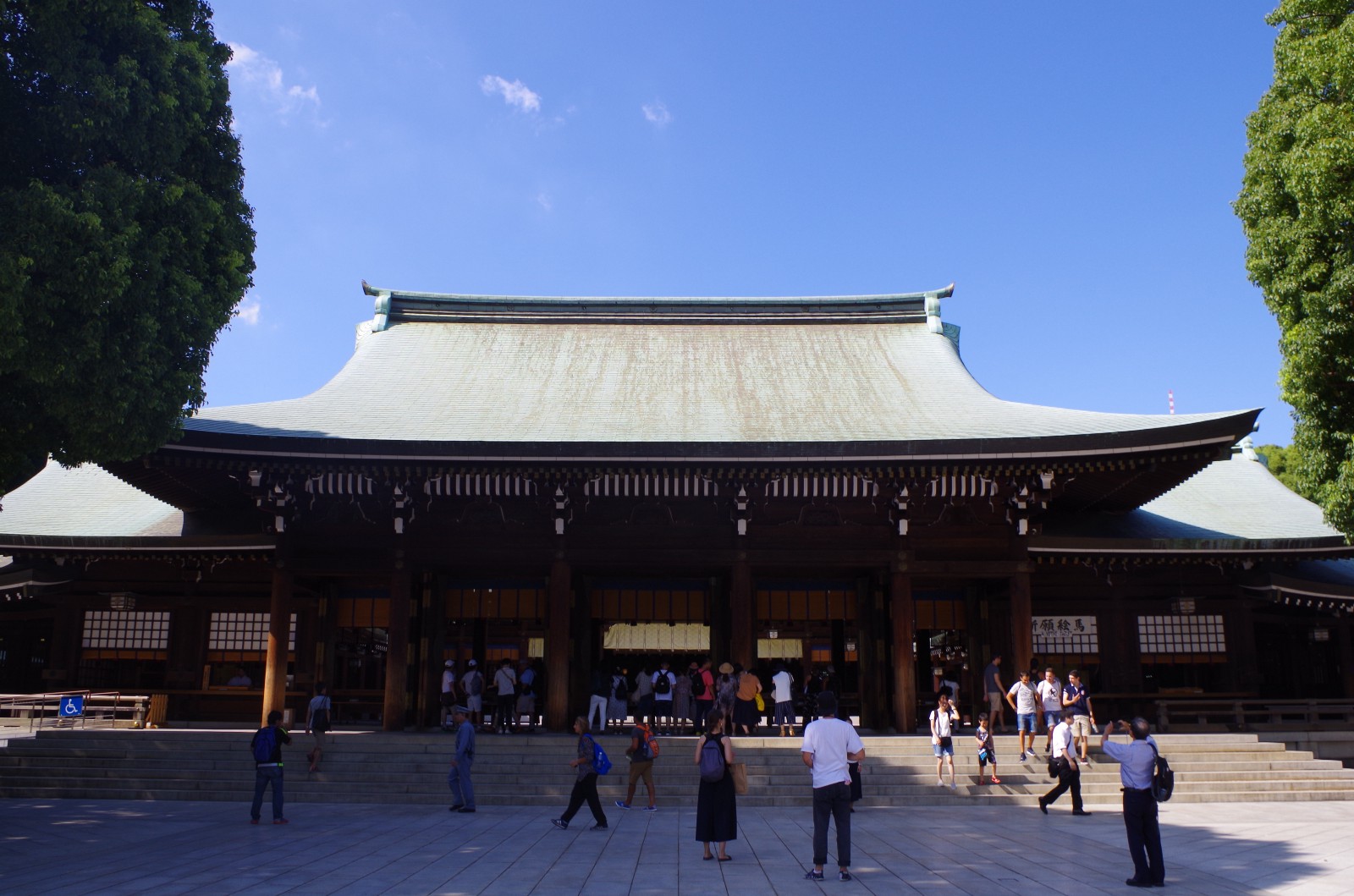 It is also recommended to purchase Ema (a wooden votive tablet) which people write their wishes on it and hang it. It is believed that the wishes on the tablet will come true.
Restaurant and Shop
For more attractions apart from historical treasures, Meiji Jingu offers Forest Terrace which consists of various facilities such as a restaurant Yoyogi and a souvenir shop Mori. Take a break at the restaurant or enjoy shopping Japanese traditional souvenirs.
Meiji Jingu Museum
There were two museums Treasure Museum Main Building and Treasure Museum Annex in the site, which closed in 2018. In the late October, 2019, a new museum opened as Meiji Jingu Museum with personal belongings and other things related to the Meiji Emperor and the Shoken Empress on display.
How to Get to Meiji Shrine
You can access Meiji Shrine from three stations: 11 mins walk from Harajuku Station (原宿駅), 15 mins walk from Yoyogi Station (代々木駅), 11 mins walk from Sangubashi Station (参宮橋駅). It is recommended for first timers to get from Harajuku Station of JR Yamanote Line since the green line is very useful which stop at popular tourist stations besides Harajuku such as Tokyo, Shibuya, Shinjuku, Akihabara, Ueno, etc.
Wanna go directly to Meiji Shrine from the airport or hotel?
Airport Taxi is one of the best services for transfer to and from Narita and Haneda Airport.
Now JWM readers have a 1,000JPY discount if they book with Airport Taxi!!
Coupon Code: JWM2023

Business hours
Meiji Jingu is open from sunup to sundown, and here are the exact time by season.
6:40–16:20 (January)/6:20–16:50 (February)/5:40–17:20 (March)/5:10–17:50 (April)/5:00–18:10 (May)/5:00–18:30 (June)/5:00–18:20 (July)/5:00–18:00 (August)/5:20–17:20 (September)/5:40–16:40 (October)/6:10–16:10 (November)/6:40–16:00 (December)
Omotensando
The long shopping street Omotesando Street, which was made as the outer approach to Meiji Shrine in 1919, is also one of the best places to visit near the shrine. Cool clothing stores and trendy food stores are lined up along the street.
Explore the historical site and the deep Kawaii culture of Harajuku in one day! Join a popular local guide tour "Harajuku Fashion & Pop-culture Tour" by Magical Trip! See the top highlights of Harajuku in a half-day and have the best Kawaii experience 🙂 Check the link below for more details and book the tour with a discount!
For more info about Harajuku and Shibuya, check out these articles below, too!
▽Related Articles▽
▼Editor's Picks▼
---