10 Best Things to Do in Sugamo
Sugamo Travel Guide: What to Do in Sugamo, Tokyo Now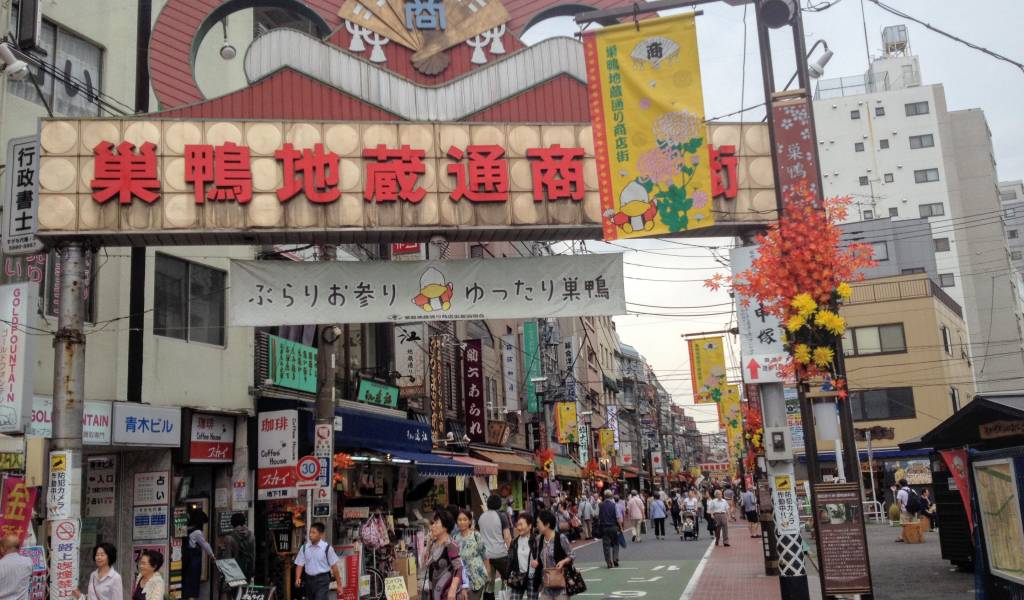 Sugamo, may not be as famous and well-known to us expats as its glamorous neighbor, Korakuen and Ikebukuro, but I can assure you, that this district has so much to offer. It basically has a bit of everything: shopping street, thriving drink and grub scene, exciting culture and history, and an abundance of Japanese hospitality!
Since planning the travel itinerary is such a dreadful task, here at Japan Web Magazine we've compiled our list of the 10 best things to do in Sugamo for you. We made sure to add a little something for everyone, so whether you're a seasoned traveler or just looking for places to hang around for a weekend, you're sure to find something on this list that you love!
---
Sugamo Overview
Sugamo (巣鴨) is packed with shops that specialized in selling products for elderly residents. This is why it got its nickname of "grannies' Harajuku", while all the cool kids are enjoying their fashion moments in Harajuku, senior citizens are also creating great memories here. From shopping trolleys to walking sticks, you name it, they've got it, on top of that, with a more relaxed and nostalgic atmosphere, it holds a special place among the seniors' citizens' hearts.
When it comes to food, I don't even know where to begin. From traditional sweet mochi rice cake to pickled food stands, you're going to want to come here with an empty stomach. As for the festival enthusiasts, every month on the 4th, 14th, and 24th, the famous Jizo-Dori will be stuffed with stalls and travelers, who came hoping to have a taste of an authentic Japanese festival. Sugamo also has a rich history as it used to be on the ancient Nakasendo Road (a whopping 534 km long walkway that connects Kyoto to Tokyo). Plus the one and only Rikugien Gardens (六義園) and several monuments sit right around the area.
1. Sugamo Jizo Dori Shopping Street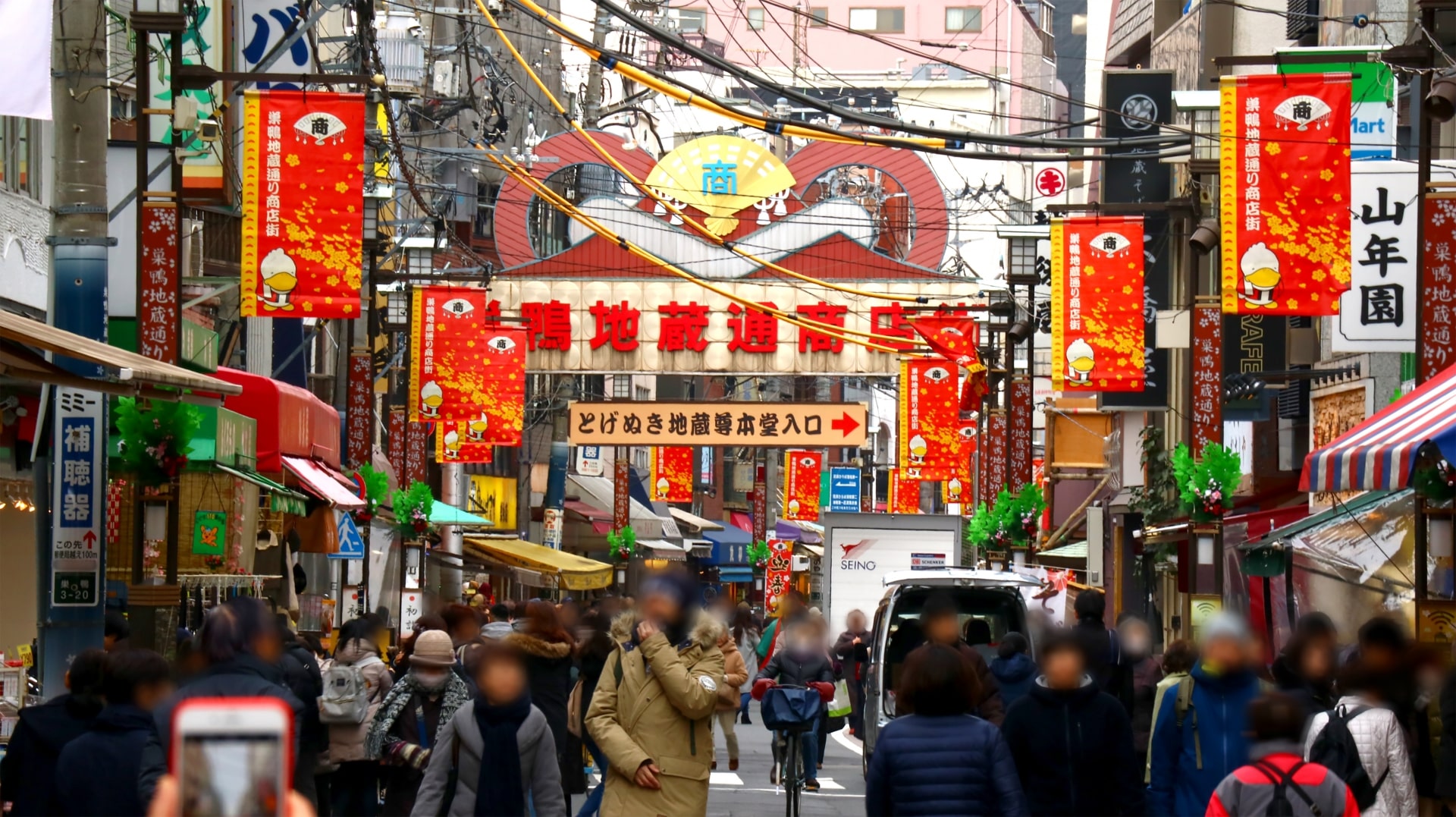 Jizo-Dori (巣鴨地蔵通り商店街), or Jizo boulevard is a bustling shopping area that is only located a few minutes away from the JR Sugamo Station, from quaint old-style Japanese tableware to hand-made artisan goods, I'm confident anyone can score a few terrific items in one of the 200 more stores to take home from your visit to Tokyo.
As we've mentioned earlier, Sugamo owns the nickname of "Harajuku for grandmas", with no doubt you can expect the layout and design of this shopping area to be senior-friendly. The whole 800 meters of the walking pavement is completely flat, with versatile open spaces, and barrier-free ads, and most shops have ramps to facilitate access with wheelchairs and walking sticks, whole safety-focused attention to detail is only to create a safe shopping environment for the elderly people.
Here, I recommend you try out the Miso Dango (Miso-flavored Japanese rice ball) at the Happiness Dango, which is right next to one of the landmarks of the area, Arai Kannon (洗い観音), or the goddess of mercy washing, one can use a towel to rub any area of the statue, which people believe could not only bring you good luck but can also heal the part you wish to get better health. At the entrance of Jizo Dori street, you will be greeted with a big fluffy ball that is actually the buttock of Sugamo's mascot, Sugamon. The legend has it, that if you touch this fuzzy ball, you'll be married soon and won't need a walking stick when you get old, how fascinating.
2. Togenukijizo Kogan Temple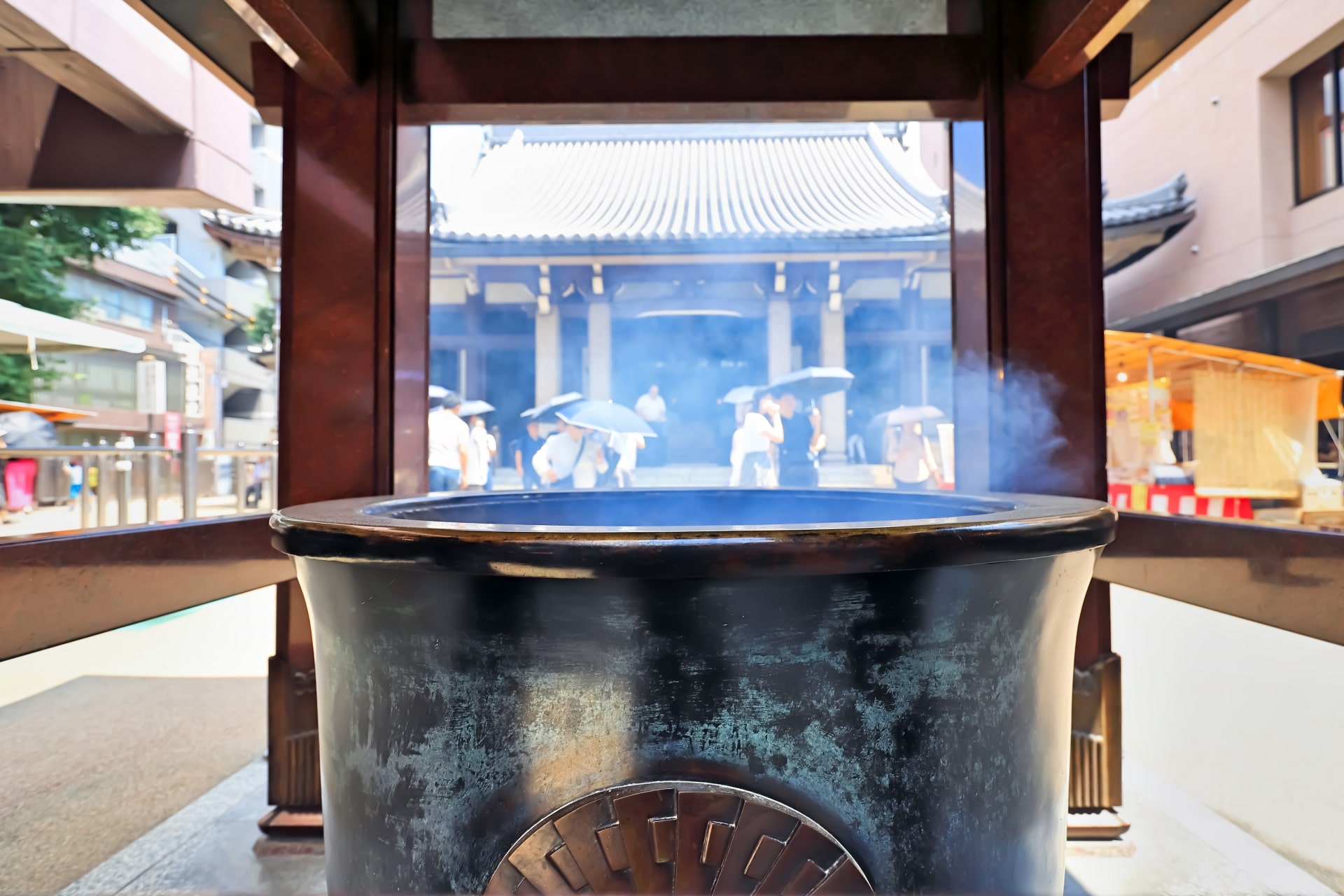 Other than endless eating enjoyment, Sugamo is also famous for the variety of beautiful places of worship renowned for their historical and architectural splendor.
Take Togenukijizo Kogan Temple (とげぬき地蔵 高岩寺) for an example, this ancient architecture belongs to the Soto Zen school of Buddhism (曹洞宗). It is so old, that can be traced back to 1590, and got relocated three times to its current location. The Kogan Temple is a sacred place for Buddism, yes, but trust me on this, regardless of your religious beliefs, the energy here is undeniable. Pay a visit here, it may bring you much calm, peace, and pure gratitude to last till the last day of your life.
3. Shinshoji Temple
The time-honored Shinshoji Temple (真性寺) is the main reason why Jizo-Dori got its name from. Built in 1714, it's been told that the Jizo Buddha Statue that people worship here was one of the greatest Jizo of Edo. And the reason it has been placed at its current location is only that travelers who used to travel from here to Kyoto were praying for a calm and safe journey.
Don't be surprised if you see flea markets or food stalls, or people sitting on the round bench in the garden chatting or showing off their prizes that they got from the shopping street. It's a place of juxtaposition where the sacred and the not-so-sacred, the ancient and the modern coexist in a near-perfect duality, and a place you should never miss.
4. Toyo Bunko Museum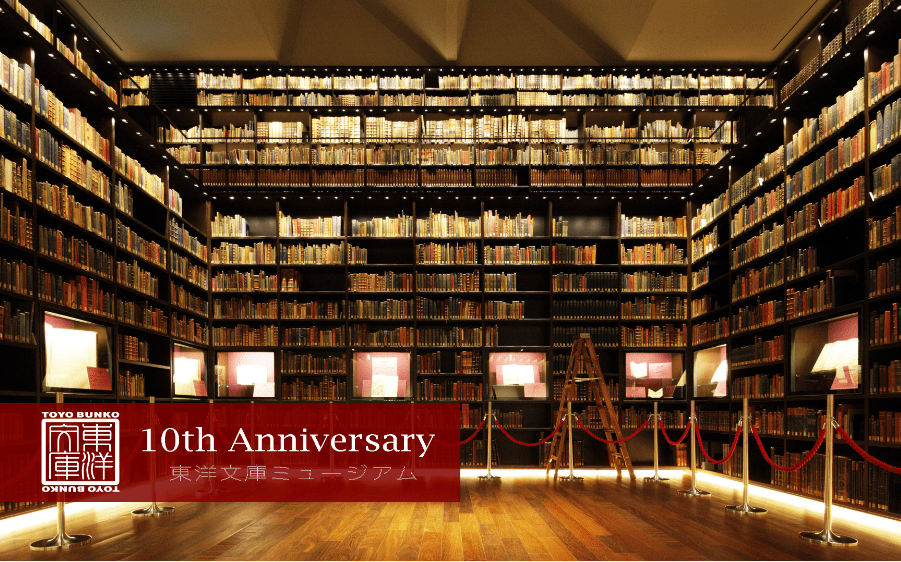 The Toyo Bunko Museum (東洋文庫ミュージアム), with its holding of more than one million books, bookshelves that stretch all the way to the ceiling, and numerous exhibitions that were held here is itself iconic.
Inside of the museum has been divided into four main areas. Morrison Library, an exhibition space, a green garden, and finally, the Marco Polo museum gift shop.
It was originally built in 1924 by Mr.Iwasaki of the Mitsubishi group and served as a library for oriental studies. Even until this very day, the Toyo Bunko Museum remains dedicated to community outreach and maintains specialty services for holding cultural events and exhibitions. For the breadth of its collections, sheer beauty, and general atmosphere, The Toyo Bunko Museum is very nearly unrivaled, and its easy recognition has made it a local landmark equal to those historic travel spots like Shinshoji Temple and Rikugien Gardens
5. Sugamo Sarutahiko Koshindo Shrine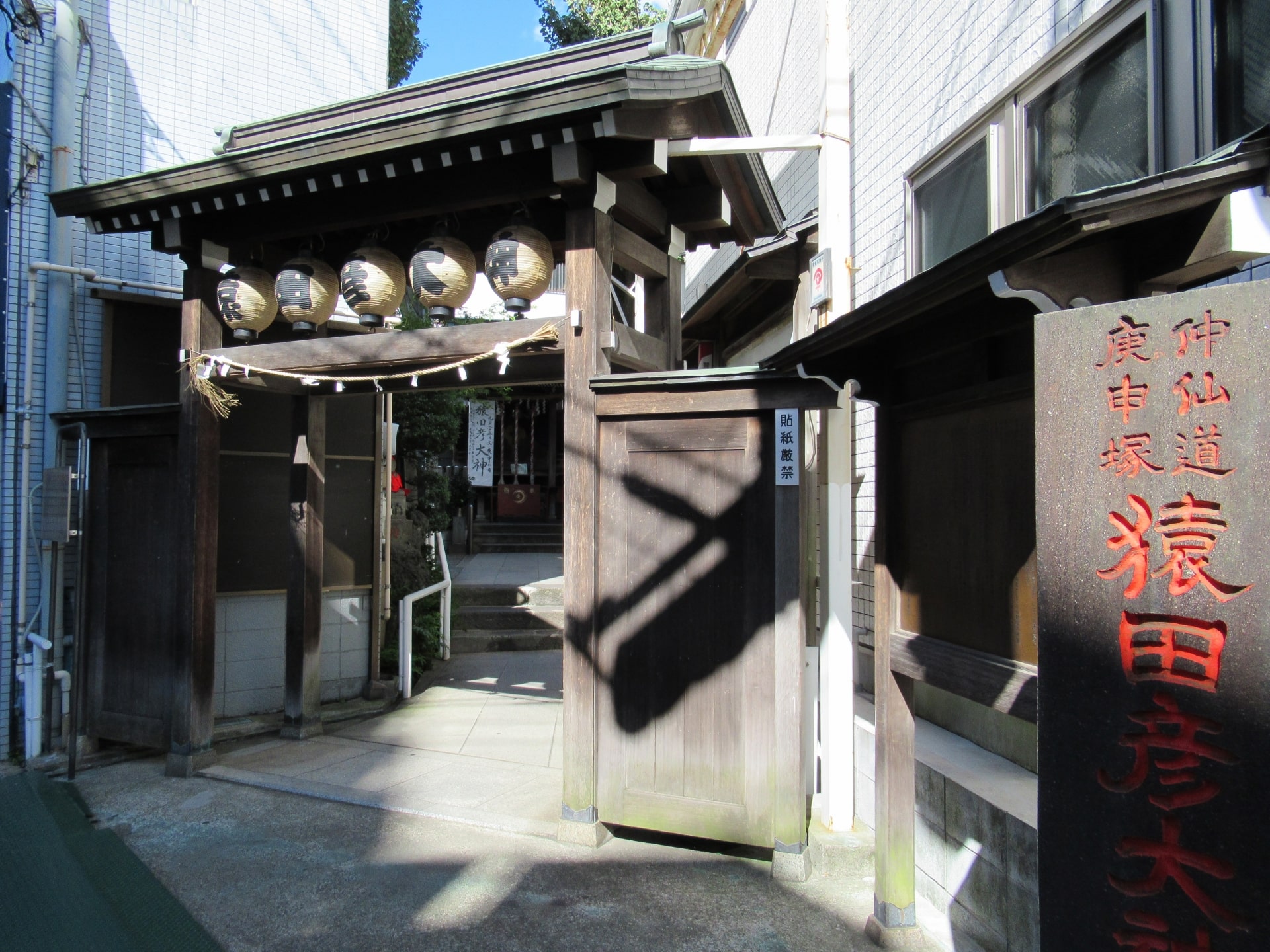 Sugamo Sarutahiko Koshindo Shrine (巣鴨猿田彦大神庚申堂). Sugamo Koshinzuka thrived as a mid-stop along the Nakasendo Highway, and here used to have a tea house that was made with wood racks that serve as a resting place for people going through.
This temple and the surrounding scenery have been depicted in many famous Ukiyo-e works.
Today, the statue of Sarutahiko Ojin is enshrined inside its main hall. Sarutahiko is a deity that appears in Japanese mythology and was seen as the guardian of travelers.
6. Rikugien Gardens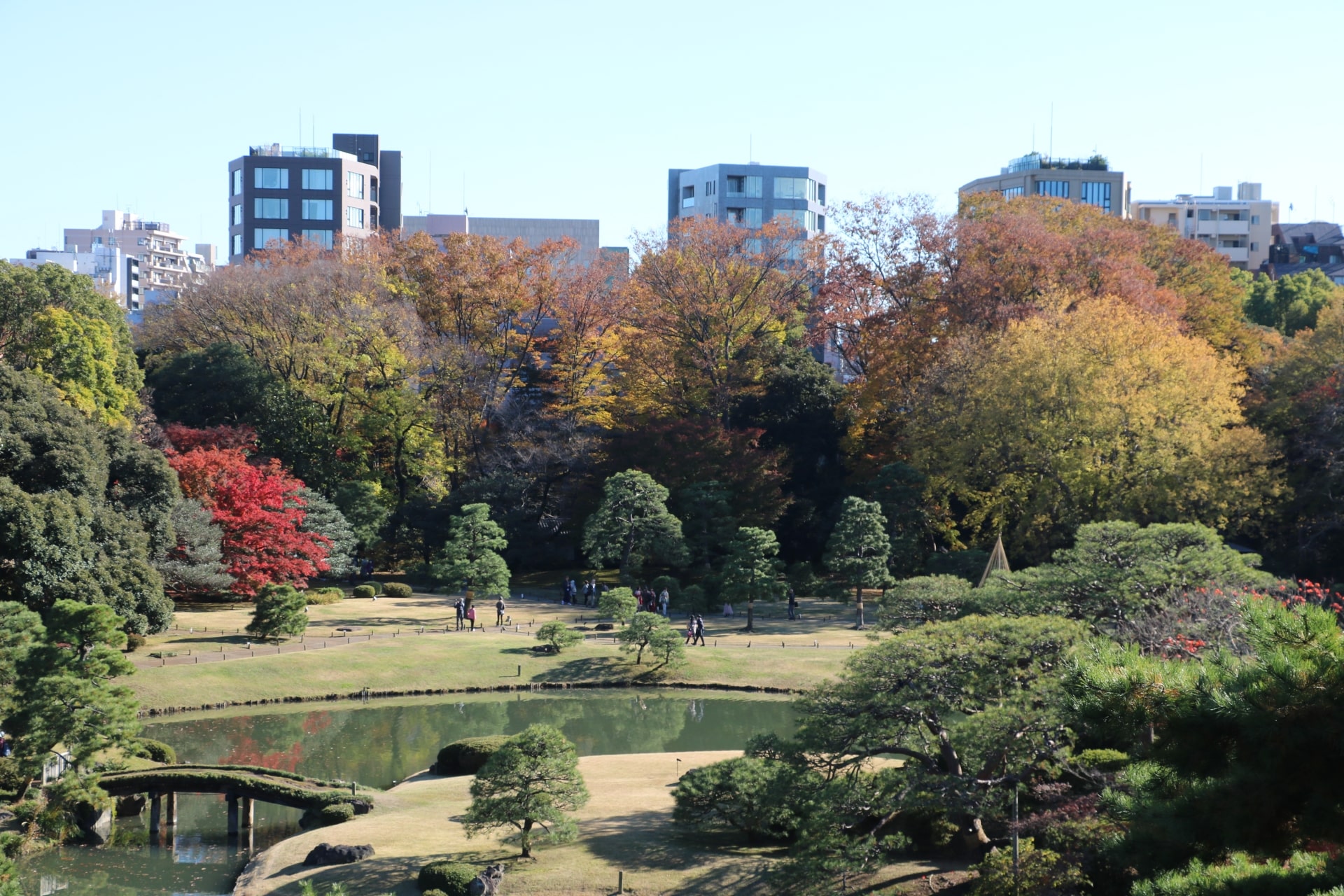 Rikygien Gardens (六義園) is regarded as one of Tokyo's iconic Japanese-style botanical masterpieces. This garden was constructed 300 years ago, by the fifth shogun (general) of the Yoshiyasu clan. Inside the garden, one can find trickling streams, walkways that drape over minute hills and stone bridges, a central pond surrounded by forested areas, weeping sakura, and a network of trails that connects the whole park together, finding a picturesque spot to unwind is anything but an arduous task.
The minute you step into this Zen-like environment, you can instantly breathe the air of calm and peace. Tokyo's urban grid disappears among the winding paths and dense foliage of this garden. Even seasoned city dwellers can get turned around. If you have never ventured northern part of Tokyo, this city might seem entirely flat, but trust me, a visit here will definitely turn you around. So whether you're strolling or in a wheelchair, mentally prepare yourself for some winded inclines.
Rikugien Garden is the unicorn of not just Sugamo but in whole Tokyo; You can pass an entire day here with as little as 300 yen ($2 USD)
7. Former Furukawa Garden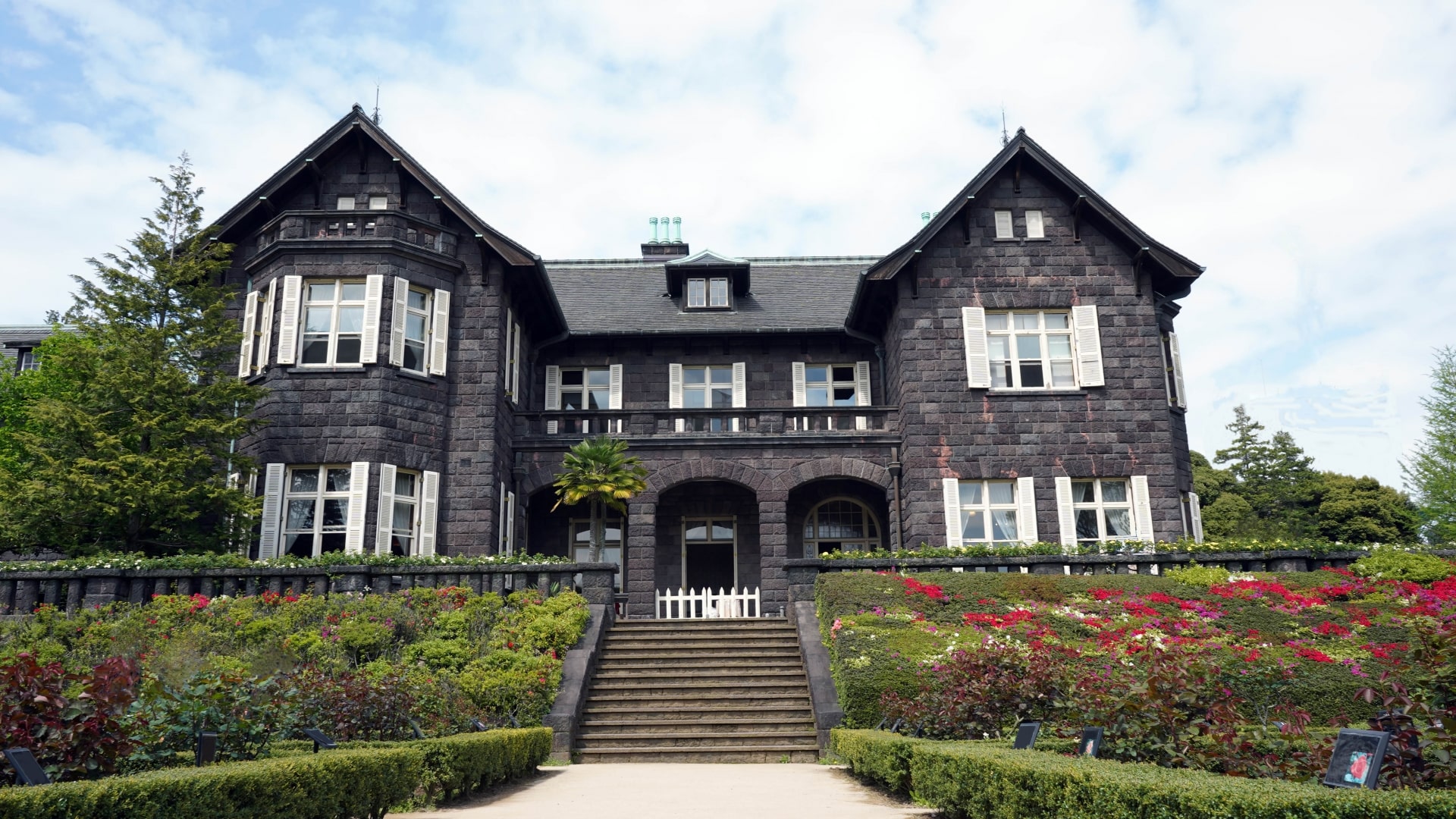 Former Furukawa Garden (旧古河庭園). Whether or not you have the proverbial green thumb, you can't ever say no to a beautiful garden that promises to bring you the ultimate chilling experience. This spectacular site has a long history, dating back to the 1900s.
The mansion itself was built in the same year, but the formal and terraced gardens were added later by the famed English architect Josiah Condor. This 7 acres of botanical garden includes a Japanese garden, a flower maze, a rose garden, a lake that was surrounded by endless maple trees, and so much more.
The charm of the pastoral fantasy is that it doesn't really need to be enacted to be enjoyed. Mere proximity to green spaces, thriving plants, and relatively clean air is enough for almost everyone. The Furukawa garden is regarded as a valuable and signature style of architecture of the Japanese Taisho Era (1912-1926). In 1982, the Furukawa Garden was designated as one of the most recommended travel spots for tourists visiting Tokyo.
8. Asukayama Park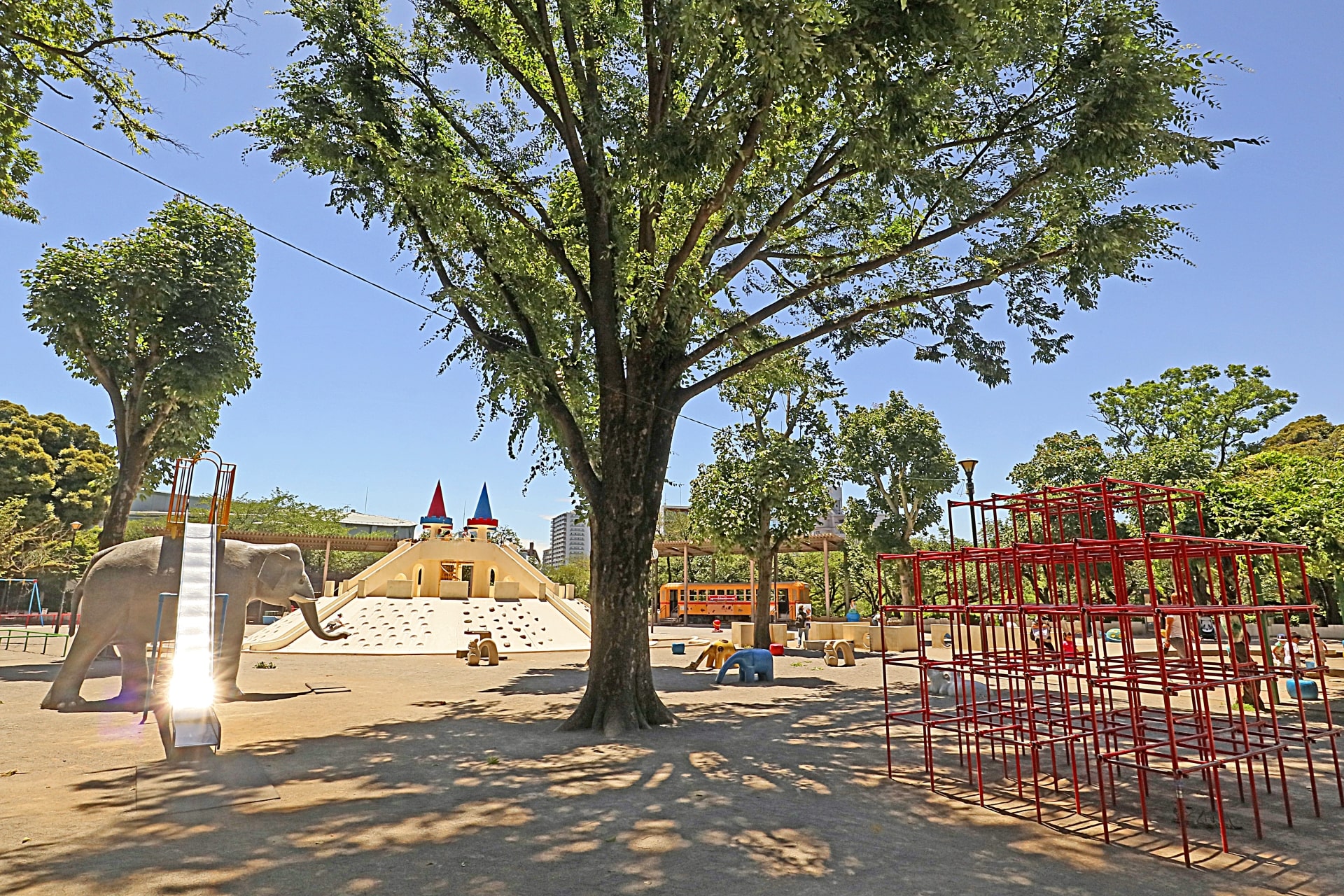 Asukayama Park (飛鳥山公園). A city as bustling and busy as Tokyo can be overwhelming – so escaping to one of the surprising amounts of green spaces is always a blessing. Yes, unquestionably Meiji Shrine is the most famous – 170 acres of greenery that carves a verdant hole in the grid of avenues and streets that make up Harajuku. Elsewhere in the city, a children's playground, cherry trees, and rustic stone decor square that make up this Park are filled with people and local musicians who will be practicing and playing their favorite musical piece seven days a week, while flower watching (Hanami) makes it a Spring must-do.
According to the history book, it was the 8th general, Yoshimune of the Tokugawa clan, who turned this place into a breathtaking spot for cherry blossoms. Asukayama was designated as Japan's first park along with Ueno, Shiba, Asakusa, and Fukagawa by a proclamation of the Grand Council of State in 1873, and still remains to be a popular place for Tokyoites even until this day.
9. Oji Shrine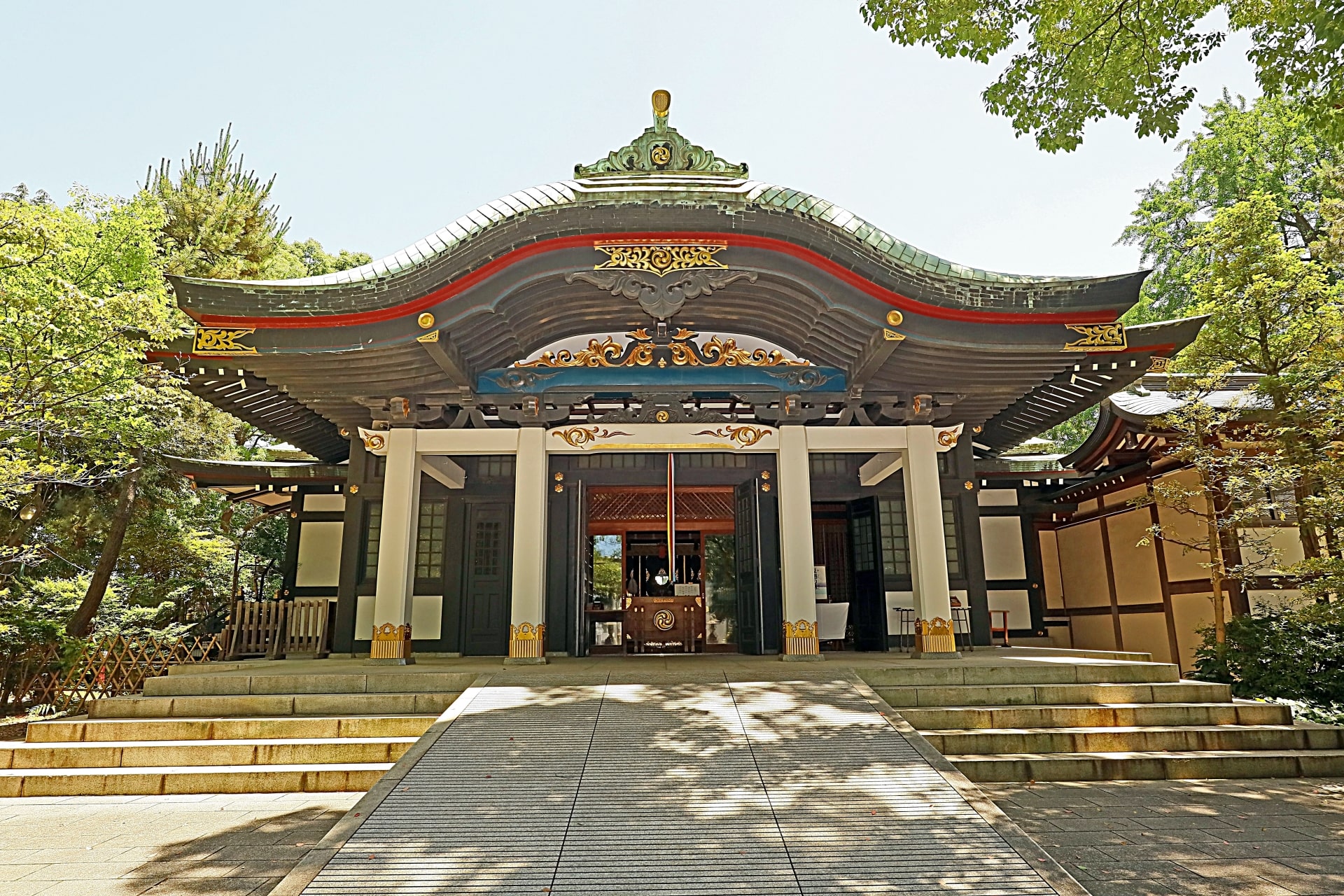 Located in Tokyo's Kita wards, the Oji Shrine (王子神社) is one of the oldest and most visited religious places for Shinto practice in Tokyo. It is a blend of the ancient hill-and-pond style and the more recent stroll-garden style, in which various landscape features are gradually revealed along winding paths. The garden features artificial hills contoured around a pond, a waterfall, and an island, along with carefully placed rocks. Architectural elements include several bridges, stone lanterns, a viewing pavilion, and with no surprise, a Shinto shrine.
Every year during New Year, people will gather here and participate in the famous "Fox Parade". And the tradition for that can be traced back to nearly 700 years ago. Legends have it that before there was an artificial construction built and was a no-man's-land, foxes from all over the region would gather underneath a large tree on New Year's Eve, disguised in human costumes to visit the Oji. With as little as 1000 JPY, you can also be part of this amazing cultural event.
Until this day, Oji Shrine still plays an important role in promoting Japanese culture and showcasing Tokyo as a modern city where ancient and modern blend perfectly.
10. Visiting Ikebukuro for shopping, eating, and staying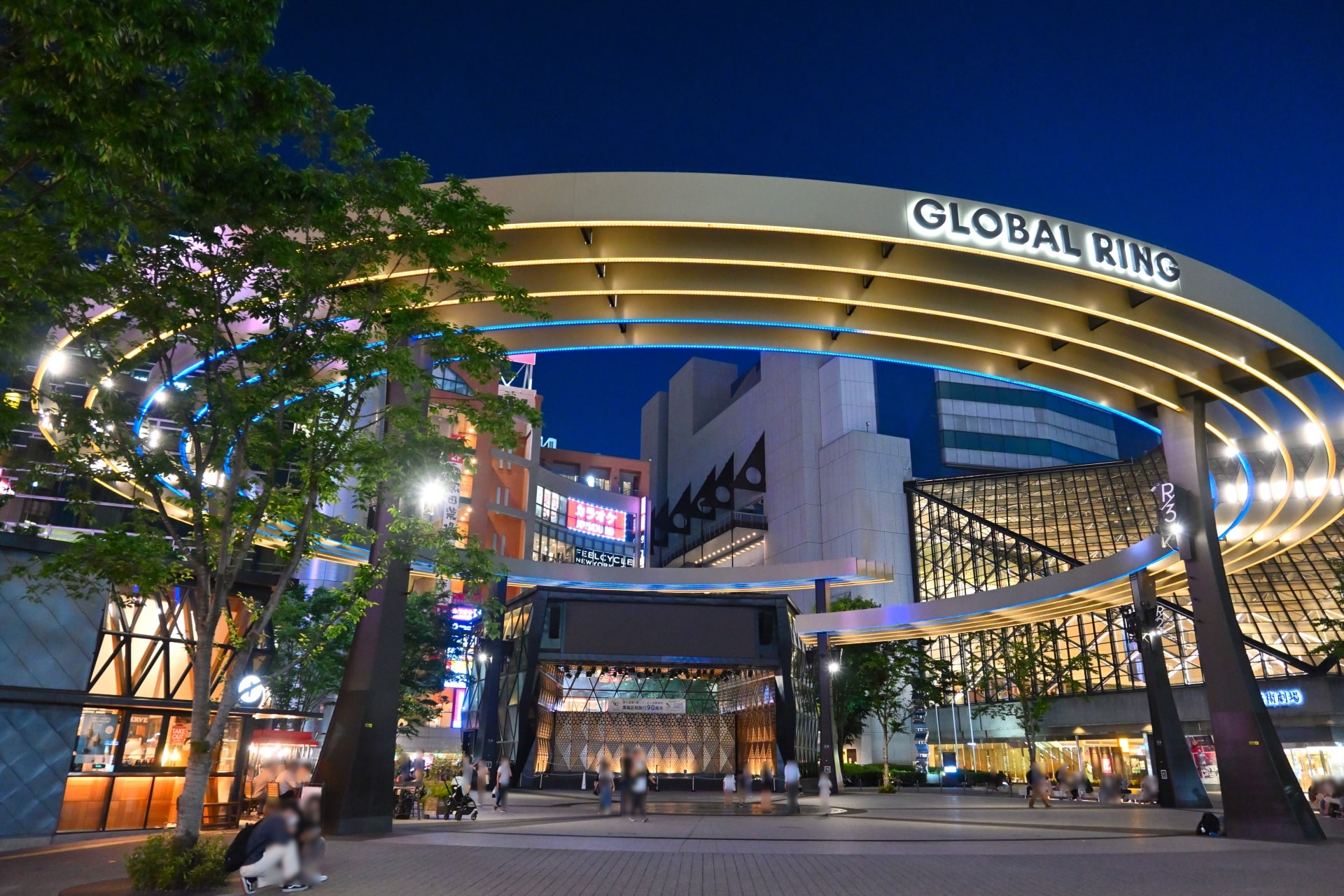 As one of the top tourist destinations in the world, Tokyo has an unlimited number of things to do, places to stay, and food to meet your gourmet needs. That's especially true here in Ikebukuro, being an area full of exotic restaurants and stores that sell imported goods, one is sure to be able to find something comforting here.
Checking the train timetable already? Not so fast, at least don't plan your trip to Ikebukuro without consulting our guide to the most wonderful things to do in this area. We've done the best we can in gathering the most stylish spots in the area to help you create a vacation fit for every occasion and need.
▽Check this out for more things to do in Ikebukuro!▽
Shopping in Tokyo is legendary, especially in Ikebukuro—from traditional department stores to hip new shops. Explore the city's most beautiful boutiques with these guides to classic shopping destinations as well as some of our favorite new stores for fashion and design.
---
Now What?
Tokyo is a huge place with a lot to do, and this list barely scratches the surface. We know we are mainly stuck in the northern part of Tokyo in this guide and didn't even really touch on all the amazing things to do in the boroughs like Harajuku and Shinjuku. Guess you'll just have to make a few more trips!
So, have you visited this lovely modern city before? What tips do you have to guarantee a great trip to the city? Below, for a total of more than 60 perfect recommendations for you to choose from when planning a great weekend getaway while you're in Tokyo, each within driving, even walking distance of the city. Whatever fits your fancy, honestly.
▽Related Articles▽
▼Editor's Picks▼
---