10 Best Things to Do in Shinagawa
Shinagawa Travel Guide: What to Do in Shinagawa, Tokyo Now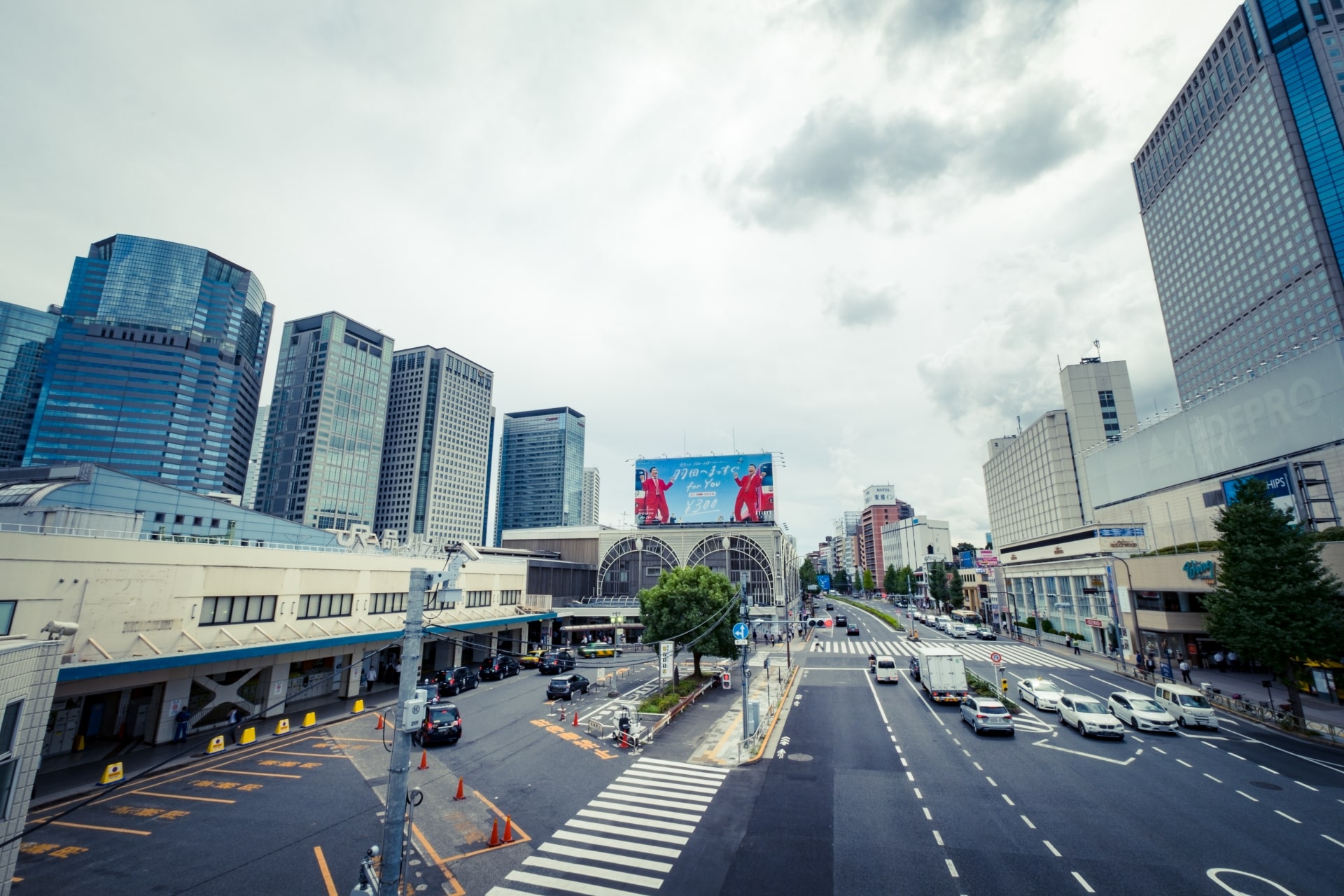 Surrounded by some of Tokyo's finest districts, Minato City, Meguro City, and even Japan's gateway to the world, Haneda Airport. Shinagawa was once the first and the most important post station on the Tokaido Road (a route linking Kyoto and Tokyo) in the Edo period. Back then, Shinagawa served as the portal to Tokyo, which then prospered because both westbound wanderers and visitors stopped here to get supplies and catch a breath. Now it offers a wonderful mix of both Japanese and western culture and history, plus a blend of exotic and modern charm. On top of that, it's also one of the busiest train stations in Tokyo, second only to Shinjuku station.
Visiting the town that literally has anything and everything, also the cornerstone of modern archaeology in Japan, your only real problem is working out what you can't miss. Let our list help: Here's a mix of some of the best things to do in the Shinagawa area that you really need to see or try out yourself.
From local favorites that will make you feel like a real Japanese, to some of the city's best sites and experiences. After reading this article, all there is left to do is pack.
---
1. Shinagawa Aquarium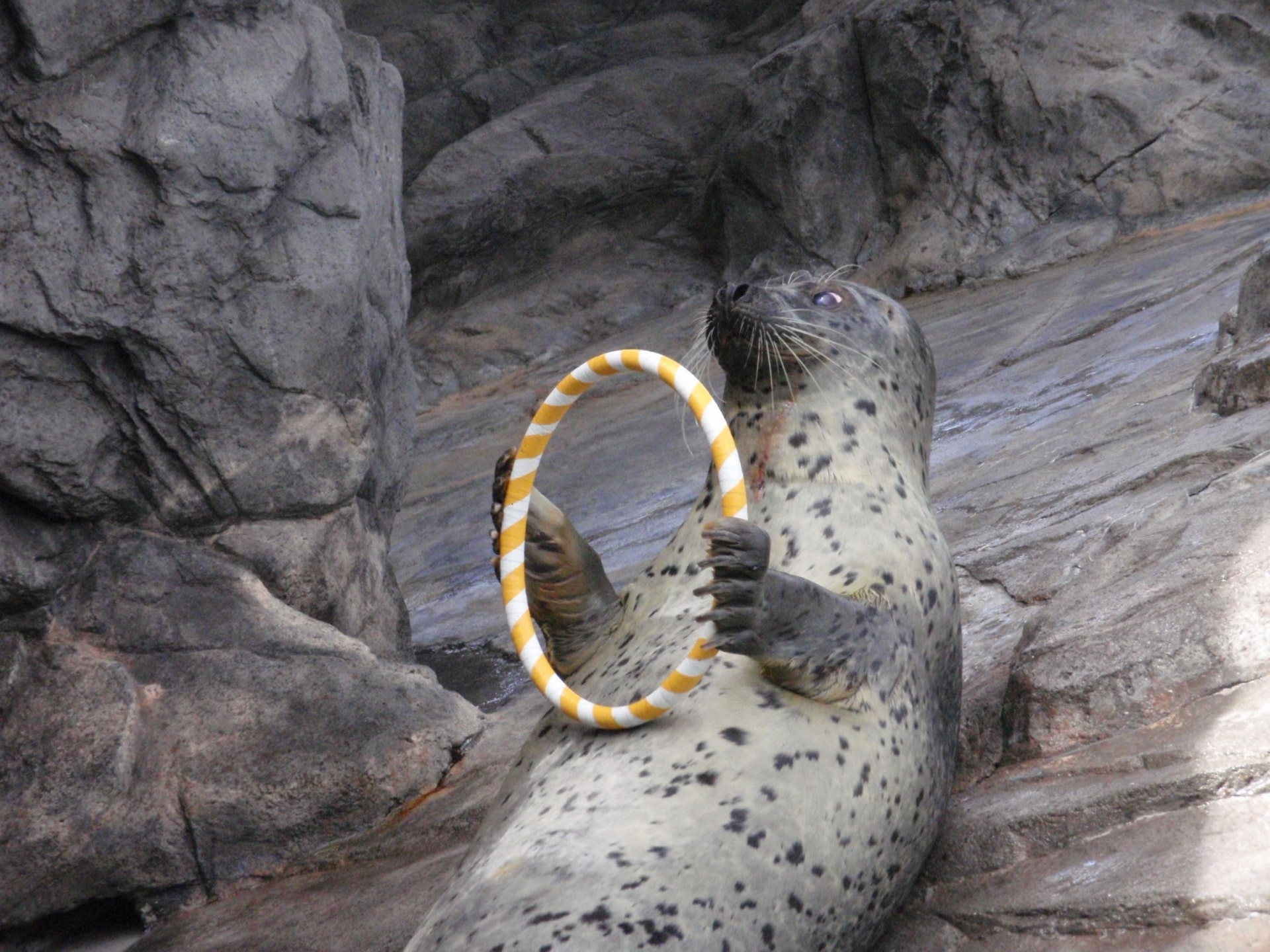 Read any list of must-visit Shinagawa attractions tour guides, and the Shinagawa Aquarium (しながわ水族館) is somewhere at the top—and rightly so. Since its opening in 1991, this attraction has been a favorite for both families and kids. Right next to Tokyo Bay in Shinagawa City, the Shinagawa Aquarium lets you spend a pleasant day with seals and numerous types of jellyfish. The wildlife encounters here are sure to captivate every wide-eyed visitor. One mammal you're unlikely to encounter elsewhere is the Pacific white-sided dolphin, which mainly exists in the temperate waters off the coast of North Carolina to Maine. If your dream is to experience the wonders of the ocean floor without getting yourself wet and carrying a scuba tank, then this is a must-do in Shinagawa just for you.
2. Maxell Aqua Park Shinagawa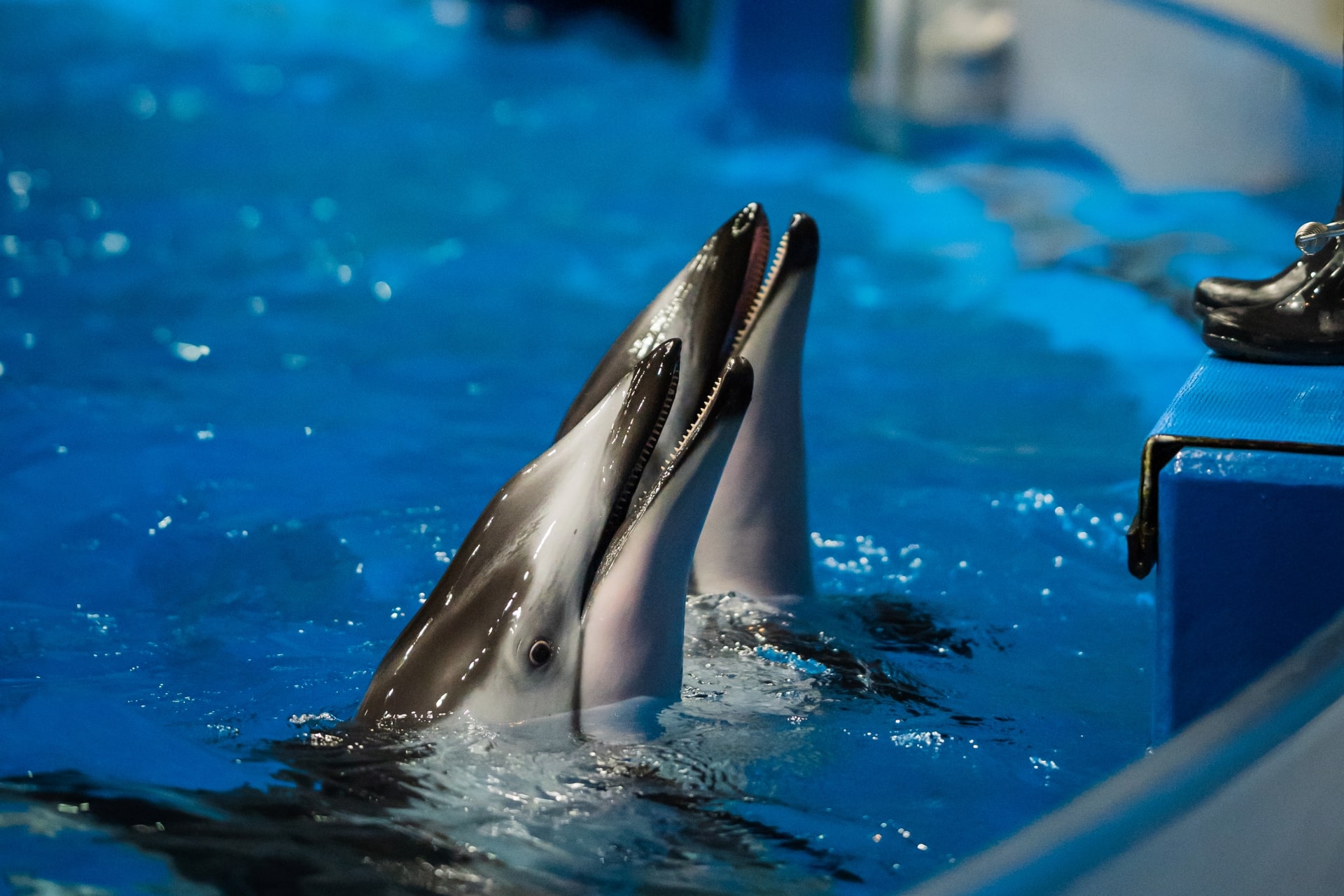 Cool off at one of Tokyo's many family-friendly water parks. The Maxell Aqua Park (マクセル アクアパーク品川) sits right within the Shinagawa Prince Hotel complex and is considered to be the largest indoor aquarium in the city. You'll be welcomed by a series of artworks with images of sea creatures and even live fish. Next, you would be blown away by the Wonder Tube Walkway, which is a walk-through tunnel from where you can observe a large variety of sea life swimming around. Here at Maxell Aqua Park Shinagawa, you'll be able to see up to 10 different types of rays, including the Alfred Manta, which is so rare, that can only be seen in eastern Japan. When the weather draws you inside, consider paying a visit here. You can take a selfie underneath an aquatic scene, get splashed by dolphins at close range, and life-changing sea creatures encountering at a balmy 25 degrees year-round sea paradise.
▽More details about Maxell Aqua Park Shinagawa▽
3. Rinshinomori Park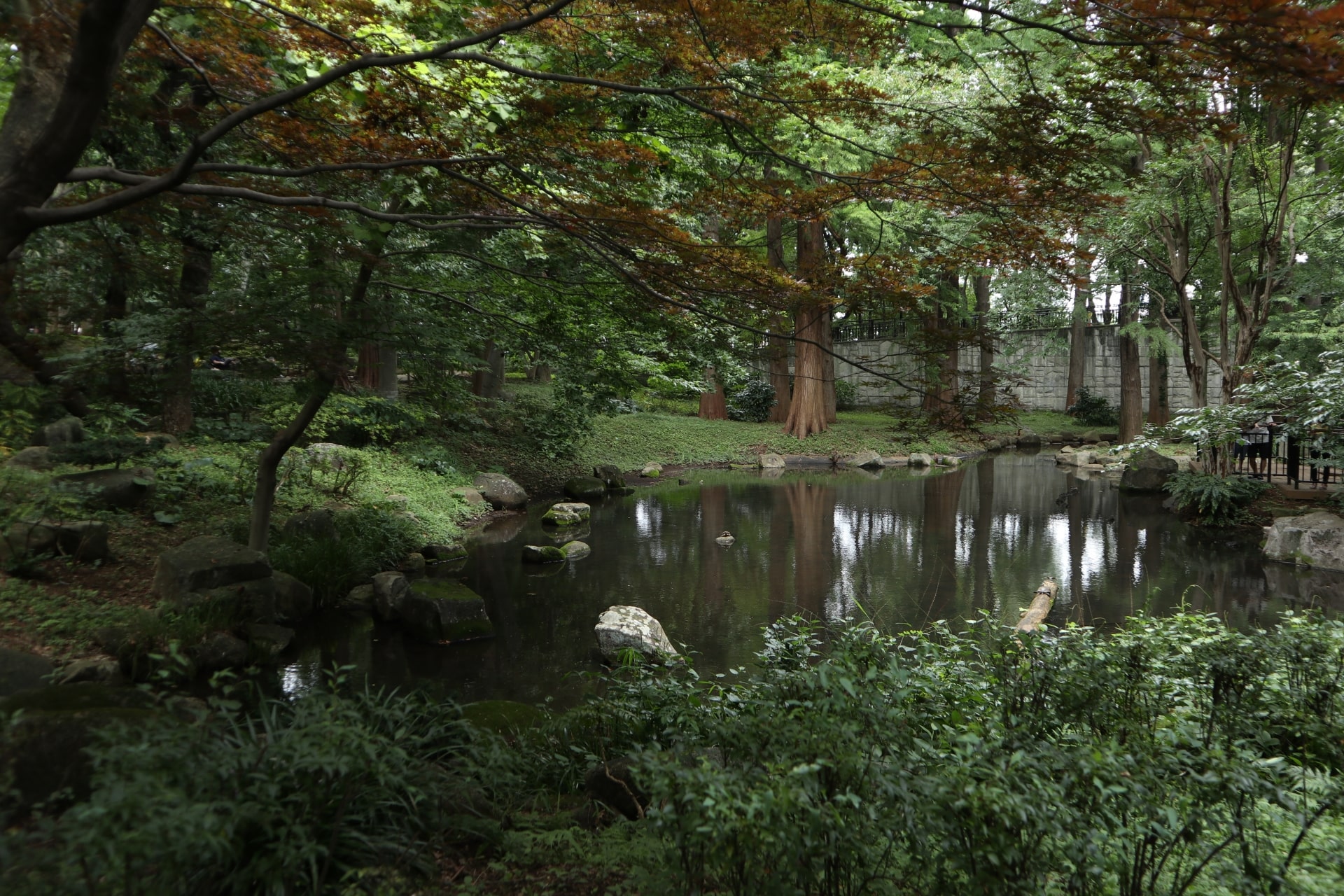 Rinshinomori Park (林試の森公園) has long been a hidden gem for visitors coming to Tokyo. It may take you 1 hour and more only to stroll through the park, but trust us on this one, it will be worth every second. Rinshinomori Park poses the sacred power of transporting you from a bustling city into 30 acres of forest trails. It also marked out a special camping area for locals and especially for students to hold various events, in an effort to create a real-life experience of living in the wild for these young city slickers.
4. Shinagawa Shrine
Shinagawa Shrine (品川神社). Built at the end of the Heian Period (794-1185), this divine sanctuary is said to be the place where the founder and the first shogun of the Tokugawa Shogunate used to pray for his victory. Within its territory, there's a miniature replica of Mt.Fuji. The idea of building this tiny model of Japan's most iconic natural landscape is for those who could not actually accomplish this feat. In many Japanese minds, the mountain itself is revered as a deity and is seen as the holiest place in all of Japan. Central to their worship was the need to make a pilgrimage to and climb Mount Fuji at least once a year. But for the elderly, ladies (women weren't allowed to climb Mt.Fuji until the year 1860), or frail, it just seems like an impossible dream, the making of these Fujizuka then sounds like the best solution. You'll be amazed by the simplicity and beauty of this shrine, it shows its visitors the magnificence of the seasons, the changing colors of the leaves and the cherry blossoms signify the passage of time.
5. Hara Museum of Contemporary Art
One of the many things Tokyo does very well is building museums. The city holds such a bounty of world-renowned art institutions that it can be hard to know which to visit first: From the Edo-Tokyo Museum of history to the cutting-edge art exhibition at this one, Hara Museum of Contemporary Art, you name it, you got it. Founded by its chairman Toshio Hara in 1979 the Hara Museum never stopped to surprise people with one magnificent contemporary exhibition after another. As well as the fascinating displays of past, present, and future design through pop-ups and temporary shows, the museum is home to approximately 1,000 plus art pieces. The real highlight? Hara Rokuro Collection of traditional East Asian art which was acquired by Rokuro Hara, the great-grandfather of the founder. By viewing the whole collection, you can have a glimpse of the evolution of Japanese art, from modern to contemporary art.
6. Oi Racetrack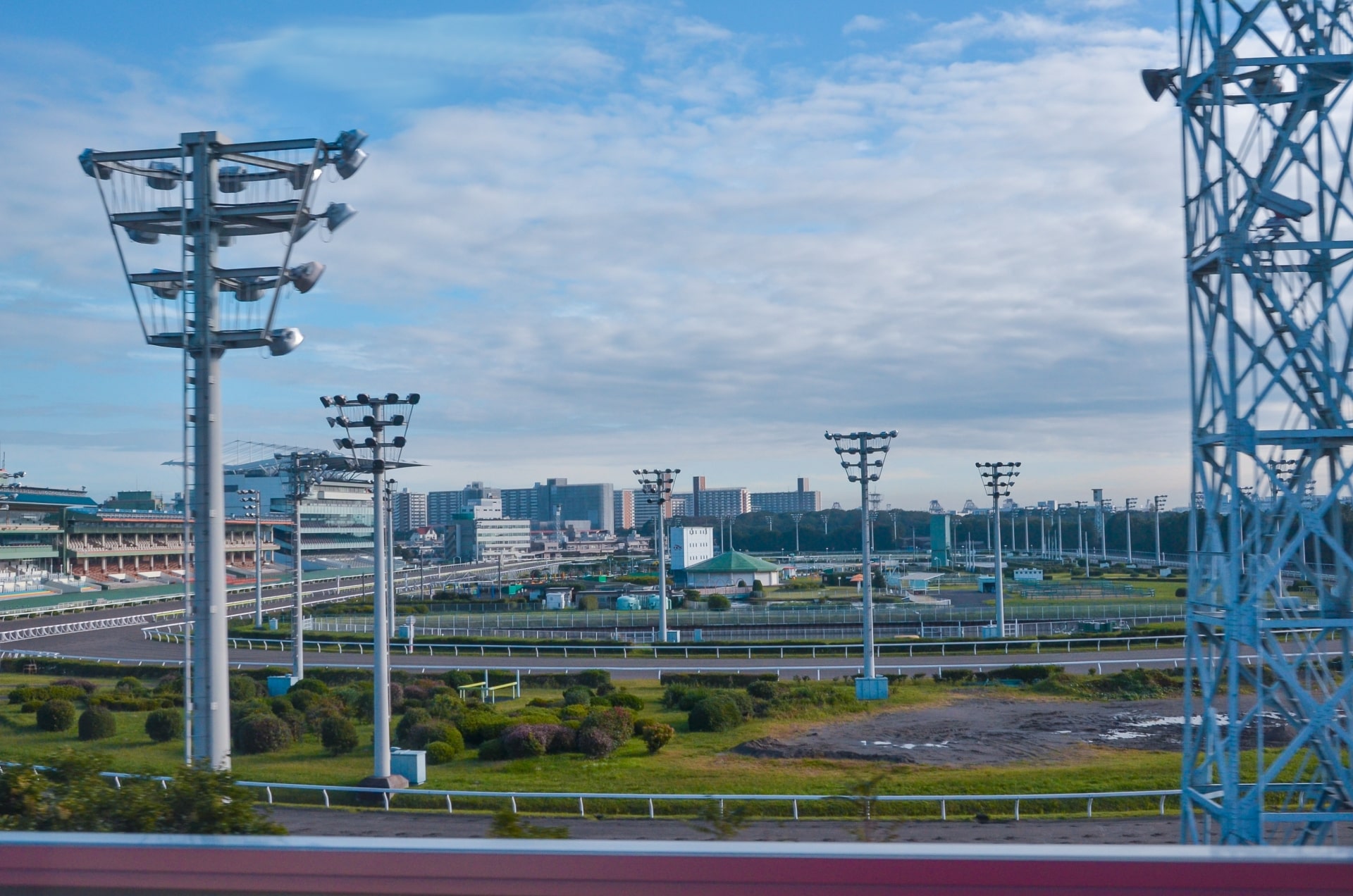 Located here in Shinagawa, this racecourse is Tokyo's most well-known and prestigious horse racing venue. If you're feeling lucky, why not try your odds at a little gambling? Bids at the Oi racecourse (大井競馬場) start at just $1 (100 JPY), so you can wager as little (or as much) as you feel comfortable, but one thing is for sure, you can get your adrenaline pumping. And what makes betting on horses go to the next level? Day drinking. The Star Light Craft Beer- is the official drink of this racetrack, and you know they can sell a bunch of this on racing day, so if you would like a sip of this brewage, you better choose your day wisely.
Bonus: there's even one frequent flea market hanging around in this area, how frequent is that you ask? well, every weekend! Most vendors sell used clothes simply laid out in piles on a tarp, but sometimes you can do a travel hunt for some Japanese antiques, household goods, or used electronics. You can definitely bargain in this market, as prices suggested by the mainly private sellers are flexible. There are also a number of food stalls. While the official opening hours are until 3 pm, sellers often start wrapping things up around noon, so be sure to come here as early as you can.
7. Gotenyama Garden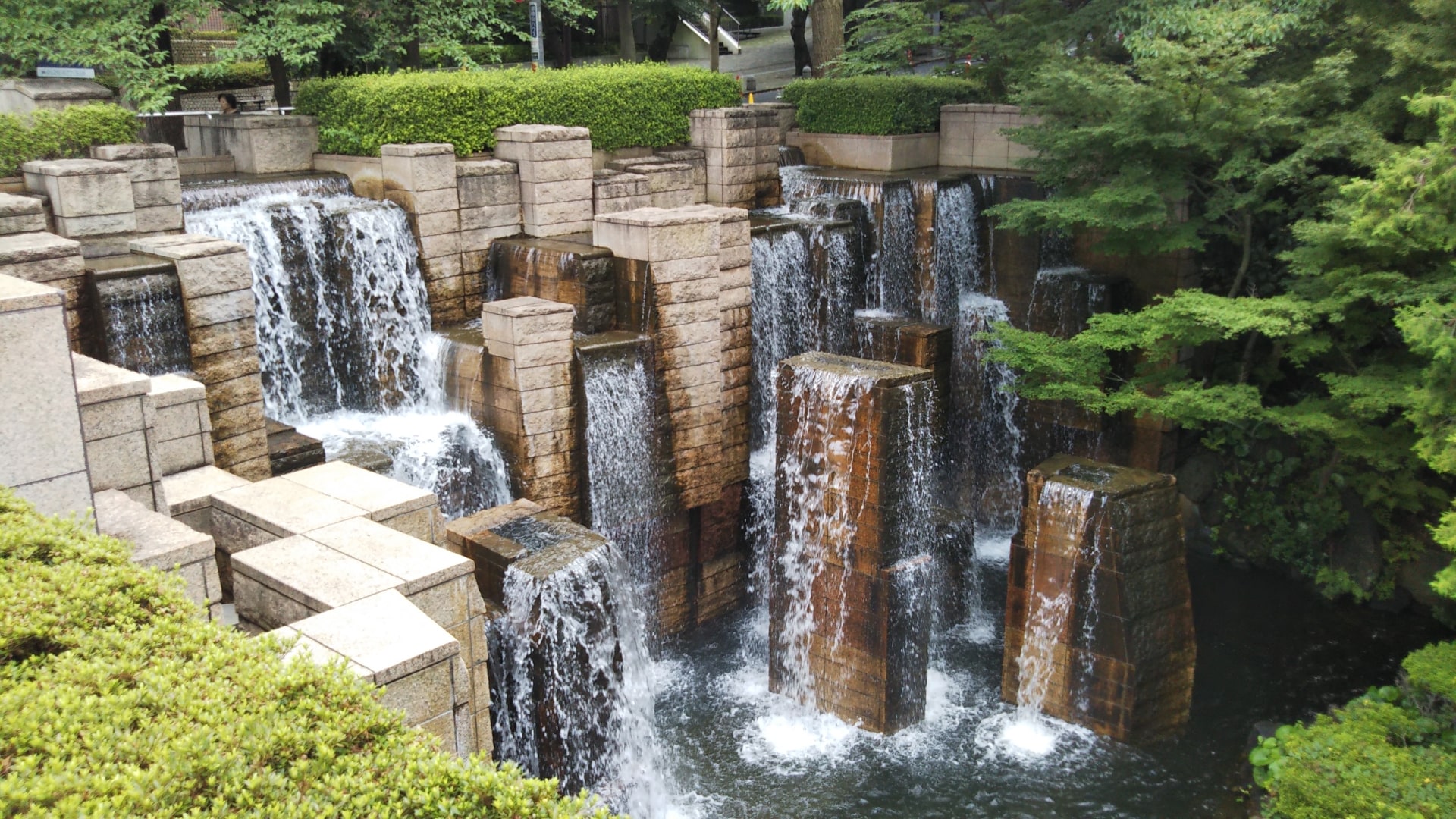 Another great alternative to Meiji Jingu, consider this garden if you're short on time and want to avoid a lot of people. Situated right next to the Marriot Hotel, this poolside retreat, where spaces that feel deeply intimate, as if you're truly separated from the world, and there are vast expanses where it's hard to believe you're still in Tokyo. This botanical masterpiece once belonged to the most powerful person, the Tokugawa clan of Japan, and serves them only. On a stroll in this space, not only can you bathe in a garden that beckons with cool shade, enjoy the smell of cool, moist earth, sounds of falling water, and also a walk back in time.
8. Sengakuji Temple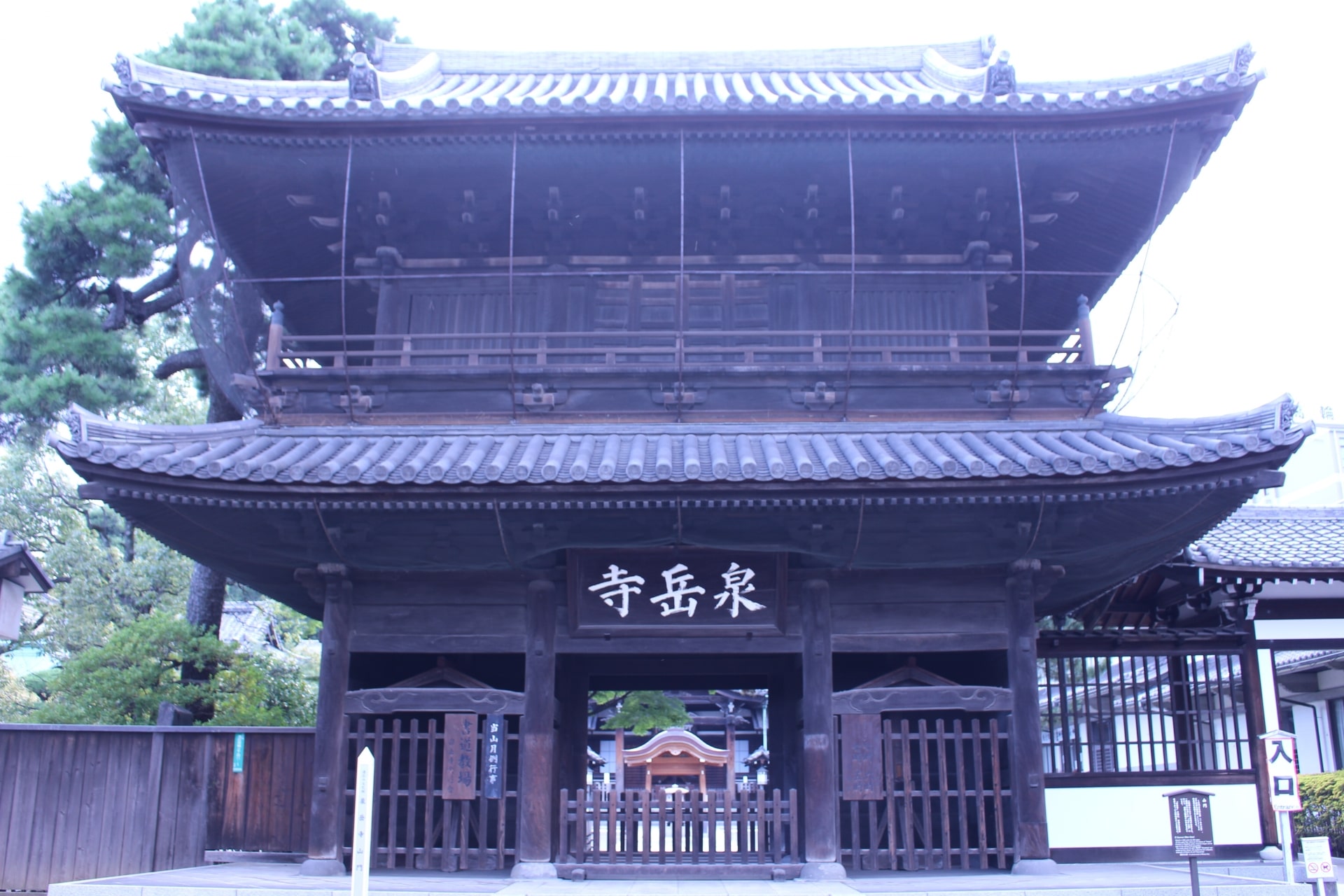 Sengakuji (泉岳寺) is a famous and popular Buddhist temple known for its graveyard where the 47 samurai are buried. This is a Japanese story of a group of Ronin (samurai) who were left leaderless after their lord, Asano Naganori was misjudged and later to be decapitated. The 47 brave warriors waiting and planning for a year, avenged their master's honor by killing Kira who falsely accused their leader of things he has never done. Here, You will be able to enjoy Sengakuji's tranquil setting and beautiful wooden building complex facing a lovely Japanese garden. You are also invited to participate in morning prayers which typically start around 7:00 am and last for approximately thirty minutes. Your visit to Sengakuji will be unforgettable.
9. Musashi Koyama Shopping Street Palm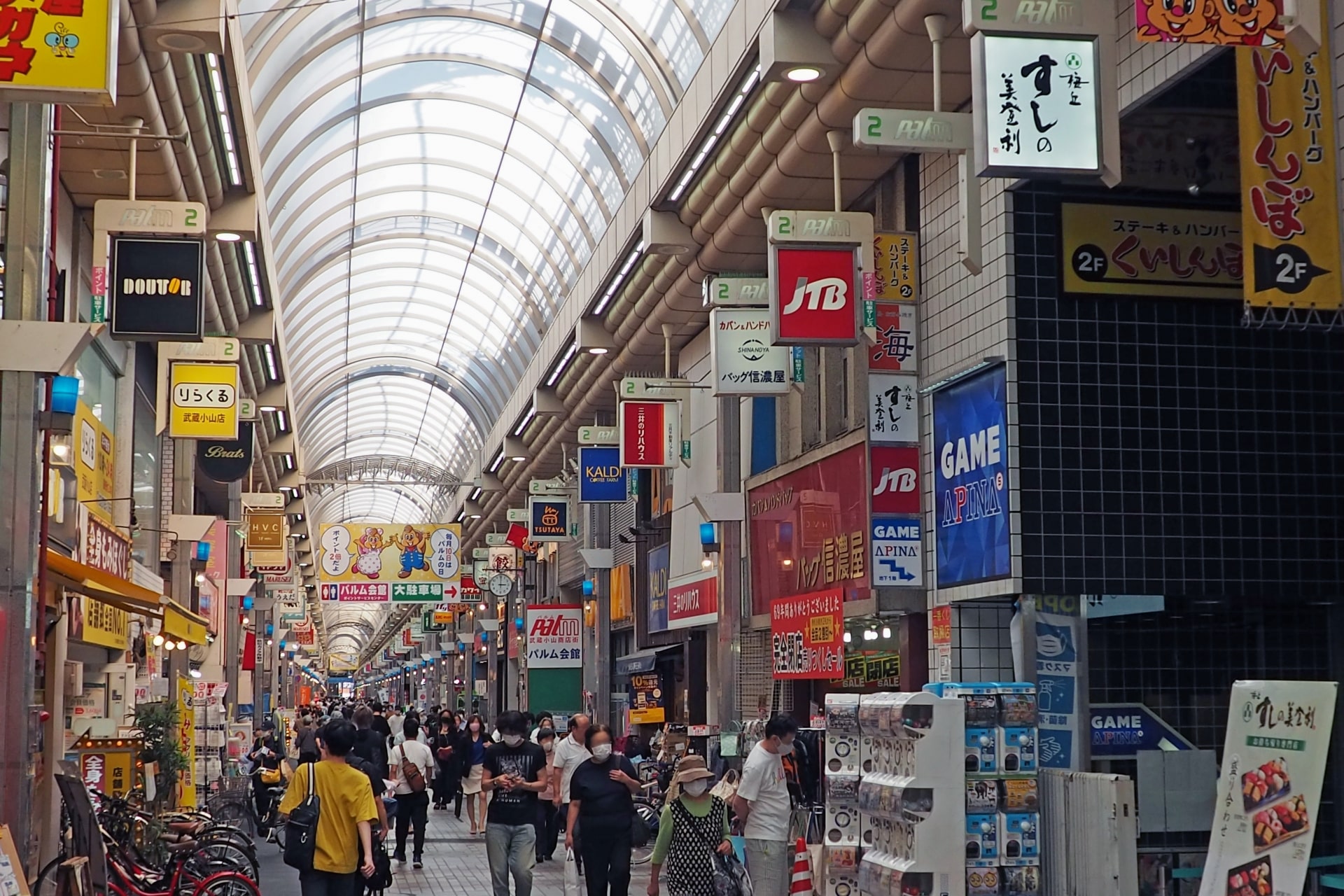 Hiding in the swarming street of Shinagawa, Musashi Koyama Shopping Street (武蔵小山商店街パルム) is great for travelers who want to wander and get lost in a new sensation. And with sellers clustering together along streets organized by the goods they sell, it's also the perfect place for efficient souvenir shopping. You can get some best things to buy in Tokyo, for stuff as utensils, special flavors of Kit Kats, hand towels, and traditional Japanese sweets, which all can be bought here in this shopping district. Top off your shopping with a visit to the most famous barbeque joint, Toriyuu, which has been serving delicacies to the pickiest eater for more than 90 years. Unlike other barbeque stalls in the city, it's a self-serve-style restaurant. You can choose your favorite type of skewer from a huge pile of meat brochettes, which are all been dipped in their signature sour and sweet sauce for at least 24 hours.
10. Take a Trip to Popular Tourist City by Shinkansen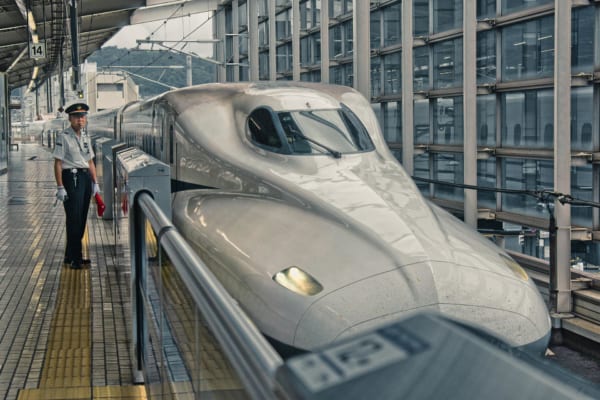 There are endless things to do in Japan and no doubt that there's plenty to keep you busy while you are in town. But it's well worth going beyond the metropolis and exploring more of what this country has to offer, even if you're short on time. Thanks to the country's comprehensive transportation network, several destinations can be reached in less than three hours from the capital.
Take Kyoto (京都) for an example, get the Shinkansen from Shinagawa, and you can get to this dazzling historical city within 140 minutes. Kyoto is a soothing antidote to Tokyo's neon-bright, buzzing cityscape. It also has two metro lines, an extensive bus system, and several rail lines that connect the city to other destinations in the Kansai region. If you'll be staying a few days in Tokyo and then taking the train to Kyoto, it's well worth purchasing the JR East Pass. On the other hand, if you're strolling around the Kansai area then the JR West Pass should be the one to go for. Both these passes allow unlimited rides on all Japan Rail lines in the regions.
You can also go from Shinagawa by bullet train to Nagoya (名古屋), Osaka (大阪), and even Hiroshima (広島).
---
Wrap it up
To me, Japan's capital is just soothing, calm, cultured, and clean. While both casual and formal, traditional and packed with space-age technology, Tokyo's contrasts are what make it so unbelievably fascinating. Put its urban-jungle vibe aside, Tokyo is actually a very green city, with small parks dotted around almost every neighborhood, not to mention the countless shrines and local shopping streets. Every Spring, the whole city heads outside to behold the charm of the cherry blossoms, a tradition known as flower viewing or Hanami in Japanese. All these contradictions and surprises make Tokyo a city that leaves you curious, fascinated, and wanting to come back for more.
For more information about traveling in Japan, check these articles below, too!
▽Related Articles▽
▼Editor's Picks▼
---