8 Best Online Japanese Courses
8 Recommended Online Japanese Classes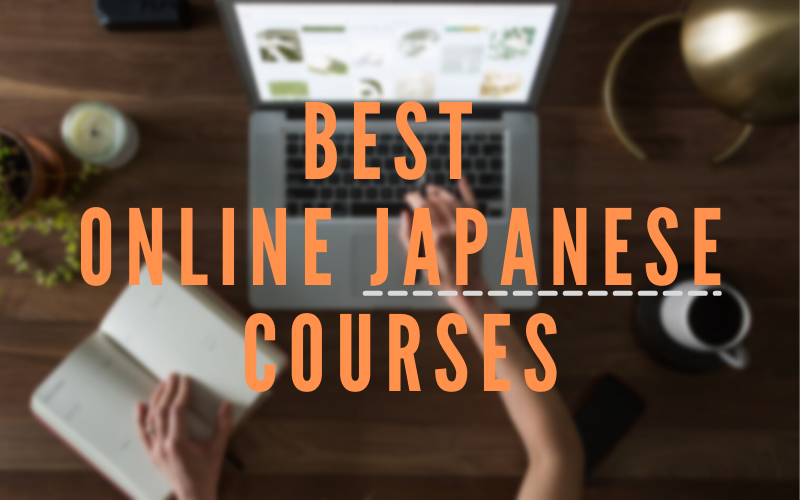 In recent years, more and more people are interested in learning Japanese. Some because they dream of living in Japan one day, others because they like Japanese pop culture such as anime, manga, or video games, and others simply because of a work issue. The truth is that there are many and diverse reasons why people want to learn Japanese, and they are all good because wanting to learn new things like a language is always a positive thing.
Although we have been using new technologies in our daily lives for a few years to facilitate work and studies, it seems that the spread of the new coronavirus COVID-19 has accelerated the process of change, pushing many companies to modernize or adapt to these new times. Many workers have seen their companies switch to remote work and also many students have started having online classes.
In Japan, many Japanese academies held online classes during the state of emergency and have recently started offering online courses for those students who due to entry restrictions haven't been able to travel to Japan, but are also extending it to everyone who is interested. Some Japanese academies in other countries are doing similar things. But some companies and particulars have been offering online Japanese lessons for years now, and they have extensive experience in this area. Here are 8 recommended online Japanese courses to be able to learn from home in a safe way.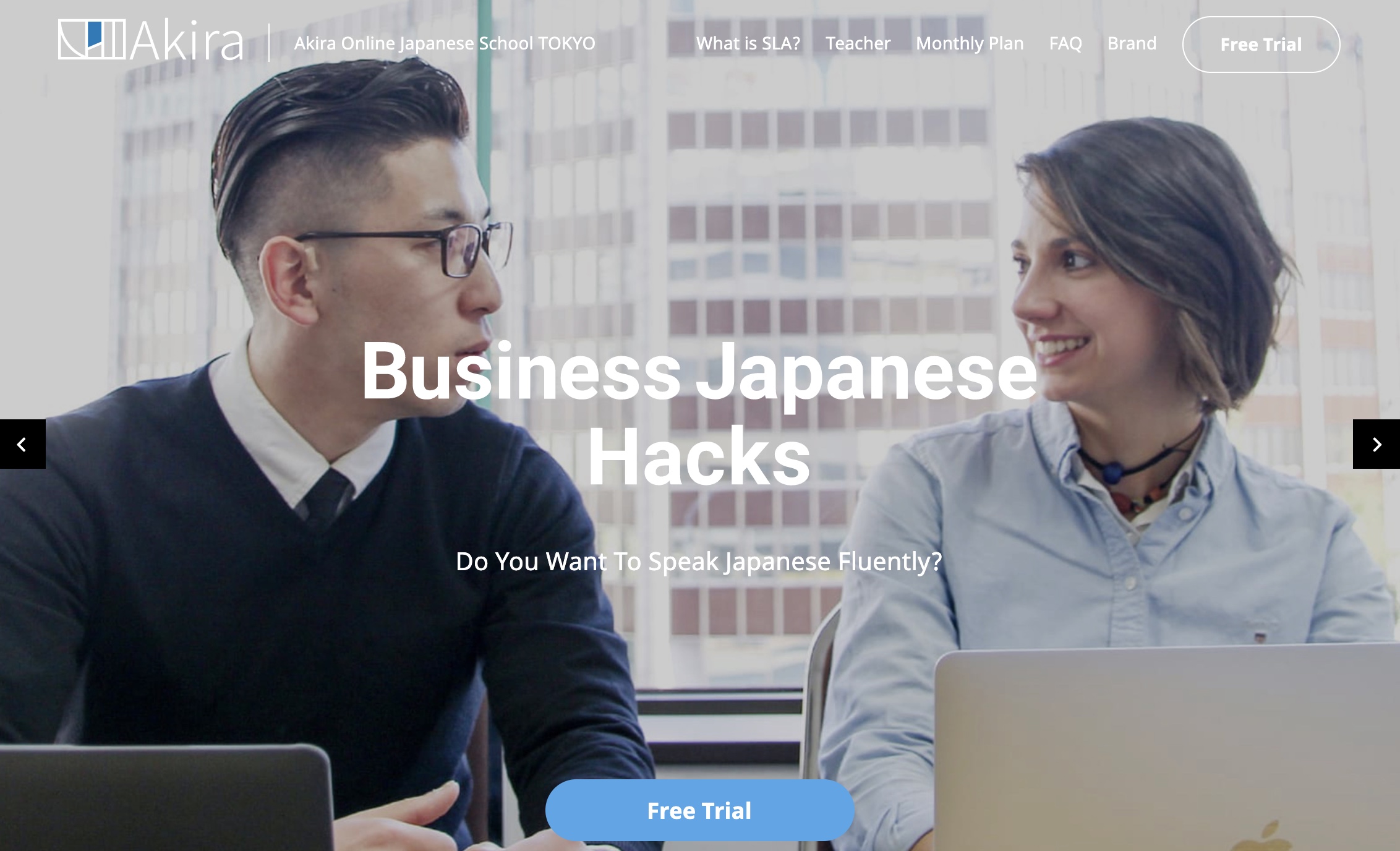 Akira is a new online Japanese school offering private lessons globally since January 2019. With a scientific approach based on Second-Language Acquisition research (SLA), it helps Japanese learners to improve their Japanese conversation skills faster and smarter.
Through an interview, level check and trials, Akira's teachers explain to learners what your problem is and how they solve it according to SLA. Then they offer a strategic curriculum for you and coordinate prep, lesson and review totally.
Akira offers a variety of Japanese language courses to fit various needs including both business and daily conversation and JLPT preparation at all levels. You can take a course from once a week available from 8:00 AM to 9:50 PM 7 days a week (JST).
Let's learn Japanese effectively with cutting-edge programs of Akira!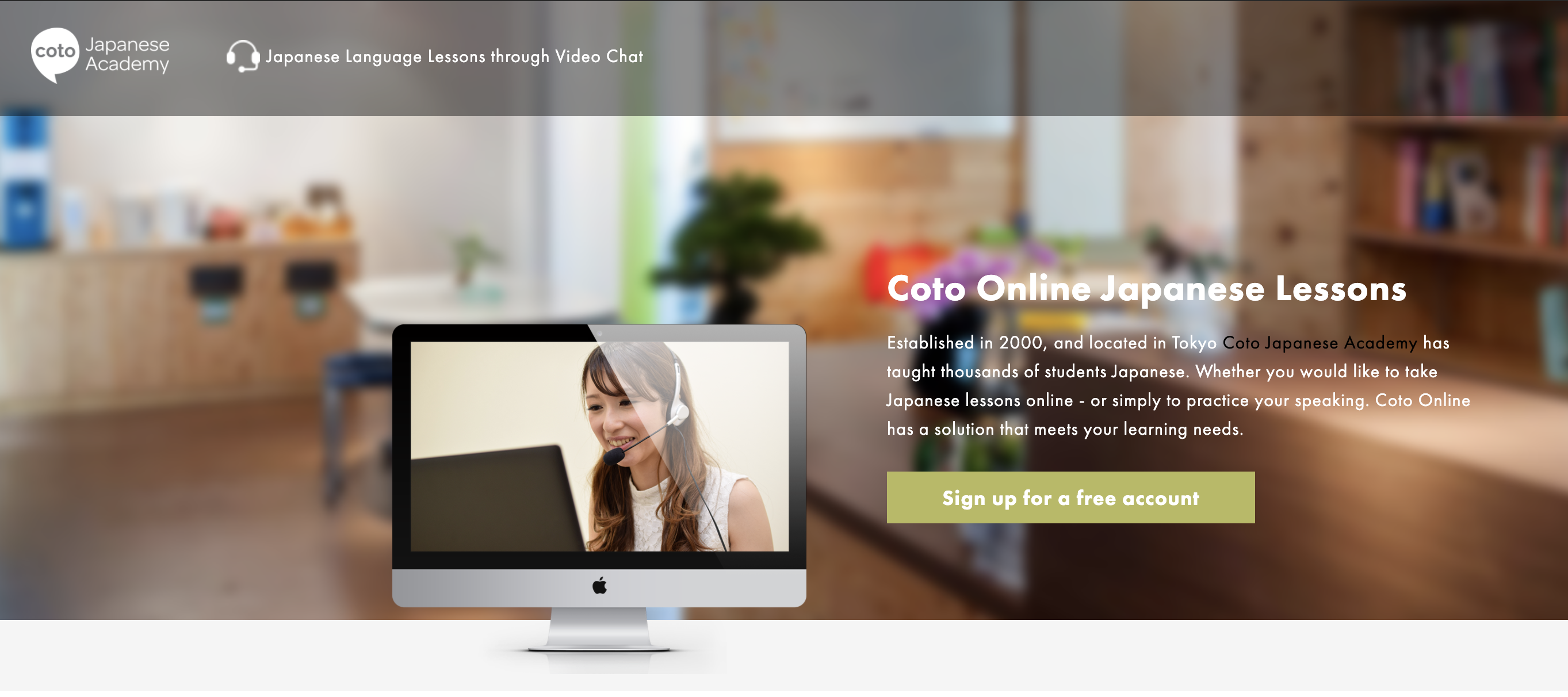 Coto Japanese Academy is a Japanese school based in Tokyo with multiple school locations. Previously they only did face-to-face classes but they knew how to anticipate the covid-19 and months ago they also launched online classes. So unlike other schools that have had to jump to online classes in a rush, at Coto Academy they already have experience and everything was scheduled and well organized.
Coto Academy is also a highly rated Japanese language school from which I have personally always heard very good comments from happy and satisfied students. They also have a blog where they have been teaching Japanese for years and offer free material to get started with the language, as well as interesting things about Japanese culture or life in Japan, and recently they have also become more active on their YouTube channel.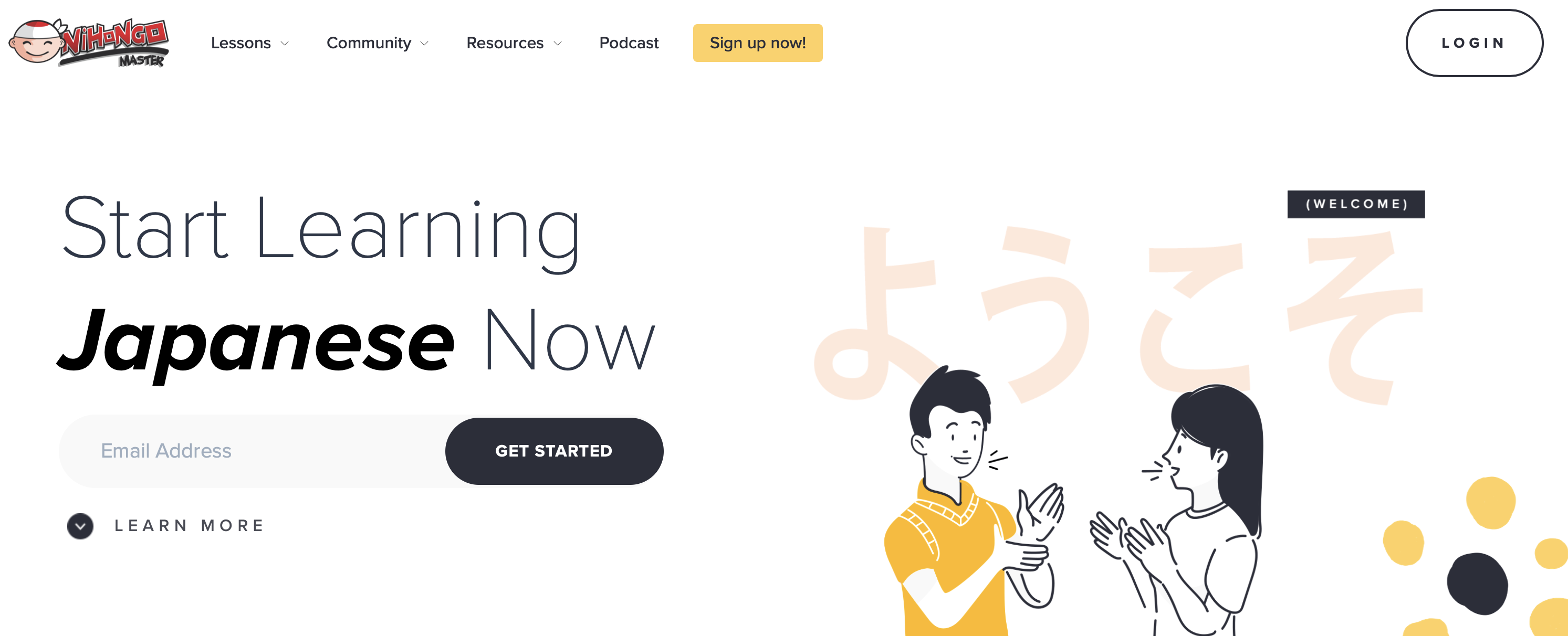 Nihongo Master is one of the best online academies that exist to learn Japanese. Unlike other academies, it is not about virtual classes but about materials to learn in a self-taught way. And it is ideal for people who have a busy life and little time since you only have to dedicate 15 minutes each day!
Its learning method is very simple but complete. You have lessons (of different levels, from beginner to advanced) and at the end of each lesson, you have a practice test. There are audios so that you can listen to the correct pronunciation of what you are learning, and something that I find very interesting is that you can record yourself to listen to yourself later and improve. You can also practice writing. In addition, they have a dictionary and discussion groups where you can talk to other students. And it has a system of points or rewards that motivate you to improve. But one of the things that I liked the most is that they have many podcasts with Japanese lessons so that you can study even on the train, in the gym, walking or wherever you want.
There are many things you can do in Nihongo Master, but I recommend you see it for yourself and give it a try! You have a 7-day free trial and if you don't like it, you can unsubscribe without any charge.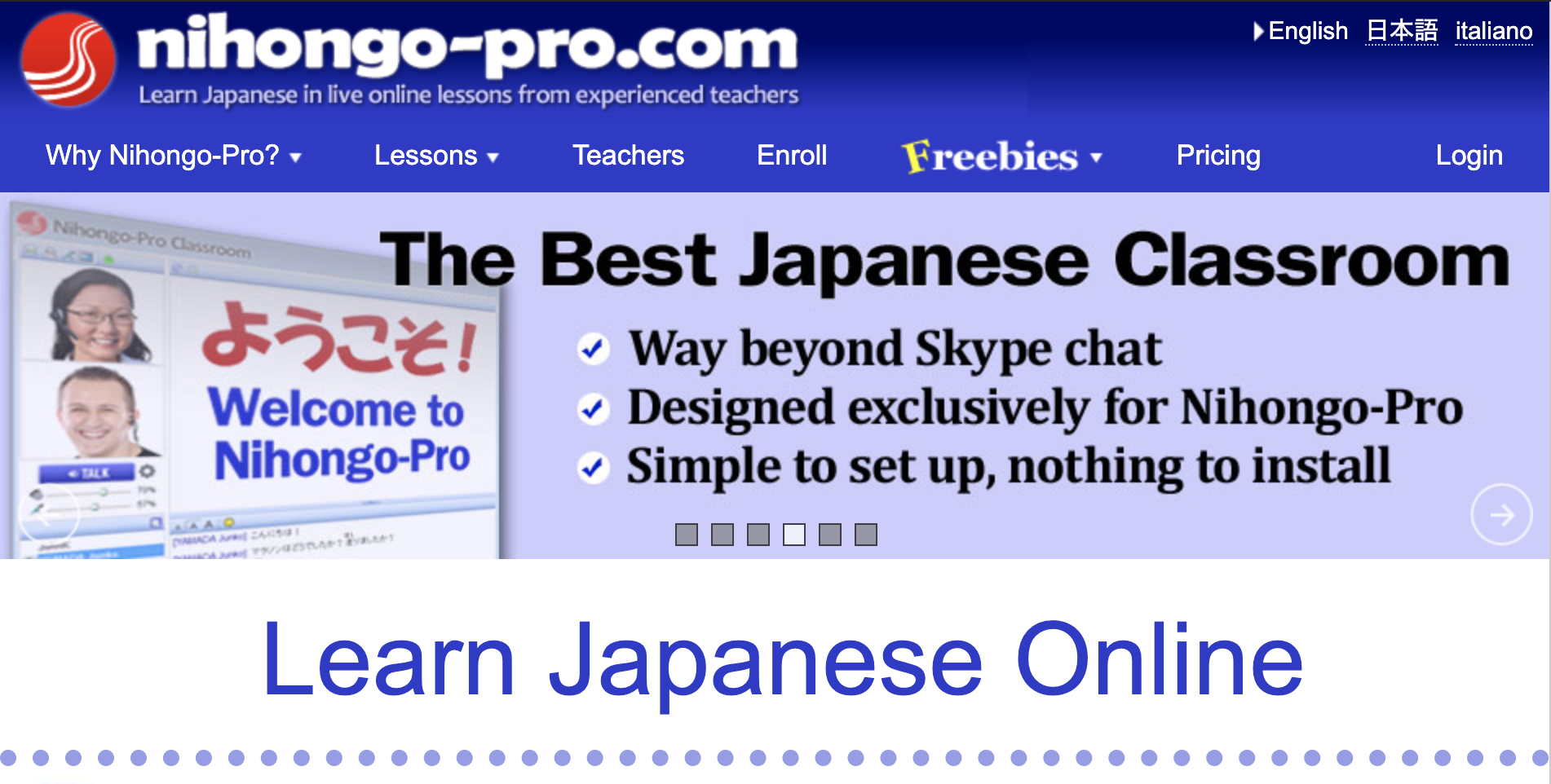 Nihongo-pro.com it's a kind of online academy, where you can take private online Japanese lessons in a virtual classroom. Instead of the typical online class where the student or the teacher have to read the book aloud without any other support, in nihongo-pro teachers guide you as if you were in a real classroom, using extra customized lesson material and writing on the whiteboard in the virtual classroom.
The classes are customized to your goals, so they are much more efficient than a normal course. And students have a 24-hour chat where they can talk to other students. It also offers free Japanese quizzes and free kanji and kana games for everyone so you can try even if you are not taking his classes! You also have a free trial class, to see if you like the system.


Udemy is an online learning platform. Udemy itself is not an institution or school, but rather offers its platform to individual content creators. In the same way that an individual can offer their house on Airbnb, or anyone who wants to can upload videos to YouTube and monetize it (if they have enough followers) on Udemy, users can create one or more courses and put them up for sale. Although Udemy is mainly focused on professionals, with more than 150,000 courses there is a wide variety of topics that you can study at Udemy, both as a hobby or to improve your professional skills.
And one of the things you can find on Udemy is Japanese language courses. There is a wide variety of courses for all styles and levels, so you can choose the one that you like the most or that suits you.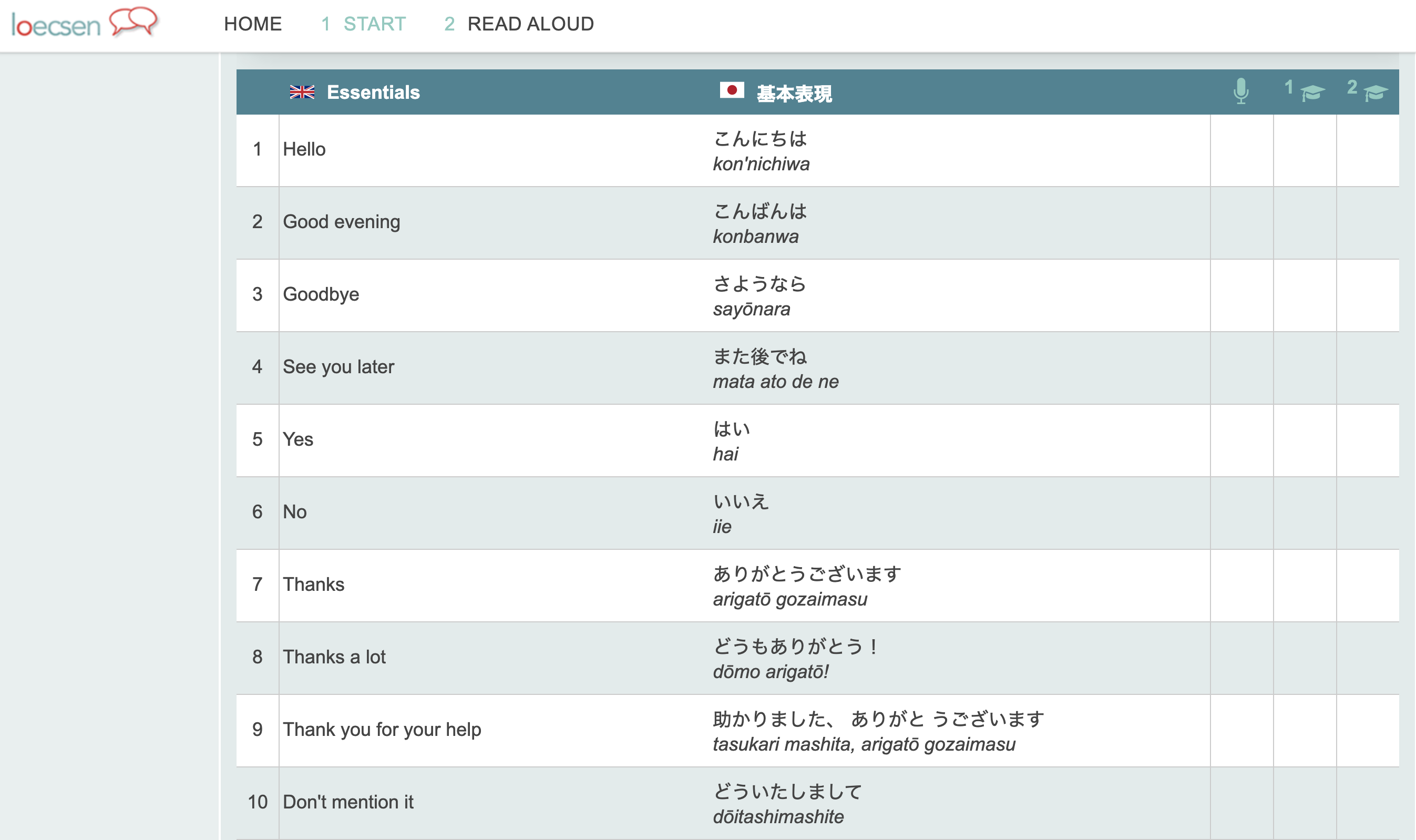 Loecsen offers free online courses of different languages, including Japanese. The courses are also available to study in several languages, not only in English. It's not a course in a school with a teacher, but rather as if it were a book. You have different lessons where in each one you learn words, phrases and practical expressions related to different themes (basic expressions, family, colors, restaurants, etc). At the end of each lesson you can take several questionnaires. They not only teach words, but for each word, they put an example phrase, and you have an audio with each one to know the correct pronunciation and be able to practice it out loud.
It may not be useful for learning the language at a more advanced level, but it's a good option to have a first contact or for people who want to have only a slight knowledge of the language because they're planning to go on a trip to Japan.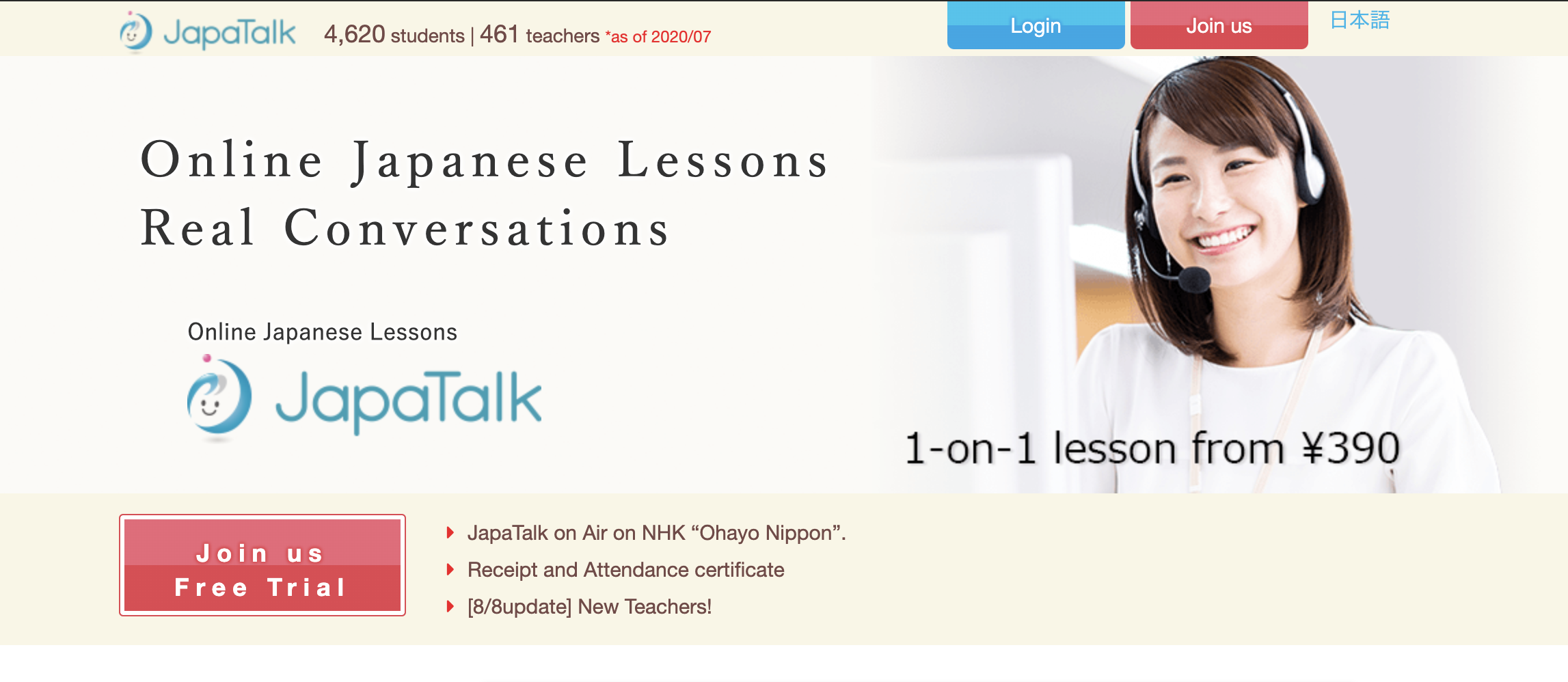 JapaTalk is a portal with private Japanese online lessons. The company started in 2005, and has been offering its services for 15 years. With 461 teachers and more than 4,600 students, it's one of the best places to learn Japanese online. All you need is an internet connection and Skype.
One of the best things about Japan Talk is that lessons are flexible. You can choose the teacher you like the most, and the schedule that best suits you from those available. You can also choose what kind of Japanese you want to learn or the lesson structure (free conversation, situation talking, etc). And the minimum fee is only 3$ for a 25 minute lesson! (the average is 5$ what is still a bargain)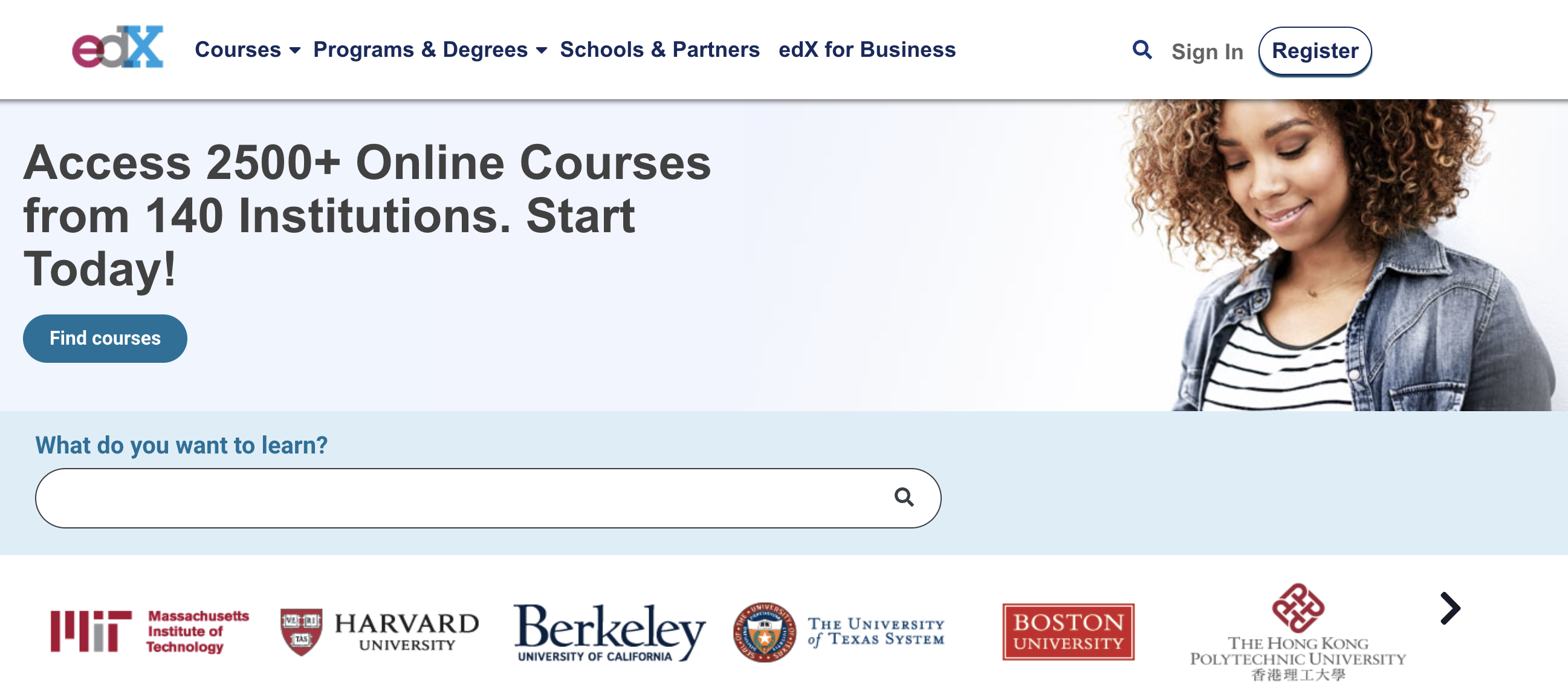 edX is an online platform for education and learning founded by Harvard and MIT. Considering by whom it was founded, it's not surprising that the platform has the majority of top-ranked universities in the world, including some of the best universities in Japan as The University of Tokyo, Kyoto University, Waseda University and Tokyo Institute of Technology. The aim of edX is to make education more accessible to all removing the barriers of cost, location and access, so all his courses are free.
In edX you will not only find Japanese courses offered by the best universities in Japan, there are also many interesting courses on other subjects, such as culture, society, architecture or history. I recommend you take a look!

---
I hope this article has been useful to you! If online courses are not for you and you are looking for other ways or recommendations to learn Japanese, you can read the following articles too.
▽Related Articles ▽
▼Editor's Picks▼
---