Nihongo Master: One of the Best Ways to Learn Japanese Online
An easy and fun way to learn Japanese, with manga-style lessons!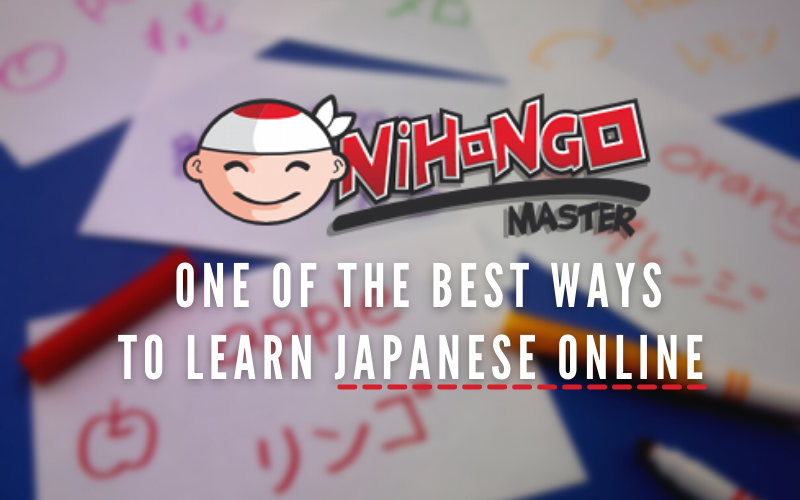 Let's face it, Japan's entertainment industry has had a huge following for years. Manga and anime, video games, music, and idols, or kawaii culture are a great gateway that encourages many to learn more about Japan, its culture, its traditions, and in many cases, its language. But some people want to learn Japanese for other reasons, such as wanting to live there due to other interests or simply for work. The truth is that there are many and diverse reasons why people want to learn Japanese, and more and more people are becoming interested in studying the language in recent years.
In some countries, learning Japanese may be quite difficult since there's not a great demand for people who want to study the language, unlike English outside of the English-speaking world. Therefore, there isn't a great offer to choose from or even no options depending on the city. And the few academies that may offer Japanese, tend to be a bit expensive. Recently, an increasing number of people want to study Japanese and a larger pool of people who studied it for years are now in a position to teach it to others.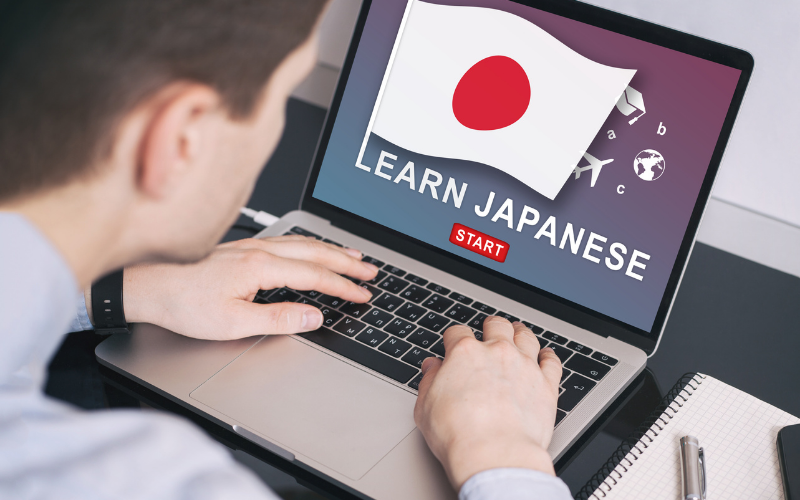 Since its appearance, the Internet has made our lives easier, helping us to be more interconnected, and new technologies have also improved many aspects of our lives as well. For example, you can learn Japanese without physically going to an academy nowadays. However, most people weren't used to paying for online courses because of the availability of free blogs and videos, so there was still a preference for brick-and-mortar academies.
*Please note that this article contains affiliate links.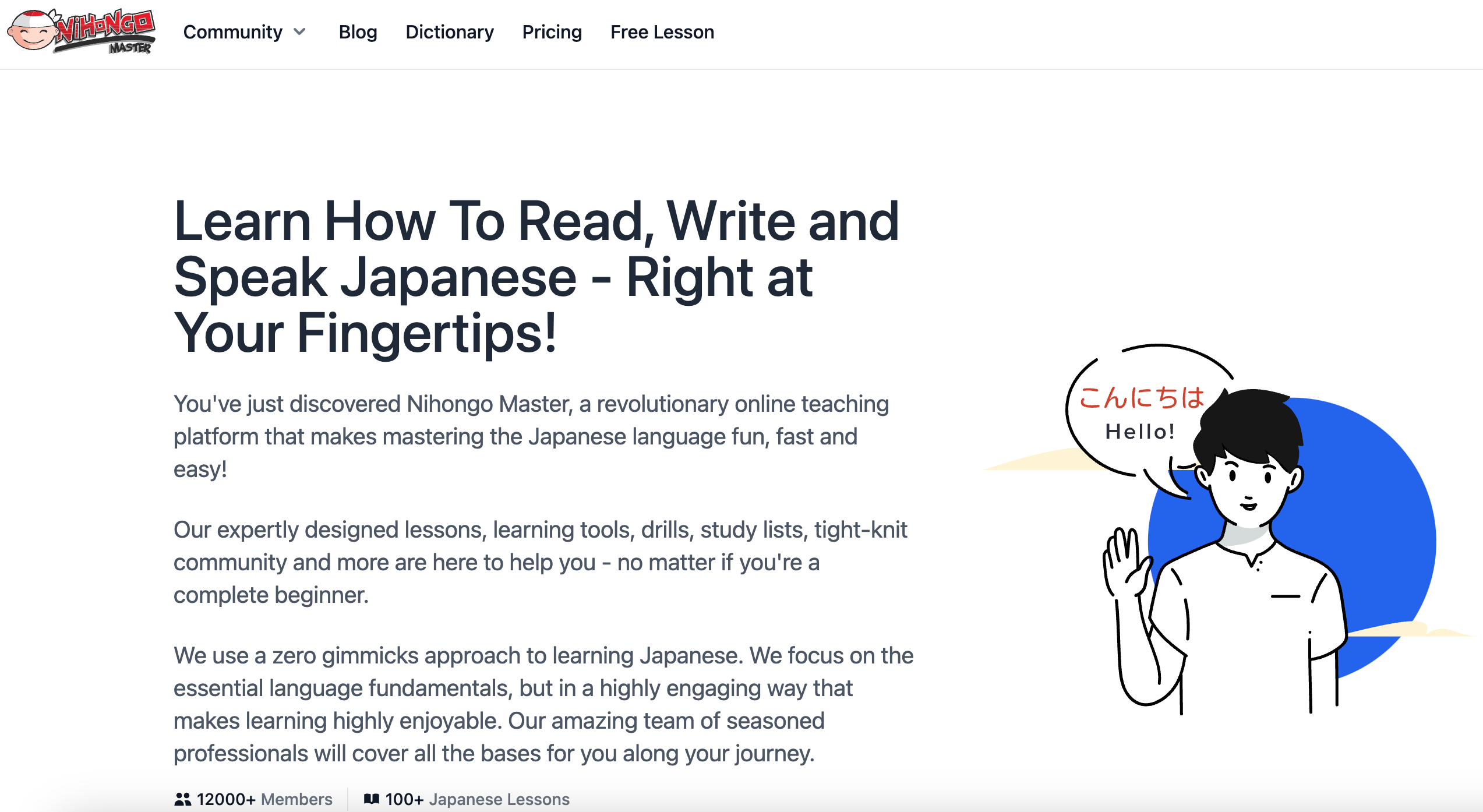 Nihongo Master is one of the best online Japanese courses that exist to learn Japanese. Unlike other schools, it's not about virtual classes but lessons and materials for self-learning. It's ideal for people with busy schedules and little free time available since you only need to dedicate 15 minutes each day! And if you are a fan of manga and anime, you're going to love their manga–style lessons 😉
A few weeks ago we received a message from the Nihongo Master team offering us full free access in exchange for writing a review. We thought it was a good opportunity to get acquainted with a new product that could be of interest to our readers. As a person who's been studying Japanese for years in different formats (private classes, university, an academy in Japan, etc.), I took some of the Nihongo Master lessons, and now I'm going to share my opinion with you. I'd like to emphasize that the Nihongo Master team never requested a positive review from us. This is my honest opinion after experiencing different online Japanese courses.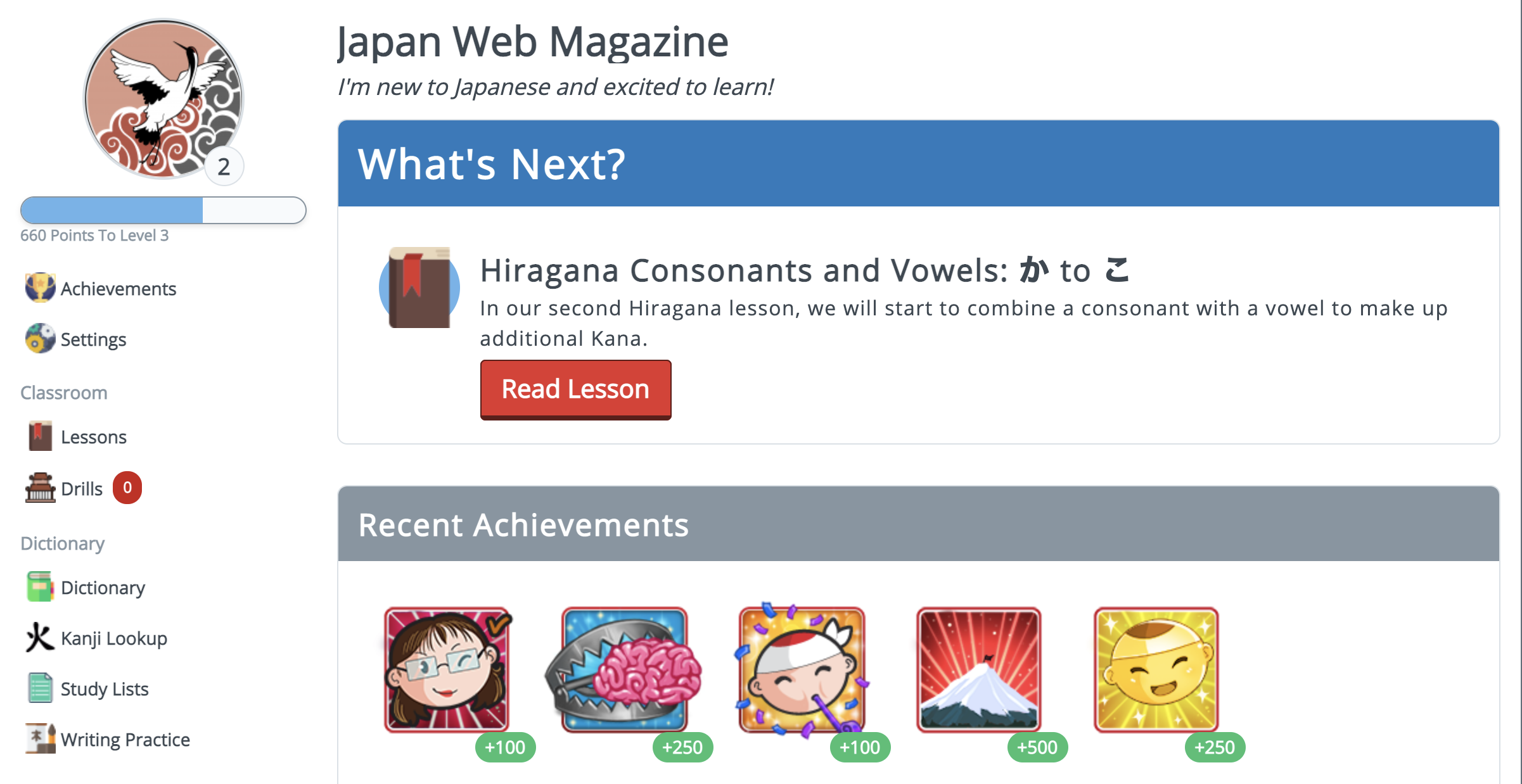 Nihongo Master's learning method is very simple but well-rounded. Once you register, the first thing you have is an introduction by the Japanese teacher Masako about how everything works (which tools you have, how the lessons are going, etc). Then you can start with the lessons which cover different levels, from beginner to advanced. At the end of each lesson, you have a drill. You can choose which level to start with. For example, if you already know Japanese, you don't need to do beginner lessons. To unlock the different drills, you have to do the entire lesson first.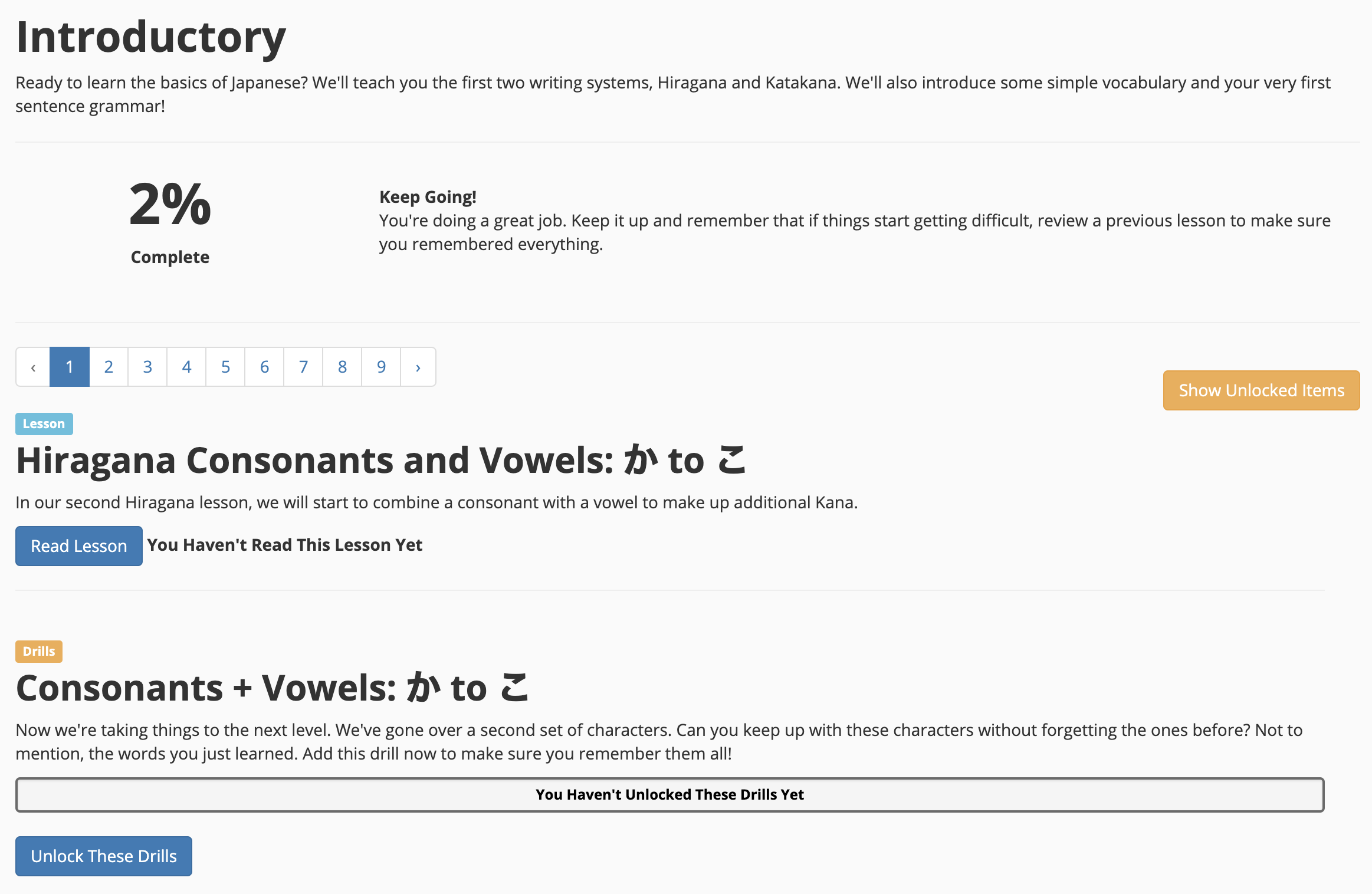 The lessons include audio so you can hear the correct pronunciation of what you're learning. Something I find very interesting is that you can record yourself in order to listen later and improve. You can also practice writing.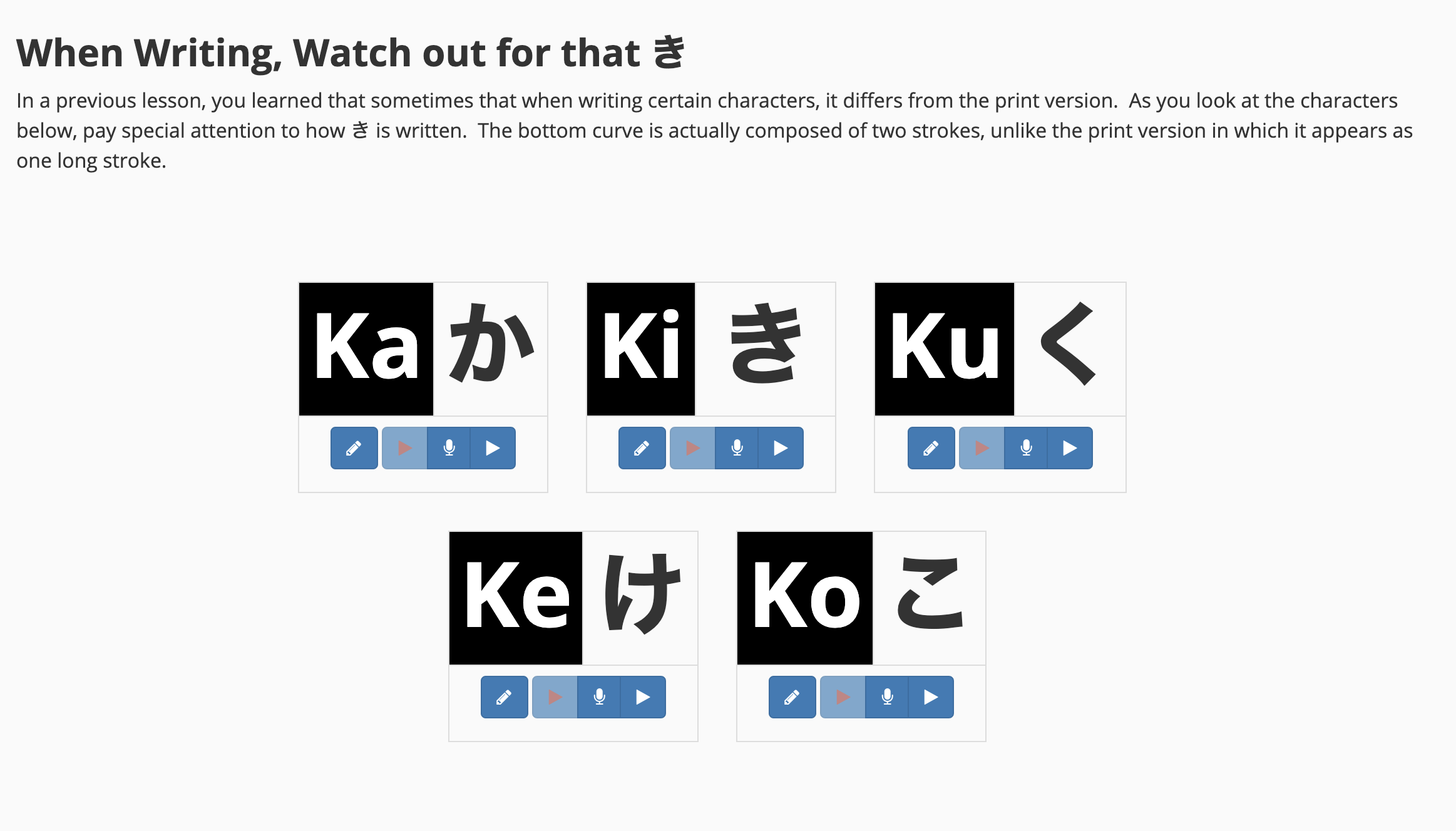 At the end of each lesson, you also have a small vocabulary card with some words that may be useful.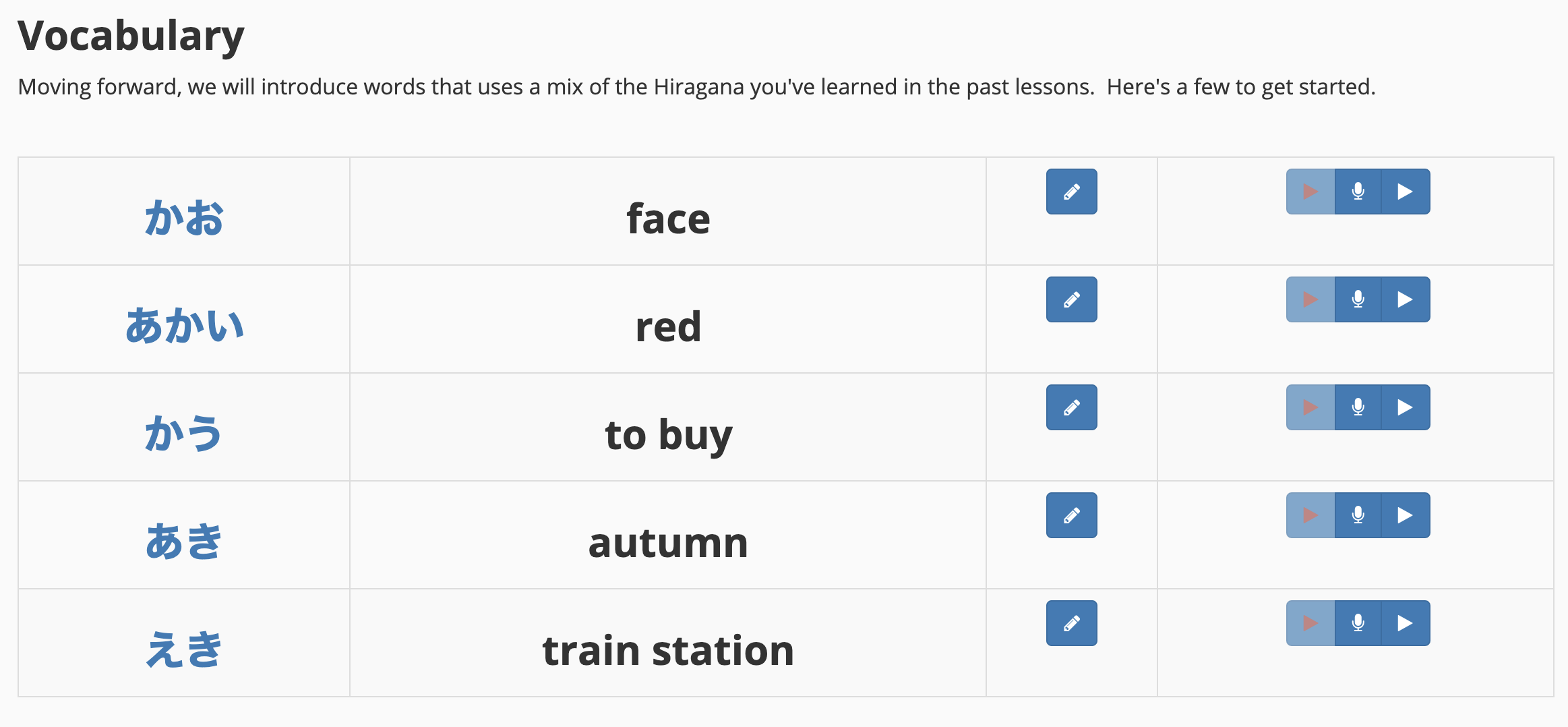 Another detail that I liked is that if needed, many lessons include explanatory notes.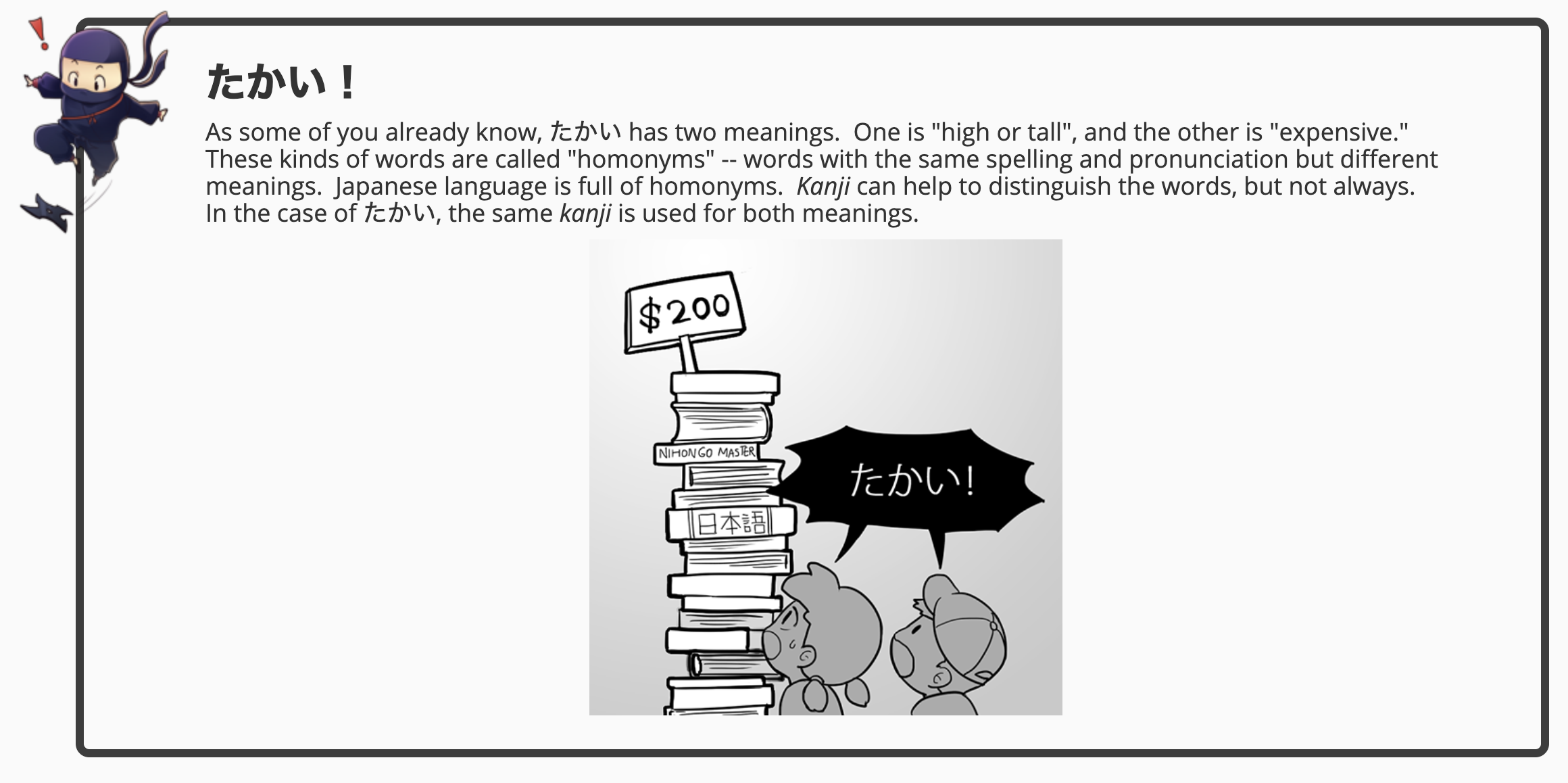 They also have a dictionary and discussion groups where you can talk to other students. And it has a system of points or rewards for that extra motivation to improve.
But one of the things that I liked the most is that they have many podcasts with Japanese lessons so you can study even on the train, in the gym, walking or wherever you want.
One of the problems with face-to-face schools is their often fixed schedules, which may not be compatible with work, university or other obligations. Nihongo Master solves that problem since you can start studying when it suits you best, and as long as you want (lessons are at least 15 minutes a day, but you're free to spend longer if you want, of course!)
You can do many things in Nihongo Master, but my recommendation is to give it a try see for yourself! You have a 7-day free trial and if you don't like it, you can unsubscribe free of charge.
In conclusion, Nihongo Master is an easy, fun but effective way to learn Japanese at your own pace. Using visual resources like manga make it more entertaining and helpful to learn everyday conversations and understand the lesson in context! Also, unlike other online courses that I've seen with slightly outdated websites, Nihongo Master's website has a great design and good user experience. It's easy to use, with a clean and fast interface, and a beautiful design that includes nice and cute illustrations.
Last but not least, it's pretty affordable.

If you think that the Nihongo Master method isn't what you're looking for or doesn't fit you, here are other articles with more suggestions that may help you to study Japanese!
▽Related Articles ▽
▼Editor's Picks▼
---