10 Best Online Japanese Cooking Classes
Enjoy Japanese food from home with this 10 best online cooking classes!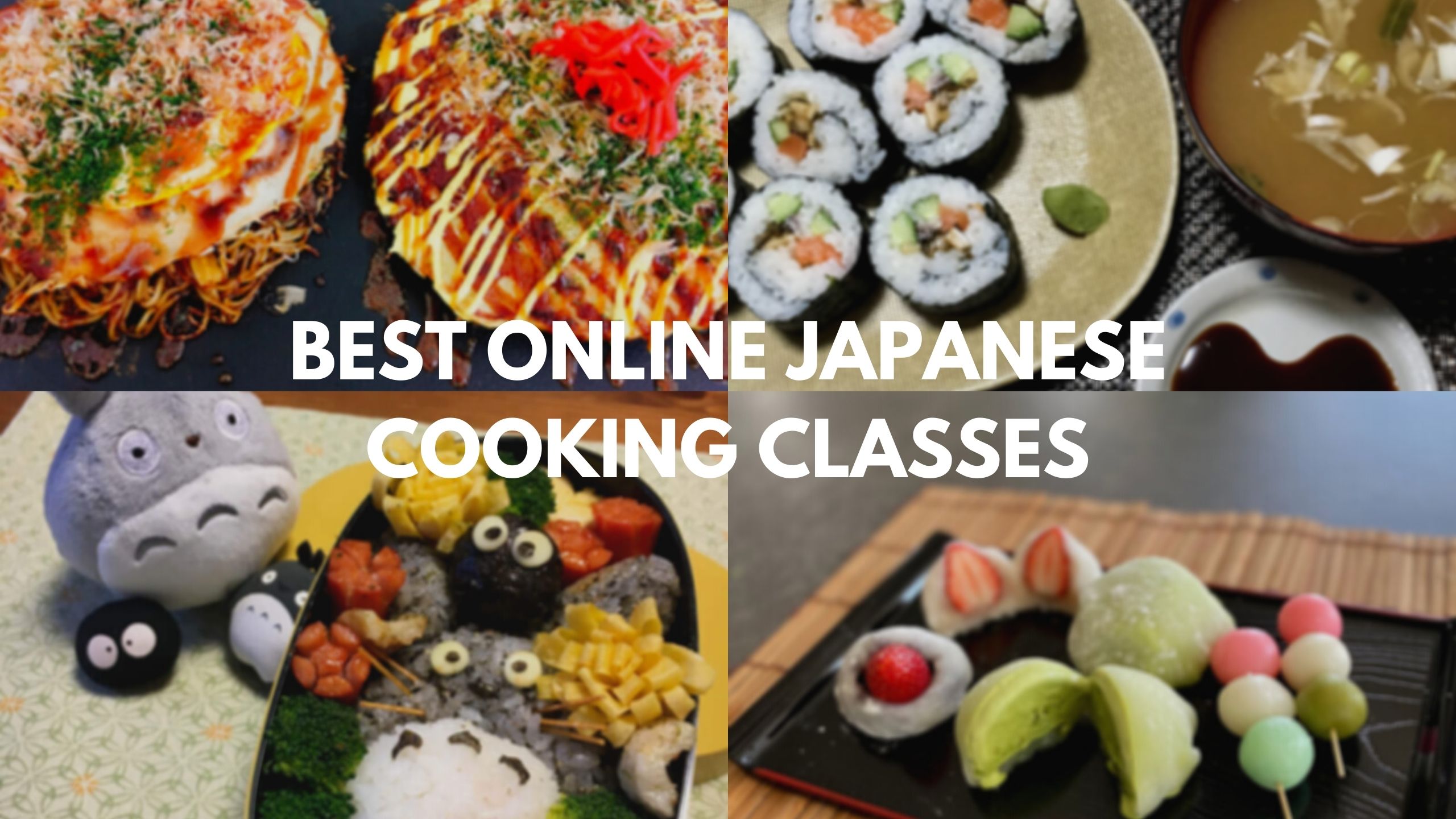 If something is clear by now, it's that the new covid-19 has completely changed our way of life. While looking for a vaccine, it's not yet known how long we will remain in this situation. But although to be honest, the covid-19 is causing problems for many people, not everything is negative.
Many countries were forced to do a strict quarantine, in which people were unable to leave the house for weeks or months. This made many people become interested in cooking. In my country for example, it became very popular baking your own bread to the point that the supermarkets ran out of flour.
On the other hand, some businesses have known how to re-invent themselves and adapt to new times. Airkitchen is a website that introduces hundreds of cooking classes across Japan, including some of the most important and tourist cities like. Local hosts invite you to their home to have an unique experience and discover authentic Japanese home cooking. But with tourists currently unable to travel to Japan, many hosts have launched into the emerging world of online classes.
There are several types of online class and a great variety of different dishes. Here I'm going to show you the best online Japanese cooking class currently available. Learn authentic homemade Japanese cuisine from home!
1. Sushi Class
One of the star dishes of Japanese gastronomy and the most popular internationally is undoubtedly sushi. Although some may think that it seems simple (roll the ingredients in rice and norii seaweed) the truth is that making good sushi correctly is difficult, especially if you have never done it and do not have any help. As an example, the first time I and my friend tried making sushi at home, a giant, poorly made cylinder was left.
In this lesson you can learn how to make real and delicious sushi from the hand of an authentic Japanese chef who has worked for many years in the kitchen in restaurants both in Japan and abroad.
Book it Now▶ Online Sushi class: Roll your own sushi
2. Okonomiyaki Class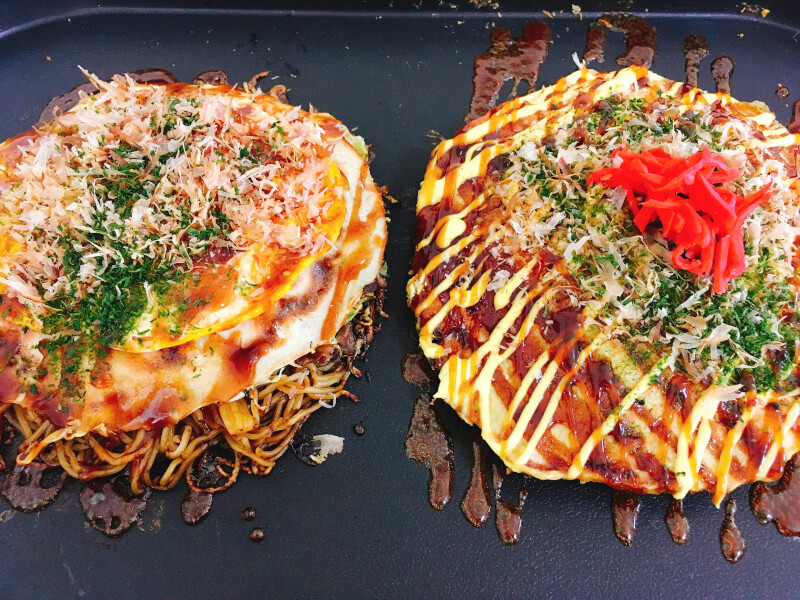 Although perhaps little known outside of Japan, okonomiyaki is one of the most 100% Japanese dishes (ramen or gyoza for example come from China). And in my opinion, one of the most delicious! It's sometimes called "Japanese pizza," but it has absolutely nothing to do with pizza. Okonomiyaki is a totally original dish, unlike anything else you've eaten before and with a unique flavor.
In this cooking class, a home chef who worked for years in a traditional Japanese restaurant uses her experience to teach foreigners how to prepare a delicious okonomiyaki.
Shop it Now▶ Okonomiyaki (Japanese savory pan cake)
3. Gyoza Class
One of the most famous and most popular dishes is gyoza or meat dumplings. Although they are small and you can eat them in a moment, these dumplings take a long time to prepare. The process is not particularly complicated, but having to fill them in and do them one by one requires time. In Japan, it is an activity that many families often do with their children as a way to entertain and have a fun time with the family.
Enjoy a pleasant time with friends or family learning to cook homemade gyozas with the help and instructions of a Japanese housewife!
Check it Now▶ Online cooking class of Gyoza from scratch
4. Handmade Udon and Tempura Class
Udon and tempura are among the most traditional Japanese dishes. They are often eaten together, but they can also be enjoyed in different ways and styles, such as curry udon or tempura with rice. One of its advantages is that they are very easy to make and you need few ingredients (flour and water). But even if it is a simple dish, it is very tasty!
Join this class and learn how to prepare authentic Japanese udon and tempura with a former Japanese chef with over 15 years of experience as a host family.
Book it Now▶ Step on!!" Handmade Udon and Tempura!
5. Mochi Class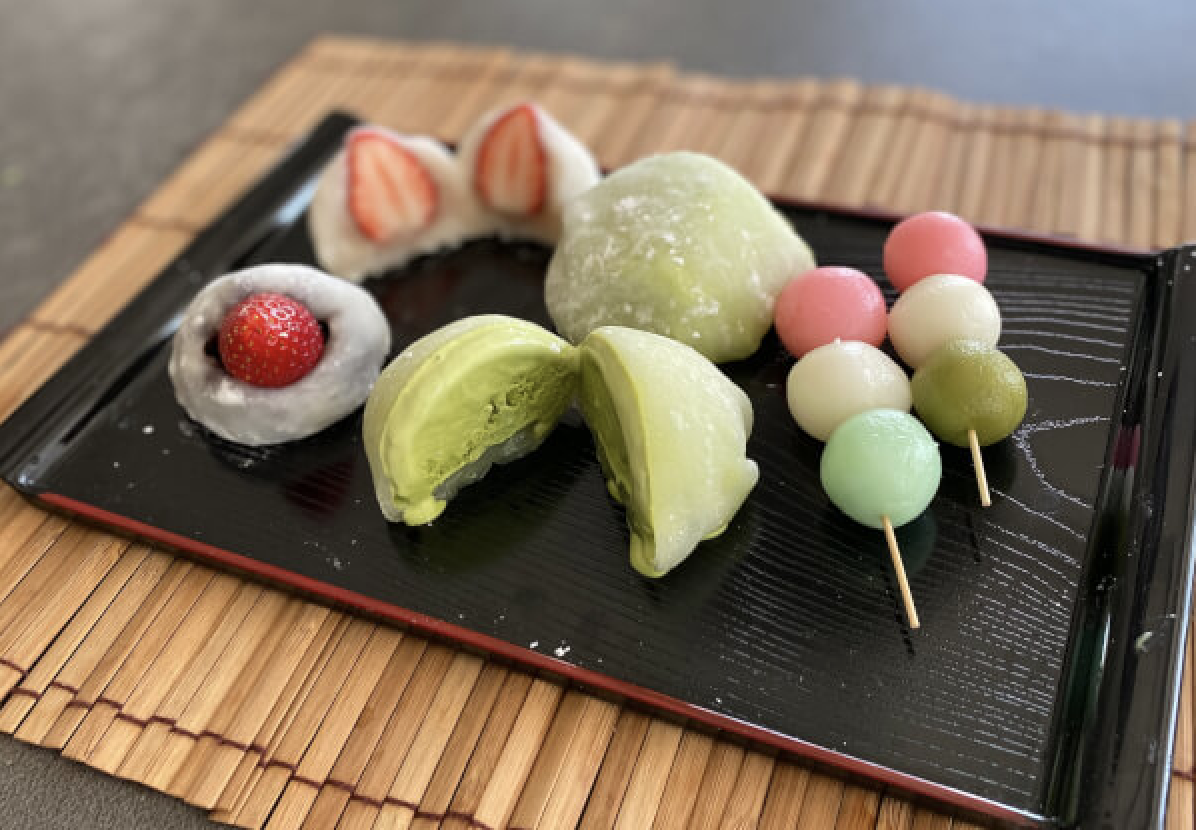 Mochi is a Japanese rice cake made with a glutinous rice, so it has a sticky texture. It's one of the most popular sweets in Japan, and it's prepared in different ways. For example daifuku is mochi filled with a sweet red bean paste and a strawberry in the middle. Another way is ice cream wrapped with mochi. Another popular dessert is dango, which resembles mochi but is made with rice flour instead of rice.
Here you can learn how to make these three types of Japanese sweets from a certified nerikiri (traditional Japanese sweets) art instructor.
Check it Now▶ Online Mochi Making Class
6. Character Lunch Box Class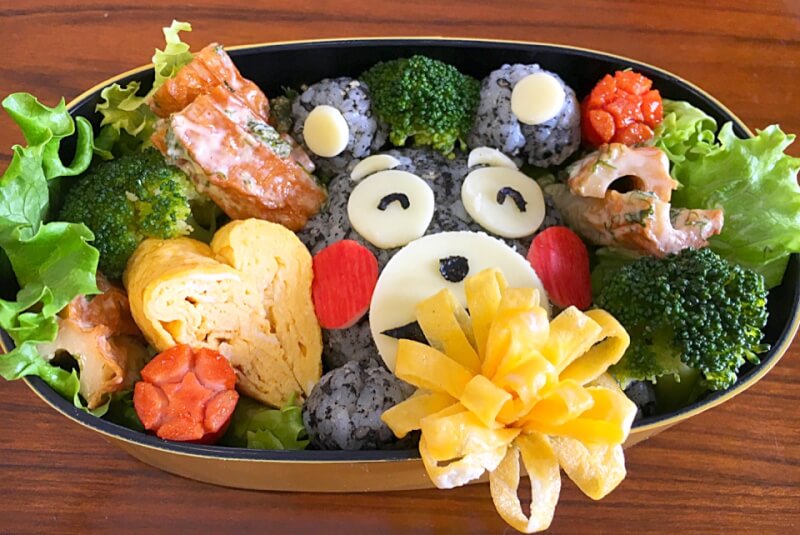 Although lunch boxes exist in most countries of the world, in Japan they have taken the presentations to another level, making it an art form. Decorating lunch boxes or making food with adorable shapes (octopus-shaped sausages, etc.) started as a way for Japanese mothers to get children excited about trying different foods, but it has become a food art that even has a national contest!
If you join this class you will be able to make the most adorable lunch boxes in the whole city and your children will be the envy of the school! (you can also make them for yourself)
Shop it Now▶ Cute Chara-ben (Character Lunch Box) Cooking Class
7.
Omu-Rice Class
Omu-rice is one of my favorite Japanese homemade meal. It's just rice with ketchup and chopped chicken wrapped in a omelette but the taste is super yummy! It may seem simple, but for it to be a good and delicious omu-rice the omelette has to be fluffy and to make it correctly requires technique and practice.
Discover in this class how to prepare a homemade omu-rice and the secrets to get a fluffy and soft omelette.
Check it Now▶ Online Fluffy Omu-Rice class
8. Ramen Class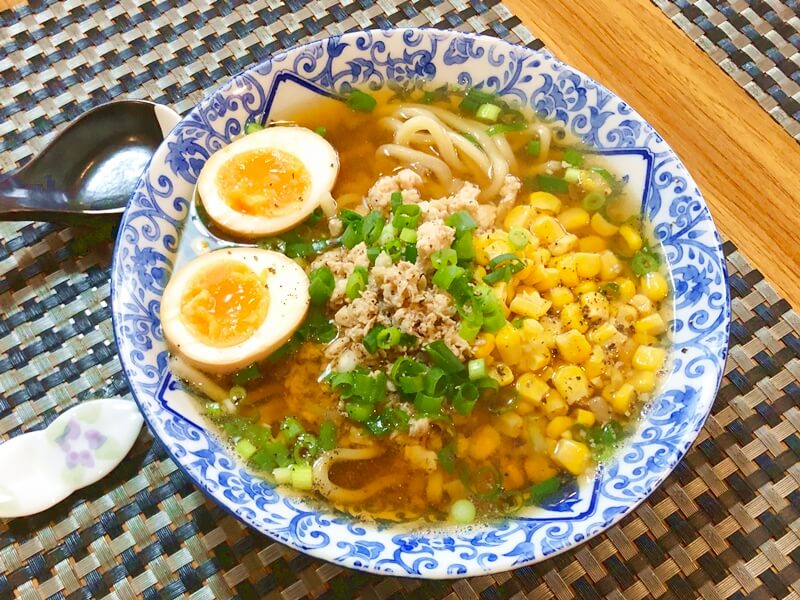 Along with sushi, ramen is another of the star dishes among tourists traveling to Japan or Japanese food lovers. Although it's true that it's originally from China, in Japan they have adapted it to their tastes and in my opinion the flavor of Japanese ramen is totally different from Chinese ramen so they cannot be compared or say that it's the same.
In this class you will not only learn how to prepare your own homemade ramen from scratch (you will even make your own noodles!) but you will also have a great time. Option for vegans and vegetarians available.
Book it Now▶ Dancing on the dough to make Japanese ramen!
9. Oyakodon Class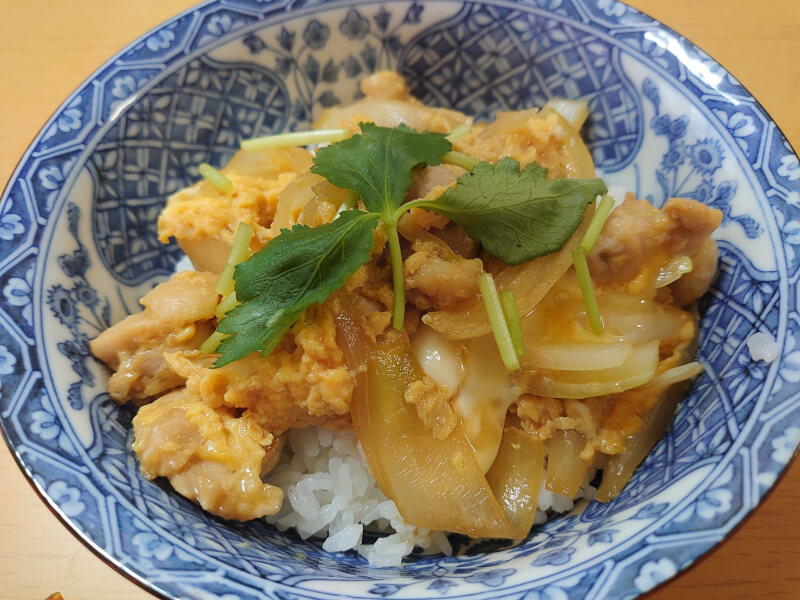 Oyakodon is a homemade meal that is within the category of donburi. Donburi (abbreviated as don) literally means bowl, but it's used to refer to a type of Japanese dish or cuisine that consists in a bowl of cooked white rice with some other food served on top of it. In this case oyakodon in Japanese means "father and son" because it's made of chicken and egg.
Join this class and learn how to prepare oyakodon, one of the most common homemade dishes in Japanese houses with the traditional recipe of a Japanese home chef.
Shop it Now▶ Oyakodon Cooking Class for Beginner
10. Japanese Sweets Class
Ok, this is not a Japanese dish. But anyone who has been to Japan knows that the sweets and cakes here are very different and many even say that they are much more delicious! Although they were recipes originally from other countries, the Japanese have perfected them.
So why not indulge yourself and learn the secrets of Japanese pastries from a Japanese baker with more than 10 years of teaching experience.
Check it Now▶ Kaori Jewellery Sweets® Experience at your kitchen!
If you are planning a trip to Tokyo in the future (when traveling is possible) and would like to attend a cooking class in person, this article with the best cooking classes in Tokyo can help you!
From authentic Japanese dishes to Vegan food, you have a wide variety of options. See which one is the best fit for you and take note for your next trip to Japan!
Thanks for reading! I hope you have enjoyed my list 🙂
If you are looking for more Japanese food or online activities recommendations, check out these articles, too!
▽Related Articles ▽
▼Editor's Picks▼
---