5 Best Online Virtual Tours in Japan
Discover Japan from home with this 5 best online tours!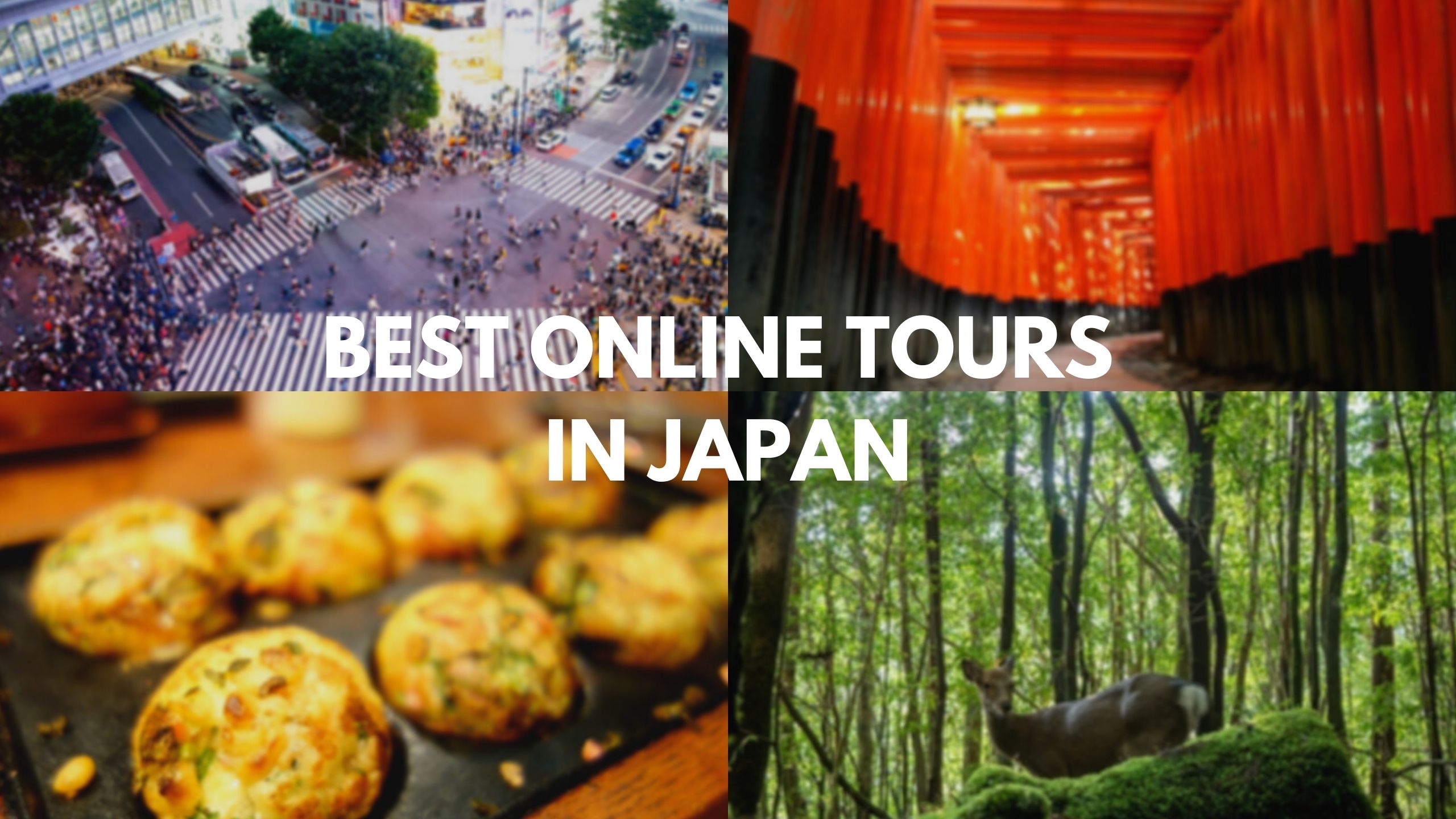 It seems that this 2020 we will not be able to travel a lot. Since the emergence of the new coronavirus covid-19, as we all already know, traveling has become almost impossible. Many people have had to cancel their trips this year and postpone them for later. Although we understand that it's for the good and safety of everyone, it's also understandable that those who were looking forward to their dream trip, feel a bit down when having to postpone it without a fixed date. If this year you were finally going to come to Japan and you had to cancel your trip, I propose you an alternative!
Some companies had the idea of offering online tours through platforms like Zoom, to try to bring Japan closer to the people who are at home. I know that it's not the same as traveling yourself, but at least it can serve to better cope with the wait and take not of places that you want to go when everything returns to normal. Also, these tours are very cheap and affordable!
There are several types of online tours, through different cities and places in Japan. Here I'm going to show you the best online virtual tours currently in Japan. Travel to Japan from the sofa at home!
*Please note that this article contains affiliate links.
1. Quick Overview for Travel in Japan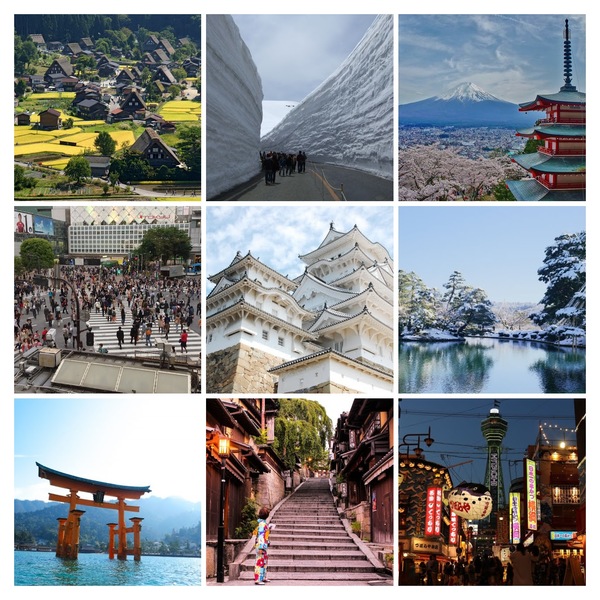 This tour is perfect for people that are planning to travel to Japan soon (when things get better). It's a general introduction to the country with the highlights of Japan and information about culture, food, customs, local people and more! You can get several tips for your future trip while virtually visit the best well-know places and less-know but worth-to-visit places in Japan.
During the tour you can ask them questions, and if there is time at the end of the tour and depending on the number of people, they also help you for making your travel plans.
Book it Now▶ [Virtual Tour] Quick Overview for Travel in Japan
2. Japan Highlights
Although there are many interesting places, the three star cities of Japan that are not missing in any travel package are Tokyo, Kyoto and Osaka. Tokyo is the great capital, an icon of modernity and technology. On the opposite, Kyoto is the ancient capital where you can enjoy traditional Japan. And Osaka is the best city for food, with many interesting places to go.
There are currently three tours available, with the highlights of each city. Choose the city that you like the most and discover its best places! Or visit all three. You can also visit one of the most popular places in Kyoto, Nara.
Check it Now▶ [Virtual Tour] Tokyo Highlights

3. Ghibli Spots in Japan
If you are a true Ghibli fan, you cannot miss this tour! This tour will take you virtually all over Japan, from the North (Hokkaido) to the South (Yaku Island) and will show you many of the places that are said to be inspirations for some of the most famous Studio Ghibli films such as forest of My neighbor Totoro, the enchanted forest of Princess Mononoke and much more.
But you will not only be able to visit the movie locations, also some Ghibli-themed cafes and restaurants. There are even some quizzes to answer during the tour, which makes it more fun!
Book it Now▶ [Virtual Tour] Ghibli Spots in Japan
4. Japanese Calligraphy Workshop for Beginners
This is not a tour but rather a workshop but it can be a different and fun activity to do a day at home and learn more about Japanese culture. First they will explain you a brief history of Japanese language and calligraphy, and learning calligraphy nowadays. And then after the introduction you will learn how to write in Kanji starting from basic lines and words one by one and practicing the whole Kanji in the end.
Although it's online, this activity allows you to participate from home so it's more fun. Discover the art of calligraphy in Japan while learning Japanese kanji.
NOTE: This online course is temporarily unavailable.
5. Fukushima Disaster Area
This is not a fun or pleasant tour so I understand that some people may not be interested in this type of tour. However, I think it's a necessary and interesting tour. Many things are being said about Fukushima and the nuclear power plant accident in March 2011 in the news. On this tour you will have first-hand and real information, and you will see how the city, the industry and the people have changed since the Great Ease Japan Earthquake.
The March 2011 earthquake and nuclear accident caused many people to lose their loved ones or their home. Many animals died on farms because they could not be fed or cared for. In this tour the guide introduces you to local people who have lived through the earthquake and are living its consequences years later, and they tell about their experience and stories. Listening to their stories, this tour makes you reflect on the use of nuclear energy.
Check it Now▶ [Virtual Tour] Fukushima Disaster Area
My co-worker was able to do this tour in real and visit Fukushima, and explained his experience in this article:
---
Japan Wonder Travel is one of the best tour agencies in Japan, organizing their original and interesting tours and activities across the country including Kyoto, Osaka and Tokyo. Their tours are all guided by experienced and professional guides who not only are familiar with each area and have a thorough knowledge of its history and culture but also have a passion for showing foreigners their country and are friendly. With those wonderful guides it is not surprising to see thousands of happy reviews from costumers. They are the winner of the Certificate of Excellence by the TripAdvisor !!
One of the biggest advantage of choosing Japan Wonder Travel is that their tours are very flexible and customizable. For example, if you have any food allergy or preferences, or change the itinerary of the tour, you can send them inquiries when you book the tour! The tours by Japan Wonder Travel is highly recommended for travelling with family, friends and even for solo travellers.
In this article I have listed only their online tours due the covid-19 but they do operated several real tours across the country so if you are planning to come to Japan when the situation will be better and you want to do one or more real tours, please check out the attached links below and find the best guided tours in Japan and get a discount coupon!
---
Hope you have enjoyed reading my list of the best online tours in Japan 😃 For real tours and activities recommendations, check out these articles too! 😉
▽Related Articles ▽
▼Editor's Picks▼
---