10 Best Japanese Kitchenware that You Can Buy at Amazon
Must-Buy Japanese Kitchenware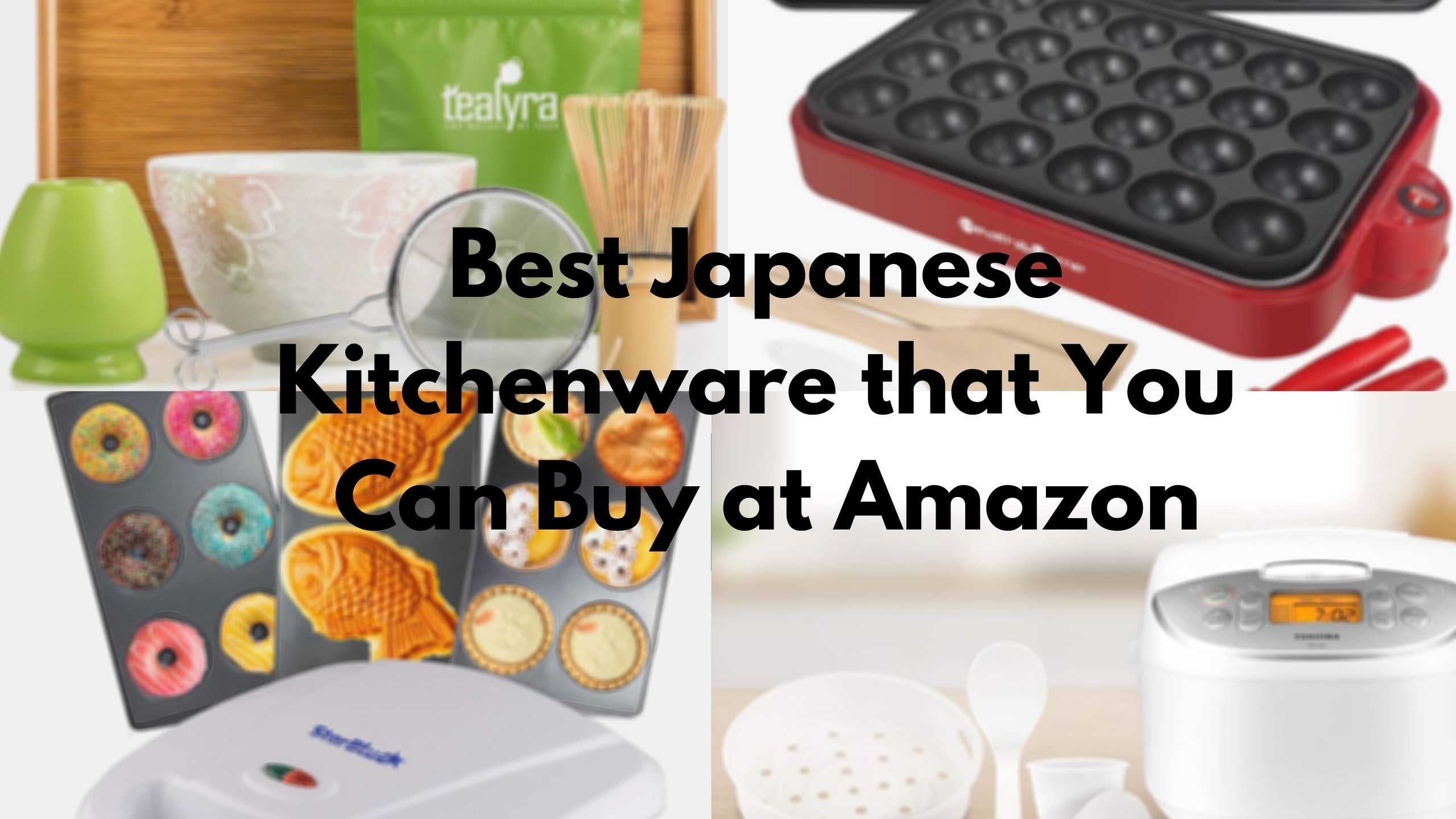 Do you miss Japanese food but currently can't travel to Japan nor do you have any good Japanese restaurants near your home? Are you bored of always cooking the same and looking for new ideas? This is your article! Here I'm going to show you Japanese kitchenware that you can buy on Amazon USA and become an authentic Japanese food chef yourself! Well, maybe not a chef, but you're going to be able to make simple homemade Japanese dishes.
Although cooking is sometimes seen as boring or monotonous, it doesn't always have to be that way. Including dishes from other countries or new recipes, we not only add variety to our diet, but we make sure that not every day is the same, which can help us mentally since routines are usually tiring. Also, cooking can be very relaxing and can help us escape our problems for a few hours when we are stressed or worried about something.
Japanese food has become more and more popular abroad, and people are discovering that there are many more things besides sushi. In this list you will find products that most Japanese people have in their homes and use on a day-to-day basis, and that serve both to prepare Japanese dishes and for many other things. If you don't live in the United States, you can find the products in this list on Amazon in your country.
So let's start!
1. Takoyaki Grill Maker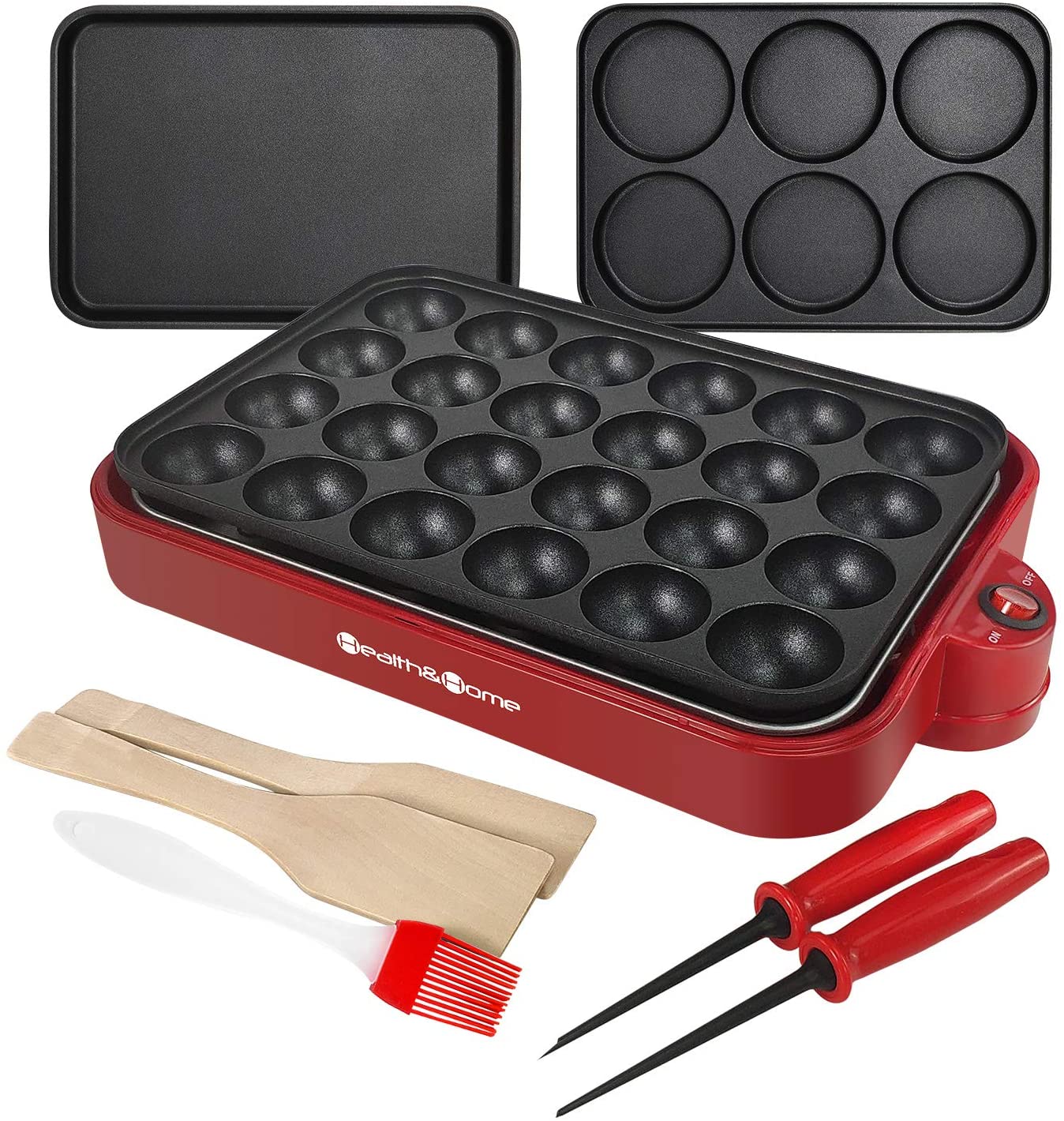 The famous "octopus balls" originating from Osaka have become one of the most popular Japanese dishes among both foreigners and locals. In Japan the term "tako party" is widely used, which consists of a meeting with friends or family at someone's house to make homemade takoyaki together. It's not just about the takoyaki (which is delicious) but also about doing something together and having a good time.
With this machine you can make your own takoyaki at home, alone or with friends. The good thing about making the takoyaki yourself is that if you don't like octopus you can improvise and do whatever you want. For example, me and my vegetarian friend were once served cheese takoyaki and it's the best takoyaki I've ever had!
In addition, as it has three baking trays, it is not only used to make takoyaki but many other delicious dishes! It is a quick and easy way to cook.
2. Rice Cooker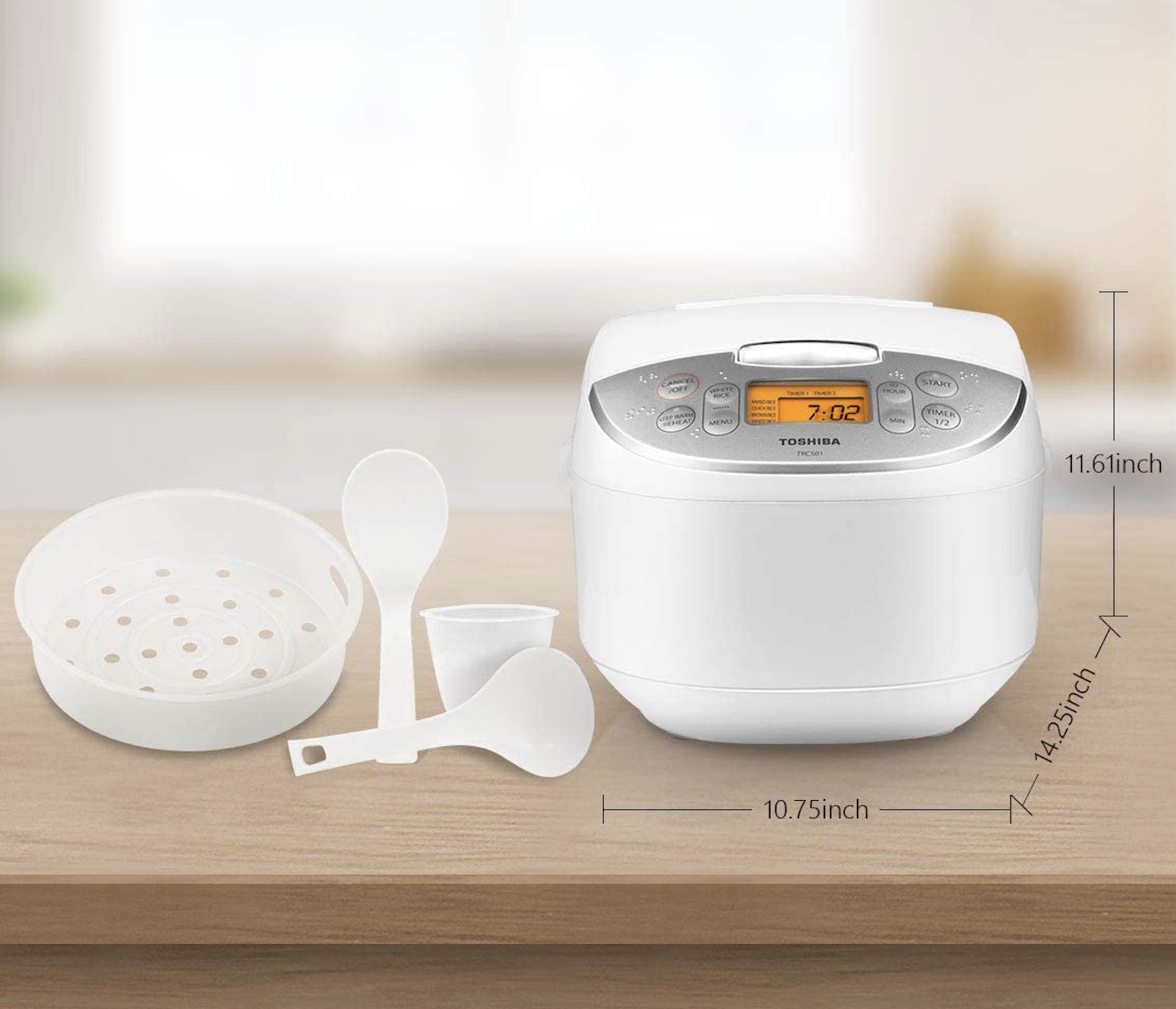 A must of any Japanese house is without a doubt a rice cooker. Many Japanese dishes are based on rice, such as curry rice, sushi, onigiri, omurice, etc. For these occasions, having a rice cooker makes things much easier. It's true that rice can also be made with a normal pot and water, but usually it's not the same, and there is always the risk that it will be very pasty. With the rice cooker you simply have to put the right amount of water and rice and then you can focus on preparing other things, without having to worry about the rice. For example, if you prepare curry rice while the rice is being cooked in the rice cooker, you can only focus on preparing the curry.
You may think that a rice cooker is only for preparing boiled white rice, but it is not true. On the internet there are recipes for various dishes that you can make using a rice cooker, such as bread or even a cake or sponge cake!
3. Taiyaki Pan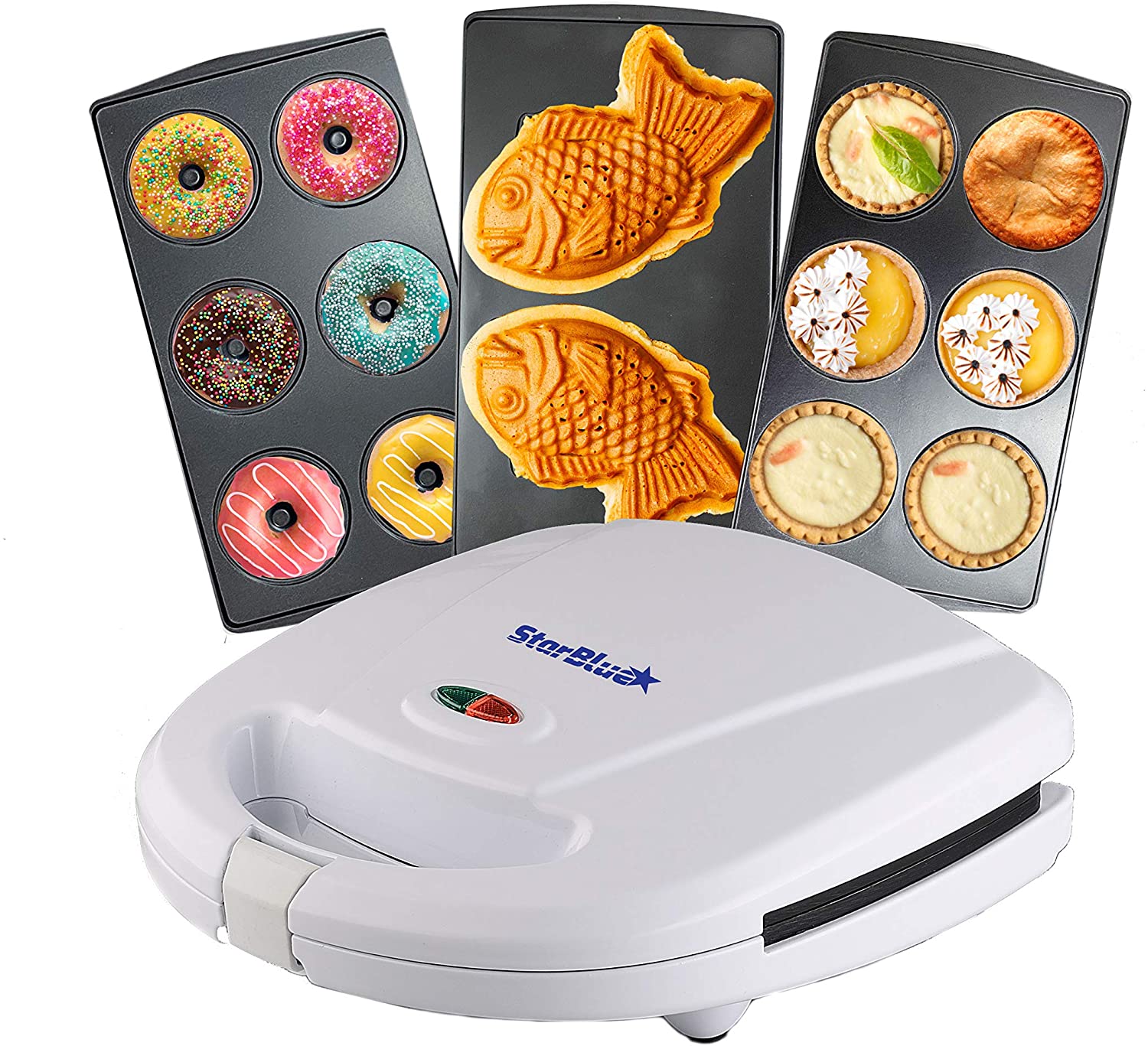 One of the most popular sweets in Japan is Taiyaki, a fish-shaped waffle snack. The Japanese love it, and with good reason, as it is delicious! In almost all cities there are several small take away stores that sell freshly made. But another option is to prepare them yourself at home. In Japan, taiyaki, like many sweets, is filled with sweet red beans, but they can also be found with chocolate or cream. If you have children, they are sure to love it and it's a fun and entertaining way to spend an afternoon or a Sunday breakfast. Or also to indulge yourself! 😉
There are special pans to prepare taiyaki in the 'traditional' way. However, it's more difficult to prepare and also only serves to make taiyakis. With this maker you can prepare many other desserts, such as donuts or quiche, and so you have more variety and it's more fun!
4. Sushi Making Kit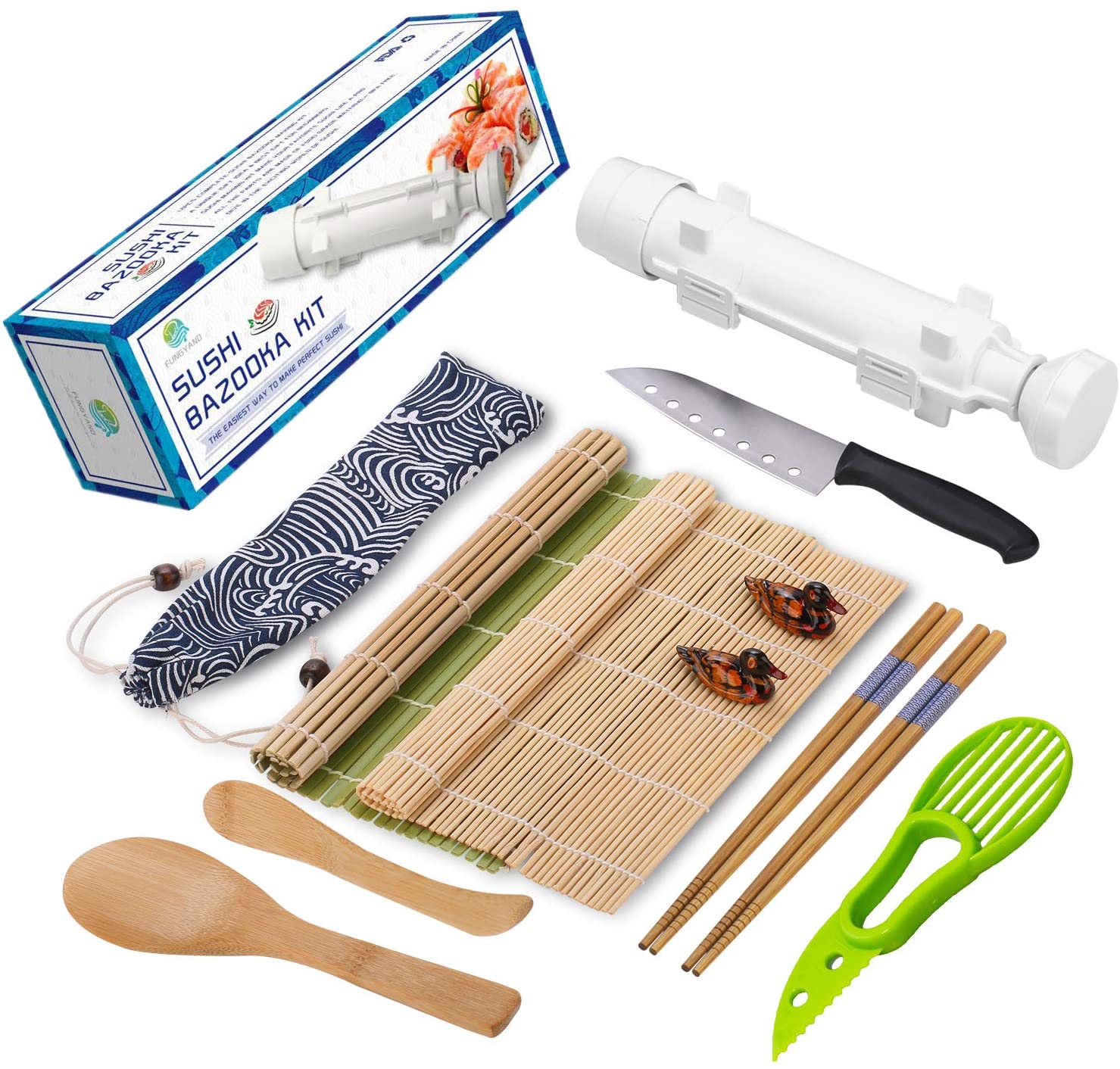 Of course a must that shouldn't be missing for any Japanese food lover, is a sushi set! Nowadays there are many restaurants or take away sushi shops and it's easy and cheap to find. But it's so much more fun to do it yourself at home. You can invite friends, family, or whoever you prefer and have a nice and funny time together. Also, making sushi yourself at home, you can add the ingredients you prefer and even try new and original things.
This kit has everything you need to get started in the world of sushi easily and simply.
5. Kakigori Machine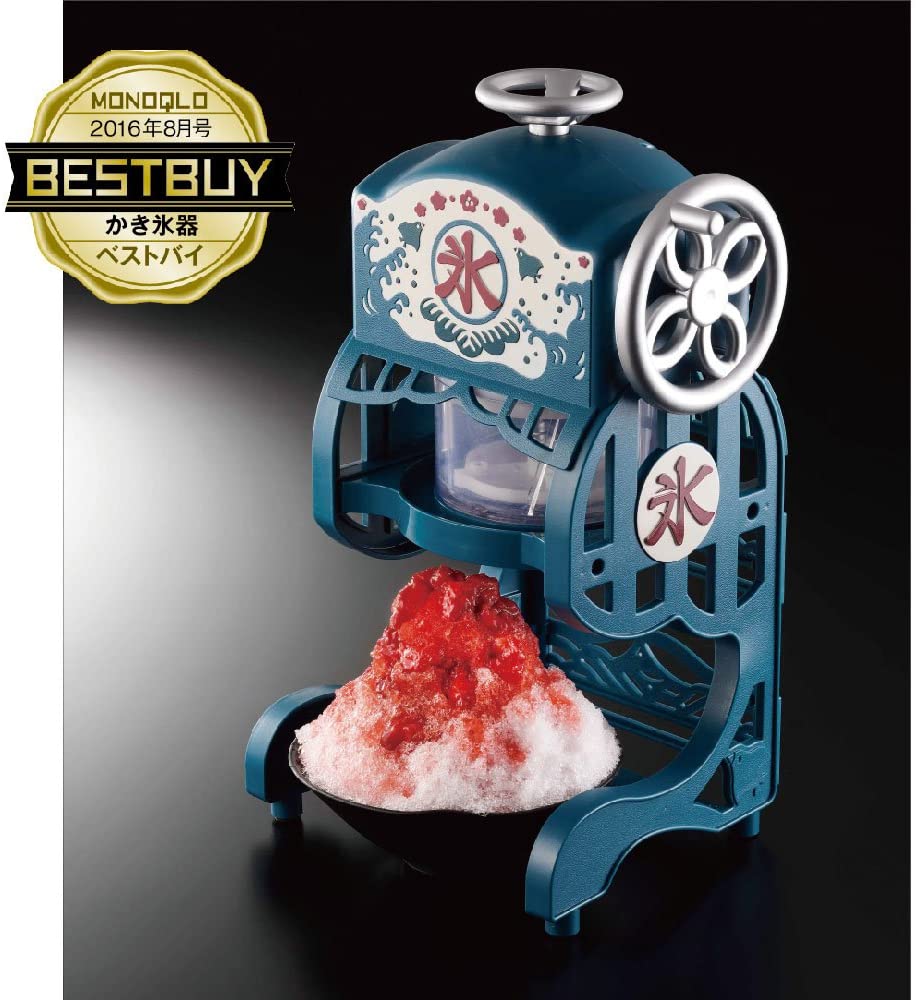 For those who don't know, Kakigori is as "Japanese ice cream" that consists of shaved or crushed ice with syrup. The syrup can be of different flavors like strawberry, lemon or melon or even green tea. You also can sweetened with condensed milk. They're very refreshing and is the star food of summer in Japan.
Although they're easy to buy anywhere in the city, many Japanese, especially families with children, have their own kakigori machine to make at home. And now you can buy it too to have in your home no need to travel to Japan!
You can also buy a set with different flavored syrups to start making your own kakigoris at home.
6. Matcha Green Tea Kit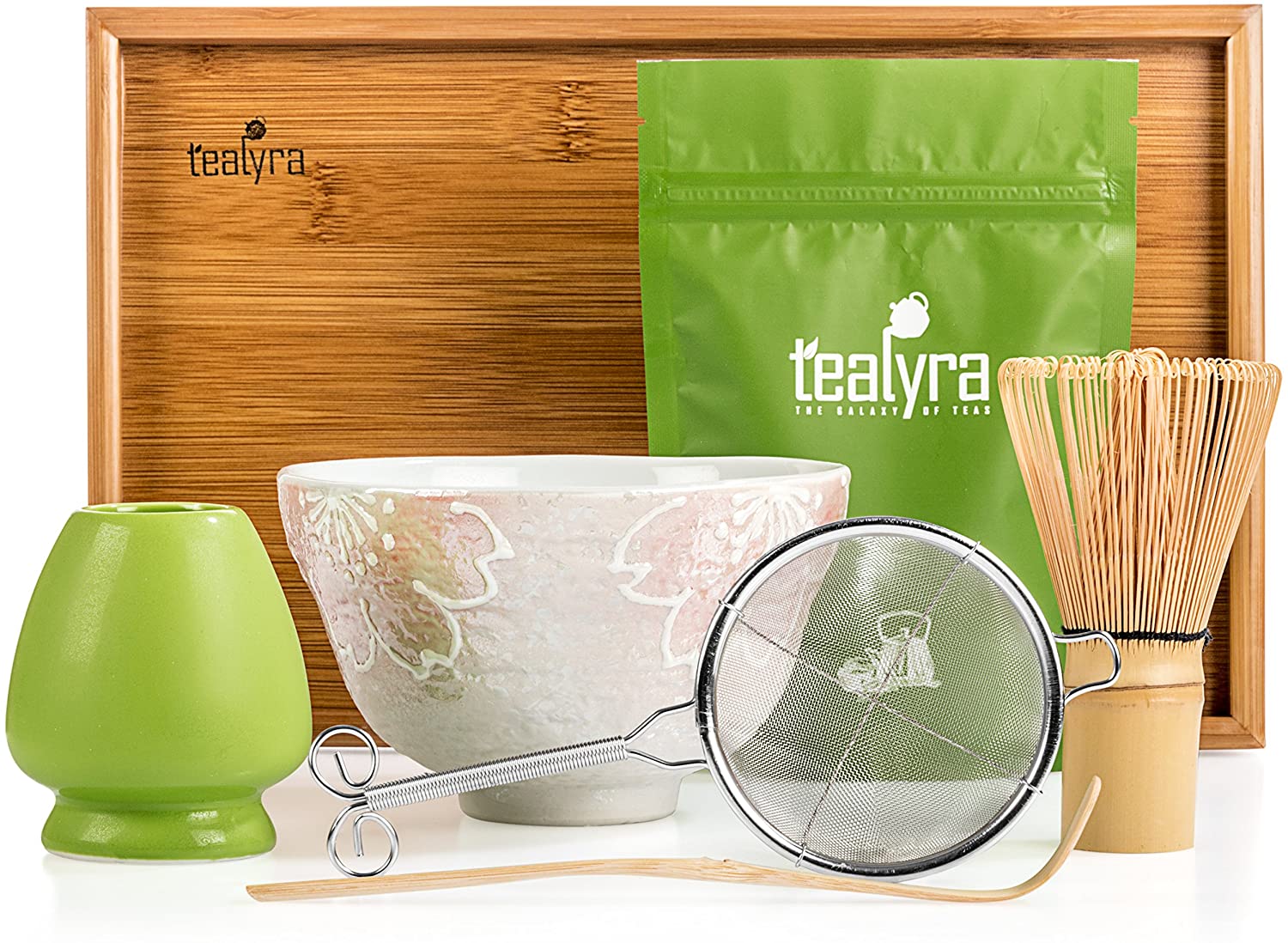 The Japanese tea ceremony is one of the most popular activities among tourists traveling to Japan. But now you don't have to go to Japan to enjoy a good traditional matcha green tea. I know that it's not the same as a ceremony in a traditional tea room, but it's a small approximation while you can travel to Japan. Surprise your guests with an elegant and sophisticated touch! 😊
If this is your first time and you would like to try doing it yourself but you don't know how, here is a video on how to prepare a delicious matcha green tea in the traditional way!

7. Sake Set
The best known Japanese alcoholic drink in the world is sake, a type of rice-based liquor that sometimes it's translated as "rice wine". Actually what we know as sake is Japanese Alcohol or Nihonshu in Japanese, since the word sake means alcohol in general in Japanese (for example beer or wine are also 'sake').
If you're going to have a Japanese food home party with sushi and homemade takoyakis for example, you cannot miss a good glass of this liquor. You can drink it hot or cold, but in both cases the best way to taste it's in small glasses such as shot glasses, since it's a very strong liquor. And what better way than to drink it than in a Japanese sake set. You can choose the traditional set that is used in most restaurants, or a more adorable and original one.
▶ Shop Now a Traditional Sake Set!
▶ Shop Now a Cute Raccon Dog Sake Set!

8. Japanese Bento Box Set
Bento are the typical Japanese take-out box lunch. Surely you are thinking that they're many countries with lunch boxes for workers, students and other people who have to eat out. But Japanese bento are especially surprising because they usually have a very careful presentation and a balanced meal. As in Japan these lunch boxes have been used for many years, they also have many beautiful and cute designs and the distribution inside is also different and more practical, allowing more variety. Add a touch of color to your life with a pretty Japanese lunch box!
▶ Buy Now a Japanese Traditional Rabbit Moon Red Bent Box!
▶ Buy Now a Japanese Traditional Rabbit Blossom Blue Bent Box!
If you want to have a completely Japanese experience, you can also buy some matching chopsticks!
9. Japanese Stainless Steel Knives Set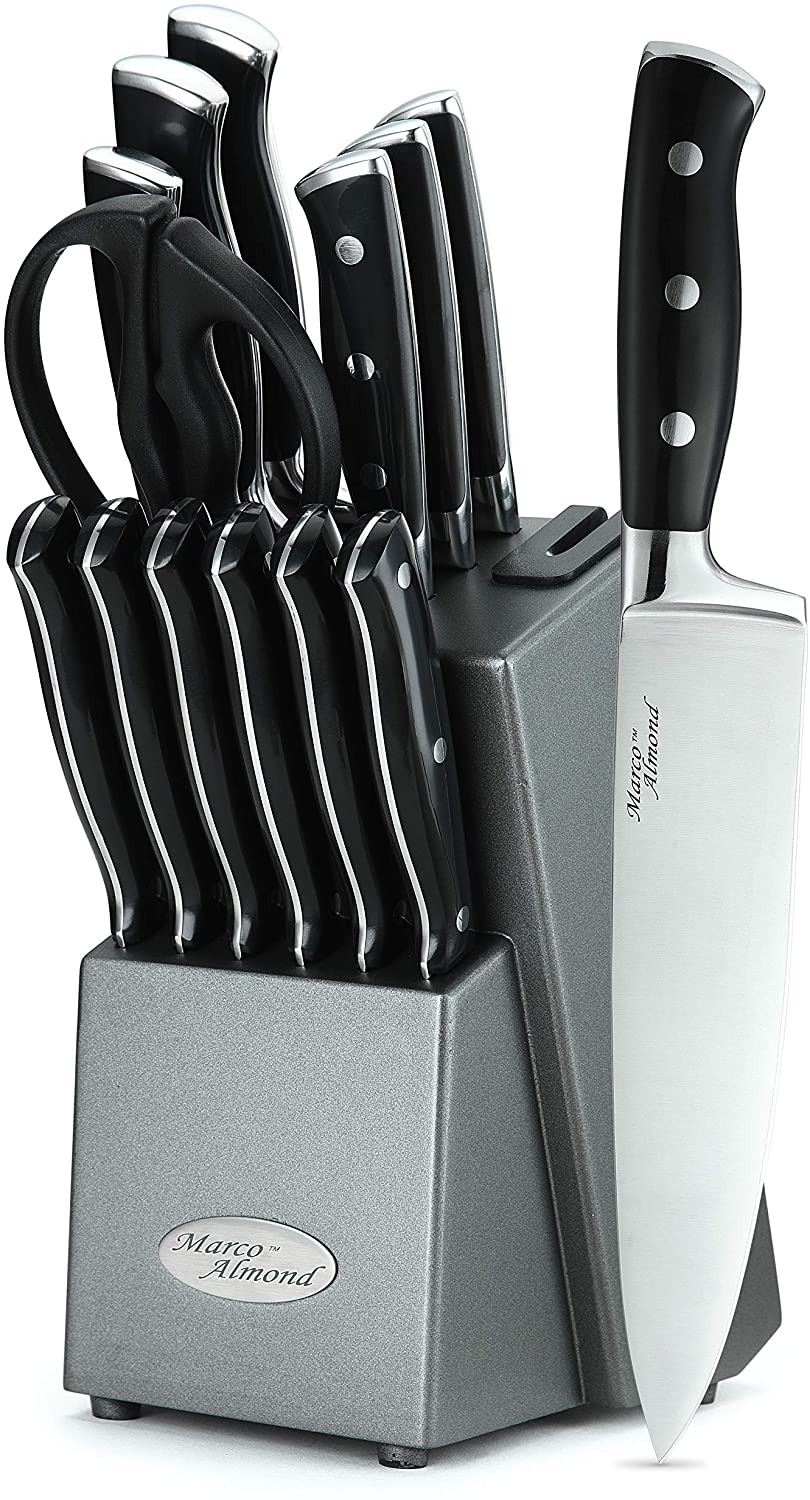 The quality of Japanese knives is well-known throughout the world, and this is due to the Japanese steel, considered one of the top two best in the world. A good set of knives is essential in almost any home, as it helps us to cook more easily and better and prevents accidents. Take home the best quality from Japan at a good price!
10. Starbucks Japan Limited Mug "You Are Here" Collection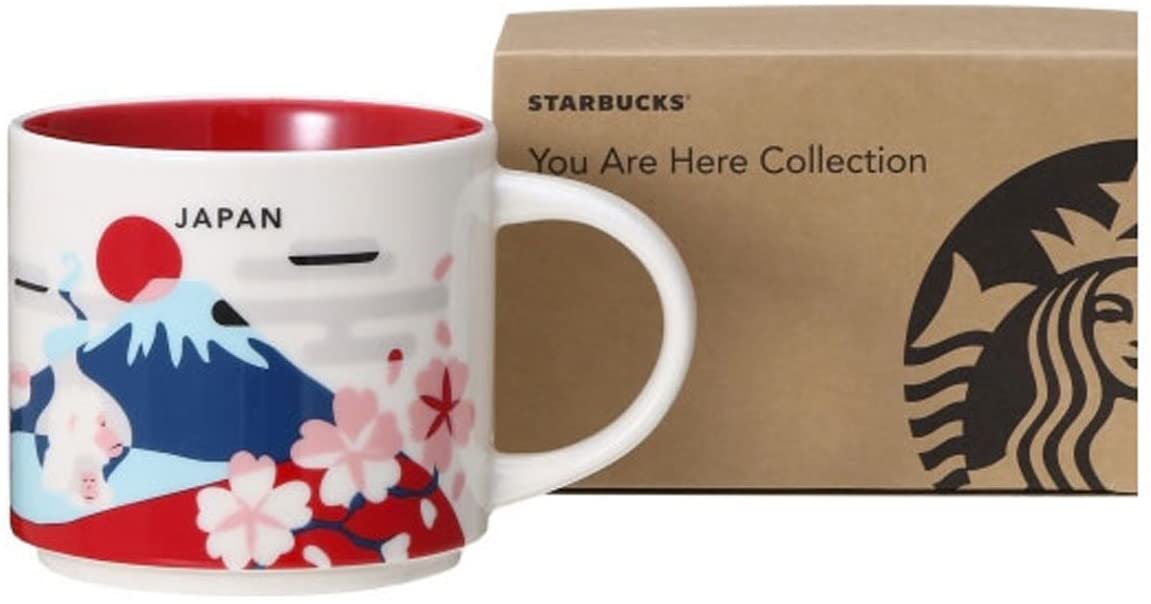 Okay, this is not exactly a kitchenware, but it's the coolest and most beautiful mug from Japan you are going to see. In the last year it has become one of the most purchased souvenirs. Now you don't need to travel to Japan to have breakfast in this beautiful mug!
▶ Shop it Now! -Online Cooking Class
Due to the COVID-19 pandemic, travelling to Japan and attending a cooking class might be difficult for the time being. However, you can attend a cooking class while being at home with airKitchen LIVE, private online cooking classes hosted by teachers from Japan and around the world! You can use online communication tools such as Zoom and Skype, and lean how to cook traditional dishes and communicate with teachers safely from home. Click the link below to check online cooking classes available today!
▶ airKitchen LIVE: best online cooking classes
For more info about Japanese food, please check out these articles, too!
▽Related Articles ▽
▼Editor's Picks▼
---