10 Best Things to Do in Nagoya
Nagoya Travel Guide: What to Do in Nagoya Now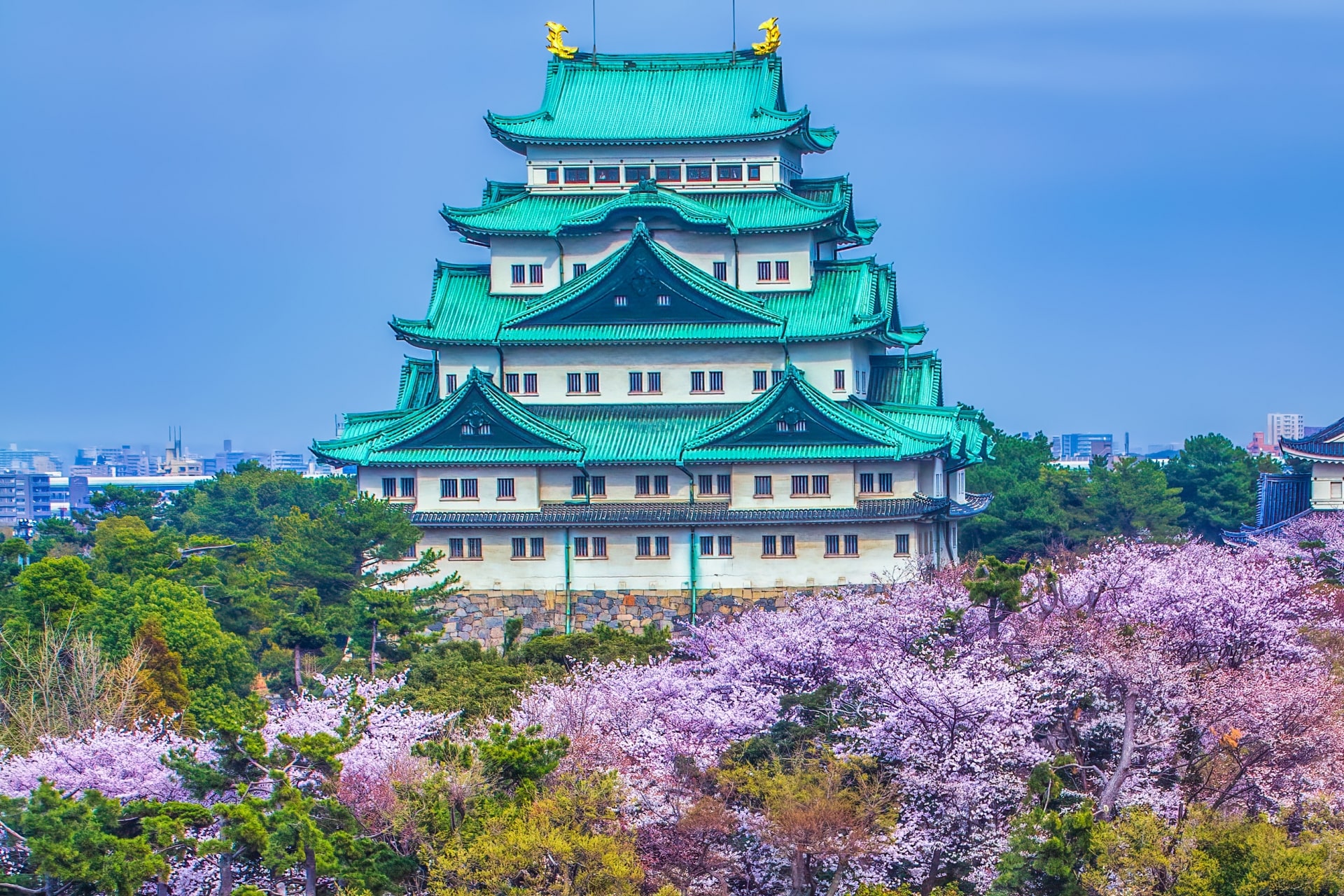 Nagoya is one of the biggest cities in Japan, whose population is the 3rd largest. It's also the central city of Chukyo industrial region which is the biggest industrial region in Japan. Since Nagoya is in the middle between the east and west side, the access is very good from every side in Japan. The first world expo in the 21st century, EXPO 2005 AICHI, JAPAN was held in 2005, and there were more than 20 million people for 185 days.
However, the attractiveness of Nagoya has not been spread enough. Needless to say, Kyoto and Osaka are very popular among tourists, and there are many famous tourist attractions, like Kiyomizu Temple, Universal Studio Japan and so on.
Nagoya has many nice places where you should visit and good local foods as well. There are many historical backgrounds and buildings especially related to Ieyasu Tokugawa, who had the base in Nagoya Castle.
Then I would like to introduce the 10 best things to do in Nagoya. Let's see and find your favorite thing in Nagoya.
1. Nagoya Castle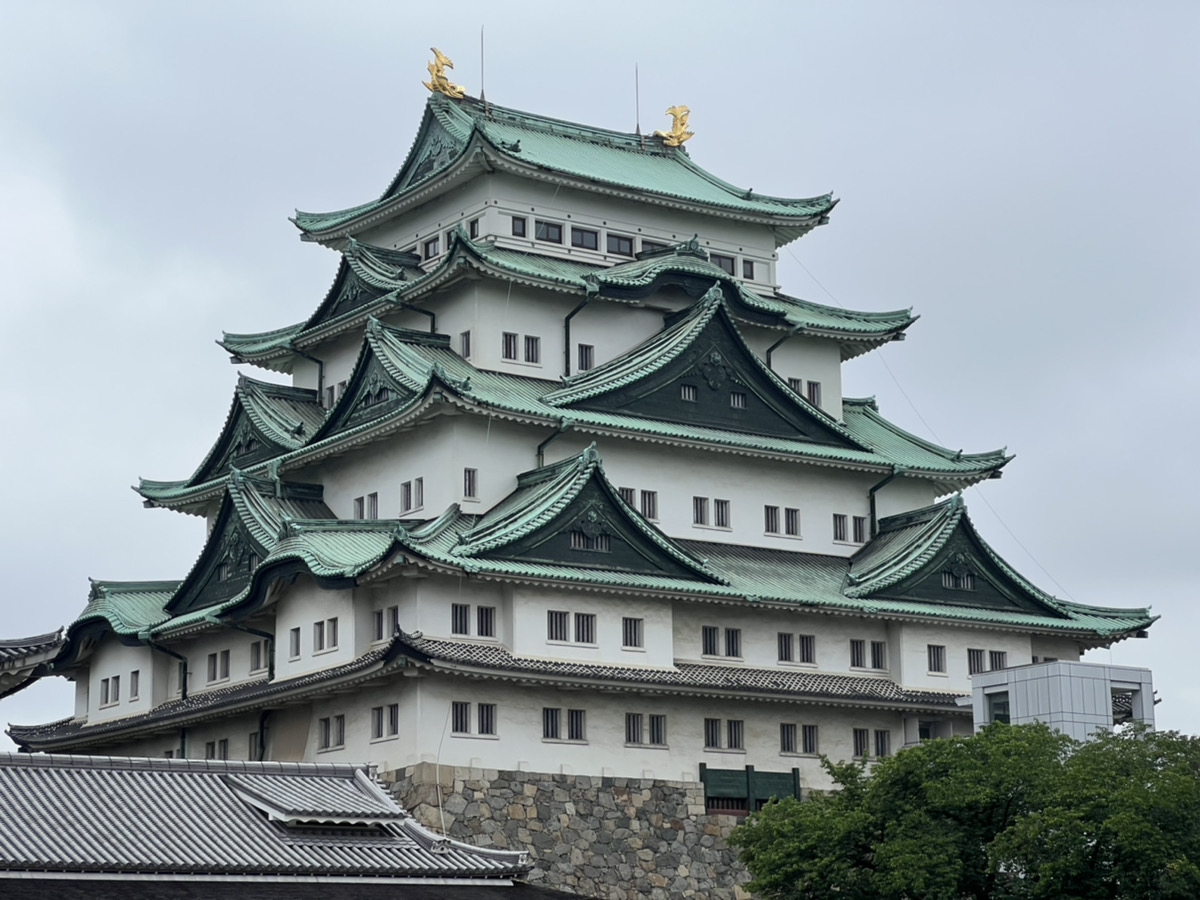 Nagoya Castle was founded by Ieyasu Tokugawa in 1615, who built Edo Shogunate, as the base for unification. He established Edo Shogunate in 1603 and needed to prepare the fight with Hideyoshi Toyotomi who had the base in Osaka Castle. It worked as the best fortress with a strong defense power during the fight.
Nagoya Castle has the largest castle tower and a gorgeous palace, but the most famous symbol is the Golden orca. It was put on the top of the castle tower to present the dominance of Tokugawa.
The other attractive point is a barrier painting in Hommaru Palace. It was reconstructed by following the same method as artists in Edo period. You will be overwhelmed by its beauty and reenactment. Scenic Spot Ninomaru Garden is the largest garden as where feudal load lived. You can enjoy the collaboration with magnificent stonework and steep terrain.
Due to these features, Nagoya Castle was registered as a national treasure for the first time as a castle.
2. Atsuta Shrine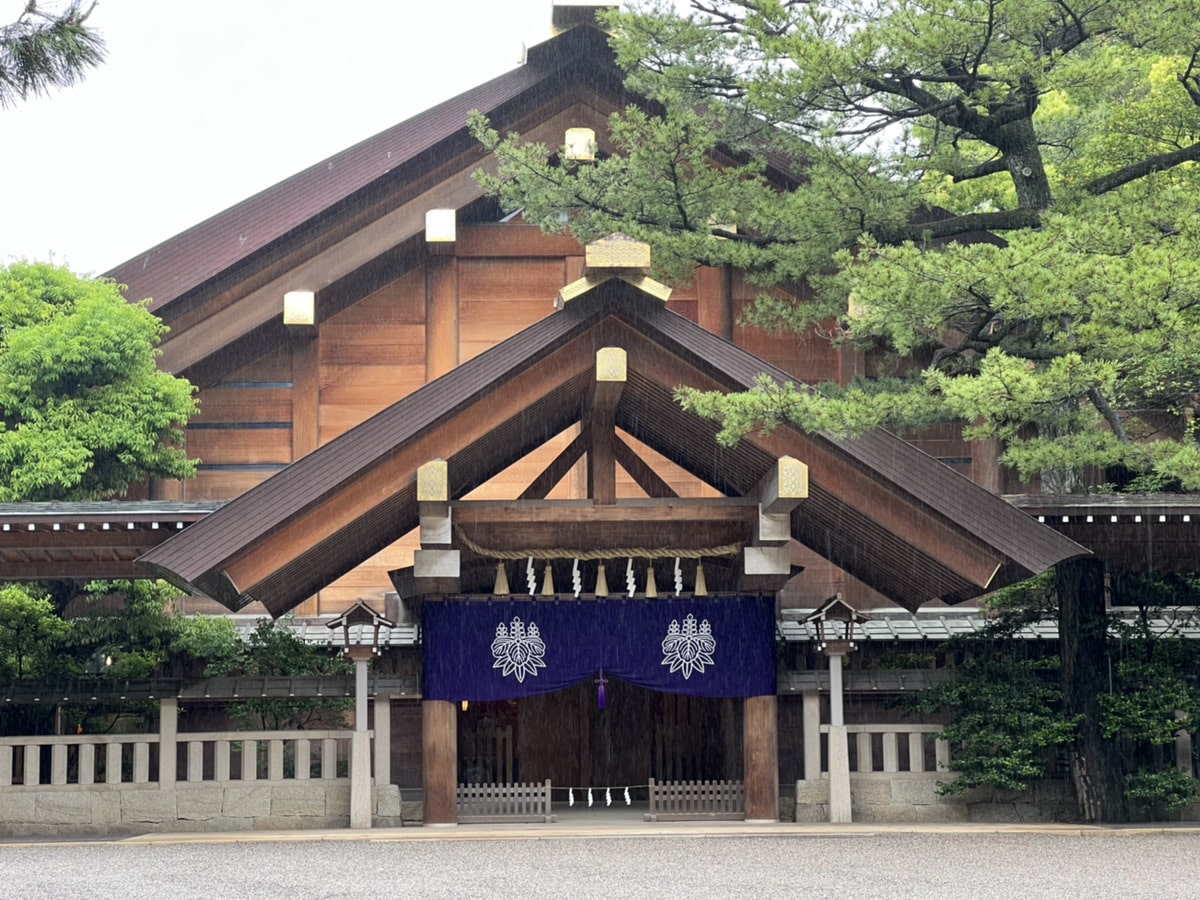 Atsuta Shrine is one of the most sacred shrines. The enshrined deity is "Atsuta no Okami", who is Kusanagino Mitsurugi enshrined as a substitute for the soul of Amaterasu Okami. Amaterasu Okami is the main god of Japanese mythology and Kusanagino Mitsurugi is one of the three sacred treasures, which is a symbol of succession to the throne.
There is a treasure museum which exhibits many treasures like national treasures and important cultural properties for monthly change. You can learn the history of Japanese mythology there. Now more than 2,000,000 people come here every year for the first visit of the year and it's recognized as the second sacred shrine next to Ise Shrine.
You can go around many power spots in Atsuta Shrine. The most sacred one is Ichinomisaki shrine. It was opened from 2012. The other one is Shimizusya, which is said to be good for eyes and beautiful skin. So it's especially popular from women.
3. Regional Food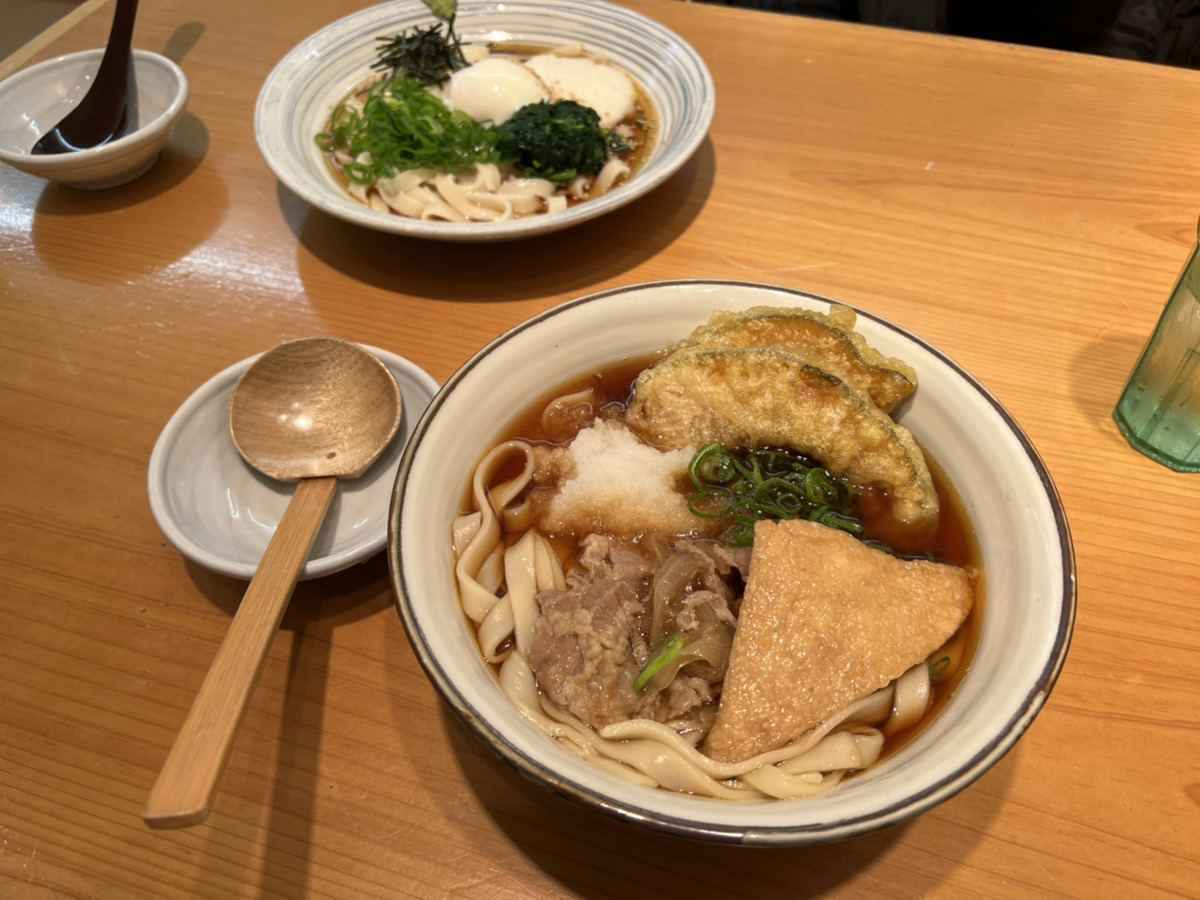 Trying local food is also one of the top attraction in Nagoya, since there are many good foods. Here are some of the most popular options
・Miso-katsu: Miso-katsu is pork cutlet with Miso sauce. There are many cutlet restaurants, but the most famous one is "Yabaton". The best menu is "Waraji cutlet". It means the cutlet is as large as Waraji which is the straw shoes.
・Kishi-men: Kishi-men is a kind of Udon, but its noodle is fat and flat. Kishi-men is more jiggly and smooth than normal Udon. The taste is a kind of simple.
・Chicken wings: Nagoya is famous for Nagoya-Kochin, and especially its chicken wings is so good. Nagoya-Kochin lays many eggs and its meat is so nice as well. The most famous restaurant is Furaibou, which provided chicken wings for the first time in Japan.
If you want to enjoy Nagoya best food, you should go to Nagoya Umaimon Street in Nagoya station for the beginning.
▽Check more details about what to eat in Nagoya!▽
4. Toyota Commemorative Museum of Industry and Technology
Toyota Commemorative Museum of Industry and Technology was built to introduce the history of Japanese industry through the change of textile machines and car technology, with keeping Toyota Automatic Loom Factory as an industrial heritage.
There are 2 main halls. One is Textile Machine hall, where more than 100 tools and machines for spinning and weaving from ancient to current days are exhibited. The staff demonstrates how to spin or weave, so you can enjoy the real creation.
The other one is Car Hall. You can learn how Toyota cars are made and enjoy some technologies related to car creation by hands, eyes and ears.
If you like car or driving, you should go there.
5. Inuyama Castle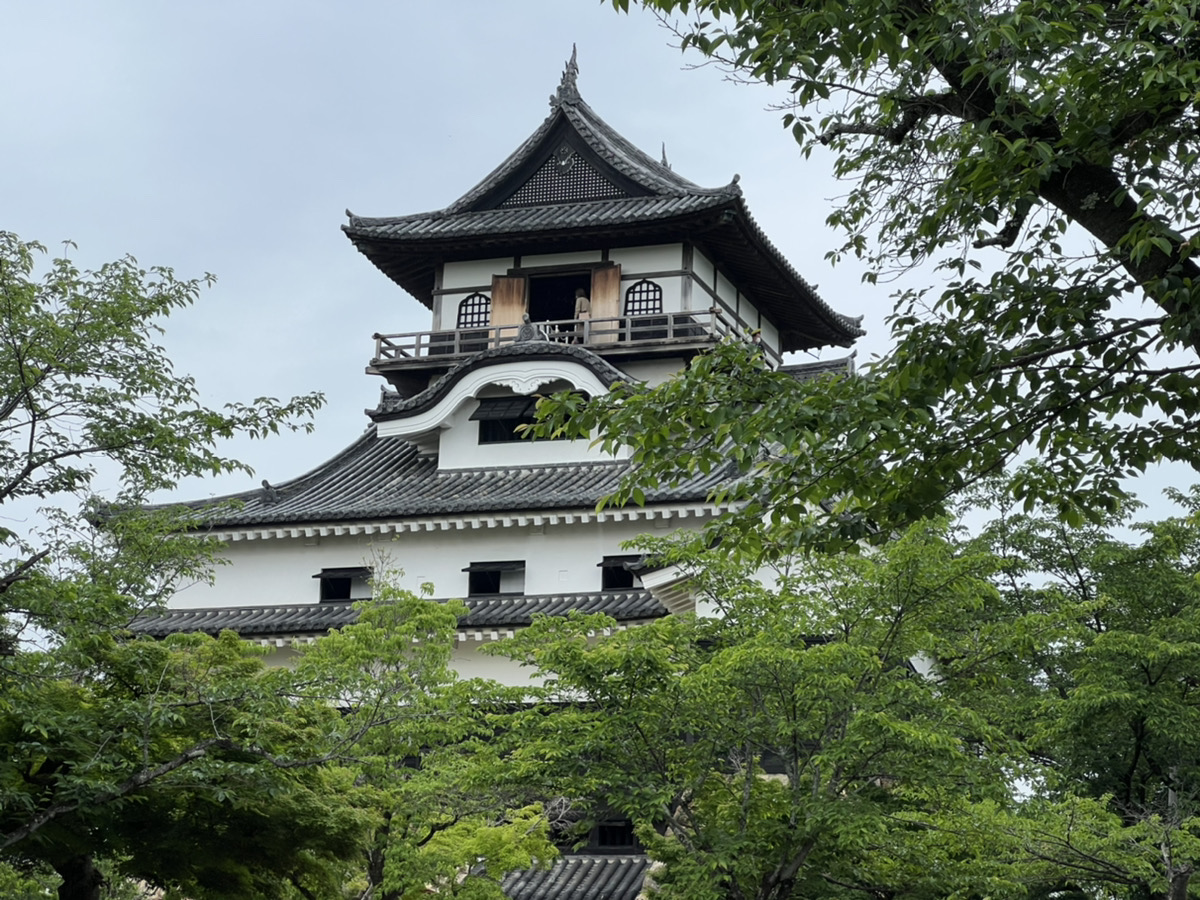 In 1537, Inuyama castle was built by Nobuyasu Oda, who is the father of Nobunaga Oda, and the base of the West team for the Sekigahara fight. Its Castle Tower is the oldest wooden one in Japan and was registered as a national treasure in 1935 and 1952.
Along with the establishment of Inuyama Castle, the castle town was built by rearranging an existing town. It improved the town's development with merchants and craftsmen. Now you can still enjoy experiencing leather craft or ceramic art of Inuyama-yaki in the castle town.
There are also many historical buildings, especially you should go to National Treasure Tea Room Nyoan in Yurakuen. One of the symbol of Inuyama Castle is a cedar tree, which is higher than Inuyama Castle and suffered damage by the thunder with the Ise bay typhoon. Therefore, the local people enshrine it as a sacrifice for the castle.
6. Port of Nagoya Public Aquarium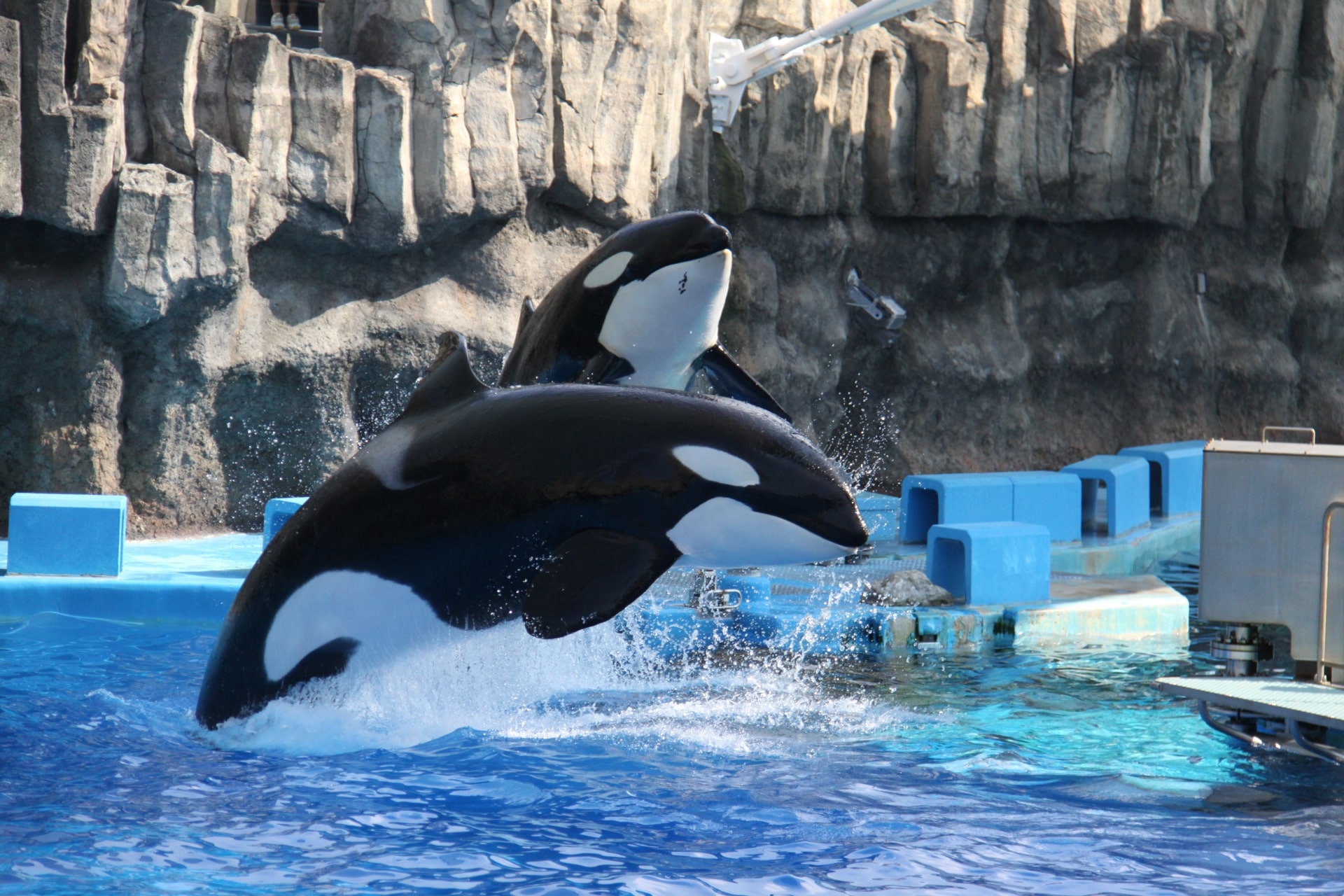 Port of Nagoya Public Aquarium is in Port of Nagoya Garden Futou. There are South hall and North hall. The theme of South hall is "travel to the Antarctic". It divides the ocean from Japan to the Antarctic into 5 parts, Japan, the deep sea, the equator, Australia and the Antarctic, and introduces the creatures who live in those areas, and those environments.
The theme of North hall is "a distant journey for 3.5 billion years". Here you can learn about the ocean creatures and whales who had developed intelligence by adopting the ocean living, in the process of evolution of life. You can also enjoy the dynamic dolphin performance.
7. Tokugawa Art Museum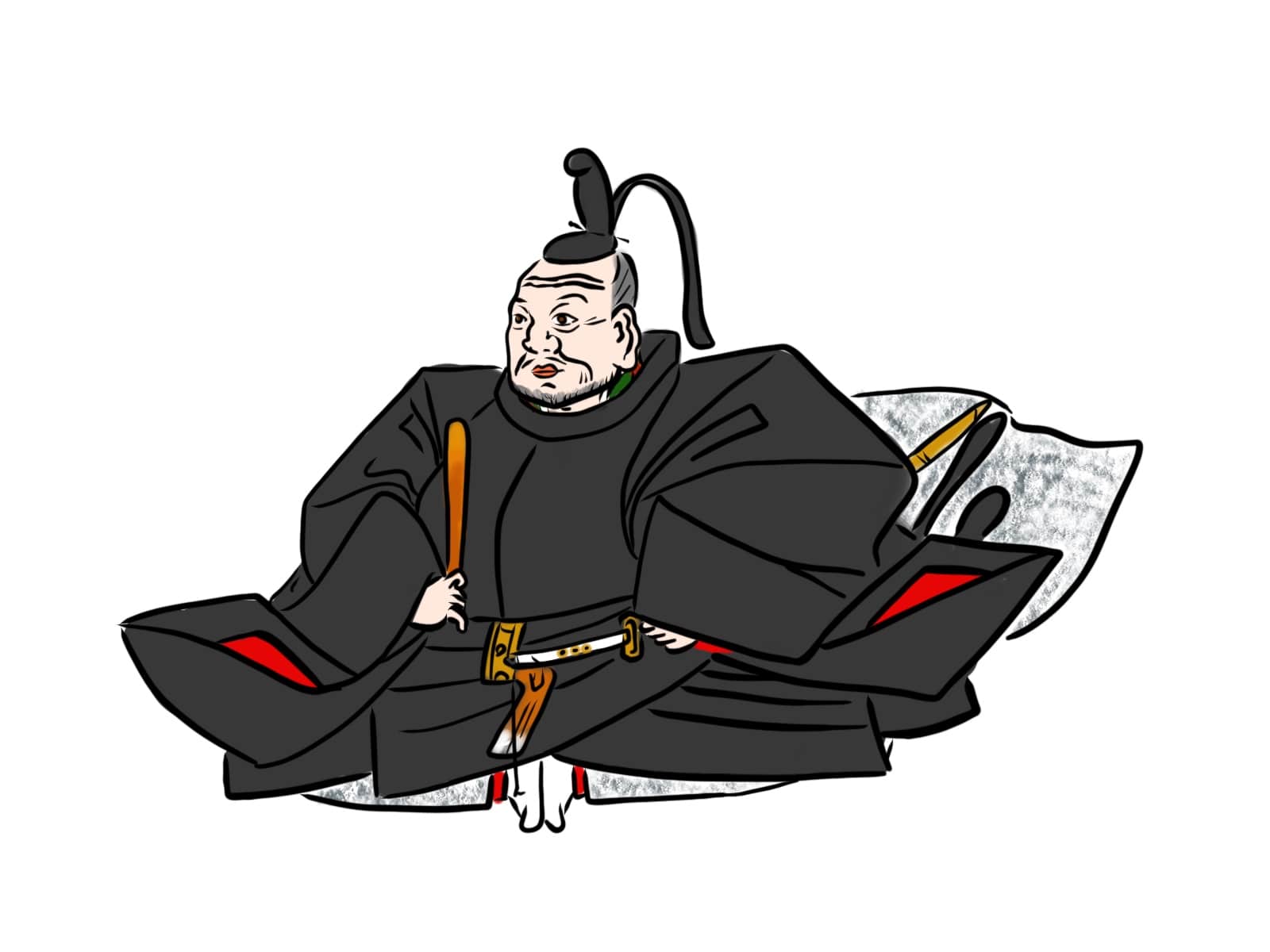 Tokugawa Art Museum was opened in 1935. It has more than 10000 collections, from relics of Ieyasu Tokugawa to masterpieces that had been inherited to top3 leading daimyo through the Edo period.
The main collections are things related to Tokugawa. Now there are 9 national treasures, like "Genji story", 59 important cultural properties, 46 important artworks, and the total collections are more than 10000.
It's proud of the number of collection kinds, the quality and the keep status. This building itself is also registered as tangible cultural property. There are various exhibitions throughout the year, so you can enjoy new impressions every time you go there.
8. Shirotori Garden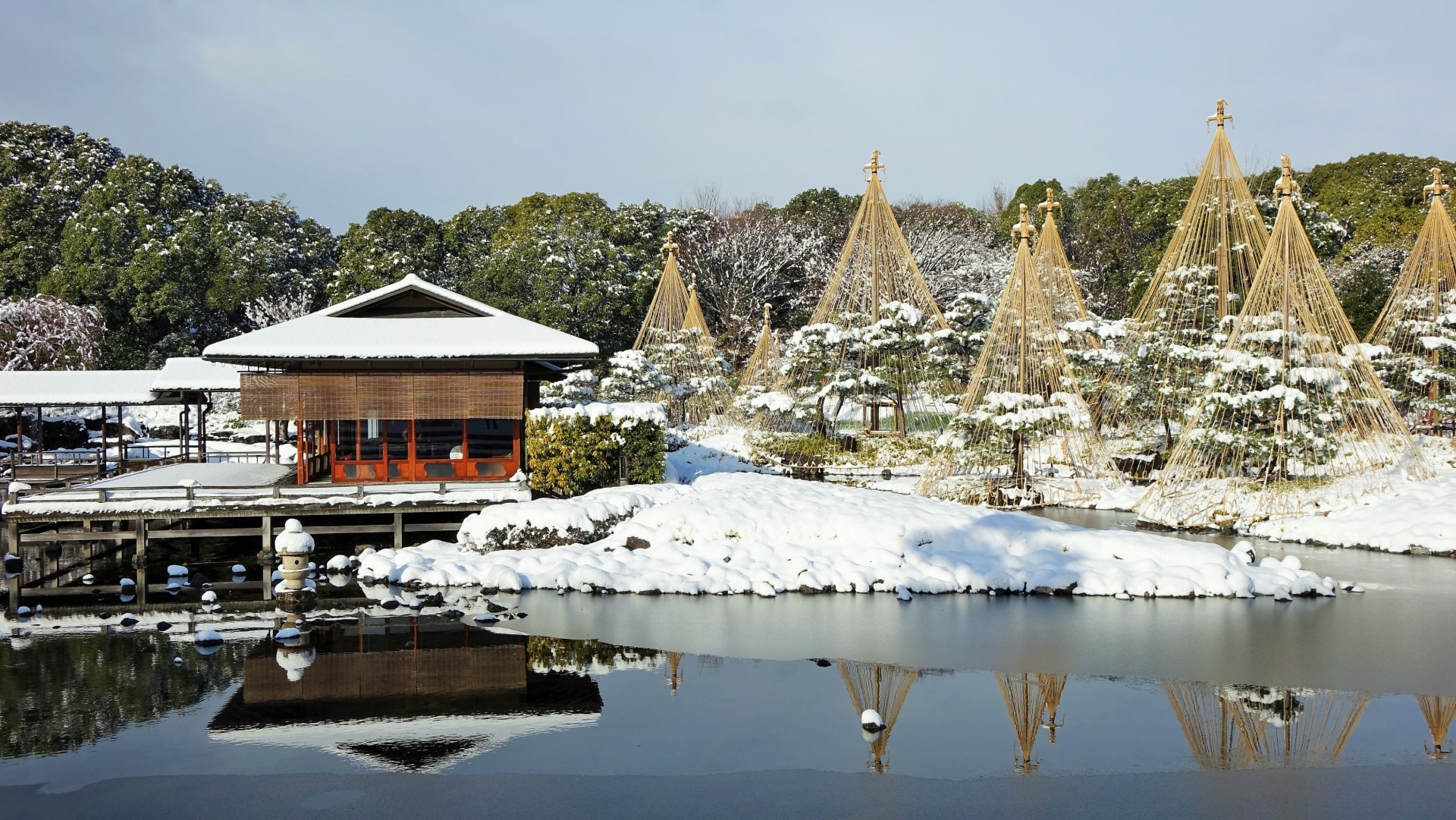 Shirotori Garden is the largest Japanese garden in Tokai area. Its theme is "water story", a headwaters landscape which is made of huge rocks and waterfall, mountain stream scenery of clear stream and Maple trees on both sides of valley turn to red in autumn. You can enjoy each scenery through 4 seasons.
There is a tea room "Seiu Tei" in the center of the garden. It's made with authentic Sukiya architecture. The appearance came from the inspiration of a swan, and it shows the beautiful harmony between the garden and the building. There are many events through 4 seasons in which you can enjoy flowers, plants and Japanese culture.
9. Osu Kannon Temple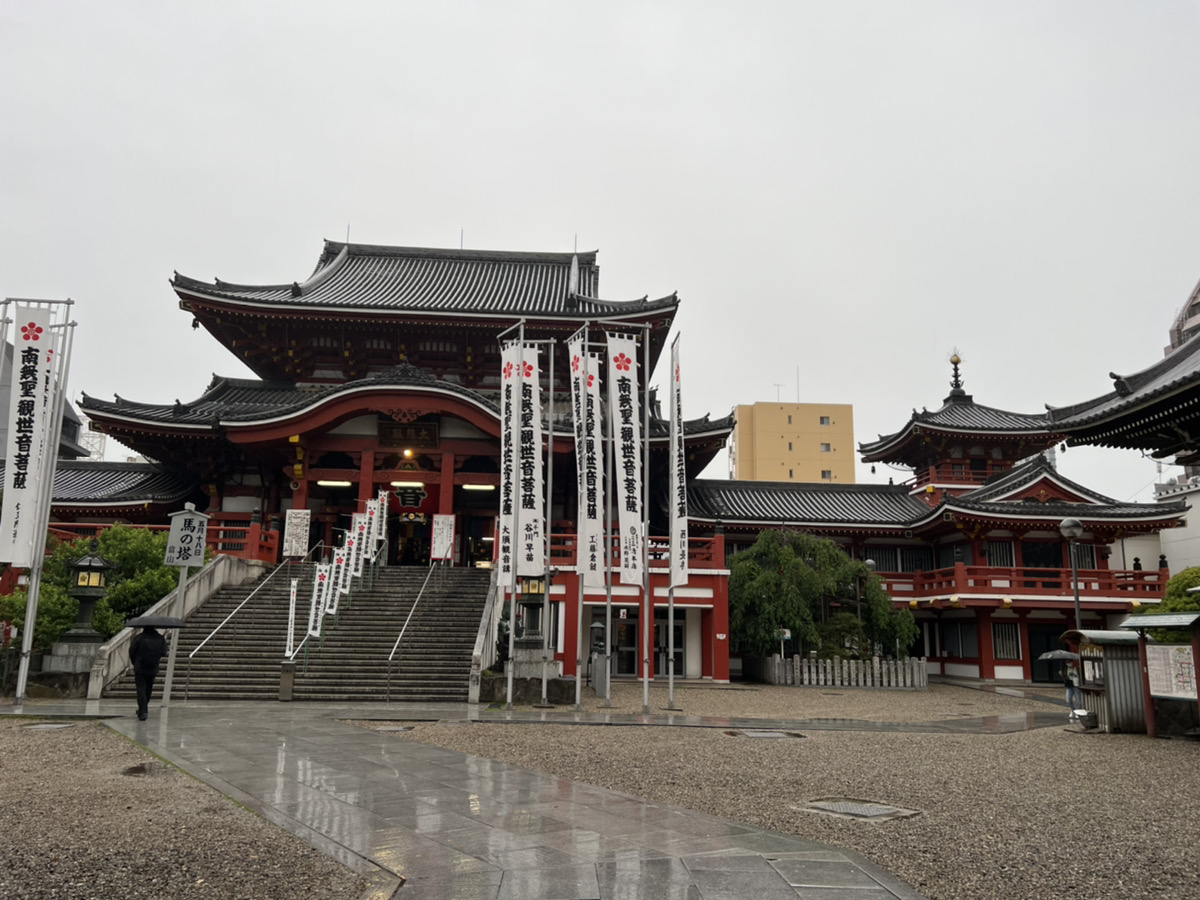 Since it was moved to this area by Tokugawa in the early Edo period, Osu Kannnon has been the symbol of Osu as one of the Japanese top 3 Kannnon and has been loved by the local people. The red main gate and hall are very popular from tourists for its vividness. Osu library preserves many precious documents like the oldest manuscript of "Kojiki".
On the 18th and 28th every month, fairs and antique markets are held, so a neighboring district Osu Shopping Street is also busy. You can enjoy Nagoya local food, multicultural food, and deep subcultural spots there.
10. Side Trips to Shirakawago and Takayama
If you complete all of the main spots in Nagoya, you can go to Shirakawago and Takayama area in Gifu by train or car. Shirakawago is one of the world heritage sites and is famous for its Gassyou-zukuri village. You can experience Japanese agricultural live and seasonal nature activities.
Takayama is also popular among tourists. There is an old cityscape which is a trace of Edo Shogun and good local foods so that you can enjoy eating around. It's also famous for sake brewing which features local sake made of water from Hida mountain range and rice.
If you're interested in these areas more, you should go and see there.
▽Check more details about what to do in Shirakawago and Takayama!▽
---
As we see above, there are many good spots, foods and cultures in Nagoya. You can enjoy them with friends, family or boy/girl friends as well. If you find some favorite points, let's go there. I hope this article makes your trip in Nagoya better and precious.
Thank you for reading!!
For more information about traveling in Japan, check these articles below, too!
▽Related Articles▽
▼Editor's Picks▼
---