Seki : The City of Samurai Knives in Gifu, Japan
Seki Knives: Samurai's Swordsmith Art Inherited through 780 years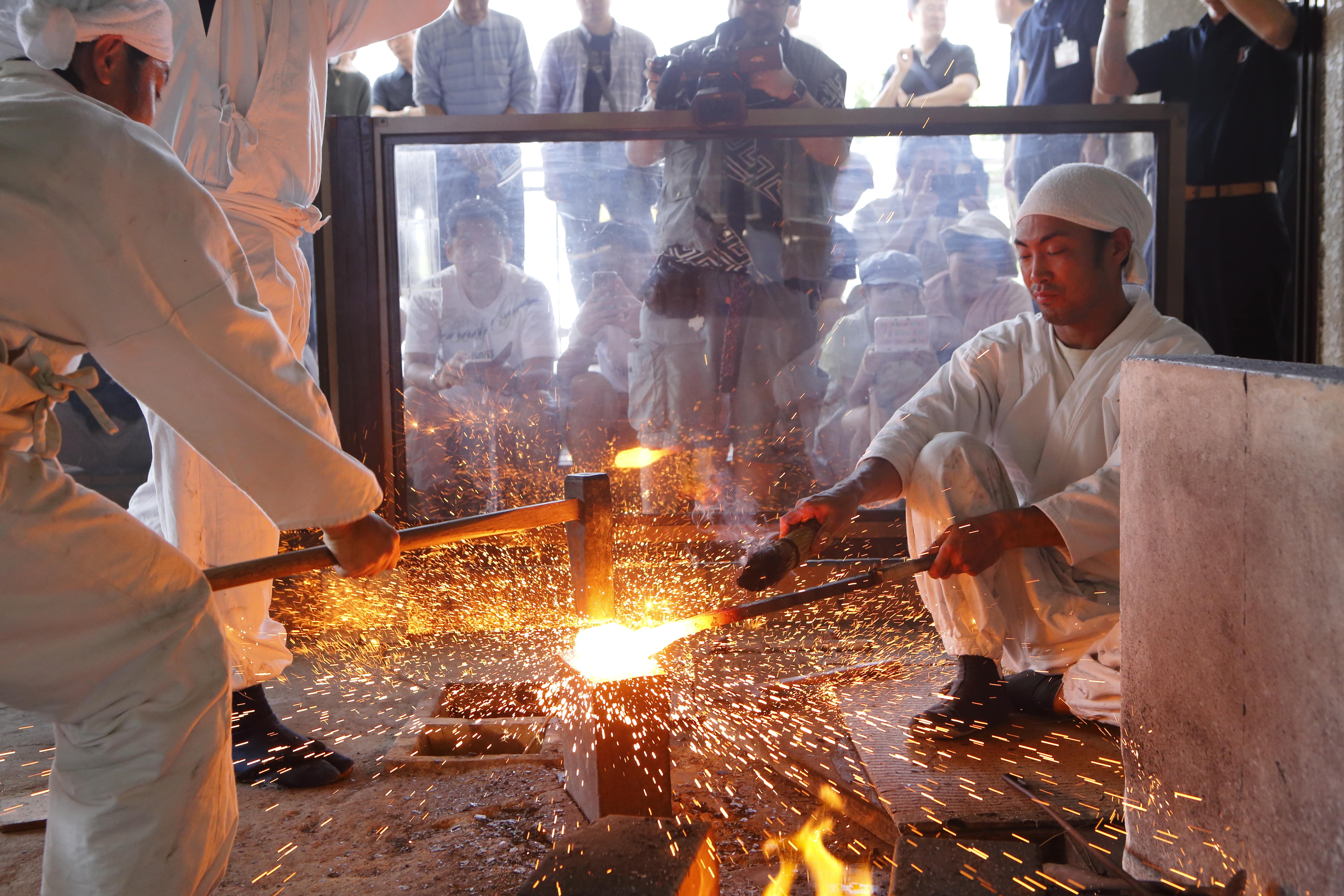 The spirit of Samurai "Bushido" has never faded away from the history of Japan. The art of greatest swordsmiths has been inherited through 780 years till now. Visit Japan's Samurai Knife City, Seki in Gifu Prefecture for the best quality knife products.
-The history of Samurai swords in Japan
For a Samurai of feudal Japan, his swords were considered as his soul.
The way people in old Japan treated Samurai's swords were in very strict manner with the highest respect as in the same manner that people treated the Samurai himself. Even a Samurai's wife would never touch her husband's swords with bare hands. She used both hands covered with her Kimono sleeves so that her hands would not touch directly. Then hold it higher than her face when carrying.
For Samurais, their swords were not just a weapon but a symbol of his Bushido (Samuraihood). Swords had a special meaning to Japanese from ancient time even long before Samurai came into the history.
Many swords had been unearthed at the archaeological excavation sites of ancient cities and tombs of the people with power. Lot of cases, those unearthed swords were ritual articles because the sword itself was believed to have divine power. The swordsmiths' metal works were also considered as holy rituals so swordsmiths had to purify their body and to wear white costume of Heian period (about thousand years ago) clothes in advance to start working.
-Seki City, Gifu
If you are interested in traditional Samurai sword culture or seeking for the finest Japanese blade products, there is a small city in Central Japan which you should definitely visit. Seki City in Gifu Prefecture is known as a Samurais swordsmiths town with over 700 years history of making knife products, it's a center of modern Japanese kitchen cutlery manufacturing. High quality blade products are made with Japan's traditional swordsmith technique and the latest technology and are famed throughout the world today, especially kitchen knives.
There are several knife related facilities within Seki City such as the Seki Traditional Swordsmith Museum (関鍛冶伝承館), the Gifu Cutlery Hall (刃物会館) and Seki Hamono Museum (刃物屋三秀 関刃物ミュージアム), where visitors can learn the history of Samurai swords making and knives today as well as purchasing the products.
Recommended tours in Seki City, Gifu
▶ Make Your Own Hunting or Kitchen Knife at a Top Knife Maker
▶ Complete Samurai Sword Experience in Seki City, Gifu
There is also Seki Cutlery Festival (Seki Hamono Matsuri) held annually in October, the biggest knife events in Japan featuring over 50 blade-production sellers set up a marketplace along the streets. A variety of blade items including kitchen knives, scissors, pocket knives, nail clippers and other blades can be found at outrageously reasonable prices. The traditional Japanese sword forging demonstration can be also seen during the festival as well as performances showcasing Japanese swordsmanship techniques.
-Seki Cutlery Festival 2019
Date: 12 & 13 October
Hours: 10:00am~5:00pm
Access: 5 mins walk from Seki Station (Nagaragawa Railway)
Website: http://seki-hamono.jp/eng/index.html
Thanks for reading! For more information about tourist attractions in Gifu Prefecture and nearby, here are some more articles for you to check out 🙂
▽Related Articles▽
▼Editor's Picks▼
---