The Mystery Pond In Japan Looks Like Monet's Paintings
Monet's Pond in Gifu Prefecture, Japan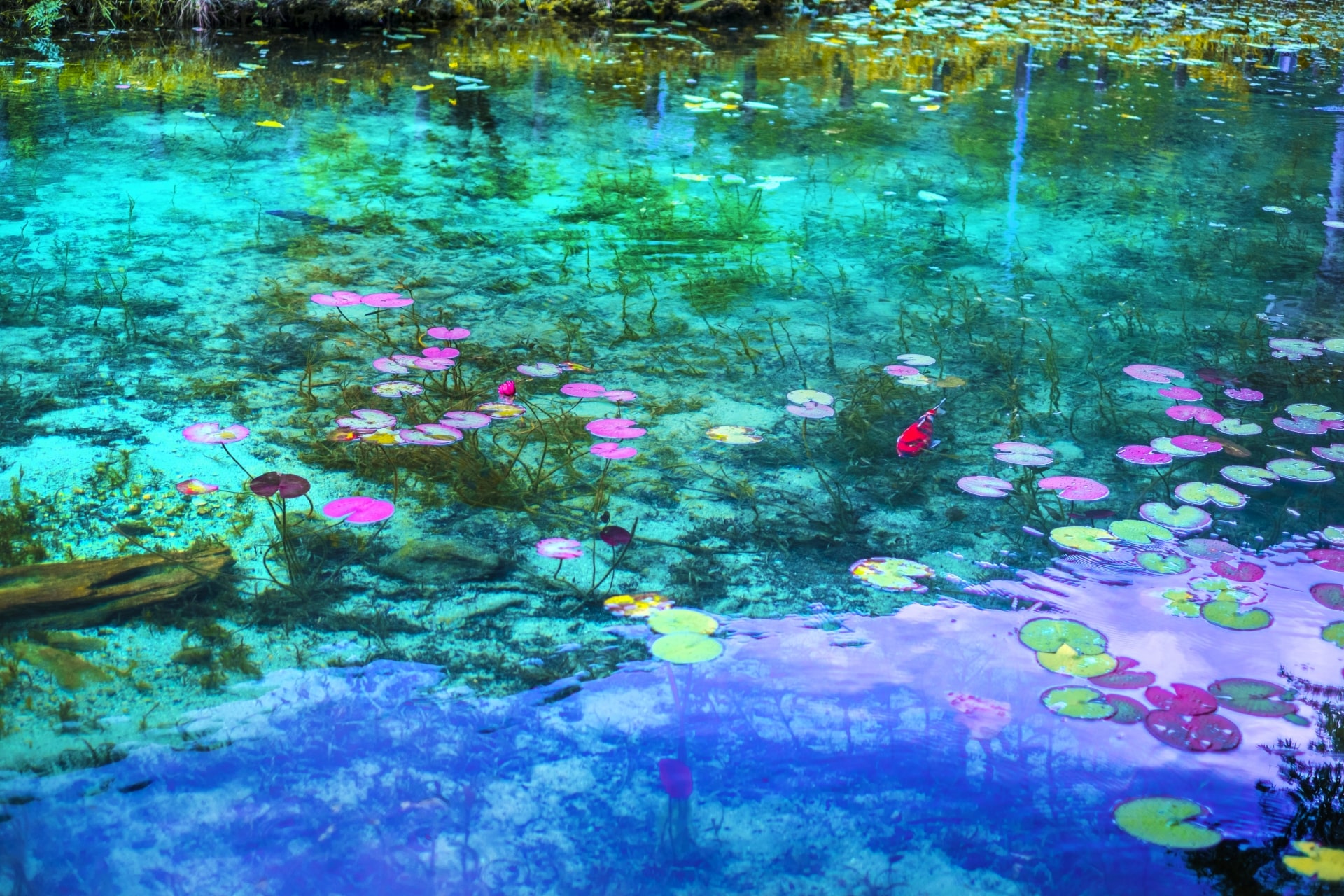 The pond with no name has taken Japan by sensation. Take a look at one of the best picturesque spots in the world.
---
About the Monet's Pond
The pond is located in Gifu Prefecture, right next to the approach of Nemichi Shrine in Seki city. This beautiful pond has no names, as it was totally unknown until someone posted the picture of it on the internet a few years ago. Since then, this unnamed pond has sensationally became popular. It looks just like "Water Lilies" picture by French Impressionist Monet so now the pond is known as "Monet's Pond".
Supposedly, the spring water of this pond has no nutrients which makes the pond extremely transparent. The colour of the pond constantly changes with reflection from lights. The natural landscape of colourful carps swimming along water lilies is just so unrealistic and magical.
If you are seeking for gorgeous yet unexplored spots in Japan, this should be definitely added to your bucket list!!
Where is the Monet's Pond??
Monet's Pond (Nemichi Shrine)
Address: 396 Itadori, Seki-city, Gifu prefecture
Search this word "Monet's Pond/ Mone no Ike"on Google Map
↓↓↓For more articles about Japan, check these links!! ↓↓↓
▽Related Articles ▽
▼Editor's Picks▼
---