5 Best Samurai Experiences in Kyoto
Samurai Experience Kyoto: from Samurai Museum to Samurai knife sword making and cutting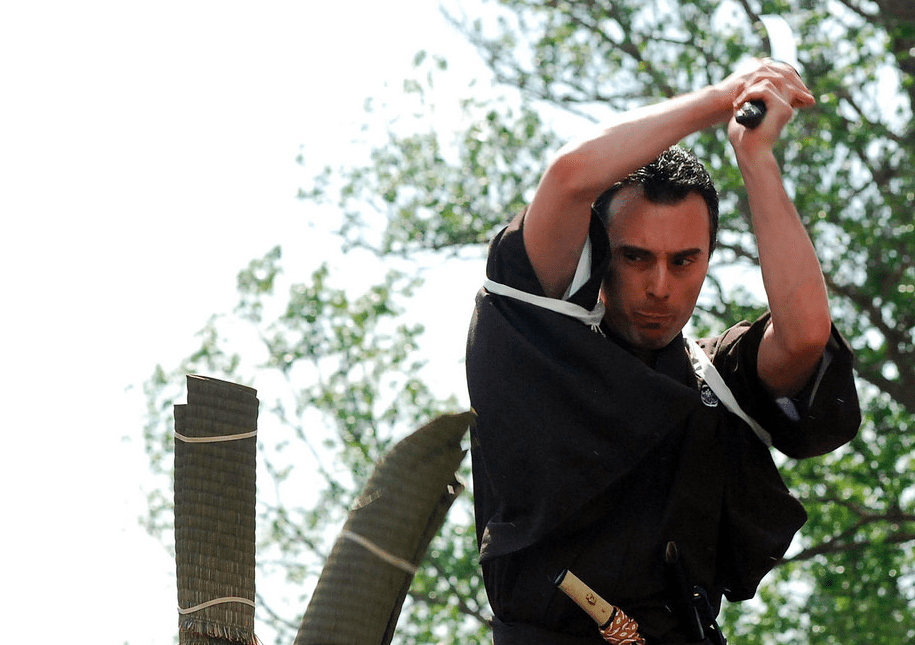 Many people think of Kyoto when asked about the samurai during the feudal times. As everyone knows, Kyoto used to be the imperial capital of Japan for more than 1,000 years. Although in certain passages of the history daimyos were not allowed to enter Kyoto, many samurai battles were either planned in or fought near Kyoto. The Edo period started and ended in Kyoto. When visiting Kyoto do not forget to remember those heroes who strolled the streets you are walking on as recent as 150 years ago. Here are 5 best Samurai experiences in Kyoto: from authentic Samurai lessens and sword cutting to making your own Samurai knife.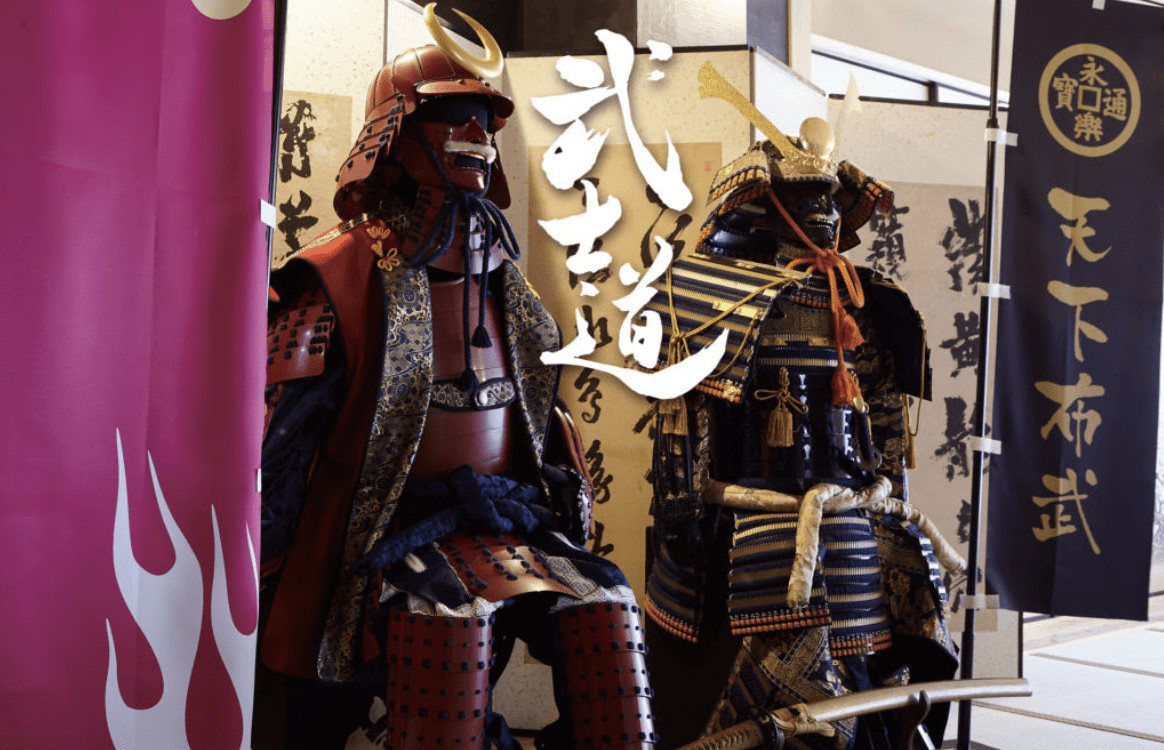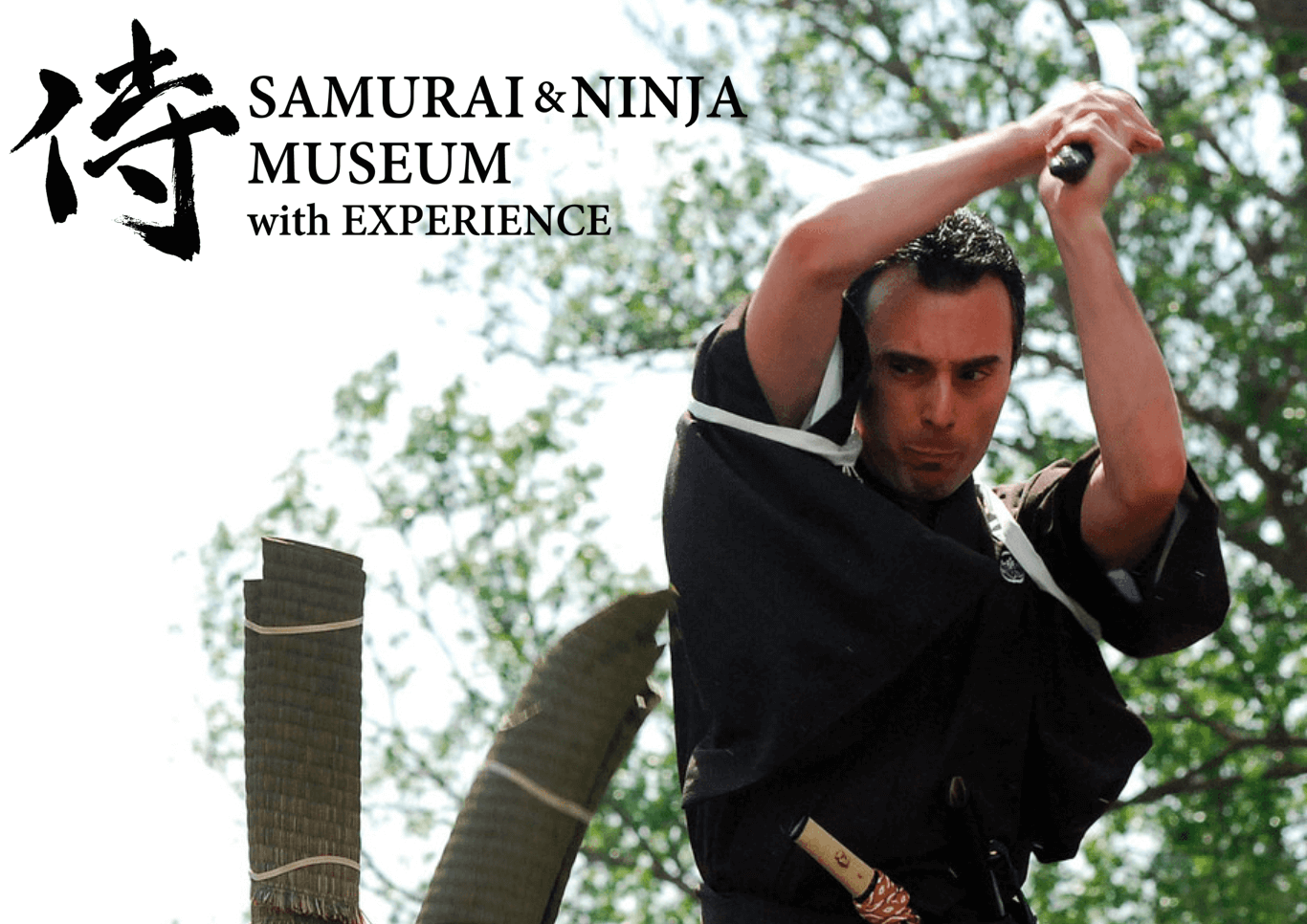 This interactive museum has everything samurai fans are looking for. First there is a guided tour about the history of samurai and and history of Kyoto. Then the guests can put up a samurai armor and learn samurai sword techniques from a swords master. Afterwards there is an interactive ninja experience session where you can throw ninja stars at the target or use a blow gun. The tour finishes with a breath taking samurai show. All of these experiences are included in the ticket and the place is currently the best rated museum in Kyoto. For those who want to use a real samurai sword and slash or chop things, the museum offers the tameshigiri sword cutting experience multiple times a day. If you are into the samurai games, the museum also has a virtual reality game service on the 2nd floor.
Kyoto samurai & ninja museum is an interactive experience way beyond a museum. It is more like a samurai village or samurai theme park with a free samurai history and zen lesson. By taking the tour and the experiences you will feel like a samurai for a day and travel back in time to the feudal Japan. You can visit there anytime between 10 am and 8 pm. Just look for the sign near the Nishiki Market. Don't forget to ask the staff about the hidden samurai spots in Kyoto city.
Phone: 075–585–5410
▶︎Book the Samurai and Ninja experience at a discounted price right now!!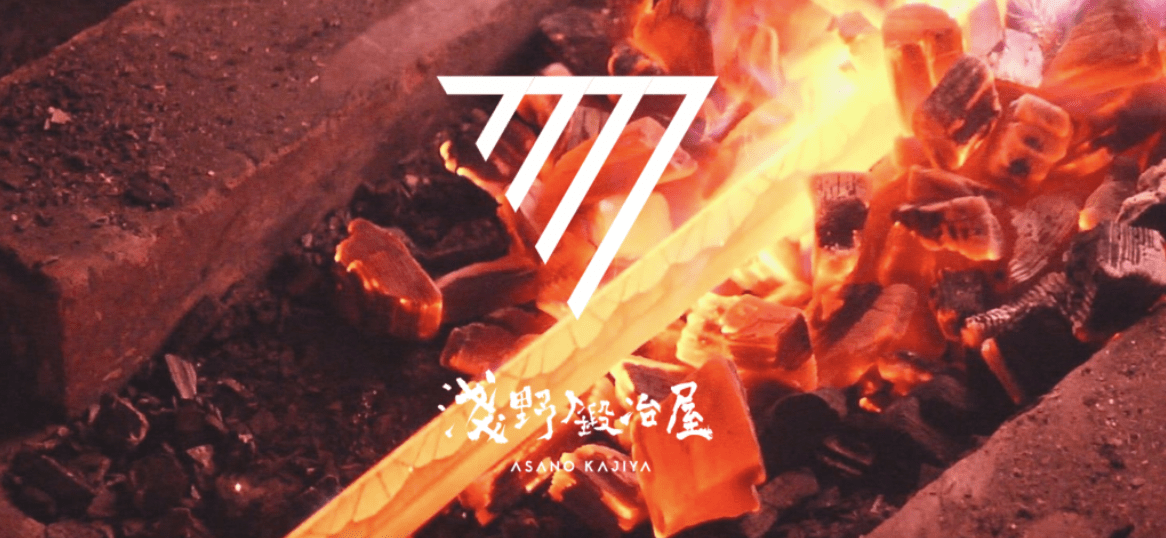 Why not making your own dagger at a blacksmith led by a master. You will not only learn how samurai swords were made but you will actually make one, a small version at least. The location is outside of Kyoto City but many guests who stay in Kyoto give a try to this once in a lifetime experience. Asano Taro sensei is very friendly and patient. He will open the doors of his traditional workshop and share the centuries old tips of making samurai swords. The best part is you will return home with an amazing souvenir you make with your own hands. You may need to spend your whole day for the transportation and workshop but it is worth it.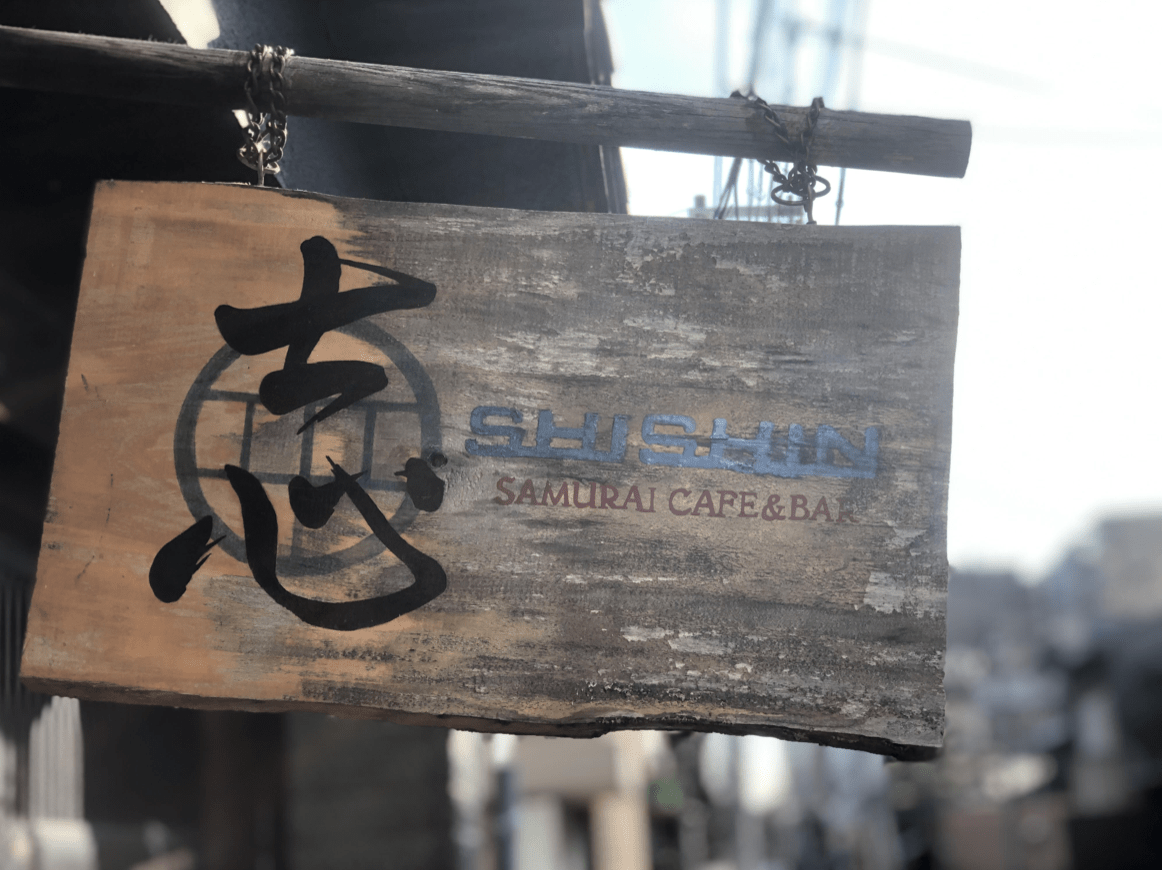 After temple hopping all day long, you may want to grab something to eat in a samurai way. Shishin got you covered. As soon as you walk in, you will feel the samurai spirit. The menu has many varieties of food to offer and the staff are friendly. They will explain the brief history and background info about the food. The location is not far from the Nijo Castle though it is usually not open during the day time. If you are not comfortable with sitting on the floor , this place is not ideal for you but they offer some yummy food including green tea tiramisu cake, sukiyaki and grilled mushrooms. The restaurant is also a great option for gluten-free lovers.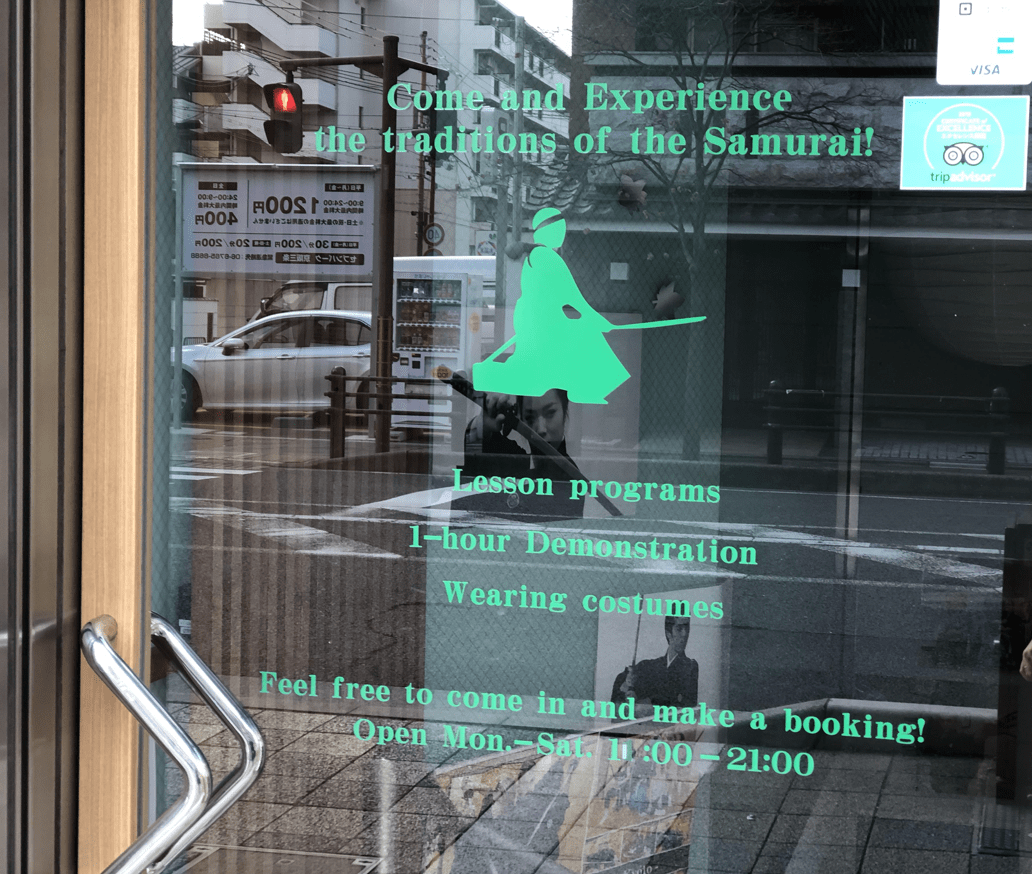 A walking distance from the Sanjo station, you will spot the Kembu theater located on the ground floor of a hotel. The samurai dance show which involves summer fans and replica swords appeals to tourists who want to have a break after visiting shrines and temples in Kyoto. The performance theater specializes in kembu dancing with the background music. it has been said that samurais used to dance with their swords in the past to prepare themselves mentally for the battles. On the other hand, some samurai fans may be turned off by brightly colored hakamas, dancing samurais. Guests need to pay extra money to take a sword lesson after the performance. The place is good to get a good understanding of the role of dance and poetry in the lives of samurai warriors.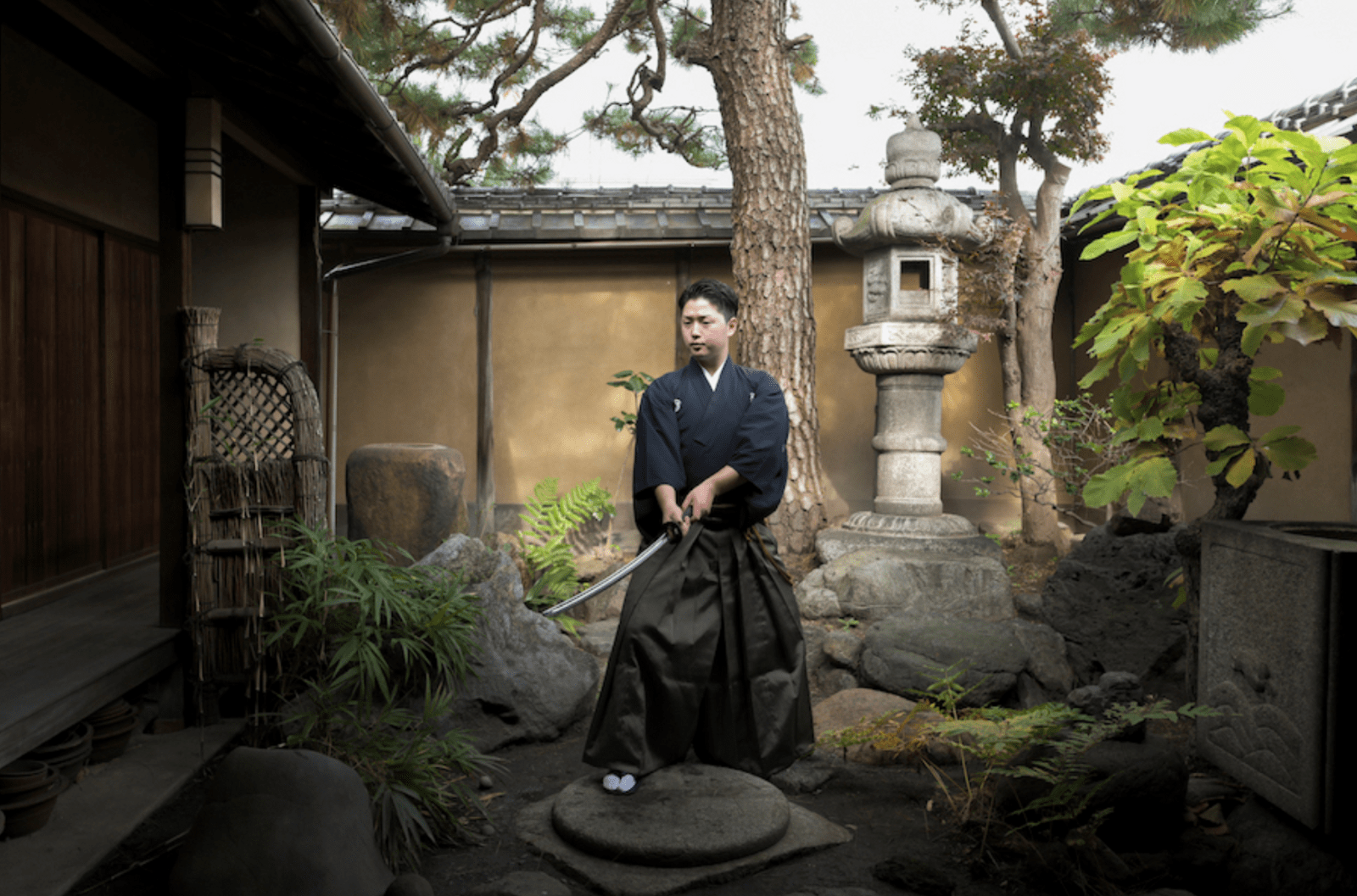 This venue offers the tameshigiri sword cutting experience. The activity takes place in a backyard of a house that is located in Omiya. You can also get to the venue after about 10-minute walk from Nijo Castle. The staff speak good English and the participants are encouraged to wear a black hakama while doing the cutting. After the sword cutting, you can enjoy listening to shakuhachi Japanese flute by one of the masters and observe how the Buddhist singing bowls are used for meditation. Although the sword cutting's cost is almost double of what it costs at Kyoto samurai & ninja museum, the place is good for those who want to wear a hakama instead of an armor.
To sum up
Kyoto samurai & ninja museum & show: History tour, guided tour, samurai show, samurai armor trial, samurai dress up, samurai sword cutting, sword lesson, ninja experience.
Samurai Knife: Make a samurai dagger, located in Gifu.
Shishin samurai restaurant: Samurai atmosphere, decent food.
Kyoto samurai experience: Sword cutting, wear a hakama.
Samurai kenbu performance: Samurai dance show
Activities related to Japanese traditional Samurai are one of the best things to do in Kyoto. Don't miss the chance to experience Samurai, which you can never do except in Kyoto. For more info about Kyoto, check these articles below, too!
▽Related Articles▽
▼Editor's Picks▼
---