20 Things to Know before Going to Japan
Interesting Facts About Japan Every Traveller Should Know before Visiting Japan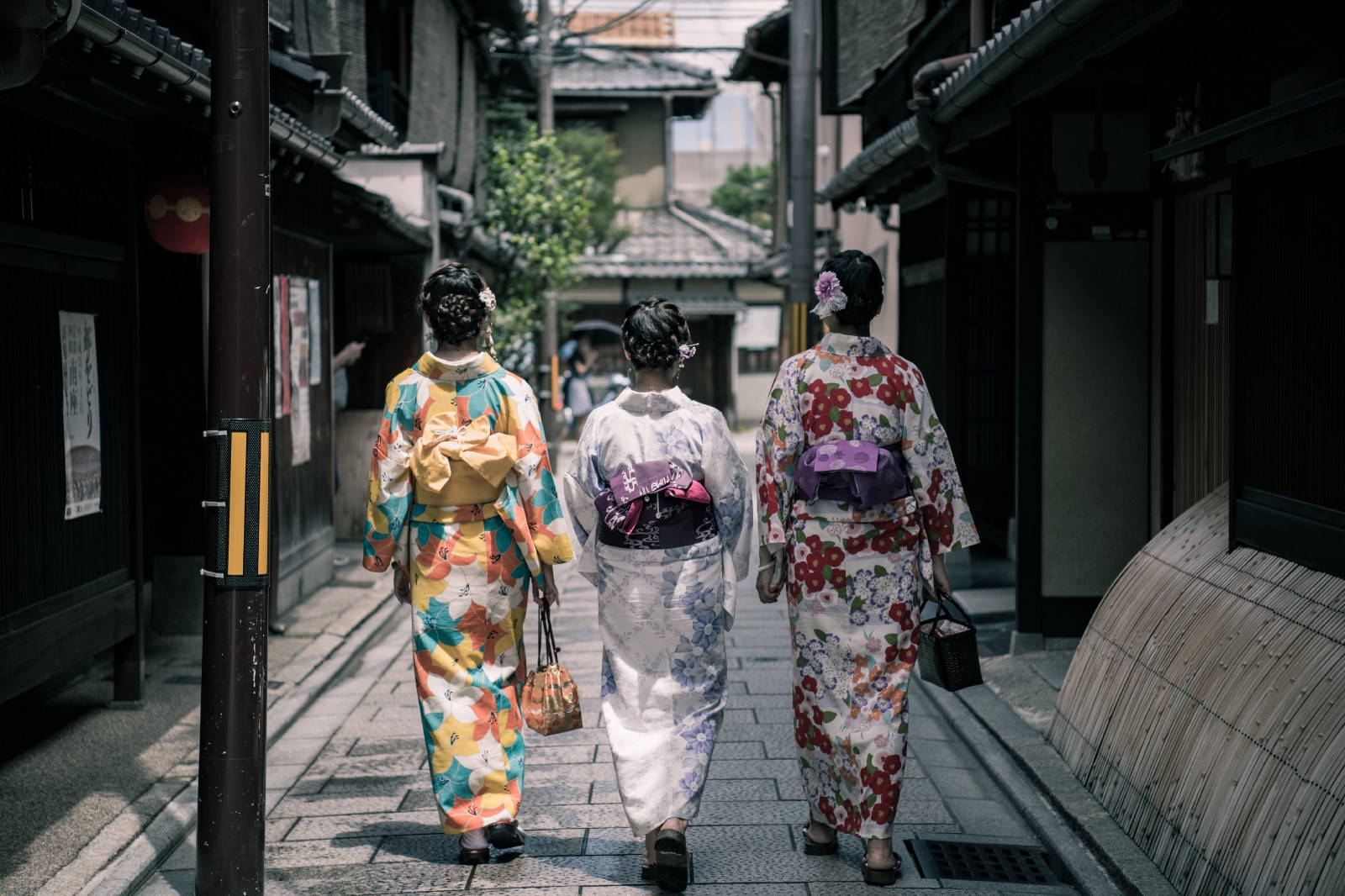 Far east mysterious country, Japan is quite unique and different from any other countries in the world at many aspects. Some of Japanese tradition, culture and manner are quite shocking that give many tourists a huge culture shock. Yes, Japan is one of the craziest places on earth, but mostly in a good way! From the odd traditional culture to useful travel tips, I have listed 20 unique and interesting things you should know before going to Japan. Let's test how much you know about Japan!
1. What is the climate like in Japan??
Japan is the country with 4 different seasons. Spring and Autumn is the most comfortable season to travel around. The moderate weather (it's not too hot, not too cold) with the two great benefits of cherry blossoms (Spring) and autumn leaves (Autumn). But remember, Spring and Autumn are high season and generally more expensive than Summer or Winter. If you are a beach lover and enjoy hot weather, you'd enjoy Summer in Japan a lot as many events and festivals are held. Winter is a perfect time for snow activities(skiing/snowboarding) and many ski resorts are located in northern parts and mountains in Japan.
2. I'm arriving TOKYO Narita Airport!
When you departure from your country to Narita Airport, you may think you will be landing in Tokyo. However, the Japan's biggest international airport, Tokyo Narita Airport is not located in the capital city. Well, it's tricky cos it is known as Tokyo Airport, but Narita Airport is actually located in Chiba Prefecture which is next to Tokyo, and you have to travel over 1 hour to reach the centre of Tokyo. It's slightly annoying.. There is another international airport called Haneda Airport, and this one is actually located in Tokyo and very accessible. Haneda Airport serves not as many international flights as Narita Airport, however, more international flights are becoming available at Haneda Airport lately.
3. Take your shoes off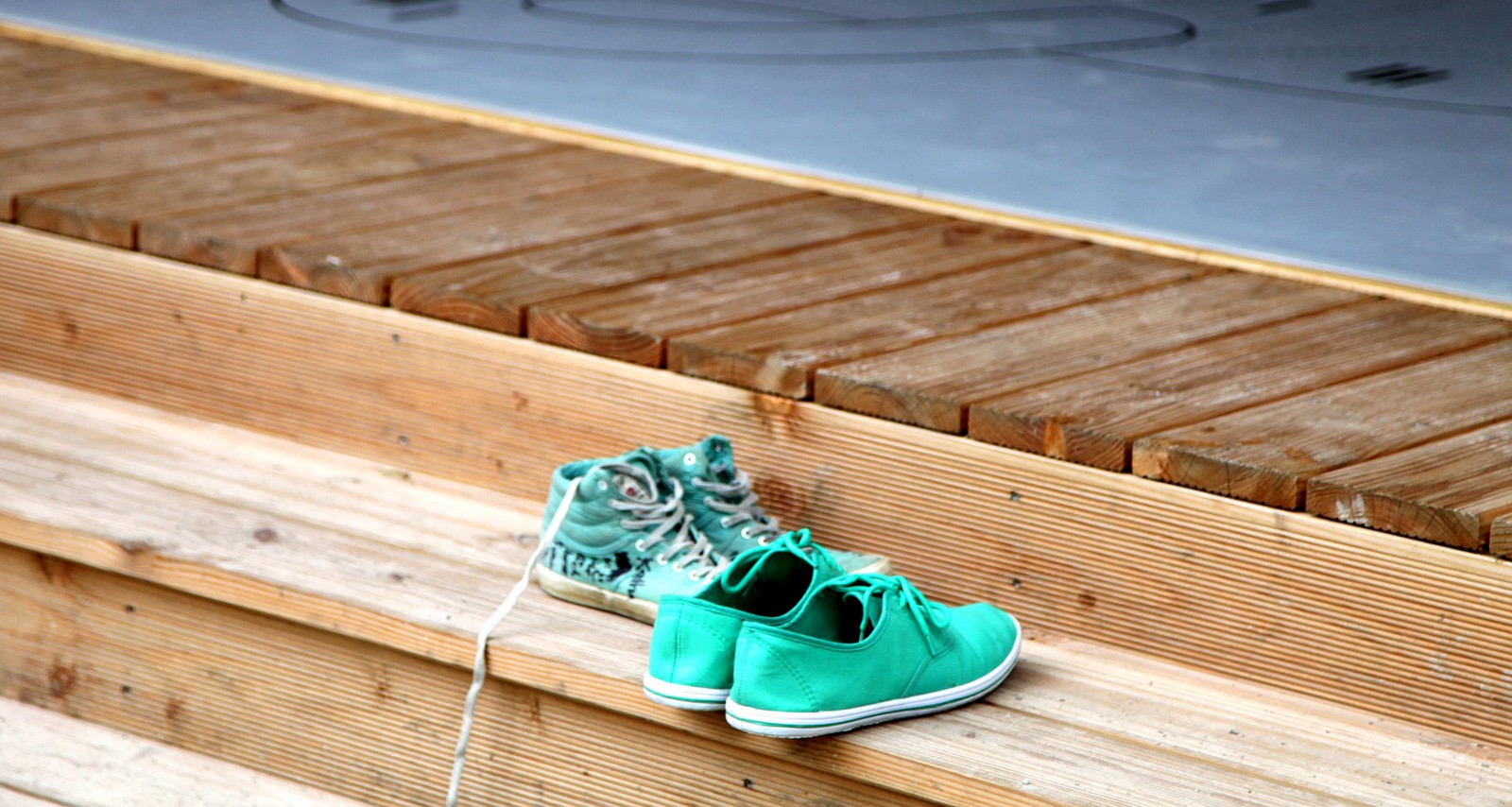 Especially if you are from Western countries, keep in your mind and make sure to take your shoes off before entering private houses, shrines, temples and ryokans (Japanese traditional style hotel), etc. In such places, there are always entrance spaces to take off your shoes and keep them.
4. Do Japanese people speak English??
Yes, some people do. But, it is still hard in Japan to find people who speak English or English signs including food menus, transportation, and in general. And this issue become much bigger when you go to countrysides in Japan. But don't be too concerned about it cos most of Japanese people are kind and helpful, and usually try their best to explain things to you. Or why not to take a chance to learn some Japanese while travelling in Japan??
5. Toilets prove Japanese technology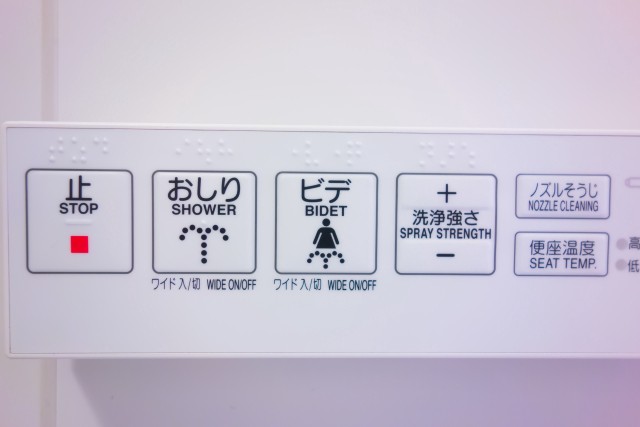 This is something Japan should be proud of. Japan has high-tech electric toilets everywhere with automatic opening covers, many function buttons,warm seats and very clean. I genuinely think that there is nowhere else you can find better toilets outside Japan. Foreign travellers are often so impressed by it and many of them end up with purchasing one for back home, then live happily ever after!
6. Eat seafood everyday??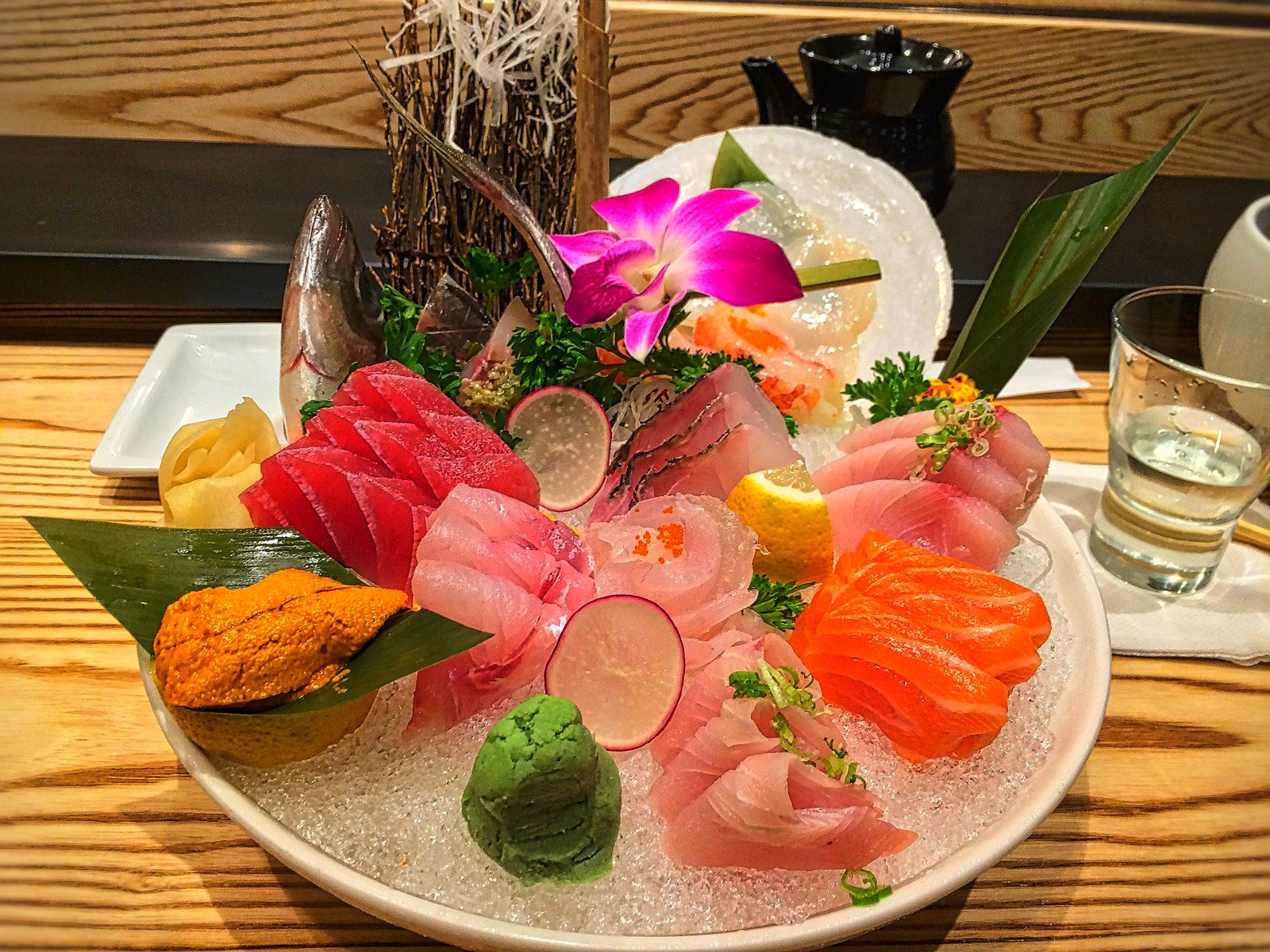 Many people have a strong image about Japanese food as ONLY SEAFOOD. Yes, people do eat a lot of seafood in Japan, and the quality of seafood products are in fact superb that every tourists should definitely try. However, one of the biggest food attractions in Japan is Wagyu Beef. If you are seeking for good beef steaks, Japan might be the perfect place to enjoy high-quality branded Wagyu Beef such as Kobe Beef. Also Western food is becoming more common for young people and you will find many international cuisine restaurants.
7. Where can I dump rubbish??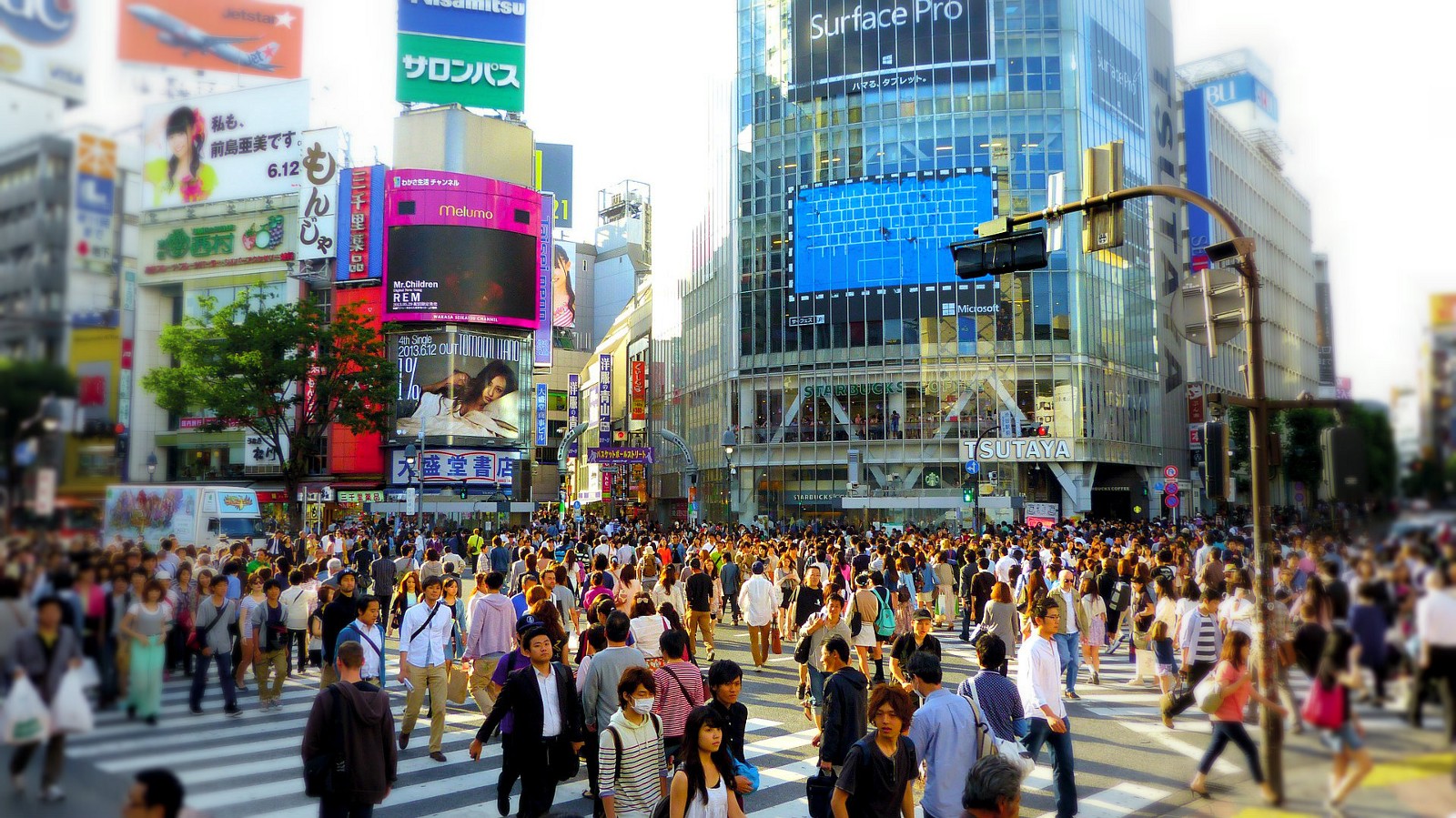 You will find the streets extremely clean in Japan but at the same time, you will be desperate to find bins to throw rubbish. Annoyingly there are almost no bins in any streets of Japan, and they are kept inside shopping malls, convenience stores, stations, etc for the safety season, and this is how it works in Japan to keep the streets clean..
8. No tips required
Although the hospitality level is so high in Japan, there is no tipping culture. When in Japan, you may find very high level of service and hospitality and you may wanna tip them sometimes, but all they expect from you is your big smile with "Arigato" when you leave.
9. Queue because they queue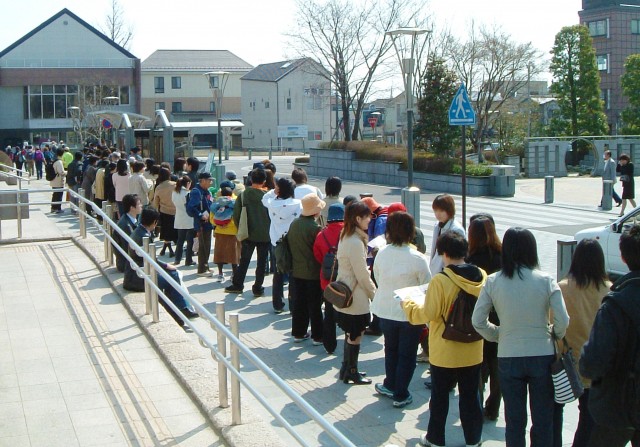 Japanese people are generally very organised and keep their respect to each other so it is very fair for them to queue at any occasion. You will find people queuing for entering anything like trains, restaurants, bathrooms, cashers etc. So make sure to follow them and never try to cut the queue.
10. Keep left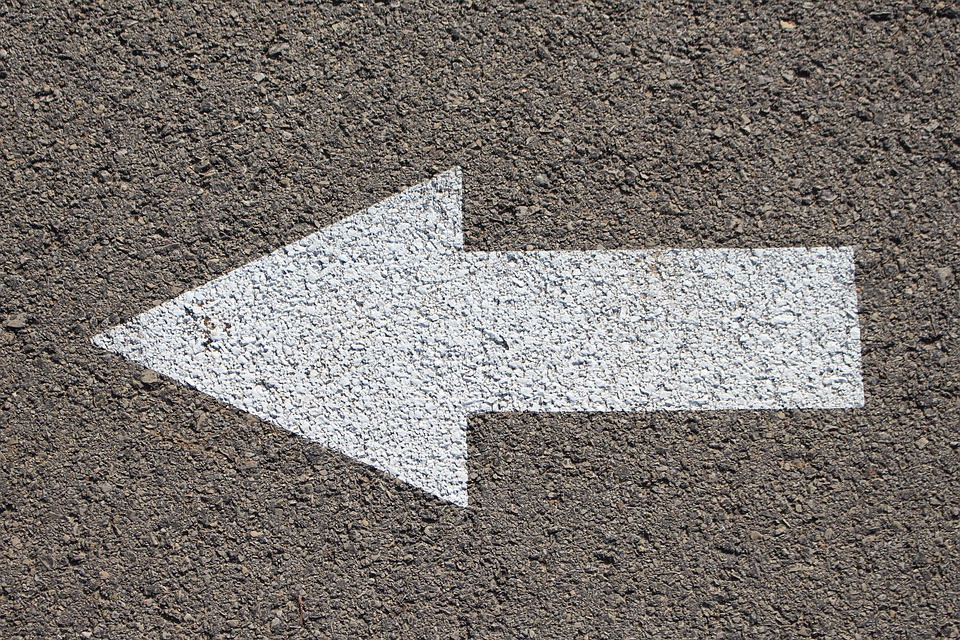 It's left side driving in Japan (same as in UK, Australia, and many Asian countries). So this is one very important thing to remember if you are used to drive opposite side in your country. Also, it is preferred to stand on left side on escalators to give a way for other people on right side. However, this works actually opposite in Osaka City. Very interesting.
11. This is the sound of noodles
When you enter any kind of noodle restaurant (Ramen,Udon,Soba etc), you know what I'm talking about. Slurping noodles with loud sound is not rude at all in Japan, and it's more like showing that you are enjoying the dish. Yes, Japanese eating manner can be a bit odd sometimes.
12. TOKYO Disneyland is NOT in Tokyo!
They use the same trick as Narita Airport. Tokyo Disneyland is located in Chiba prefecture, too..
13. Don't be shy, it's a culture.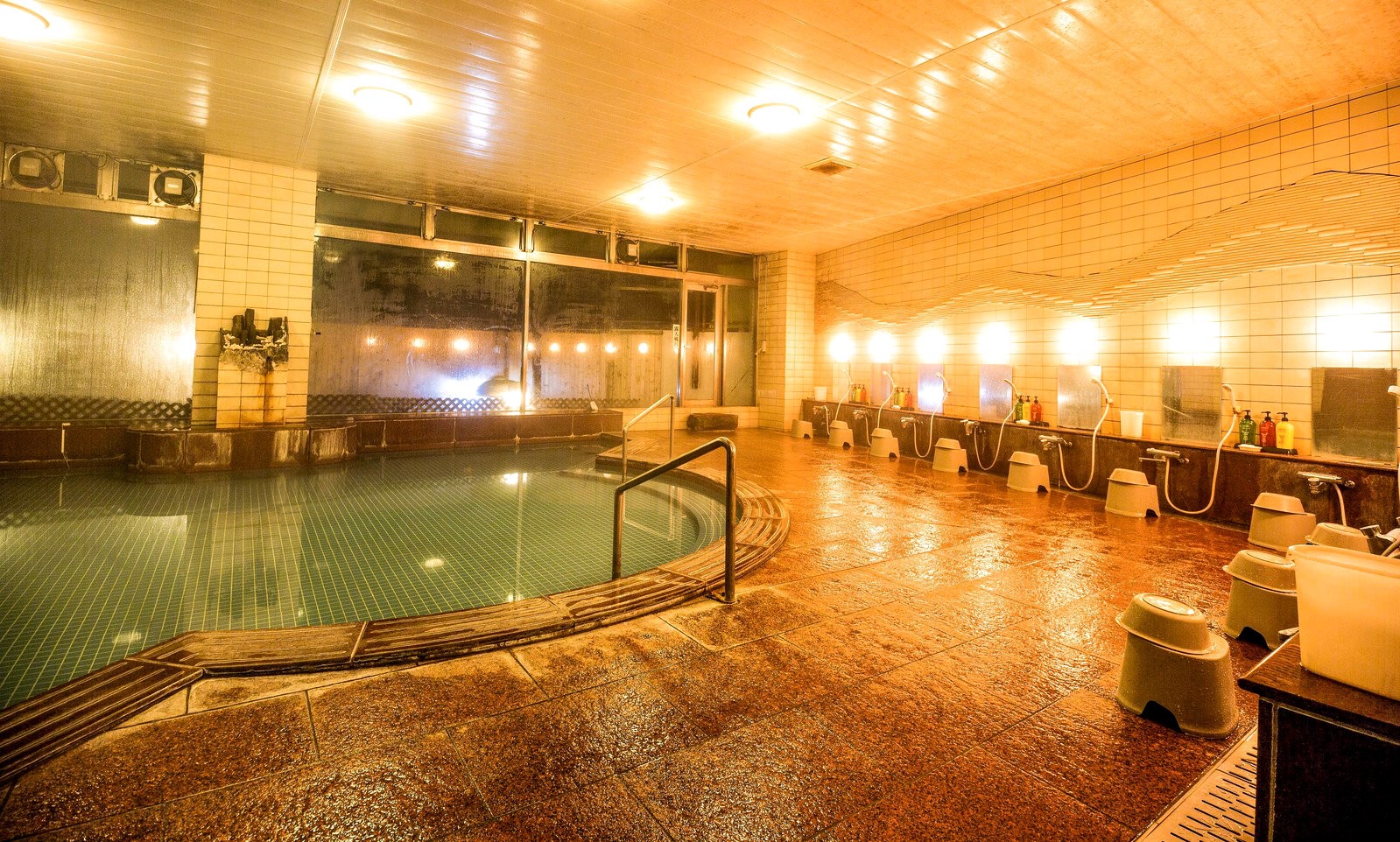 Japanese people are considered as the most shy and modest nation in the world, but when it comes to public baths, you may change your conception about them. Because they openly take off their clothes without any hesitation. Japanese people seem very brave as while many foreign visitors feel shy to share their nudity in public baths!
14. How generous! Free giveaway tissues!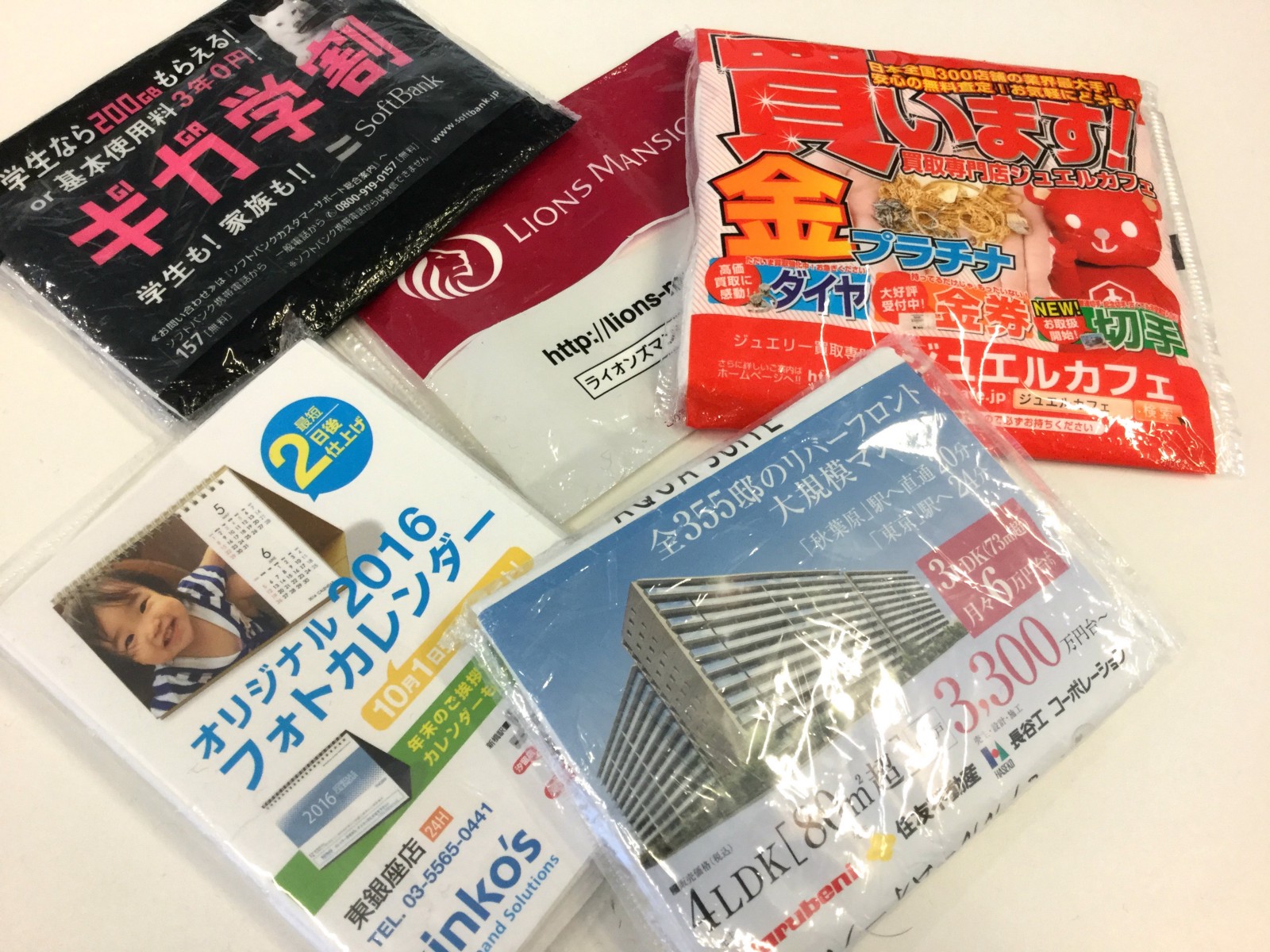 When in Japan, you wouldn't need to buy any pocket tissues because you can get them for free! Many handed out flyers comes with tissues in Japan, and you could end up getting 5–6 pocket tissues in a day. How generous??
15. People in surgical masks scare me!!
Wearing surgical masks is very common in Japan especially during winter. But they are not like all infected patients.. Japanese people are intend to use the masks to protect themselves from virus or flu, and it's kind of recommended for a medical reason. Or some girls just use it to hide their make-up free face.
16. I can't fit in..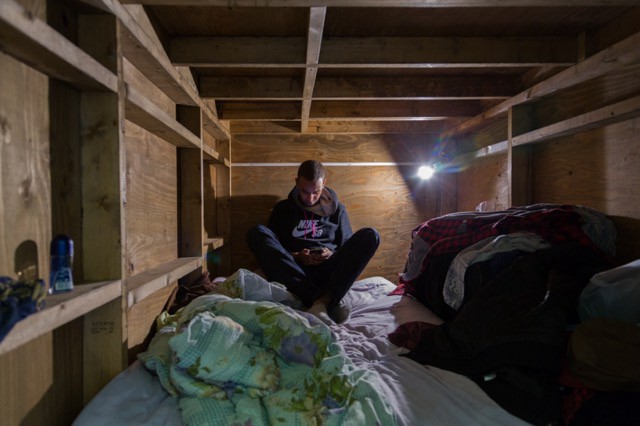 Everything is pretty tiny in Japan. It's because of two reasons. One, Japanese people are not so big generally. Second, the size of the country. Many western people experience difficulties while in Japan with the size matter such as hitting a ceiling, fitting on a public transport seat or sometimes you are taller than your bed. Well, you will get used to it!
17. Convenience stores are really convenient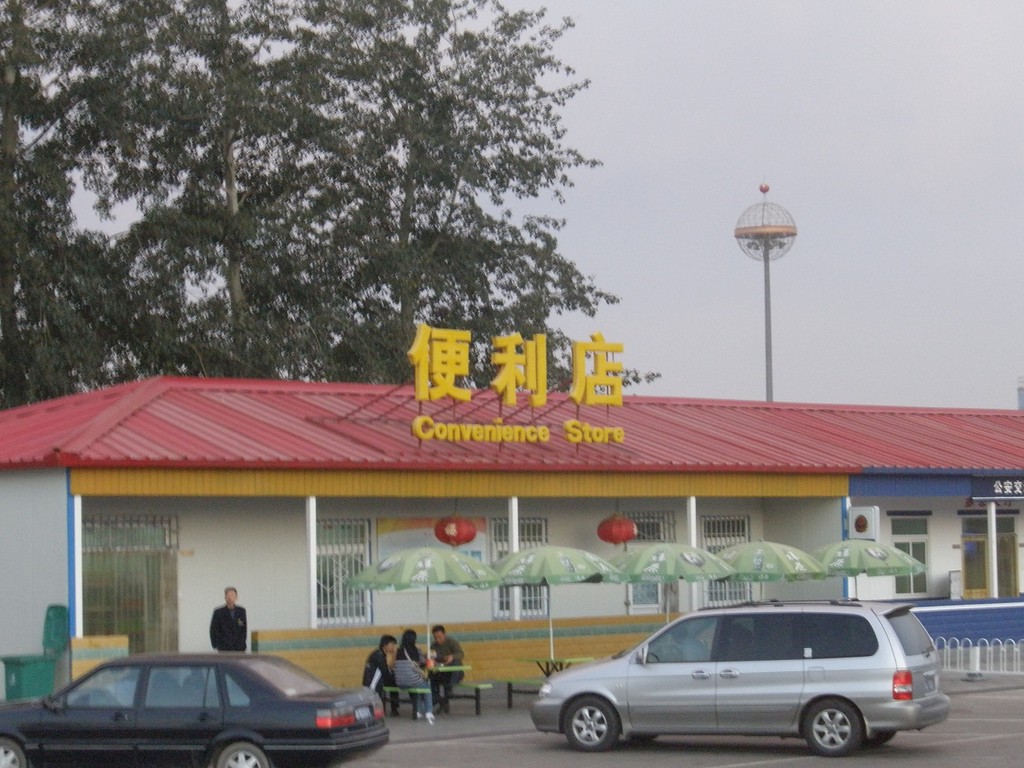 Convenience stores are literally convenient because it's in every corner in Japan, open for 24 hours and you can find quite much everything you need. And I can whisper you that the it's like a free public bathroom,too. But be nice to use it only when you buy something from them!
18. Is Japanese population going to explode??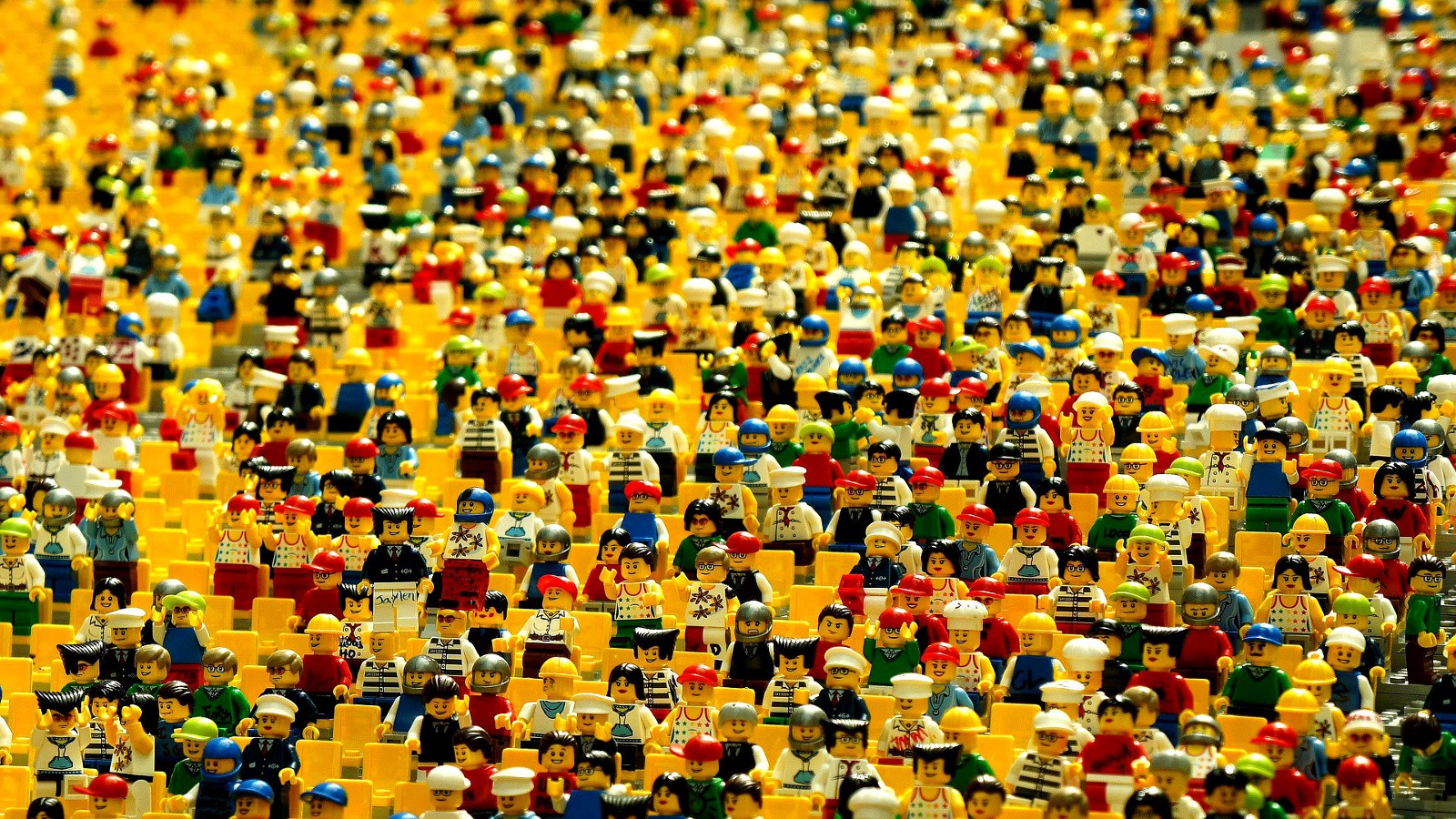 People, people, people…everywhere is crowded.. You may feel that especially when you are in Tokyo and surrounding areas (Kanto Region) . In fact, 30% of Japanese population gathers in Kanto area. This is why everywhere is so busy, packed and you may get stuck in a human traffic jam.. If you are seeking a quiet place, go to countryside of Japan!
19. Where can I smoke?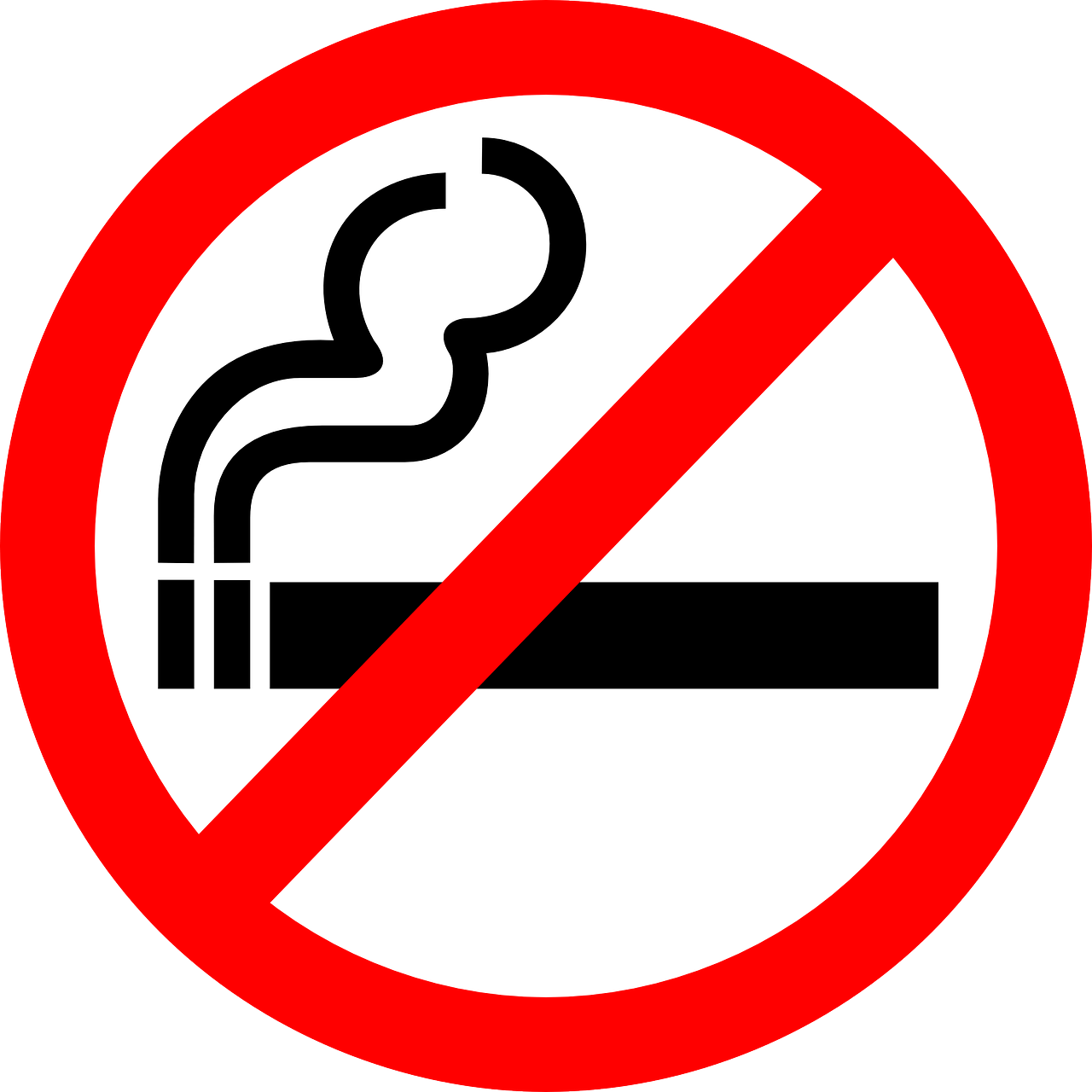 Smoking in most of public space (inside/outside) is prohibited in Japan. If you are a smoker, you may find difficulties finding a smoking space on the streets or outside of buildings. But quite many restaurants, cafe and bars allow you to smoke inside. So it seems like it's more difficult to find a place to smoke outside than inside..which may be quite annoying for non-smokers when someone smokes while eating in a restaurant!
20. General politeness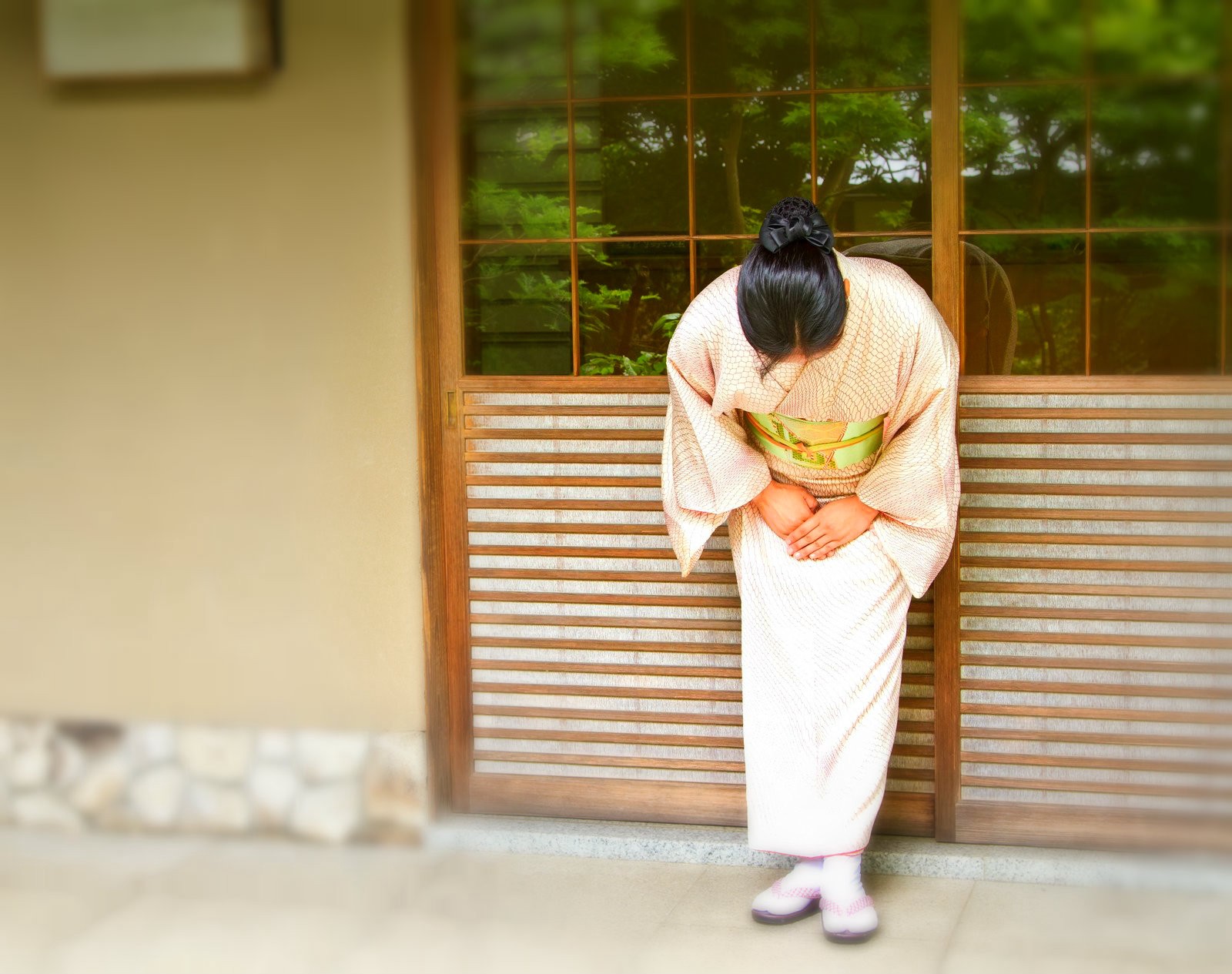 You will find general politeness of Japanese people everywhere. Are they really always nice and polite or Is it because they hide their true feelings? The answer is both. But the most important thing is that they will surely make you feel happy and appreciate to their politeness. This is one of the strong reasons for many foreigners to fall in love with Japan.
How did you enjoy the list?? Some of things in Japan might sound weird to foreigners, but the best tip is "when in Japan do as the Japanese do"! For more useful travel information in Japan, please check out these articles, too!
▽Related Articles▽
▼Editor's Picks▼
---