This is an introduction of best villages in Shirakawago and Gokayama.
Shirakawago (白川郷) is one of top popular sightseeing destinations in Central Japan as well as Takayama and Kanazawa. But you cannot see the combination of majestic nature and serene historical village anywhere else in Japan, except Shirakawago. The village consists traditional houses with thatched and steep roofs called Gassho-Zukuri.
"Shirakawago" is roughly divided into two areas: Shirakawago in Gifu prefecture and Gokayama (五箇山) in Toyama prefecture. The Gassho-zukuri villages in the two areas have been added to the UNESCO World Heritage list in 1995. The style of houses is estimated to be built in the late 17th century. Shirakawago is the most famous village in the area since it has most Gassho-zukuri houses.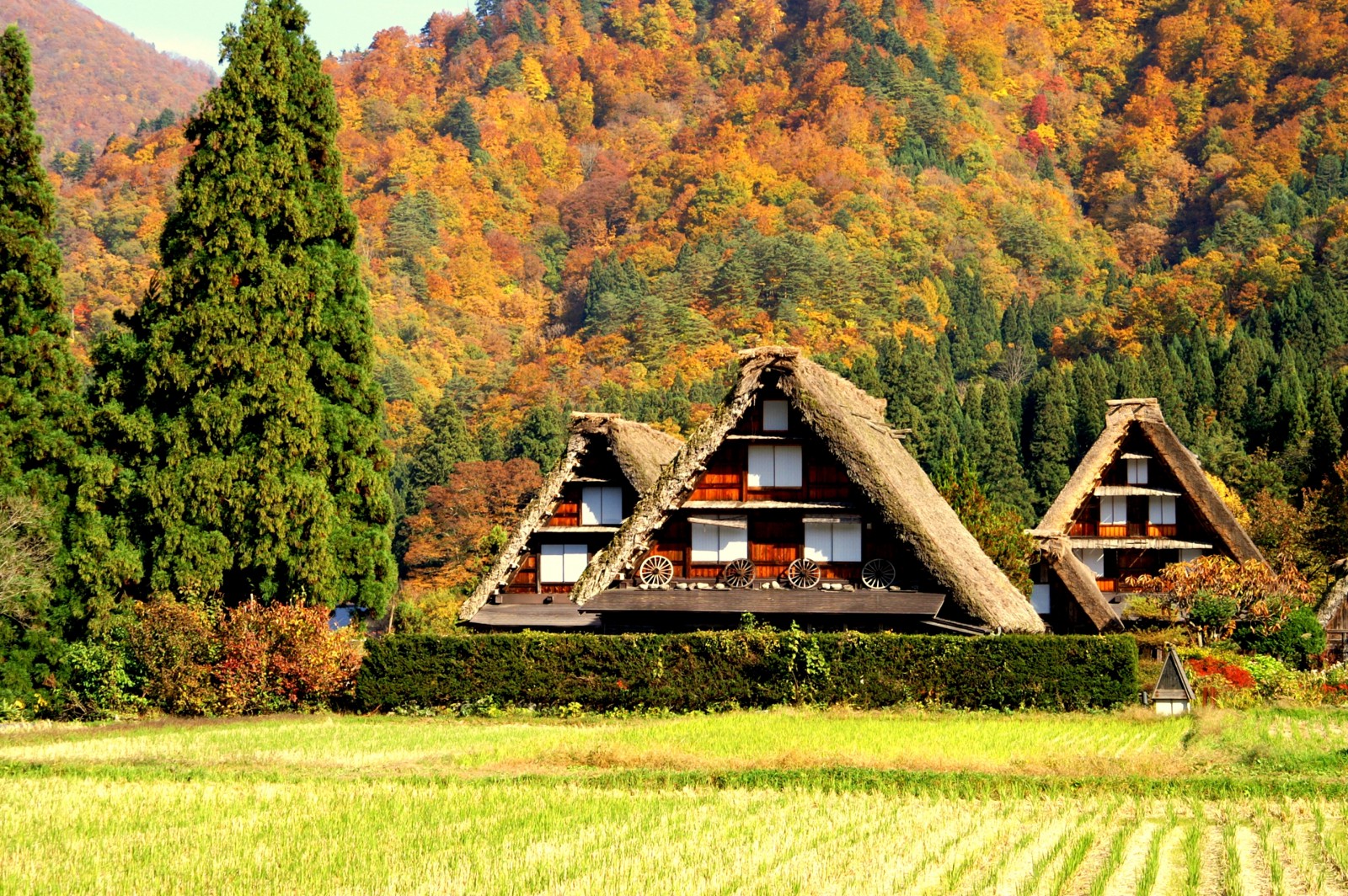 You can enjoy a trip to Shirakawago all through the year since it beautifully shows different faces of four seasons: cherry blossoms in spring, bright green rice field in summer, autumn leaves in autumn and snow in winter. Also each village has nice photo spots overlooking it.
Recommended tour to Shirakawago!
<<You can book 1 Day Trip to Shirakawago, Gokayama and Takayama from Kanazawa>>
<<You can also start 1 Day Trip to Shirakawago and Takayama from Nagoya>>