10 Best Things to Do in Gifu
Gifu Travel Guide: What to Do in Gifu Now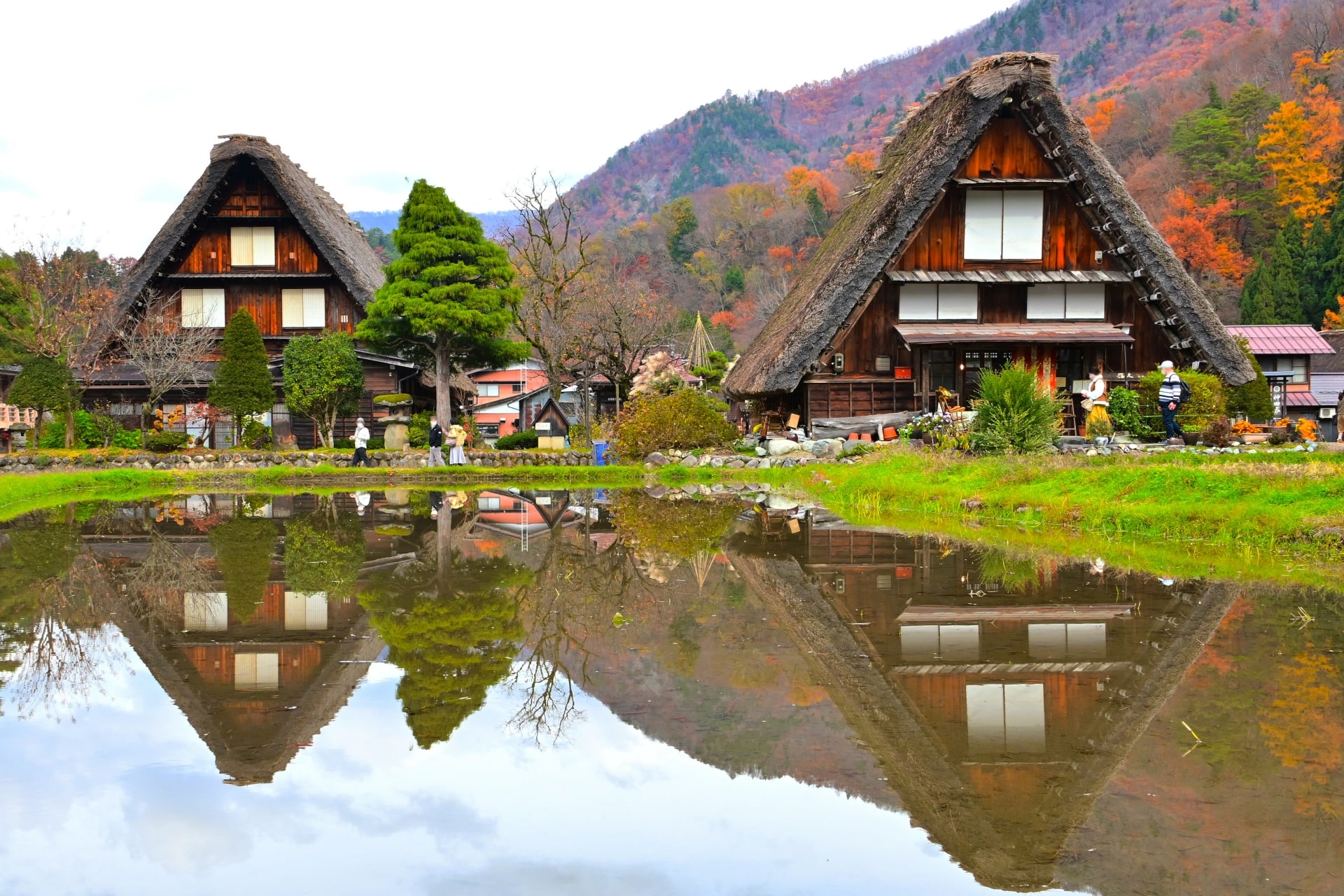 Are you looking for a place to visit in Japan that has beautiful mountainous nature, rich historical locations, well-preserved cultural sites, and unique local food? If this is the case, then Gifu may be the place you're looking for.
Gifu Prefecture is one of those places that international visitors tend to overlook on their first visit to Japan. However, there are many unique features that make Gifu an attractive place to visit.
It is located on the southern side of the Chubu area in Japan, surrounded by Toyama, Nagano, Aichi, Mie, Shiga, and Ishikawa prefectures. It is one of the larger prefectures when it comes to size, and it is characterized by its unique geographic features. You will find mountainous areas in the north while areas that are even below sea level in the south.
It is also a culturally and historically rich place, especially if you like the Sengoku era. Famous for being the place where Japanese Daimyo Oda Nobunaga began his journey to conquer Japan.
In this article, I will introduce to you our picks for the 10 best things to do in Gifu.
With this Chubu Region Bucket List, let's also check out the surrounding tourist attractions: Best Things to Do in Chubu
---
1. See for yourself the unique structures of Shirakawago village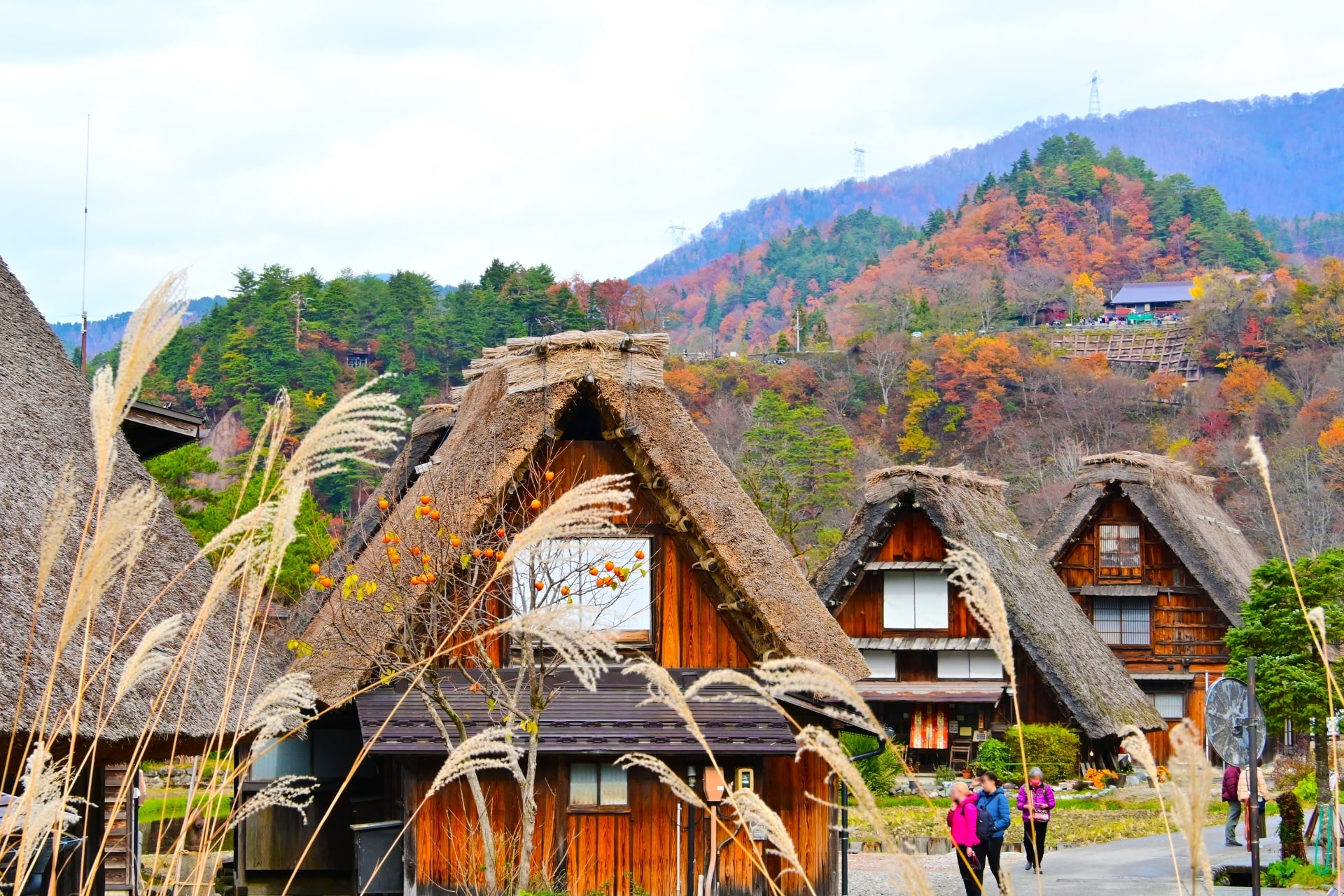 Arguably the most popular place to visit in Gifu prefecture is Shirakawago (白川郷). This village is popular for consisting of traditional houses built in a unique architectural style called "Gassho-Zukuri". These houses have thatched, steep roofs and people still live in them. Along with Gokayama (五箇山) in Toyama prefecture, the Gassho-zukuri villages in the two areas have been added to the UNESCO World Heritage list in 1995.
These houses are said to be built during the 17th century, and their unique architectural style and beautiful mountainous surroundings that change their facade with the seasons, make this place such an attractive place to visit.
For more information about Shirakawago, check out the following article.
2. Immerse yourself in a traditional Japanese townscape at Takayama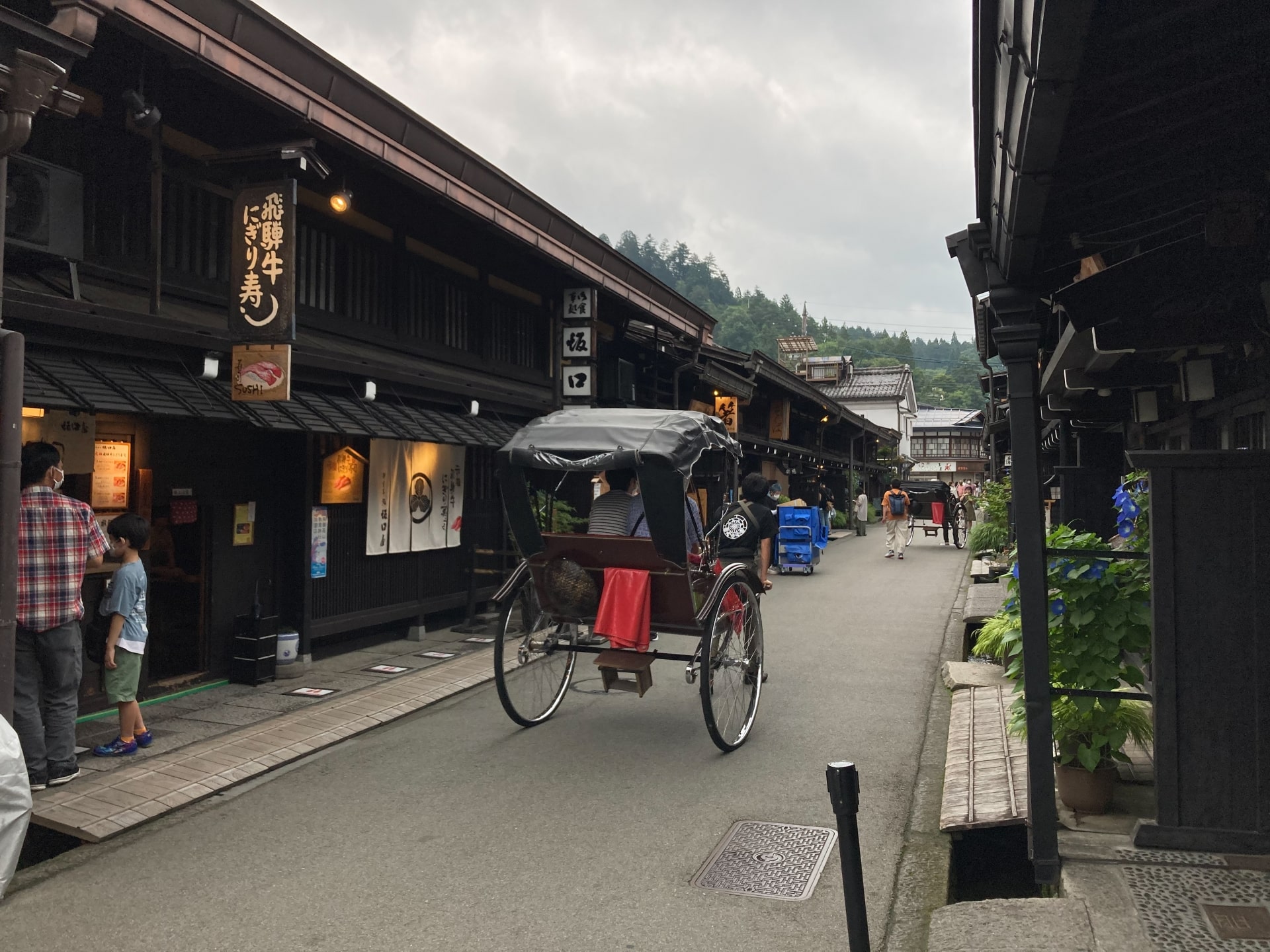 Takayama (高山市) is a city located on the northern area of the prefecture. During the Sengoku era (late 16th century), this area used to be a territory called Hida (飛騨). Because of this, this area is also known as Hida Takayama (飛騨高山).
The popularity of this place comes from its well-preserved traditional Japanese townscape. So much so, that this town is also called Sho-Kyoto (小京都) which means "Little Kyoto".
Besides the picturesque townscape, you can also find many local food shops as well as souvenir shops. One of the popular souvenirs you can find here is the Sarubobo doll which is said to bring good luck when giving birth.
▶ Hida Takayama tourism official website: https://www.hida.jp/english/
3. Experience firsthand one of the 3 best hot springs at Gero Onsen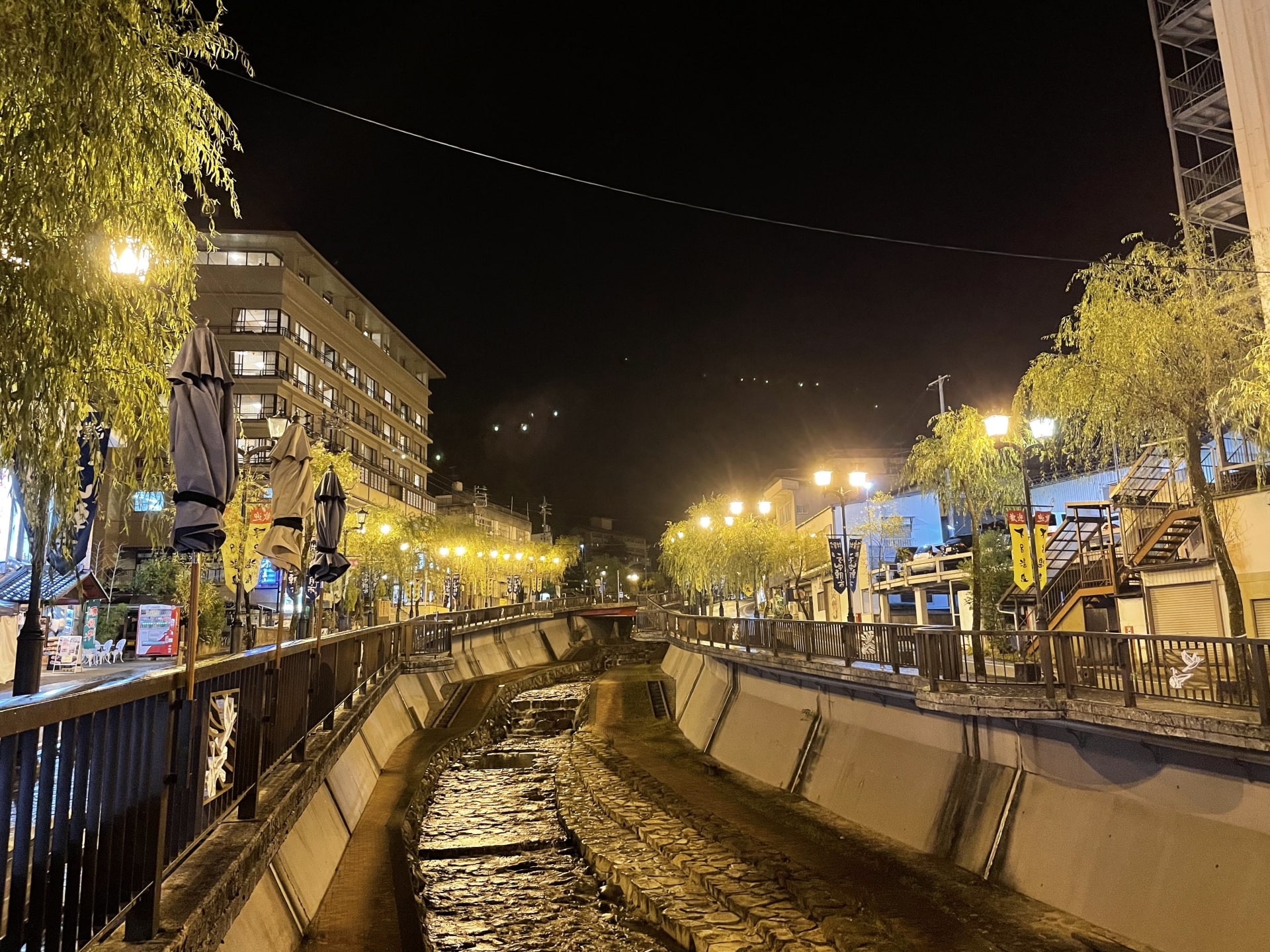 Another highly popular spot to visit in Gifu is Gero Onsen (下呂温泉). This hot-spring town is located in the central area of Gifu prefecture and is known as one of the three most popular Onsen in Japan (Along with Arima Onsen and Kusatsu Onsen).
This Onsen town is popular for many reasons. The hot-sping from this area is said to be top quality, and the landscape that surrounds this town is a feature that can't be replicated easily. The town itself is also nice, having a retro vibe that is unique and appealing. Although it is popular all year long, it is especially popular during winter.
▶ Gero Onsen official website: http://www.gero-spa.or.jp/lg_en/
4. Feel the sheer beauty of the northern alps from Shinhotaka Ropeway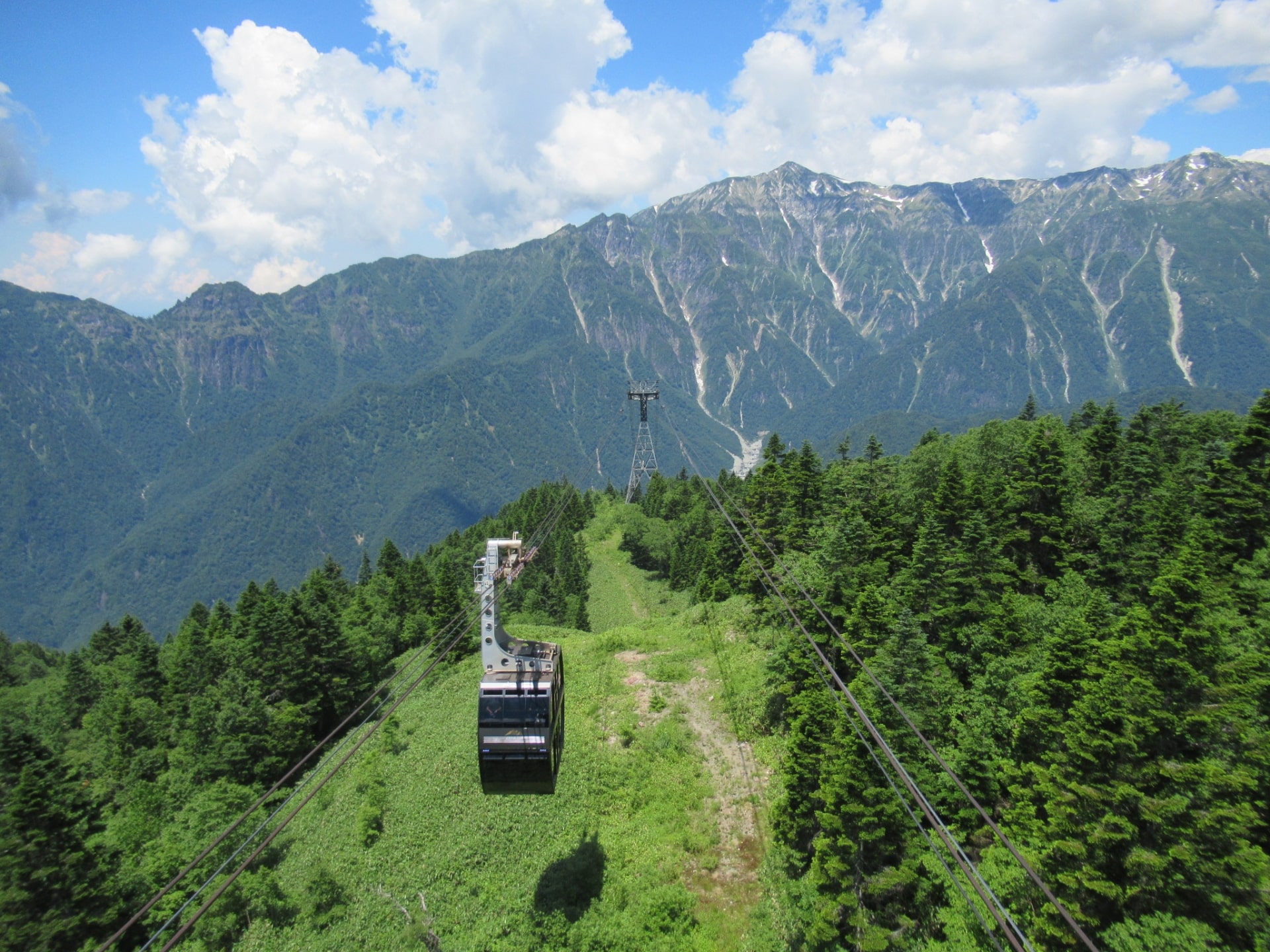 Another spot with an attraction that allows you to experience the sheer beauty of nature is Shinhotaka Ropeway (新穂高ロープウェイ). Located in the mountainous north-east side of the prefecture, this ropeway connects Shinhotaka Onsen and Mt Nishihotakadake (西穂高岳).
The view of the glorious mountains from the ropeway is incredible in itself, but there is also a breathtaking view that you can enjoy from the top once you get there. If the weather conditions are good, you'll be able to see the northern alps.
Nishihotakadake is usually a high-level hiking area that not anyone can endure, but by taking the ropeway, you can enjoy the same views as if you went on a hike there.
▶ Shinhotaka Ropeway official website: https://shinhotaka-ropeway.jp/en/
5. Explore the historic Nakasendo path at Magome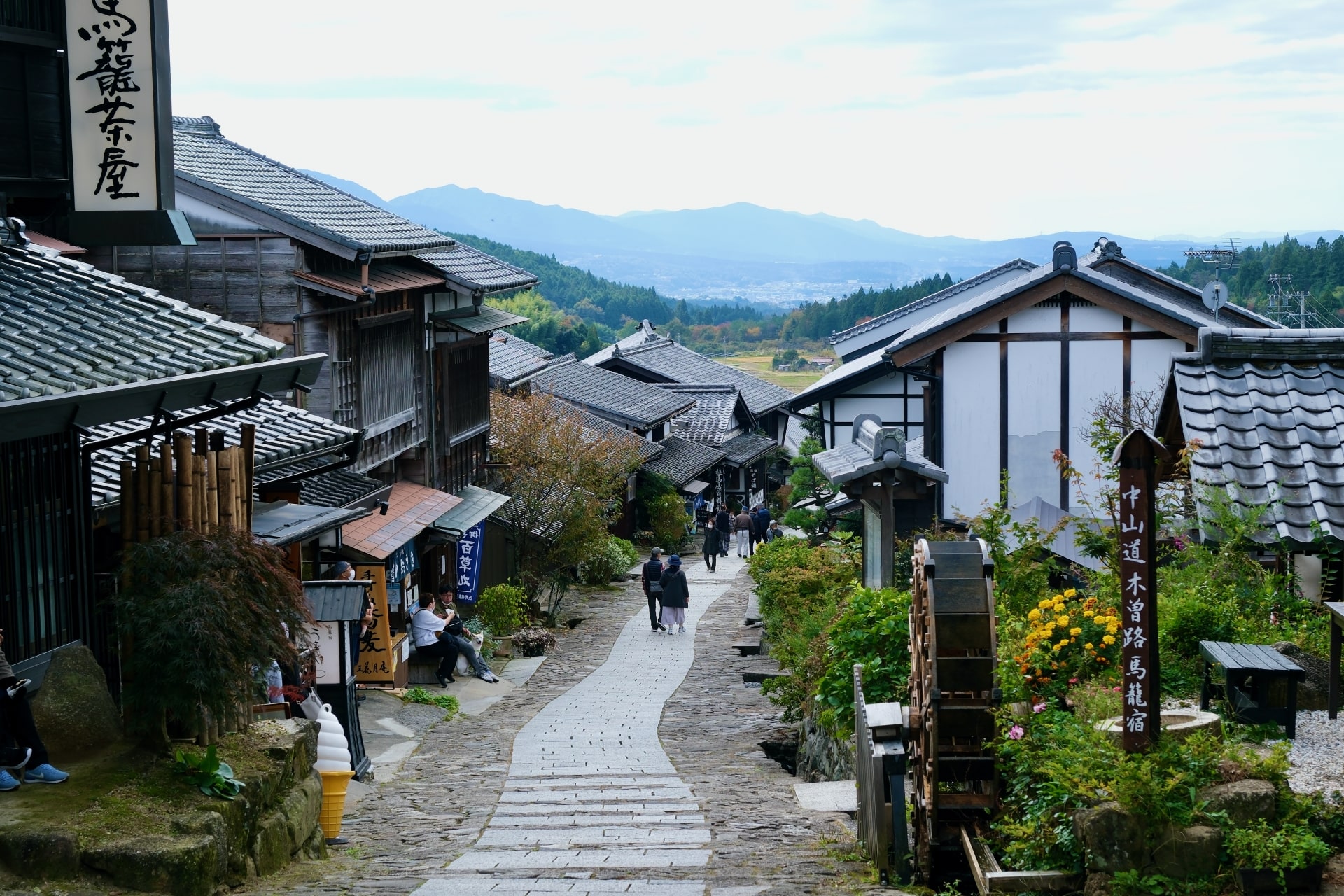 Magome (馬籠宿) is a town located in the southeast area of Gifu where you can also enjoy a traditional Japanese townscape that will make you feel as if you have traveled back in time.
It is the forty-third of the sixty-nine stations of the Nakasendo (中山道). The Nakasendo is an old route built during the Edo period that connects Edo with Kyoto. Since it is a station town, you will see many places to rest as well as shops, restaurants, and cafes.
Although the town has suffered from fire in the past, it has been restored perfectly for you to enjoy. The relaxing atmosphere accompanied by the beautiful landscape and delicious local food makes it a must-go in my book.
▶ Kiso Magome tourism official website: https://kiso-magome.com/
6. Feel the vast nature views at Ena Gorge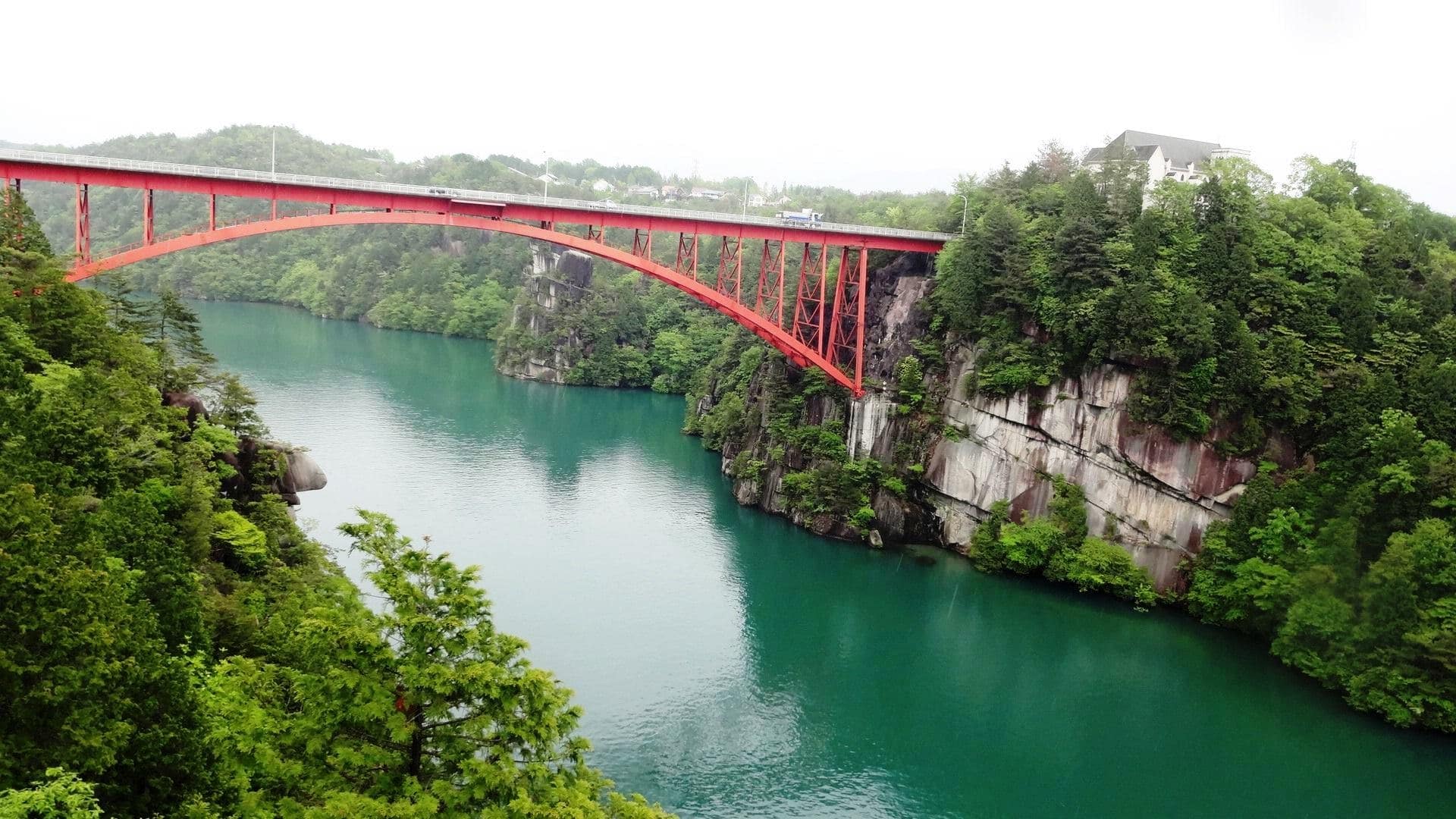 Also located in the southeast area of Gifu prefecture, Ena Gorge (恵那峡) is a place where you can enjoy one of the more spectacular sights.
This impressive gorge stands tall while the Kiso river runs along the bottom. There are cruise tours you can take along the river to admire the sheer beauty of this place which is most visited during autumn due to the autumn leaves that get red, orange, and yellow.
Besides the gorge, Ena is also a popular spot for bird watching and is also popular for the variety of flowers and plants you can find in this area.
When it comes to tourism, Ena is also popular for being the birthplace of Sengoku Samurai Akechi Mitsuhide. You will find many spots related to his life.
▶ Ena tourism official website: https://www-kankou–ena-jp.
7. Take a pic at Monet's Pond to become part of a painting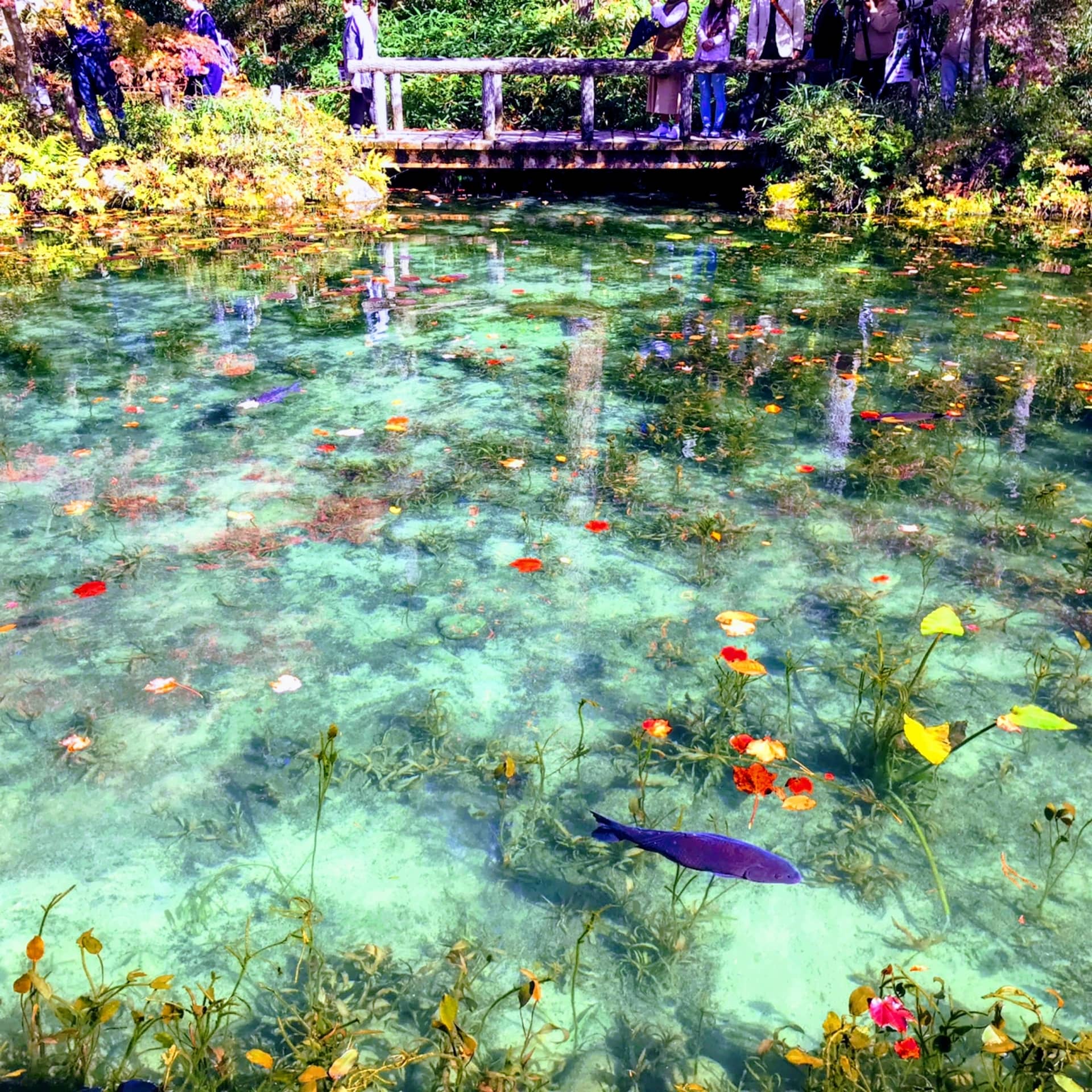 The next spot on this list is one that suddenly became popular due to a picture posted on social media. Monet's Pond (モネの池) is actually not the official name of this pond, but it has been known due to its incredible resemblance to the famous painting "Water Lilies" by Claude Monet.
This pond actually doesn't have an official name, but it is located right next to the approach of Nemichi Shrine (根道神社) in Seki city.
The clear water reflecting various shades of blue and the colorful carp swimming around the water lilies make such a picture-perfect scenario. No wonder it became popular on the internet.
For more information about Monet's Pond, check out the following article.
8. Check out the unique Gifu Cormorant Fishing on the Nagara River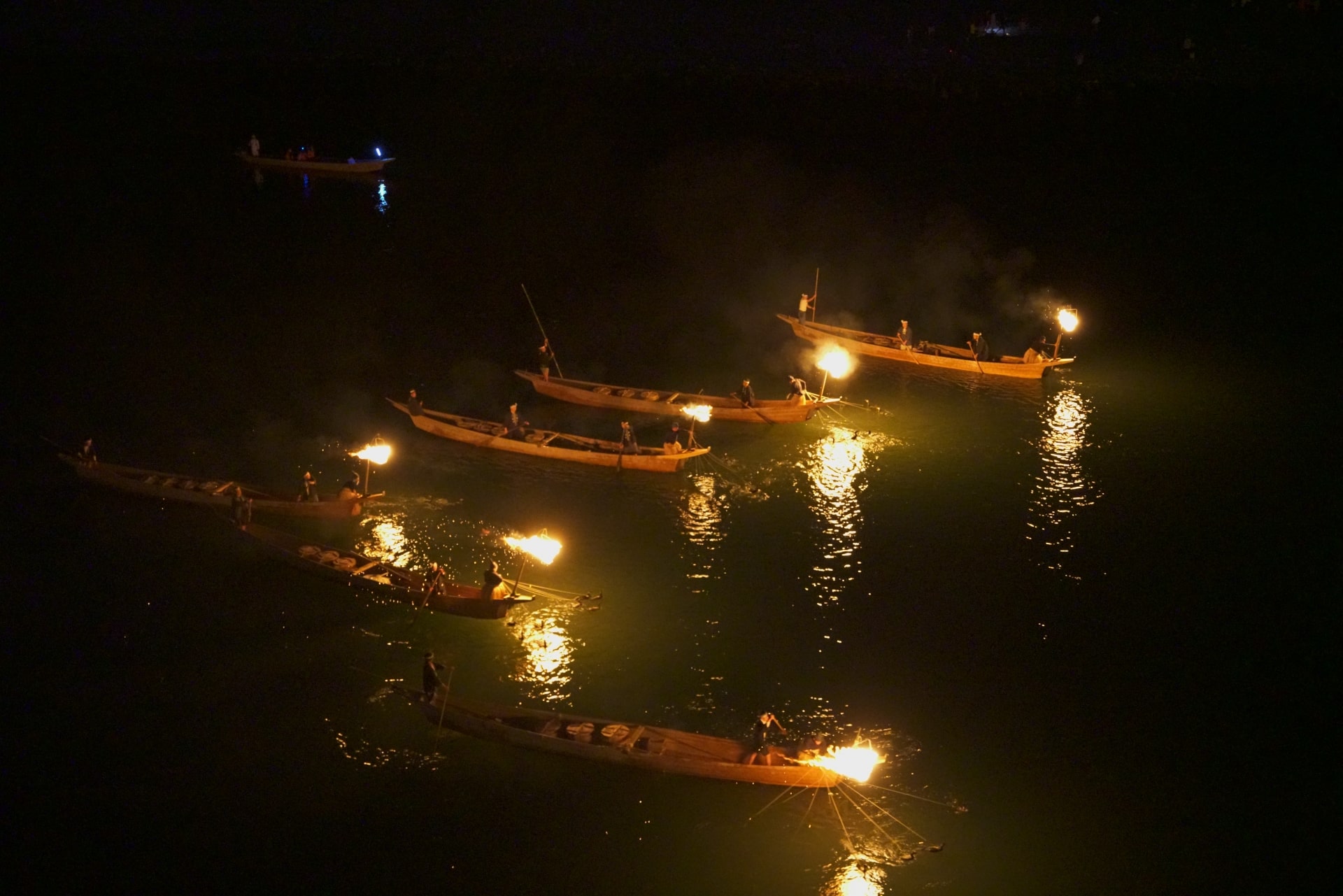 The Nagara River (長良川) is a 166km-long river that runs in the southwest area of Gifu. It runs by Mie prefecture before reaching the pacific ocean. On this river, there is something you can see that you won't be able to see in many other places which is Cormorant Fishing (鵜飼漁).
Cormorant Fishing, also known in Japan as Ukai (鵜飼) is a traditional fishing style that uses the assistance of cormorants to catch the fish. It is a fishing style that has been used for over 1,300 years and it is a popular tourist attraction because of its unique, dynamic style.
There are tours where you can ride a boat and see this unique way of fishing up close. There are a very limited amount of people qualified to do this fishing style, making this a unique experience.
▶ Gifu Cormorant Fishing official website: https://www.ukai-gifucity.jp/Ukai/e/
9. Get in touch with history and nature at Gifu Castle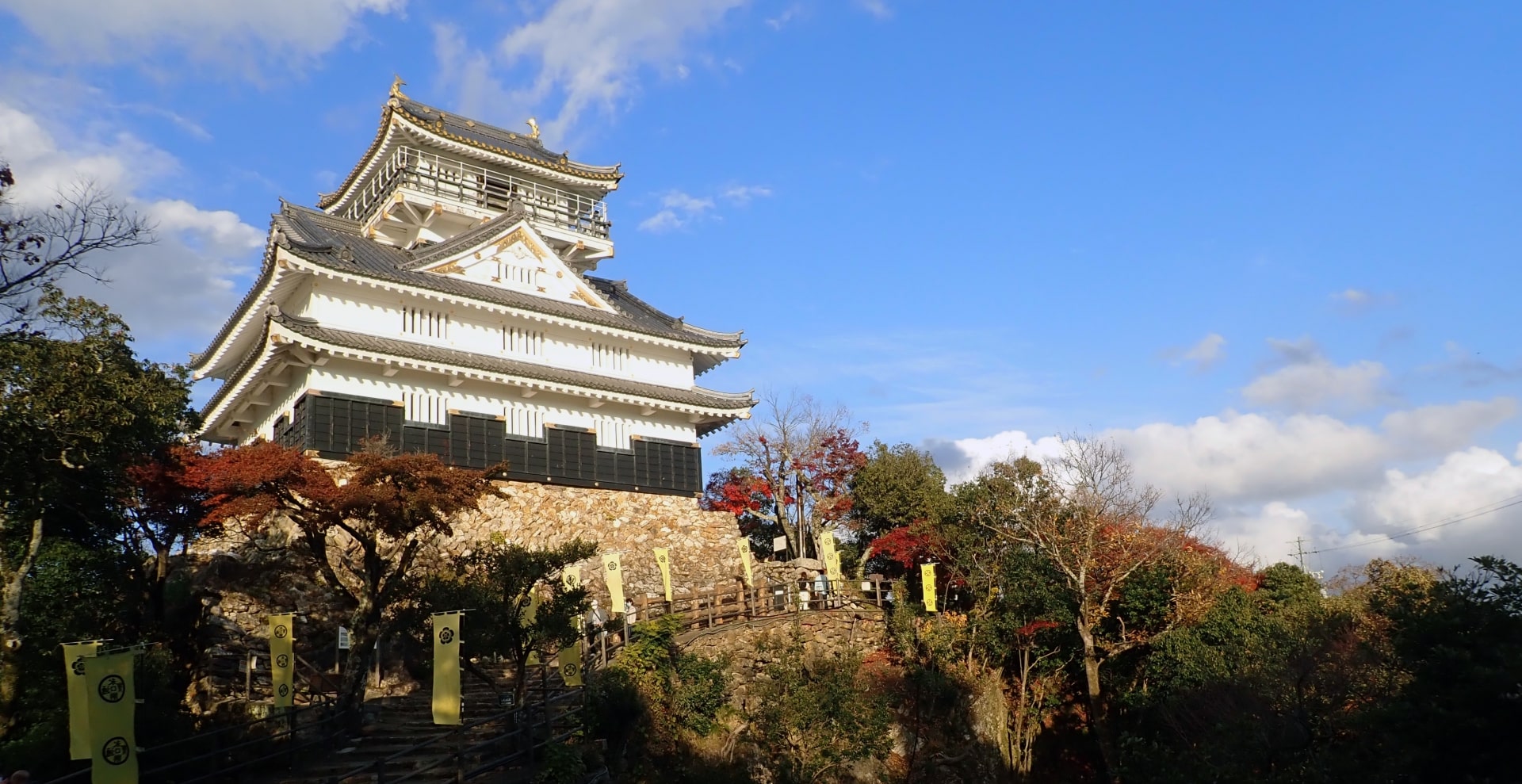 On the southern side of Gifu, you will find the beautiful Gifu Castle (岐阜城). As I briefly mentioned at the beginning of this article, Gifu prefecture has strong ties historically with Oda Nobunaga, one of the leading figures of the Sengoku era. In the mid-16th century, Oda Nobunaga invaded this castle to make it his own. It is said that the name "Gifu" was named by him.
The castle is on the top of Mt Kinka (金華山) which you can get to by riding a ropeway. There is a nice exhibition of armors and swords inside the castle and you can also enjoy the great panoramic view from the top floor of the castle.
▶ Gifu Tourism official website: https://visitgifu.com/see-do/gifu-castle/
10. Don't forget to try the Regional Foods in Gifu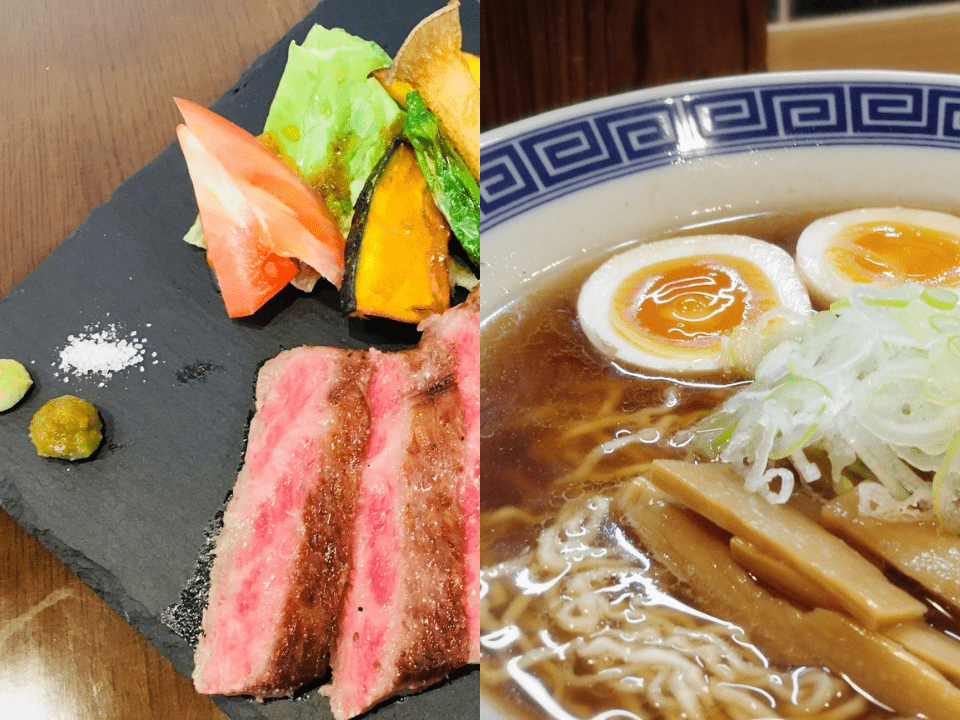 And lastly, we can't finish this article without mentioning the great local foods Gifu has to offer.
The most popular foods are without a doubt Hida Beef (飛騨牛) and Takayama Ramen (高山ラーメン). Hida Beef is a well-known beef brand that is popular for having a soft texture due to its fine muscle fiber. It can be enjoyed as a steak or you can try the Hidagyu-Mabushi (飛騨牛まぶし) which is the charcoal-grilled steak pieces on top of a rice bowl.
Takayama Ramen uses a light, chicken broth with soy sauce-based soup with thin noodles. It became popular ever since it appeared in the Anime movie "Your Name".
---
With this, we conclude our introduction to visiting Gifu prefecture. As you can see, Gifu is not just about Shirakawago, as some people imagine. It is a prefecture where you can find tall, beautiful mountains as well as picturesque traditional townscapes and delicious food. Many of the things you can experience here can't be easily replicated elsewhere. I hope this article has sparked an interest in you.
▽Here are the attractions you should experience across Japan with this Japan Bucket List!▽
▽Check more things to do in Chubu Region!▽
▶︎Best Things to Do in Toyama
▶︎Best Things to Do in Ishikawa
▶︎Best Things to Do in Fukui
▶︎Best Things to Do in Niigata
▶︎Best Things to Do in Yamanashi
▶︎Best Things to Do in Nagano
▶︎Best Things to Do in Gifu
▶︎Best Things to Do in Shizuoka
▶︎Best Things to Do in Aichi
▽Subscribe to our free news magazine!▽

For more information about traveling in Japan, check these articles below, too!
▽Related Articles▽
▼Editor's Picks▼
---