10 Best Things to Do in Aichi
Things to Do in AICHI : Nagoya Castle, Toyota Museum and more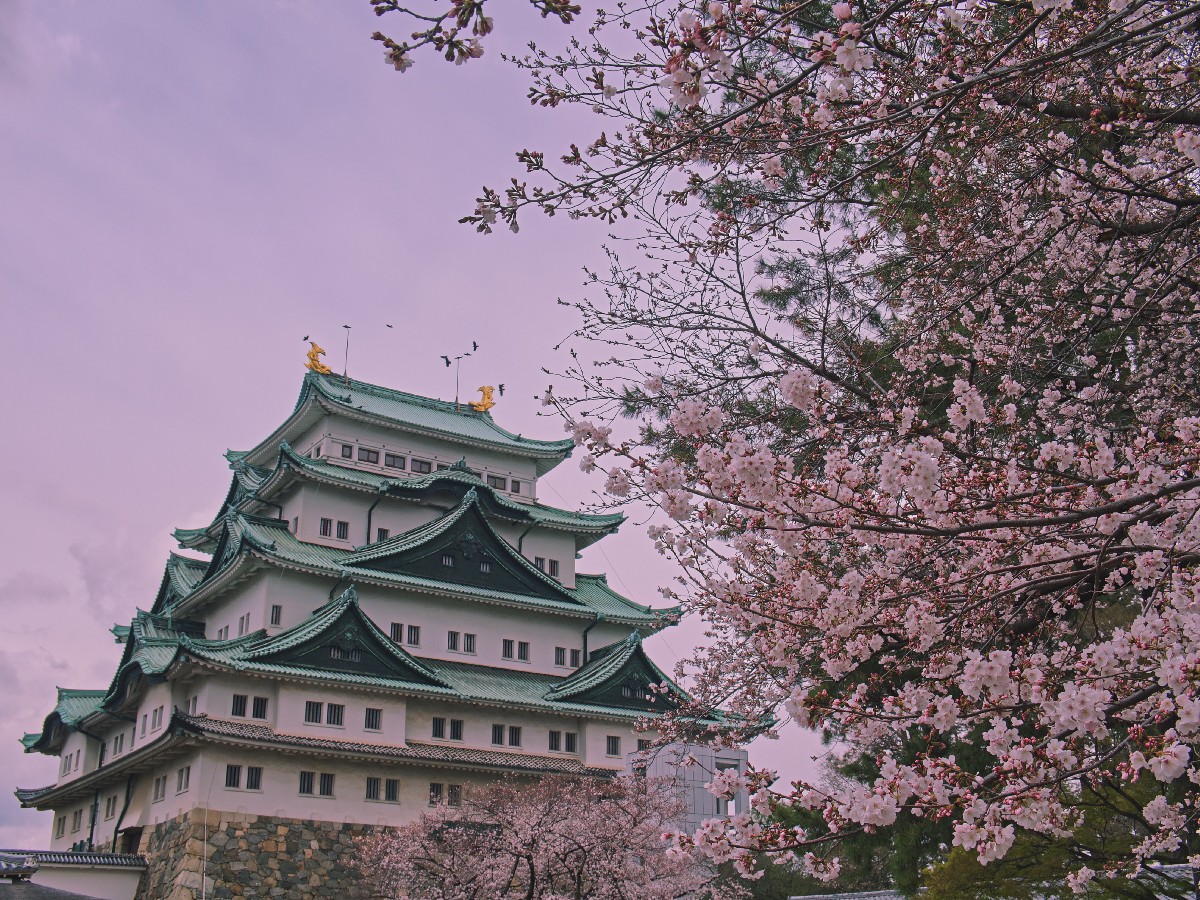 Aichi Prefecture (愛知県) is located in Chubu Region, the Central Japan, and its capital city Nagoya is the 4th biggest city in Japan as well as one of the economy and industrial centers of the country. Aichi Prefecture is also known as home to TOYOTA, the global car manufacture company that has its headquarter in Toyota City, and there are several related facilities attracting automobile fans worldwide. The prefecture is also rich in history, and there are numbers of historic and cultural heritages such as castles and shrines, which are top sites to visit among tourists.
Aichi Prefecture is a very attractive place to visit itself and also an ideal destination to stopover when travelling between Tokyo and Kyoto/Osaka. Also from Aichi, you can easily extend your trip to explore the tourist attractions within Central Japan such as Shirakawago Village and Kanazawa City. In this article, I have listed the best highlights of Aichi City that you shouldn't miss if you are travelling to or stopping by at the Central Japan.
With this Chubu Region Bucket List, let's also check out the surrounding tourist attractions: Best Things to Do in Chubu
*Please note that this article contains affiliate links.
1. Nagoya Castle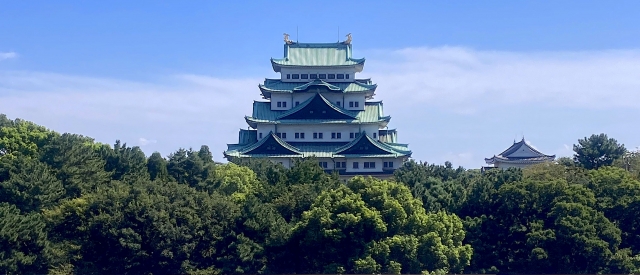 Nagoya Castle (名古屋城) is a Japanese castle located in Nagoya City. The castle was originally constructed in early 17th century and served as one of the most important castles in Japan ruled by the Tokugawa clan during Edo Period. The most part of the castle was destroyed during World War II bombing by the U.S. Army Air Forces, it has been reconstructed in 1959 and now serves as a popular tourist site in Nagoya City. The castle is a top viewing spot for cherry blossoms, and also it's illuminated at night from the sunset to 23:00 pm everyday.
Map: http://bit.ly/2xh2UHz
Access: 5 mins walk from Shiyakusho Station (Meijo Line)
Hours: 9:00 to 16:30
Fee: 500 yen
Official Website: https://www.nagoyajo.city.nagoya.jp/en/
2. Toyota Automobile Museum
Toyota Automobile Museum (トヨタ博物館) is a museum dedicated to the automobile. The museum exhibits about 140 automobiles from Japan, Europe and the U.S. from from the late 1800s up to the present as well as showcasing the worldwide history of automobiles and automobile culture. The museum also has restaurant/cafe, shop, library and facilities for kids. It's a must-visit spot for car fans and also a great spot to enjoy with group or family.
Map: http://bit.ly/2XyO9Pa
Access: 5 mins walk from Geidaidori Station (Tobu Kyuryo Line)
Hours: 9:30 to 17:00 (Closed on Monday)
Fee: 1,000 yen
Official Website: https://www.toyota.co.jp/Museum/english/
3. LEGOLAND JAPAN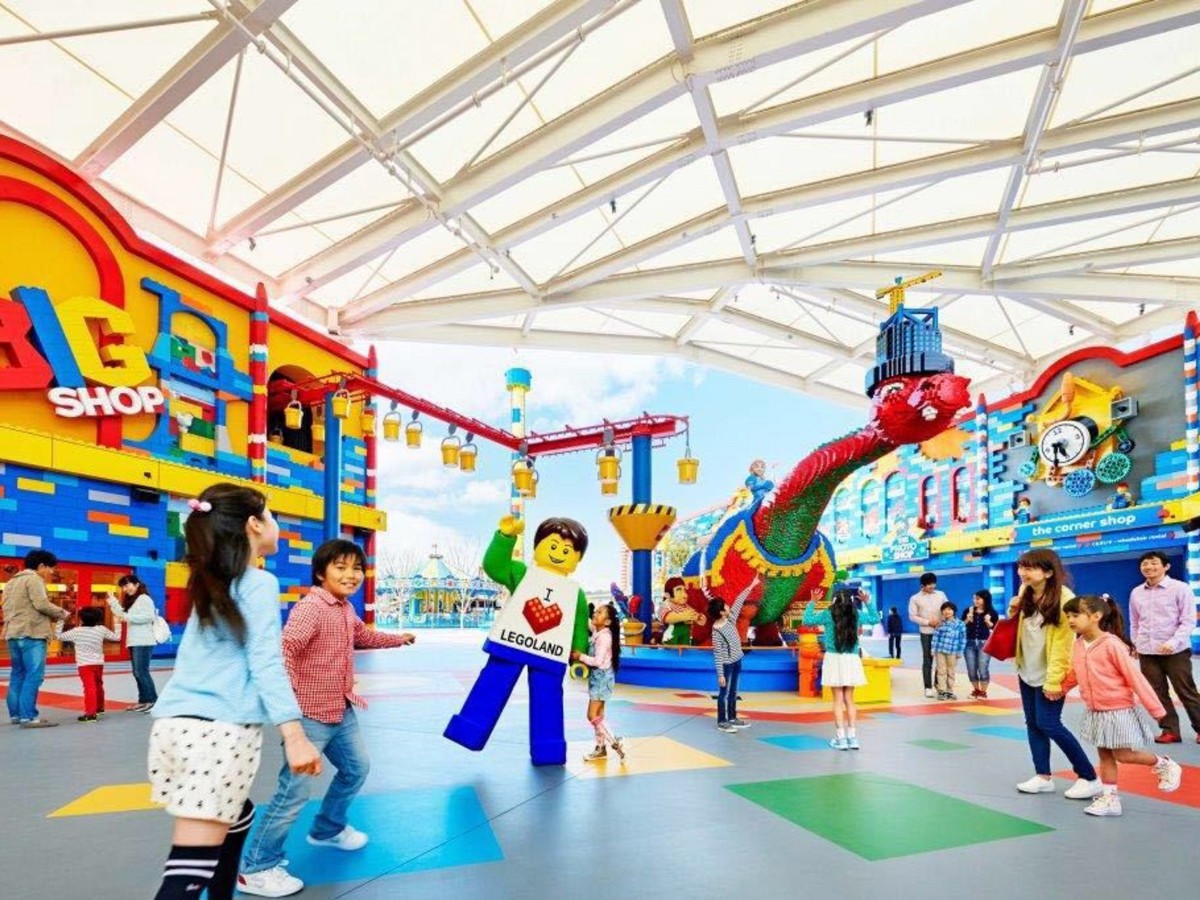 LEGOLAND JAPAN (レゴランド) is an amusement park dedicated to a popular toy, LEGO. The park was launched in Nagoya City in 2017, and has become one of the most visited theme parks in Japan today. The park is divided into 7 themed areas with different LEGO world universes which are made with about 17 million LEGO bricks, and visitors can enjoy over 40 attractions including rides, LEGO models, shows, dining areas, etc.
Map: http://bit.ly/2ZFKX1G
Access: 10 mins walk from Kinjo Futo Station
Hours & Opening Days vary depending on days. Please check on the official website: https://www.legoland.jp/en/plan-your-visit/operation-page/
Ticket info:
4. Nagoya Food
The capital city of Aichi Prefecture, Nagoya is one of the most popular Japanese cities among foodies, and there are numbers of regional signature dishes called "Nagoya Meshi" that fascinates visitors such as Tebasaki (Deep-fried Chicken Wings), Miso Katsu (Pork Cutlet with Miso Sauce), Hitsumabushi (Grilled Eel on Rice) and more.
Related article:
5. Inuyama Castle
Inuyama Castle (犬山城) is a Japanese castle located in Inuyama City, the former castle town during Edo Period, which is about 25 km north of Nagoya City. Inuyama Castle was built in 1440, and it's one of only 12 original castles remaining in Japan that has been surviving over centuries. The castle is situated along Kiso River that borders between Aichi and Gifu Prefectures, and the pleasant river view can be enjoyed from the main keep of the castle. The castle is the main venue of the traditional Japanese festival, Inuyama Matsuri which is held every first weekend of April.
Map: http://bit.ly/31QzDSs
Access: Short walk from Inuyama Castle
Hours: 9:00~17:00
Fee: 550 yen
Official Website: https://inuyama-castle.jp/ (Japanese)
6. Baseball Chunichi Dragons
One of the Japanese professional baseball teams, the Chunichi Dragons is based in Nagoya City, and numbers of baseball games are held at their home stadium, Nagoya Dome through the season. Watching baseball games with passionate local fans is one of the most exciting and unique ways to know Japanese culture. Grab a chance to see a Chunichi Dragons baseball game while visiting Nagoya City during the baseball season!
Ticket info:
7. Meiji Mura
Maiji Mura or Meiji Village Museum (明治村) is an open air museum/theme park in Inuyama City, Aichi Prefecture. The main them of the museum is the Meiji Period (1868–1912), and there are an impressive number of preserved historic buildings from Meiji, Taisho and Showa periods in the 1 square km space. The beautiful and unique townscape with historic buildings is often used as a shooting location for movies, drams and music videos. Visitors can feel like being back to an old era by strolling down in this museum.
Map: http://bit.ly/2Y91bAf
Access: 20 mins by bus from Inuyama Station
Hours & Opening Days vary depending on days. Please check on the official website: https://www.meijimura.com/english/info/index.html
Fee: 1,700 yen
8. Toyokawa Inari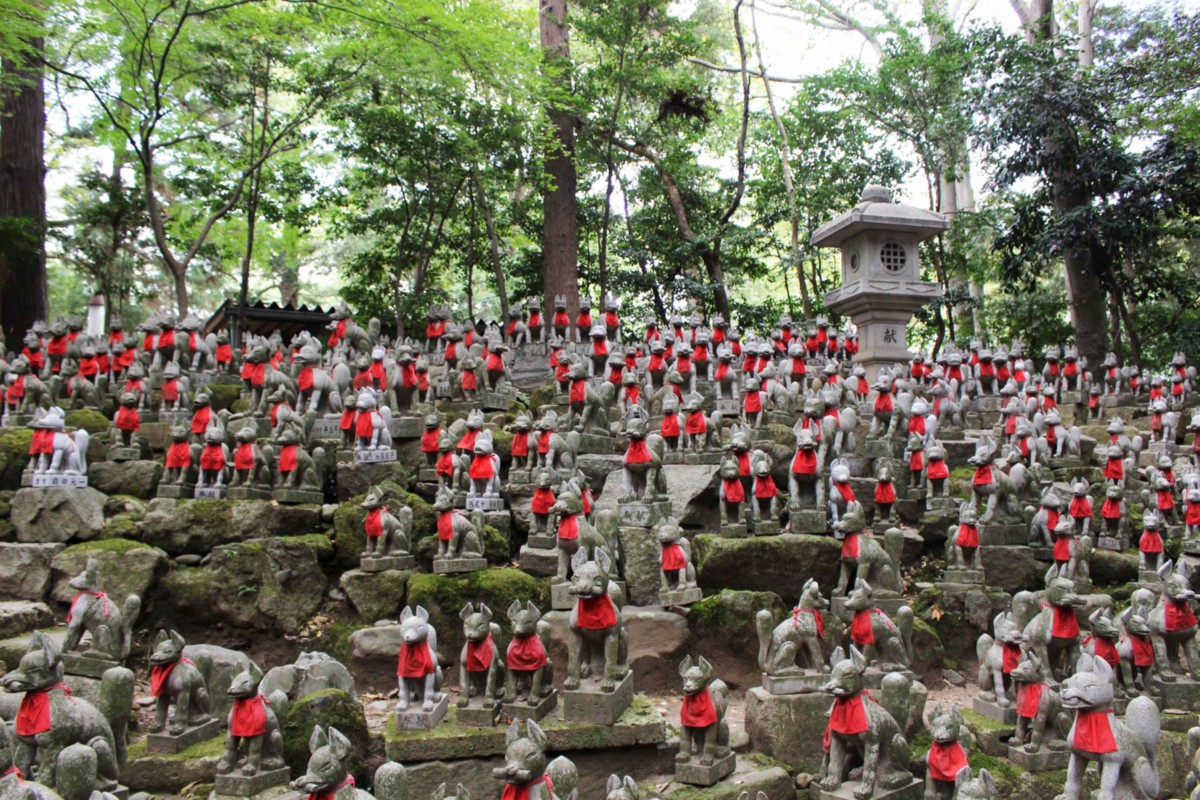 Toyokawa Inari (豊川稲荷) or its real name is Myogonji Temple (妙厳寺) is a Sodo sect Buddhist Temple located in Toyokawa City in eastern Aichi Prefecture (about 70 km from Nagoya City), which is dedicated to the god of fertility, rice and agriculture, industry and worldly success as well as the foxes. The unique sight of countless stone statues of foxes can be seen at the temple site.
Map: http://bit.ly/2X2mFlG
Access: 5 mins walk from Toyokawa Station
Hours: 9:00~17:00
Official Website: https://www.toyokawainari.jp/ (Japanese)
9. Satsuki & Mei's House
Have you seen "My Neighbour Totoro"? It's one of the most popular animation films by Studio Ghibli and has fans all over the world. If you have ever seen the film, you may remember the countryside house where the sisters (Satsuki and Mei) lived. The full-scale replica of the house is in Moricoro Park, Aichi Prefecture. Not only the house exterior but also the interior also presents just like in the film as if the sisters actually live there in the real life. A 30 mins tour of the house is available with advance booking.
Map: http://bit.ly/2L9R5eA
Access: Ai Chikyuhaku Kinen Koen Station (Linimo)
Hours: 9:30~16:00 (Closed on Monday)
10. Visit Shirakawago
One of the most famous landmarks in Japan, Shirakawago Village is situated in Gifu Prefecture, about 160 km north of Nagoya City. Although it takes around 2.5h to access Shirakawago Village from Nagoya, it's the top tourist site in Central Japan so if you are visiting Aichi Prefecture, it's highly recommended to take a day trip to this beautiful preserved village and the surrounding areas like Takayama and the pleasant nature.
▽Here are the attractions you should experience across Japan with this Japan Bucket List!▽
▽Check more things to do in Chubu Region!▽
▶︎Best Things to Do in Toyama
▶︎Best Things to Do in Ishikawa
▶︎Best Things to Do in Fukui
▶︎Best Things to Do in Niigata
▶︎Best Things to Do in Yamanashi
▶︎Best Things to Do in Nagano
▶︎Best Things to Do in Gifu
▶︎Best Things to Do in Shizuoka
▶︎Best Things to Do in Aichi
Thanks for reading! If you are planning to travel Aichi Prefecture or nearby areas, I'd highly recommend you to visit these spots to have unforgettable experiences! For more travel information about Central Japan (Chubu Region), here are some more useful articles for you to check out 🙂
▽Related Articles▽
▼Editor's Picks▼
---