10 Best Things to Do in Ishikawa
From Kanazawa to Delicious Crab, Best Things to Do in Ishikawa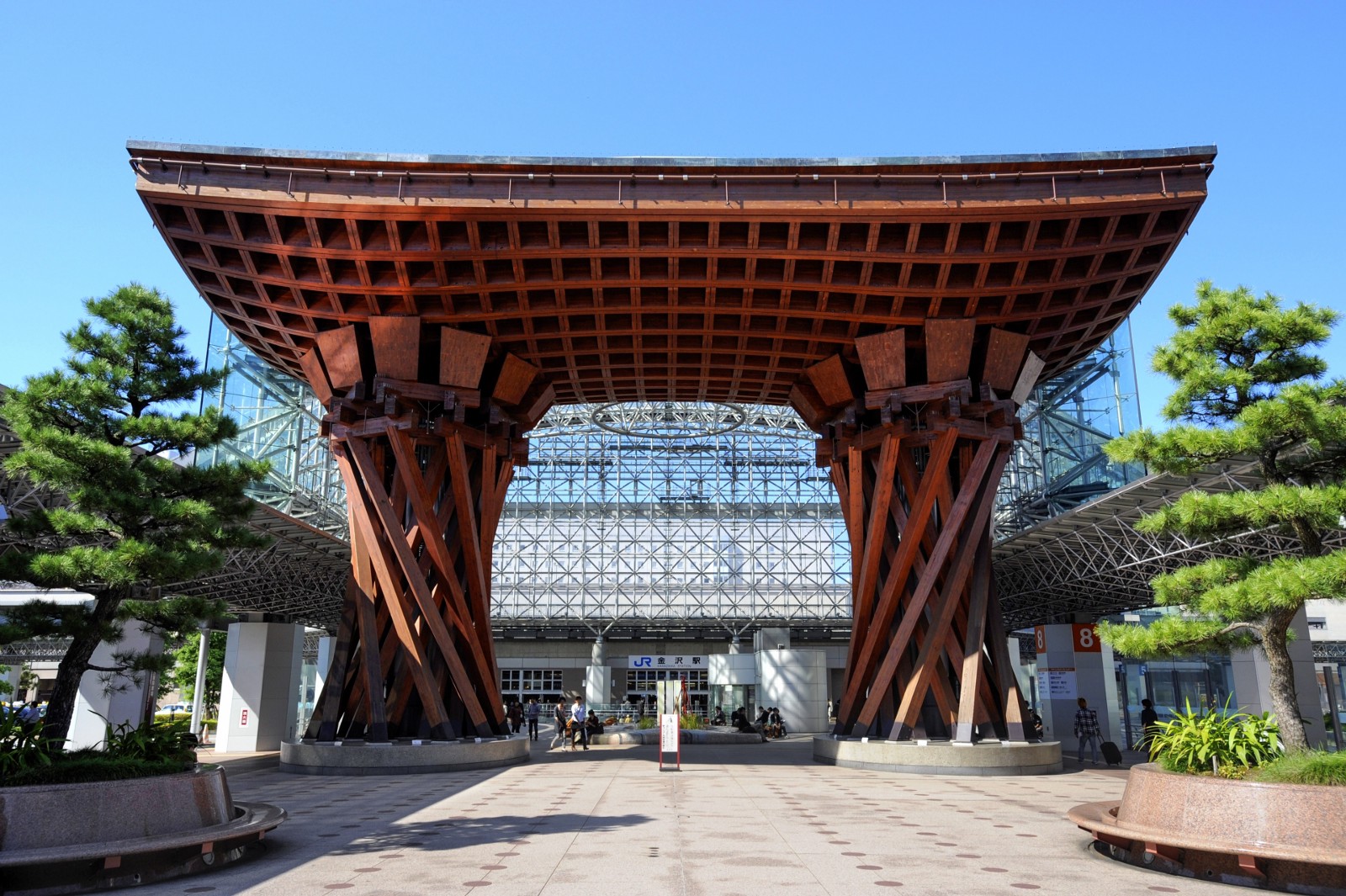 Ishikawa prefecture is one of the hottest tourist destinations in Japan today since it has a great transportation access after the Hokuriku Shinkansen line opened in a few years back, connecting between the capital city Kanazawa and Tokyo. Now it only takes 2.5 hours to get to Kanazawa from Tokyo. From the historic town Kanazawa to delicious local seafood, here are 10 best things to do and see in Ishikawa Prefecture.
1. Kenrokuen Garden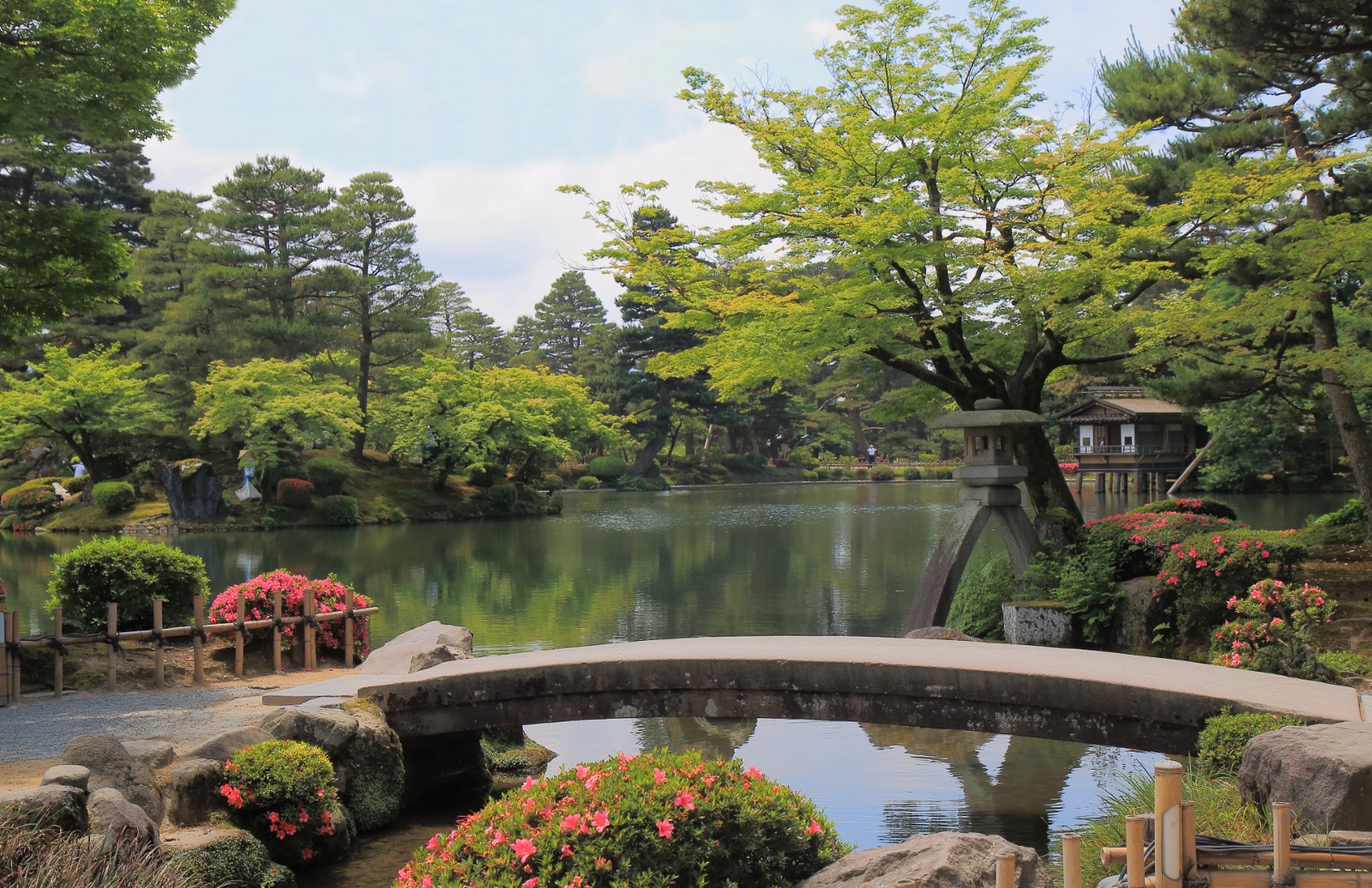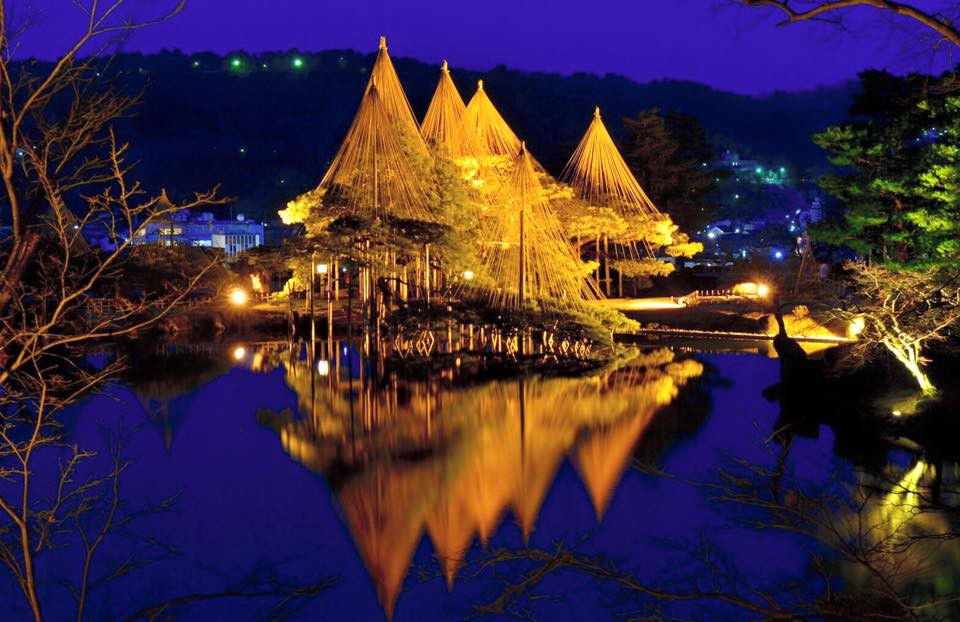 Kenrokuen Garden (兼六園) is a strolling-style landscape garden counted as one of the three noted gardens in Japan. It was founded and designed over generations during Edo period (1603–1868) by the feudal lord of Kaga which is current southern part of Ishikawa. Between November and March, you can see rare scene which is Yukitsuri around trees to prevent them from being broken by heavy snow. The trees are given extra support by bamboo poles. It's one of the most popular place for autumn leaves viewing in Japan.
2. Higashi Chaya District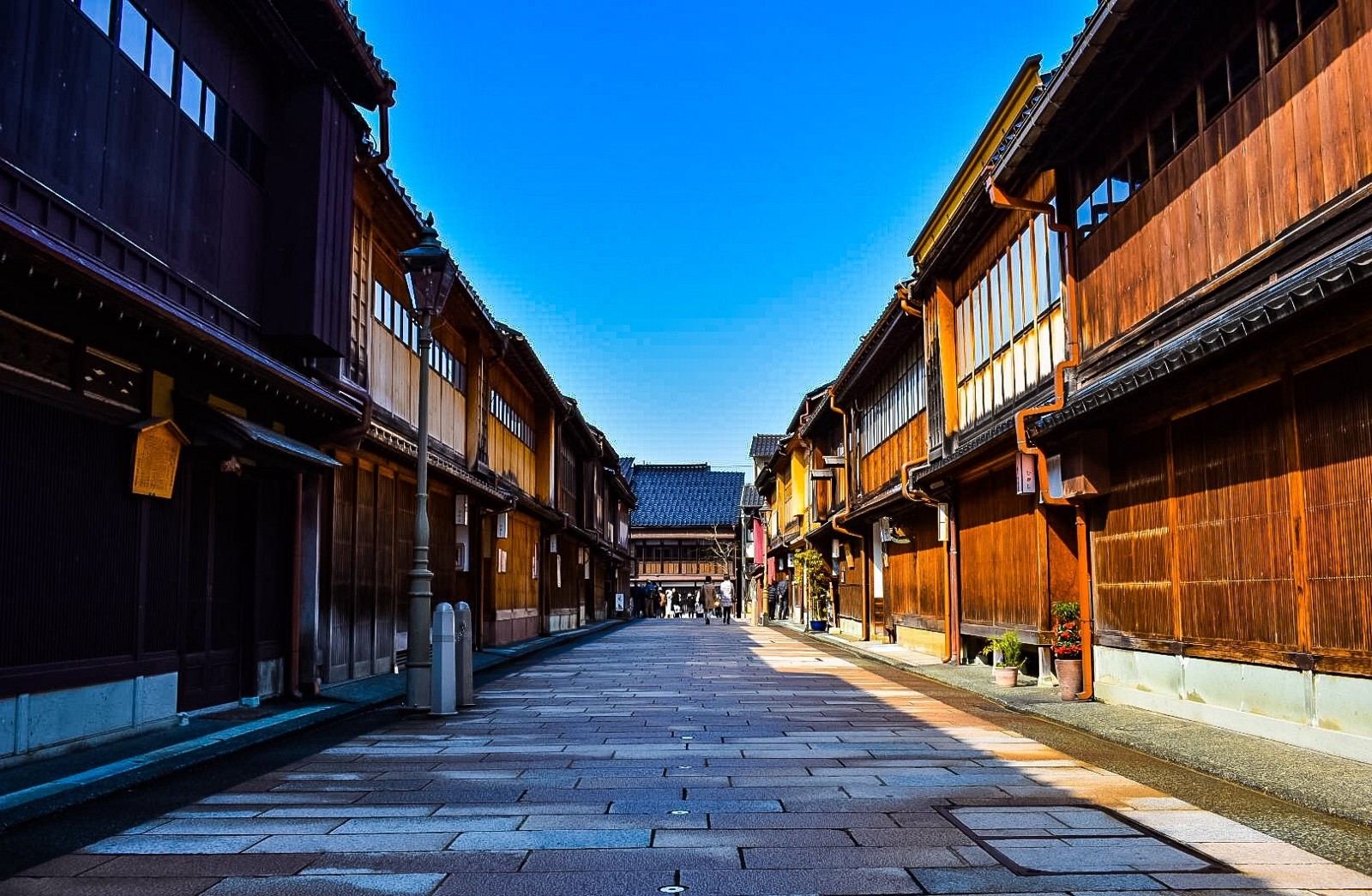 Kanazawa was one of the largest cities to escape from air raids during WWII, so some parts of old castle towns remains in good conditions. The Higashi Chaya District (ひがし茶屋街) is a charming historic district which has stone-paved streets and old buildings from the Edo period. Chaya means a teahouse where Geisya entertains guests by classic Japanese dance and songs. The typical traditional teahouse is Kaikaro, which is located in the centre of the main street of the district.
3. Kanazawa Castle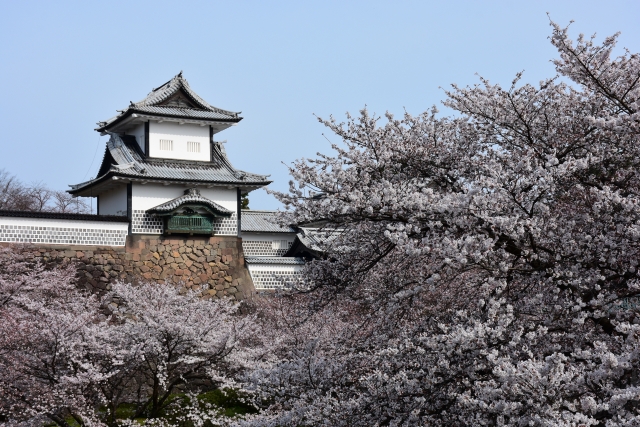 Kanazawa Castle (金沢城) is one of the most famous landmarks of the city. The castle was founded during Sengoku Period , and served as the headquarters of Kaga Domain, ruled by the Maeda clan for nearly 300 years till the beginning of Meiji Period. It's located next to the Kenrokuen Garden. The castle is a very popular place for cherry blossom viewing.
4. 21st Century Museum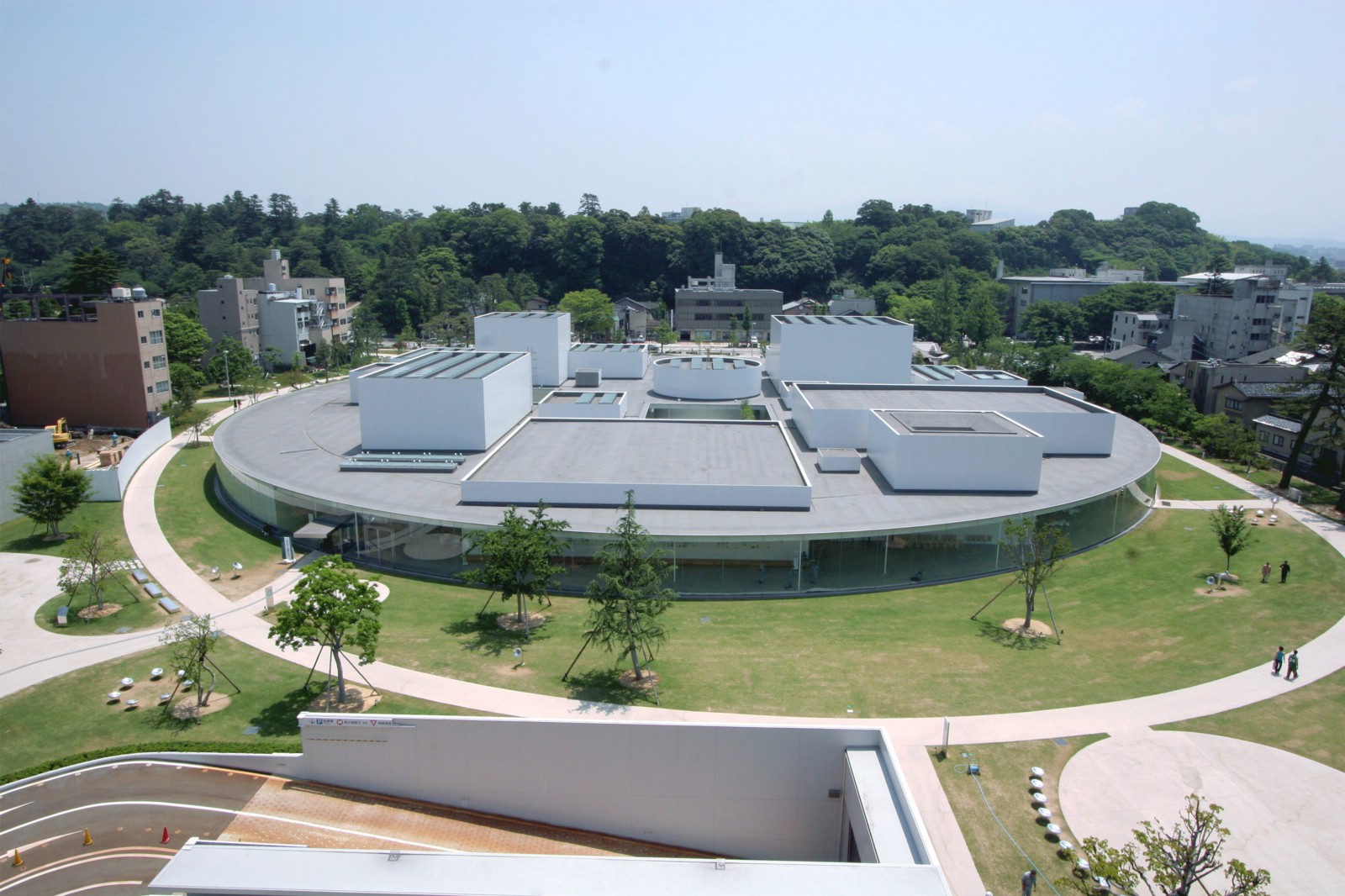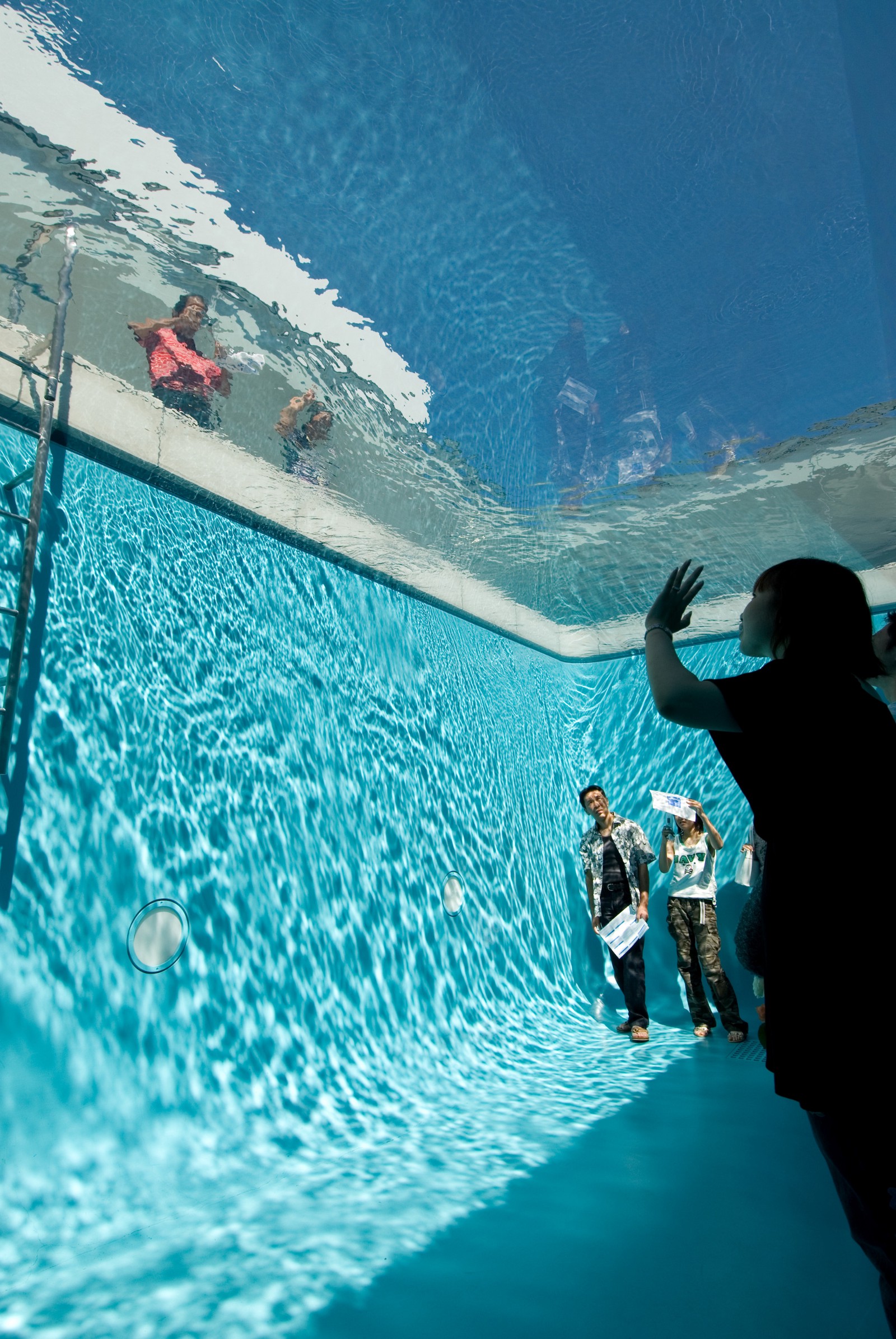 21st Century Museum of Contemporary Art, Kanazawa (金沢21世紀美術館) was open in 2004, and it's located 10 minutes away by bus from Kanazawa Station. One of its concepts is " Museum open to the city like a park." Glass walls around the museum give an openness and accessibility. You can enjoy and experience the world's foremost contemporary arts and so can children.
5. Omicho Market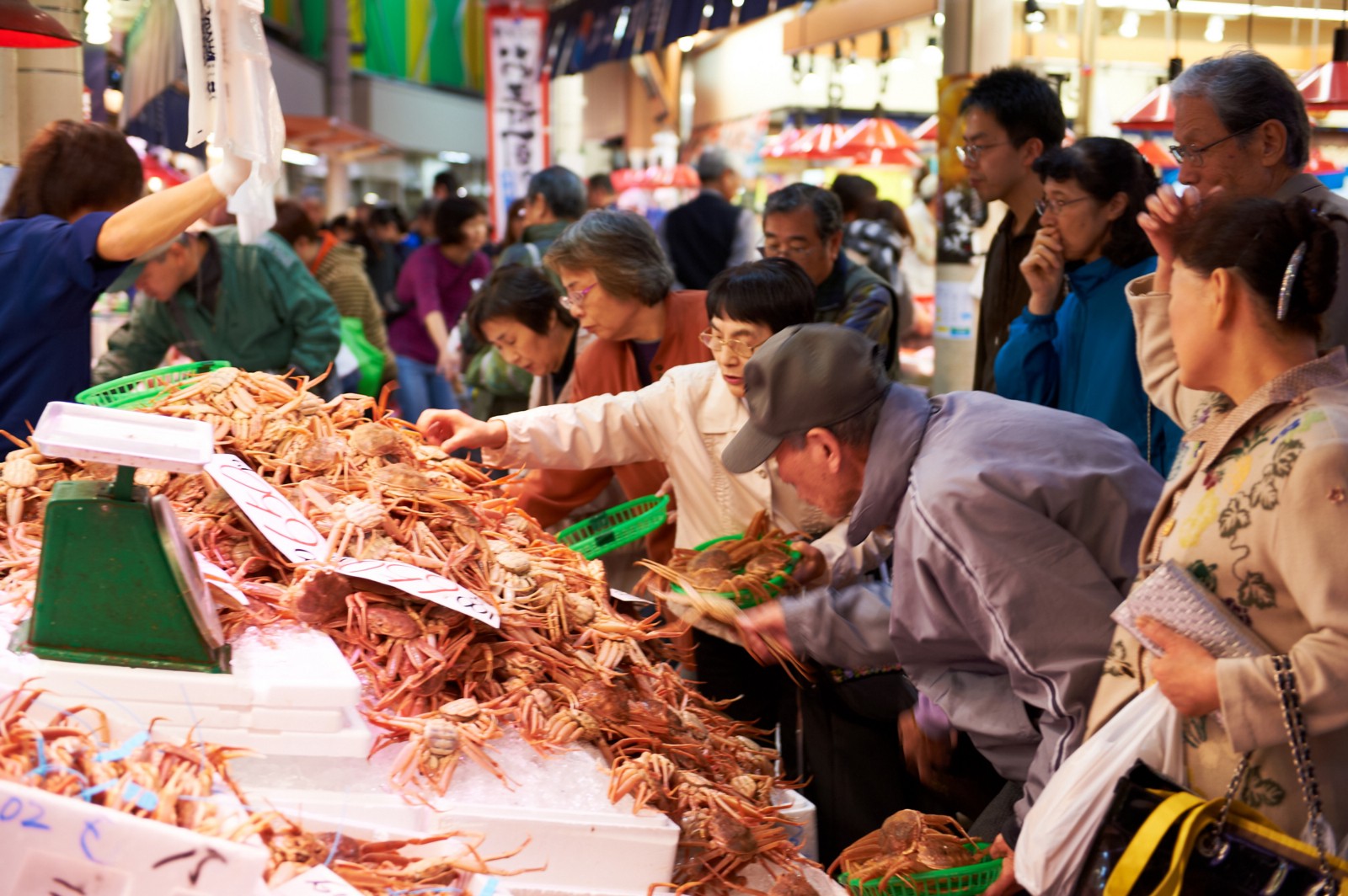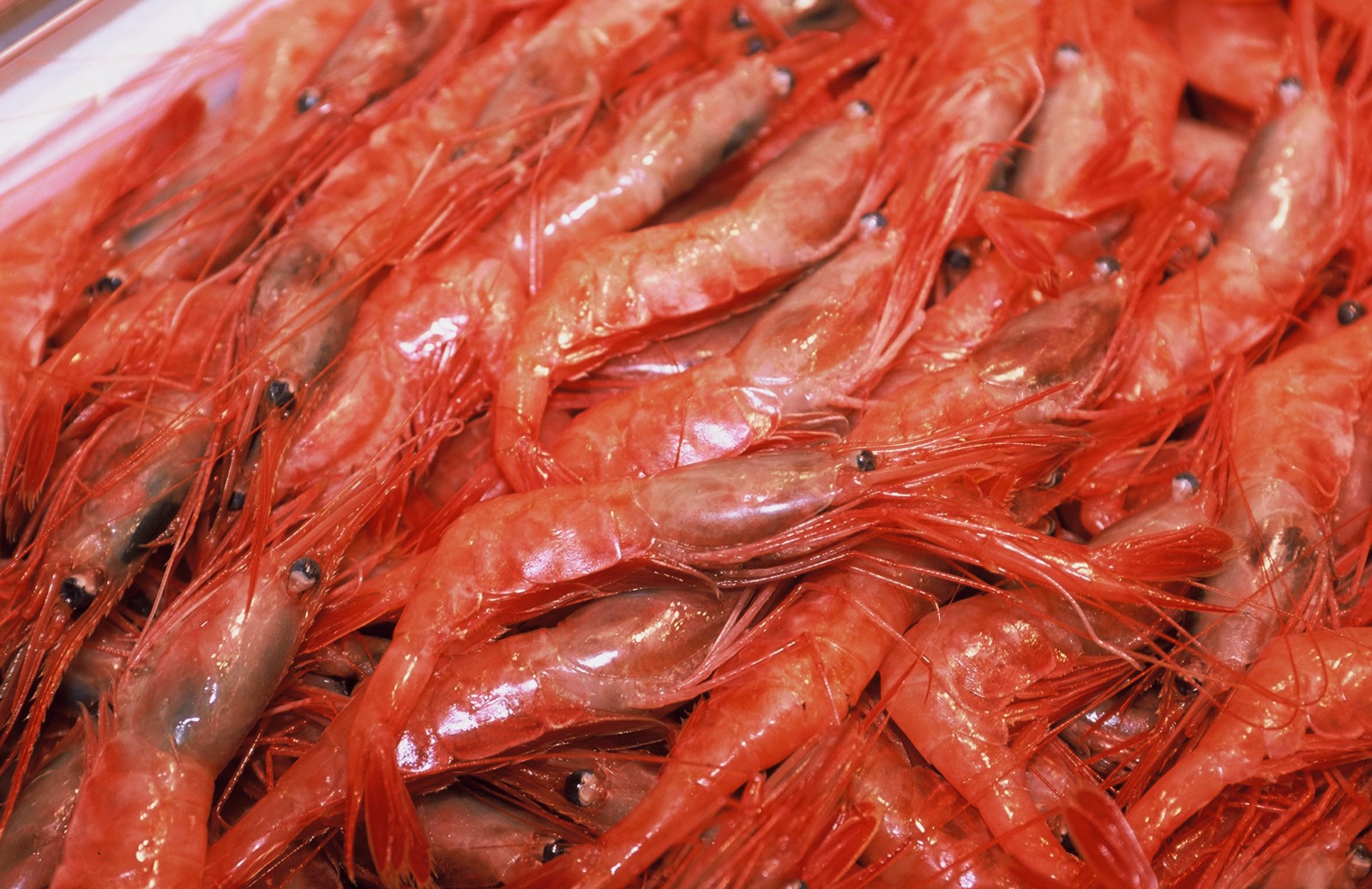 Omicho Market (近江町市場) has flourished as a large fresh food market since the Edo period, and it has about 200 stores and stalls. Especially, the fresh local seafood such as buri (yellowtail), crabs and nodoguro (blackthroat seapeach) are famous and recommended to you. Many tourists and even local people are attracted by their rice bowls topped with fresh fish in lunch time.
6. Kanazawa Station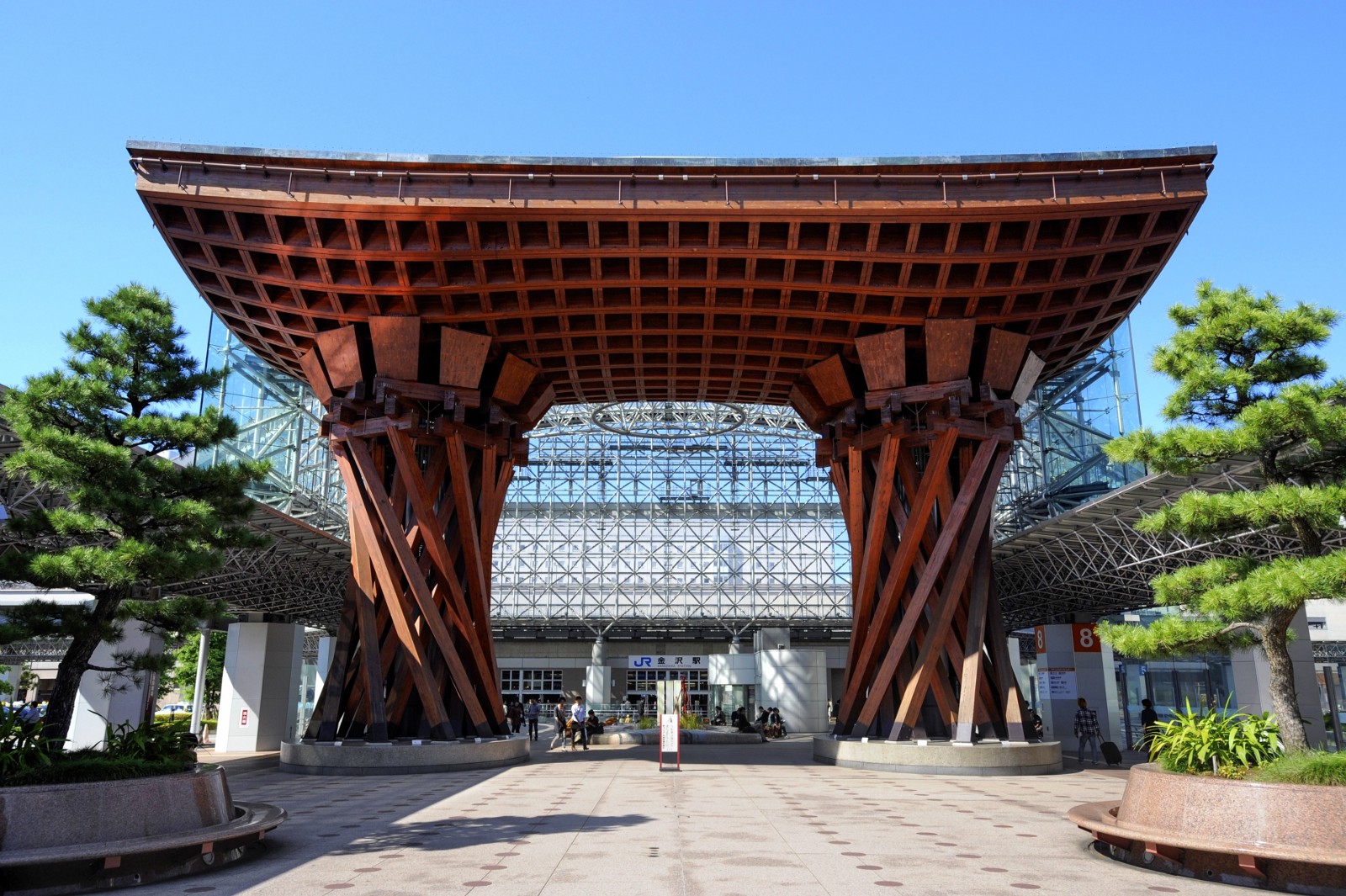 Kanazawa Station (金沢駅) is where Hokuriku Shinkansen terminates. The station has been chosen as one of 14 most beautiful stations in the world by the American travel magazine, Travel + Leisure in 2011.
7. Chirihama Beach Driveway
If you travel by car, it's strongly recommended to visit this 8km long beach driveway. Chirihama Beach (千里浜) is the only beach in Japan that you can drive a car on all year around. The sand is pretty fine, and hardened and established by sea water, so it can bear the weight of cars and to drive comfortably.
8. Shiroyone Senmaida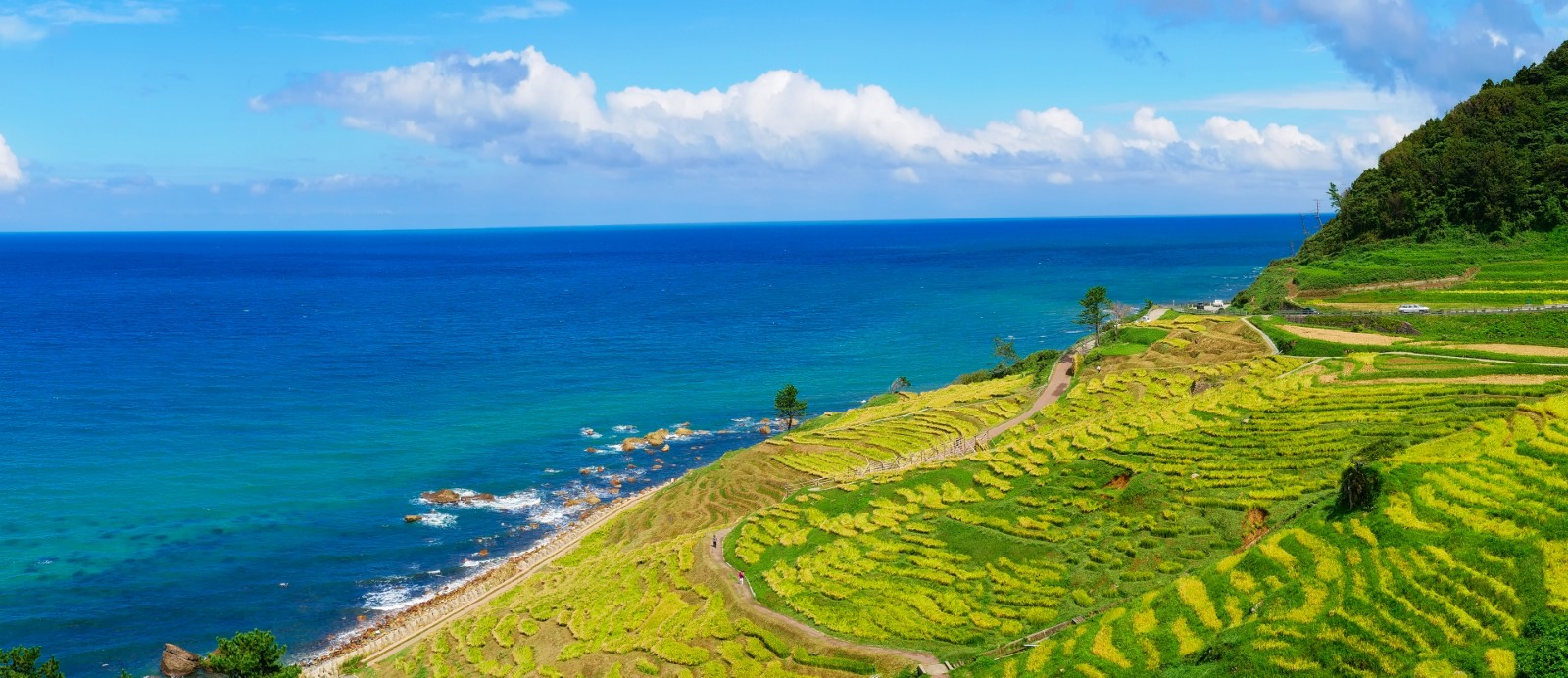 Shiroyone Senmaida (白米千枚田) which means "a thousand of rice paddies" is located in Wajima city, the nothern part of Ishikawa. There are actually 1,004 small rice paddies, and it's famous for the location which is on steep slopes along the seaside. In 2011, it's also registered to Globally Important Agricultural Heritage Systems.
9. Mt. Hakusan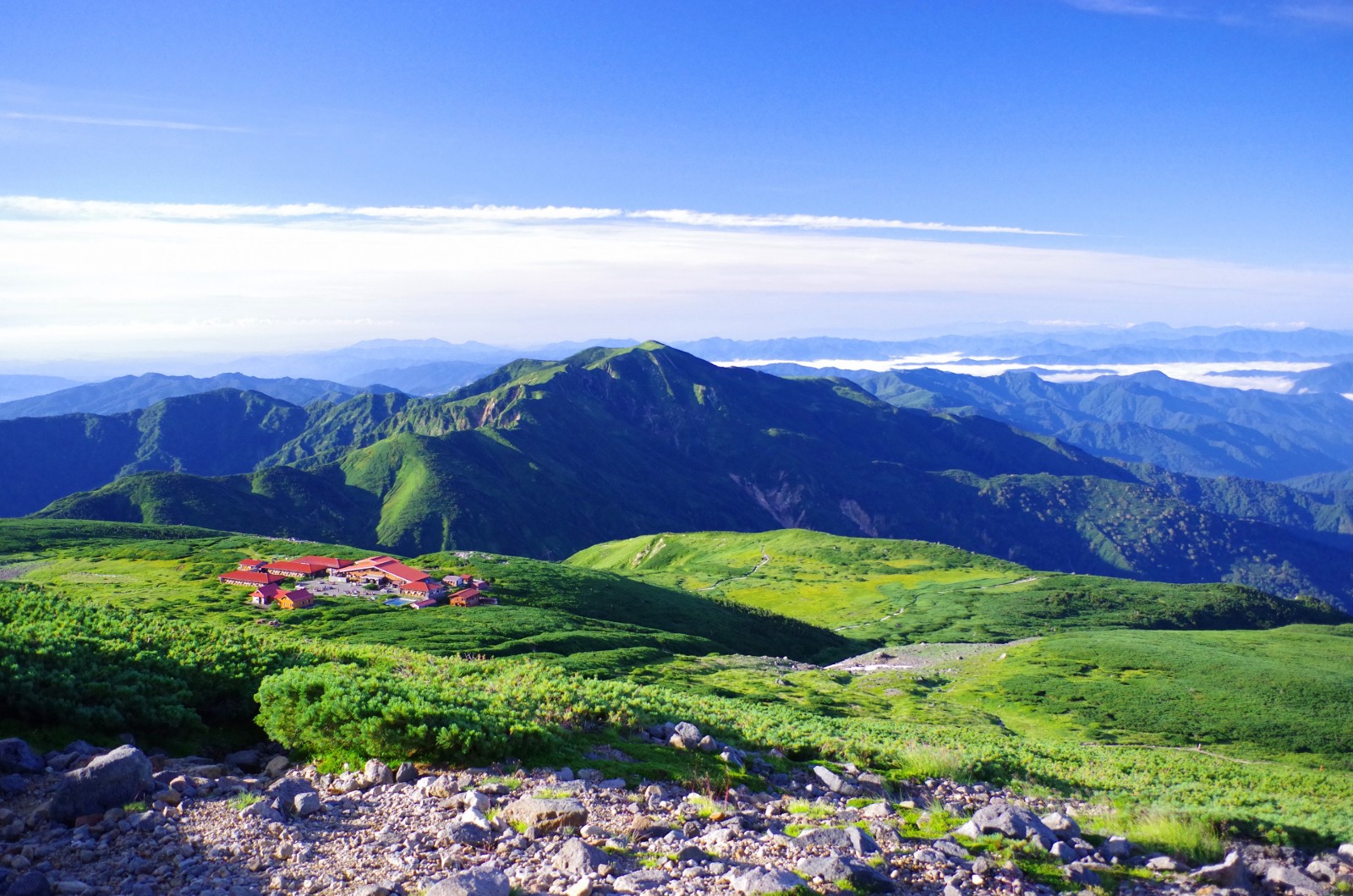 Mt. Hakusan (白山) is one of the highest mountains in western Japan. The 2702 m mountain is located in Ishikawa and Gifu prefecture and considered one of Japan's three most sacred mountains along with Mount Fuji and Mount Tateyama.
10. Crabs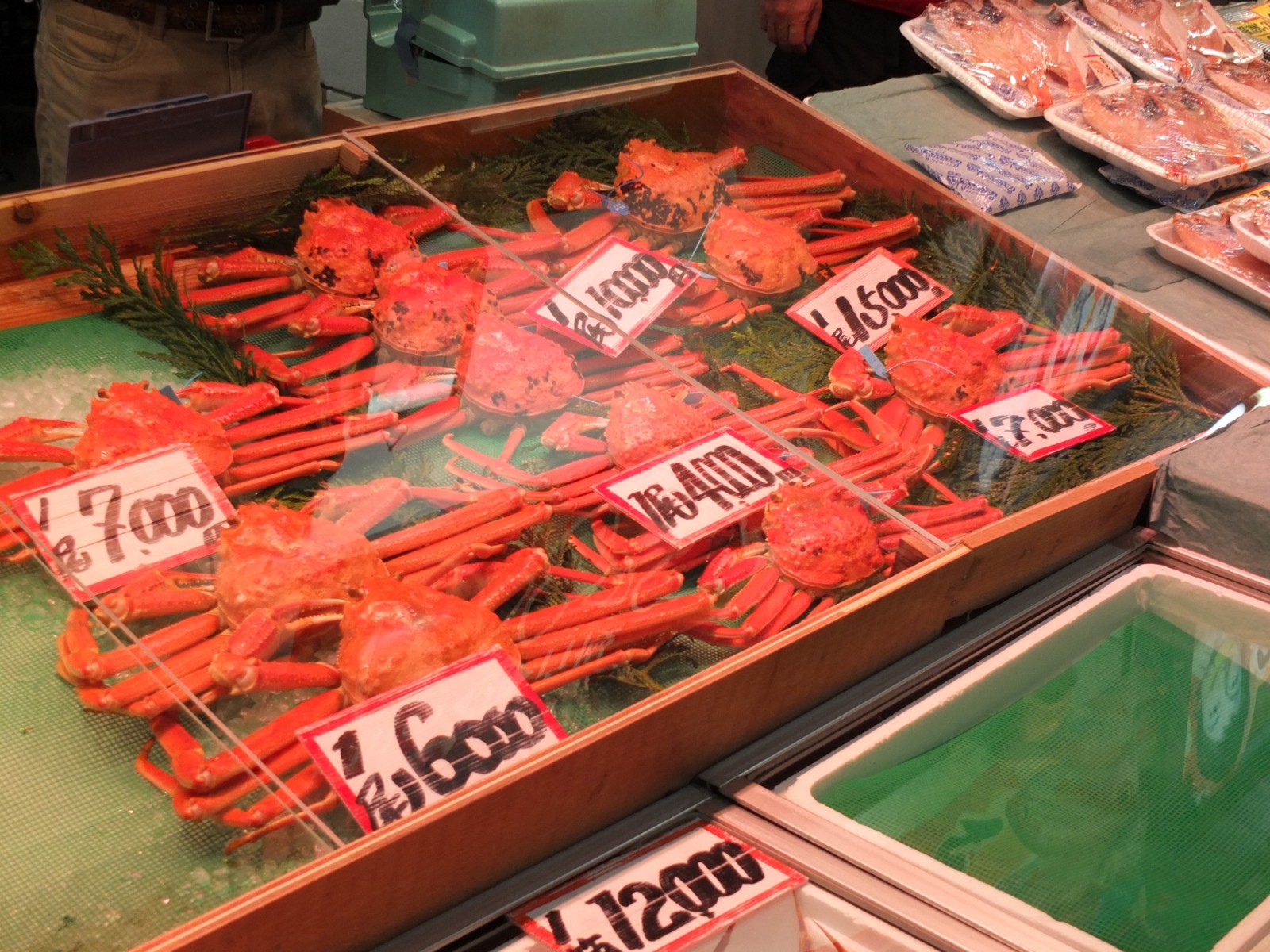 As we mention, the prefecture is rich in seafood products and offering great chances for visitors to try them. Crabs from Ishikawa prefecture "Kanougani" is called "king of the winter delicacies" which is popular for their fresh and juicy meat.
<<Book Shinkansen Tickets from Tokyo to Kanazawa! >>
▽Here are the attractions you should experience across Japan with this Japan Bucket List!▽
▽Check more things to do in Chubu Region!▽
▶︎Best Things to Do in Toyama
▶︎Best Things to Do in Ishikawa
▶︎Best Things to Do in Fukui
▶︎Best Things to Do in Niigata
▶︎Best Things to Do in Yamanashi
▶︎Best Things to Do in Nagano
▶︎Best Things to Do in Gifu
▶︎Best Things to Do in Shizuoka
▶︎Best Things to Do in Aichi
↓↓↓For more articles about Japan, check these links!! ↓↓↓
▽Related Articles▽
▼Editor's Picks▼
---