7 Best Cultural Tours and Activities in Aichi
Refine Your Tastes with These Cultural Activities in Aichi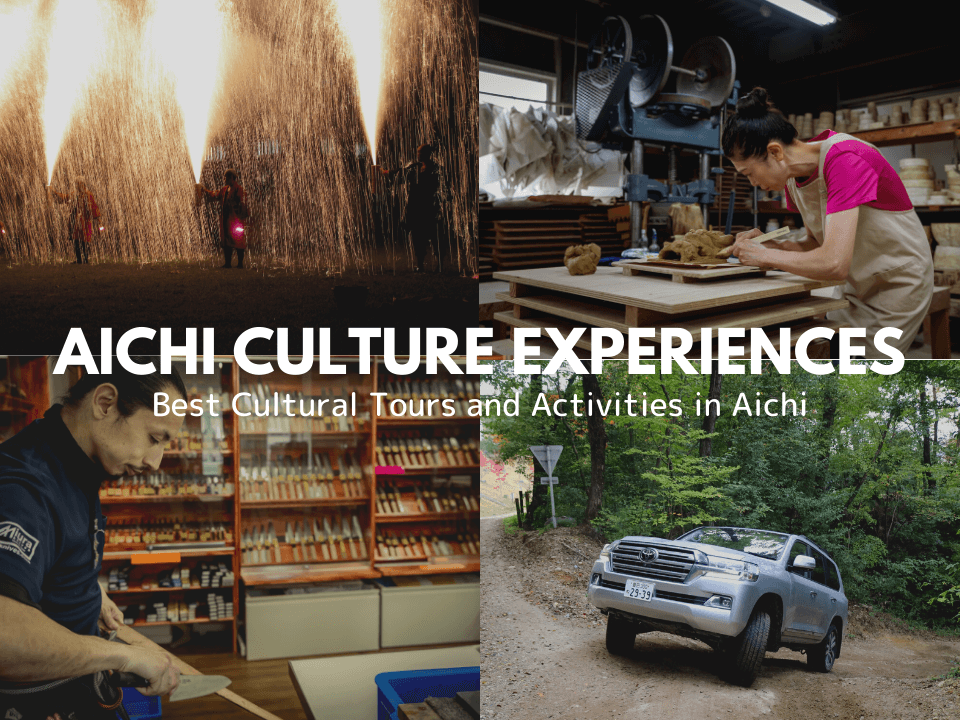 There are many different reasons why people enjoy visiting Japan. Some people travel to Japan for authentic Japanese food, while others to see historical sites in person.
Finding food and sightseeing tours is not that difficult; you will find a wide variety of these online! But it may be more difficult to find traditional cultural activities other than the popular ones like kimono-wearing and the tea ceremony. These aren't the only cultural experiences out there, though — there are also several other lesser-known activities that can provide an authentic Japanese experience!
If you're interested in traditional Japanese culture, Aichi Prefecture is a good place for you to visit. Located between Tokyo and Kyoto, Aichi is a very accessible place for those who are visiting both. It has a major international airport, Chubu Centrair, so it's a convenient transportation hub for travelers.
Aichi is not only significant when it comes to Japanese history, food, and culture, but it's also an important industrial area. You'll find many factories here, as well as many automobile manufacturers, including Toyota.
In this article, I will introduce to you seven fascinating but lesser-known cultural tours and activities that you can enjoy in Aichi Prefecture. I hope at least one of these Aichi tours will interest you in visiting this area rich in traditional Japanese culture!
*Please note that this article contains affiliate links.
---
1. Watch Ukai on the Kiso River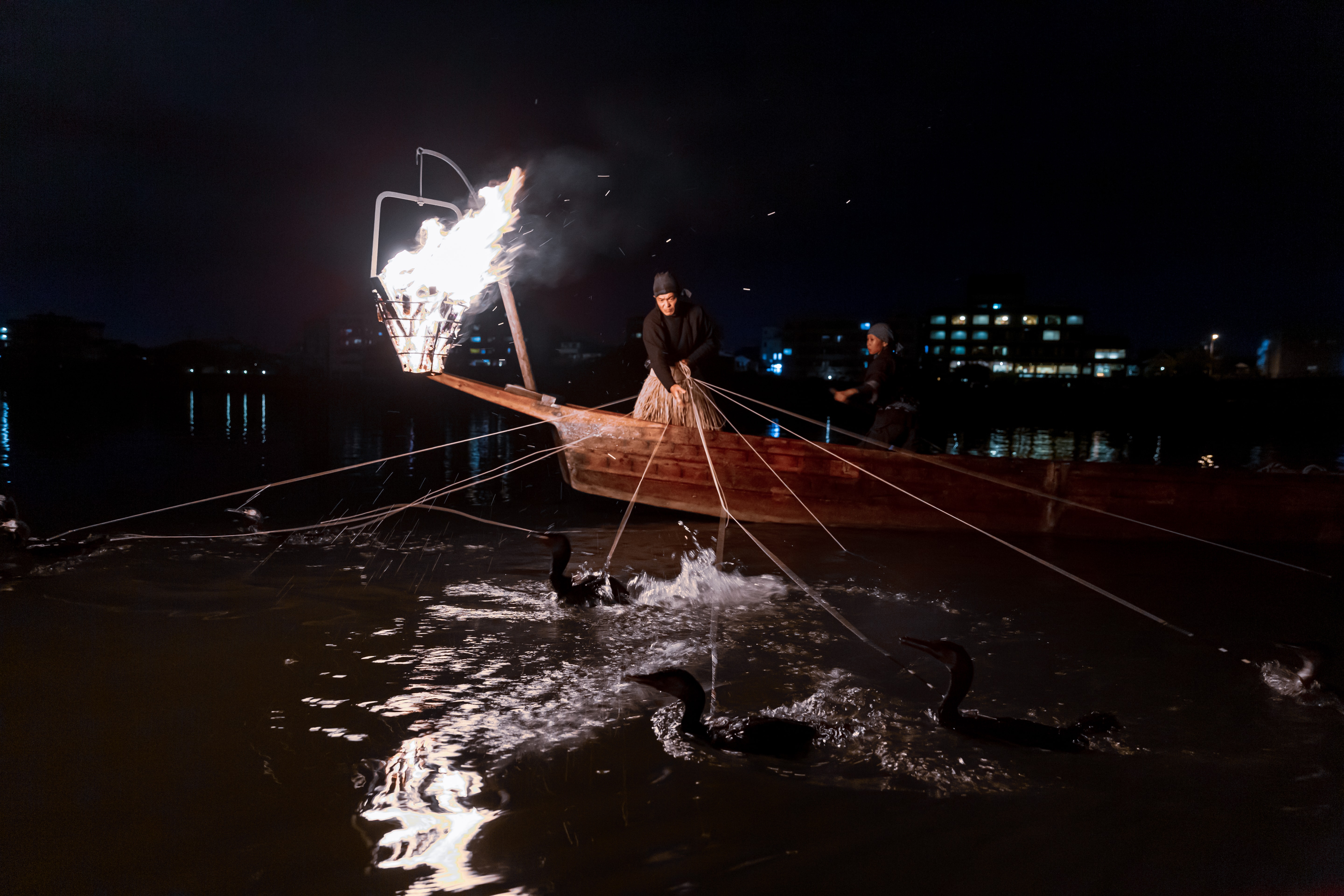 The first activity on our list is definitely one of the most unique ones!
Ukai (鵜飼), or cormorant fishing, is a traditional fishing method that has a long history. In summer, fishing masters called usho (鵜匠) get on a boat along with trained birds called cormorants to catch freshwater fish such as ayu (鮎, sweetfish) at the Kiso River (木曽川) in a scenic city called Inuyama (犬山).
This cultural tradition is said to be over 1,300 years old, and it is a popular tourist attraction because of its unique, dynamic style.
You'll board a sightseeing boat, from which you'll see ukai, which will take place on a separate fishing boat. The usho control well-trained cormorants, which dive into the Kiso River and catch ayu. You will enjoy not only ukai, but also the breathtaking scenery such as the illuminated Inuyama Castle (犬山城) — a national treasure — which was built on the small mountain by the river.
This tour is about two-and-a-half hours long, and it starts early in the evening. It includes a bento box that you can enjoy before you see the ukai action.
Ukai season is from June 1st to October 15th. If you're planning on visiting Japan from summer to early autumn, I strongly recommend this tour.
Please check the details and availability of the tour via the link below!
2. Nerikomi Pottery Lesson with a Famous Potter
Seto (瀬戸市) is a city famously known for its ceramics, so much that the name of the city came from the ceramic pieces made in this area which are called "Seto-yaki (瀬戸焼)". Not only does Seto-yaki have a long history, but it also has various different styles and creation methods.
One of the more popular Seto-yaki methods is called nerikomi (練り込み), a 1,300-year-old pottery technique that involves kneading the clay, then piling up layers of it to create intricate and beautiful patterned ceramics.
Mr. Tomoro Mizuno is a third-generation pottery artist. Although nerikomi is an old technique, he has been able to add a new twist to nerikomi with his unique artistic sense, making this craft popular both in Japan and overseas. He is now being famous on social media also.
In this tour, you will get to look around the Mizuno family's gallery, as well as see Mr. Mizuno demonstrating nerikomi pottery. You will even get a chance to knead the clay to create your own mamezara, a small plate with Mr. Mizuno's advice! Plus, you will also get a mamezara plate that Mr. Mizuno made, which is now very popular that you can't get one even if you go to his exhibition.
This tour is available all year long, so please make sure to check it out if you have plans to visit the area!
Please check the details and availability of the tour from the following link.
3. Tezutsu Hanabi Firework-Making and Virtual Reality Experience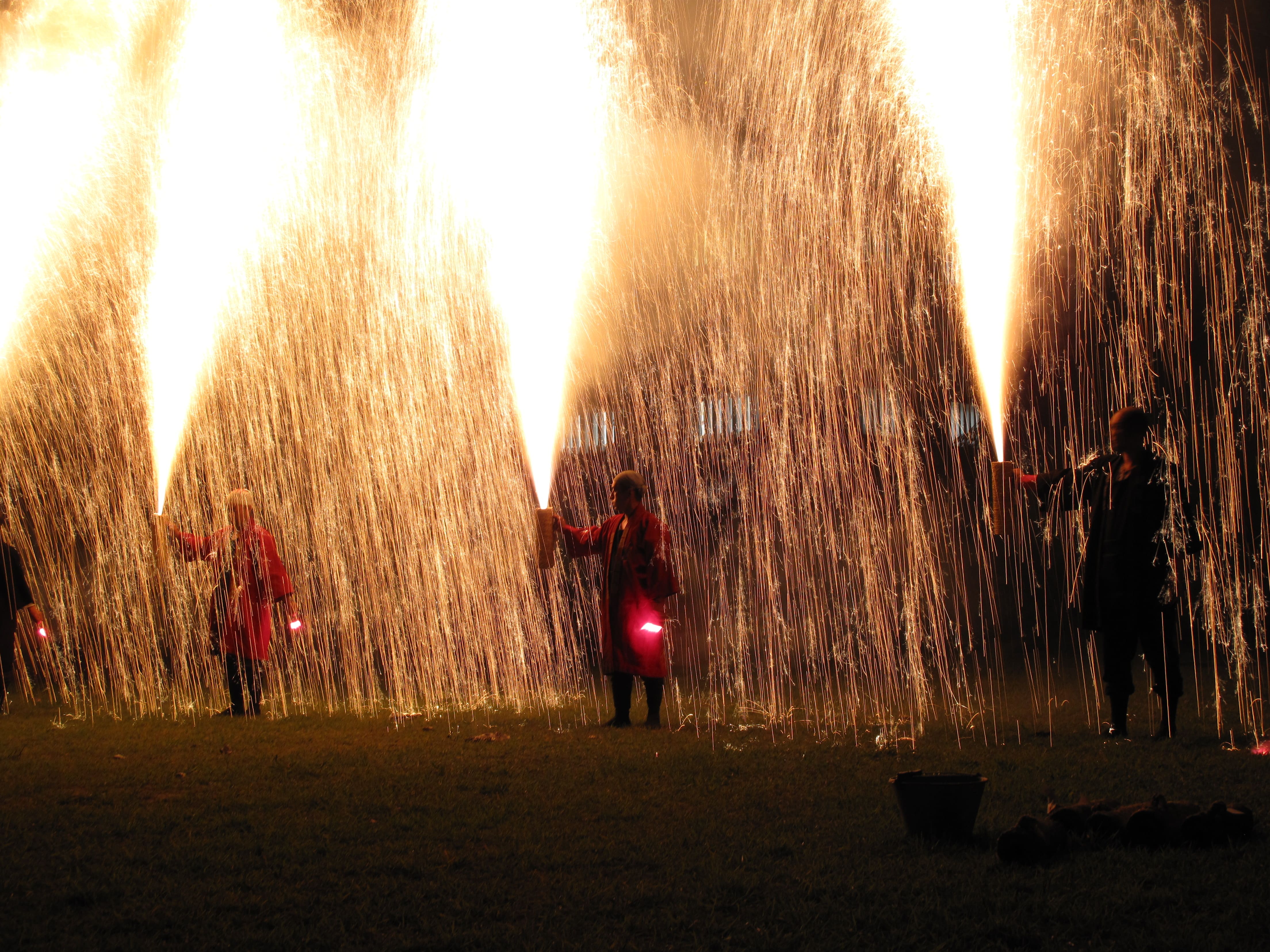 The city of Toyohashi (豊橋市) is one of the stations on the Shinkansen bullet train between Tokyo and Osaka. It's said to be the birthplace of an over-450-year-old tradition called tezutsu hanabi (手筒花火), hand-held fireworks that are common during festivals of the region.
You might have seen pictures online of people carrying large cylinders that shoot fireworks high up in the sky. Those fireworks are tezutsu hanabi, and you can actually see them at Aichi's festivals such as the Toyohashi Gion Festival (豊橋祇園祭), Fire Festival (炎の祭典), and Hada Festival (羽田祭).
These hand-held fireworks are made from bamboo tubes and straw rope. They are meant to pray for a good harvest, sound health, family fortune, and continued luck at war.
On this tour, you will learn about the history of tezutsu hanabi and the city of Toyohashi, as well as how these fireworks are made. You'll hear stories from the agete (揚げ手) who are the experienced handlers who actually launch these fireworks. The main point of this activity is that you actually can create your own inert tezutsu hanabi.
Don't worry if your visit isn't during festival season. You are still able to experience the fireworks in action via virtual reality!
For more detailed information and reservations, please check the link down below!
4. Make an Onigawara (Evil-Warding Roof Tile)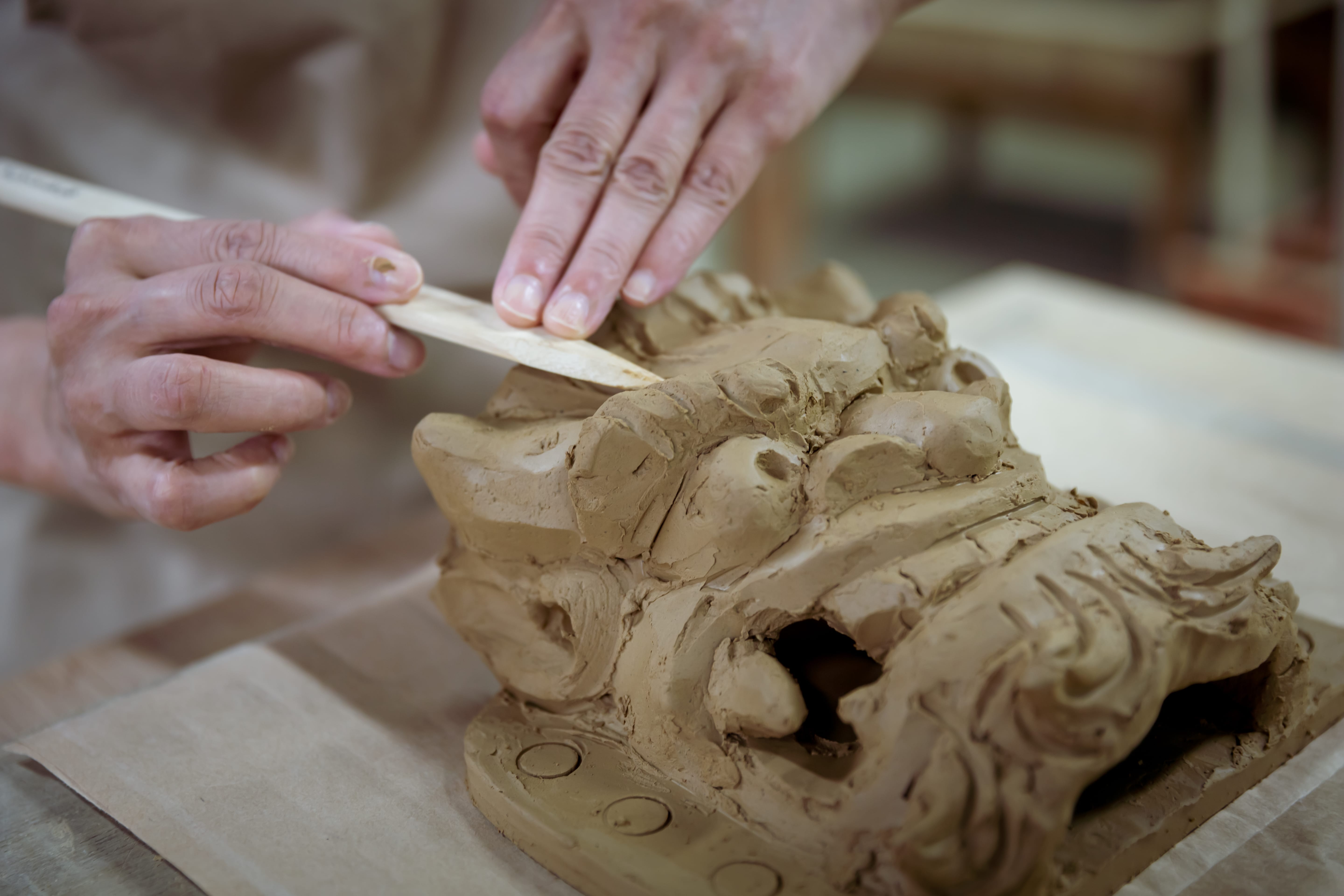 Takahama City (高浜市) is known as one of the three major cities in Japan for roof tile production. It's especially famous for its onigawara (鬼瓦), ornamental roof tiles shaped in various shapes such as Japanese demon. Onigawara can be found at Shinto shrines, Buddhist temples, castles, and other traditional Japanese establishments and residences all across the country. These roof tiles are believed to protect locations by keeping away evil spirits.
In Takahama City, there is a 4.5-kilometer-long road called onimichi (鬼みち) where you can find many beautiful structures and monuments with onigawara. This road is listed as one of the 500 most scenic streets in Japan. Every year in October, the Festival of the Demon Roof Tiles Road (鬼みちまつり) is held along this road.
On this tour, you will visit Iwatsuki Onigawara, a company that has been producing onigawara for traditional structures all across Japan for over 100 years. You will learn about onigawara and even make one for yourself! Guided by an onishi (鬼師), a professional craftsperson for onigawara, you will create your own demon-faced tile to protect you from evil spirits.
You will also have time to check the souvenir shop where you can find many goods made out of tile, such as mini-onigawara and maneki "oni" neko (demon faced maneki neko).
Check out the details and availability of the tour from the following link!
5. Choose and Sharpen a Japanese Knife with an Expert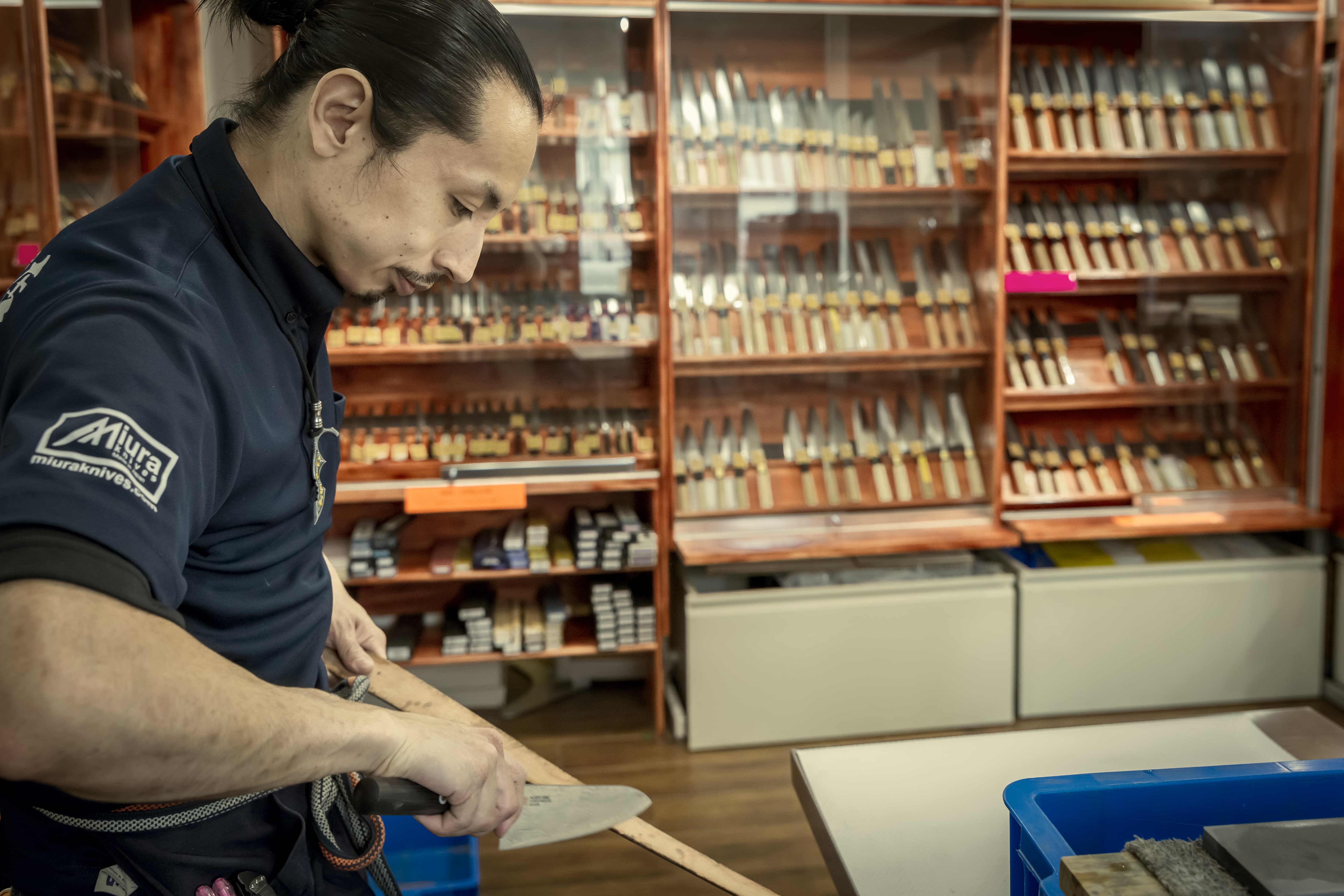 The biggest city in Aichi Prefecture is the city of Nagoya (名古屋市), Aichi's capital and the fourth largest city in all of Japan.
If you're taking any of the tours or activities on this list, you'll most likely stay at a hotel in Nagoya or have it as your starting point because of the city's accessibility.
This activity takes place in Nagoya, which means that it's convenient to access and easy to fit into your schedule. Miura Knives (三浦刃物店) is a knife specialty store where you can take a workshop to learn how to sharpen knives.
Because of their high quality, Japanese knives are very popular among both professionals and regular people who like cooking.
In this hour-long workshop, you will be able to choose your own Japanese knife with a knife connoisseur. Then you will learn how to properly sharpen it. If you like cooking, this is an activity worth taking!
You will not only get to take back home a high-quality Japanese knife, but you will also be able to take proper care of it so it lasts you a long time!
You can check the details and availability of the tour via the link below!
6. Try Off-Road Driving with a Toyota Car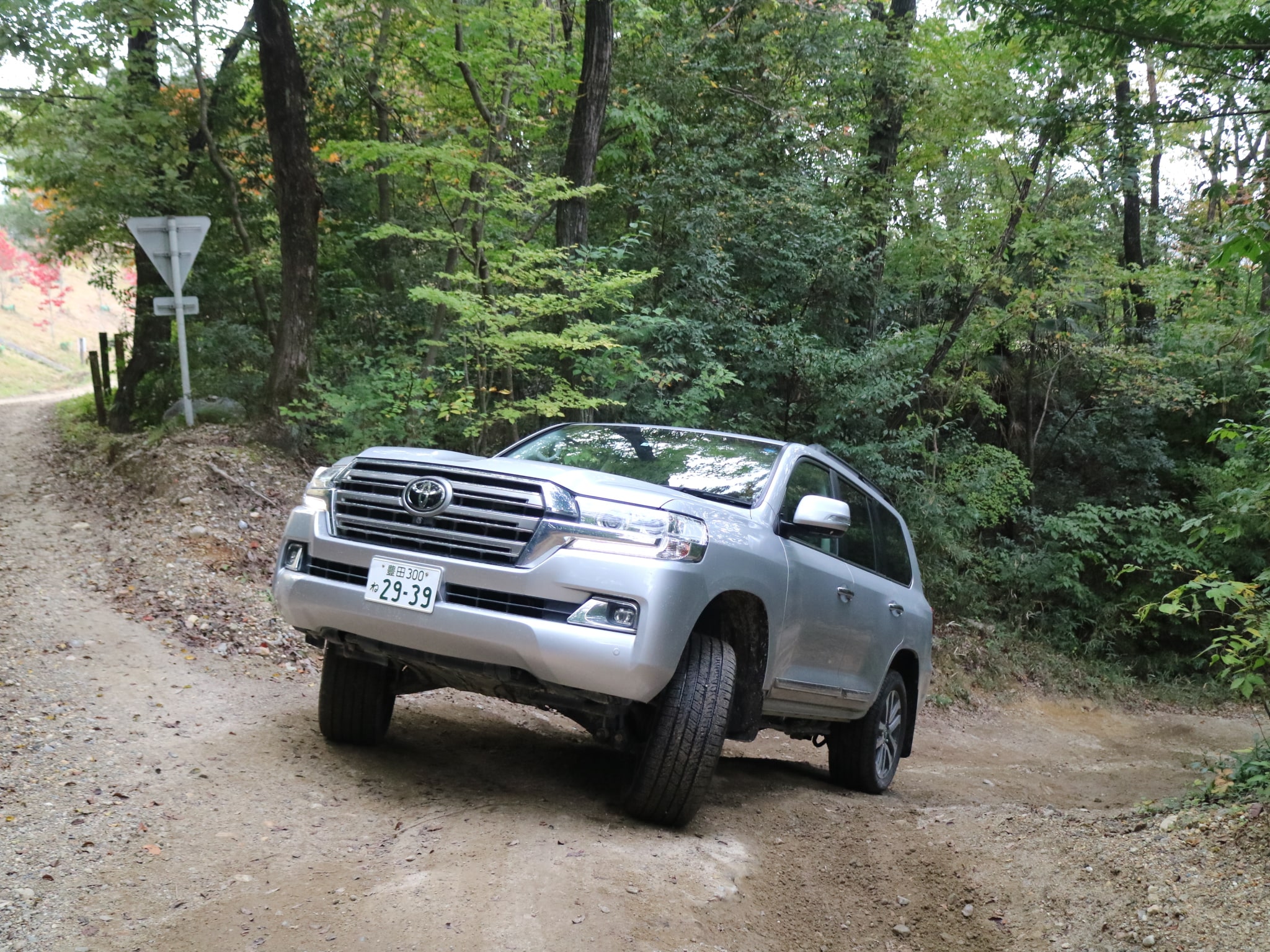 As mentioned above, Aichi Prefecture is home to the headquarters of Toyota, the largest car company in Japan. The impact that this company has had on the Japanese economy is so big to the point that the city where Toyota's headquarters are located was renamed Toyota in 1959.
Since Toyota is very significant to Aichi Prefecture, of course, there's an activity related to this famous automobile brand!
In Toyota City, there's a large off-road automobile driving course called Sanage Adventure Field, where people can test-drive on unpaved roads, as well as camp and enjoy a barbecue.
Sanage Adventure Field offers an hour-long experience, during which you can test-drive two latest Toyota cars at its off-road courses. You will also learn how to escape from an overturned vehicle.
Check the details and availability of the tour from the following link!
7. Tokugawa Art Museum After-Hours Tour and Dinner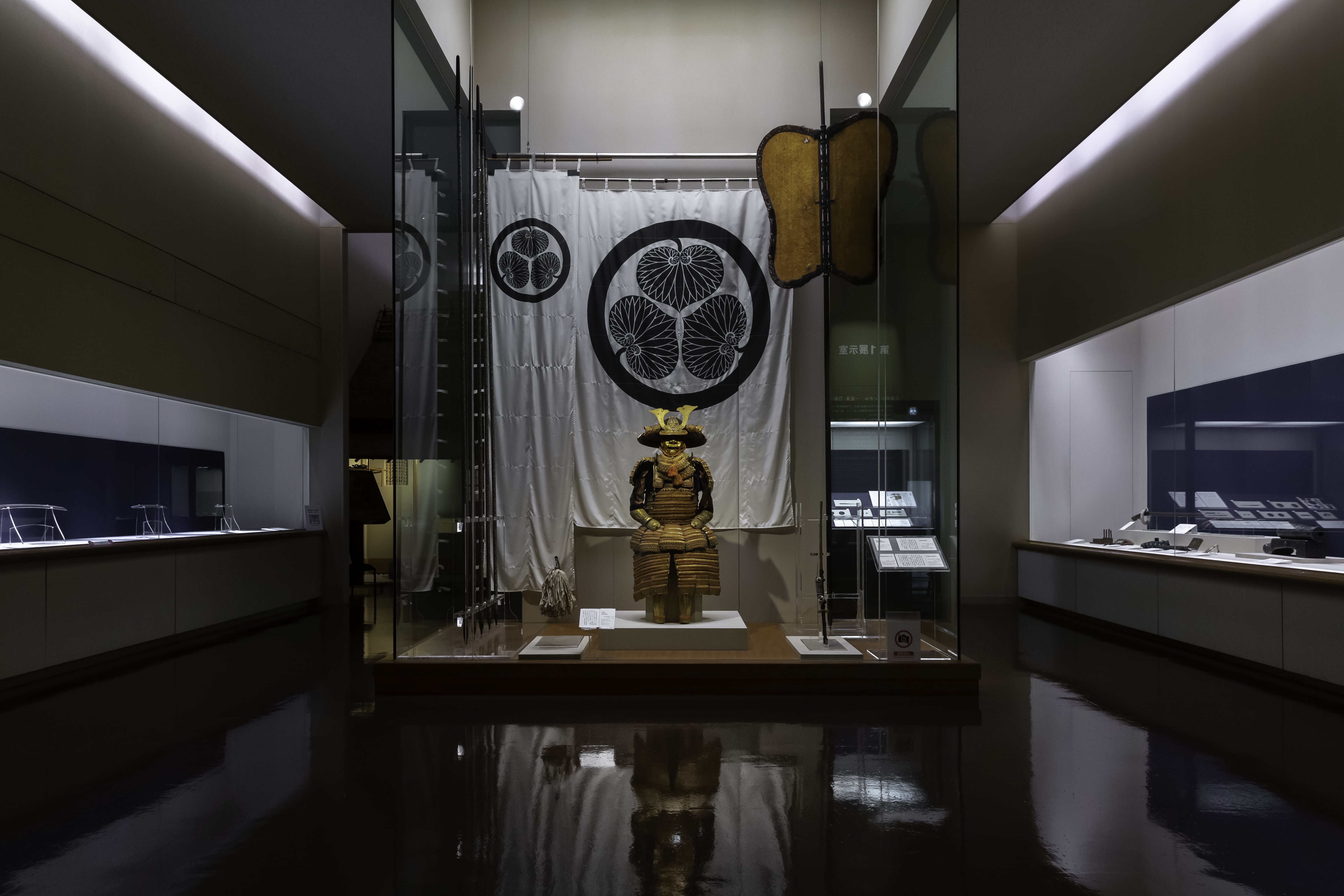 The last tour on this list is a luxury option for those who love samurai and feudal Japan.
What's better than visiting a museum full of national treasures, art pieces, and artifacts from the Edo period? The answer is: being able to visit it after-hours and having it all to yourselves! That's exactly what this tour is all about.
Located in Nagoya, the Tokugawa Art Museum (徳川美術館) is a museum owned by the descendants of the Owari Tokugawa clan. This branch of the Tokugawa family is related to the first shogun (military commander) of the Edo period, Ieyasu Tokugawa (徳川家康). Within the museum's vast collection, you will find 10,000 pieces; including artifacts, nine national treasures, and 59 items designated as Important Cultural Properties.
This experience starts with a tour of the museum where you'll find the treasures of the Owari Tokugawa family, followed by a session of monko (聞香), which is like meditation: you will mindfully take in the fragrance of incense. Afterward, you will head to Tokugawaen which is a garden right next to the museum. Within this garden is a French restaurant called Garden Restaurant Tokugawaen (ガーデンレストラン徳川園), where you will have a luxurious dinner.
For more details and availability of the tour, check out the link below!
---
I hope this article will help you prepare for your Japan visit! Aichi is truly an underrated area that has plenty to offer: history, food, culture, and much more. If you're already planning to visit Tokyo and Kyoto, then you should really consider staying at Aichi for a couple of days. The area definitely has a unique atmosphere that you won't feel in Tokyo, Kyoto, or even Osaka.
Want to know more about Aichi Prefecture and its surrounding areas? Check out the following articles!
▽Related Articles▽
▼Editor's Picks▼
---