Food Experiences in Aichi: Refine Your Taste
Best Food Experiences in Nagoya, Aichi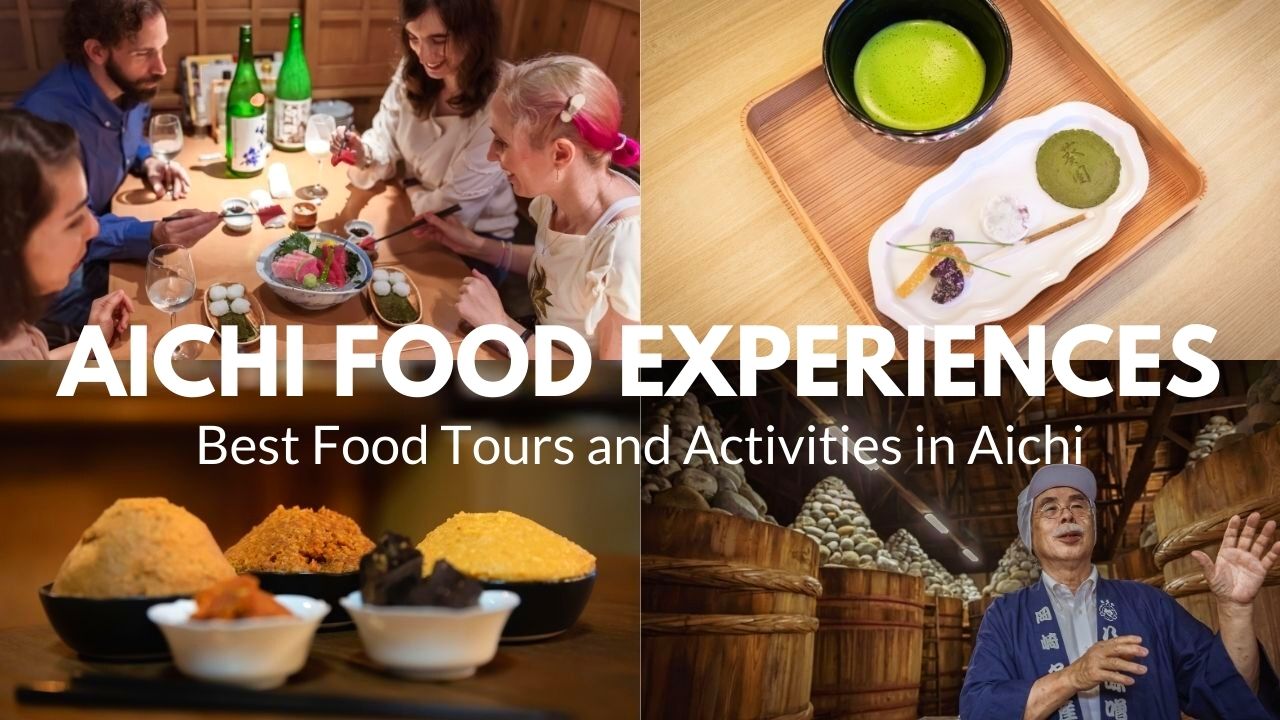 Food is one of the most attractive things about travelling Japan, and the main reason to visit Japan for many tourists. Some areas of Japan are famous for their local specialties, and gastronomy is their main tourist attraction. For example:
Tokyo – where the best restaurants and delicacies from across Japan come together
Osaka – known for delicious and inexpensive street food
Kyoto – offering fine and lavish traditional cuisine and delightful sake
Hokkaido – the biggest food producer in Japan, renowned for fresh seafood, locally grown vegetables and delicious cheese
These places are already very popular destinations, especially with foodies, but there are many more regions to discover. One of Japan's most underrated culinary destinations is Aichi Prefecture, situated at the heart of the country.
Aichi Prefecture is local food paradise with unique and strong culinary culture like no other place in Japan. Despite being the biggest food capital of central Japan, Aichi's food culture is still not well-known among foreign visitors, and there is a lot waiting to be discovered.
The prefecture has developed its own distinctive food culture, and local people really take great pride in their regional dishes. The food in Aichi usually has a bold, rich and flavourful taste, using local ingredients and traditional recipes. These are just a few of the greatest Aichi dishes you should try:
Hatcho miso – a dark red miso paste traditionally made from 100% soybeans
Miso katsu – deep-fried pork cutlet (tonkatsu) topped with sweet miso sauce
Hitsumabushi – sliced char-grilled eel over rice and enjoyed in three different ways with different condiments
Tenmusu – rice balls with shrimp tempura inside
Tebasaki – spicy fried chicken wings
Ogura toast – thick toast topped with sweet red bean paste
Nishio matcha – one of the premium Matcha tea in Japan
Trust me, there are many many more besides these, too!
Aichi Prefecture is the perfect destination for food lovers, and if you want to immerse yourself in their food culture, I highly recommend trying the local food tours and activities.
Today, I'd like to introduce some of the best food tours and activities across Aichi Prefecture. From Izakaya hopping in Nagoya to organic miso making, you can find the best food experiences in Aichi!
*Please note that this article contains affiliate links.
---
1. Learn about Traditional Miso at Maruya Hatcho Miso Factory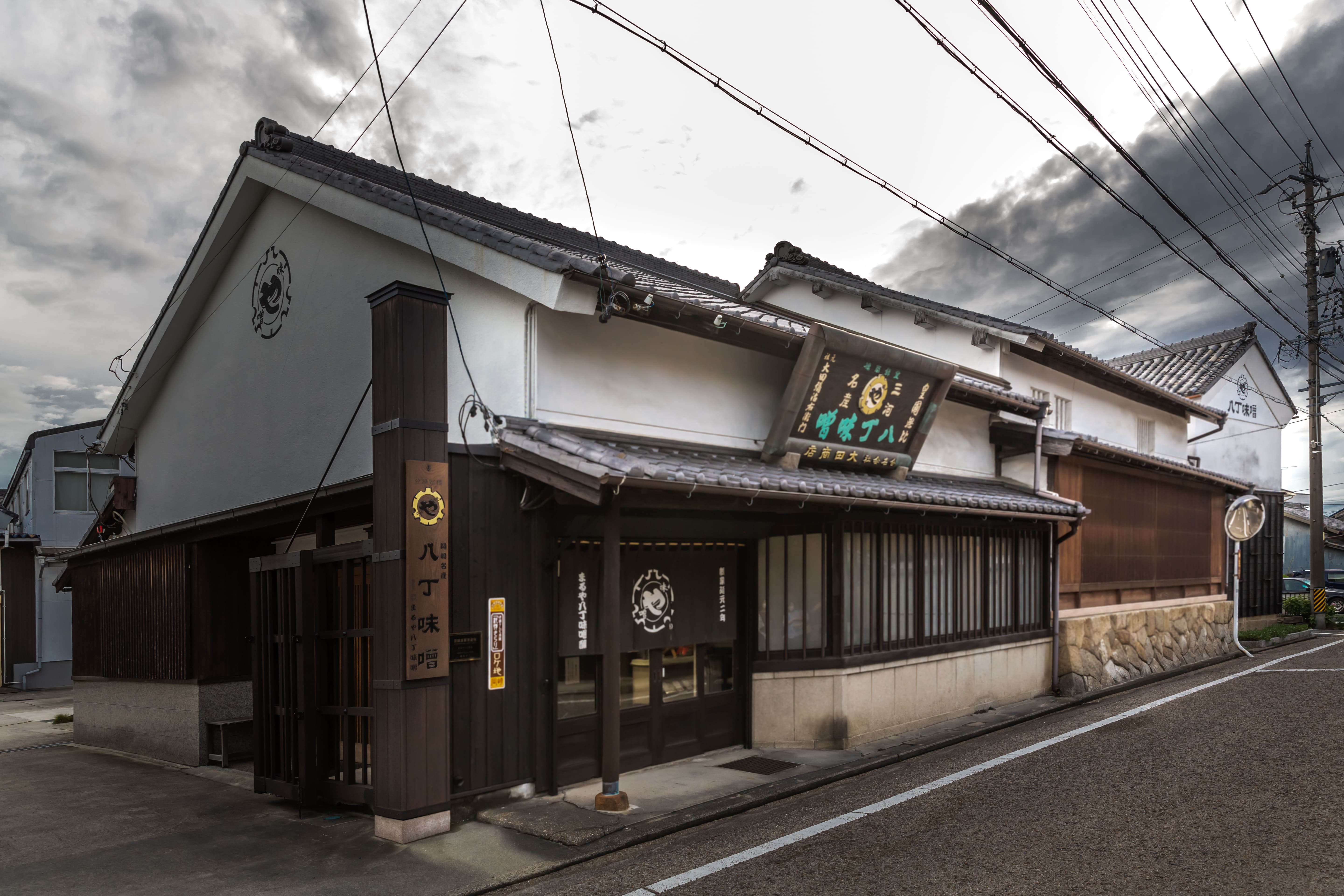 Miso is a traditional Japanese seasoning paste made by fermenting soybeans, and it's one of the most fundamental ingredients in Japanese food. There are various kinds of miso from different regions in Japan and their taste and flavours vary depending on ingredients and fermentation periods.
Hatcho miso is a kind of miso traditionally produced in Aichi Prefecture, which has a deep reddish-brown colour and a bold umami taste. Hatcho miso plays a very important part in Aichi food, and is used for many local specialties such as miso katsu (pork cutlet topped with miso sauce), miso nikomi udon (udon simmered in miso) and doteni (beef tendon stewed in miso).
Hatcho miso is made by placing ingredients made from just soybeans, salt and water in a wooden vat 2 meters in diameter and height, and placing 3 tons of stones on top of it, and letting it mature for 2 years.
Hatcho miso was originated about 700 years ago in a village of Okazaki City, situated 870m west of Okazaki Castle. Okazaki was known as the birthplace of one of the most important men in Japanese history: Ieyasu Tokugawa. Hatcho miso was used as battle rations by his military, carried under feudal clan orders, and it gained national fame with the development of the Tokaido route that connected Hatcho to Japan's main cities.
One of the first companies producing Hatcho miso was Maruya, the long-established miso factory operating since 1337. This food tour offers you a prime opportunity to go inside Maruya's miso factory and learn the ideas, history and production process behind traditional Hatcho miso. You will also have the privileged to climb an enormous cedar barrel where Hatcho miso is aged, which is usually not allowed to guests.
The tour is guided by President Asai, a.k.a. Mr. Hatcho, who shares extensive knowledge about Hatcho miso and teaches you how to incorporate it into your daily life. Meeting him will definitely be the highlight of your day. You can also taste light meals, and learn recipes that use Hatcho miso.
Lean the deep history about Hatcho miso including the history of Okazaki, and experience the unique flavour of Hatcho miso through the Maruya Factory Tour! Please check the details and availability of the tour via the link below!
2. Traditional Matcha Experience at Aoi Seicha Tea Factory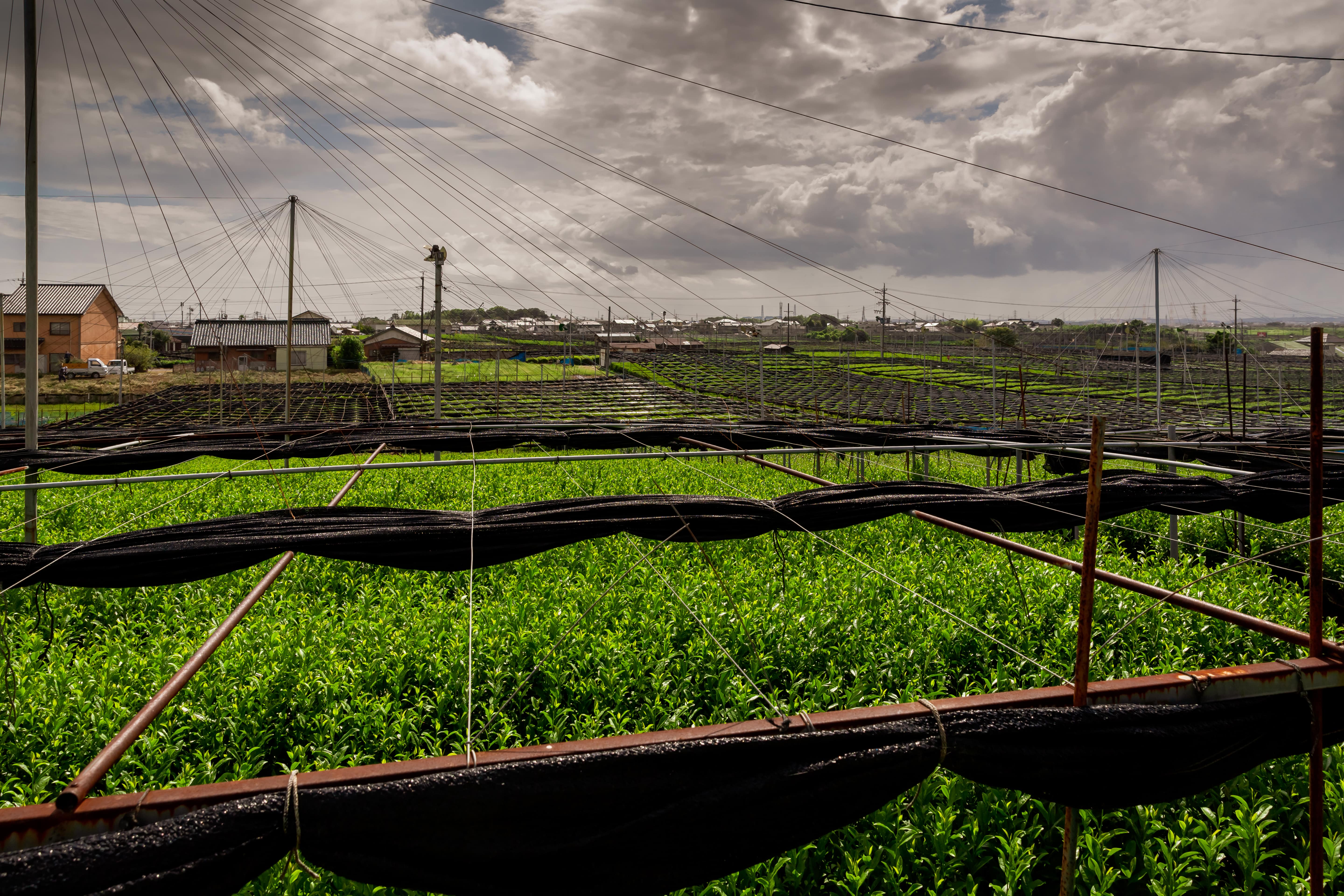 Aoi Seicha is a leading manufacturer and supplier of fine quality matcha tea in Japan with over 100 years of history. Its factory is located in Nishio City in south-central Aichi Prefecture.
There are several regions in Japan known for producing premium matcha, such as Uji in Kyoto and Fuji in Shizuoka. While these two cities are also famous for their green tea, Nishio City is more dedicated to matcha powdered tea production. In fact, more than 90% of teas leaves cultivated in Nishio are 'tencha', which is the tea used for matcha, and the city accounts for about 20% of all matcha production in Japan.
This matcha tea factory tour takes you go inside a long-established tea factory to explore the world of Japanese tea. You can learn all about matcha including its history, the production, how it's ground in a stone mortar, and the difference between regular green tea and matcha.
The tour also includes a casual tea ceremony at the teahouse, allowing guests to try matcha whisking and to taste it with small wagashi (traditional Japanese sweets). The type of matcha served at the tea ceremony is called usucha (thin tea), which is a commonly prepared ceremonial Matcha tea, but guests are also get to taste koicha (thick tea) which is made with high-grade matcha and served only for special occasions.
The tea shop is located inside the factory, so you can shop for Aoi Seicha's quality matcha products before leaving! Wouldn't they make perfect souvenirs from Japan for your friends and family?
You can check more details about the tour (duration, time, prices, availability, etc) from the link below:
3. Make Your Own Miso at Ebisawa Koji Shop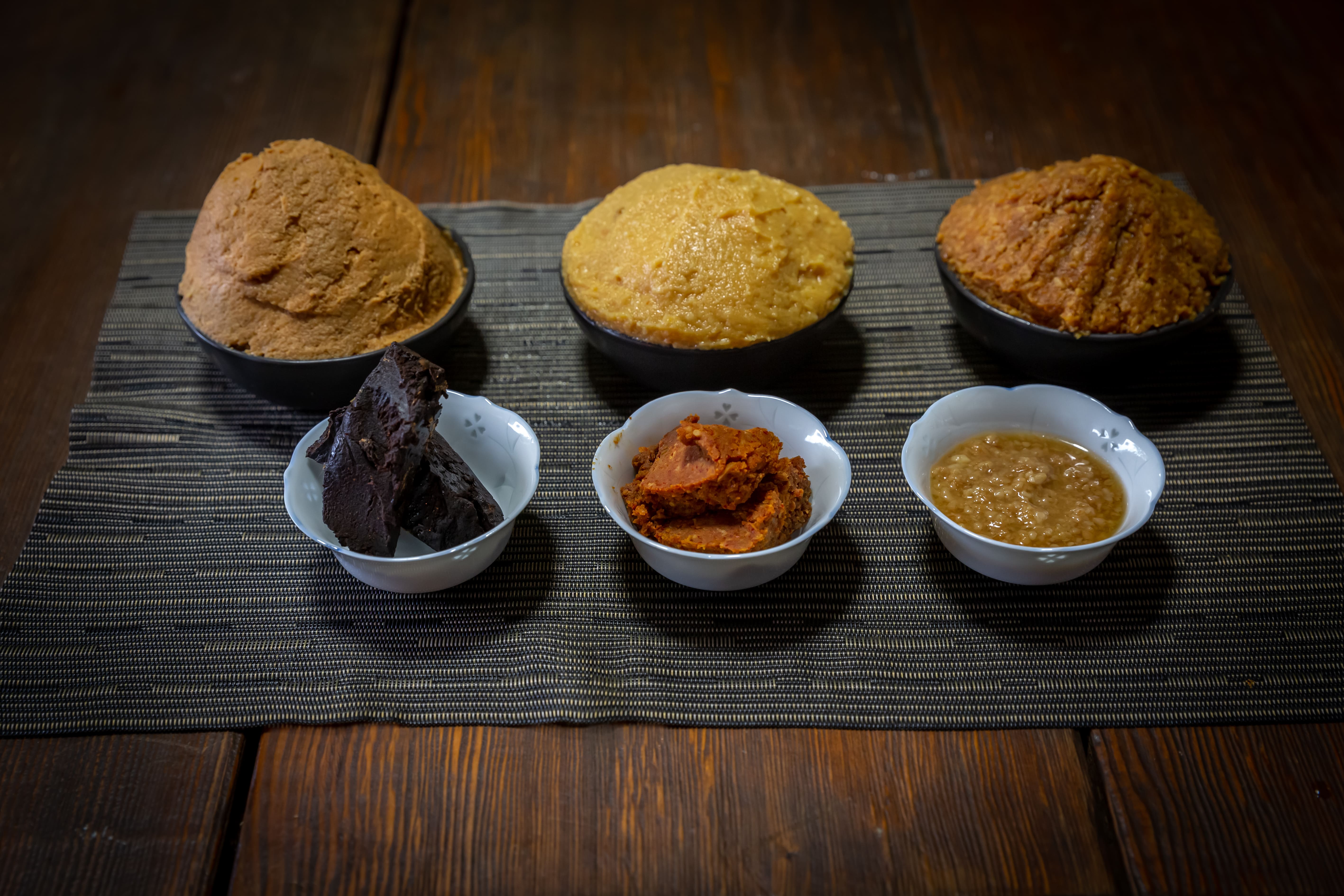 Fermenting is one of the biggest food trends worldwide today and the consumption of fermented food has been rising rapidly in the past few years. Fermentation is used to preserve food and improve its taste, but it also gives various healthy benefits and nutritional value to our body.
Japan is one of the leading countries for fermented foods, and they have been a staple of Japanese cuisine for many centuries. They are even thought to be one of the secrets of Japanese longevity. There are many kinds of fermented foods in Japan such as sake, soy sauce, miso, pickles, natto (fermented soybeans) and katsuobushi (bonito flakes), and Japanese fermented foods are internationally recognized as a healthy and nutritious addition to your diet.
So, if you are interested in fermented foods and traditional Japanese food culture, I strongly recommend you to attend this food activity and meet a master of fermentation, Mr. Ebisawa. He will share with you his extensive knowledge of fermented food and fermentation culture during the activity.
Mr. Ebisawa is an organic farmer and an expert in fermentation, who runs his own store "Ebisawa Koji Shop". The store, specialized in fermented food, is located in Inuyama City in Aichi Prefecture, and the activity takes place there.
Through the activity, you can learn a lot about fermented food and Japanese fermentation culture, and even make your own miso, using koji and soybeans. Mr. Ebisawa will also share with you some easy miso recipes, so after the class, you can take your own miso back home and enjoy it with his instructions. If the weather is good, you may also have the chance to visit his farm where soybeans and vegetables grow.
Let's have a glimpse of the life of a Japanese organic farmer, and find out how what a daily life deeply connected to fermented food looks like! You can check more details about the activity from the link below:
4. Try Famous Nagoya Foods with a Guide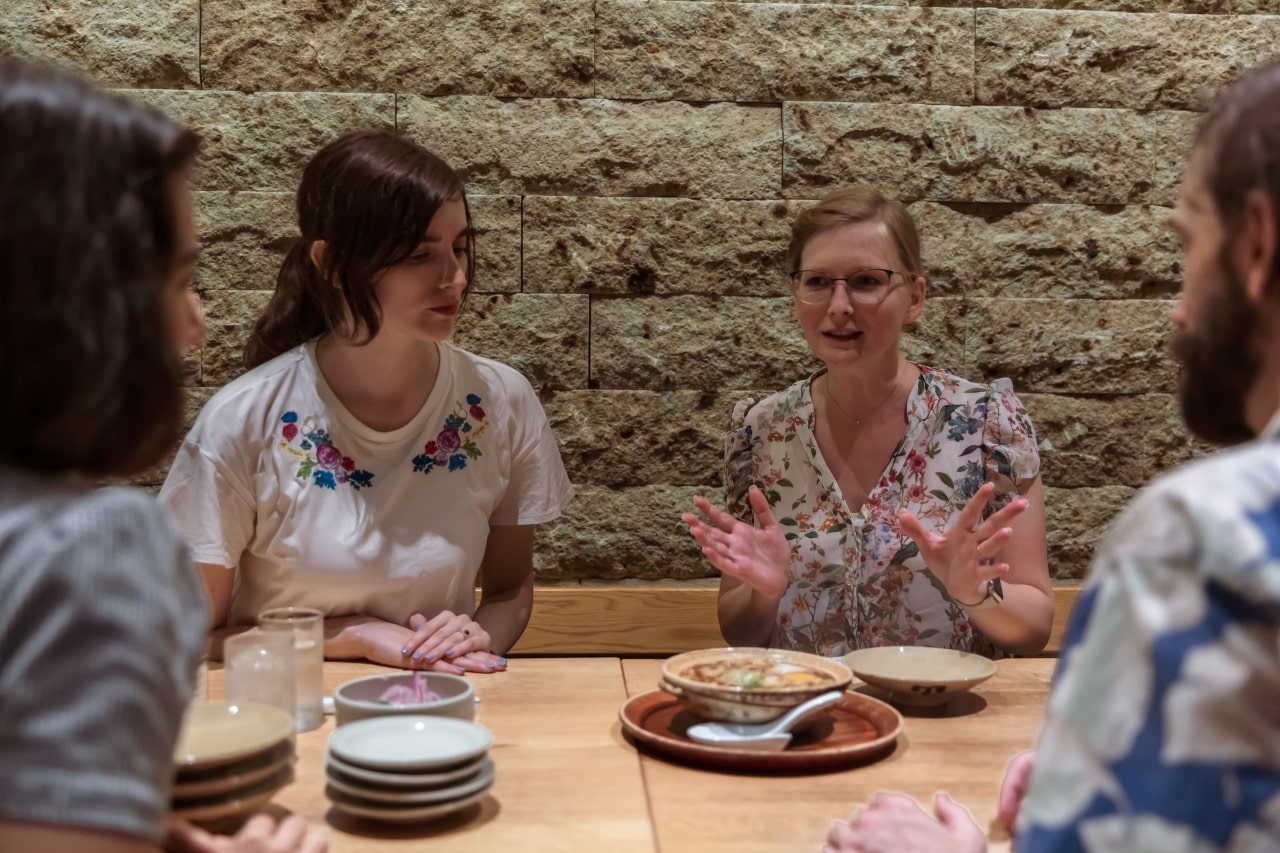 Nagoya is the capital city of Aichi Prefecture, and the fourth largest city in Japan after Tokyo, Yokohama and Osaka. Nagoya may be best known as the economic center of the Chubu region, but it's also famous for its local cuisine called "Nagoya Meshi". The unique and distinctive food culture of Nagoya is in fact the biggest attraction of the city. There are a number of specialties in Nagoya, and you should definitely try as many as you can while visiting the city.
If you are an eager foodie wanting to try a wide variety of authentic Nagoya Meshi though, you may need a little help from the locals. Choosing good local restaurants and deciding what to order could be challenging for first time visitors to Nagoya, especially foreigners. For the best food experience in Nagoya without any hassle, joining a local food tour is an excellent choice.
This Nagoya food tour will help you dig deep into Nagoya's food culture and get to know the city better. You can explore Nagoya's food scene and the city itself, led by Lena, a knowledgeable guide from Germany. She will share with you her knowledge of the history, culture and food of Nagoya and Japan.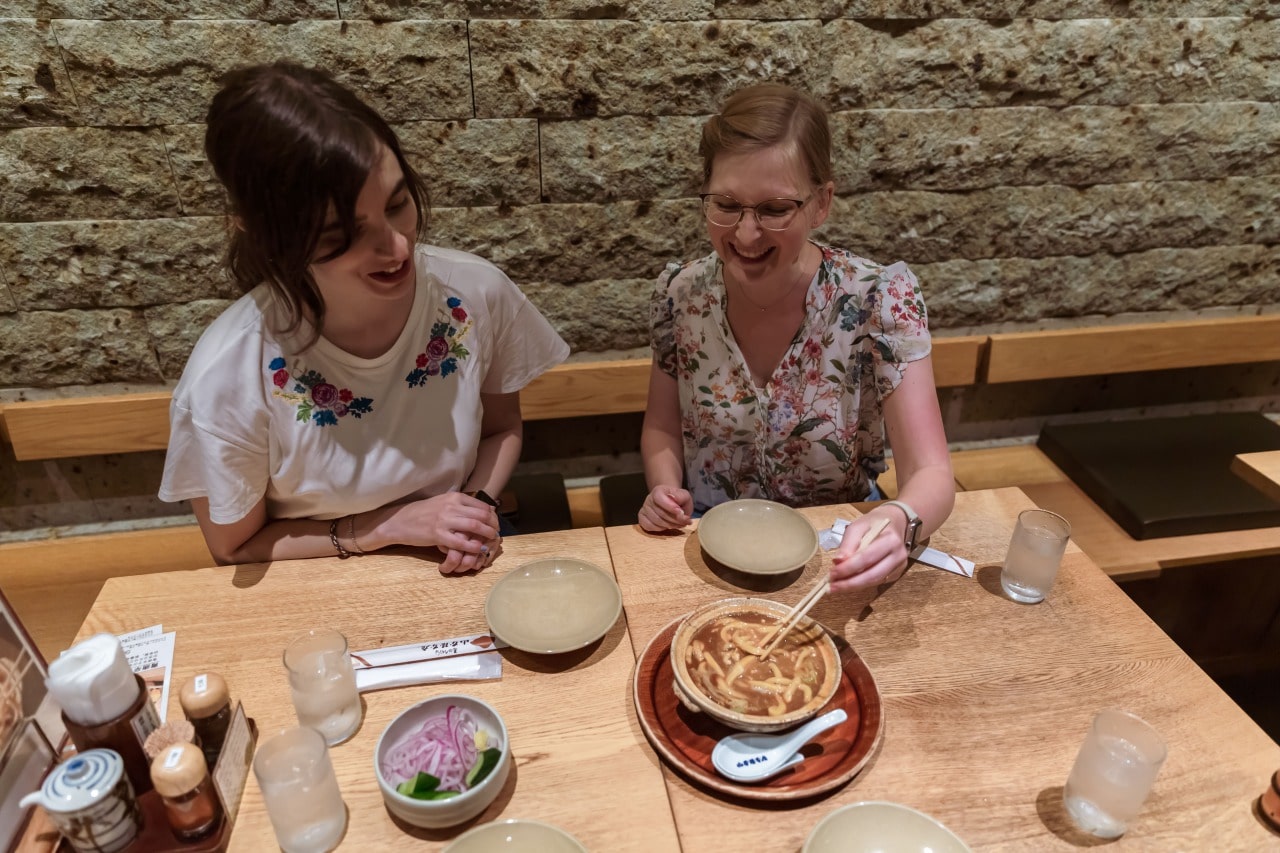 During the tour, you will stop at several local eateries and try famous Nagoya dishes such as miso nikomi udon, ebi tenmusu, ebi senbei and hitsumabushi. It seems like a lot of food to eat in a short time, but don't worry, each dish is small enough that you can enjoy a wide variety of Nagoya Meshi.
If you are a foodie traveller visiting Nagoya for a short time, this food tour is a perfect way to explore the city, learn about the culture and try many of Nagoya's signature dishes in just half a day! If you are interested in this food tour, check the link below for more details:
5. Nagoya Izakaya Hopping with a Guide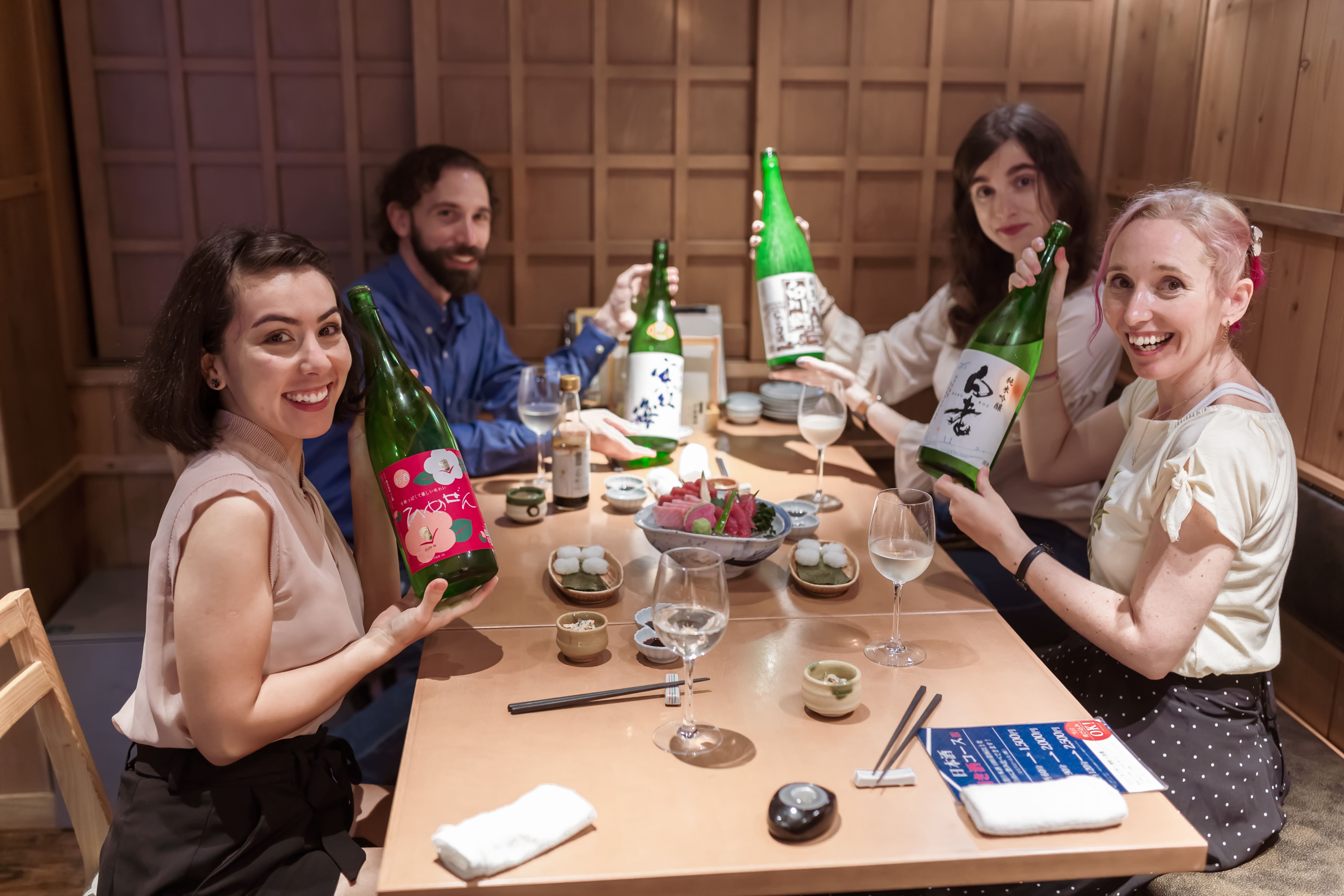 Another great way to explore local food culture in Japanese cities is izakaya-hopping. An izakaya is a Japanese-style gastropub serving alcoholic drinks with a variety of dishes (which are usually inexpensive). At an izakaya, the dishes are normally served in small portions, so you can try many kinds of food by sharing with friends.
A lot of izakaya are privately owned establishments and have unique systems and menus, so entering a local izakaya can be challenging for first-timers or foreign visitors. At the same time, izakaya offers you an authentic Japanese food and drink experience. If you are interested in Japanese food culture, visiting a few izakaya should definitely be on top of your bucket list. Furthermore, Nagoya is one of the best cities for an izakaya crawling.
This Nagoya izakaya-hopping tour is led by Elisabeth, a guide from Spain who is very familiar with Nagoya and will share with you her deep knowledge about the local food, drink culture and the city in general.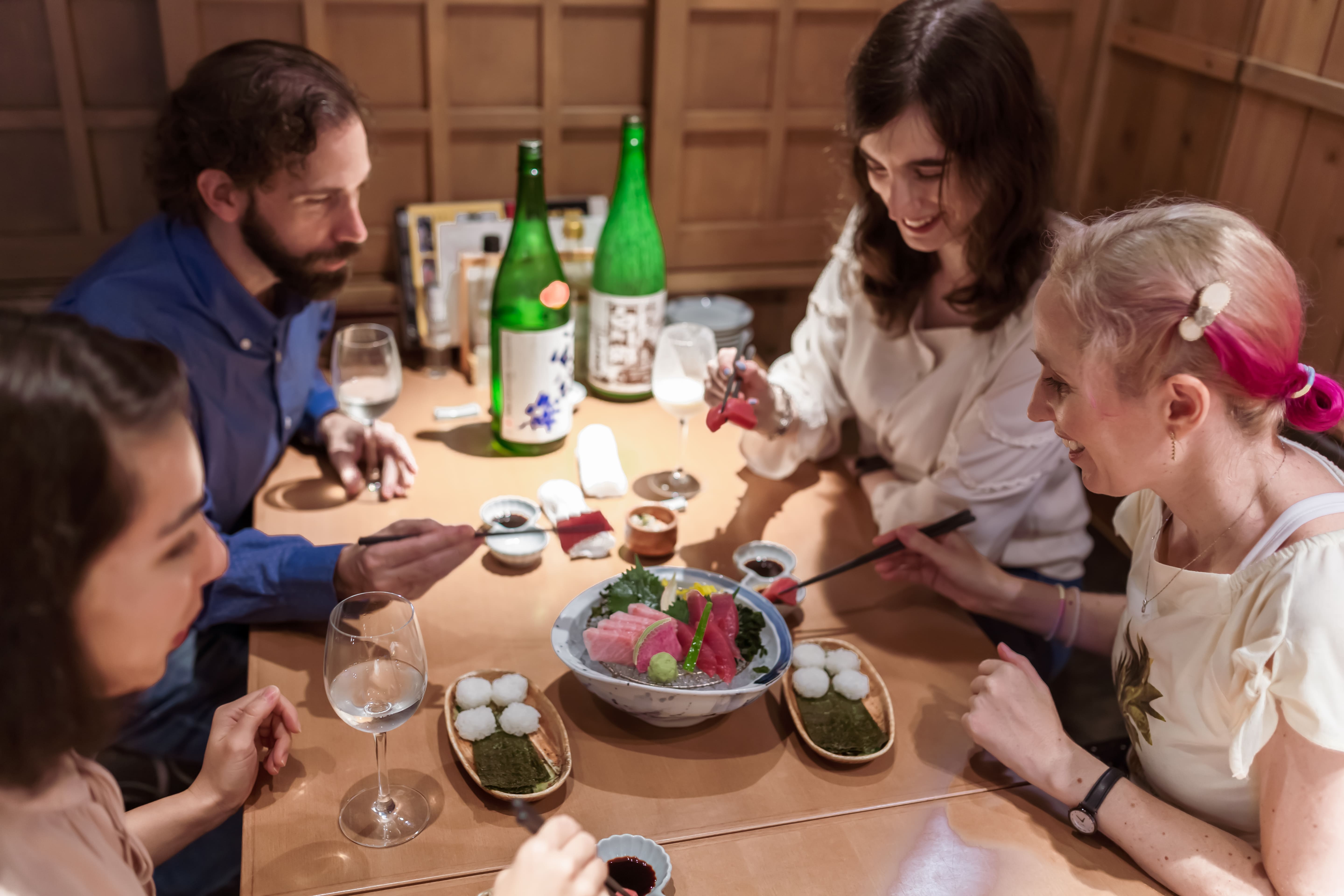 You will visit three local izakaya in Nagoya with your guide, including a historical one. On the tour, you will learn how to order food and drinks, taste a variety of authentic izakaya snacks and Nagoya specialties with sake. Nagoya food is usually rich in flavour, so it goes really well with alcohol drinks! With a local guide, you won't be puzzled by the complicated systems or menus of the izakaya, and you can just immerse yourself in the experience.
Have an unforgettable night out in Nagoya! Click the link below to find out more details about the Nagoya bar-hopping tour now:
Note: Nagoya food tour and izakaya-hopping tour are listed in the same activity page, so please choose activity by selection option.
Thank you very much for reading! How did you like my picks of the best food experiences in Aichi/Nagoya?? Besides delicious local food, Aichi also has some wonderful tourist attractions including historic monuments, nature, museums and theme parks, and it's very much worth spending a couple of days there. Moreover, as the prefecture offers wonderful accommodation options, it would be a great base to make day trips to other parts of the Chubu Region such as Takayama Town, Shirakawago Village and the Kiso Valley.
If you are looking for travel destinations in Japan where you can avoid crowds and have new experiences, Aichi is definitely the one not to miss!
If you are into Japanese food culture, please check out these stories, too!
▽Related Articles▽
▼Editor's Picks▼
---