Best Train Passes and Tourist Passes in Japan
Reserve train passes and other tickets for tourists online before arriving at Japan!!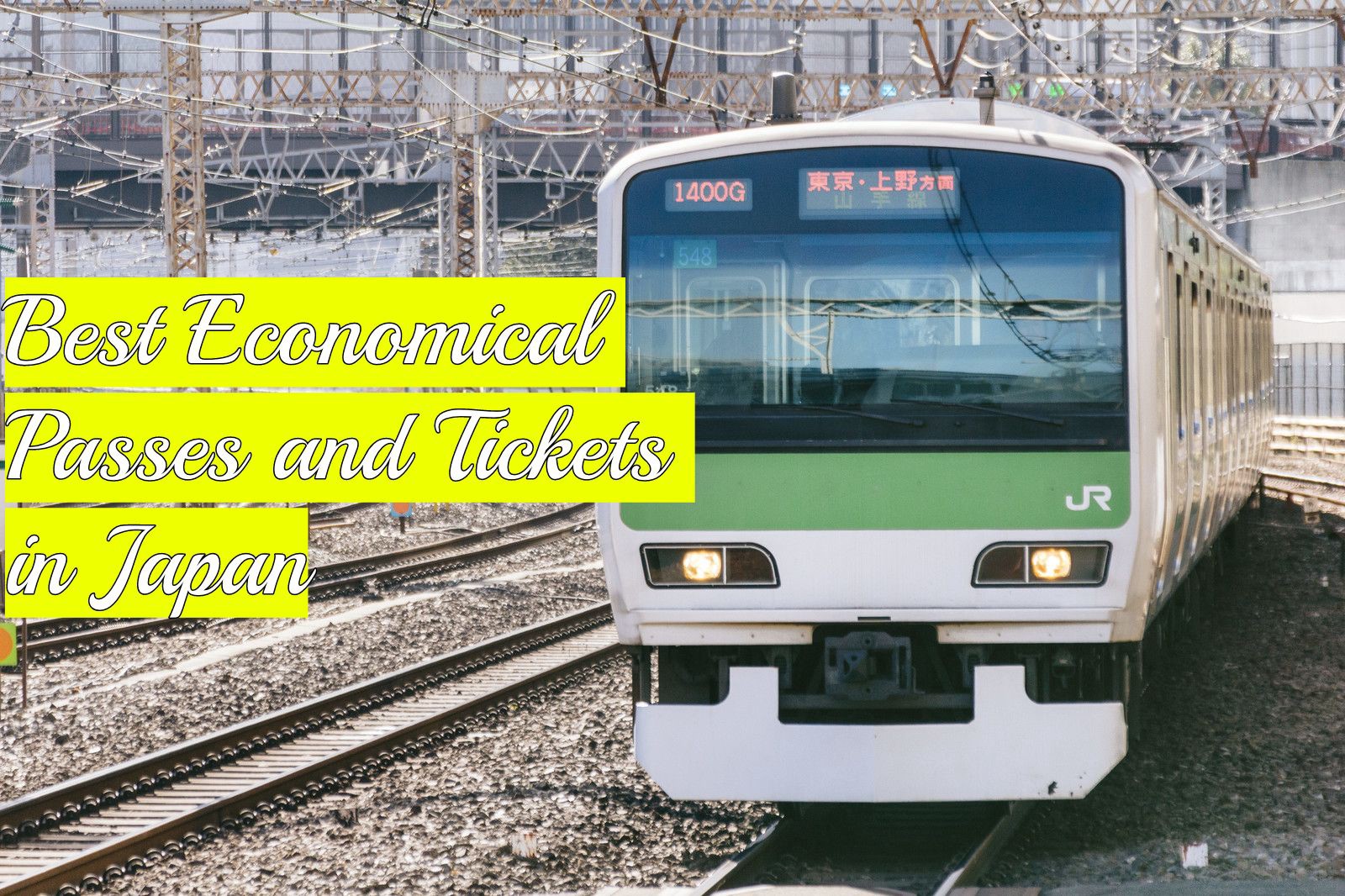 Get benefits from budget train passes and attraction tickets in Japan. From Tokyo Metro Pass to Japan Rail Pass, here are best train passes and others for tourists to reserve online before you leave.
Want to relieve concerns about traveling in Japan? Get done with things to do as much as possible before leaving your country to Japan. You can arrange numerous train passes and attraction tickets online in English.
If you worry about language barrier or complicated transportation systems, book various passes and tickets in advance. Some transportation passes are budget-friendly enough to save your travel money and avoid the trouble of having to buy tickets with vending machines every time. Today, I'd like to introduce best economical passes and tickets in Japan!!
1. Suica
Getting Suica is a must in Japan. This is an e-money card for trains, buses and even some shops such as convenience stores and market stores. Once you load some money on the Suica, you don't need to buy a train ticket with ticket vending machines till it runs out.
2. Japan Rail Pass (JR Pass)
Japan Rail Pass (JR Pass) is one of the most popular and famous train passes in Japan. If you travel to some cities in Japan not only Tokyo but also Osaka, Kyoto, Hiroshima, etc, this unlimited train rides pass is highly recommended to buy. You can buy JR Pass online specially in this link below!!
3. Tokyo Subway Ticket
Tokyo Subway Ticket is an unlimited subway pass in Tokyo. If you come to Japan to mainly travel Tokyo, you can save your money on travel and don't need to buy train tickets all of the time with it.
4. Greater Tokyo Pass
If you travel in and around Tokyo for 3 days or more, this Greater Tokyo Pass is highly recommended to buy. The new pass, released in 2018 for foreign tourists, offers unlimited train and bus rides in Tokyo. You can also reach numerous must-visit tourist destinations around Tokyo only with Greater Tokyo Pass!
5. ICOCA
ICOCA, served by JR West, is a must-have e-money card for travelers in Kansai Region including Osaka and Kyoto. The electronic card can be used to pass the ticket gate as far as balance is remained, so you don't need to have trouble buying train tickets every time you take a train. In addition, you can use the pass not only in Kansai Region but also other areas like Tokyo for JR trains and bus. Get ICOCA first after arriving at Osaka and other destinations in Kansai Region.
6. Hankyu Tourist Pass (1-Day or 2-Day)
Hankyu Tourist Pass allows you to freely get on and off Hankyu trains on all lines which run in Osaka, Kyoto, and Kobe. For budget travelers who plan to travel Kansai area especially those three prefectures, Hankyu Tourist Pass is highly recommended.
7. JR-West Kansai Area Pass 1/2/3/4 Day Bus & Rail Pass
Japanese largest railway company Japan Railway (JR) offers JR-West Kansai Area Pass, an unlimited JR train and bus pass in Kansai area. You can move in wider areas than those of Hankyu Tourist Pass above: Osaka, Kyoto, Nara, Kobe, Himeji and Wakayama. JR-West Kansai Area Pass is also available for Kansai-Airport Express "Haruka" bullet train running from Kansai Airport to Shin-Osaka, Kyoto and more stations.
8. Kansai Thru Pass
Kansai Thru Pass provides unlimited rides on subways, private railways and buses throughout the Kansai area to move between Kansai Airport, Kyoto, Osaka, Kobe, Nara, Koyasan (Wakayama) and so on. If you want to travel around those areas for 2 or 3 days, Kansai Thru Pass gives you a benefit.
9. Osaka Gourmet Walk Ticket
Apart from transportation passes, you can get economical and attractive tickets. Osaka is one of the best gourmet cities in Japan with regional food like Takoyaki and Okonomiyaki. With Osaka Gourmet Walk Ticket, you can choose up to 8 restaurants without an extra fee out of about 100 restaurants in Osaka. Let's explore the delicious city!!
10. 7-Day Tokyo Nightclub Unlimited Pass
Love nightclubbing? There are numerous clubbing spots in Tokyo, and this nightclub unlimited pass enables you to enjoy exciting nights at 16 clubs as you want. If you use this pass for twice at least, you may get a return on your investment.
11. Universal Studios Japan™ Osaka Instant E-Tickets
Universal Studio Japan (USJ) is one of the most popular amusement parks in Japan. If you buy this instant e-ticket now, you don't need to queue up to buy the ticket on the day. Let's have a wonderful experience with Hollywood-based rides and characters!!
12. Universal Express™ Pass for Universal Studios Japan
If you plan to visit Universal Studio Japan, only the normal admission ticket may not be enough. For some popular attractions, you have to wait in a long line for a few hours, however, your travel time is very limited in Japan. Universal Express Pass allows you to skip the line!! Stock is very limited, so reserve it now.
13. 2 Days 1 Night Stay at Tokyo Disney Resort with Fast Passes
Tokyo Disney Resort is also one of the most visited and popular amusement parks in Japan, and this is a special package with both tickets for Tokyo Disneyland and Disneysea and a night at the top luxury official hotels. Additionally, 5 Fast Passes to skip the line and 2 VIP show passes are included.
14. Shinkansen Tickets
Shinkansen is the fastest and most convenient way to move in Japan. You can book the bullet train tickets online and get them at your hotel. Especially, the golden routes are popular: between Tokyo and Osaka/Kyoto.
If you decide to take a trip to Japan, firstly, book flight tickets, hotels, transportation tickets, activities, a pocket WiFi and so on. Get done as much as possible before leaving!! For more useful info about Japan, check these articles below, too!!
▽Related Articles▽
▼Editor's Picks▼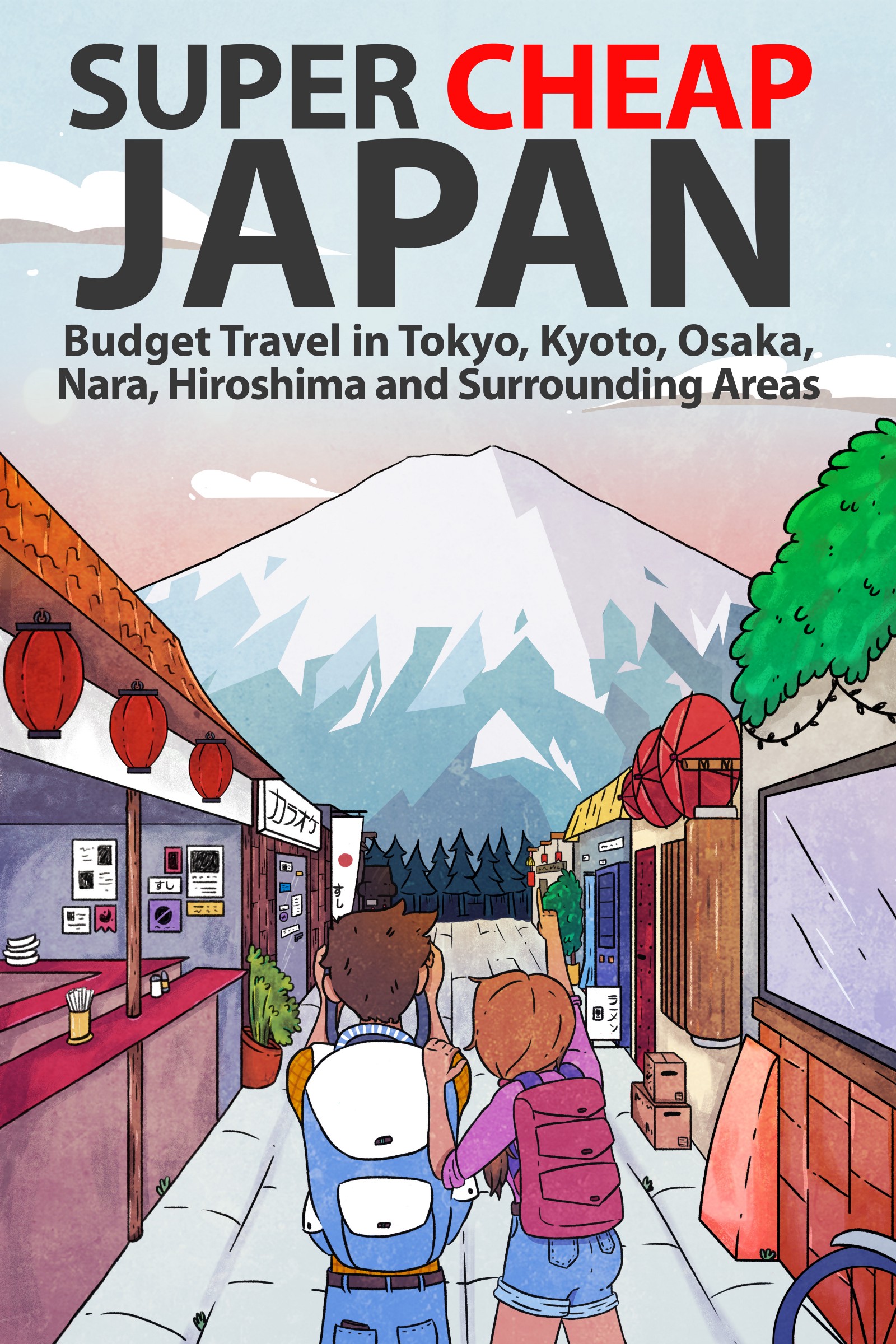 Get the top-selling Super Cheap Japan guidebook!
The Super Cheap Japan book is the ultimate budget travel guide to Japan, full of the most useful, up-to-date information for a cheap holiday in Japan.
10% Off Coupon Code: JWIRELESS25
<<Purchase the cheapest Japan Travel Guide now!!>>
---