Tokyo Subway UNLIMITED Pass: How to Get and How Much You Can Save
You can move around Tokyo as you like with the Tokyo subway pass for only 800JPY!!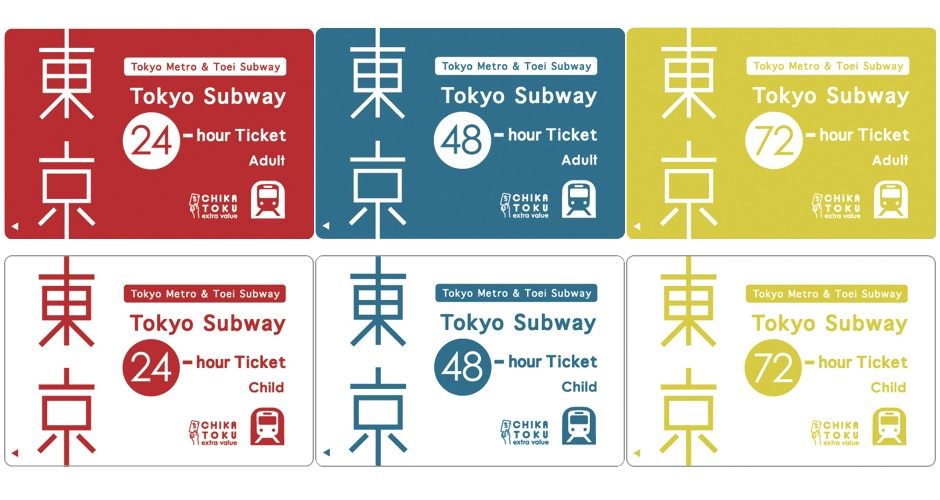 You can move around Tokyo by Tokyo Metro lines as you want with the unlimited Tokyo Subway Pass for only 800 yen!!
Tokyo Subway Ticket is a must-buy subway pass if you come to Japan to mainly travel Tokyo. You can save your money on travel and don't need to buy train tickets all of the time with Tokyo Subway Ticket.
You can freely take Tokyo Metro and Toei Subway lines which offer subways running like spider web all around Tokyo. So it's easy to access to almost all popular tourist sites in Tokyo with the two train services.
◆◇◆Click HERE to book Tokyo Subway Ticket online◆◇◆
*Please note that this article contains affiliate links.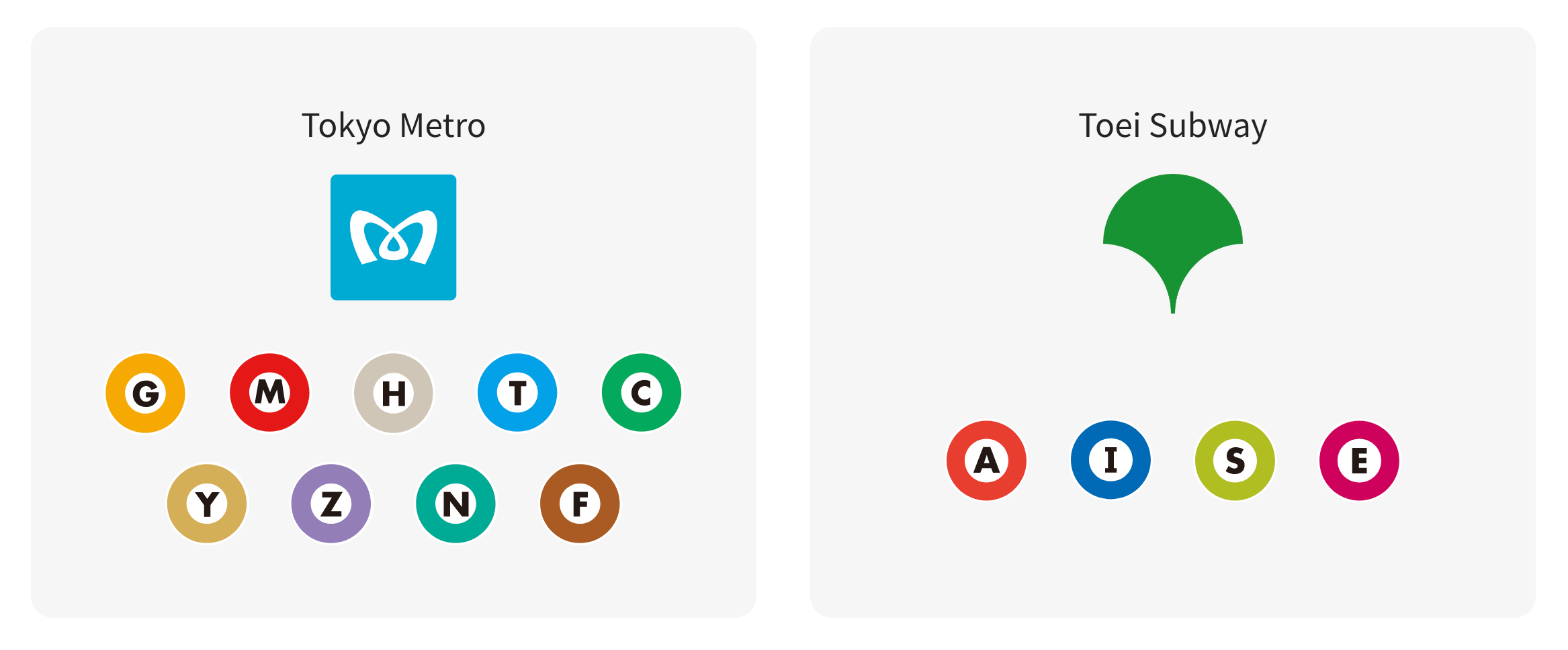 Why to Buy the Tokyo Subway UNLIMITED Pass?
There are two things to keep in mind when planning your trip to Tokyo. The first is that, unlike other tourist cities that generally have a "center" which is where most of the attractions are located, Tokyo is really HUGE and things are very spread out in the city. It's practically impossible to walk from one place to another, unless you have a lot of time and days in the city and don't mind taking a long time.
Therefore, you have to travel a lot by subway or train. And here come the two other problems regarding public transportation in Japan. The first problem is that as there are many lines and companies, in general the train and subway in Japan is quite expensive compared to other cities.
The other is that instead of zones or areas, the price of the ticket is marked by the distance between one station and another, so it changes every time. Recently it has been modernized, but in some stations the names and indications that mark the price to the different stations, are only in Japanese, so it is difficult to know how much money you have to buy the ticket.
And let's face it, it's neither practical nor functional to have to buy individual tickets each time, and since they are small, you may end up losing them.
You may have heard of the popularJapan Rail Pass (JR Pass) train pass more than Tokyo Subway Ticket. JR Pass gives more benefits to travelers who travel a long distance, for instance to Osaka, Kyoto and Hiroshima from Tokyo. On the other hand, travelers in Tokyo should get Tokyo Subway Ticket since using subways makes your travel much more smooth and easy, besides the fact that it is not worth paying the price of the JR Pass if it is only for the Tokyo area.
So for those planning to stay only in Tokyo for a few days, today I'd like to introduce how to get and how much you can save with the Tokyo Subway Pass!
Rate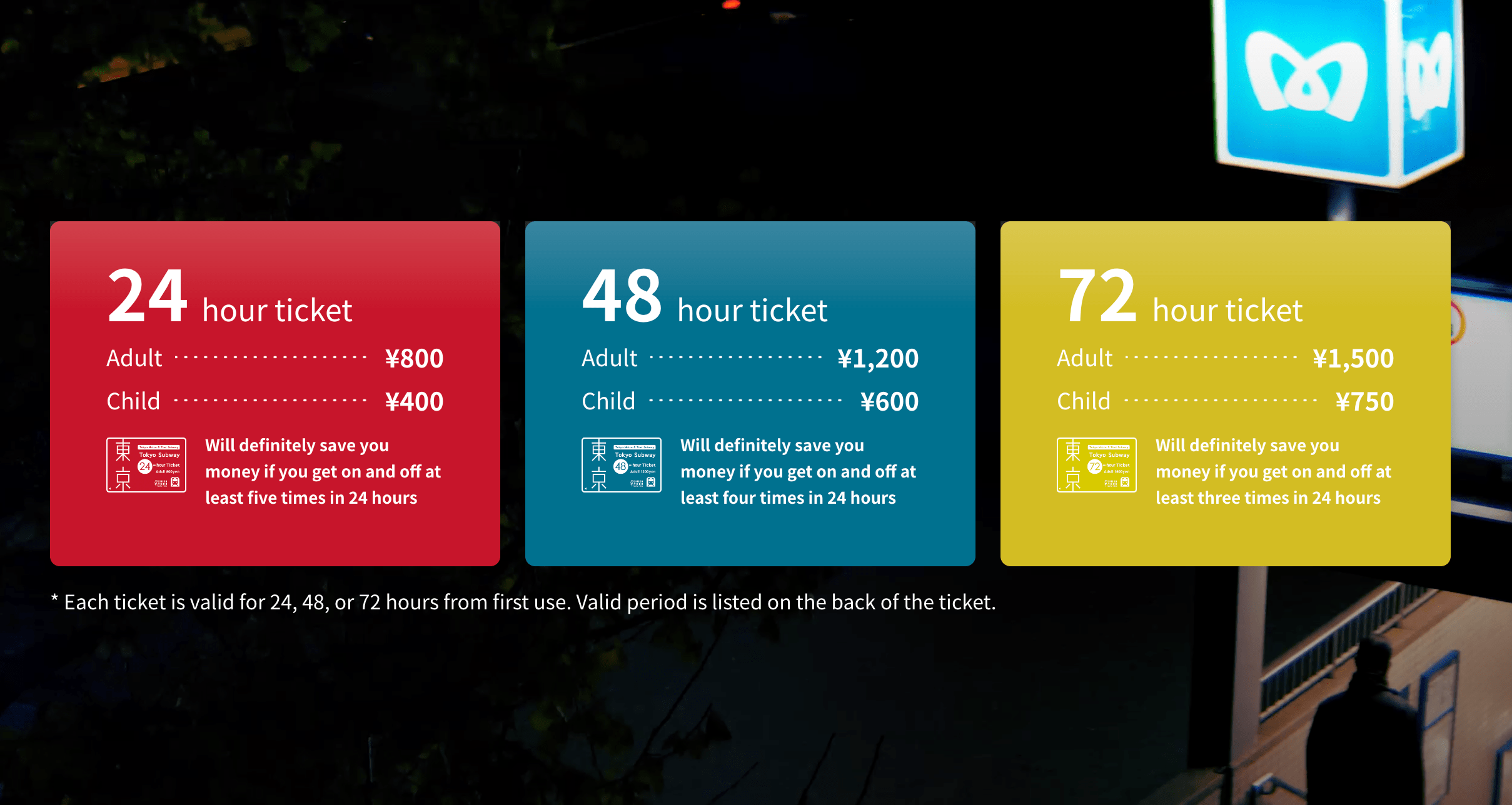 There are three types of passes, 24-hour, 48-hour or 72-hour. Passes operate on an hourly basis, not full days. This means that if you activate your 24 hours pass one day at 14:00 for example, you can use it until the next day at 14:00.
The more hours you buy, the more economical it's!
Tokyo Subway 24-hour Ticket: 800 JPY (Adult)/JPY400 (Child)
Tokyo Subway 48-hour Ticket: 1,200 JPY (Adult)/JPY600 (Child)
Tokyo Subway 72-hour Ticket: 1,500 JPY (Adult)/JPY750 (Child)
▶︎Buy your Tokyo Subway Pass now!!
How much can you save?
Depending on your hotel and your plans, you can save more or less money. Here example of an itinerary you can get benefit with:
From Tokyo Station, you head to Asakusa to see Sensoji Temple and Kaminarimon Gate. And then, move to Ueno to enjoy eating and shoping at Ameyoko Market Street.
For authentic and best Sushi, you visit Tsukuji Fish Market, and move to Ginza for shopping at classy brands and fast fashion clothing stores.
At night, the final destination is Shibuya where you can enjoy pop culture and exciting nightlife. Finally, sleep at nice capsule hotels in Shibuya.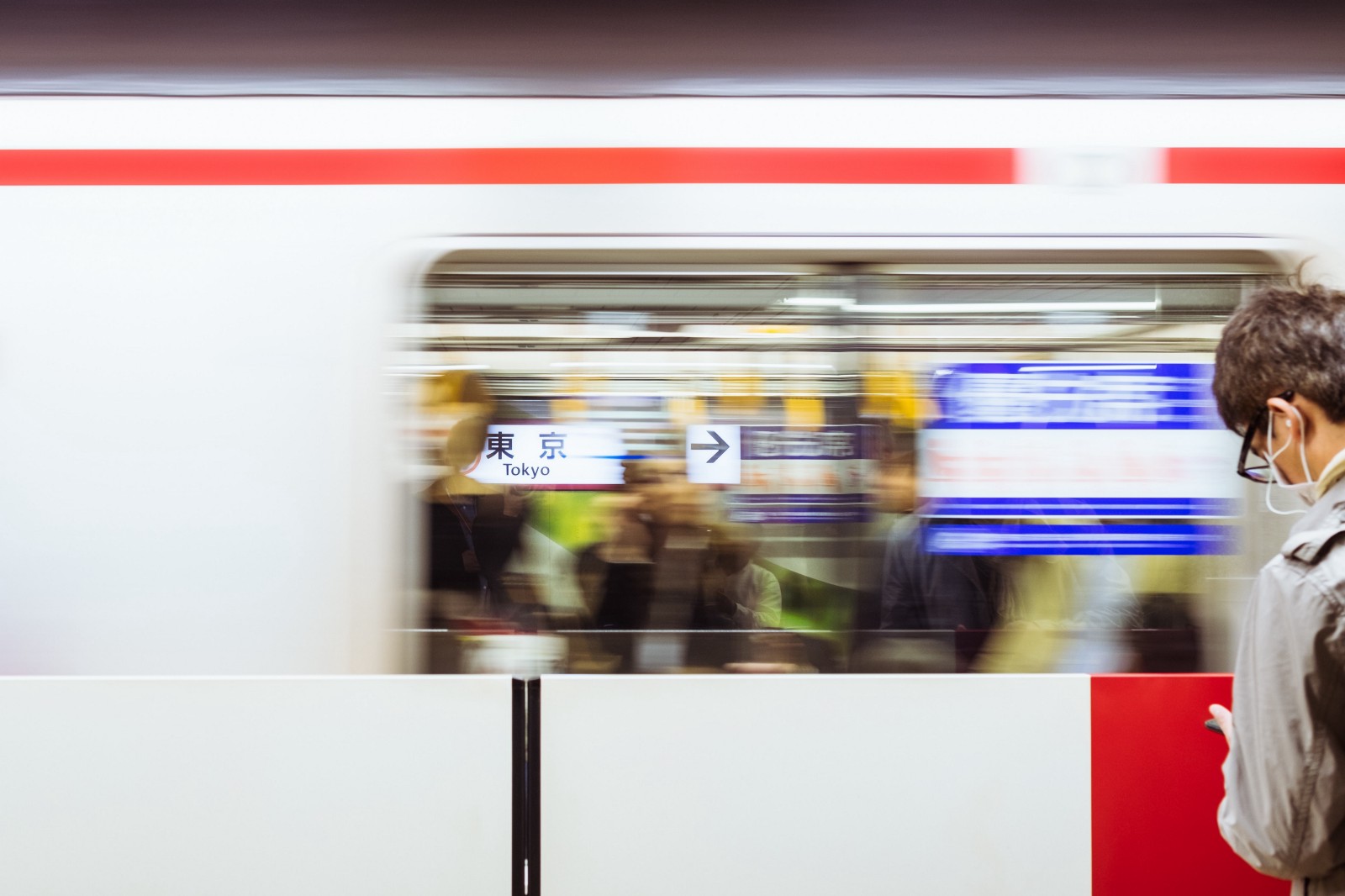 So how much you save with this itinerary?
Tokyo Station (Nihonbashi Station) to Asakusa Station: 170 JPY (Tokyo Metro Ginza Line)
Asakusa Station to Ueno Station: 170 JPY (Tokyo Metro Ginza Line)
Ueno Station to Tsukiji Station: 170 JPY (Tokyo Metro Hibiya Line)
Tsukiji Station to Ginza Station: 170 JPY (Tokyo Metro Hibiya Line)
Ginza Station to Shibuya Station: 200 JPY (Tokyo Metro Ginza Line)
Total: JPY880
In conclusion, you should buy Tokyo Subway 24-hour day pass Ticket (JPY800) with that itinerary. Even though it costs less than JPY800 to move by subway a day, I recommend to get the ticket since it's much hassle to purchase train tickets every time.
If you stay in Tokyo for multiple days, buy 48-hour Ticket or 72-hour Ticket which are cheaper than two or three 24-hour Tickets!
How to Get the Tokyo Subway UNLIMITED Pass?
You can buy the Tokyo Subway Ticket as long as you have a passport from overseas. There are ticket counters in airports, major subway stations anybody stops once at least for traveling Tokyo and electronic retail stores.
For users of Narita Airport or Haneda Airport, you can reserve the ticket online and pick up in the airports!
◆◇◆Click HERE to book Tokyo Subway Ticket online◆◇◆
1. Airports:
Haneda Airport (International Terminal Visitor Information Center)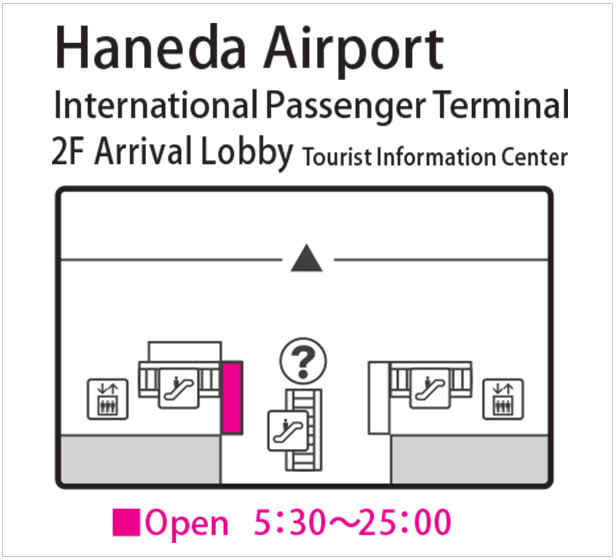 Business hour: 5:30–25:00
Narita Airport (Keisei Bus Ticket Counter)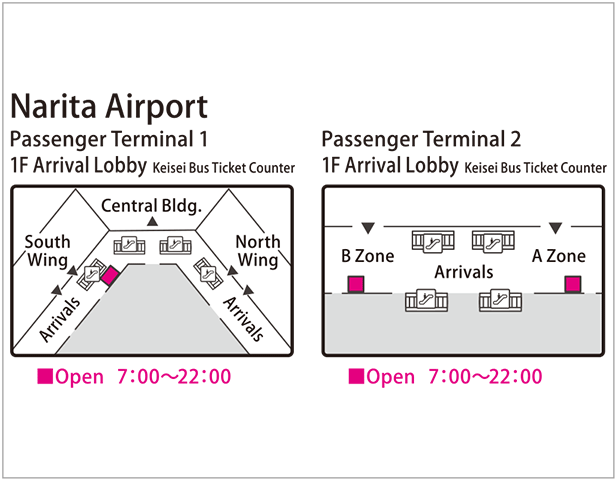 Business hour: 7:00–22:00
2. Tokyo Metro Pass Offices in the following stations:
Ueno/Nihombashi/Ikebukuro(Marunouchi Line)/Ikebukuro(Yurakucho Line)/Ginza/Shimbashi/Shinjuku/Ebisu/Iidabashi/Takadanobaba/Akasaka-mitsuke/Meiji-jingumae/Shin-ochanomizu/Otemachi/Tokyo
Business hour: 7:40-20:00
3. Tokyo Metro Tourist Information Centers in the following stations:
Ueno/Ginza/Shinjuku/Omotesando
Business hour: 9:15-17:15
4. Electronic retail stores BIC CAMERA and Laox
BIC CAMERA Yurakucho Store/BICQLO BIC CAMERA Shinjuku East Store/BIC CAMERA Akasaka-mitsuke Station Store/BIC CAMERA Ikebukuro Main Store/BIC CAMERA Ikebukuro West Store/BIC CAMERA Shibuya East Store/BIC CAMERA Shibuya Hachikoguchi Store/BIC CAMERA Shinjuku Station East Store/BIC CAMERA Shinjuku West Store/BIC DRUG SHIDAX Shinjuku Central Road Store/BIC CAMERA Ikebukuro East Camera Store/BIC CAMERA AKIBA
Laox Akihabara Main Store/Laox Shinjuku Main Store/Laox Shinjuku East-exit Store/Laox Ginza Main Store/Laox Ginza EXITMELSA Store/Laox VenusFort store
For more details: https://www.tokyometro.jp/en/ticket/value/travel/index.html
Getting Tokyo Subway Ticket is the first thing you should do when you come to Tokyo for sightseeing. It's very easy to get it and use subway with it. Let's beat Japanese complicated transportation system!!
▶︎Check out Greater Tokyo Pass for unlimited train and bus rides in and around Tokyo!
▶︎Check more useful and budget train passes good in Japan!
For more travel tips in Japan, you might also like these articles below.
▽Related Articles▽
▼Editor's Picks▼
---