A Guide to Japan Rail Pass
Get unlimited trains in Japan with the JR Pass, the cheapest and easiest way to travel!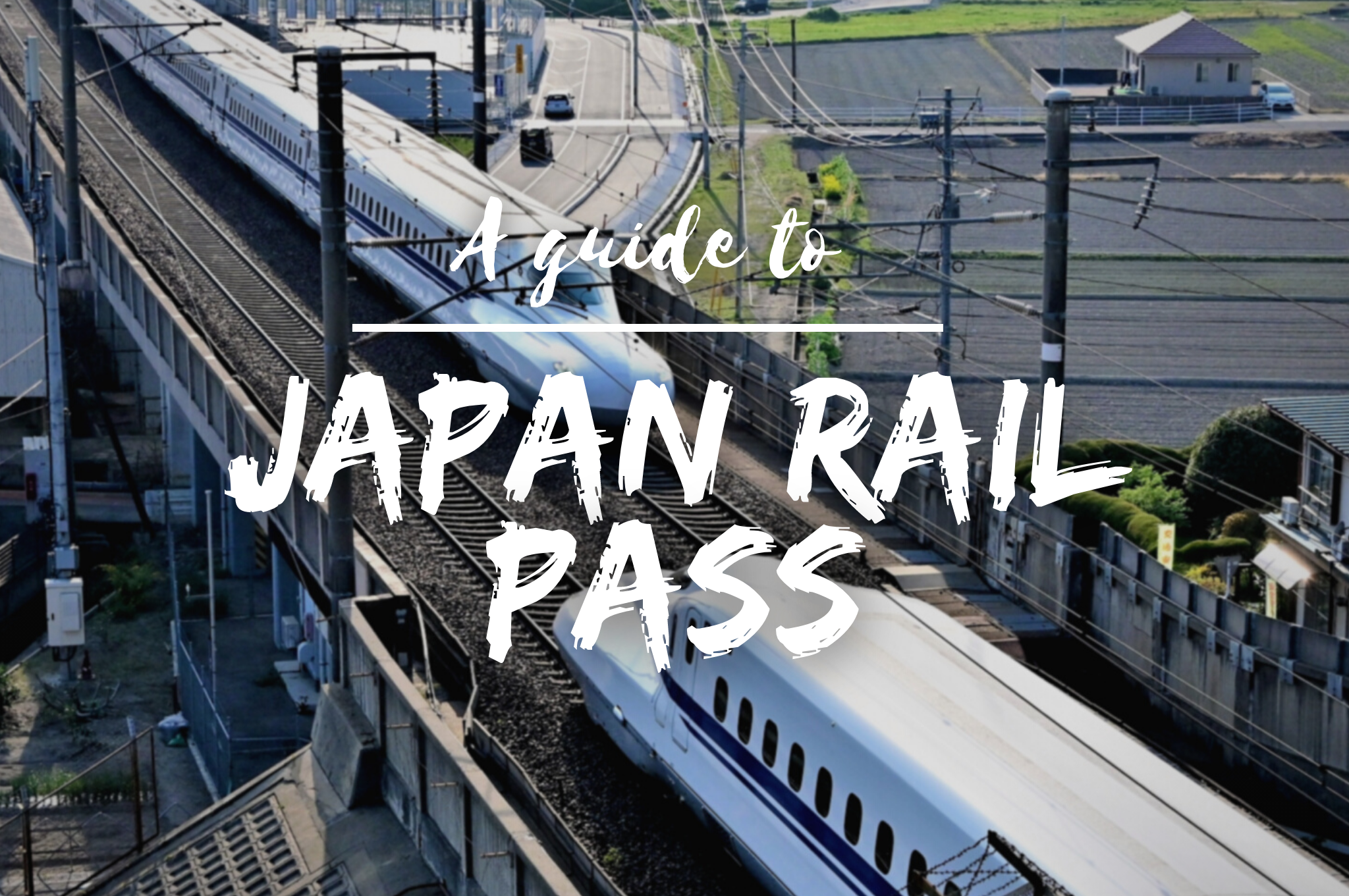 Although Tokyo is an incredible city with a thousand activities and things to do, it is normal when someone makes a trip as long as going to Japan, is that they want to take the opportunity to see other cities as well, such as Osaka and Kyoto, the most popular along with Tokyo.
In Japan the most practical and comfortable way to move around is using its transportation network, generally trains and subways. The famous Shinkansen or bullet train can connect Tokyo and Osaka in just two hours, and less than 3 hours to Kyoto.
However, everything good comes at a price and the bullet train in Japan is quite expensive, but don't worry! If you are going to travel to Japan for tourism, there is a way to travel by bullet train saving a lot of money. In this article I am going to tell you about one of the best allies for tourists in Japan: the Japan Rail Pass, also known as JR Pass.
What is the Japan Rail Pass?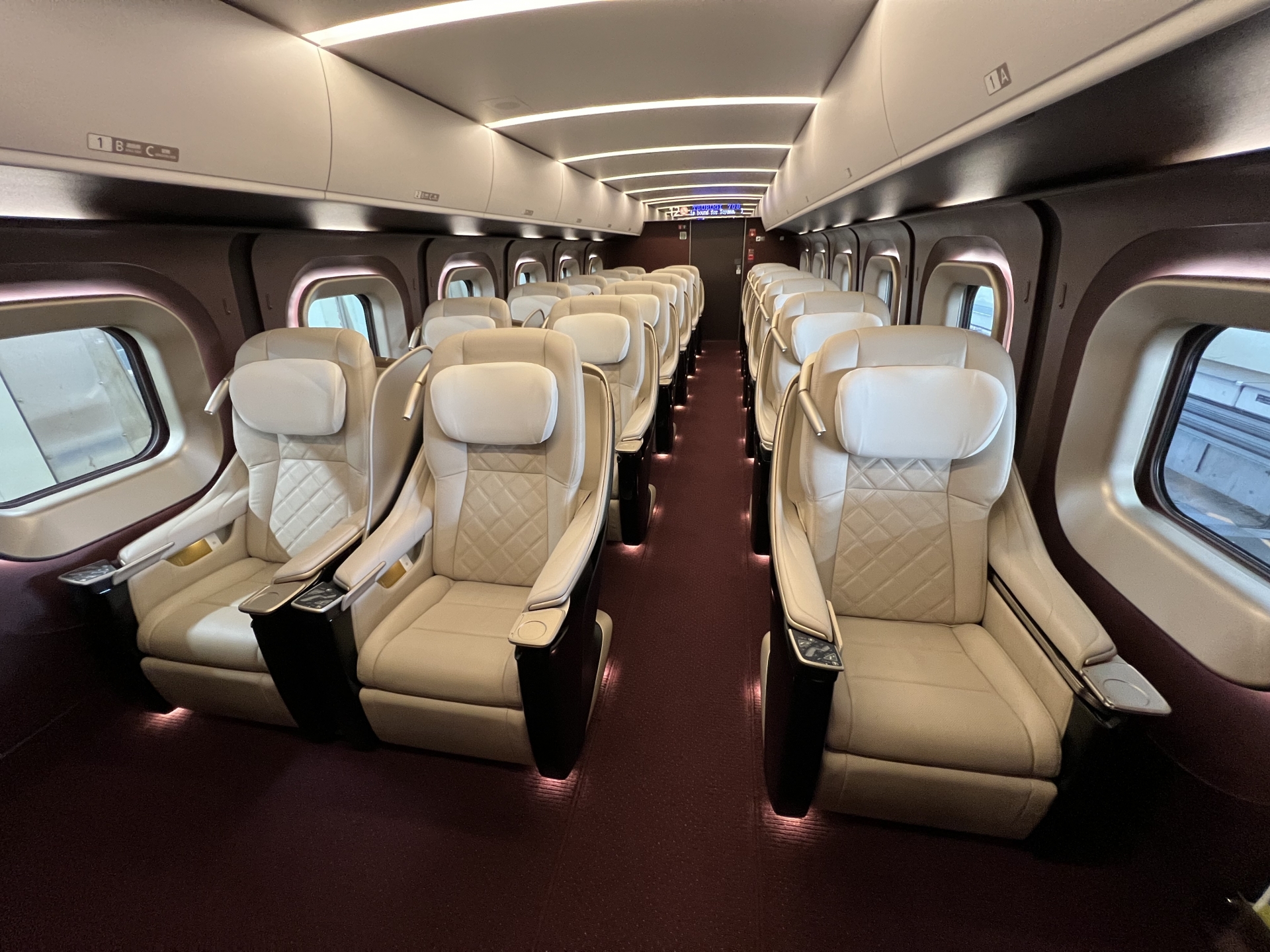 Japan Railways or JR is one of the largest railway companies in Japan, and the one that operates the shinkansen bullet trains. The JR Pass is a time-limited pass (7, 14 or 21 days) that allows unlimited travel on any JR transport, including bullet trains. It also includes some local buses and even ferry's (such as the ferry to the island of Miyajima, with the famous floating tori).
▶︎Buy your Japan Rail Pass now!!
Price of Ordinary Pass (Couch Class)
| | | |
| --- | --- | --- |
| | Adult | Child (Age6-11) |
| 7 Days | 29,650 yen | 14,820 yen |
| 14 Days | 47,250 yen | 23,620 yen |
| 21 Days | 60,450 yen | 30,220 yen |
Price of Green Pass (Upgraded Class)
| | | |
| --- | --- | --- |
| | Adult | Child (Age6-11) |
| 7 Days | 39,600 yen | 19,800 yen |
| 14 Days | 64,120 yen | 32,060 yen |
| 21 Days | 83,390 yen | 41,690 yen |
At first glance the price of the JR Pass may seem a bit high, but in reality it's very affordable and profitable. To give you an idea, the 7-day JR Pass costs 29,650 yen. A single bullet train ticket from Tokyo to Osaka costs between 13,000-14,000 yen (so 26,000-28,000 yen round trip). That means that for example the one-week pass is already cost-effective with just one trip, and you can use it for 7 days! So it's a really good deal. Most part of the people use it to go to Osaka, Kyoto and Hiroshima, including the island of Miyajima which is accessed by a ferry that is also a Japan Railways ferry and therefore covered by the JRPass.
Even if you are only planning a 1 day trip to Osaka or Kyoto from Tokyo, the pass is still worth it as it also covers for example the NEXT express train from Narita Airport to Shinjuku and all JR trains, including the famous Yamanote line which stops at most tourist sites in Tokyo and is very easy to use (the subway system in Tokyo can be quite complicated). You can also use it for going to Nikko and Hakone, two of the most populars one day trip from Tokyo.
How to Buy the Japan Rail Pass?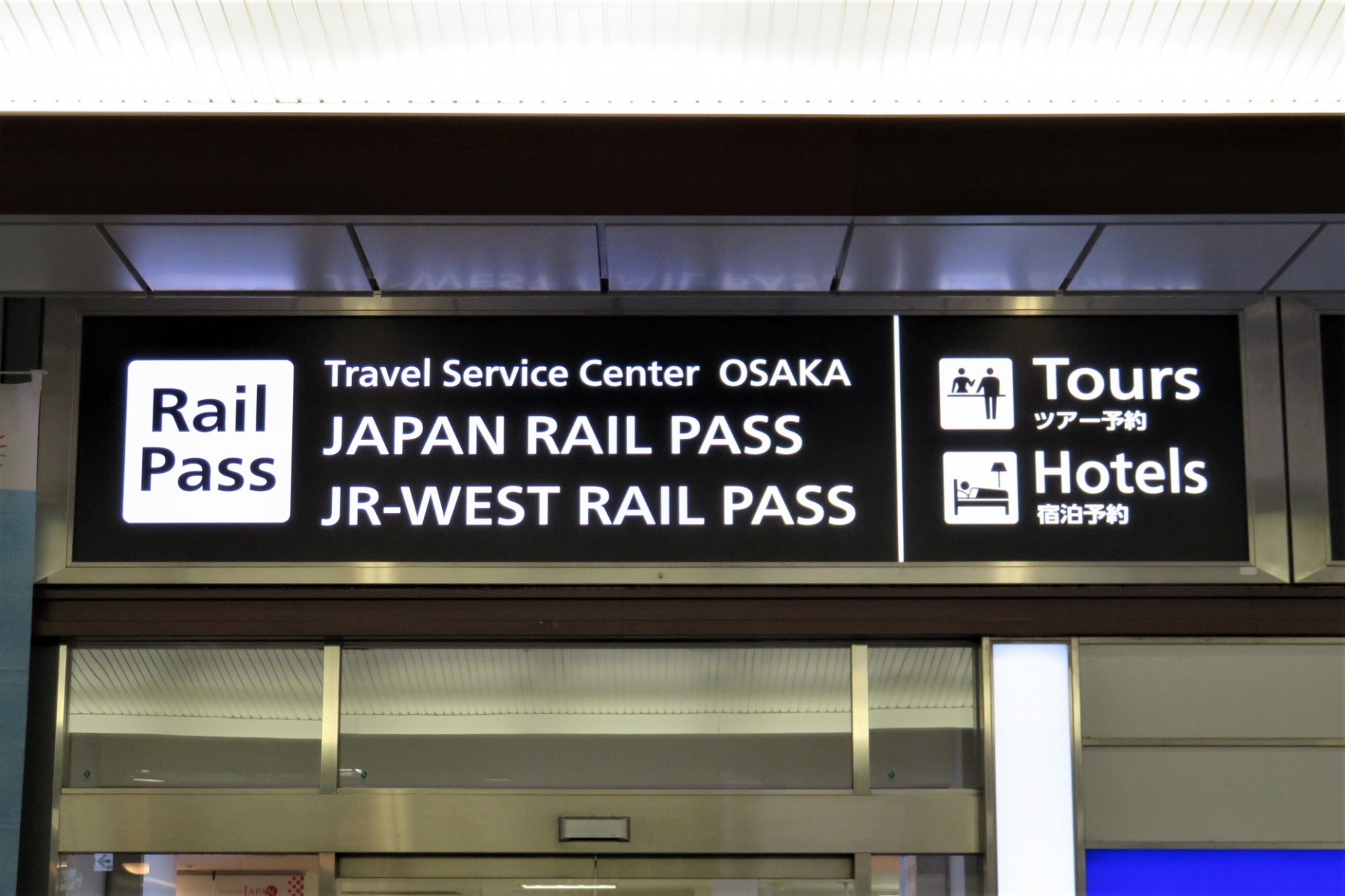 The first that you have to note is that the Japan Rail Pass is only available for tourists. If you are a foreign resident in Japan, you aren't elegible to use it.
The easiest and most efficient way to get a JRPass is to purchase an exchange order in your country before your trip. They are a few in-site travel agents or sales offices in several countries, but it's possible to buy it online.
▶︎Get Japan Rail Pass online here!!
Something important is that what you will receive in any case it's only an exchange order, not your JR Pass. After arriving to Japan, you must go to any of the exchange offices with the exchange order you received and your passport and they will hand you the Japan Rail Pass.
The exchange offices for the JR Pass are located in major JR stations, but also in the airports. I recommend to get the pass in the train station at your arrival airport, even if you aren't planning to start using the pass from that day. The day that you exchange the JR Pass and the first day of use can be different. For example, you can go to the exchange office on Monday and activate the pass two days later. But important, the starting date has to be within 30 days and the date CAN'T be altered once your JR Pass is activated.
The second important thing you need to know is that you have to hand the exchange order within 3 months after buying it. So if you are one of those who like to plan everything well in advance, keep in mind that you shouldn't buy the JR Pass until at least 3 months before your trip.
How to Use the Japan Rail Pass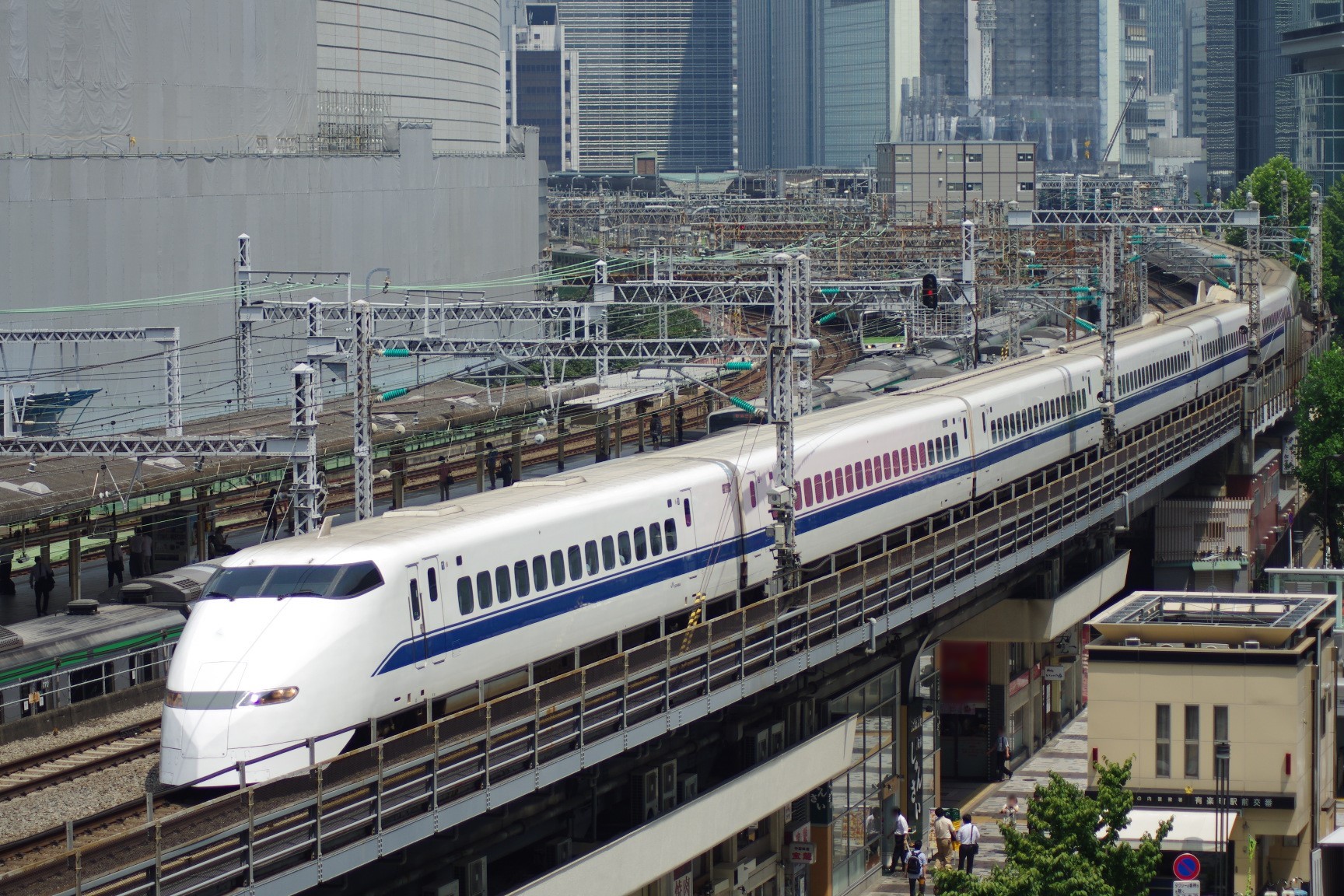 Once you have your Japan Rail Pass activated, you can start using it! There are basically two ways to use your JR Pass. Shinkansen trains in Japan have cars with reserved seats, and cars with non-reserved seats. If you know exactly which train you want to take and at what time, the same day you hand your exchange order you can also request to reserve your train tickets. Seat reservations are completely free of charge and are included in the pass.
It's the most recommended option as the cars without reserved seats are limited, and in high season there may not be any free seats and you may have to travel standing. Also, although they are few, some trains don't have non-reserved seats cars so you will have to wait for the next train. Last, if you are a non-smoker, there are smoking cars and it's best to avoid them.
You can make a seat reservation anytime at the ticket offices in JR stations named "Midori-no-madoguchi" (you can find them at major JR stations). Or at stations that have specific machines available, you can reserve your seats yourself using the machines.
If you are one of those who don't keep track of time, and you aren't sure what time you are going to arrive at the station, don't worry. You can simply go to the tracks from where the Shinkansen depart and look for the non-reserved seats cars (usually are cars 1-4). At some point the staff will come to talk with you, and you just need to show your Japan Rail Pass.
In addition to cars with reserved and non-reserved seats, there are special cars called Green Car, where the seats are larger and more comfortable. For those who have selected the JR Pass option that includes the Green Car, you can reserve seats or ride in these cars. Please note that the Nozomi and Mizuho trains cannot be used with the Japan Rail Pass.
New Price from October 2023
Starting October 2023, the price of the JRPass will increase by almost 70%. This means that the 7-day pass will now cost 50,000 yen. While this is obviously a big difference, regular bullet train tickets will also suffer a price increase (it is not yet known how much), and if you plan to travel 7 days between different cities in Japan such as Tokyo-Kyoto-Osaka, the JRPass is still a good deal (not as much as before, but still saves you money).
Price of Ordinary Pass (Couch Class)
| | | |
| --- | --- | --- |
| | Adult | Child (Age6-11) |
| 7 Days | 50,000 yen | 25,000 yen |
| 14 Days | 80,000 yen | 40,000 yen |
| 21 Days | 100,000 yen | 50,000 yen |
Price of Green Pass (Upgraded Class)
| | | |
| --- | --- | --- |
| | Adult | Child (Age6-11) |
| 7 Days | 70,000 yen | 35,000 yen |
| 14 Days | 110,000 yen | 55,000 yen |
| 21 Days | 140,000 yen | 70,000 yen |
In addition, the new JRPass will allow access to Nozomi and Mizuho trains, the fastest trains that were previously excluded from the pass. Japan Railways has also announced that the new Japan Rail Pass will include discounts at various attractions in Japan.
The good news for those of you who are planning a trip to Japan after October, but still in 2023, is that since the pass can be purchased up to 3 months in advance, you have until September 25 to buy the Japan Rail Pass at the current price even if your travel is for November or December, for example.
Other JR Passes
If this is not your first trip to Japan and you are looking to visit other less popular (but equally amazing!) areas, you may not need the Japan Rail Pass. There are other JR passes available that may interest you! Japan Railways is divided into East and West, and JR East has 3 very interesting 5 and 3 day passes that cover the areas of Tohoku, Nagano, Niigata and part of Yamanashi and Shizuoka.
For more information, check this article:
Conclusion: You should buy a regular ticket of trains and Shinkansen every time if you use different airports for arrival and departure. In fact, it is easier to get a Shinkansen ticket than you expected. You can book a Shinkansen ticket online and receive it at your hotel and other places. Click the links below for more details!
▶︎Shinkansen Ticket from Tokyo to Kyoto or Osaka
▶︎Keisei Skyliner from Narita Airport to Tokyo
Searching for a hotel in Tokyo?? Check the best deals at Klook!
---
Thanks for reading! I hope it has been helpful 🙂 For more info about things to do or where to go in Japan, check out these articles below too!
▽Related Articles▽
▼Editor's Picks▼
---