How to Get to Nikko from Tokyo
Find the cheaper and faster transportation to Nikko from Tokyo!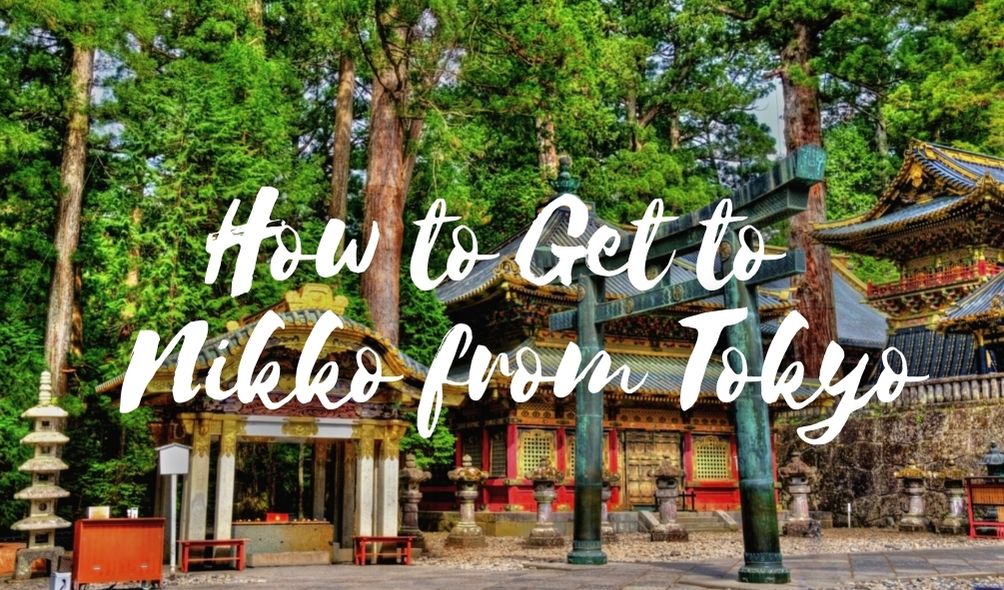 With several of Japan's largest and most beautiful temples and shrines and surrounded by nature, Nikko is one of the most popular places for a day trip from Tokyo. The beauty and value of Nikko is such that it is considered a UNESCO World Heritage Site. Located about 120 km from Tokyo, in Tochigi prefecture, it's easily accessible by train in less than 2 hours.
They are several ways to get to travel around, and especially if it's your first time in Japan and you aren't used to the train system it might be difficult to know which is the best option. Discover here the best transportation to Nikko from Tokyo!! Which one is the cheapest or the one that fits you best.
To make it easier, let me get straight to the point: unlike other places, to go to Nikko from Tokyo the bus isn't an option, and the most recommended is the train. To go by bus, the only way is to join a guided tour. But even if you choose train, you will found different routes to go to Nikko from Tokyo. The best route it will depend on your preferences and circumstances.
In this article I would introduction how to get to Nikko from Tokyo. Let's compare all the train options and check out which is more convenient for you!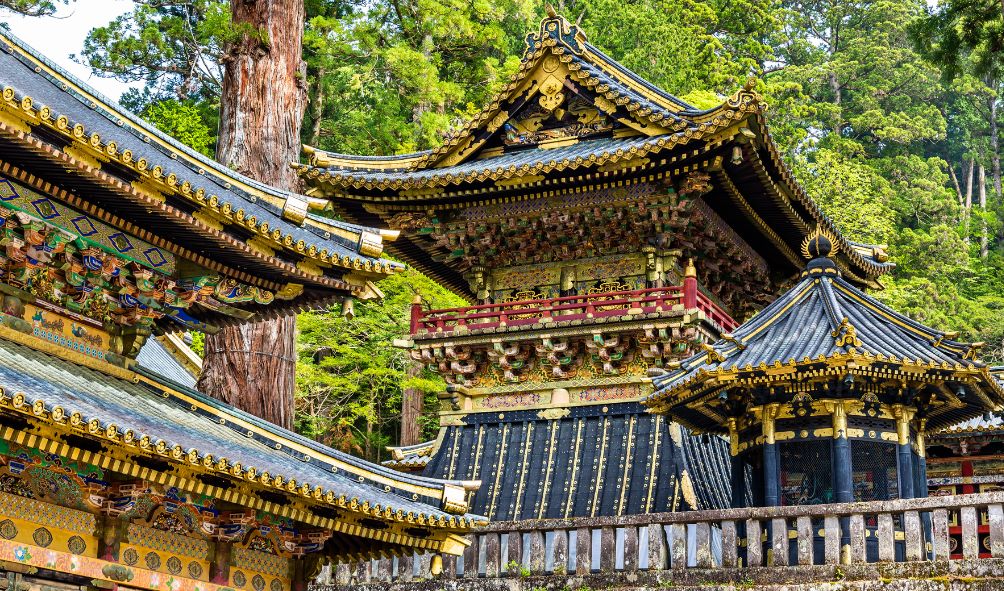 Train: The Best Option
Tobu Railway
The most direct and cheapest way to travel from Tokyo to Nikko is using Tobu Railway trains departing from Asakusa station. The limited express costs about 3,000 yen per trip and takes about 2 hours to reach Nikko. There are two trains every hour approx.
If you prefer a cheaper option, the local trains are almost half the price, about 1,500 yen per trip, but they take about half an hour longer and you have to make several transfers during the trip. If you want to save even more money, Tobu sells two special 2-day and 4-day passes.
The Nikko World Heritage Area Pass is a 2-day pass that for 2,120 yen covers round-trip travel from Tokyo to Nikko and unlimited travel on local buses and trains in the Nikko area.
The Nikko Area Pass is a 4-day pass. The price is 4,780 yen from April 20 to November 30 and 4,160 yen from December 1 to April 19. It includes the same as the previous pass but for 4 days, and adds more bus lines so you can visit more sites.
In both cases, the pass doesn't include the limited express, so if you want to use this train you have to pay an extra supplement of 1,650 yen. One option is to pay the supplement on the outward journey to get there faster and make the most of the day there (the attractions in Nikko close early, around 17:00) and return more quietly with local trains.
Please note that although it's a two-day pass, it only covers a one-way trip Tokyo-Nikko and a return trip Tokyo-Nikko. This means that if you make a one-day trip, you cannot use the pass again the next day. But even if it is only for a one-day trip, it is a good deal and worth buying if you want to travel economically.
The pass can be purchased in digital format, or you can pick it up at Asakusa Station. For the digital pass option, make sure you have a good internet connection at all times.
▶︎Get the Nikko World Heritage Area Digital Pass online here
▶︎Get the Nikko World Heritage Area Pass (Asakusa Pick Up)
Japan Railways
For JR Pass holders, it's best to use the JR lines to amortize the pass. You can take a Shinkansen from Tokyo to Utsunomiya, and from there transfer to JR Nikko. Depending on connection times, the journey takes a little over an hour and a half. It's faster than the Tobu Railway train, but also more expensive if you don't have the JR Pass and need to buy individual tickets, since it cost around 5,000-6,000 yen each way.
▶︎Buy your Japan Rail Pass online here!!
What is the Japan Rail Pass?
If you are a tourist in Japan there is a way to save a lot of money and travel comfortably by bullet trains. I'm talking about the top selling Japan Rail Pass (JR Pass), a must-pass for all travelers in Japan that want to visit more than only one city, that allows unlimited travel for 7,14 or 21 days on any JR transport, including bullet trains.
For those with the JR Pass, you can just go to the platform and get on any of the JR trains. However, for the bullet train I recommend reserve a seat if you have the time. You can do it at the JR ticket office (called "Midori-no-madoguchi").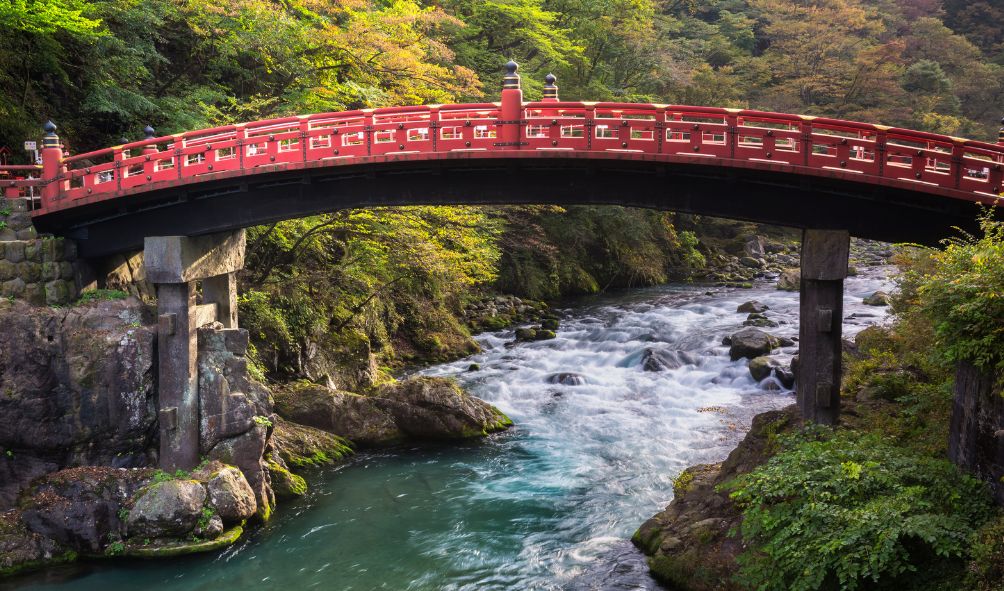 Tobu Railway &
Japan Railways
If you are a foreign resident in Japan living in the Tokyo area and want to travel 3-5 days around and save some money, this information is of interest to you.
There are direct trains departing from Shinjuku or Ikebukuro JR stations to Tobu Nikko. This route is a collaboration between Japan Railways and Tobu Railways. The fare is about 4,000 yen each way and takes about two hours. As you can see, a single trip costs almost twice as much as the Tobu Railways special Nikko World Heritage Area Pass.
As this route is partially operated by Tobu Railways, the JR Pass does not cover the entire route. So, why do I introduce this route? There are special passes that cover the Tokyo area and surroundings that do cover this route. These are the JR East Pass (Nagano and Nigata Area Pass or Tohoku Area Pass) and the Tokyo Wide Pass. Unlike the JR Pass, which is exclusively for tourists, these passes can also be purchased by foreigners residing in Japan.
For more information about this passes and which areas they cover, you can check this article:
You can also buy your pass online here!
▶︎JR East Pass Nagano and Niigata
Join a 1 D
ay-Trip Tour
If you are worried about going alone or about getting lost in Japan's train system (or both), another option is to join a one day tour.
On this Japan Wonder Travel tour the guide will pick up you from your hotel and go with you by train to Nikko, so you don't need to worry about the train since they will guide you! The tour cover all the interesting sites of Nikko in only one day, accompanied by a guide who will explain everything in detail!
Overall
As said, the train is the most used and the best option. Except if you have a JR Pass or any other of the special passes, the Nikko World Heritage Area Pass is the cheapest way to go from Tokyo to Nikko. The one day bus tours are another option, but most part of them are in Japanese only. Also, there is always a risk of running into a traffic jam.
Do you wanna travel to other important places? Check out these other guides!
▽Transportation Guide for Other Popular Destinations▽
▶︎How to Get to Mt.Fuji from Tokyo
▶︎How to Get to Osaka from Tokyo
▶︎How to Get to Kyoto from Tokyo
▶︎How to Get to Hiroshima from Tokyo
▶︎How to Travel Between Narita Airport and Tokyo
▶︎How to Travel Between Haneda Airport and Tokyo
What Should You Do around Nikko??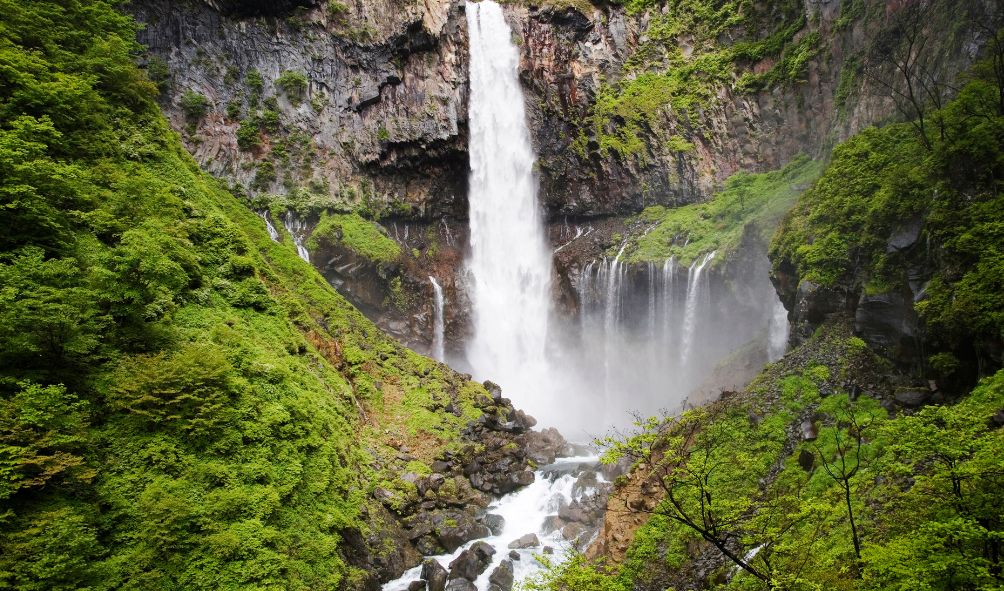 The Nikko Toshogu Shrine, dedicated to the Shogun Tokugawa Ieyasu who is the founder of Edo era, is the main attraction and undoubtedly the largest and most impressive shrine in the area so you shouldn't miss it! Taking a picture in the Shinkyo red bridge is also one of the most popular things to do. If you also want something different from shrines and temples, visit Kegon Falls, the most famous waterfalls in Japan and enjoy the view at Lake Chuzenji.
▼There are many things at Nikko and around, so check these article before going!!▼
▽Related Articles▽
▼Editor's Picks▼
---