How to Get to Hakone from Tokyo
Find the cheaper and faster transportation to Hakone from Tokyo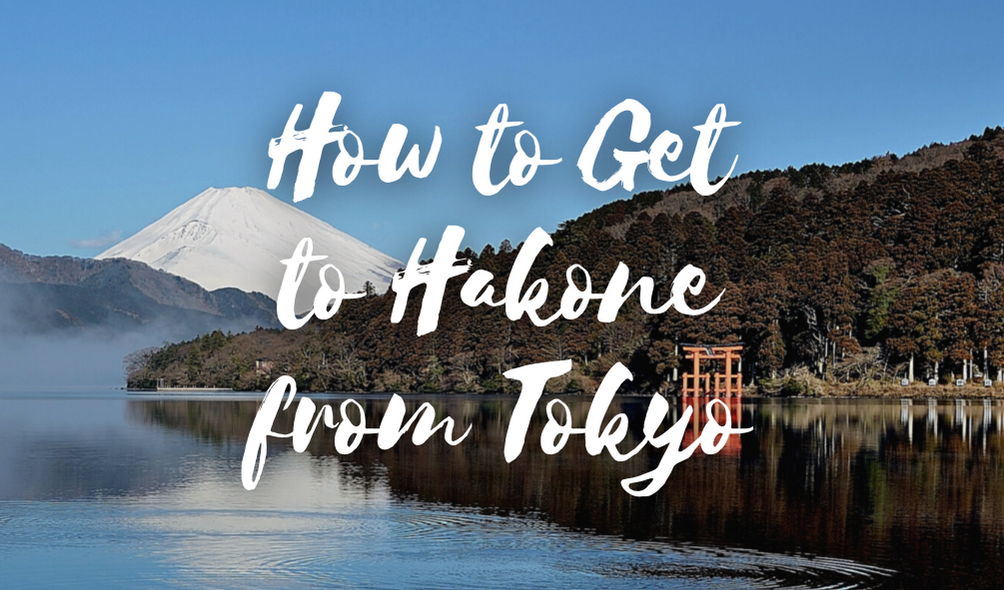 Hakone (箱根) is one of the most popular one day trips from Tokyo among locals and tourists. Foreigners are attracted by the possibility of seeing Mt. Fuji, as well as shrines and great nature, including volcanic valley and lake with various activities such as sightseeing cruises, cable cars and some unique beautiful art museums. But for Japanese Hakone is also know as one of the best onsen towns in Japan.
Japanese onsen or natural hot springs are really popular. In Hakone you can enjoy soaking in hot springs at hotels/Ryokan (Japanese style hotel) even if you don't stay overnight there since some hotels offer their onsen facilities to the public for a fee.
They are several ways to get to travel around, and especially if it's your first time in Japan and you aren't used to the train system it might be difficult to know which is the best option. Discover here the best transportation to Hakone from Tokyo!! Which one is the cheapest, the fastest or the one that fits you best.
To make it easier, let me get straight to the point: to go to Hakone from Tokyo the most recommended is the train, but there are also buses from Shinjuku Station. But if you choose train, you will found different routes to go to Hakone from Tokyo. The best route it will depend on your preferences and circumstances (if you have the Japan Rail Pass or not, etc). In this article I would introduction how to get to Hakone from Tokyo. Let's compare all the train options and check out which is more convenient for you!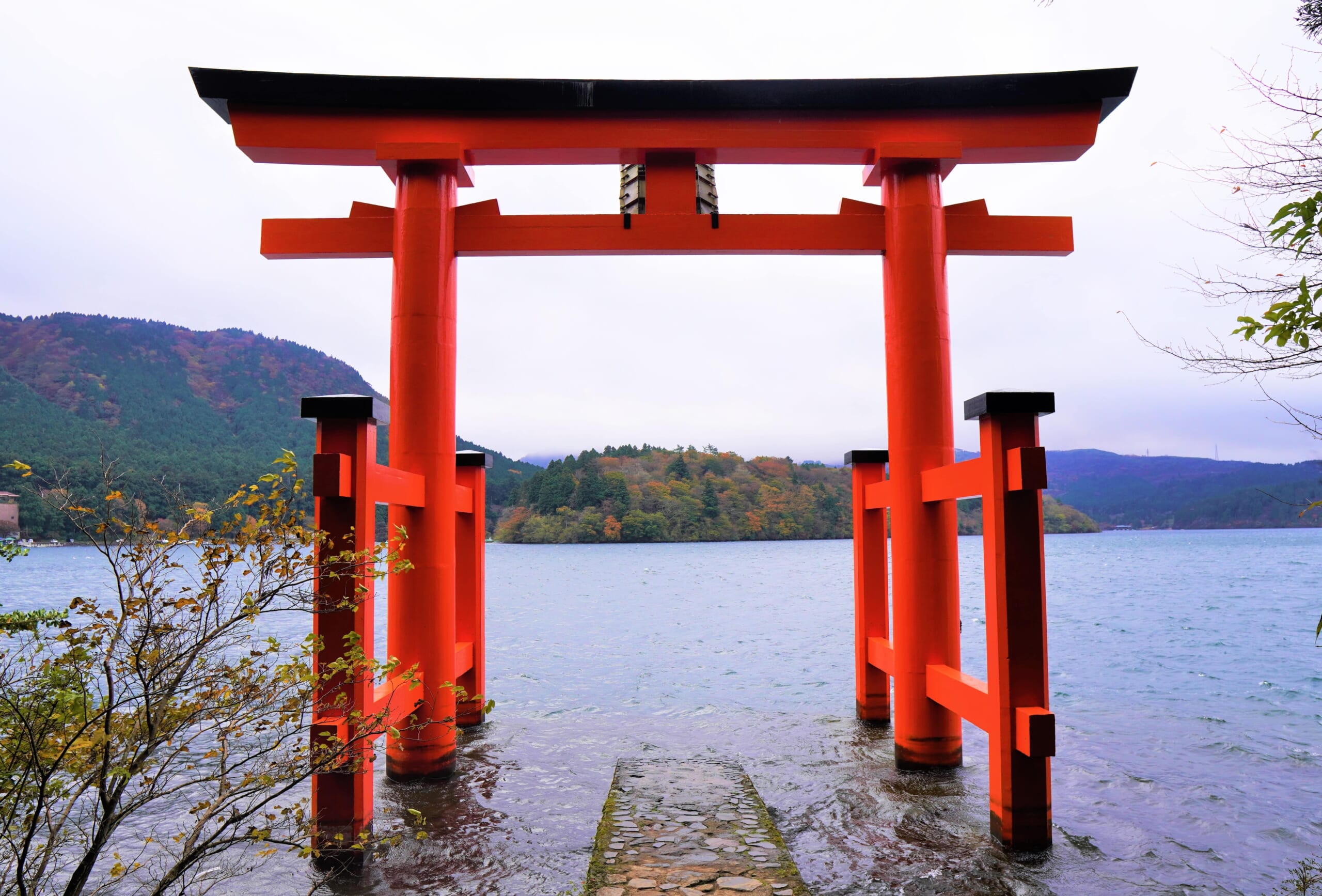 Train: Best Value for Money
Odakyu Railway and the Hakone Freepass
The most common way to go to Hakone is using the trains of Odakyu Railway that departs from Shinjuku Station.
Odakyu Railway have a Hakone Freepass for 2 and 3 days that includes a round-trip ticket from Shinjuku Station to Odawara Station, including Hakone-Yumoto Station and unlimited rides on 8 transportation networks, including railway, bus, cable car, ropeway and even pirates ships (hakone sightseeing cruise)!
The Hakone Freepass cost 6,100 for for 2 and 6,500 for 3 days. A normal round-trip from Shinjuku to Hakone cost 7,260 yen, so only in train you save 1,160 yen, plus all the other transportations. So it's a really convenient ticket. The trip takes over 90 minutes.
If you prefer to save time rather than money, limited express Romancecar that takes 80 minutes from Shinjuku to Hakone-Yumoto Station. However, the Romancecar is NOT included in the Hakone Freepass. You can use it if you pay an additional fee. One option is to pay the supplement on the outward journey to get there faster and make the most of the day there (the attractions in Hakone close early) and return more quietly with local trains.
Please note that although it's a two-day pass, it only covers a one-way trip Shinjuku-Hakone and a return trip Hakone-Shinjuku (or Odawara). This means that if you make a one-day trip, you cannot use the pass again the next day. But even if it is only for a one-day trip, it is a good deal and worth buying if you want to travel economically.
▶︎Get the Hakone Freepass online HERE
For more information about the Hakone Freepass: https://www.odakyu.jp/english/passes/hakone/
Japan Railways and the Japan Rail Pass
For JR Pass holders, it's best to use the JR lines to amortize the pass. You can take a Shinkansen from Tokyo or Shinagawa to Odawara, and from there you need to use buses or Odakyu Railway trains that are not covered by the pass. From Tokyo to Odawara the shinkansen takes around 45 minutes. If you don't have the JR Pass and need to buy individual tickets, they cost around 4,000 yen each way.
▶︎Buy your Japan Rail Pass online here!!
What is the Japan Rail Pass?
If you are a tourist in Japan there is a way to save a lot of money and travel comfortably by bullet trains. I'm talking about the top selling Japan Rail Pass (JR Pass), a must-pass for all travelers in Japan that want to visit more than only one city, that allows unlimited travel for 7,14 or 21 days on any JR transport, including bullet trains.
For those with the JR Pass, you can just go to the platform and get on any of the JR trains. However, for the bullet train I recommend reserve a seat if you have the time. You can do it at the JR ticket office (called "Midori-no-madoguchi").
Other Passes that can be used for Hakone
This pass covers the transportation around Hakone and the Fuji Five Lake region for 3 days, including a one-way trip between Tokyo and Hakone.
A 3-days pass that offers unlimited rides on all trains of the Odakyu rail network, including tourist places as Hakone and Kamakura.
For more information about the JR Tokyo Wide Pass: JR East Pass for Foreign Residents in Japan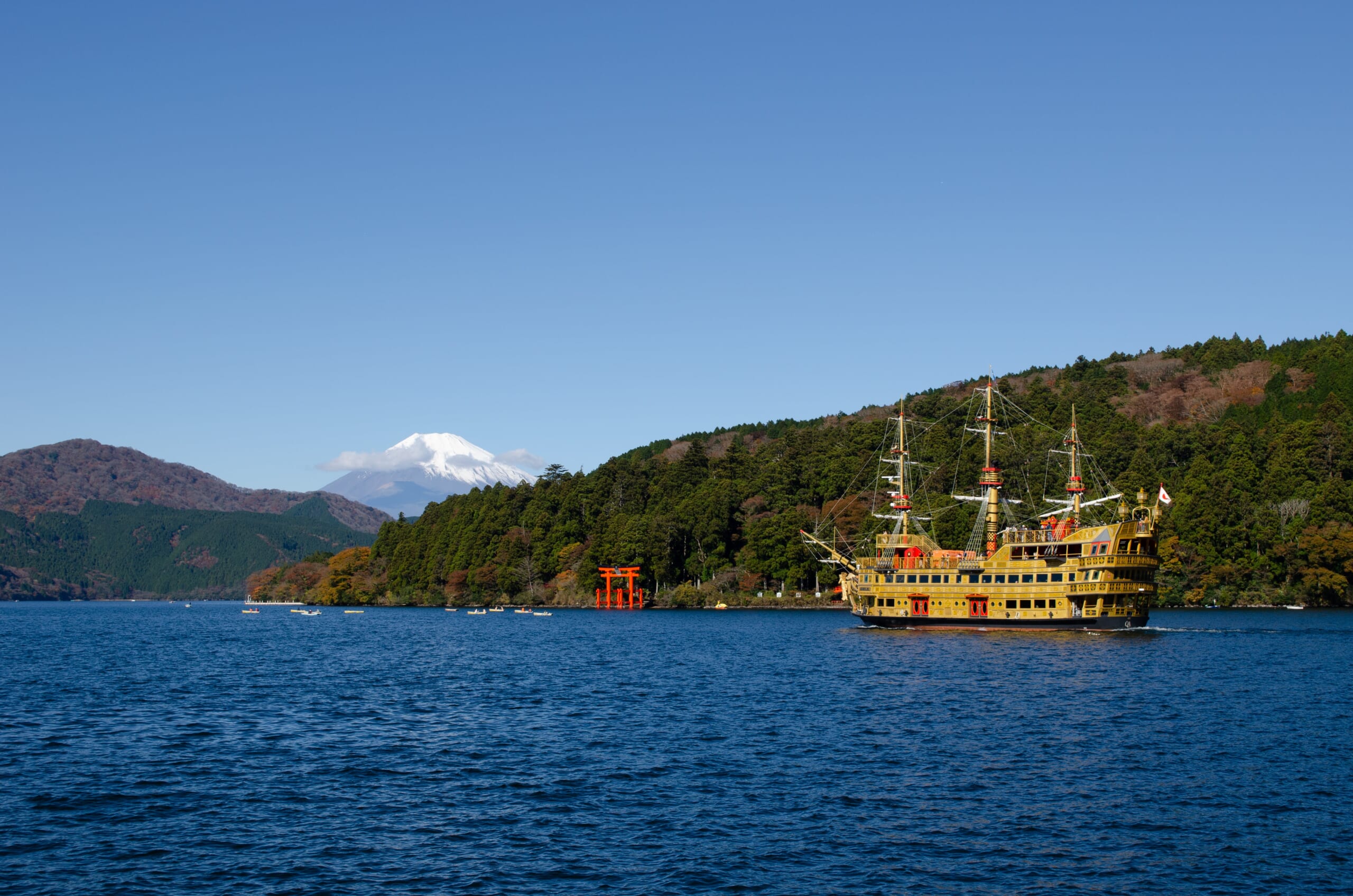 Bus:
Odakyu Hakone Highway Bus
Odakyu also has buses that run from Shinjuku bus terminal to Hakone, stopping at various points in the area (some hotels, tourist spots, etc). Buses run every half hour to an hour depending on the time of day, and cost around 2,500 yen. Without traffic jam or any other problem, takes around 2 hours to arrive to Hakone by bus.
Join a 1 D
ay-Trip Tour
If you are worried about going alone or about getting lost in Japan's transportation system (or both), another option is to book a one day tour. The guide will meet with you at the station and go with you by train to Hakone, so you don't need to worry about the train. The tour cover all the interesting sites of Hakone in only one day, accompanied by a guide who will explain everything in detail.
▶︎Book a popular Mt. Fuji & Hakone One Day Trip from Tokyo
Private Transfer: Luxury and Comfort
If budget is not an issue for you and you prefer something private and comfortable, there is the option of booking a private transfer. You can simply book a transfer from your hotel to Hakone area if you are staying overnight, but if you are taking a private transfer it's best to book the car for the whole day. This way you can move from one place to another without any problem. The driver will drop you off at your chosen location, and wait for you to return.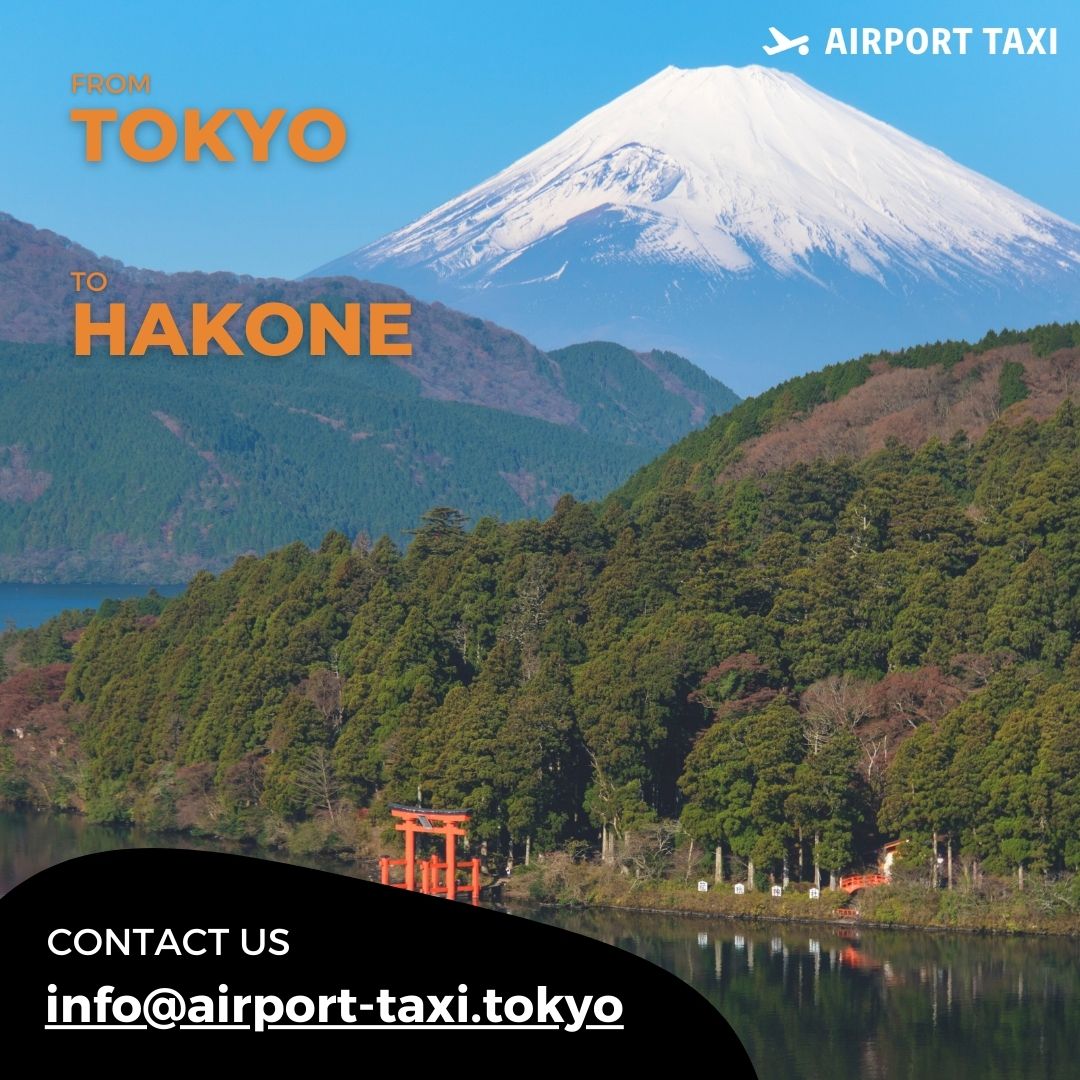 Our affiliate provider Airport Taxi is one of the best services for private transfer in Japan. The customer service center is open every day from 8:00 to 23:00 and they can speak English, so feel free to contact them for availability and rates. A unique transfer from Tokyo to Hakone in an Alphard or Vellfire car (up to 6 pax) costs around 35,000 yen, but the option of booking the car for the day is also available just for a bit extra money, so it pays off more.
Book your private transfer here!
▶Check the official website: https://www.airport-taxi.tokyo/en
Overall
As said, the train is the most used and the best option. Except if you have a JR Pass or any other of the special passes, the Hakone Freepass is the cheapest and most convenient way to go from Tokyo to Hakone. The bus is another option, but there is always a risk of running into a traffic jam.
Do you wanna travel to other important places? Check out these other guides!
▽Transportation Guide for Other Popular Destinations▽
▶︎How to Get to Mt.Fuji from Tokyo
▶︎How to Get to Nikko from Tokyo
▶︎How to Get to Osaka from Tokyo
▶︎How to Get to Kyoto from Tokyo
▶︎How to Get to Hiroshima from Tokyo
▶︎How to Travel Between Narita Airport and Tokyo
▶︎How to Travel Between Haneda Airport and Tokyo
What Should You Do around Hakone??
One of the most famous spots at Hakone is the Lake Ashi (Ashinoko in Japanese), with the beautiful Hakone Shrine and the Tori in the on the shore of the lake, one of the most photographed tori in Japan. On a good day, you can also enjoy a wonderful view of the Mt.Fuji. Visiting the Hakone Open-Air Museum with its amazing works or eating a black delicious eggs at Owakudani, a great boiling valley are also popular things to do. But as I said, Hakone is know as one of the best hot spring towns in the country, so visit an onsen is a must-do experience!
▶︎Buy HERE online the Hakone Yumoto Onsen Tenseien Admission Ticket!
Near to Hakone you can also visit the Odawara Castle, in the city of Odawara.
▼There are many things at Hakone and around, so check these article before going!!▼
▽Related Articles▽
▼Editor's Picks▼
---