Best Highway Buses in Japan
Discover the best bus company for long-distance trips, including night and day buses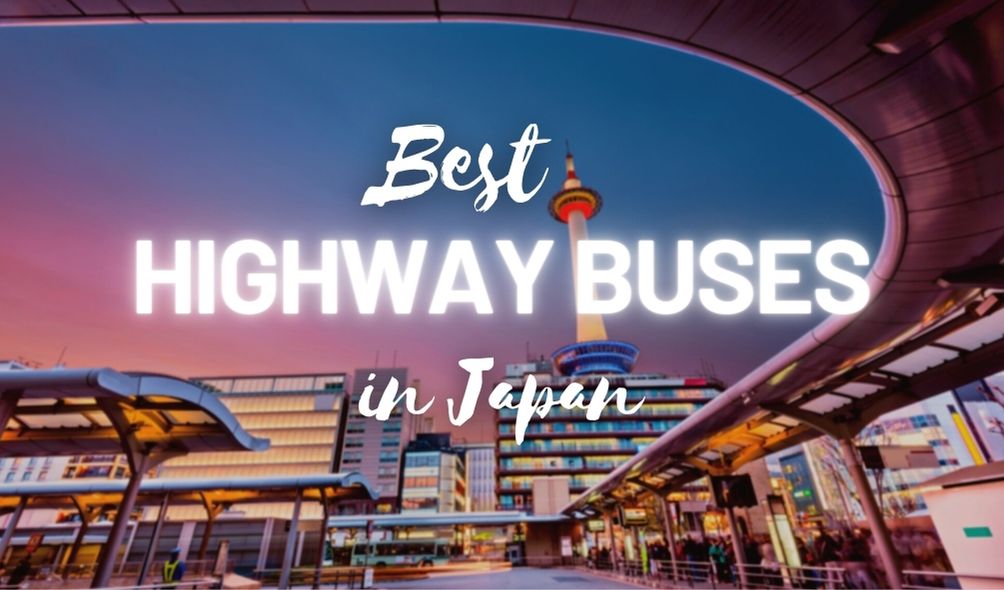 The train is by far the most popular method of transport in Japan, especially in the big cities. But as in most countries, bus is a cheaper option and is also popular among those who want to travel on a budget.
There are different types of buses in Japan, including local, highway and night buses, and they are safe and clean. Some of them can be a little difficult to understand how they work, so if you want more detailed information on how to ride a bus in Japan and all the options available, you can take a look at our detailed guide:
Trains in Japan have the disadvantage of being very expensive, especially the high-speed bullet trains called shinkansen. Many tourists benefited from the famous Japan Rail Pass, which allowed you to save a lot of money. However, Japan Railways has announced that since October 2023 the price of the JR Pass is going to rise considerably (almost doubling), so many may start to consider the bus option.
If you are planning a trip to Japan and would like to use long-distance buses, as highway and night buses, in this article I'm going to introduce the best bus companies in Japan.
Willer Express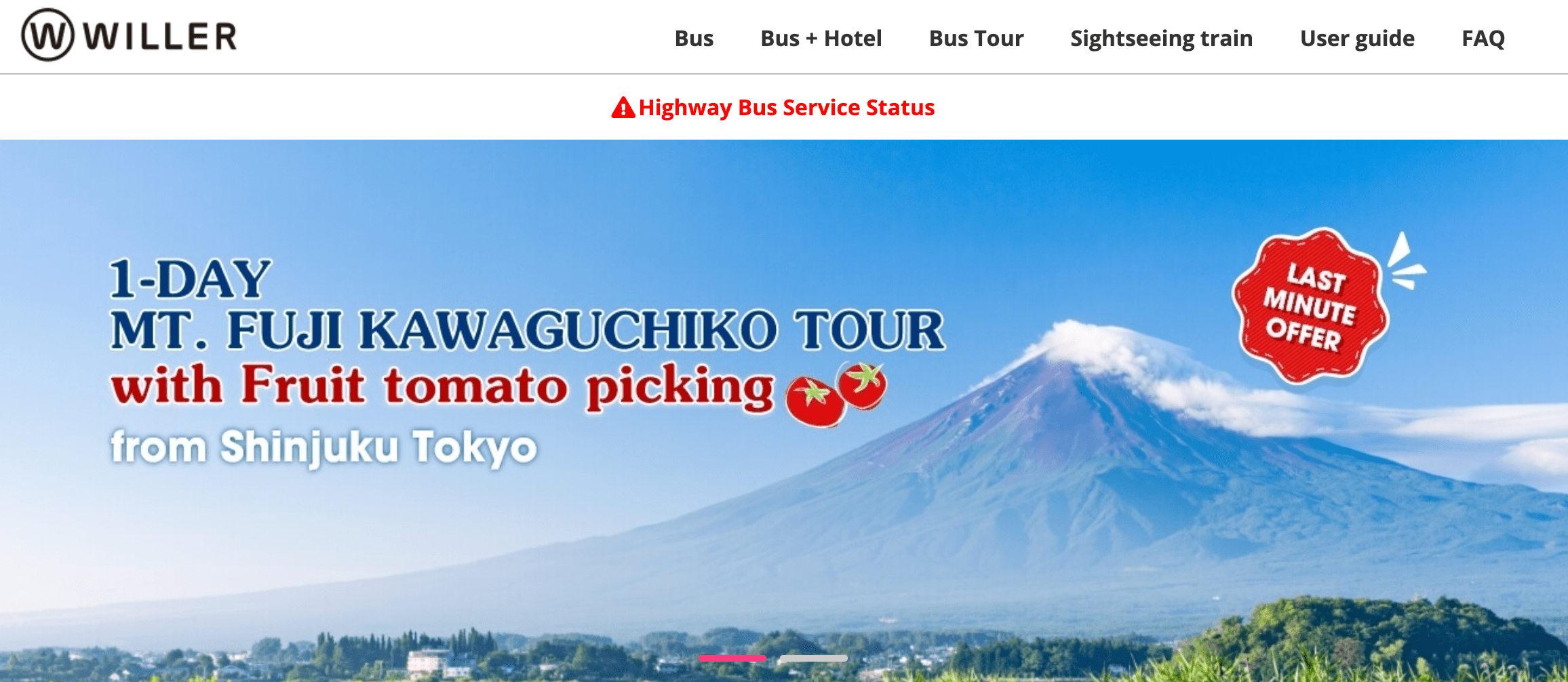 Willer Express is one of the largest and most popular low-cost bus companies in Japan, with very competitive prices and a wide network. They started in 2005 and currently have routes that cover almost the entire country. For longer distances, their night buses are especially one of the company's star products. Different bus models and prices are available, depending on seat comfort and other features.
One of the top selling is the model they call relax, which is a little more expensive than the normal one but still quite economical and the seats are equipped with a hood that allows you to keep your privacy (and dim the light) while sleeping.
JR Buses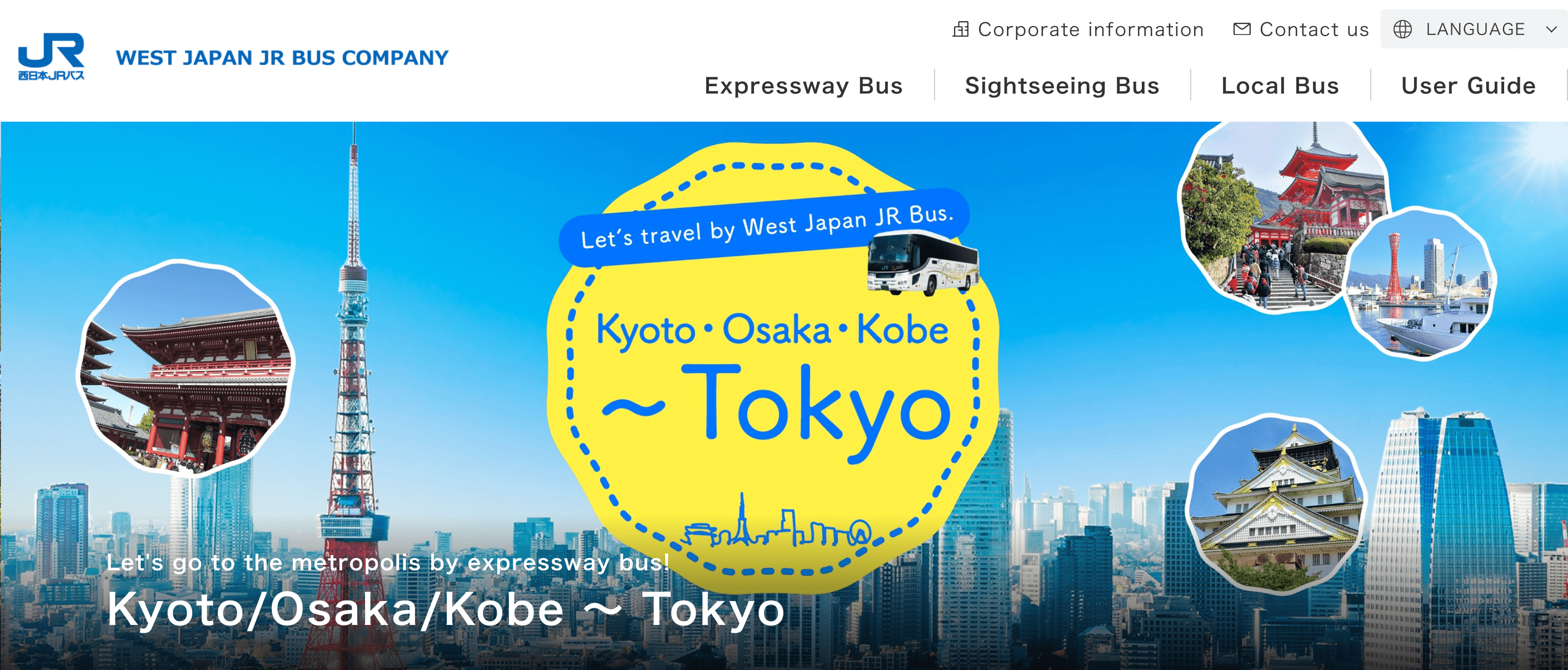 Japan Railways is the largest and most important railway company in Japan, but what not many people know is that it also has a large fleet of buses covering many local areas. JR is divided into different subgroups, such as JR Kanto and JR Kansai. Their buses are more expensive than other more low-cost options, and also generally less comfortable, but depending on where you want to go it may be the only option available.
In some cases the JR itself even uses buses to cover the part that isn't accessible by train, such as to get to Kusatsu where there is a bus from the nearest station to the town.
Kanto Bus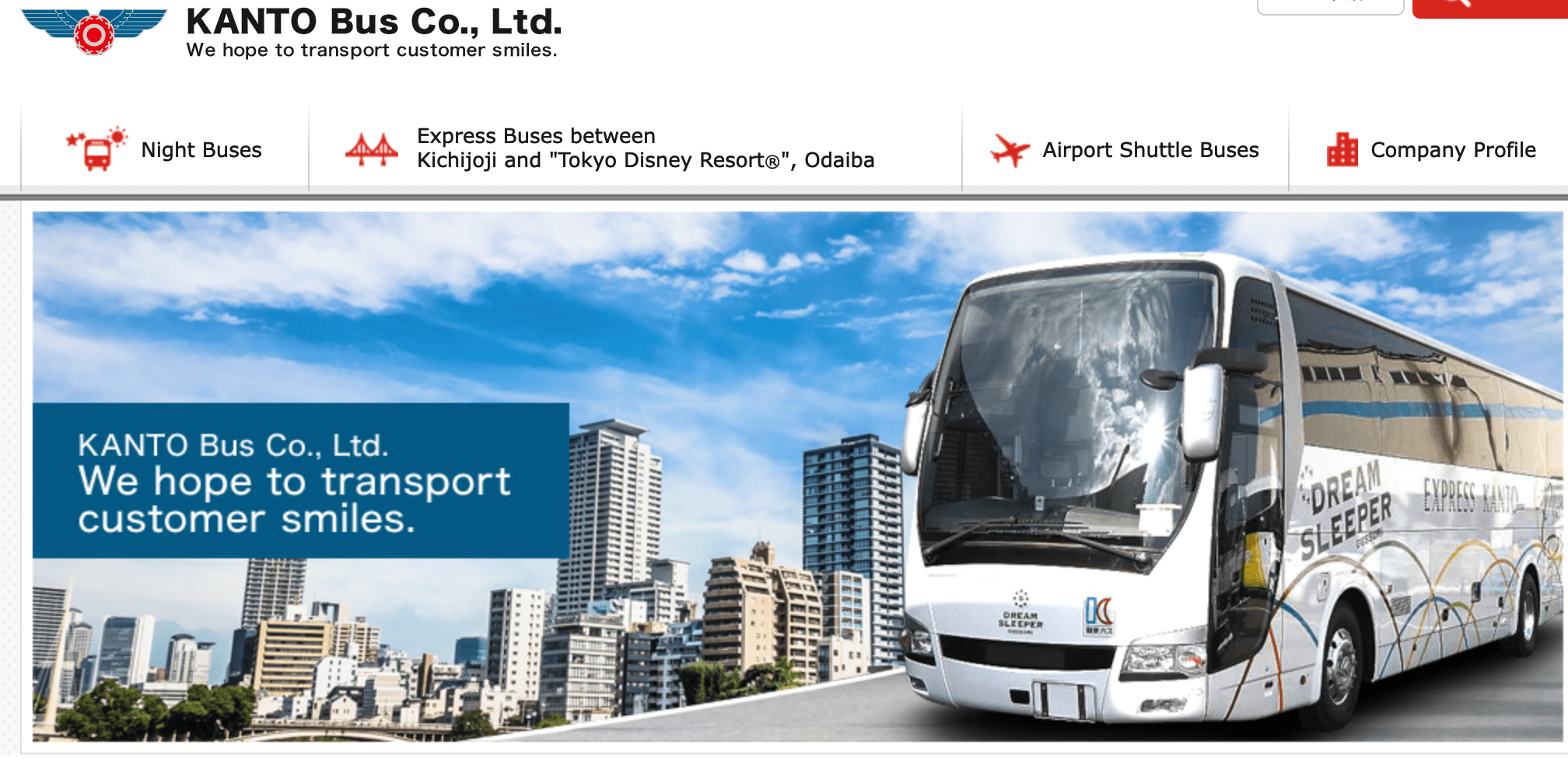 Another popular choice for long-distance bus travel is Kanto Bus. As the name suggests, the company is based in the Kanto area, so it offers many routes between Kanto and Kansai. With departures from Shinjuku and stops in popular cities such as Osaka, Nara and Kyoto but also lesser known destinations such as Okayama, Aichi (midway between Tokyo and Osaka) or even Akita prefecture in northern Japan.
One of their most famous products is their Dream Sleeper night bus, a first class experience for comfortable travel (if you don't mind to spent 20,000 yen in a bus ticket).
How to Buy Long-distance Bus Tickets
Bus tickets can be purchased at major bus stations, such as BUSTA in Shinjuku or Tokyo Station, and from travel agencies. But they are also available online. Willer Express and JR have their own website in English where you can buy tickets in advance. On the Willer Express website it's even possible to buy bus tickets from other bus companies.
Willer Express: https://willerexpress.com/en/
JR: https://www.kousokubus.net/JpnBus/en/
Especially in high season, bus tickets can sell out quickly as there are not as many seats as on a bullet train or a plane, so it is advisable to buy in advance. Please note that at periods like Golden Week or Obon it's possible that the bus may take much longer than usual due to traffic jams.
Bus Passes
Unlike with trains, which have a variety of different passes, there aren't many bus passes in Japan. Only the long-distance bus company Willer offers a Japan Bus Pass for 3, 5 or 7 days. The pass can be used on alternate days for two months, including night buses, and is quite cost effective if you are going to make several trips.
10 Best Destinations to Go from Tokyo by Bus
Don't know where to go? We have you covered! Although Tokyo has a lot to offer and is a great city, there are many other destinations in Japan that are worth visiting. From one day trips as Kawaguchiko, Mt.Fuji and Disneyland to long distance trips to popular cities as Kyoto or Osaka or less-know but beautiful places, here you have the best 10 destinations from Tokyo by bus.
From Tokyo to Popular Destinations
If you are not sure if bus is the best option to get from Tokyo to some of the most popular cities, and want to compare with other options such as train, plane or private transport, here you have a few complete guides for the most touristic destinations.
▶︎From Tokyo to Kyoto
▶︎From Tokyo to Osaka
▶︎From Tokyo to Mt Fuji
▶︎From Tokyo to DisneyLand and Disney Sea
▶︎From Tokyo to Hiroshima
Also how to get to Tokyo from the two main airports, Narita Airport and Haneda Airport.
▶︎How to Get from Nartita Airport to Tokyo
▶︎How to Get from Haneda Airport to Tokyo
---
Hope this article have been helpful! For more information about transportation in Japan and best things to do, don't miss these articles either!
▽Related Articles▽
▼Editor's Picks▼
---