What is the Cheapest Way to Travel Long Distance in Japan?
The best options for affordable long distance when traveling inside Japan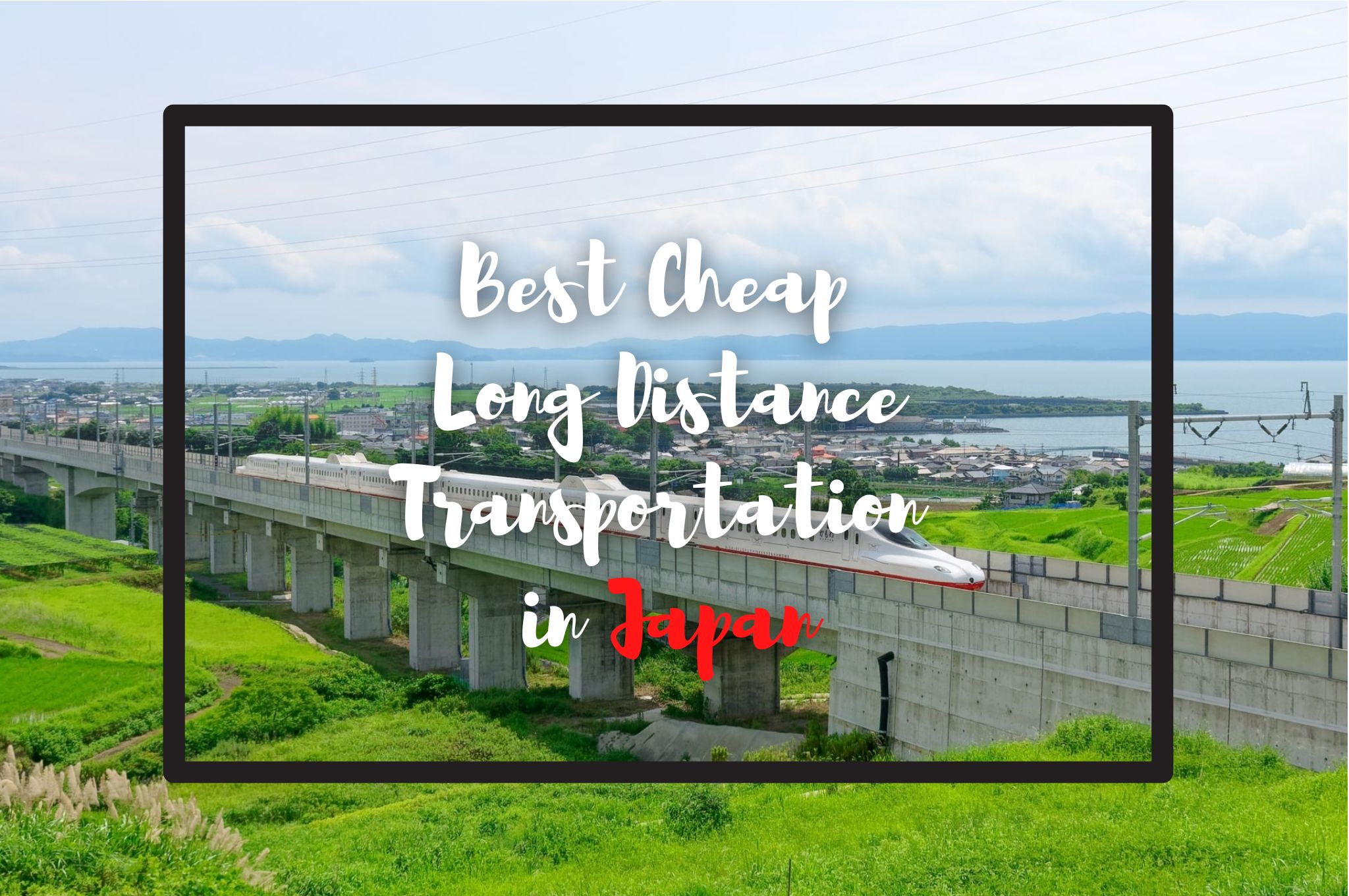 So now you're finally planning your dream trip to Japan. You've been scouring every corner of the Internet for the best flight and accommodation deals while excitedly scheduling for the different cities and spots you're looking forward to visiting. But then regardless of your budget, why not make the most of what the cheap transportation options in Japan have to offer?
After all, every bit you save while moving around is an extra bit you can dedicate to delicious meals or awesome souvenirs! Transportation in Japan for tourists is actually very accessible so you can rest assured there is almost no hassle to search and book. Without further ado, these are your best options when it comes to traveling within Japan!
*Please note that this article contains affiliate links.
---
Cheap Long Distance Highway Bus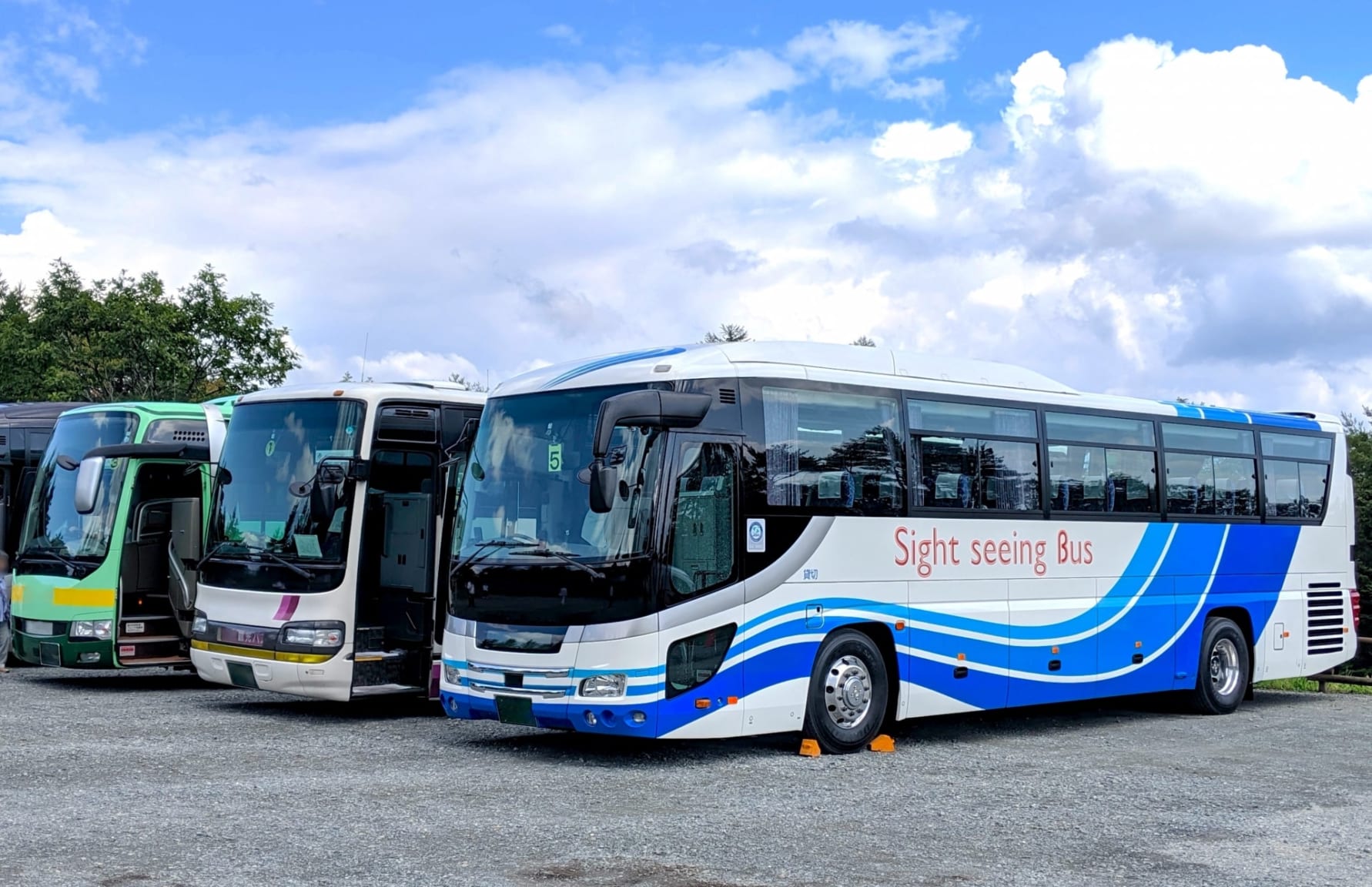 For the longest time, the bus has been one of the strongest options when it comes to cheap long-distance transportation in Japan. Popular routes such as Tokyo-Osaka can be covered for as low as under 3,000 yen; in some cases, they even reach locations that aren't easily accessible by train. Also, there's the possibility of booking overnight trips, which is a great option to take advantage of the long travel hours while saving on accommodation. If you are a heavy sleeper like me, who can comfortably sleep anywhere, this is your best option. For instance, the mentioned route takes around 7-8 hours, so we can just sleep during the trip and take advantage of an early start the following day. All buses have comfortable reclining seats and outlets, and some of them may come equipped with a toilet. And for the greatest bang for your buck, there's even an option to get unlimited rides for 3, 5 o 7 days!
▽More information about Bus in Japan▽
▶How to Ride a Night Bus in Japan
▶10 Best Destinations to Go from Tokyo by Bus
Affordable Train Passes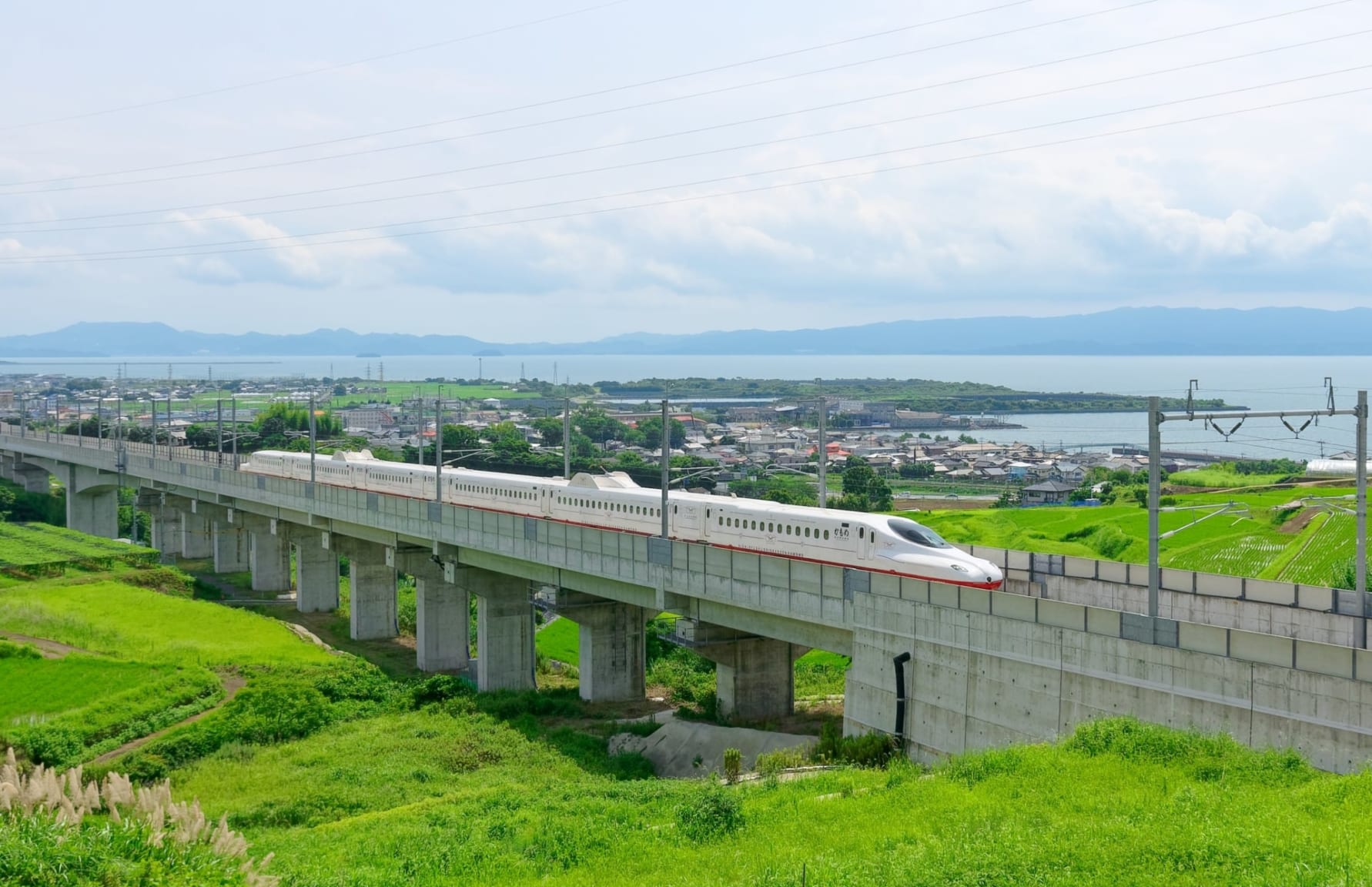 Japan's extensive network of regular and high-speed trains is one of the greatest wonders of the country. Fast, clean, and reliable, the trip itself can be one of the highlights of our experience in Japan. We can either go for a slow-paced trip with local trains or quickly hop from one major city to another in the blink of an eye aboard one of their famous shinkansen. And although this option may not seem exactly affordable when checking prices for long trips, there are plenty of convenient train passes that will allow us to travel long distances at a fraction of the price:
JR East Passes
While the Japan Rail Pass may be the first thing that comes to most traveler's minds when it comes to train passes, JR East has a lot of other affordable options around 30,000 yen allowing us to freely explore areas such as the Chubu region or the Tohoku region or all the way up to Hokkaido on JR lines, both in regular or high-speed trains during 5-7 consecutive days. These passes can only be used by foreign short-term visitors in Japan but some of them can be used by foreign residents as well. You can check more information on their website from the link below.
▶ Buy your JR East Pass (Tohoku Area) here!
▶ Buy your JR East Pass (Nagano, Niigata Area) here!
JR West Passes
As the name indicates, these passes cover the JR lines in Western Japan, where we can travel around the Kansai or Chubu regions during 5-7 consecutive days with prices starting at 13,000 yen. But unlike their East counterparts, there are no options available for foreign residents in Japan. Eligibility is strictly restricted to foreign short-term visitors. You can check more information on their website from the link below.
▶ Buy your JR West Kansai Area Pass here!
Seishun 18-Kippu
The Seishun-18 Kippu is a very special pass that has a limited availability because it's sold only on certain dates three times during the year, in spring, summer and winter. At 12,000 yen is a very affordable pass that allows unlimited rides on JR local trains all over the country for 5 non-consecutive days. There are no eligibility restrictions for this pass, meaning that anyone can use it regardless of being foreigners or Japanese nationals. And even though the name may suggest otherwise, there are no age restrictions either. Concerning cheap long distance options, in my opinion this is probably the best one from the entire list despite the local train restriction, both in terms of value for money and scheduling convenience, thanks to the possibility of being able to use it on non-consecutive days. This means you can even use it for different trips within the validity period or stretch out your itinerary well beyond 5 days. Better yet, this pass it not unipersonal! That's right, it can be even shared by up to 5 travelers at the same time. In this case, the pass would be valid for only one day (as each traveler would be using up one day).
Find out more about Seishun-18 Kippu in our dedicated article: Seishun 18 Kippu: Traveling Cheap in Japan
▽More information about Train passes▽
Low-cost flights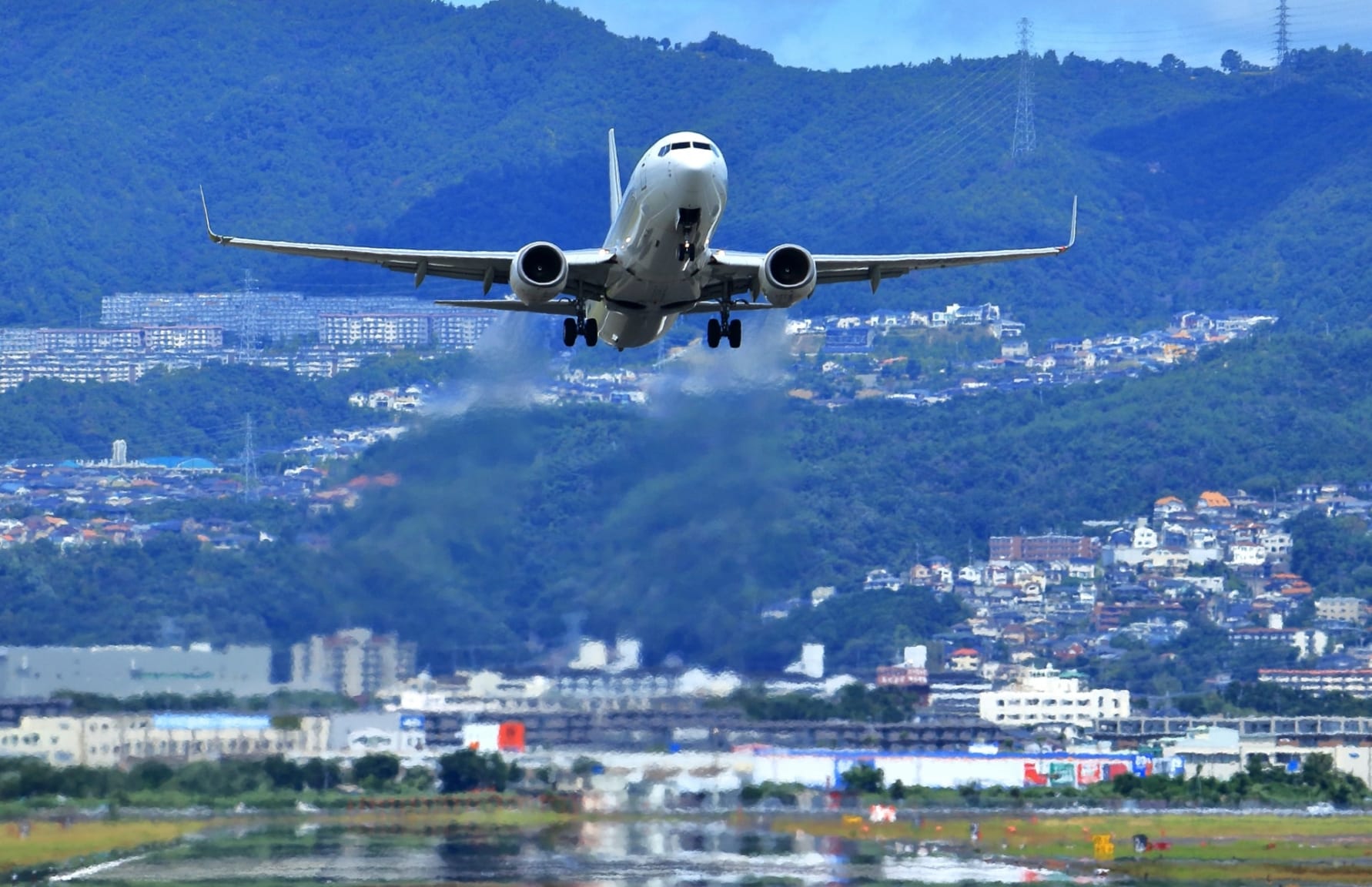 Sometimes, even bullet trains may not be as fast as your schedule requires or not as cost-effective. As much as I love going from Tokyo to Osaka riding the bullet train, as a foreign resident I cannot benefit from the JR Pass so this long Shinkansen ride can be quite expensive. Fortunately, Japan's low-cost carrier (LCC) scene has seen important growth and increased competition, resulting in affordable fares all year long, save for special selected dates like Golden Week, Obon, or Sakura season. If you plan your trip around low-season dates, you'll be able to take advantage of great deals. I'm not one to plan my holidays with a lot of time to spare, so I tend to get my tickets kind of last minute, and still, I can't complain about the overall prices.
For your reference, The following is a list of LCCs (both Japanese and foreign) currently operating within Japan:
Jetstar Japan (JJP): Largest LCC in Japan, covering all the main cities.

AIR DO (DO): Operates between Tokyo and Hokkaido.

Peach (APJ): Operates between Tokyo, Osaka, Fukuoka, Sapporo, Okinawa, and Amami.

Solaseed Air (SNJ): Operates between Tokyo, Kyushu and Okinawa.

Star Flyer (SFJ): Operates between Tokyo, Osaka, Yamaguchi, and Kitakyushu/Fukuoka.

AirAsia Japan (AK): Operates between Nagoya and Sapporo.

Spring Japan (SJO): Operates between Tokyo, Sapporo, Saga, and Hiroshima.

Skymark (SKY): Operates between Tokyo, Sapporo, Kobe, Fukuoka, Kagoshima, and Naha.
Tour Packages Can Also be Useful for Cheap Long Distance Travel
While this is not specifically a long-distance transportation option per se, sometimes researching travel packages across travel websites or travel agencies may pay off in terms of finding good discounts with travel+acommodation deals if you happen to find a plan suiting your scheduling desires. Don't hesitate to check whenever you start making plans, you never know what surprises may await you!
Need a Reliable internet connection?
During these trips, having a reliable high-speed internet connection is critical. You may only require to update your social media from time to time or you might want to live stream parts of your trip, or perhaps you may use your time in transit to continue your planning. Whatever your connection requirements may be, although bullet trains and some buses may include internet connection, it's not always 100% reliable and may get wonky when you least expect it.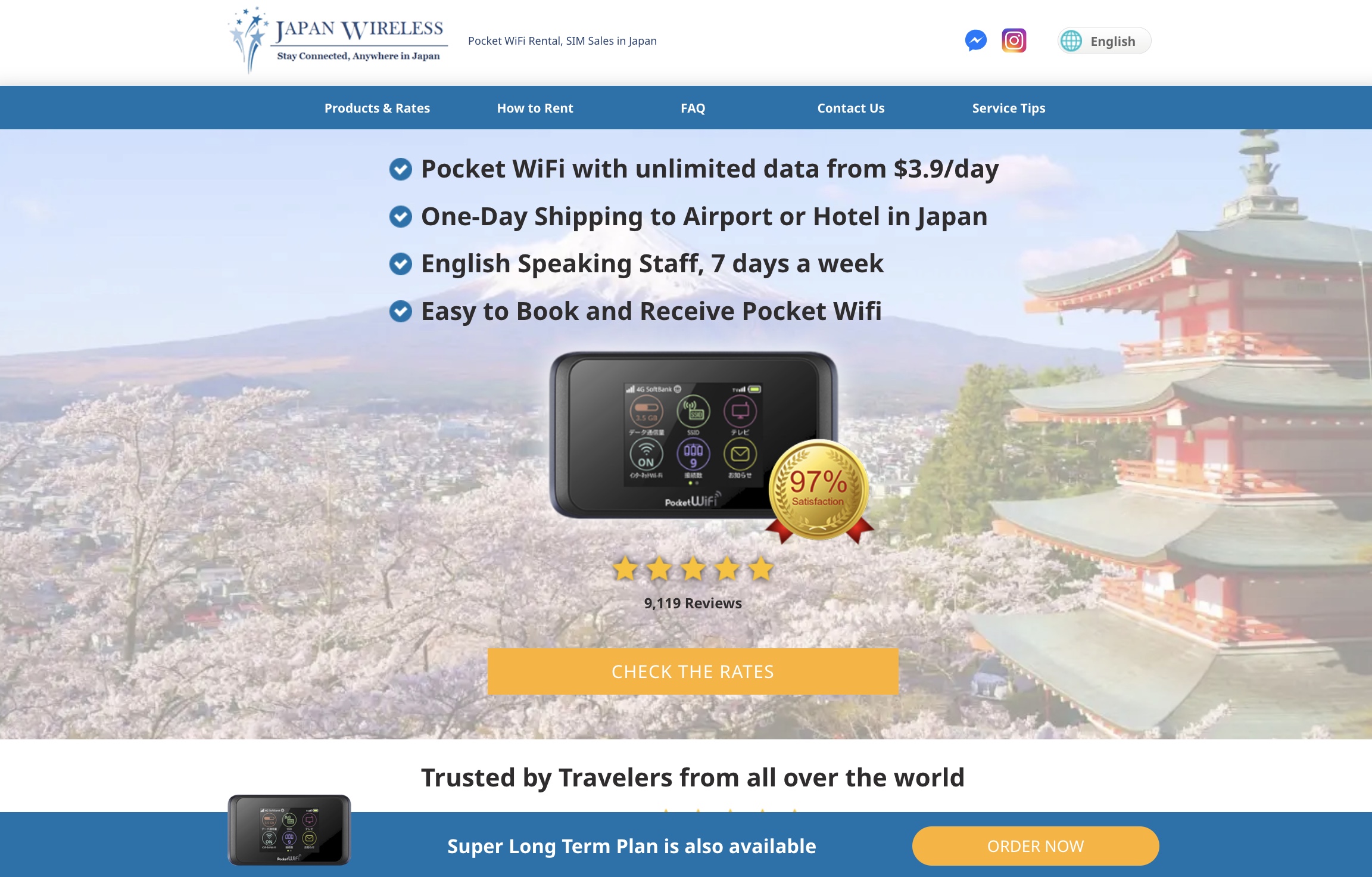 Renting a good portable WiFi with Japan Wireless will take care of this issue and will allow you to enjoy your trip to its fullest without worrying about looking for WiFi hotspots. Starting at just 2.5 US$ a day (If rented for 28 days), making it the best companion for cheap long-distance travel, you can take advantage of unlimited data at high speed to take care of every need that might arise during your travels.
It's easy to use, has a 20 hours battery life, and even comes with a free power bank. You can also connect up to 10 devices simultaneously.
▶Official Website: https://www.japan-wireless.com/
Be sure to use the exclusive promo code only for Japan Web Magazine readers: JPW001
---
▽Subscribe to our free news magazine!▽

Whether you're a first-timer, returning traveler to Japan, or are already living here, planning a trip is always exciting although it can be a daunting task sometimes if you're not used to traveling frequently or lack information about available options. We're here to help you fill in the gaps with all the resources you may need for an unforgettable experience in Japan!
▽Related Articles▽
▼Editor's Picks▼
---