Willerexpress: Traveling Cheap in Japan by Bus
Discover Japan on a budget! Travel the country by night bus and save money and time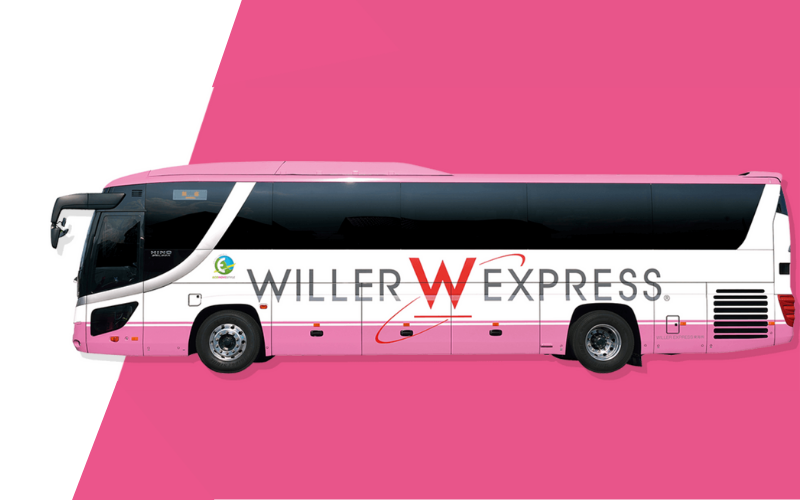 When I moved to Japan for the first time as a student at a language school, besides learning Japanese I was eager to get to know the country and travel (I guess like most people who move to a new country). The problem was that my part-time job as a waitress didn't allow me to spend much extra per month either. Although the popular shinkansen is undoubtedly the fastest way to visit, the tickets are somewhat expensive. Luckily for me back then and for people in the same situation, there are ways to travel around Japan cheaply!
As is the case in many countries, the bus is usually a much cheaper way to travel. The main drawback is that it takes much longer than the train. If you have several days to spare and time is not an issue, then it is probably your best option. In my case, I didn't have many days off from school either, so losing a whole day or half a day on the bus meant that I had to reduce a lot the places and things I could go and see. And my list was very long and time was precious. That's when I discovered Willer Express, which became one of my favorite companies to travel with.
Willer Express

Willer Express is one of the largest and most important bus companies in Japan. They started in 2005 and currently have routes that cover almost the entire country. So far, it's nothing special either. There are many bus companies offering their services in Japan. But Willer Express has several advantages that make it stand out from other companies.
The first is that the vast majority of their bus fleet is new and modern. The seats are large and comfortable (I once used a different company from Kyoto to Tokyo and the seats were very small and it was hell). On Willer Express the seats are reclining and come with different cushions (neck rest, leg rest, back, seat and waist). They also offer you a blanket for free, and have cell phone chargers.

They have different types of buses and prices depending on the type of seat (more individual, shared, etc). I chose the model they call relax, which is a little more expensive than the normal one but still quite economical. I liked this option because these seats are equipped with a hood that allows you to keep your privacy (and dim the light) while sleeping. They say they put it up following the voices of their customers that they didn't want people to see their face while they were sleeping. I personally don't mind people seeing me while I sleep, to be honest😂. I sleep without any problem whatsoever on all types of transportation (planes, trains, etc). But I do find that it helps to have less light, a little less noise and it's easier to sleep. Currently, due to the pandemic situation, they have also adapted their buses and even have an option that allows individual travel, even separated by a curtain.

But what I liked about Willer right off the bat was their great night bus option. For me, the night buses had two very advantageous points: the first one is that since I was traveling at night, I arrived at the place early in the morning and I could take advantage of the whole day (it must also be said that I am a person who falls asleep easily in buses, trains, planes, etc.). The second was that since I spent the night on the bus, I saved a night in a hotel, which helped to make my trip more economical. With a day bus I might arrive at my destination in the middle of the afternoon, with hardly any time to visit anything and I had to sleep in a hotel and wait until the next day to go sightseeing.
My experience with Willer Express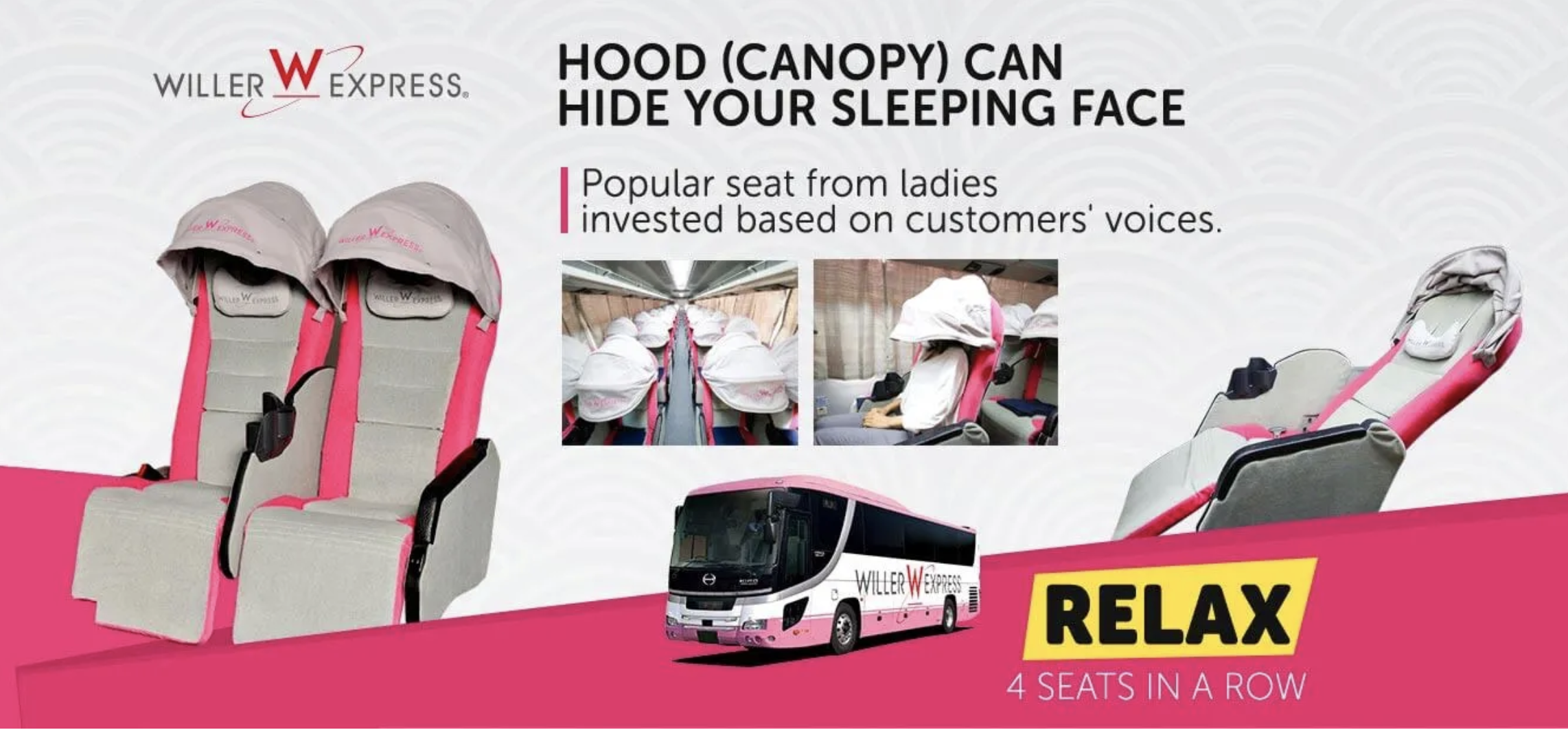 As I said at the beginning of this article, in my student days I used Willer Express on several occasions. The first time was with one of their night buses that left Shinjuku at night (around 11-12pm) and had a stop at Universal Japan around 8-8.30 in the morning. It was great because the seats were very roomy and comfortable, and they had what I mentioned above so I could sleep better. So I just slept pretty much from our departure until our arrival. By arriving early I was able to be among the first in line to buy tickets for that day and enjoy a full day at Universal Japan! Since I slept I was rested. When the park closed I took the train to Kyoto, the next stop on my trip. Later I repeated the experience with a night bus to Himeji.
Another time I did it in the opposite direction. I went from Hiroshima to Tokyo by night bus. I must admit that this time it was a bit harder. It was many more hours and I didn't get as good a sleep. But it was still much cheaper than the Shinkansen and it allowed me to make better use of the time. My friends came to visit me and I wanted to travel with them but I had school and work. Thanks to night buses I managed to visit Kansai with them and we went back to Tokyo. I also went back once from Kobe to Tokyo.
---
From local buses to long distance and night buses, they are several options in Japan. If you are worried about take the bus by yourself, in this guide I explain how to use a bus in Japan, what type of buses you can find, and all the information you need to travel by bus during your trip to Japan.
For more specific information about how to arrive to the most popular destinations from Tokyo, check these articles:
▶︎From Tokyo to Kyoto
▶︎From Tokyo to Osaka
▶︎From Tokyo to Mt Fuji
▶︎From Tokyo to DisneyLand and Disney Sea
▶︎From Tokyo to Hiroshima
▶︎How to Get from Nartita Airport to Tokyo
▶︎How to Get from Haneda Airport to Tokyo
I hope this article has been useful to you! If you want other transportation tips to travel around Japan or bests places to visit, these articles can help you too!
▽Related Articles▽
▼Editor's Picks▼
---