How to Ride a Bus in Japan: A Detailed Bus Guide for Tourists
Learn how to get around Japan by bus: from local buses to highway and night buses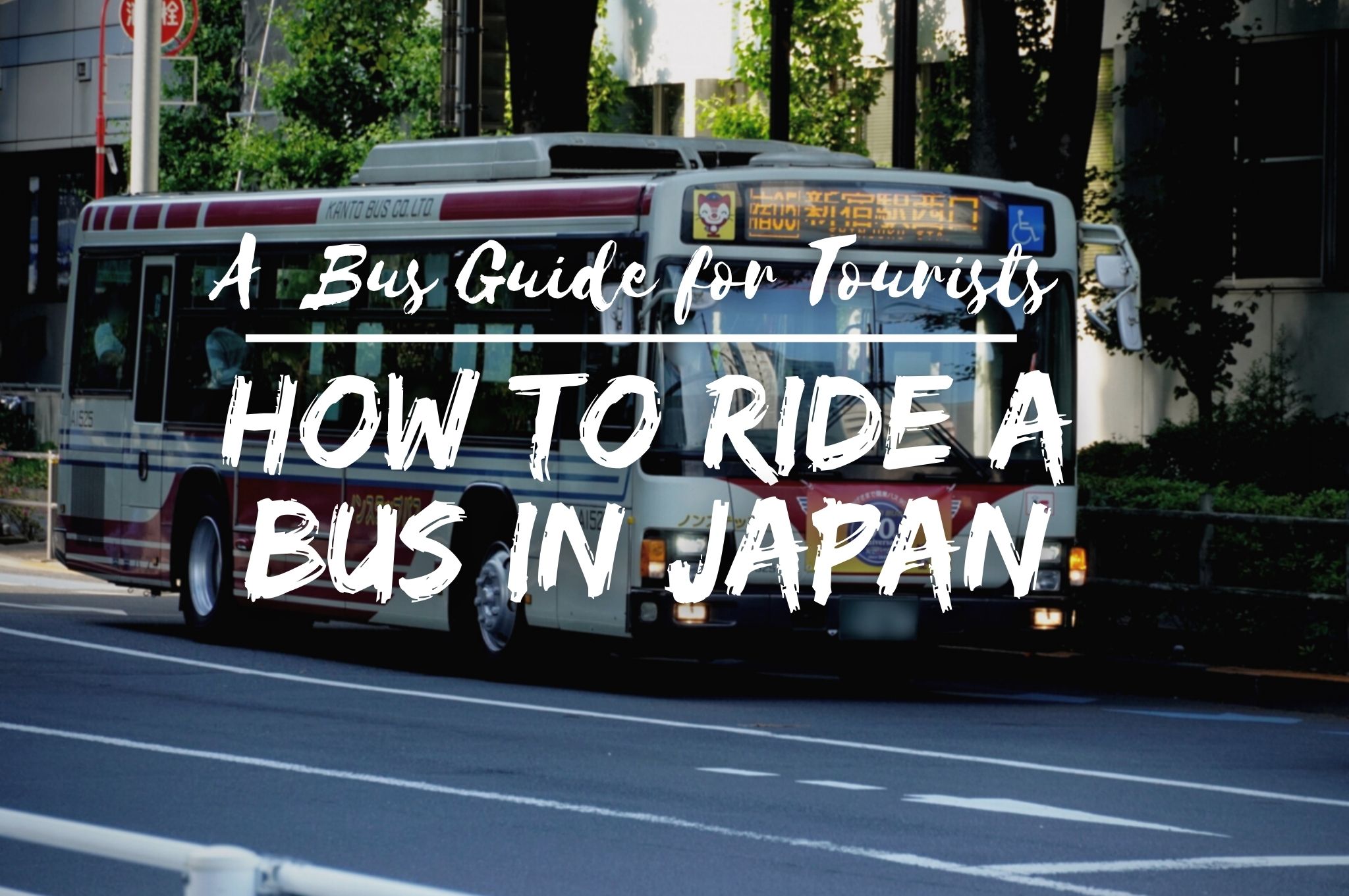 When planning a trip to another country, one of the first things to look at in advance to save time and headaches once at destination is the types of transportation systems available and which ones are most convenient and common used.
Japan is a safe country, with a large and extensive public and private transportation network. When it comes to getting around within Japan, train, subway or bus are the best options. Renting a vehicle (motorcycle, car, etc.) is complicated and not recommended.
Getting around Japan by bus is not the most common thing to do, so there tends to be little information about it as usually blogs focuses on the train system. However, there are situations where the bus is more convenient or the only option available. Do you want to know how to ride a bus in Japan, or what type of buses they are? Found all the information you need in this complete Japanese bus guide ride!
Buses in Japan
The local buses are quite a contrast since many of them are somewhat old, with few seats and not very comfortable if we compare them with buses in other countries (as in Europe). The frequency is not very convenient, and due to traffic they are often late. Especially in places where the train is the most used option and buses are hardly used, as in big cities. In other places, where the bus is the main mode of transport, the picture changes.
On the other hand, when it comes to long distance buses, there is a wide range depending on the company and the price of the ticket. Some companies like Willerexpress have very spacious and comfortable long distance buses.
Train or Bus: Which is better for moving around Japan?
Generally speaking, the best way to get around Japan is to use its extensive network of trains and subways. Not for nothing Japan is the country of trains, with the famous Shinkansen or bullet train.
However, there are situations where the bus is the best option, or directly the only option, if we go to mountainous places like Shirakawa-go or Nikko. Also in some cities like Kyoto the train system is not that big or elaborate and the most common way to move around is using the city bus network. Or for those who want to travel long distances at an economical price even if it takes longer than with the shinkansen.
To know the best way to get from Tokyo to some of the main tourist cities and places in Japan, check out these articles too:
▶︎From Tokyo to Kyoto
▶︎From Tokyo to Osaka
▶︎From Tokyo to Mt Fuji
▶︎From Tokyo to DisneyLand and Disney Sea
▶︎From Tokyo to Hiroshima
Types of Japanese bus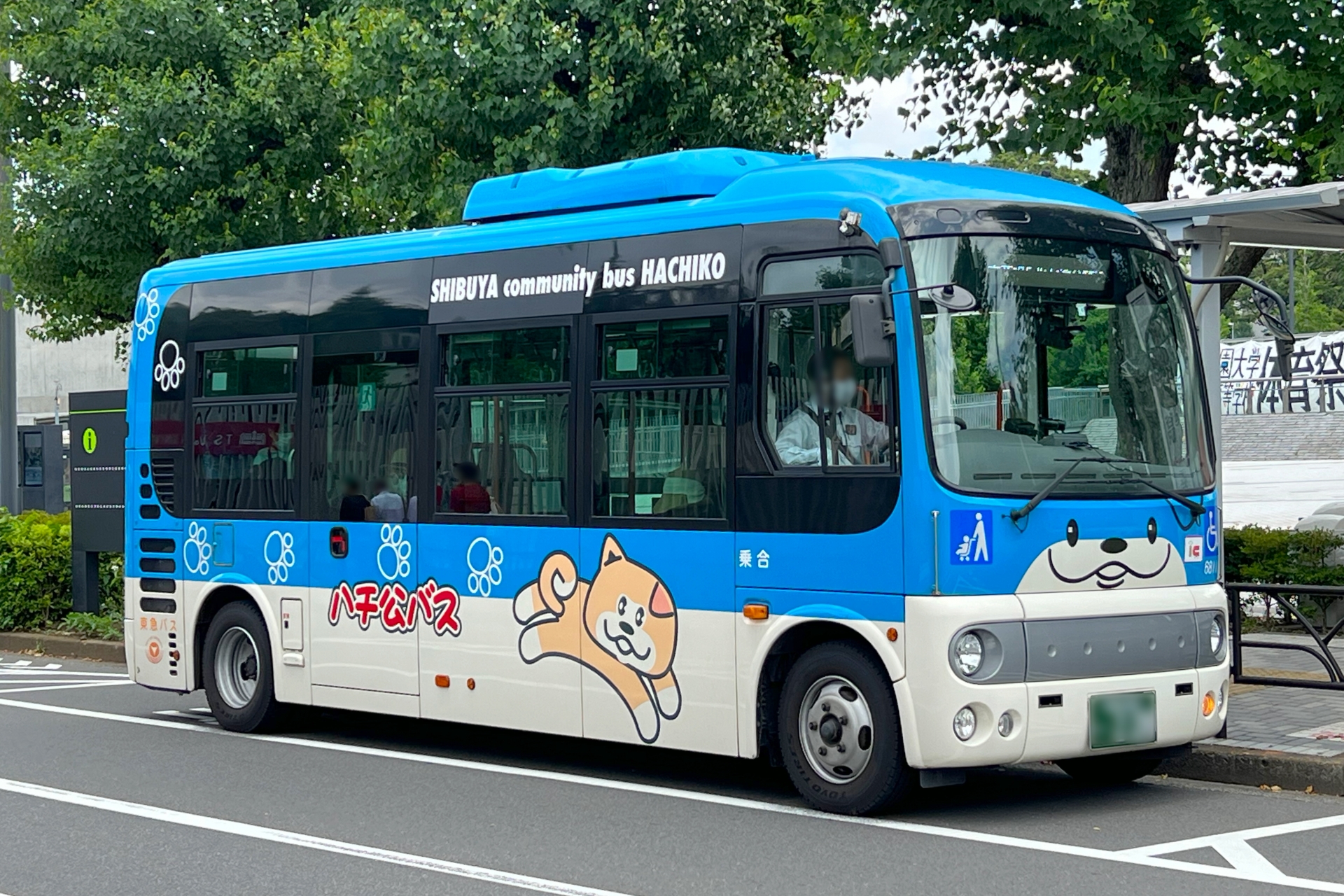 Local Buses
Local buses are probably the most complicated to use, as there are two payment systems and when you don't know it can be confusing.
In the local buses that have a fixed price regardless of the route, you must pay at the moment you get on the bus. But on the other hand, buses whose price varies depending on the distance of the trip (at which stop you get on and at which stop you get off), you pay when you get off. But when you get on you have to take a ticket to know from where you have started your trip.
Tourist places usually have the option to buy 1 or 2 day passes, which are much cheaper and easier to use (no matter where you go, you just have to show the pass). For example the city of Kyoto has passes for buses, or in Nikko to go to see the Kegon waterfall the only option is by bus, and they sell a pass that serves 2 days, but just to go and return from the waterfall and amortize the price (it's cheaper than buying tickets separately).
Highway Buses
As I said, highway buses in Japan can vary a lot depending on the company or the price of the ticket. The cheapest start at 2,000-3,000 yen and can go up to 10,000-12,000 yen. In general they are usually comfortable, but there are also some models that are quite small and with little space for your legs, etc. Not bad for a 1-2 hour trip, but for trips of more than 3 hours it's better to spend a little more and travel wider.
For some places, such as the Kawaguchiko area and the Five Lakes or Fuji-Q Highland, it's much more recommended to go by bus than by train.
In Tokyo such buses leave from the new bus terminal in Shinjuku, called BUSTA.

Night Buses
Night buses are the best option when it comes to long-distance travels. Especially if you are looking to save money on transportation.
The first reason is that many of these night buses have spacious and comfortable seats, which make it much easier to sleep or rest. When you have 7-8 hours ahead of you on the road, it makes it more enjoyable if you can spend it sleeping. The second reason is that while you save on transportation, you also save on accommodation, since the night you spend on the bus you don't have to pay for a hotel.
Finally, it also allows you to make better use of your time: wasting a day of your vacation just going from one city to another does not seem like the best option. But if you sleep on the bus and arrive early in the morning at your destination, you can use that whole day for sightseeing (and the day before you have until the evening to visit as much as you want before leaving for your new destination).
Bus from/to Narita and Haneda Airport to Tokyo
One of the places where most tourists use the bus option in Japan is to go from Narita Airport to Tokyo. Haneda Airport is closer to the center of Tokyo and has better access, so not so many choose to go by bus.
The bus has an advantage over the train when it comes to getting from the airport to the center of Tokyo because it avoids having to carry luggage and drops you off at the door of the hotel. There are different options depending on whether you arrive at Narita or Haneda airport.
Airport Limousine Bus is a popular choice among many tourists because of its really convenient. The ticket costs 3,100 yen for adults or 1,550 yen for children so it's mor expensive that the high speed train option, but stops at many of Tokyo's most popular hotels, saving you from carrying the luggage around.
Buy NOW Airport Limousine Discounted Tickets online
Narita Airport Shuttle Bus
In addition to highway and night buses, Willer Express also have a bus that connects Narita Airport with Ikebukuro station for 1,500 yen (1,900 yen if you buy it the same day).
Click HERE to book Narita Airport Shuttle BUS Tickets online
Haneda Airport Keikyu Limousine Bus
For Haneda Airport, Keikyu Limousine Bus is the other option slightly cheaper than the Airport Limousine Bus, costing 1,000-1,100 yen for adults and 500-550 yen for children depending on the line you choose. But it has fewer stop options, so depending on your hotel, you may be better off paying the 200 yen difference.
Want to know all the options available to get from Narita/Haneda Airport to Tokyo? Don't miss these guides:
▶︎How to Get from Nartita Airport to Tokyo
▶︎How to Get from Haneda Airport to Tokyo
How to use buses in Japan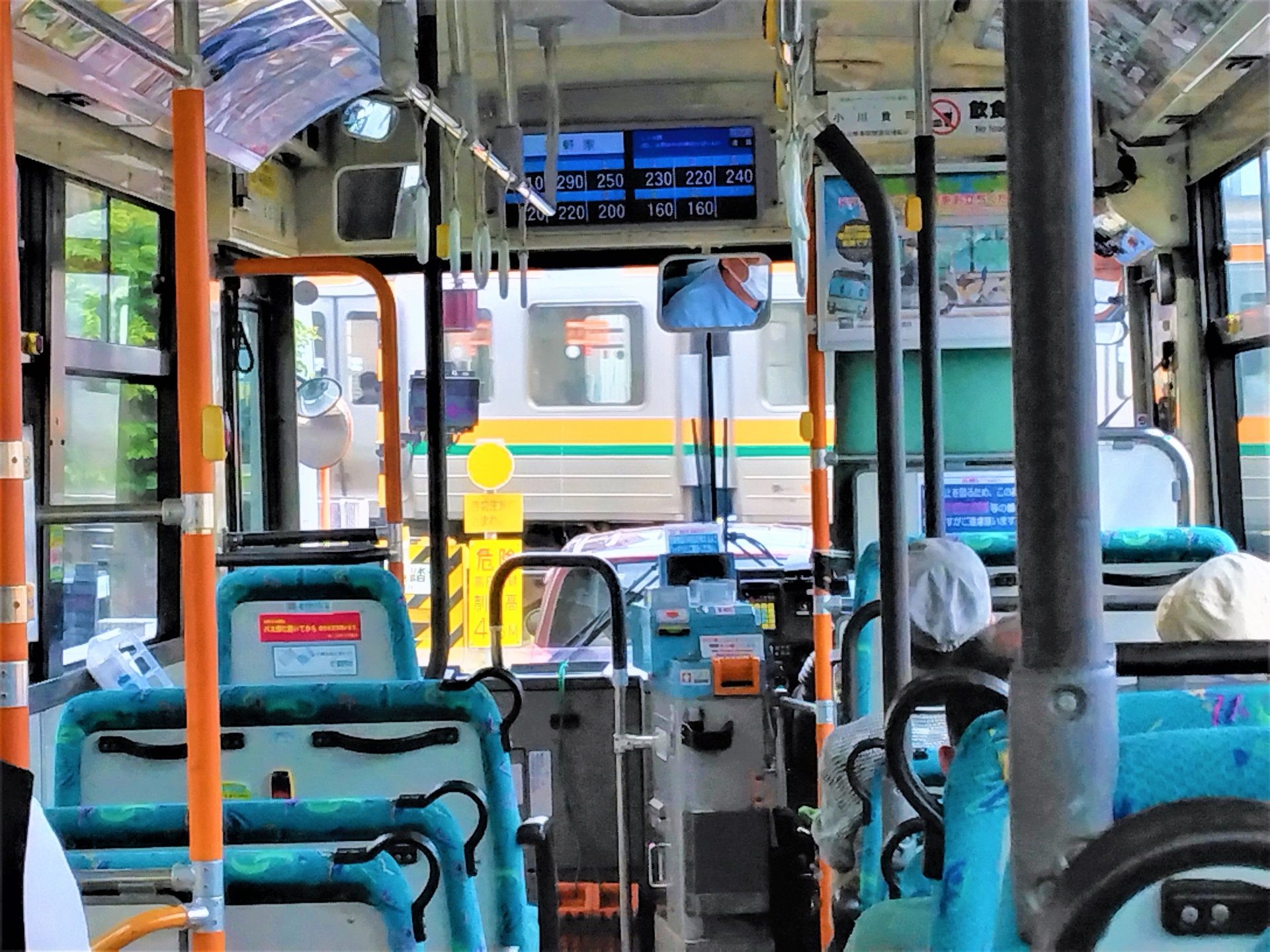 As explained above, there are two types of local buses in Japan with two different ways of paying.
Buses that have a fixed fare regardless of distance (for example, within Tokyo) are the easiest to use as they are very similar to those in most countries. You enter the bus through the front door, and just as you enter the bus there is a machine to pay. You can pay using cash, or rechargeable IC cards such as the famous Suica card.
On the other hand, the buses where the price varies depending on the starting point and the final stop, are somewhat confusing to use the first time. To begin with, in this case you have to get on the bus using the back door, which is not usual. When you enter you either have to take a ticket from a machine right next to the door, or swipe your IC card through the reader.
Click HERE to book IC Suica Card online
Once you arrive at your destination, you have to get off at the main gate. Those who have taken a ticket will have to pay in cash at the exit while those who have used their IC card will have to swipe it again, and the money will be deducted according to the distance (in this case, it's like using the Suica when taking a train).
Bus Passes
Unlike with trains, which have a variety of different passes, there aren't many bus passes in Japan. Only the long-distance bus company Willer offers a Japan Bus Pass for 3, 5 or 7 days. The pass can be used on alternate days for two months, including night buses, and is quite cost effective if you are going to make several trips.
For local buses, as I mentioned above, the best option is to buy an IC Suica card as it makes paying much easier.
Click HERE to book IC Suica Card online
In some places there may be local bus passes, such as in Kyoto city or Nikko.
Other Transportation in Japan
As I said at the beginning, the best way to move around Japan is by train or subway. Especially in the great metropolis of Tokyo. So if you are going to be several days visiting Tokyo, here you have a complete guide to move around Tokyo like an expert!
For cities other than Tokyo, here are the best train passes in Japan:
What To Do in Japan??
Japan certainly has a lot to offer. Cities like Tokyo, Osaka and Kyoto cannot be missing on the list of anyone visiting the country for the first time. Food is also one of the best reasons to travel to Japan: sushi, ramen, teppanyaki, tempura….there are dozens of delicious dishes!
Even if it's not your first time, there are new attractions opening every year so there is always something to see! The new Harry Potter Studio Tour in Tokyo joins teamLab Planets, Tokyo Disneyland and DisneySea as top attractions in the city.
Thanks for reading this far! I hope it has been helpful 🙂 For more tips and information about traveling in Japan, like the best places to visit or things to do, you have these articles too! And even more information in JW Magazine!
▽Related Articles▽
▼Editor's Picks▼
---