10 Best Places to Visit in the Japanese Alps
Enjoy Nature in Japan, from Shirakawago to Kamikochi, Nakasendo, Kanazawa and more!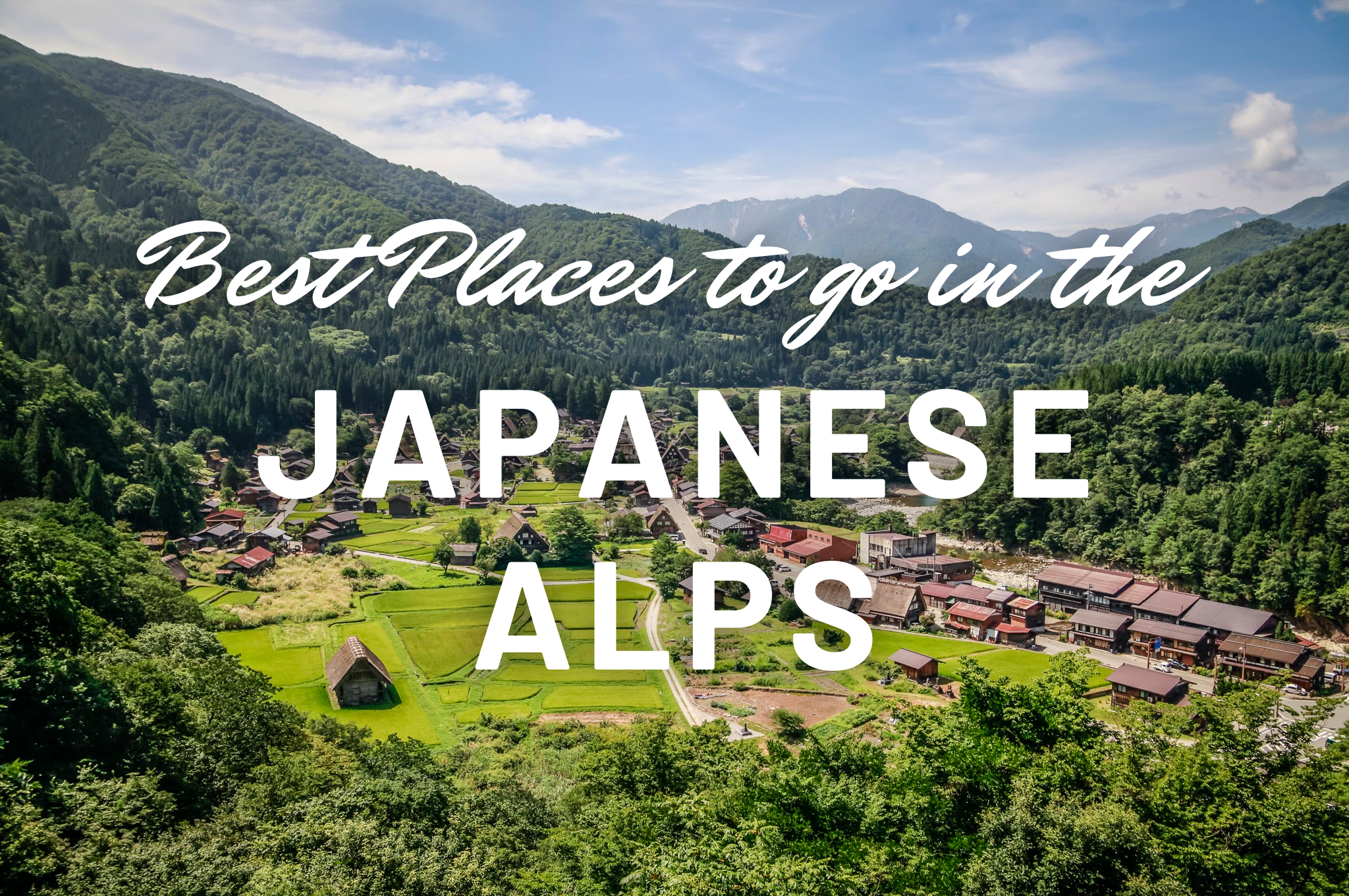 When one thinks of Japan, two images quickly come to mind: the huge skyscrapers and endless entertainment of Tokyo, and the traditional streets of Kyoto with geisha, maiko, temples and shrines. Also, of course, sushi, ramen and other delicious foods.
Although these places are undoubtedly amazing, they tend to be overcrowded with tourists, especially in high season. In this article I would like to introduce you to one of my favorite parts of Japan: the Japanese Alps. In the Japanese Alps you can find nature, clean and pure air, beautiful landscapes and views and a different part of traditional Japan, more rural and mountain.
Here you have my list of the top 10 places to visit in Japanese Alps, including the World Heritage Site Shirakawago, the best hiking route Kamikochi or Nakasendo, Hakuba for snow activities, the traditional Kanazawa and more!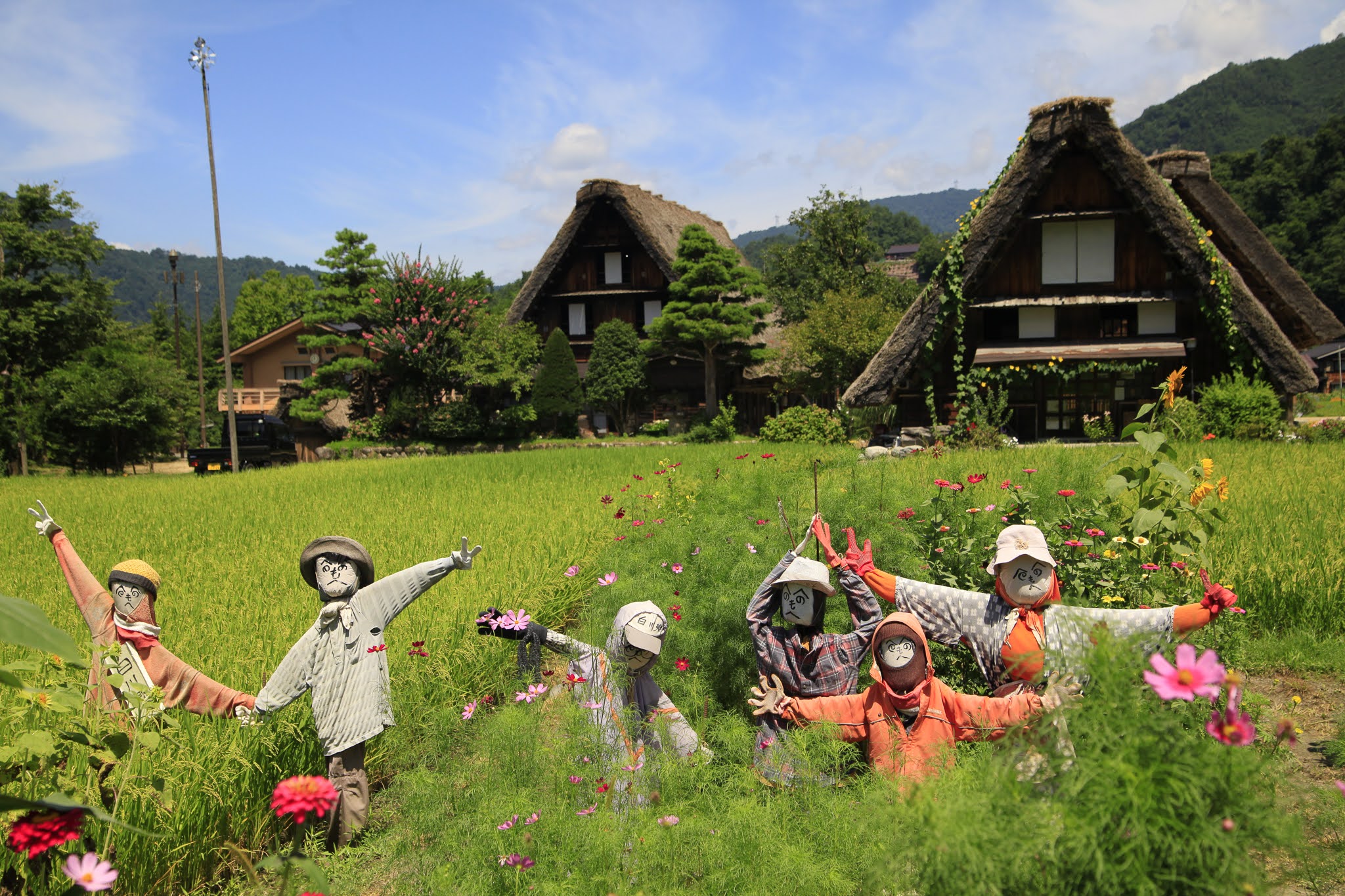 Shirakawago is no doubt one of my favorite places in Japan. This picturesque village in the middle of the mountains is famous for its typical Gassho-Zukuri houses, which have steeply pitched thatched roofs for the harsh winter snowfall.
Considered a World Heritage Site, it's also on the list of many travel agencies and there are usually quite a lot of tourists, but not as many as in Kyoto or Tokyo. Depending on the time of the year in fact, you can visit it without overcrowding. I recommend taking the first bus in the morning and arrive early to enjoy the place with more tranquility (it tends to get crowded later).
▶︎▶︎ Book HERE a Shirakawa-go Half-Day Food Tour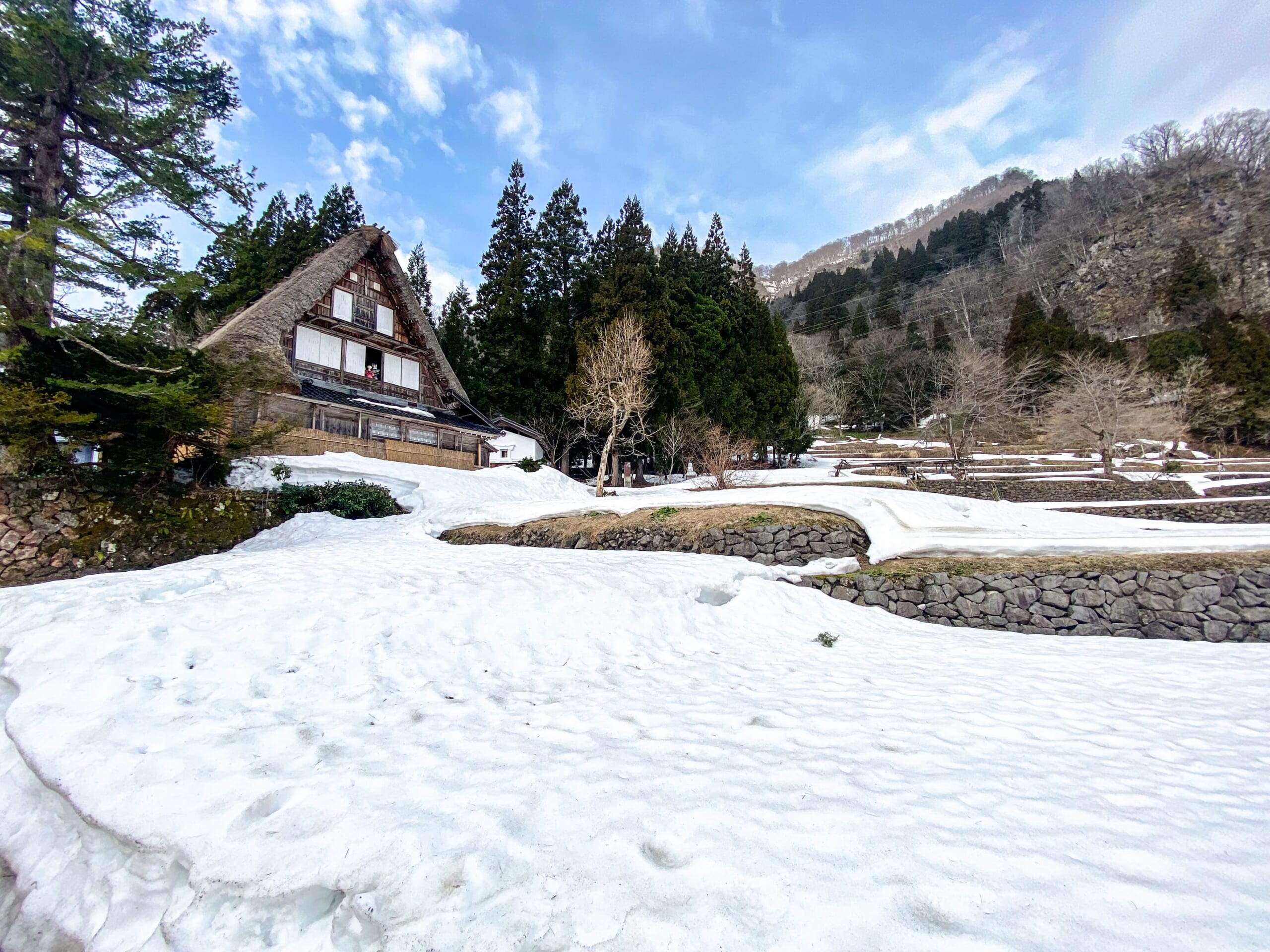 If you want a quieter and less touristy place, Gokayama is about 10 km from Shirakawago and is just as beautiful but less known, which means less people. Gokayama means five valleys in Japanese, as the village is surrounded by mountains.
Besides enjoying the views and visiting some of the houses, you can also enter some of the houses that offer souvenirs, food or tea. The specialty of the area is soba noodles and tofu!
▶︎▶︎ Click HERE the Book the Art Tour in Gokayama Now!!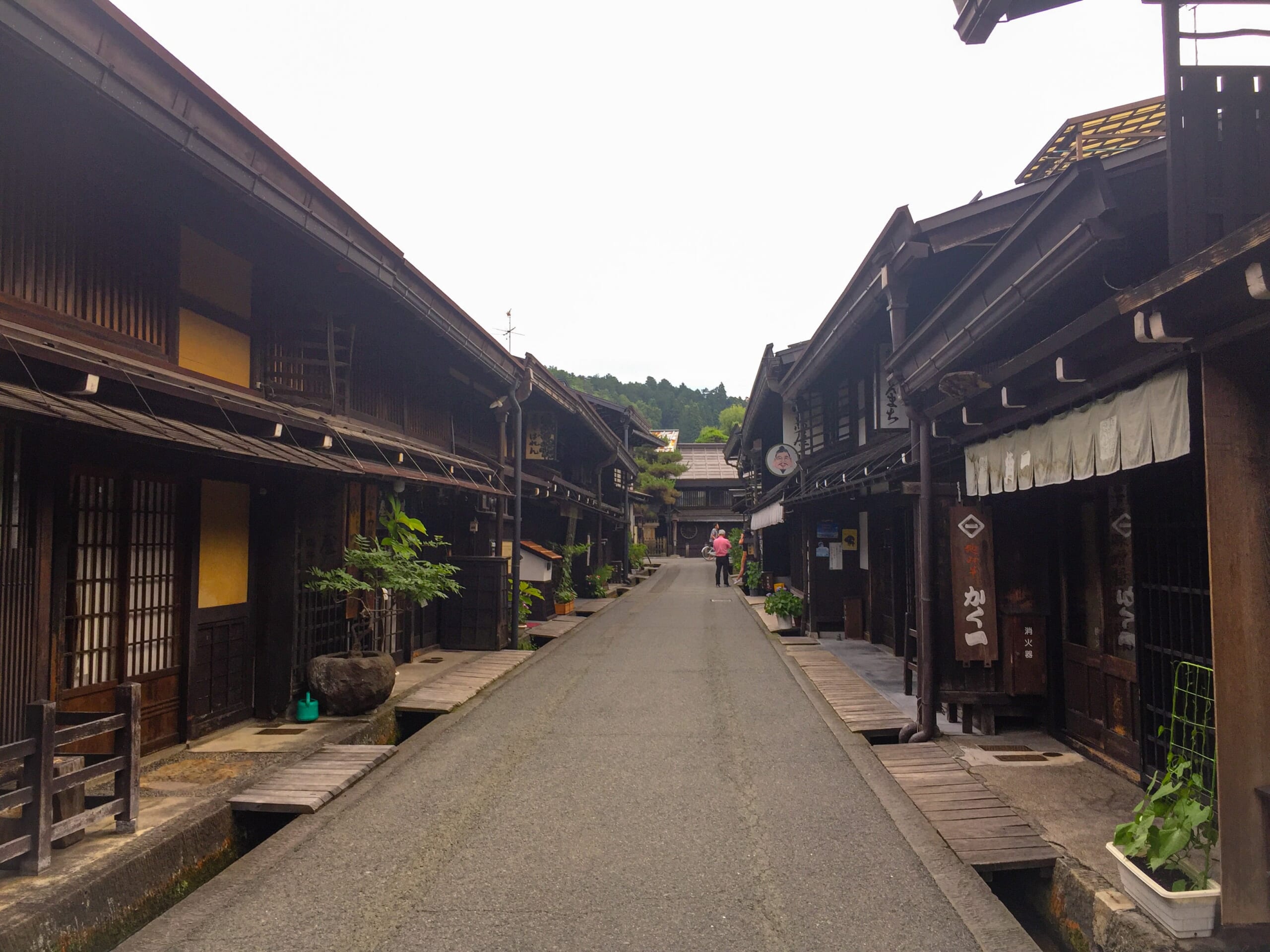 Takayama is a small town in the mountains in the Hida region. It's popular as a stopover area on the way to Shirakawa-go. In Shirakawa-go you cannot stay overnight, so many people travel to Takayama, visit the town and the next day take a bus to Shirakawa-go and return to Takayama.
But even if it is taken as a place of passage, Takayama is also beautiful and has activities to offer! The old town is one of my favorite places, and also to be able to taste excellent hida beef meat, famous in Japan, at good value for money. At night, when everything else is closed, I recommend going to an onsen in the area.
▶︎▶︎ Book HERE the Sake brewery tour in Takayama!
▶︎▶︎ Click HERE the Book the Takayama local guide walking tour Now!!
The most popular mountain sightseeing route of 37km through the Japanese Northern Alps, Tateyama Kurobe Alpen Route, connecting Tateyama at Toyama prefecture to Omachi at Nagano prefecture.
Visitors can enjoy different amazing view points as the great snow wall "Yuki-no-otani", or Murodo, a Volcanic plateau with a pond. In addition, the route also includes 7 different transports as the Tateyama Ropeway or a funicular.
▶︎▶︎ Book HERE the Alpine route from Tokyo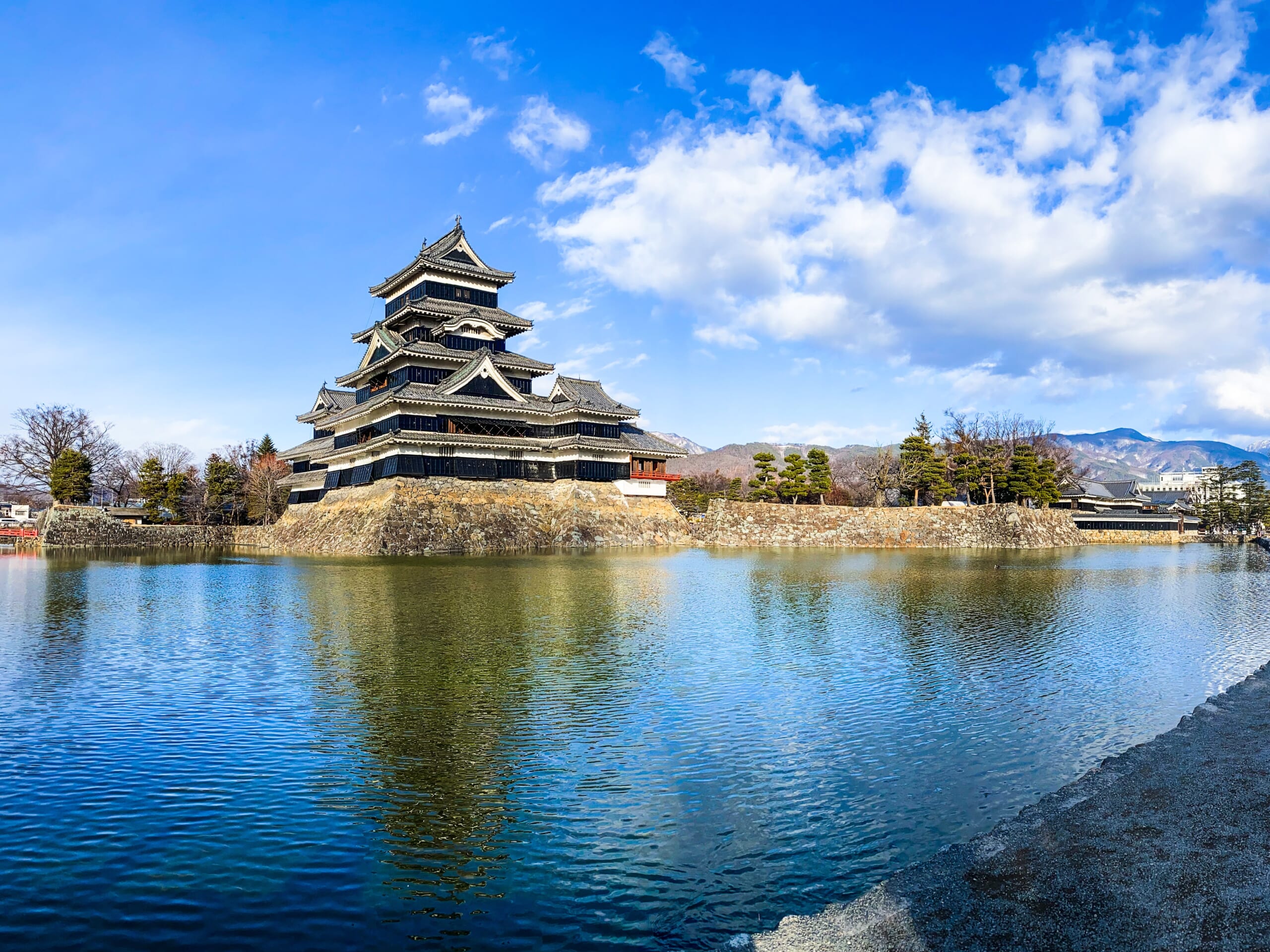 Matsumoto is a small and charming town surrounded by mountains famous for its castle, Matsumoto Castle, declared a National Treasure of Japan as one of only four original castles remaining in Japan.
You may have heard of Himeji Castle, the beautiful white castle also nicknamed "The White Egret". Matsumoto Castle on the other hand is completely black, so it's nicknamed "The Raven" in contrast. Considered one of the three most beautiful castles in Japan along with Himeji and Kumamoto, Matsumoto Castle is much less crowded than Himeji and is easily accessible from Tokyo (about two to three hours by fast train).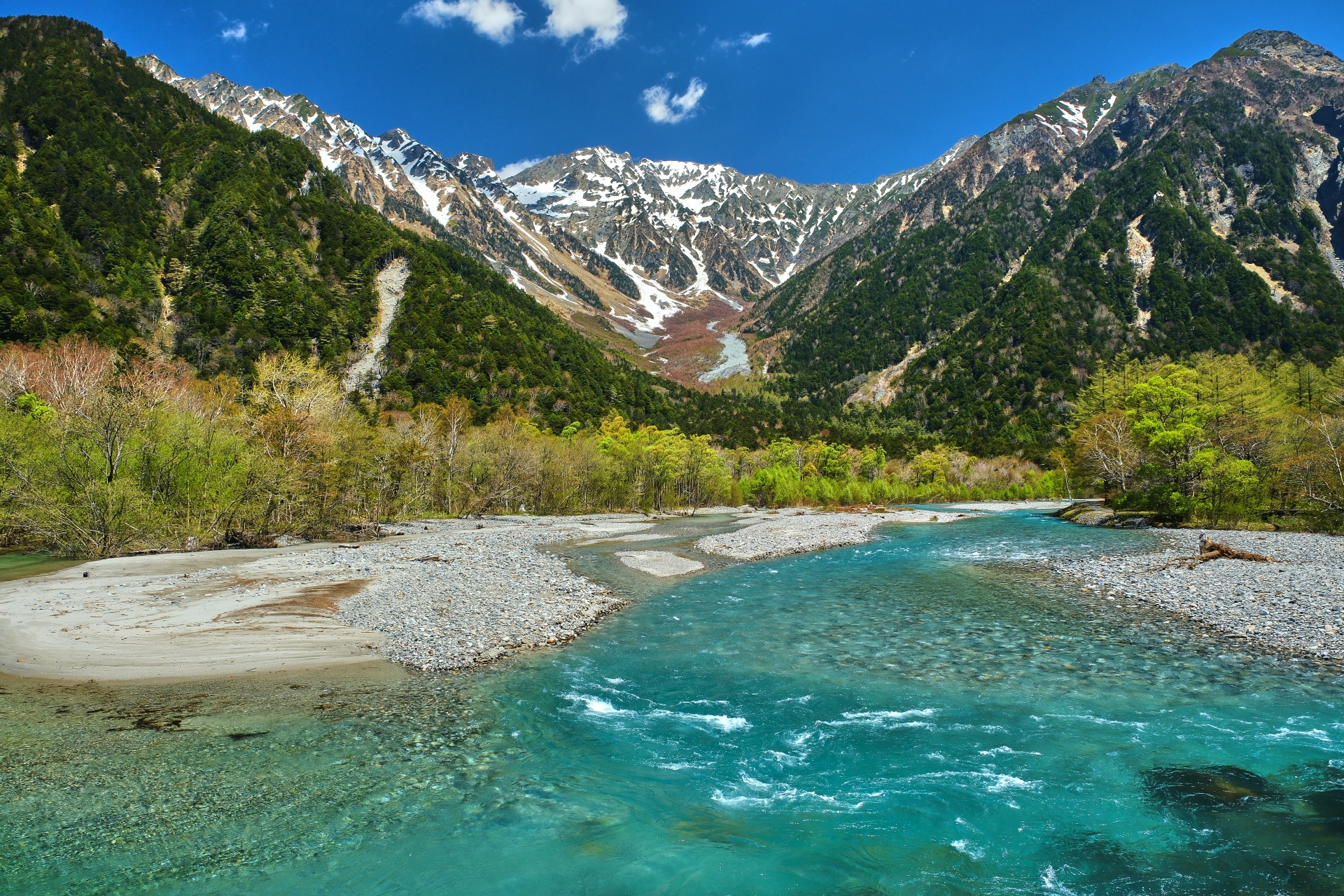 Considered one of the best places in Japan for hiking, Kamikochi offers one of the most beautiful views of the Japanese Alps. Kamikochi has different routes available, depending on level and strength, making it suitable for both beginners and experts. Due to the high temperatures and cold in winter, the routes are only open from mid-April to November.
It can be reached directly from Tokyo by bus, and is a perfect getaway to enjoy fresh air, get some exercise and marvel at the spectacular mountain scenery.
▶︎▶︎ Click HERE the Book Kamikochi Day Tour from Nagoya Now!!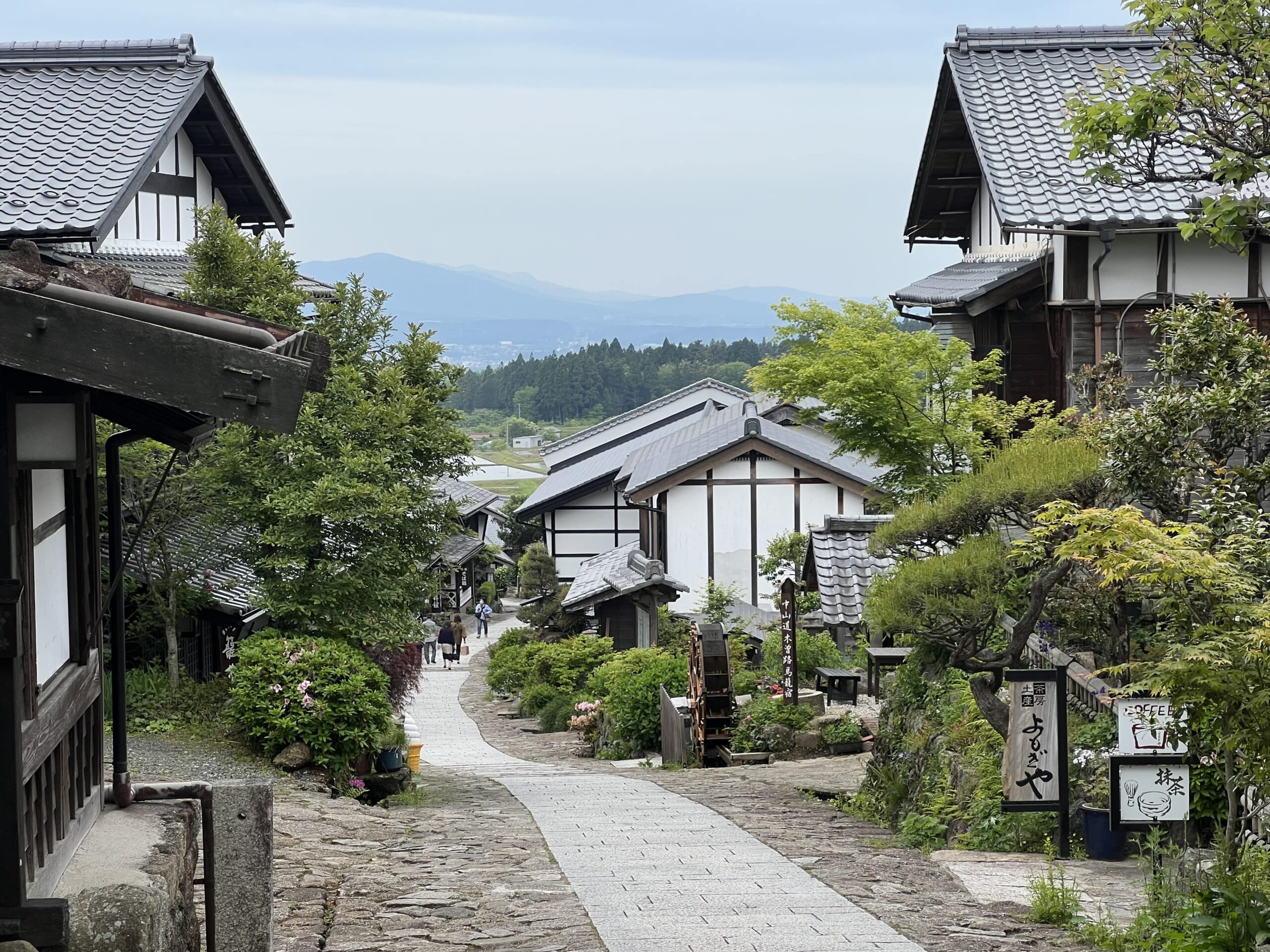 Another of my favorite and top recommended places in Japan! The Nakasendo route in the Kiso Valley. During the Tokugawa period the feudal lords, or daimyo in Japanese, were obliged to live 6 months in the capital and 6 months in their fiefs. Therefore, different roads were created to connect these fiefs with Edo (Tokyo). The Nakasendo route connected Kyoto with Tokyo. It is a road of 500 kilometers with more than 60 small rest villages.
One of the most famous parts of the Nakasendo route, in the Kiso Valley, is the one that links the villages of Magome and Tsumago. If you want to see one of these villages, but can't or don't want to hike through the mountains, another beautiful and easily accessible option from Matsumoto is Narai-juku.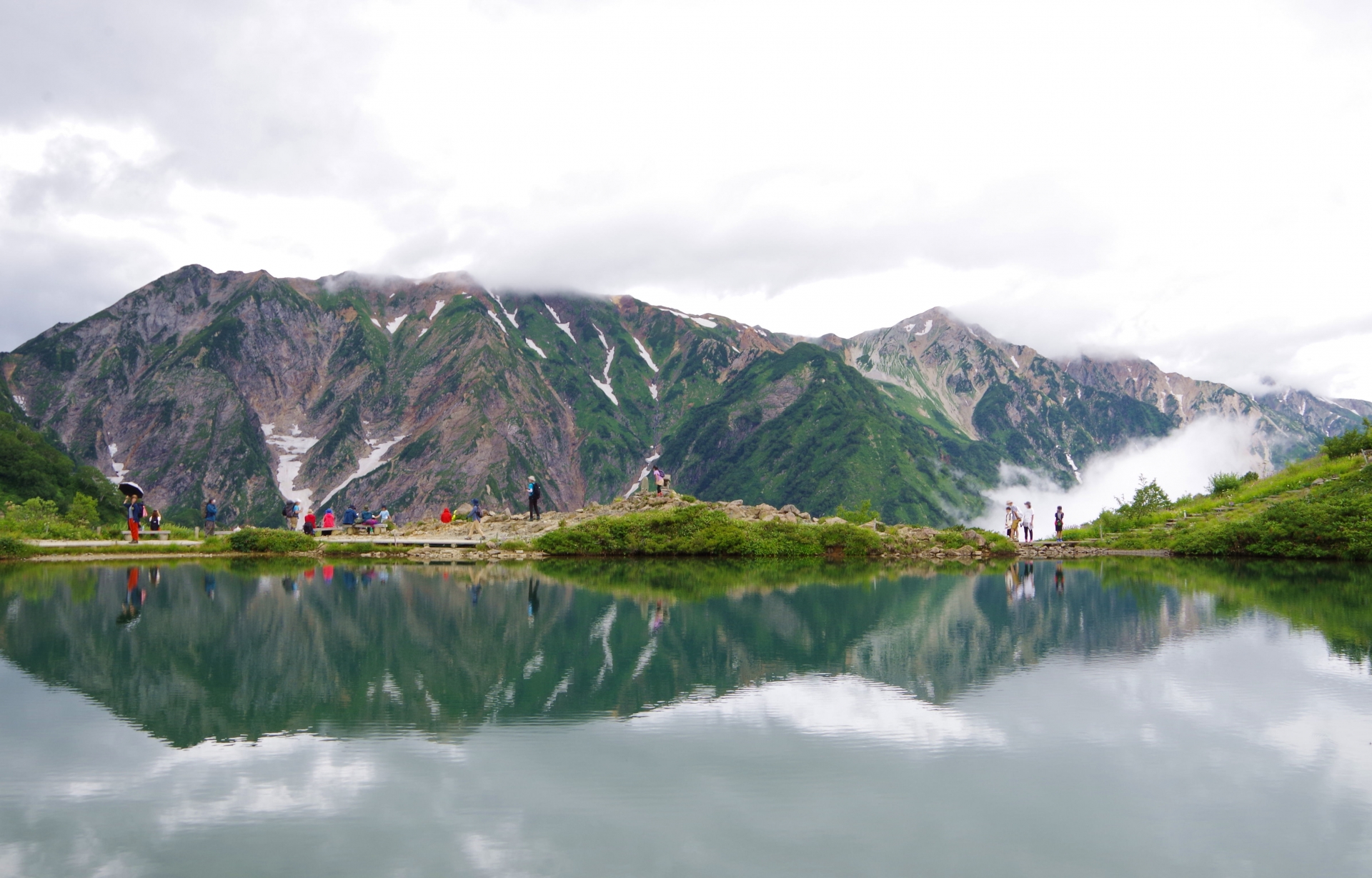 Hakuba is a very popular destination in winter for snow sports enthusiasts, as it has some of the best ski resorts in the area. But it's also a good destination for those who like mountain hiking and hot springs! For example the beautiful Hakuba Happo-one pond or Hakuba Yari Onsen in Mount Hakuba Yari.
The snow monkey park in Nagano is one of the most popular destinations, especially in winter! Located just over an hour's bus ride from Nagano Central Station, the park is an open space where Japanese Macaquess roam free. In the middle of the forest there is a natural open-air hot spring, and when it's cold the monkeys relax by bathing like humans.
▶︎▶︎ Book HERE a Snow Monkey Park and Zenko-ji Temple Tour with Sake Tasting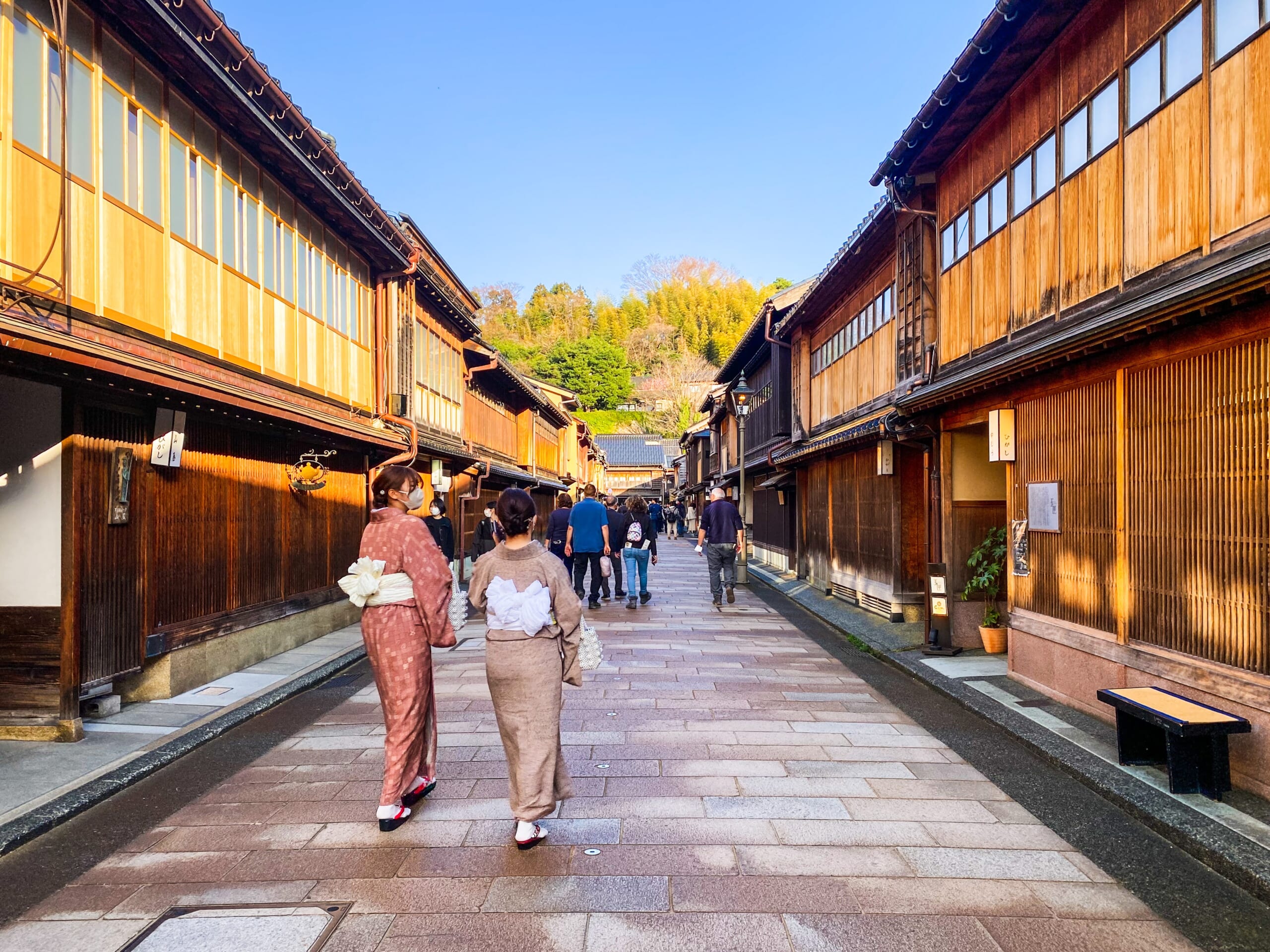 If you want to visit Kyoto but you don't have time, or you don't like crowds of tourists, Kanazawa is a very good alternative! Besides Kenrokuen Garden, the most beautiful Japanese garden in Japan, Kanazawa also has old samurai houses and a geisha and maiko area, Higashi Chaya District similar to Gion in Kyoto.
Since a new Shinkansen route was opened a few years ago, connecting Tokyo to Kanazawa in less than 2 hours, it has become an increasingly popular destination. It can be visited in a day, quietly walking or renting a bike!
▶︎▶︎ Click HERE the Kanazawa 1–Day Highlight Private Walking Tour Now!!
If you are planning a trip on the Japanese Alps, with the 5 Day JR Alpine-Takayama-Matsumoto Area Pass you have unlimited travel for 5 consecutive days in the area!! The pass includes JR trains between Nagoya and Toyama and transportation along the Tateyama Kurobe Alpine Route.
▶︎▶︎ Purchase NOW the 5 Day JR Alpine Area Pass
---
▽Check this perfect itinerary in the Japanese Alps▽
Beautiful, isn't it!?? For more amazing and less know places to visit in Japan, and best ways to go, you can check these articles too!! Discover a different side of Japan besides Tokyo or Kyoto!
▽Related Articles▽
▼Editor's Picks▼
---