10 Best Things to Do in Hakuba
Hakuba Travel Guide: What to Do in Hakuba, Nagano Now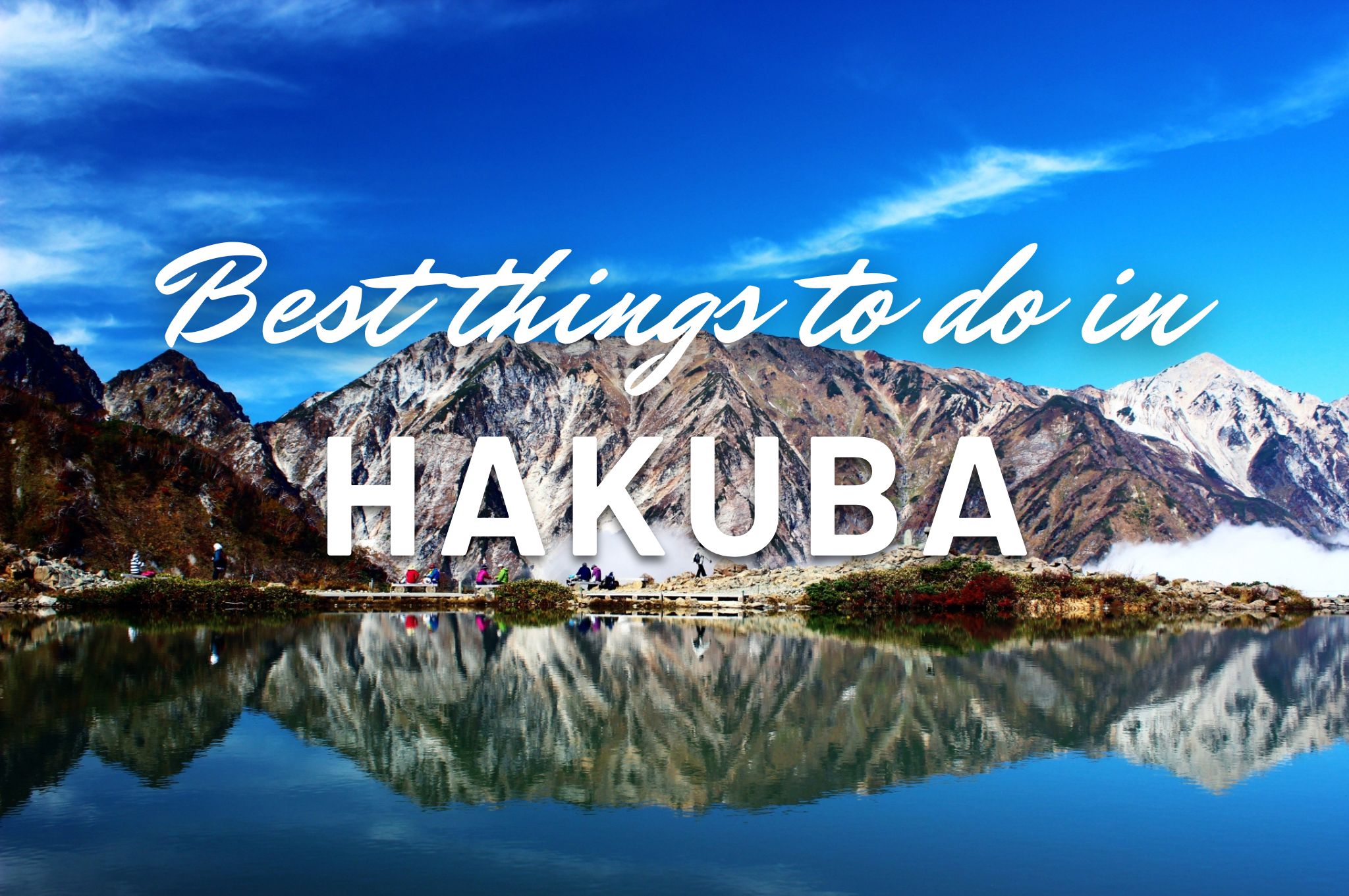 Ready to embark on a journey to one of Japan's most magnificent winter hidden gems? Hakuba Village in Nagano Prefecture is located in the heart of the Japanese Alps. When icy temperatures arrive, Hakuba becomes a winter wonderland filled with breathtaking mountain landscapes with snow-capped peaks, charming villages, and an all-around paradise for winter sports and adventure enthusiasts in search of opportunities for skiing, snowboarding or just exploring the great outdoors. And beyond sports, Hakuba still has plenty of surprises and things to do in store for you.
---
1. Feel like an Olympic athlete at Hakuba Happo-one Ski Resort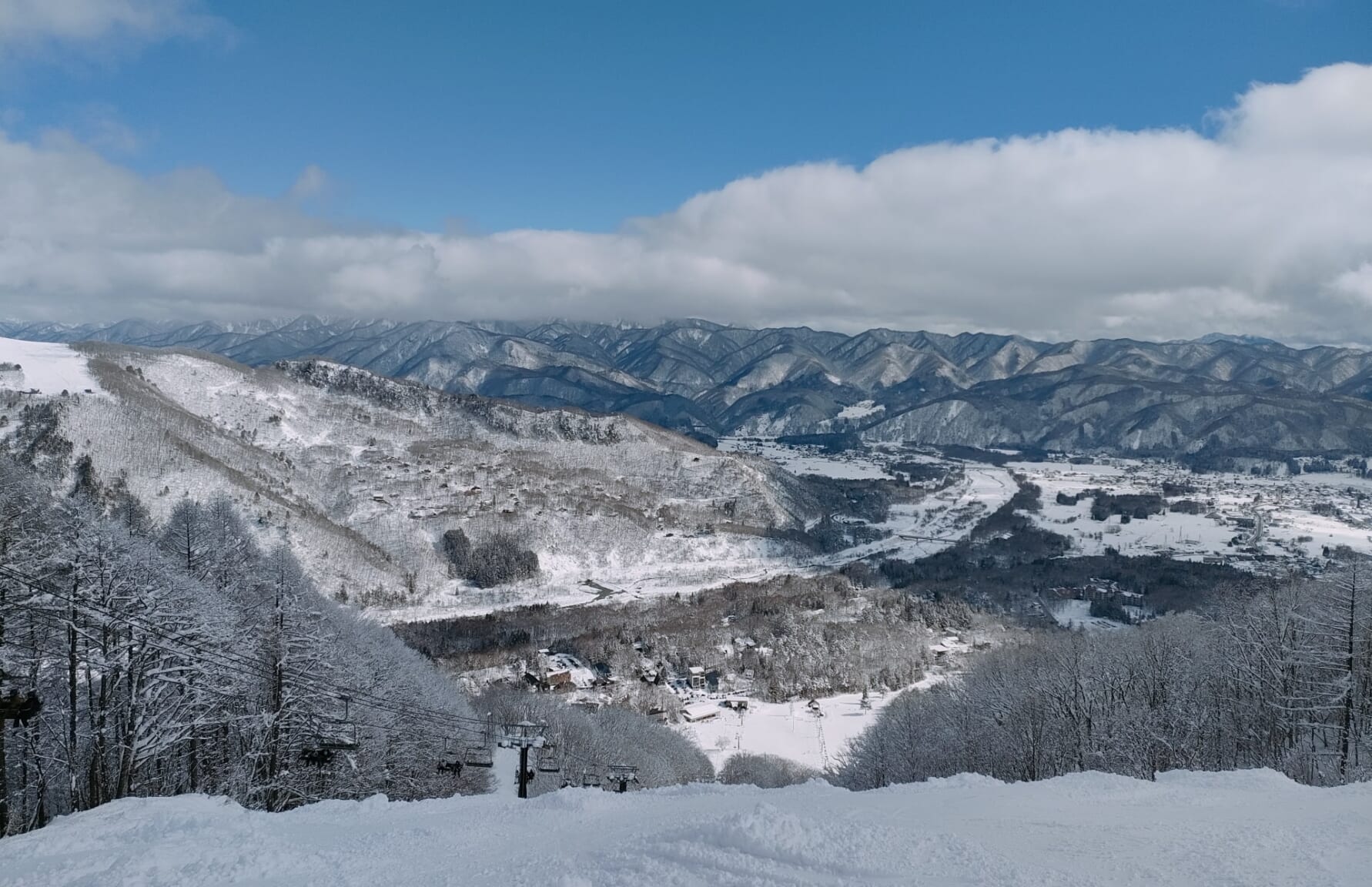 Hakuba Happo-one Ski Resort (白馬八方尾根スキー場) is renowned for being the site of the 1998 Winter Olympics. In the winter months, the resort's appeal lies in its diverse range of courses that cater to both novice and seasoned skiers. The mountainous location evokes the stunning European Alps, and families and experts alike can indulge in skiing activities. The resort's well-equipped kids' park and school are a treat for young skiers. During summer, visitors can also partake in trekking and mountaineering activities available for both beginners and advanced enthusiasts. At an altitude of 1,831m above sea level, the mountain's peak provides breathtaking panoramic views of Hakuba's expansive mountain range.
▶ Hakuba Happo-one official website: http://www.happo-one.jp/english/
For more information about ski resorts in Hakuba, check the following article:
2. Marvel at the beauty of Hakuba Happo-one pond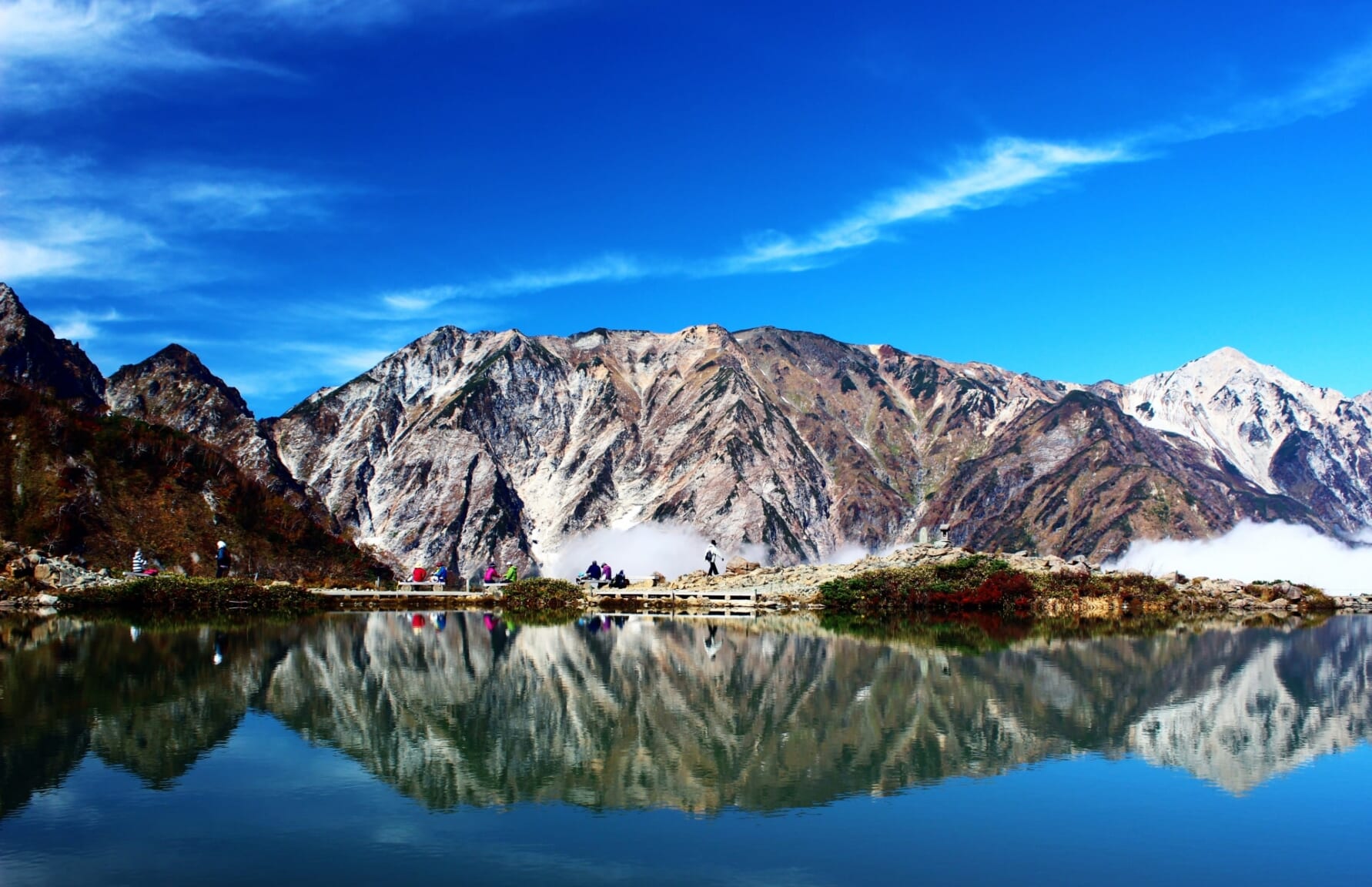 Nestled at an elevation of 2,060 meters in Nagano Prefecture lies the stunning natural wonder of Hakuba Happo-one pond (白馬八方尾根池). This tranquil pond can be easily accessed via a well-maintained 1.5-hour trek through gondola and lift, making it a perfect adventure for both seasoned hikers and first-time trekkers alike. On a clear day, the surface of the water transforms into a mirror, reflecting the majestic beauty of the Hakuba Sanzan, comprised of Mt. Hakuba, Mt. Shakushidake, and Mt. Yarigatake. It's completely stunning during winter, but it's also a beautiful spot during autumn. There are convenient bus services available from both Hakuba Station and Nagano Station to the gondola station. If driving, there's ample parking at the gondola station, making it a convenient option as well
▶ Hakuba Happo-one official website: https://www.happo-one.jp/trekking/
3. Ski to your heart's content at Hakuba Goryu and Hakuba 47 winter sports park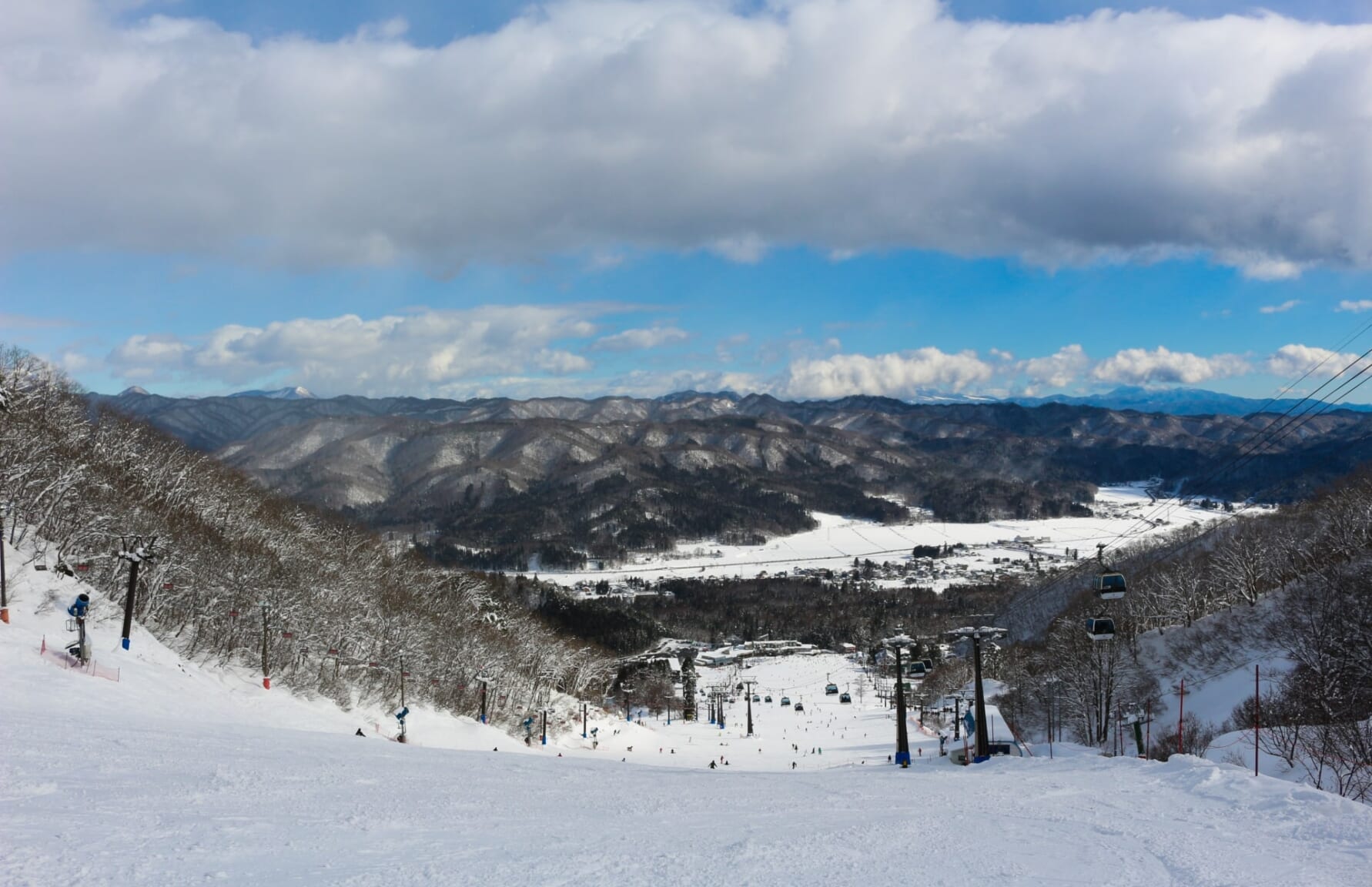 Hakuba Goryu (白馬五竜スキー場) and Hakuba 47 Winter Sports Park (Hakuba47ウィンタースポーツパーク) are two joint facilities that can be accessed with the same skylift ticket. A compound that boasts the longest season since Hakuba Goryu is the first ski resort to open for the season in Hakuba Valley, offering 15 courses with varying levels of difficulty that cater to beginners and experienced skiers alike. Adjacent to Goryu via its upper runs is the Hakuba 47 Winter Sports Park, which features top-notch facilities for advanced snowboarders to test their skills, including half-pipes and a series of 10 kickers up to 20 meters in length. The area also offers amenities such as locker and shower rooms, restaurants, beer bars, and free WiFi. The resort is known for its excellent powder and additionally, is the most popular night skiing destination in Hakuba Valley.
▶ Hakuba Goryu official website: https://goryu47.com/
▶ Hakuba 47 winter sports park official website: https://www.hakuba47.co.jp/
4. Take a moment of peaceful self-reflection at Hakuba village Hasedera temple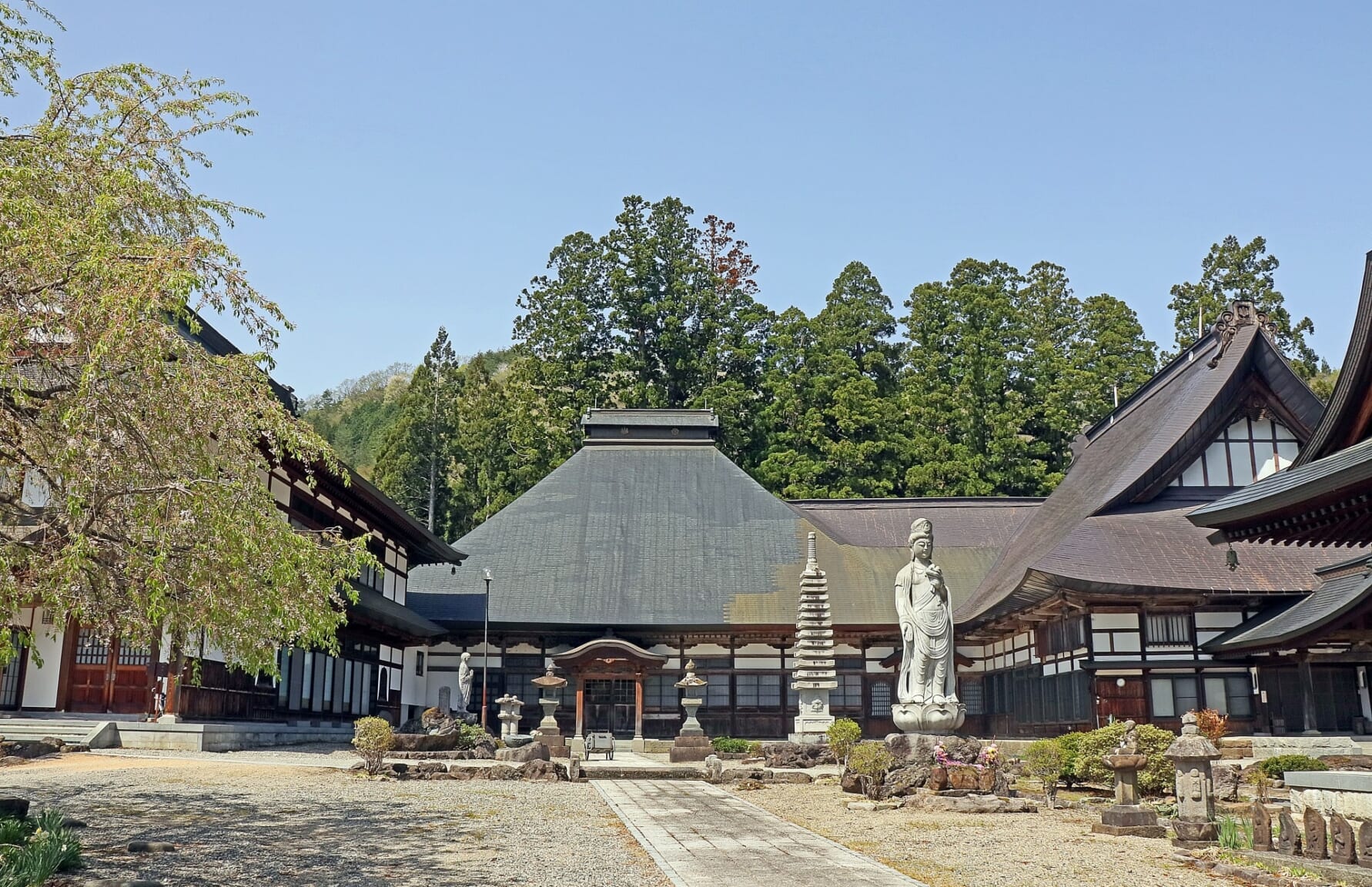 With a rich history spanning over 600 years, Hasedera Temple (長谷寺) was built in 1391 and reconstructed in 1526 under the patronage of Princess Mitsuhime. Located at a seven-minute walk from Iimori Station on the JR Oito Line on the Sengoku Kaido, Hasedera Temple is a place where visitors can get a sense of Hakuba's rich history through the temple gate's stone Buddha statues, the thick beams supporting the main hall, and an ancient cedar tree over 500 years old on the temple grounds. The temple also still maintains its historic buildings, preserving its ancient atmosphere.
▶ Japan Travel and Tourism Association website with practical information about Hasedera Temple: https://www.japan47go.travel/ja/detail/c2588783-40d4-418b-95f0-04bbb4a80f10
5. Enjoy the sights at Hakuba Iwatake Mountain Resort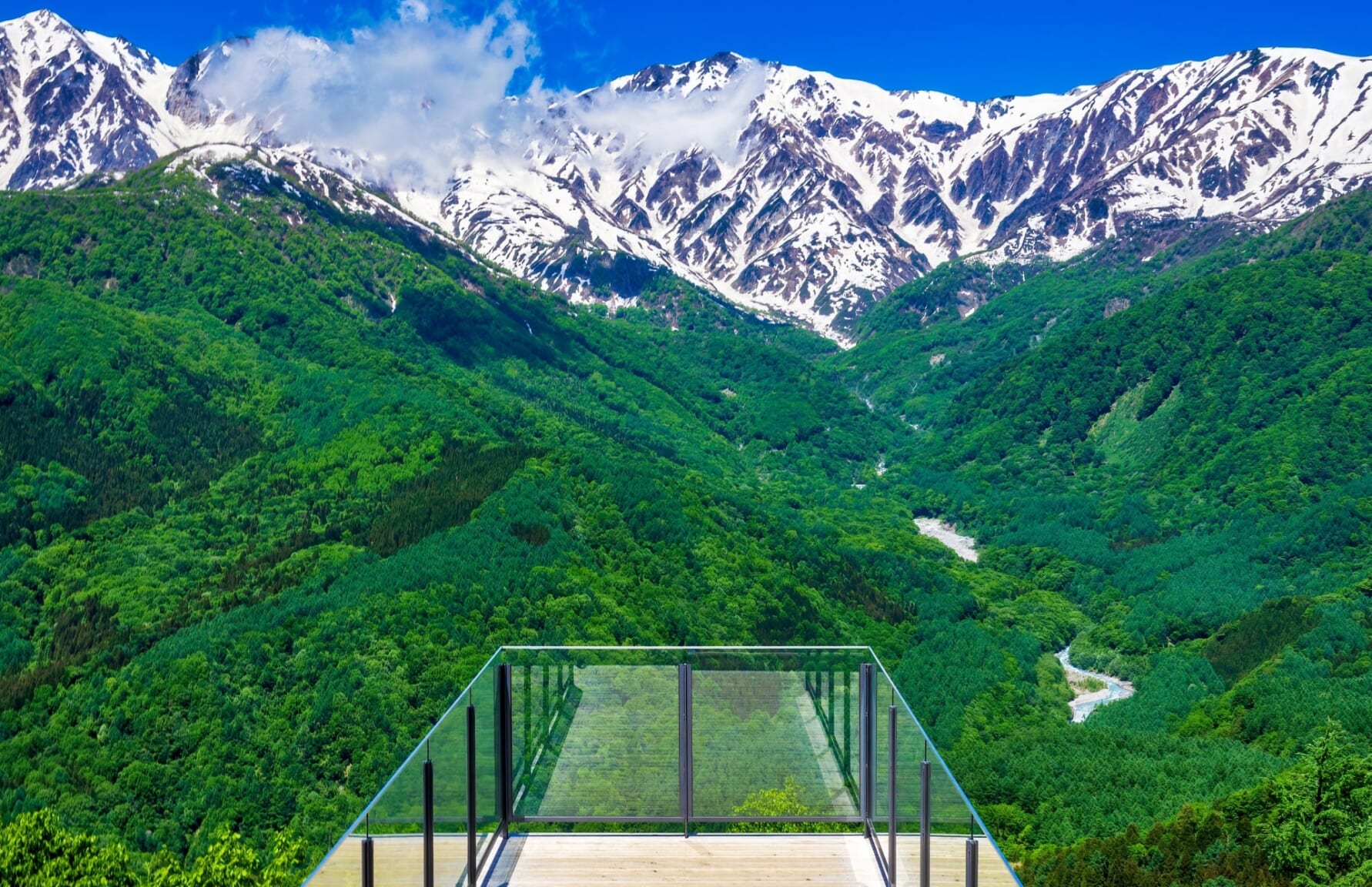 Hakuba Iwatake Mountain Resort (白馬岩岳マウンテンリゾート), located between Happo and Tsugaike, offers a modest yet outstanding independent peak with breathtaking views. The resort provides a beginner's course at the top, making it an ideal destination for those who want to enjoy the quality of snow in Hakuba. Apart from skiing, the resort offers a variety of activities including a dog run, an observation deck, and a snowshoe course. There is also a stylish café and terrace at the summit of Mt. Iwatake, with a spectacular view of the Northern Alps where visitors can relax and enjoy the scenic view.
▶ Hakuba Iwatake resort official website: https://iwatake-mountain-resort.com/winter
6. Reward yourself after hiking at Hakuba Yari Onsen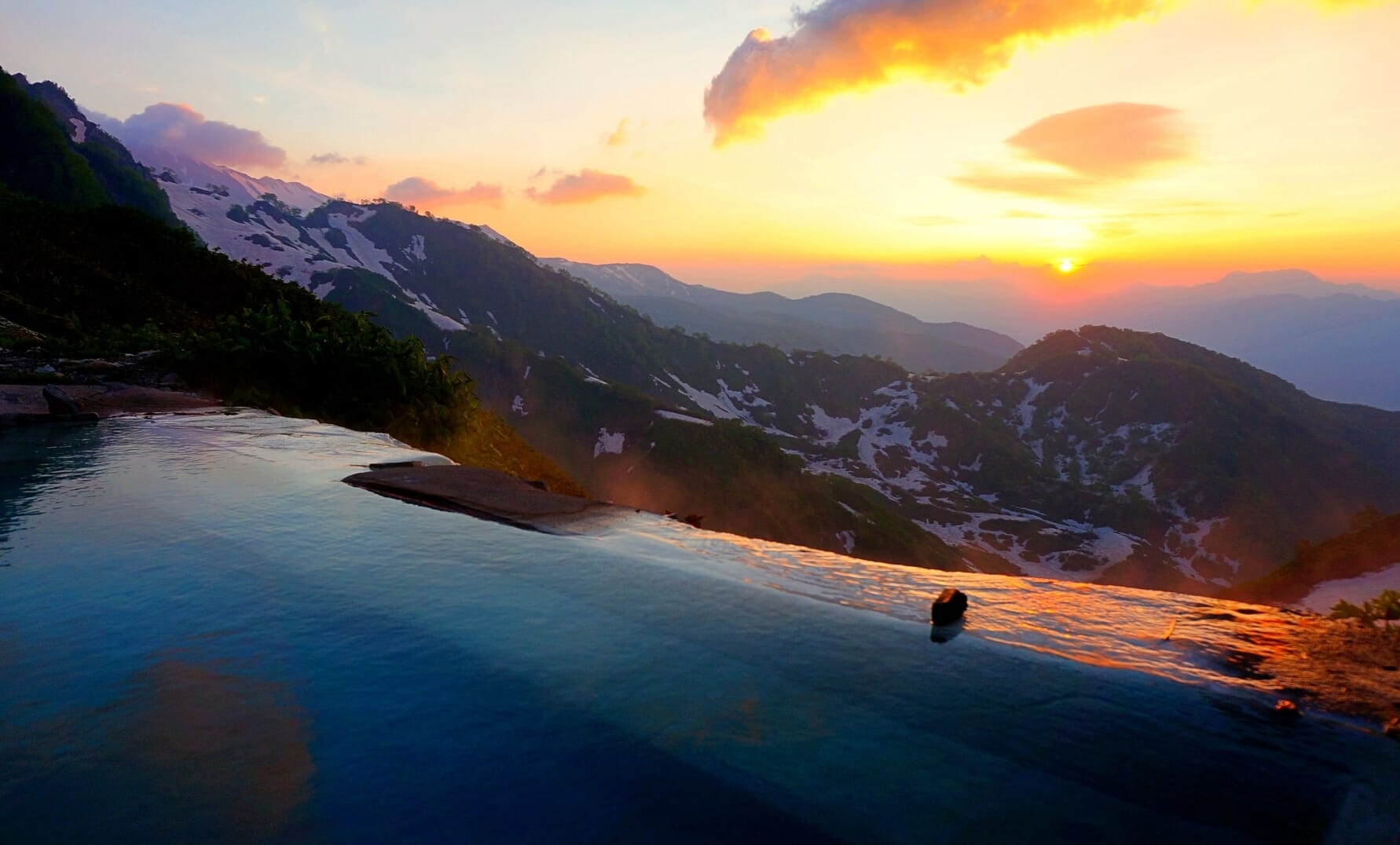 At an altitude of 2,100 meters, halfway up Mount Hakuba Yari in Nagano Prefecture, lies Hakuba Yari Onsen (白馬鑓温泉), only accessible after a 5-hour climb. The reward for the effort is an open-air hot spring with an impossibly breathtaking view of the surrounding mountains from what was for a very long time Japan's highest hot spring. Nowadays other locations have snatched the title, but Yari Onsen can still claim to possess the highest natural spring at altitude in Japan. Regardless of rankings, soaking at an open-air onsen in the middle of the Japanese Alps, known for its stunning vistas of the Shinetsu peaks, where you can enjoy the sunrise or the sunset and starry skies is, quite simply, p-r-i-c-e-l-e-s-s.
▶ Hakuba Yari Onsen official website: https://www.hakuba-sanso.co.jp/yamagoya/yarionsengoya.html
7. Challenge yourself at Mt. Shirouma-dake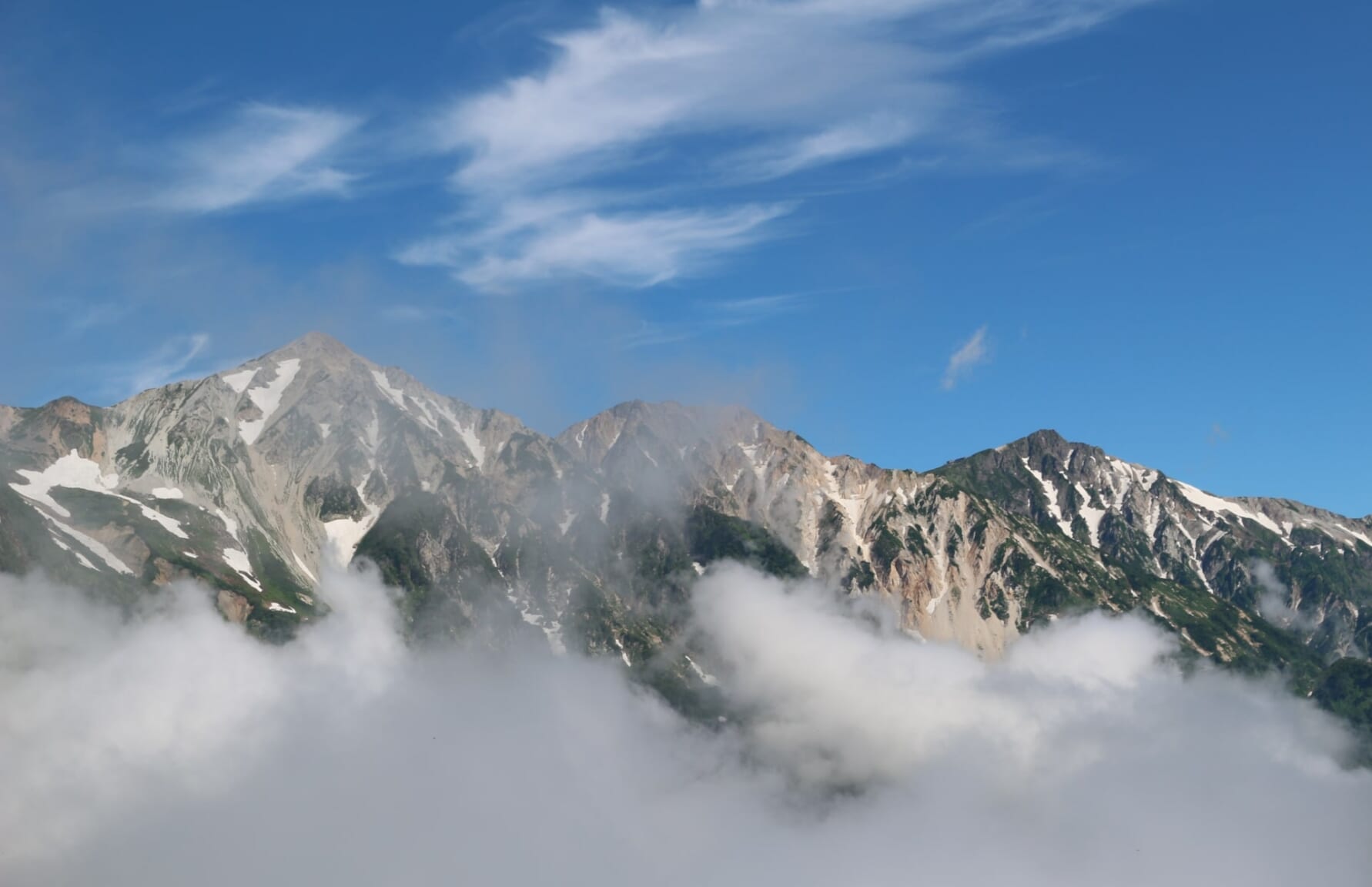 Nestled in Nagano Prefecture, Mt. Shirouma-dake (白馬岳) is renowned for its alpine plants and vast snowy valley. A seasonal wind from the Japan Sea brings heavy snow to the east side of the mountain, forming a unique and complex glacier system. As the snow slowly melts, a plethora of colorful flowers blooms, earning the mountain the nickname "jewel box of alpine plants". There are three trailheads to reach the summit, each offering a different experience. The shortest trail from Sarukura is perfect for first-time hikers, while the Tsugaike Pond trailhead provides a breathtaking view all the way to the top. The Renge Onsen hot spring trailhead is recommended for returning hikers, offering a picturesque wooded hike.
▶ Hakuba Villa Tourism website with information about Mt. Shirouma: https://www.vill.hakuba.nagano.jp/green/tozan_trekking/model_access.html
8. Watch athletes train at Hakuba Jump Stadium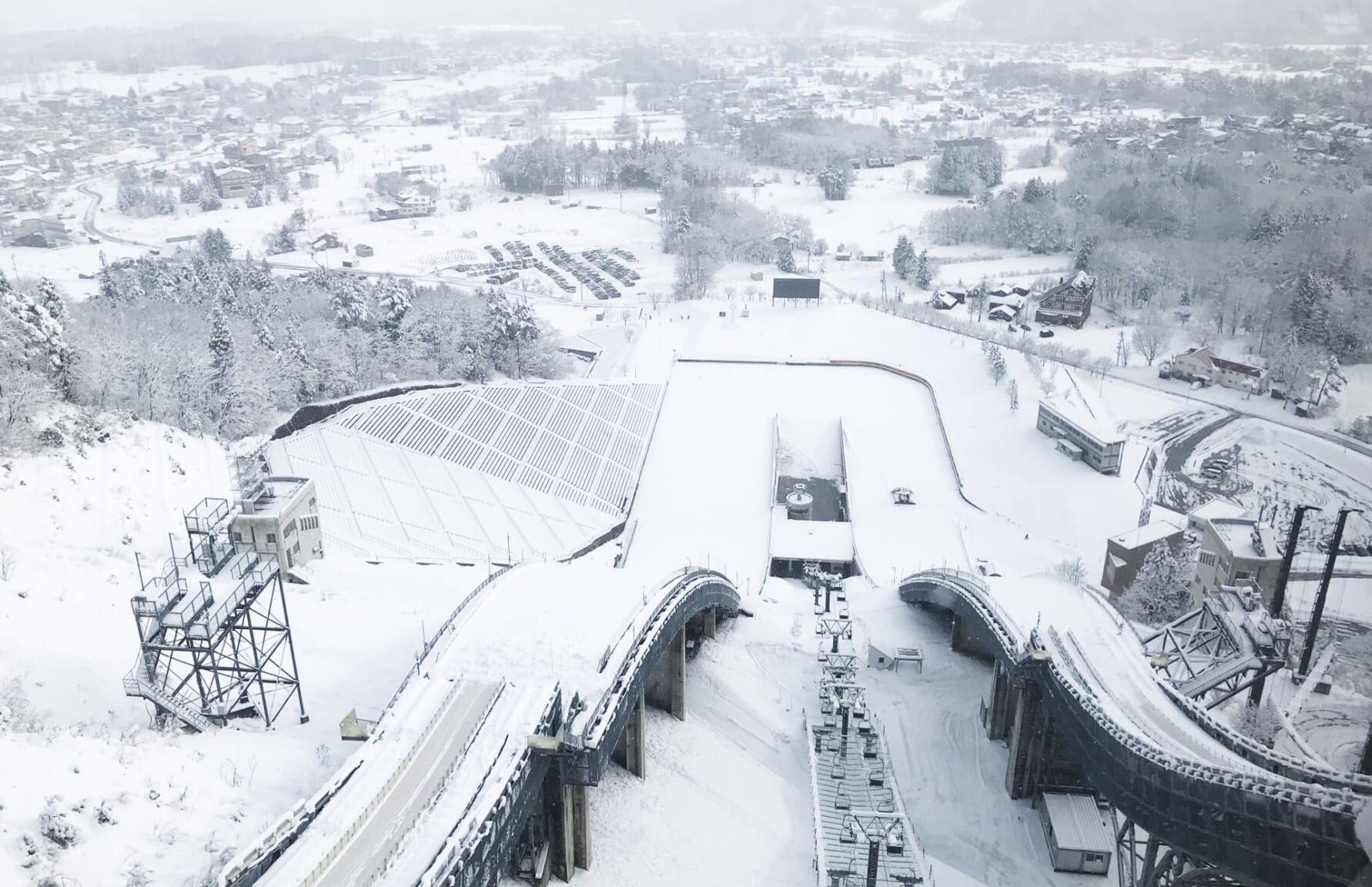 The Hakuba Ski Jump Stadium (白馬ジャンプ競技場) is a popular tourist destination and a must for vertigo lovers. The site boasts two jumps, the Normal Hill and the Large Hill, which are accessible by lift and elevator. Visitors can experience standing at the same height as athletes and observe their jumps and flying stints. When the facilities aren't in use, visitors are able to try their hand as long as their skill and bravery are up to the task. Additionally, the Olympic Gallery on the second floor of the Start Tower features displays related to the Nagano Winter Olympics and Paralympics.
▶ Hakuba Jump Stadium official website: http://gyosei.vill.hakuba.nagano.jp/public_facilities/jumping_studium.html
9. Have a taste of Shinsu soba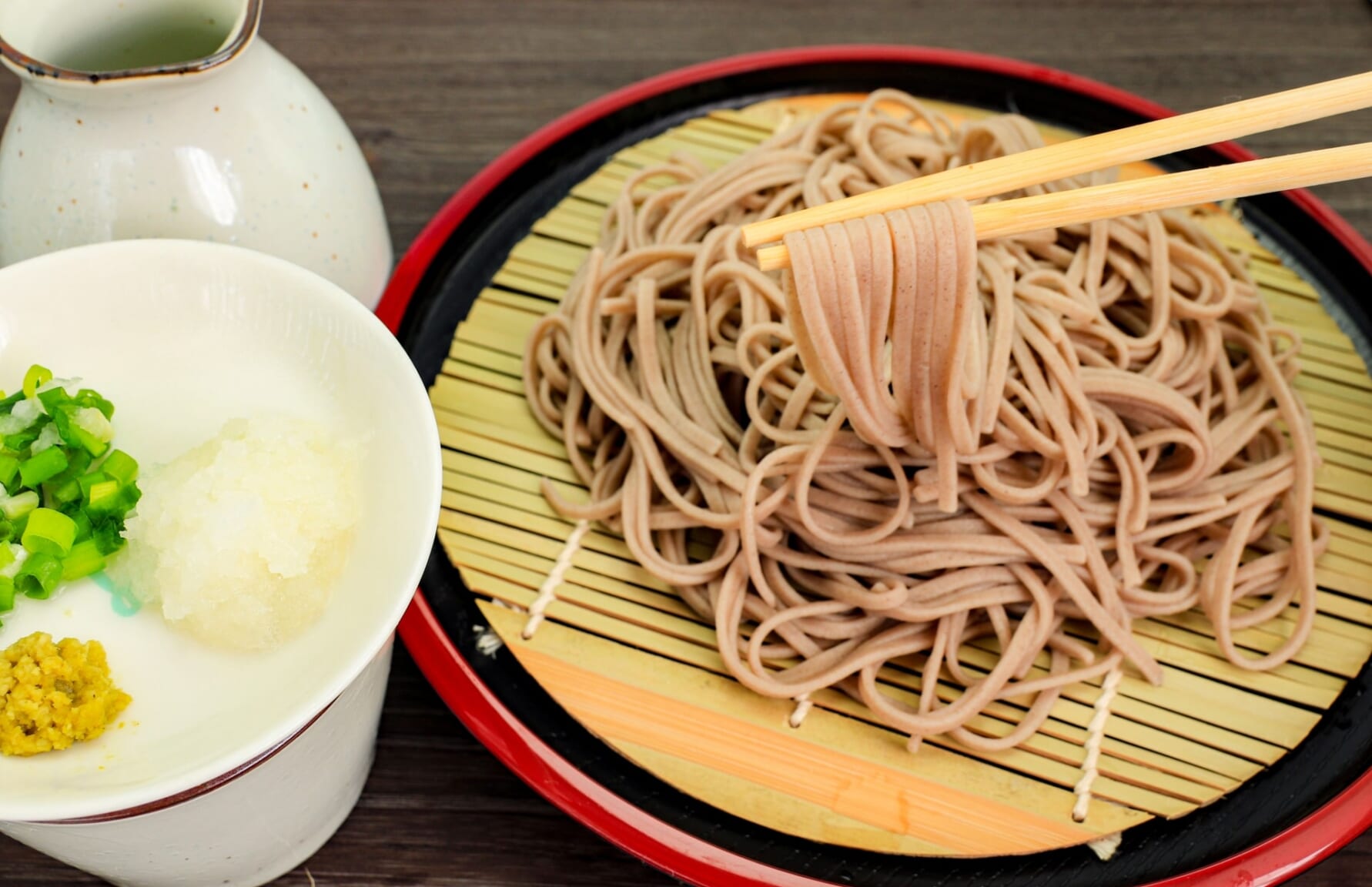 Nagano Prefecture has been a long renowned region for its top-quality Shinsu soba (信州そば) noodles. A tradition developed since ancient times thanks to a cool climate even during summer months and very contrasting temperatures between night and day, crucial circumstances that allow growing buckwheat of great quality, which is the main ingredient of soba. The name Shinsu soba comes from the old name of Shinsu Province, which is what Nagano Prefecture used to be called before the Meiji Era. You will notice there are lots of soba specialty restaurants scattered around your way, be sure to check them out! And if you happen to be in Nagano prefecture around October or November, the harvesting season is ripe with soba festivals in many places!
10. Step back in time at Aoni District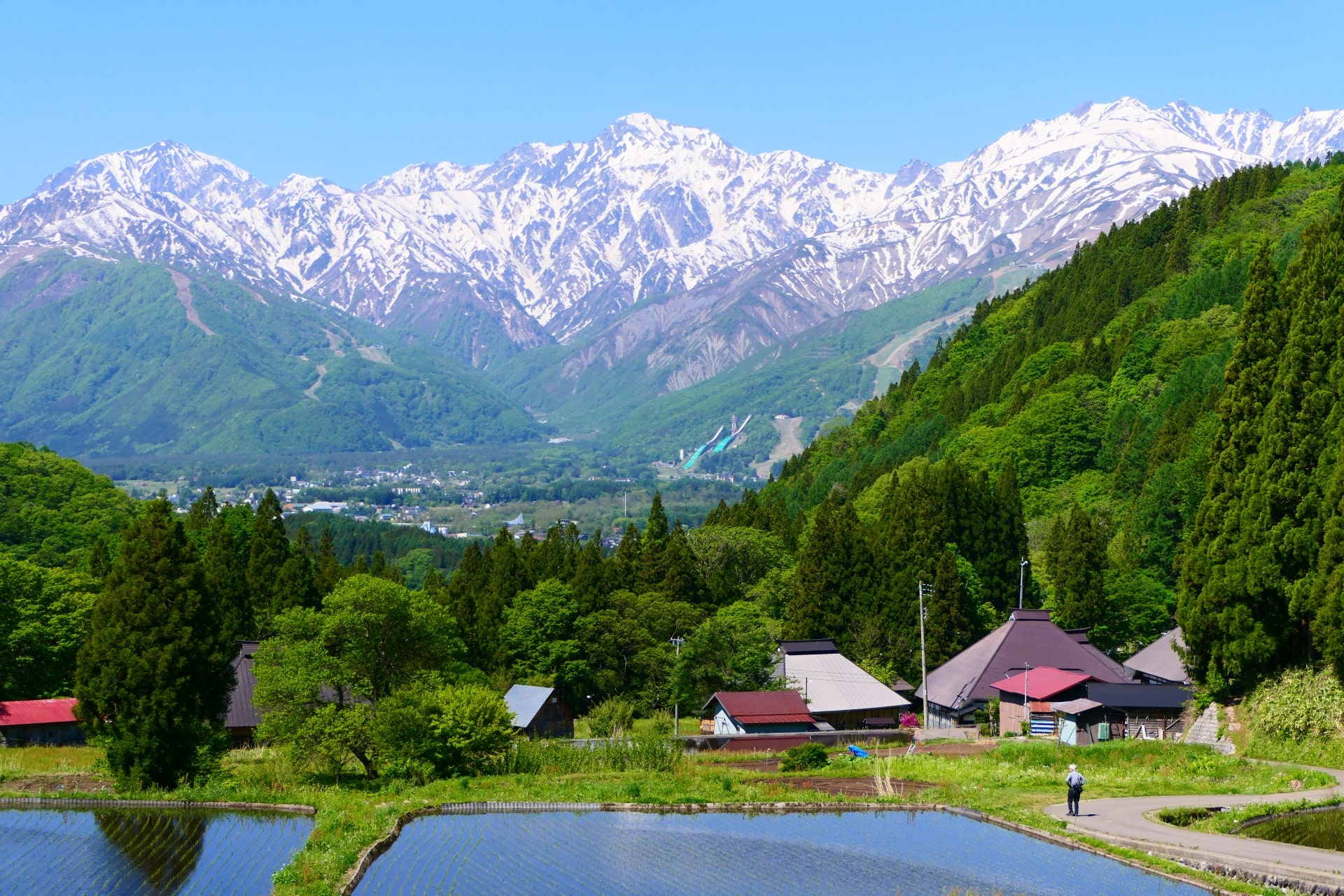 Aoni (青鬼) is an Important Preservation District for Groups of Traditional Buildings, declared by the Agency for Cultural Affairs on 4 December 2000. About 60 hectares include residential areas, terraced rice paddies, farmland, and a part of the mountain forest. The district's main buildings are arranged along contour lines, forming a very photogenic traditional rural landscape. The terraced rice paddies with stone walls on the small hill east of the village were also recognized as one of the "100 best-terraced rice paddies in Japan" in 1999. And talking about rice, Aoni is the only place where an ancient purple variety of rice called Murasakimai (紫舞) is cultivated, which has gained attention recently for its incredibly nutritious qualities. Be sure to try it!
▶ Hakuba Village official website with information about Aoni District: https://www.vill.hakuba.lg.jp/gyosei/soshikikarasagasu/shogaigakushusportska/hakubamurakominkan/3/bunkazai/7989.html
---
If what you're looking for is picturesque alpine scenery, world-class skiing and snow-related facilities, with a dash of stunning traditional architecture, and a wide range of outdoor activities, Hakuba is your answer.
▽Subscribe to our free news magazine!▽

For more information about traveling and winter activities, check out the following articles!
▽Related Articles▽
▼Editor's Picks▼
---