Hokkaido: Best Things to Do in Winter
Hokkaido in Winter: Best Things to Do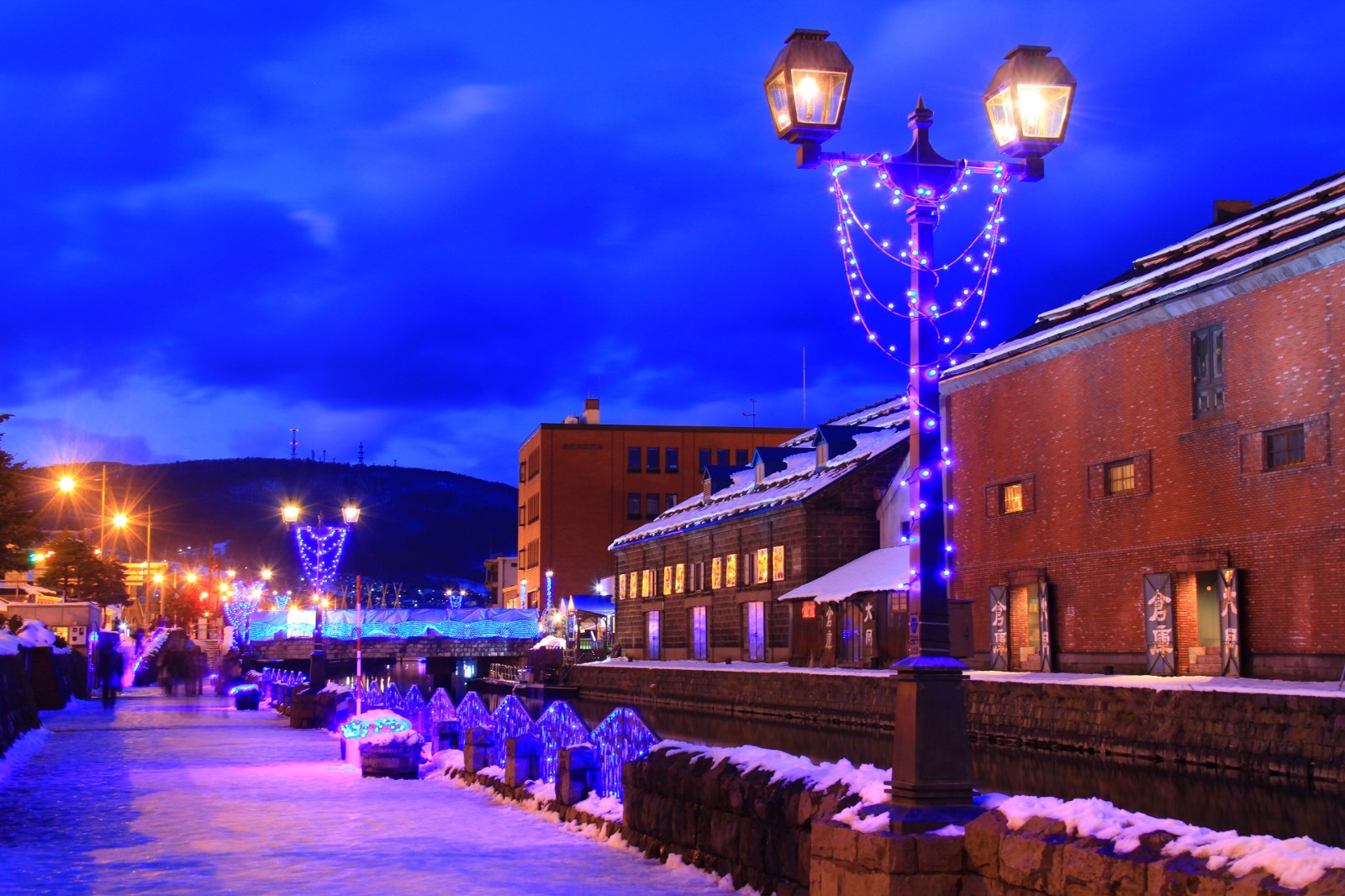 Planning a trip to Hokkaido? Wondering when is the best time to visit Hokkaido?? After reading this article, you may think winter (from December to February) is the best season to visit and have the most wonderful experience in Hokkaido!
Japanese northern wonderland, Hokkaido is one of the most popular travel destinations in the country through the year. With the tremendous nature, beautiful cities and delicious food, Hokkaido is a pure treasure land of Japan.
As it's located in northernmost of the country, the climate in Hokkaido is much cooler than mainland of Japan. During winter time from December to February, it snows regularly and the temperature drops below 0℃, which results many tourists avoid visiting there due to the unfamiliar weather condition. However, it's also the most beautiful time of the year when the vast land is covered in white snow, creating the most spectacular scenery.
So today, I'd like to introduce some of most wonderful things you can see/experience in Hokkaido only in winter time and why it could be the best time to visit 😉
*Please note that this article contains affiliate links.
1. Enjoy Ski/Snowboarding
Hokkaido is home to several world class ski/snowboarding resorts, which attracts visitors from all over the world. The quality of powder snow in Hokkaido is highly praised and the magnificent scenery of mountain range is just breathtaking. Rusutsu and Niseko Village are two most famous ski resorts in Hokkaido.
Multiple slopes are offered depending on your skii levels, and even if you are not into winter sports, most of resorts offers snow parks, onsen and some indoor facilities. Most of ski resorts in Hokkaido open from late November~early December till April~May.
▼ more info ▼
2. Witness Natural Phenomena
Winter in Hokkaido is so cold that something very extraordinary can happen. There are some "natural phenomena" which we can only see in Hokkaido with particular conditions, such as "Diamond Dust", "Sun Pillar" or "Snow Roller". This is why Hokkaido deserves to be called Japanese winter wonderland 🙂
3. Attend Sapporo Snow Festival
The country's biggest winter snow festival is held in Sapporo City, Hokkaido every year and invites millions of visitors. It's simply amazing to see the amount of man-made snow/ice sculptures are displayed, and the city gets so festive by celebrating the frozen winter. It's definitely one of best festivals in the world.
Sapporo offers a plenty of tourist attractions which you can enjoy together with the snow festival such as the morning fish market, Sapporo Beer Museum, parks, restaurants and more. (Related article: Best Things to Do in Sapporo)
▼more info▼
4. Sapporo White Illumination
Along with Sapporo Snow Festival, Sapporo White Illumination is one of the most spectacular winter events in Hokkaido. Sapporo White Illumination is a classic illumination event held at multiple locations in Sapporo City during winter.
Besides Sapporo White Illumination, various light-up events are held across Hokkaido during winter. Please check the link below to find out more spectacular winter lights that you can see in Hokkaido only this time of the year!
5. Visit Otaru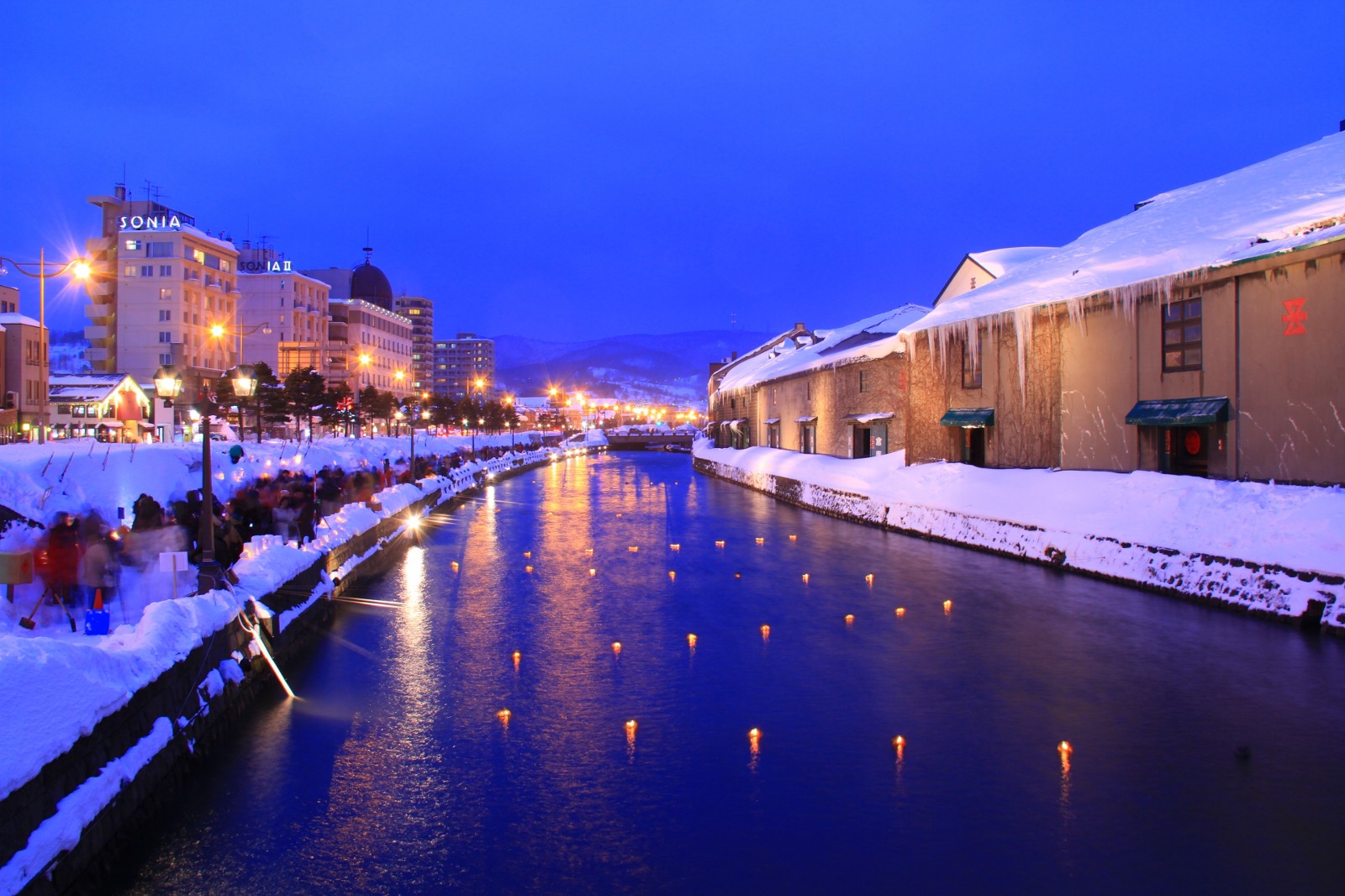 Otaru (小樽) is a harbour city near Sapporo (approx 38 km away). It's a popular day trip destination best known for the scenic streetscape with the canal and old warehouses as the city used to serve as a port town in late 19th century. There is a light-up event "Snow Light Path Festival" held during February, and the city glows with white snow at night.
Official Website: http://yukiakarinomichi.org/
6. Watching Drift Ice
Drift ice can be seen in the Okhotsk Sea in the eastern part of Hokkaido during winter. But how?? Of course with "Icebreaker Ship"!! There are two ships operates during winter: Garinko from Monbetsu City and Aurora from Abashiri City, both can take passengers to the frozen open sea through drift ice. Take the most exciting winter voyage 😉
▶ Drift Ice Sightseeing tour Icebreaker Ship Garinko-go Ⅱ
7. Shikaribetsu Kotan Ice Village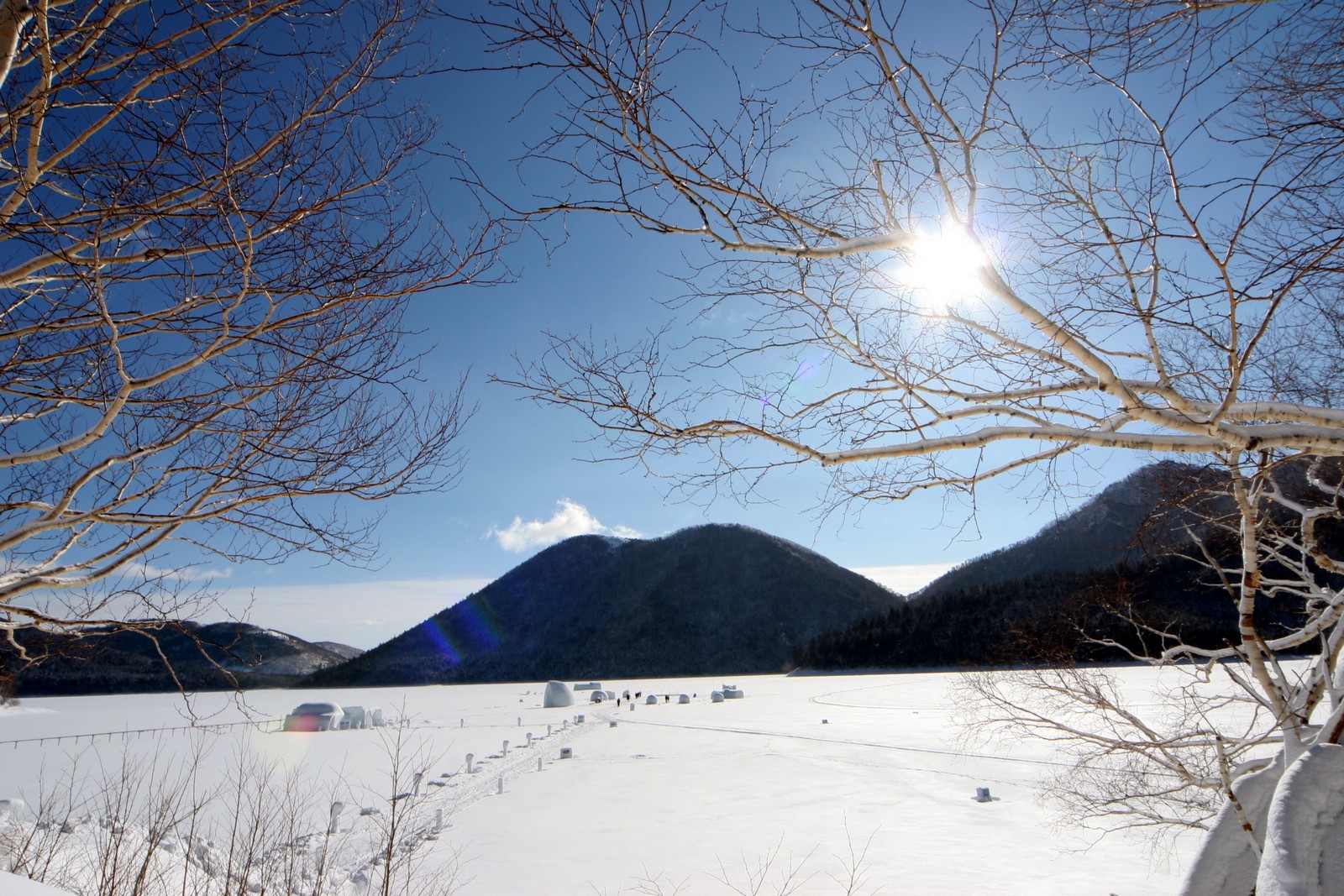 The ice village of Lake Shikaribetsu only appears during the coldest time of year from late January to early March, literally on the frozen lake. The village consist of an ice and snow made bar, concert hall, chapel, lodge and open air Onsen bath.
▼more info▼
8. Hoshino Resort Tomamu Ice Village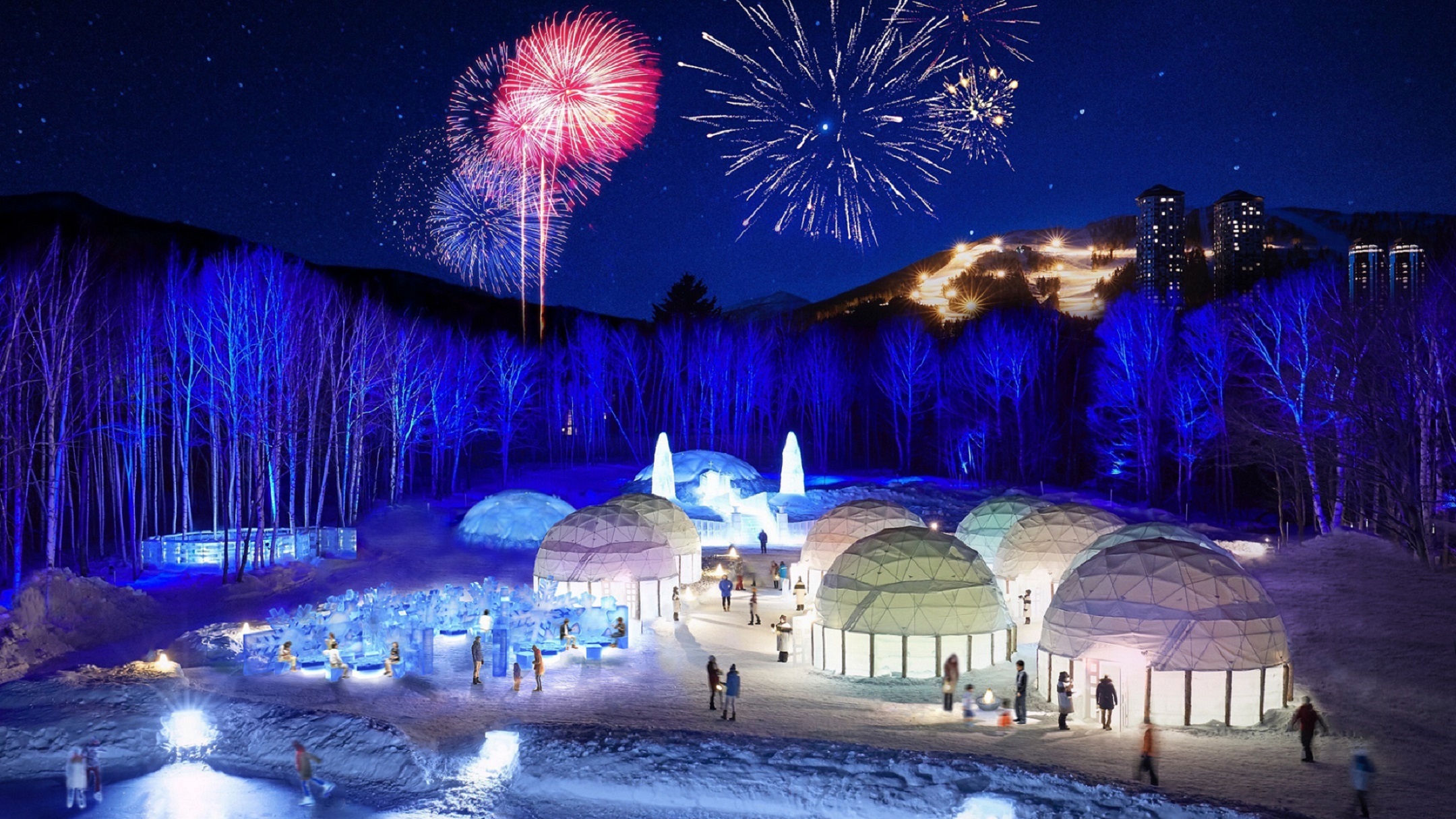 Another magical winter wonderland made of ice and snow will be opening in Hokkaido. Hoshino Resort Tomamu Ice Village will be opening from December to March offering various activities and entertainments using ice and snow including the Ice Bar, Ice Hotel, Ice Sweet Shop, staking rink and more!
▼more info▼
9. Ride a Dog Sledding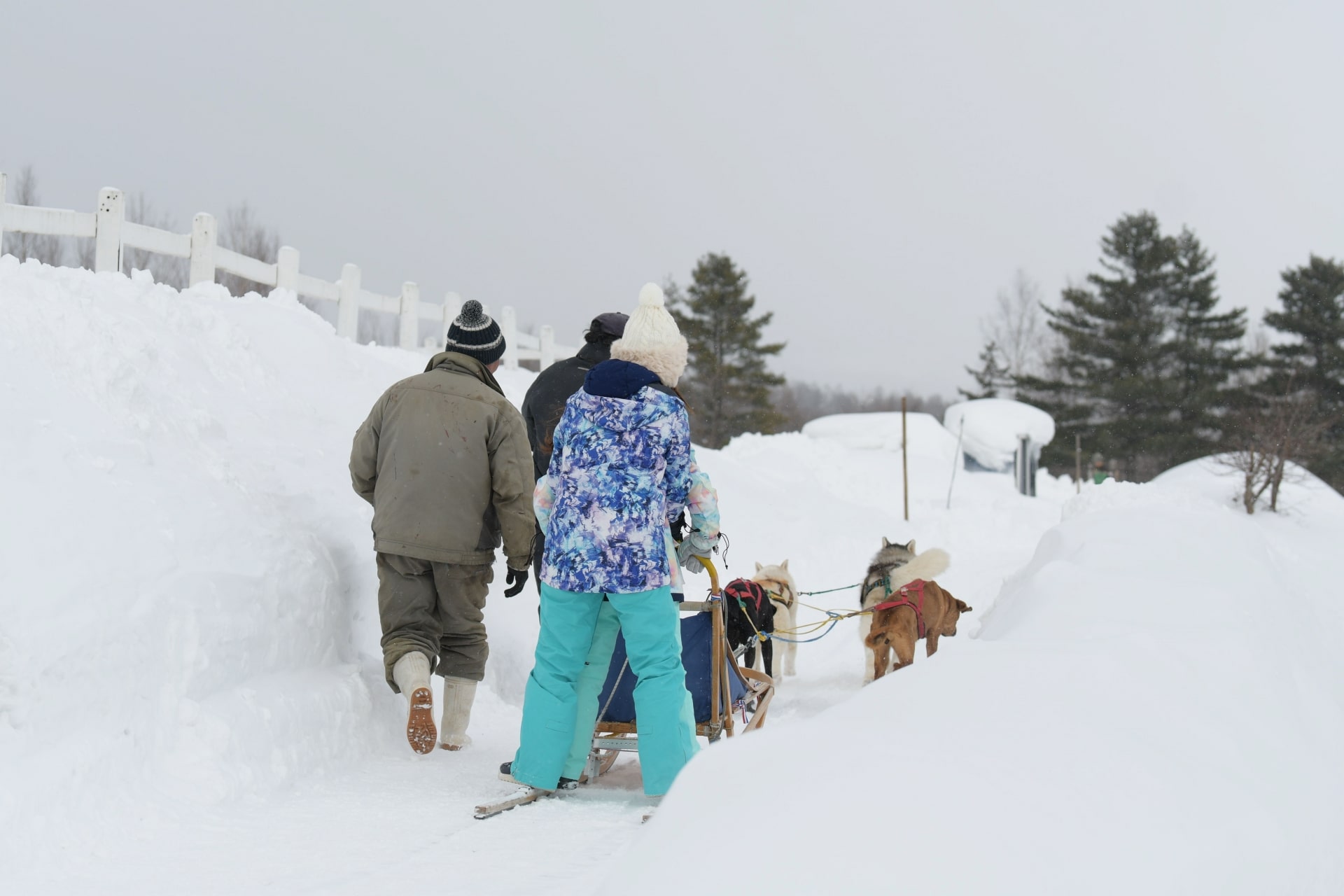 One of the most fun and dreamy things to do in winter is riding a dog sled which can be only done in very cold and snowy places. In Japan, you can try this fun activity in Hokkaido! Have a rare and wonderful winter experience in the majestic nature of Hokkaido only this time of the year!
10. Eat Crab
What's the best thing to do in Hokkaido?? I guess one of biggest reasons for many is to try their delicious local food. Especially winter is the best time to taste their high quality seafood products, and CRAB is one of the top choices.
Early winter is the best time to try Hokkaido's signature King Crab (Tarabagani), which is very thick and has rich taste. You can also find other crabs like Snow Crab (Zuwaigani) in mid winter and Hairy crab (Kegani) from late winter.
▼Book the famous CRAB restaurant in Hokkaido▼
▼Check out more Winter Festivals in Hokkaido! ▼
What did you think about my list of most attractive things about Hokkaido in winter time?? There are more spots where you can have special "winter" experiences in Japan! You may wanna check out these articles below to find out where! 😉
▽ Related Articles ▽
▼ Editor's Picks ▼
---