6 Best Hokkaido Snow Festivals 2024
Best Snow Festivals to Visit in Hokkaido

Hokkaido is arguably the best travel destination in Japan for winter. The beautiful northern wonderland is covered in white snow during winter, and filled with fascinating winter attractions such as skiing, hot spring Onsen baths, stunning snowscapes and delicious local specialties. And one thing you shouldn't definitely miss out in Hokkaido in winter is snow and ice events held across the land. Not only the world famous Sapporo Snow Festival, but there are more spectacular winter festivals that are worth visiting!
In this article, I'd like to introduce 6 best winter festivals in Hokkaido in 2024 where you can have the most wonderful winter experience! Let's take a look 🙂
*Please note that this article contains affiliate links.
1. Sapporo Snow Festival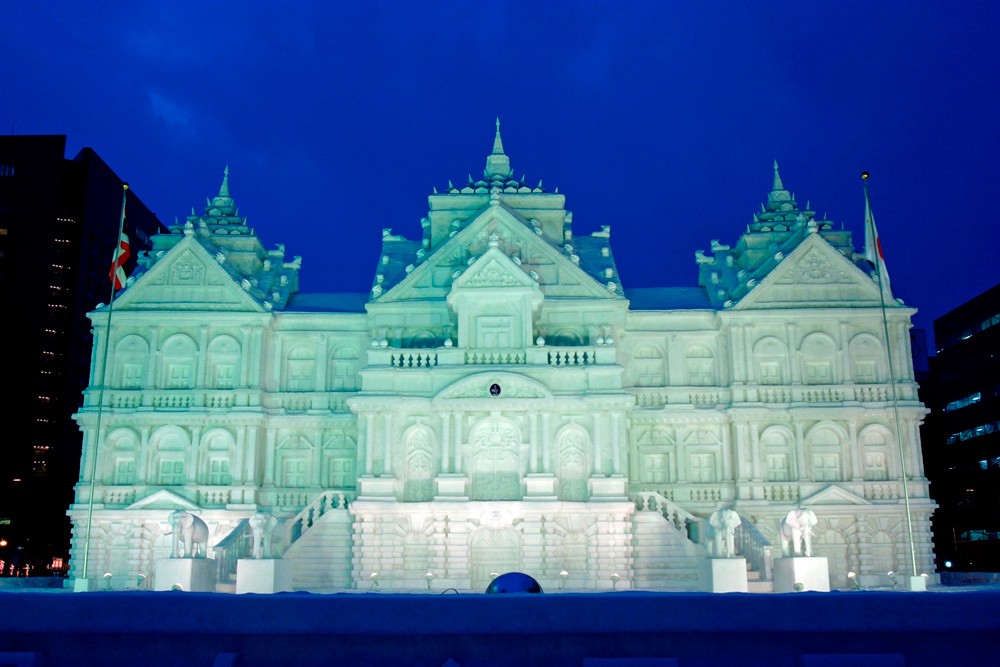 Sapporo Snow Festival or Sapporo Yuki Matsuri (さっぽろ雪まつり) is a winter festival held annually in the capital city of Hokkaido, Sapporo for 12 days in February. It's the biggest winter festival in Japan which invites about 2 million visitors from Japan and around the world. The festival takes place at three venues in Sapporo City and displays hundreds of spectacular snow statues and ice sculptures in various sizes and shapes. There are also snow attractions like snow slides and snow rafting which are suitable for families with kids.
As I mentioned, over million people visit the festival every year, and hotels in Sapporo tend to get fully booked around the festival period. It would be hard to get a hotel room without booking in advance. Here are our recommendations of hotels near the Sapporo Snow Festival site.
▶ 5 Best Hotels near Sapporo Station and Sapporo Snow Festival
Date: 4 to 11 February 2024
Hours: all day (Tsu Dome Site 9:00 to 17:00)
Fee: Free
More info: Guide to Sapporo Snow Festival
2. Asahikawa Winter Festival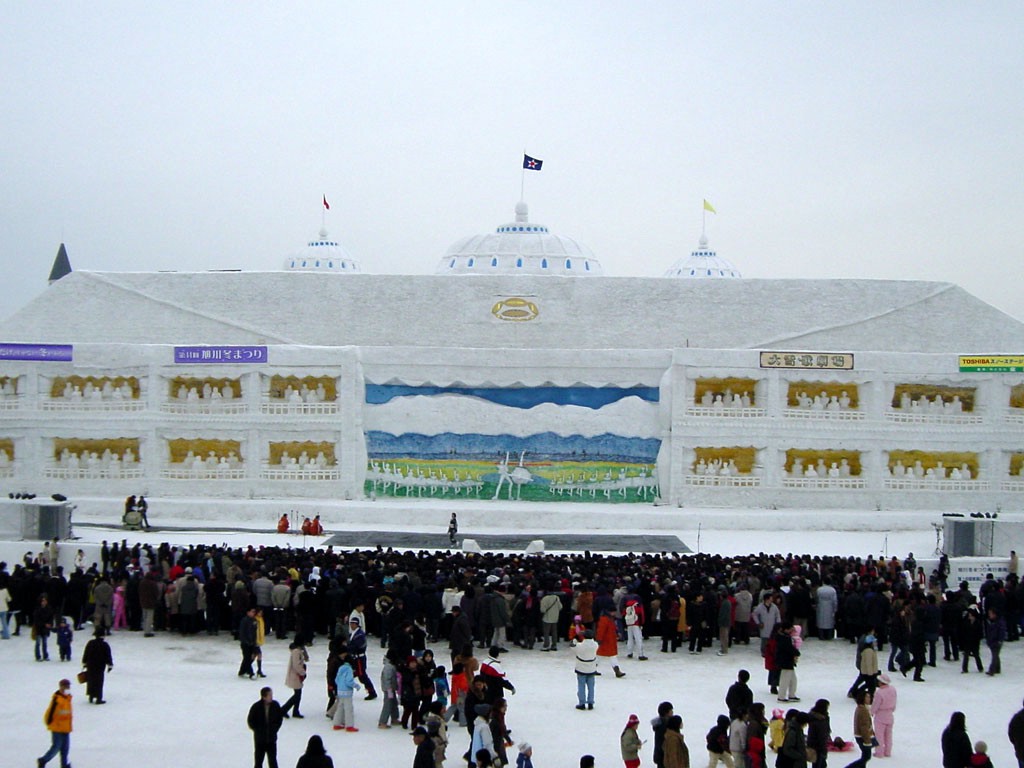 Asahikawa Winter Festival or Asahikawa Fuyu Matsuri (旭川冬まつり) is held at Asahikawa City in the central area of Hokkaido. The festival attracts over 1 million visitors every year, and this is the second largest snow festival in Hokkaido after Sapporo Snow Festival, which is held around the same period of the year in February.
The festival features magnificent snow statues and ice sculptures. At Asahikawa Winter Festival, visitors can enjoy gigantic sized snow sculptures which the festival focuses and put efforts most. In fact, they hold a Guinness World Record for the largest snow sculpture-a 30 m tall replica of Korean fortress which was made in 1994. The night time illumination, special events, shows, playgrounds and fireworks also can be enjoyed during the festival.
Date: TBA (7 to 12 February 2023)
Hours: 9:00~21:00
Fee: Free
3. Otaru Snow Light Path Festival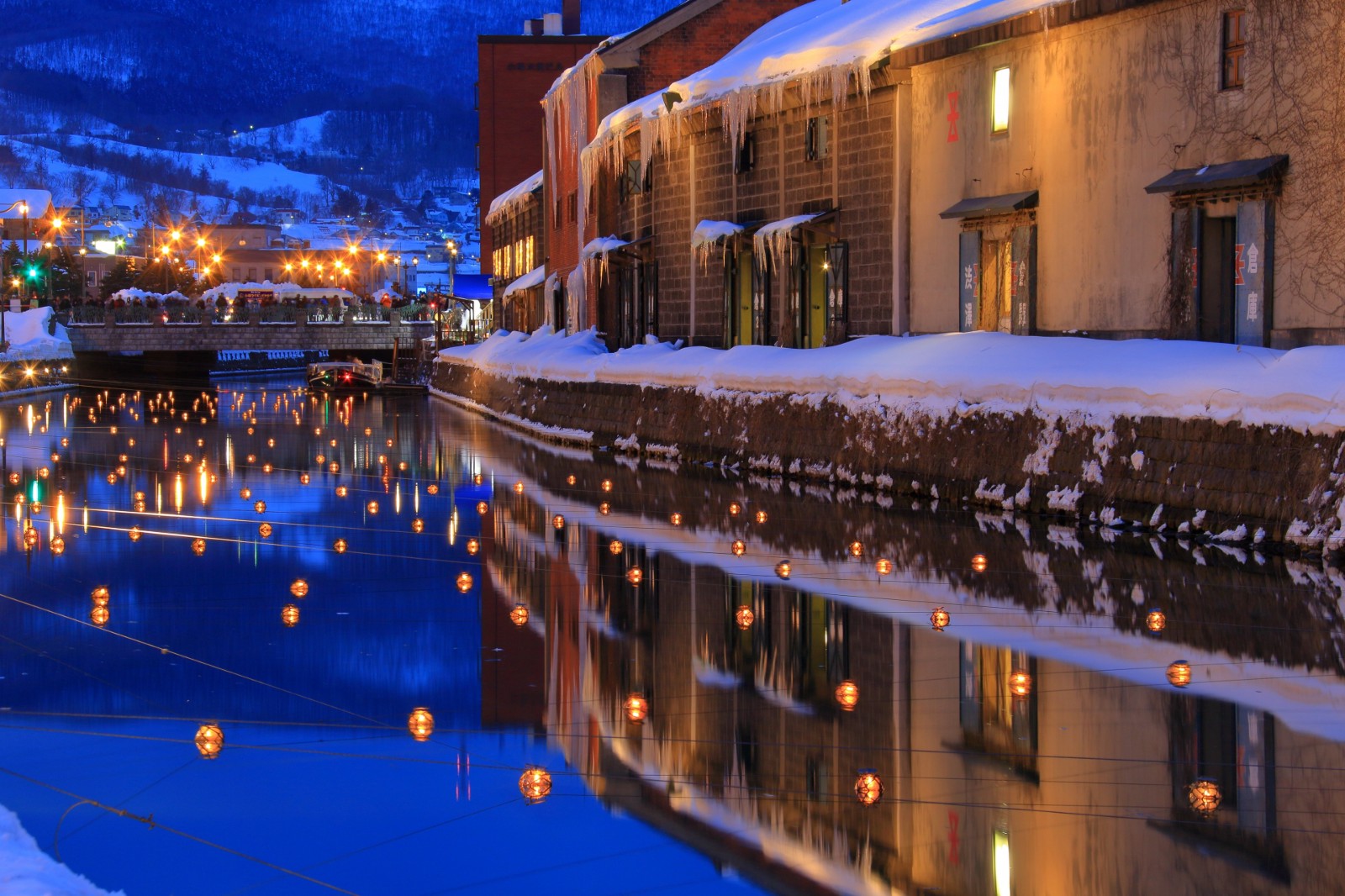 Otaru is a harbour city about 30 km away from Sapporo City, and known for its scenic and charming streetscape with the canal, gas lamps and red brick buildings. Otaru Snow Light Path Festival or Otaru Yuki Akari no Michi (小樽雪あかりの路) is a popular winter festival held at Otaru City every February for 10 days and invites about 500,000 visitors during the period.
The festival features lights and snow lanterns with candles which decorate the snow covered city for 10 days, and the stunning scenery of Otaru City, white snow and lights can be enjoyed at night. Otaru Snow Light Path is the most magical and romantic snow event in Hokkaido.
Date: 10 to 17 February 2024
Hours: 17:00~21:00
Fee: Free
4. Chitose and Lake Shikotsu Ice Festival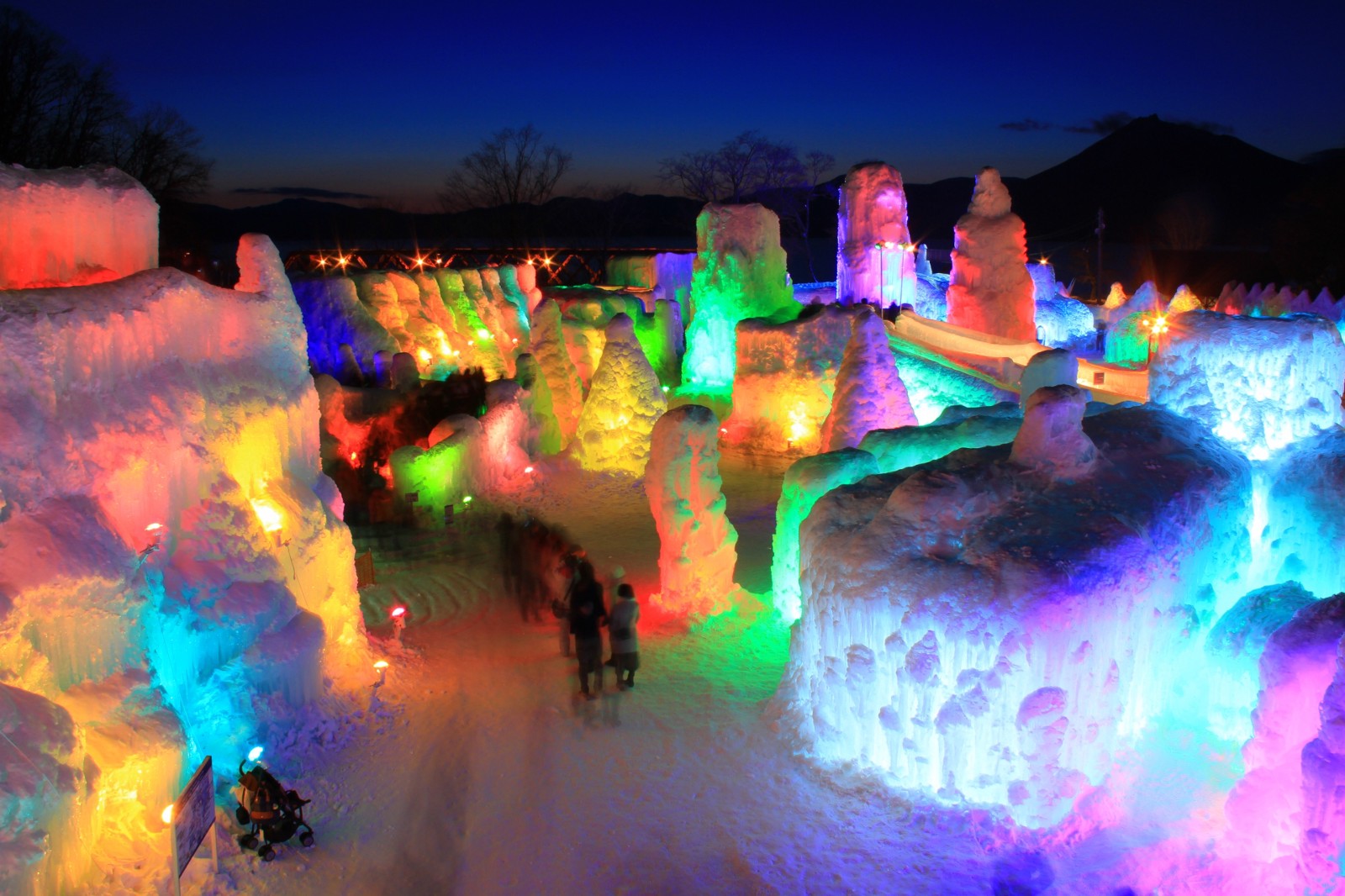 Chitose and Lake Shikotsu Ice Festival (支笏湖氷濤まつり) is an ice festival held at Lake Shikotsu within Shikotsu-Toya National Park, which is located about 40 minutes away by car from Sapporo City. The festival features numbers of ice statues in various sizes that are made by sprinklers with the water from Lake Shikotsu, which is counted as the clearest lake water in Japan.
The statues are lightened up with colourful lights at night, creating a mystical and dreamy atmosphere. There are also other ice made attractions such as a gigantic slide and a rink where kids can play. Several special events (fireworks on Sat & Sun) are held during the festival as well as stalls selling hot food, drinks and local products. Shikotsu Lake is one of the most popular Onsen resorts in Hokkaido and there are several Onsen baths recommended to visit along the festival.
▶ Book Chitose Lake Shikotsu Ice Festival Tour
Date: 27 January to 25 February 2024
Hours: 10:00~20:00 (Light up 16:30~)
Fee: 500 yen
5. Lake Shikaribetsu Kotan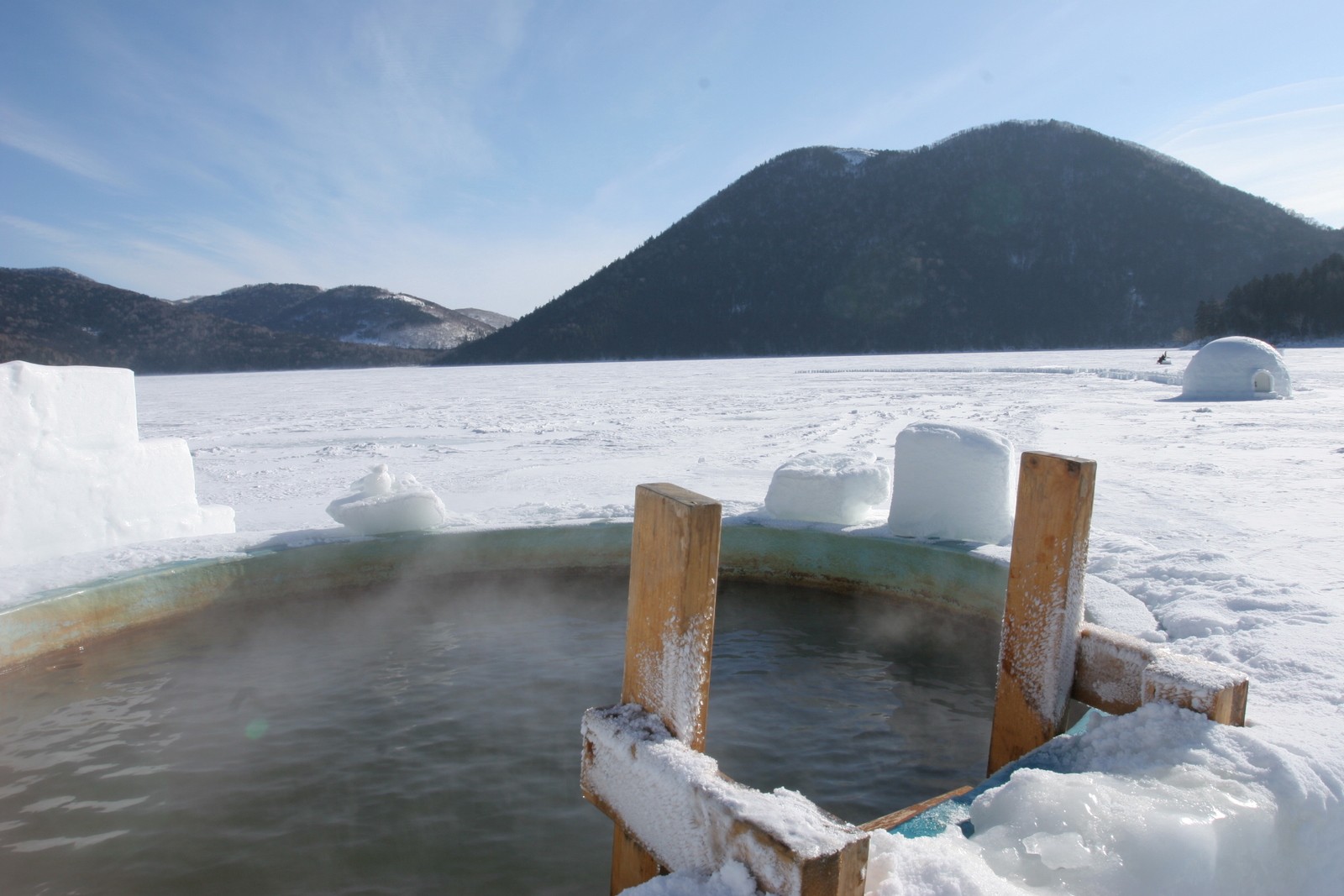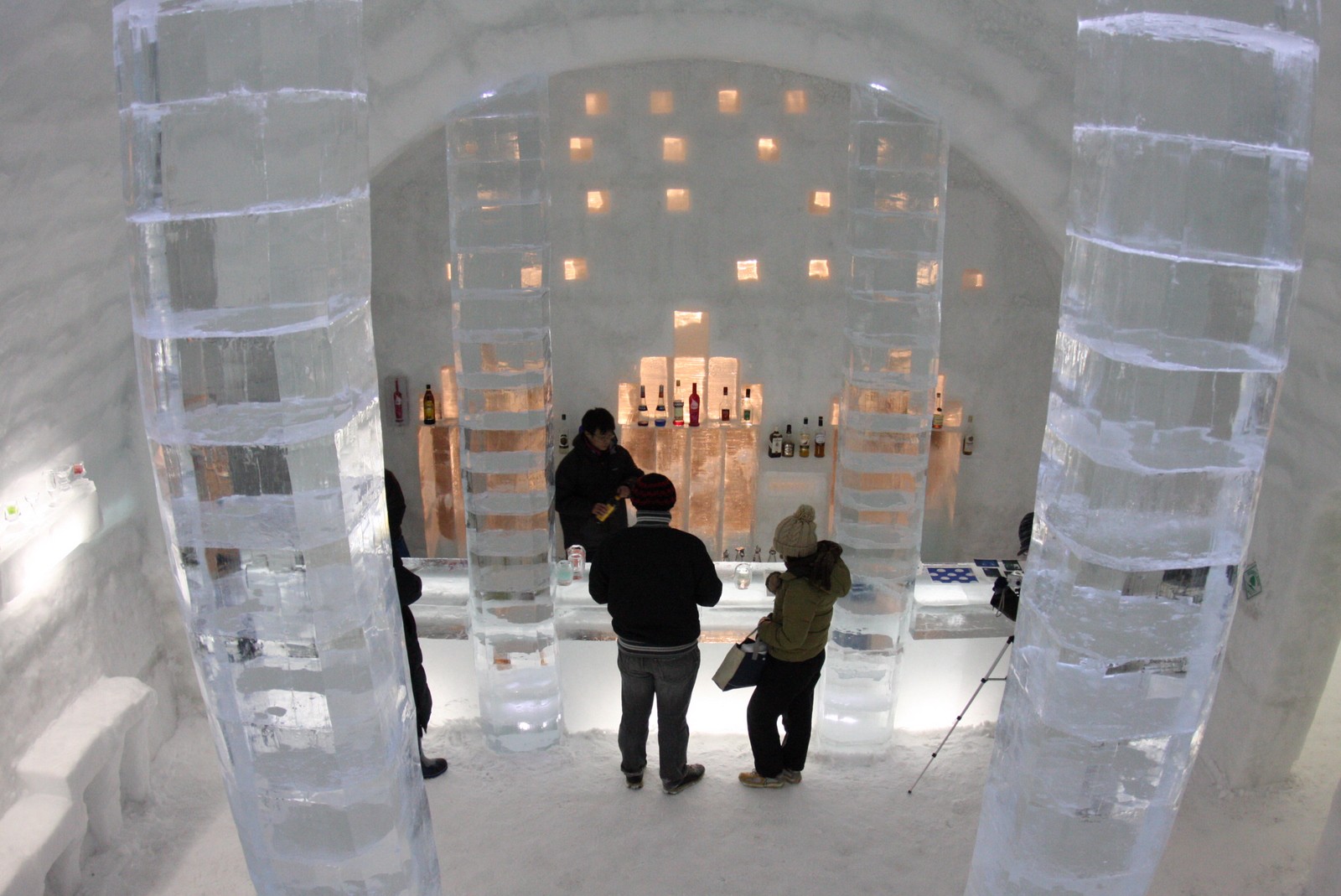 Lake Shikaribetsu Kotan (しかりべつ湖コタン) is an annual winter festival at Lake Shikaribetsu in Shikaoi Town, central Hokkaido. The festival is literally held on top of the lake which is frozen during winter, and the surrounding area is fully covered by snow.
The festival features a snow and ice made village with igloo lodges, bars, concert hall, open-air Onsen bath which appears only for 2 months. Various hands-on activities are also available including ice glass making, ice carving, snowmobile, cross country walking and more.
Date: 27 January to 10 March 2024
Fee: 500 yen
More info: Lake Shikaribetsu Kotan: Ice Village in Hokkaido
6. Hoshino Resort Tomamu Ice Village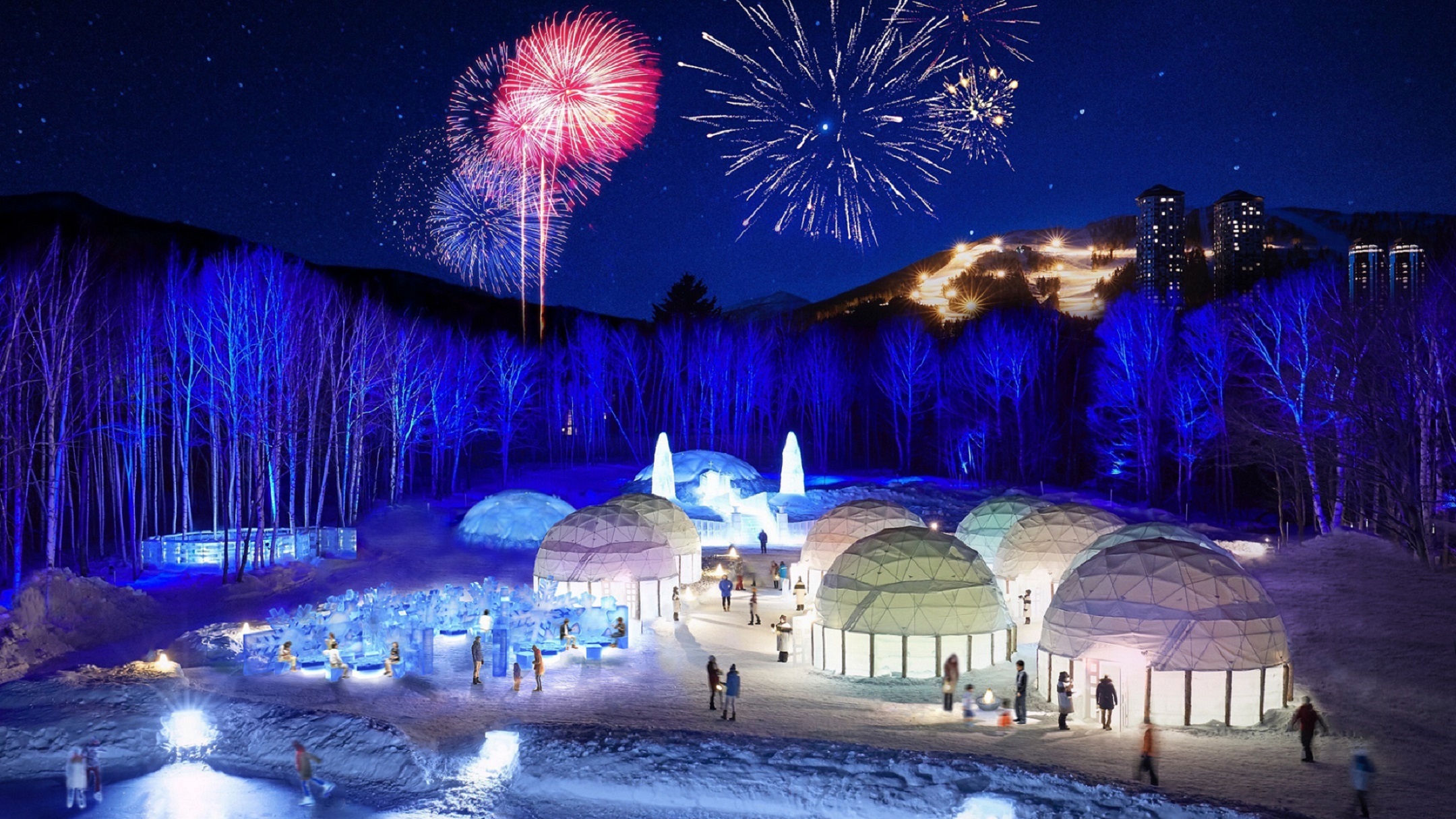 The dreamy winter wonderland made of ice and snow, "Ice Village (アイスヴィレッジ)" will be opening at Hoshino Resort Tomamu in Hokkaido during winter. There will be a variety of snow and ice activities and entertainments offered to visitors including the Ice Bar, the Ice Church, ice skating rink, the Ice Hotel and more. The Snow Village is available for visitors with an admission fee of 600 yen.
▶ Book Tomamu Ski Resort – New Chitose Airport Shuttle Bus
Date: 10 December 2023 to 14 March 2024
Hours: 17:00~22:00 (Last admission 21:30)
More info: Tomami Ice Village Dreamy Winter Wonderland in Hokkaido
▼ Check out more snow festivals in Japan!! ▼
How did you enjoy the list?? Winter is certainly the best time to visit Hokkaido, don't you agree?? For more things to do in Hokkaido, please check out the listed articles, too!
▽Related Articles▽
---