Winter in Japan: 10 Best Things to Do in 2023-2024
Top Things to Do in Japan in Winter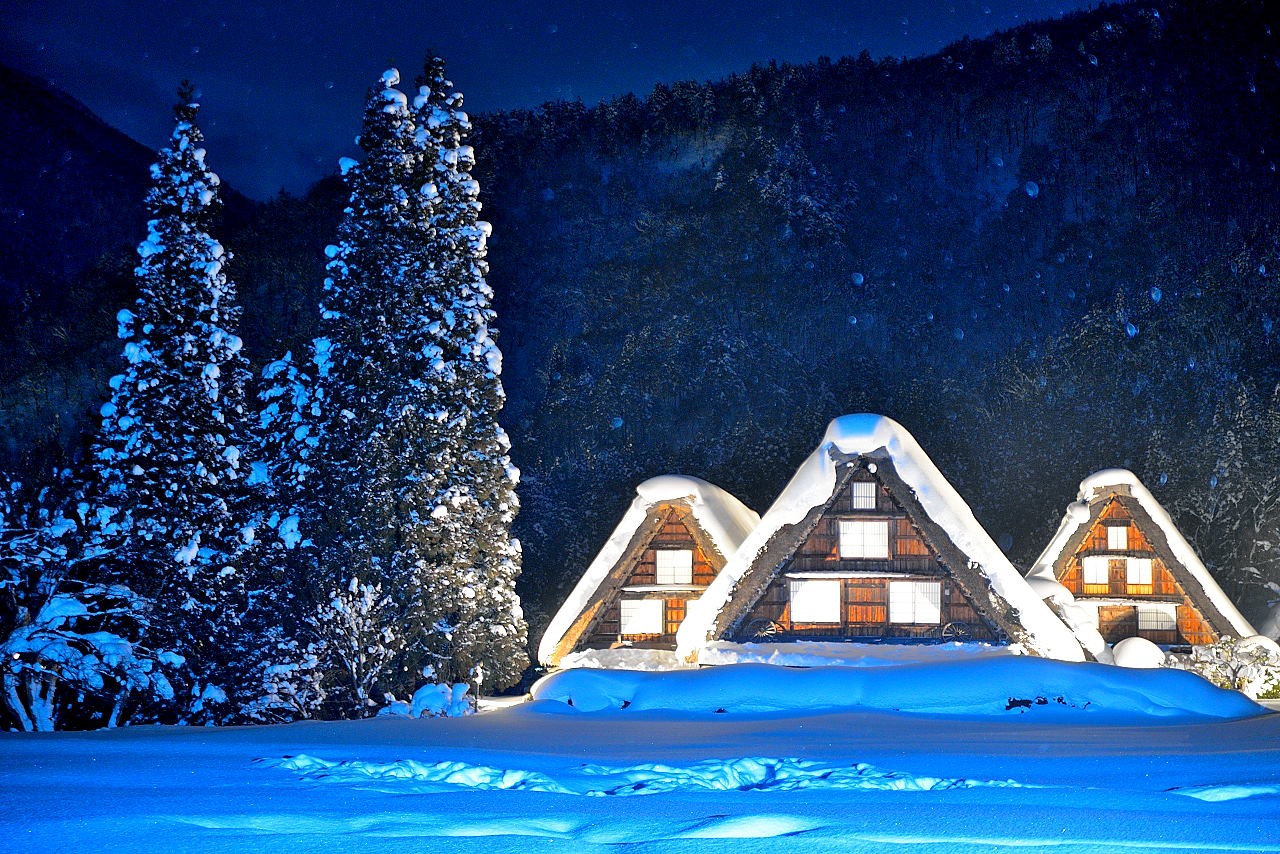 Are you planning to visit Japan in winter?? During winter in Japan, there are many things that you can only experience in this time of the year. From winter illuminations to bathing monkeys, here are the best places to visit and things to do in Japan in winter!
Winter in Japan
What is winter in Japan like? The cold season is one of the best times for some travelers to visit Japan for snow and various seasonal events related to Christmas and New Year's holidays. From December to February, it snows in snowy areas such as Hokkaido and Tohoku Region and even in Tokyo for some days. The average daily temperatures in winter in Tokyo range from 4°C (39.2°F) to 10°C (50°F).
December's average temperatures: 6-10°C (42.8-50°F)
January's average temperatures: 4-7°C (39.2-44.6°F)
February's average temperatures: 5-9°C (41-48.2°F)
Lots of snow festivals are held around the country, which are symbolized by Sapporo Snow Festival in February. Soaking in a hot spring that is known as Onsen in Japanese is one of the most popular attractions in winter.
---
1. Ski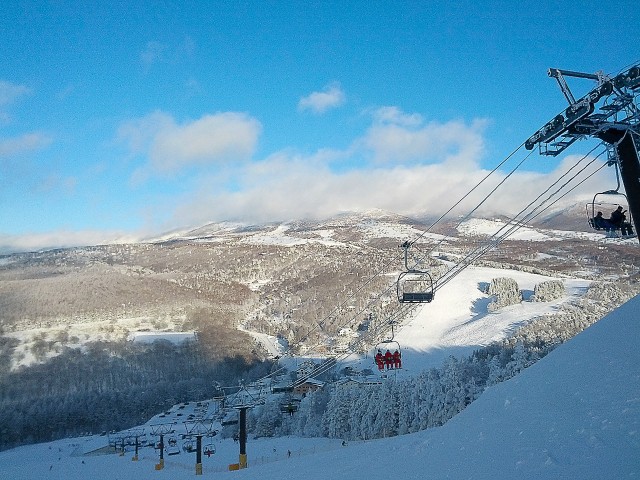 A large number of tourists visit Japan during the winter months (from December to March) for snow activities, mainly ski and snowboard. The most popular area is Hokkaido as there are several great ski resorts with fine quality powder snow. Also there are some ski resorts where you can easily access from Tokyo even for a day trip! Check the listed links below for more great ski resorts in Japan!
▶ BEST SKI RESORTS IN JAPAN
▶ 4 Best Ski Resorts in Hakuba
▶ Best Ski Resorts near Mount Fuji
2. Onsen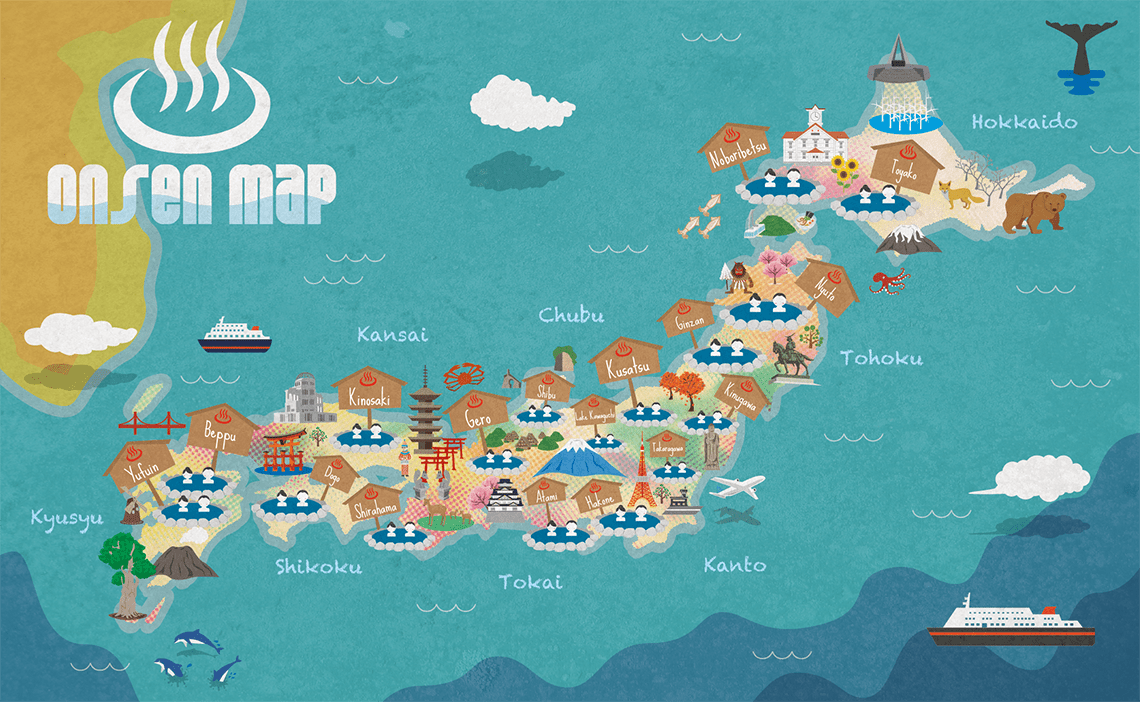 From north to south, there are numbers of Onsen resorts across the country. Onsen (hot spring) is a popular tourist attraction through the year, yet it feels much better when it's cold, and even better outdoor. During winter, Onsen in northern area of Japan is really special as surrounding area is covered in snow and you can enjoy really beautiful scenery while bathing. Also enjoy staying at traditional Ryokan inn and hot Japanese dishes.
MORE ONSEN INFO
▶ 5 Best Outdoor Onsen in Japan with Breathtaking Views
▶ Japan Onsen Map: the Guide to Japanese Hot Springs
3. Snow Festivals
Various snow festivals are held in Japan during winter, especially in northern part of the country. From artistic snow/ice sculptures to natural phenomena such as snow monsters and icicles, don't miss the most spectacular winter scenery in Japan! Here are some of the most popular snow festivals held in Japan this year!
-Sapporo Snow Festival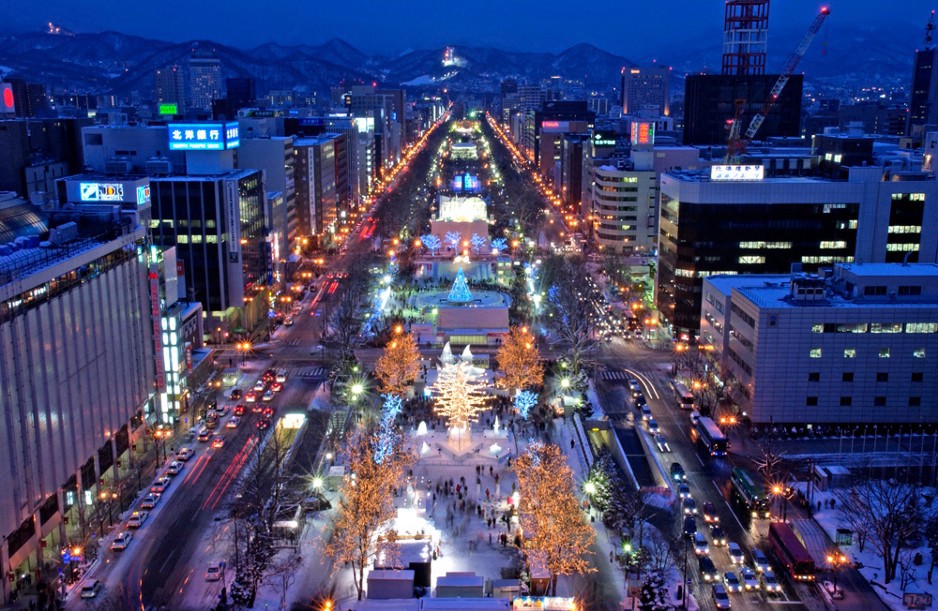 The greatest winter festival in Japan, Sapporo Snow Festival is held annually in Sapporo City, Hokkaido for 7 or 8 days in early February. The event features spectacular snow and ice sculptures, and attracts over 2 million visitors.
▶ Sapporo Snow Festival Guide
▶ Best Things to Do in Sapporo, Hokkaido
-Kamakura Festival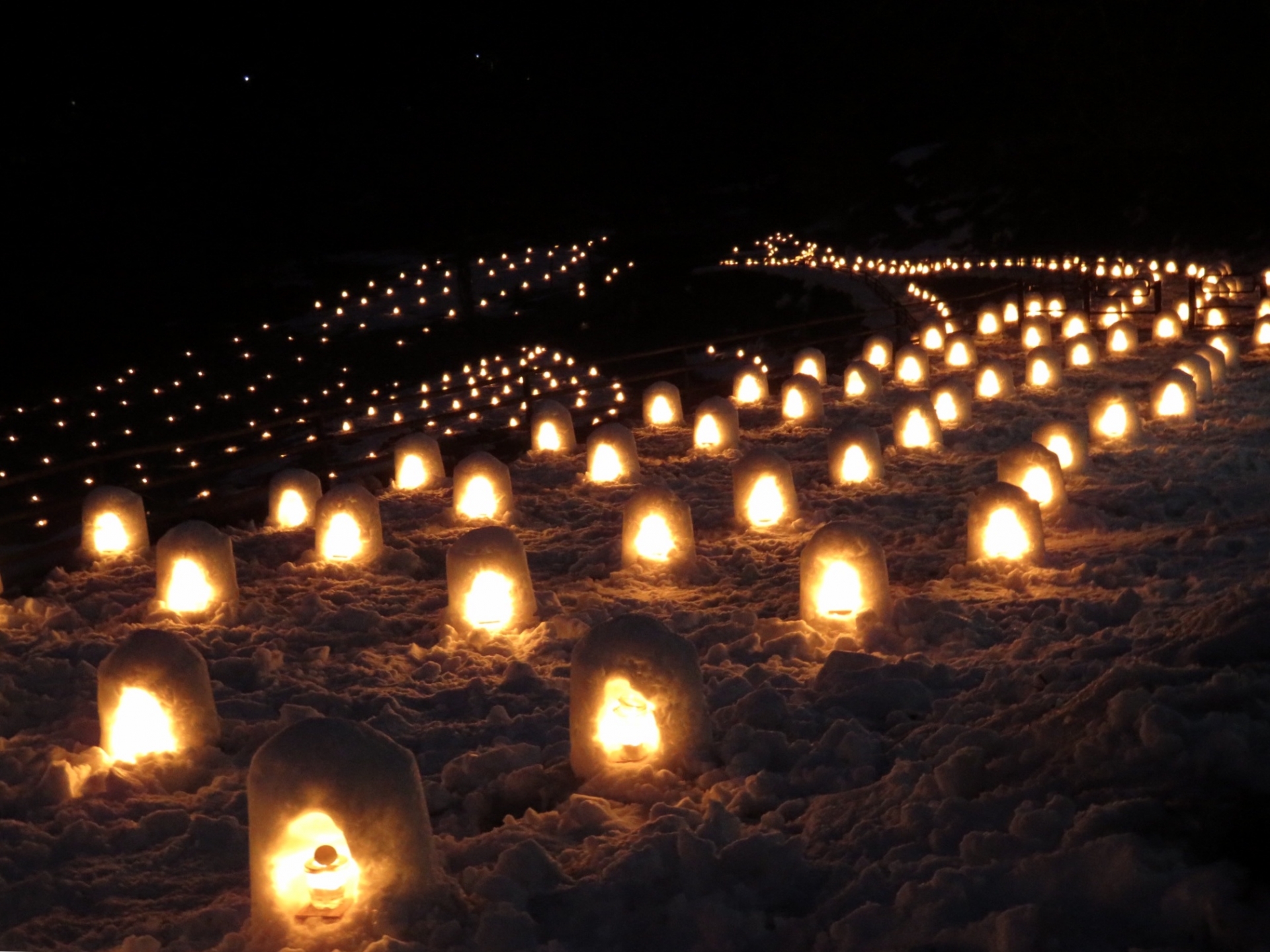 Another spectacular winter events that feature the winter tradition of northern Japan is Kamakura (snow huts) festivals. Two most spectacular Kamakura festivals in Japan are Yokote Kamakura Festival in Akita Prefecture and Yunishigawa Onsen Kamakura Festival in Tochigi Prefecture which are both held annually featuring numbers of Kamakura statues and lanterns.
Popular Kamakura Festivals
▶ Yokote Kamakura Snow Festival
▶ Yunishigawa Onsen Kamakura Festival
▶ MORE SNOW FESTIVALS IN JAPAN
4. Winter Illumination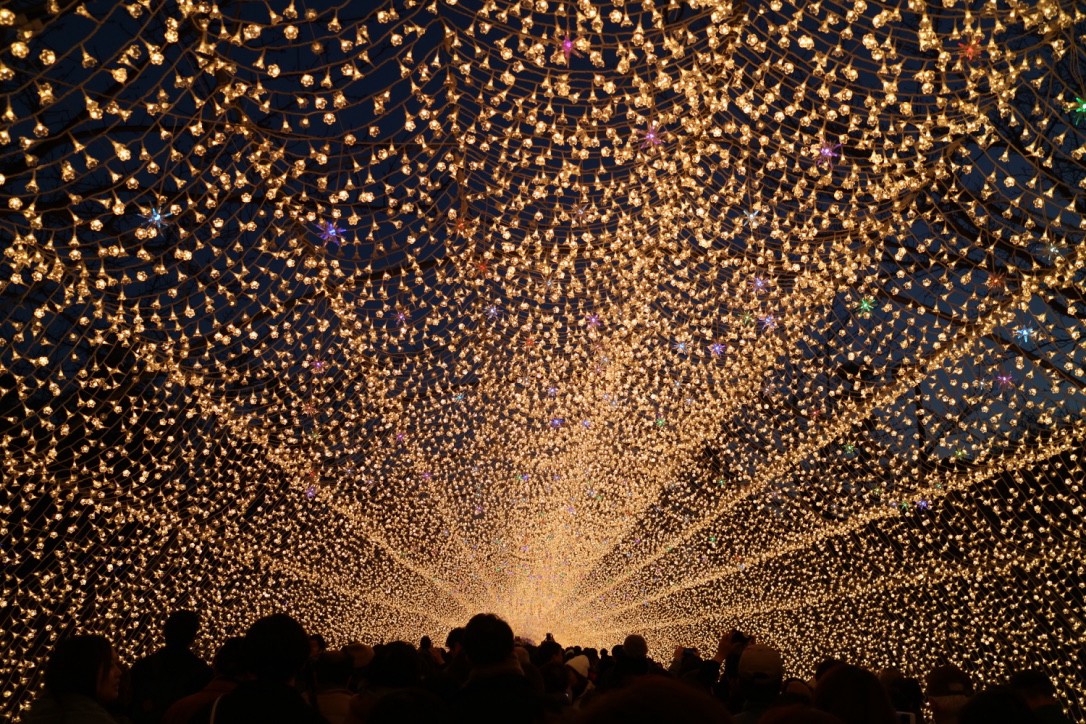 Winter illumination is the most popular attraction during winter, and light-up events are held across the country. Some events end around Christmas Day but, many of them continue through the whole winter. You can enjoy spectacular winter illumination until spring begins.
▶ Japan Illumination Map: Guide to Winter Illuminations
▶Tokyo Winter Illumination Guide
▶10 Winter Illuminations in Japan You Can still Enjoy after New Year
5. Ice Skating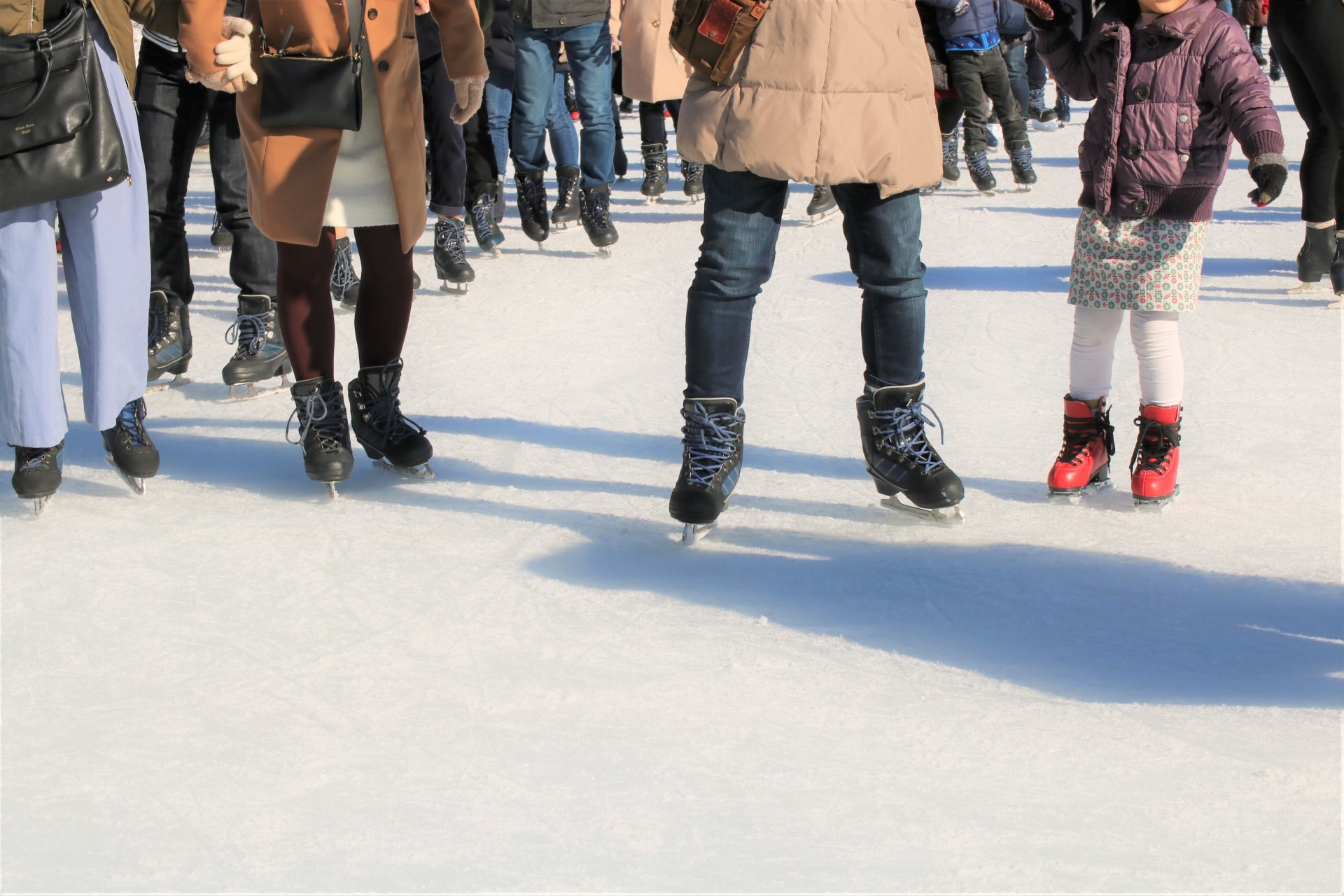 If you are not into skiing or snowboarding but still want to enjoy winter activities, ice skating could be a great idea. Tokyo has several outdoor ice skating rinks in central areas which open during winter. Especially recommended for families and couples!
MORE INFO ▶ 5 Best Ice Skating Spots in Tokyo
6. Jigokudani Monkey Park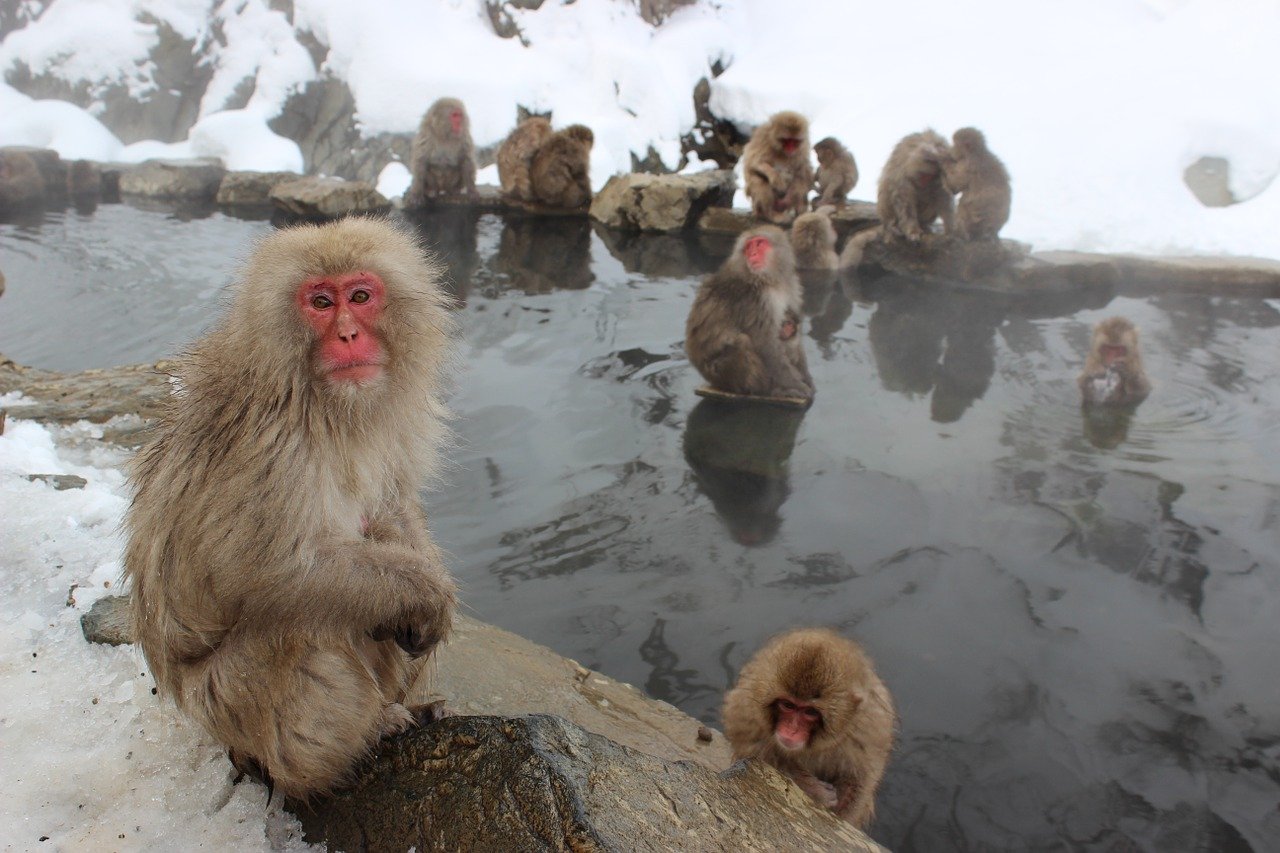 One of most unique and famous winter sights of Japan, bathing snow monkeys can be found at Jigokudani Monkey Park in Nagano Prefecture. The monkeys inhabit in this park and can be seen all year round, but most people visit there during winter when snow covers the sites and monkeys soak up in an outdoor hot spring bath.
MORE INFO ▶ Meet Snow Monkeys @Jigokudani Monkey Park
7. Shirakawago Village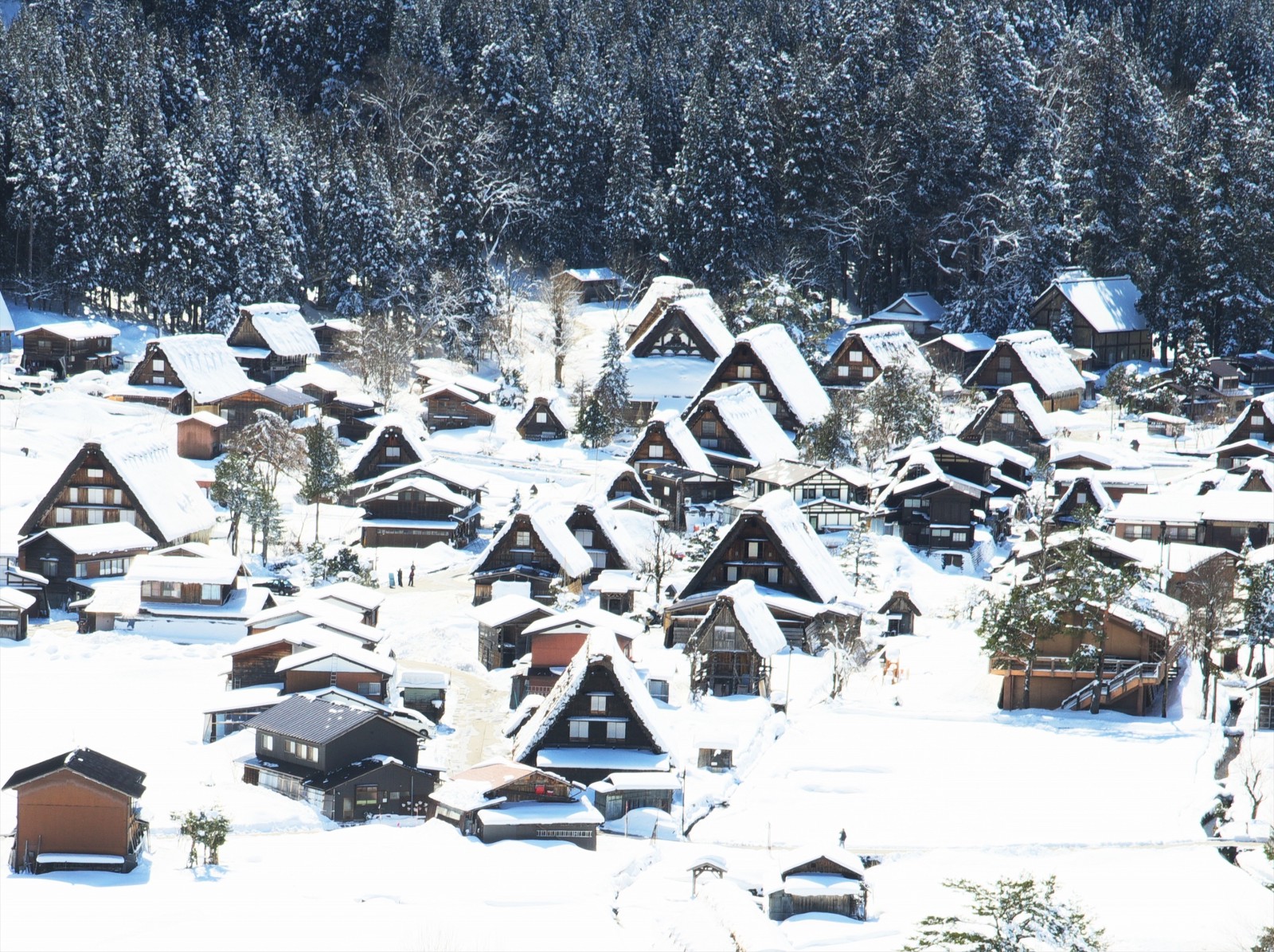 Shirakawago is a beautiful traditional village which is on UNESCO World Heritage list. It's recommended to visit all year round and the village displays gorgeous view in each season, but I must say that winter time is especially spectacular as the village is covered in white snow. A light-up event is held at night occasionally during winter time.
▶ Best Things to Do in Shirakawago
▶ MORE INFO ABOUT LIGHT-UP EVENTS
8. Sumo January Grand Tournament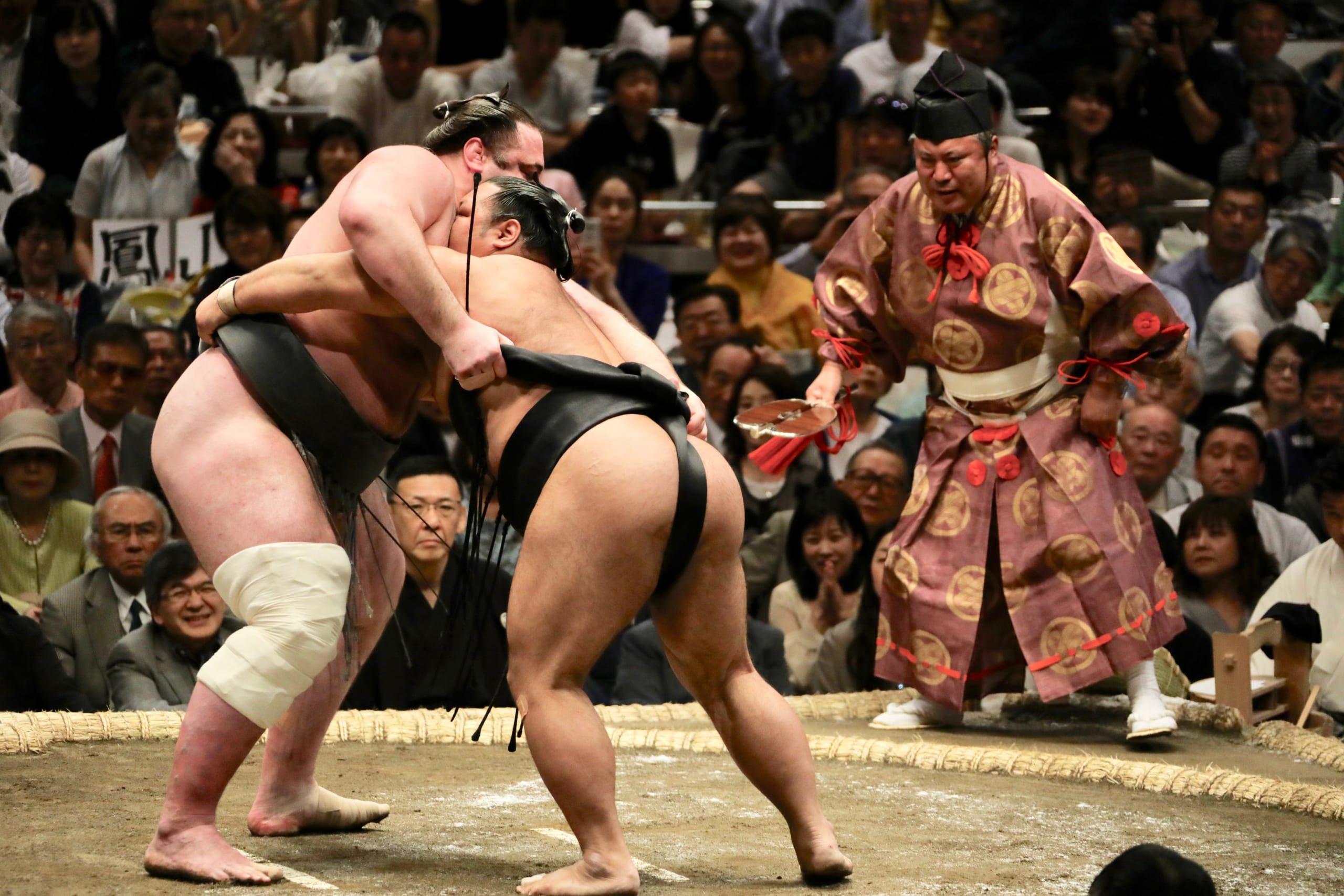 The new year tournament of Sumo is held annually in Ryogoku Kokugikan National Sumo Stadium, Tokyo for 2 weeks in January. Sumo is one of most iconic and traditional things in Japan, and becoming more popular among foreign visitors.
9. Early Viewing of Cherry Blossoms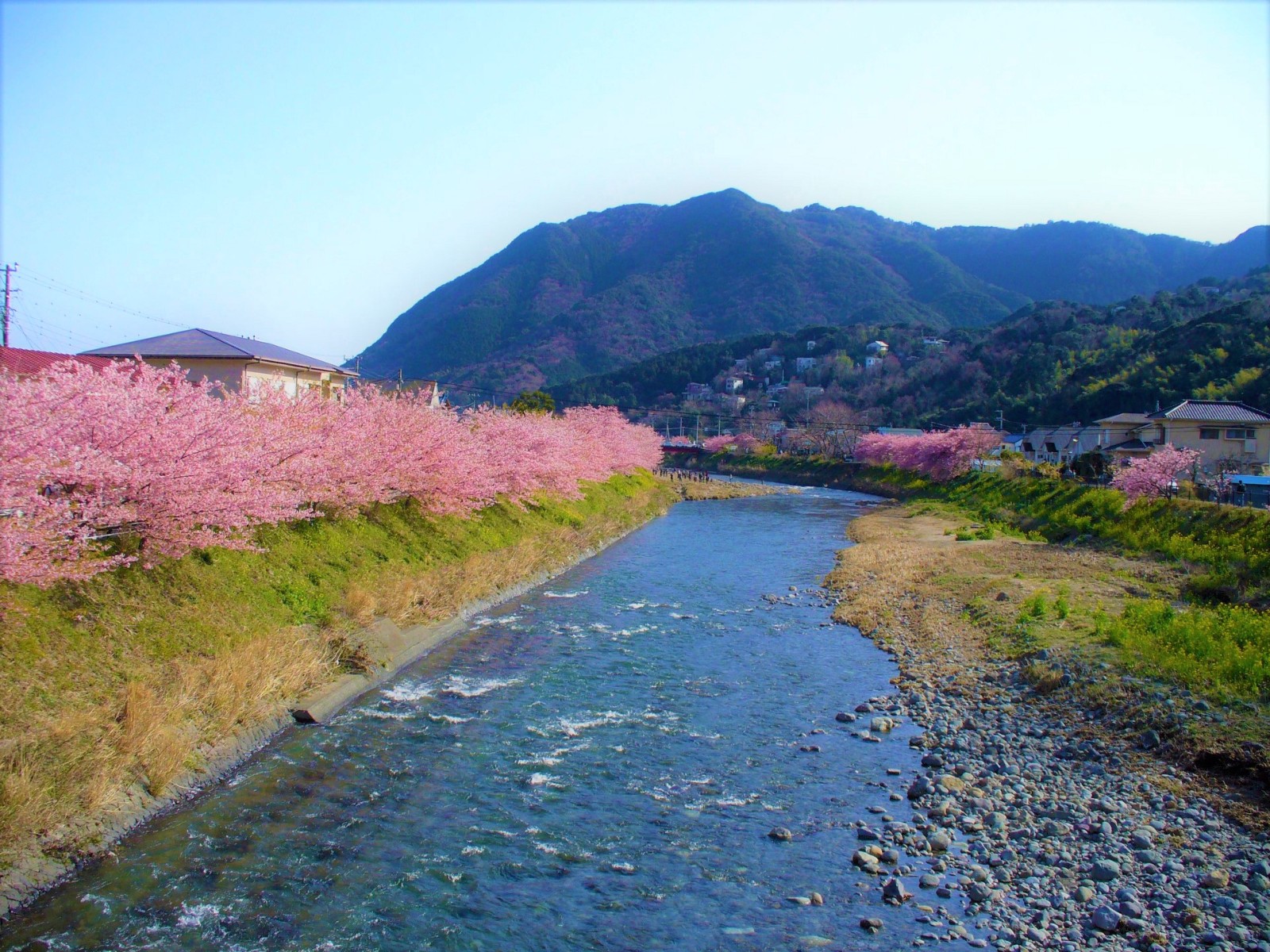 Don't wait till spring to see cherry blossoms! First cherry blossoms of the year can be seen at Kawazu City, Shizuoka Prefecture in early February as the city is known for early blooming cherry trees, Kawazu Sakura. Also these cherry trees bloom longer than other cherry trees and lasts for about a month!
▶ Kawazu Cherry Blossoms: Early Blooming Sakura Festival
10. Eat Crab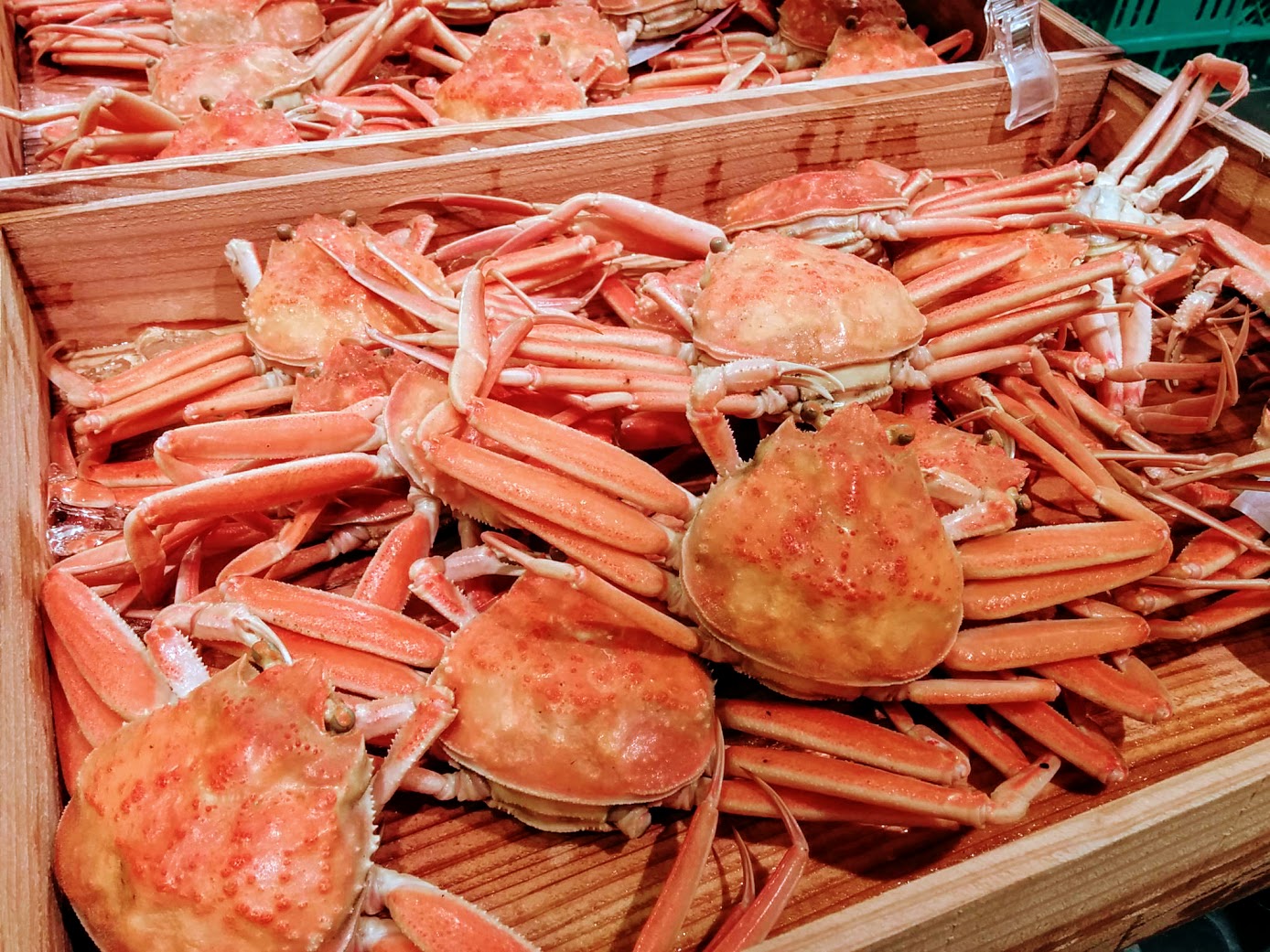 There are some seasonal dishes recommended to eat during winter such as hot pot dish, mochi (rice cake), etc, and crab is one of them. Of course, the best place to eat crab is Hokkaido, but there are also great places in Tokyo, too including crab all-you-can-eat. Check the link below for recommended crab restaurants!
▶ CRAB ALL YOU CAN EAT IN TOKYO!
---
▽Check out this Japan Bucket List of 30 Best Things to Do throughout the year!▽
Have you enjoyed the list?? If you are looking for travel info for different seasons in Japan, please check out listed articles, below!
---
For more exciting things to see in Japan during winter, please check out links below!
▼ Editor's Picks ▼
---