Zao Onsen : Meet the Snow Monsters at Zao Onsen Ski Resort!
Zao Onsen Ski Resort & Snow Monster Festival in Yamagata 2019-2020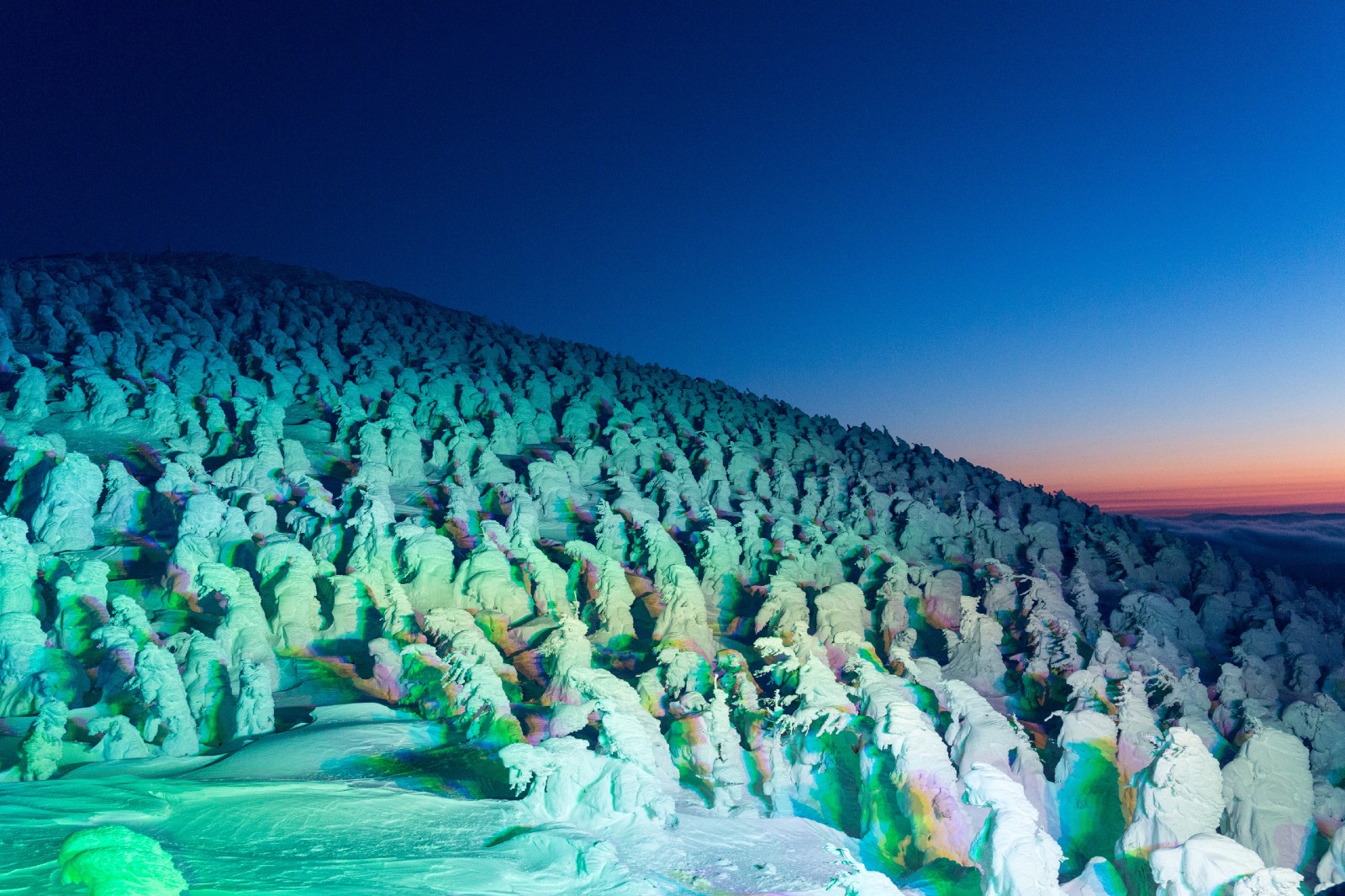 Zao Onsen and Ski Resort Juhyo Light up Event for 2019–2020! The most bizarre snow landscape in Japan! Visit the winter forest in northern Japan, ZAO, to meet hundreds of snow monsters!
▽Check out this list for best recommended ski resorts in Japan!▽
---
Zao (蔵王)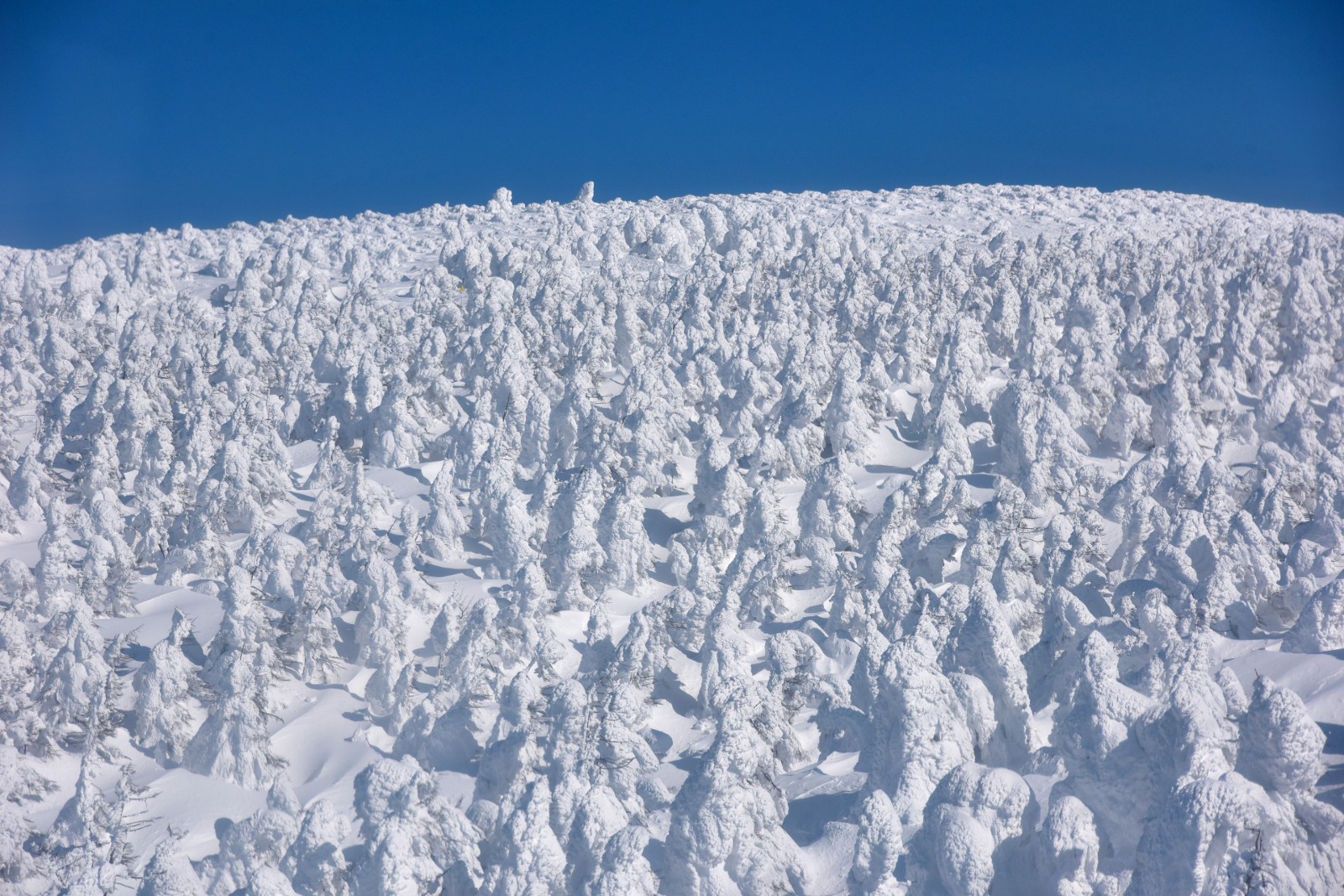 Zao is a volcanic mountain in Yamagata prefecture, Japan. It's popular a spot for onsen and ski resort in Tohoku area. It's also famous for the "Juhyo"(ice trees) which is created by "hard lime". Hard lime is very rare natural phenomenon due to heavy snowfall and freezing winds. The trees covered with heavy thick layers of snow look like a crowd of snow monsters!
The formation of Juhyo starts in November and by January the white snow monsters develop their shapes. Each one of them is 2–3m tall and has different shape.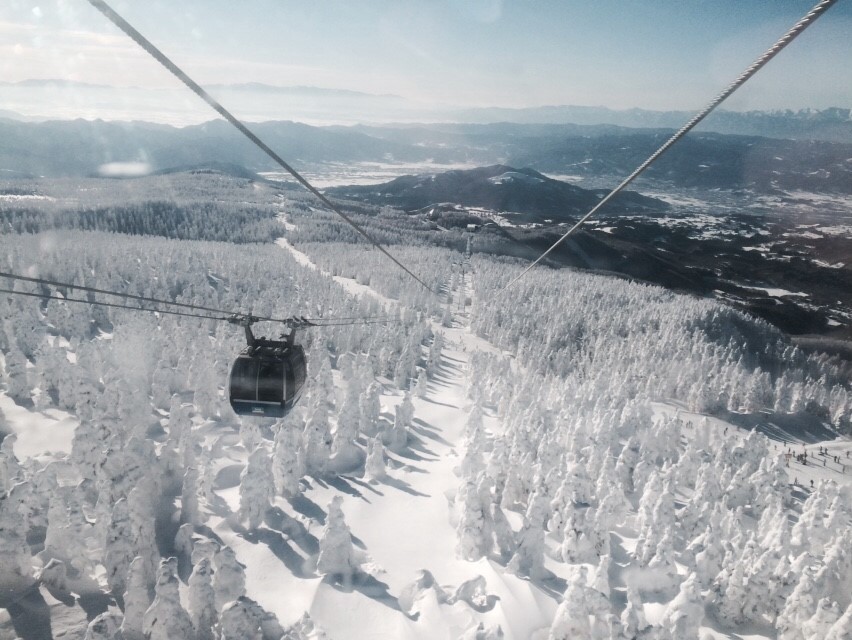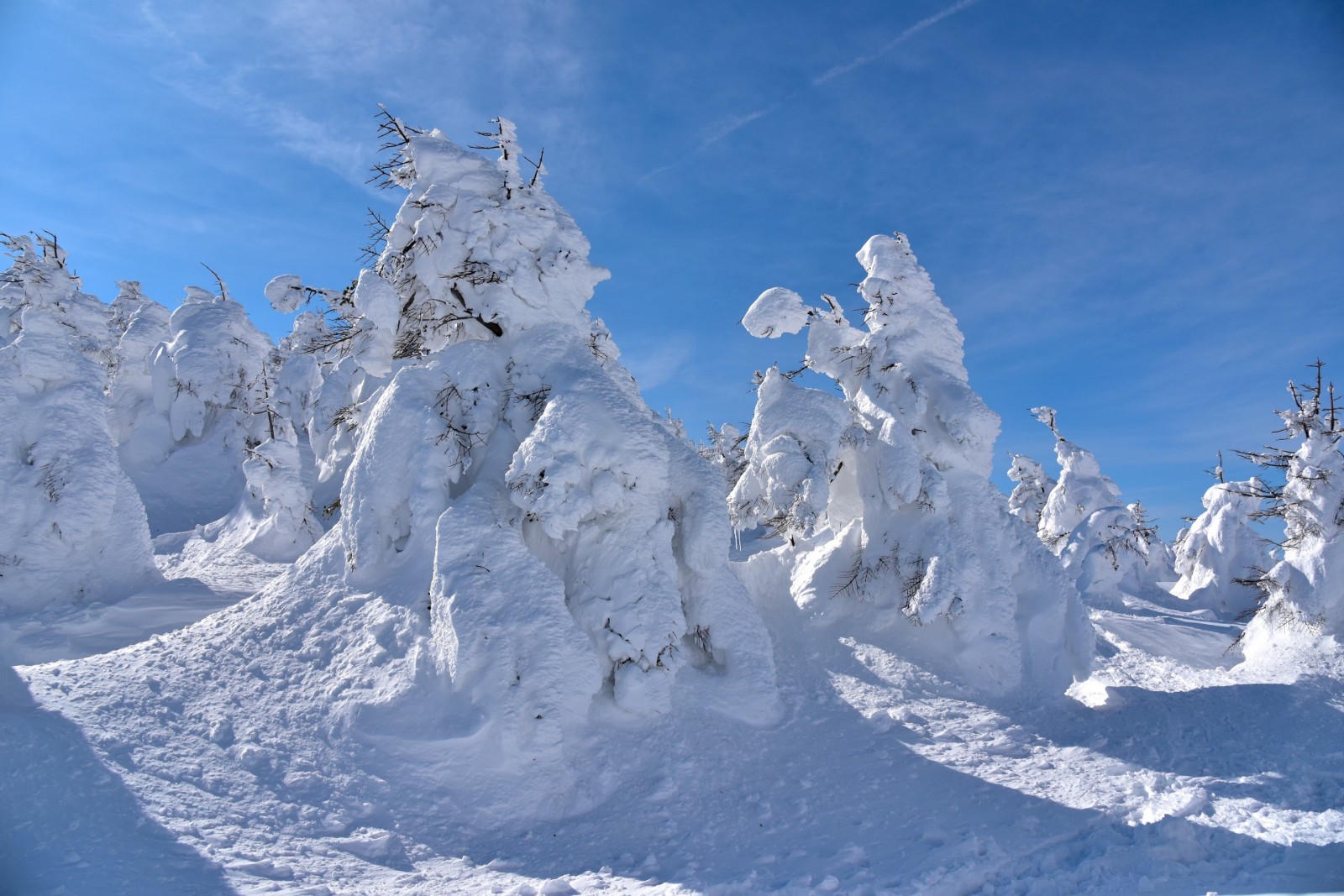 The Juhyo forest is located in a ski park in Zao so you can enjoy skiing through those gigantic snow monsters! Even if you do not ski, there is rope-way service running above the forest which you can capture the magnificent over look view of the monsters! If you wish to see the mega sized snow monsters, the best time to visit there is January and February.
The special winter event, Juhyo Light Up (樹氷ライトアップ) will be held at some nights from 28 December 2019 to 29 February (17:00 to 21:00). The schedule for this season is as below:
December: 28,29,30,31
January: 1,2,4,5,10,11,12,17,18,19,24,25,26,27,29,30,31
February: every day except Tuesdays
Pieces of art created by cold winter weather can be only seen in this particular area in Japan. Make sure you will be equipped enough to spend time under -10 degrees!!
<< Click HERE to book Zao hotels with the best rate!! >>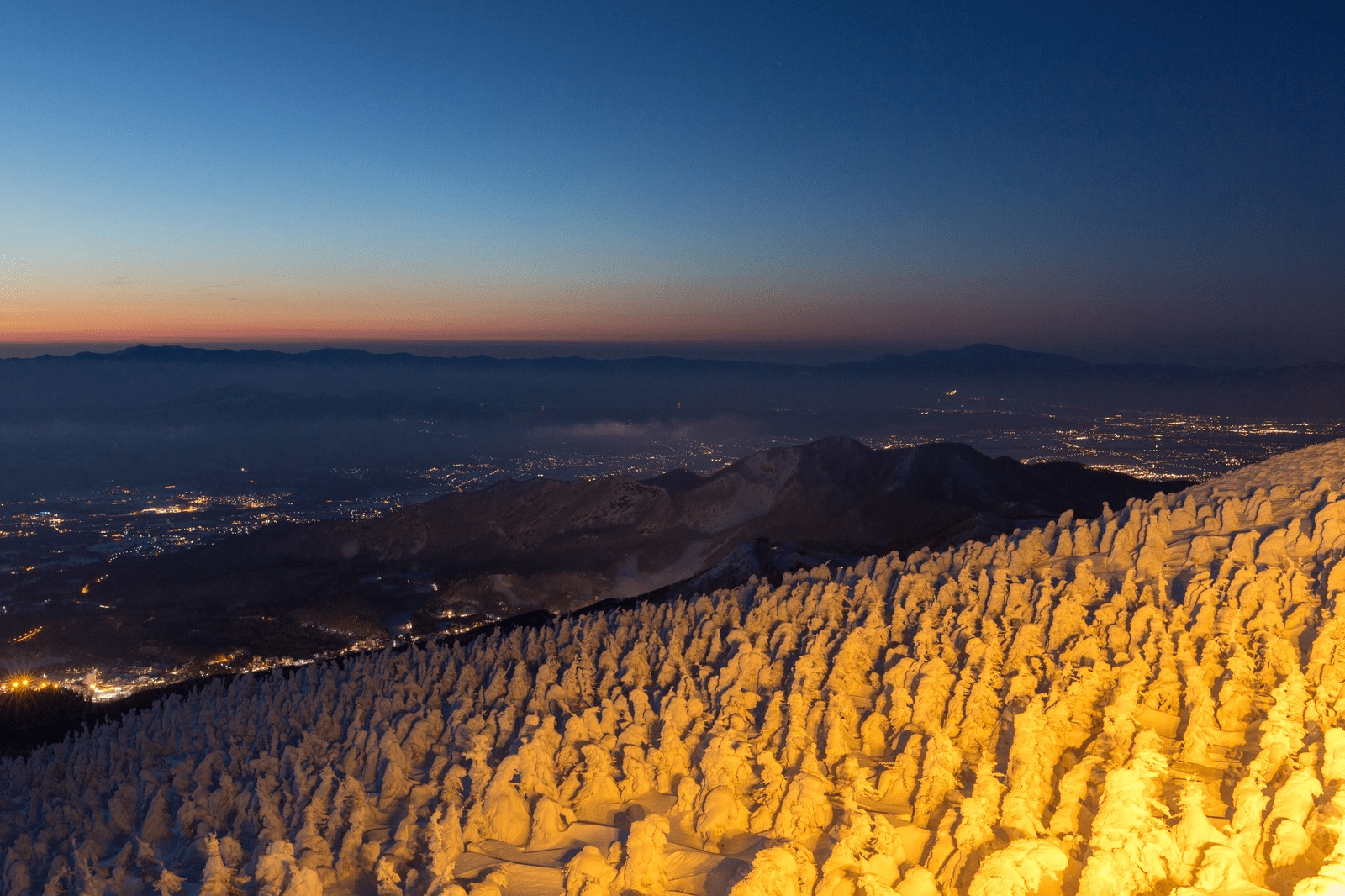 ---
Zao Onsen Ski Resort
Address: 229–3 Zaou Onsen, Yamagata-city, Yamagata prefecture
Access: Bus from Yamagata station. Take Yamagata-Zao Onsen bus to Zao Hot Springs Onsen Station
More info:
http://www.zao-spa.or.jp/english/
http://zaoropeway.co.jp/
↓↓↓For more articles about Japan, check these links!! ↓↓↓
▽Related Articles ▽
▼Editor's Picks▼
---