Skiing and snowboarding are one of the best things to do in winter in Japan.
Do you know there are many ski resorts near Tokyo and you can take a day trip for skiing and snowboarding from Tokyo.
Niseko in Hokkaido is one of the best known ski resorts in Japan by foreign tourists, however, you don't need to go to that further area from Tokyo for high-quality snow.
It takes only 1–1.5 hours to get to some ski resorts from Tokyo by Shinkansen.
Today, I'd like to introduce 5 best ski resorts accessible from Tokyo. Some of the resorts have Shinkansen stations which are directly connected to slopes. So it's very easy to enjoy skiing and snowboarding if you mainly stay in Tokyo.
You can also enjoy staying at the resorts for some days since there are nice accommodations and other facilities such as restaurants and bars in and next to skiing fields.
▽Check out this list for best recommended ski resorts in Japan!▽
Let's hit the slopes!!
1. GALA Yuzawa Ski Resort (Niigata)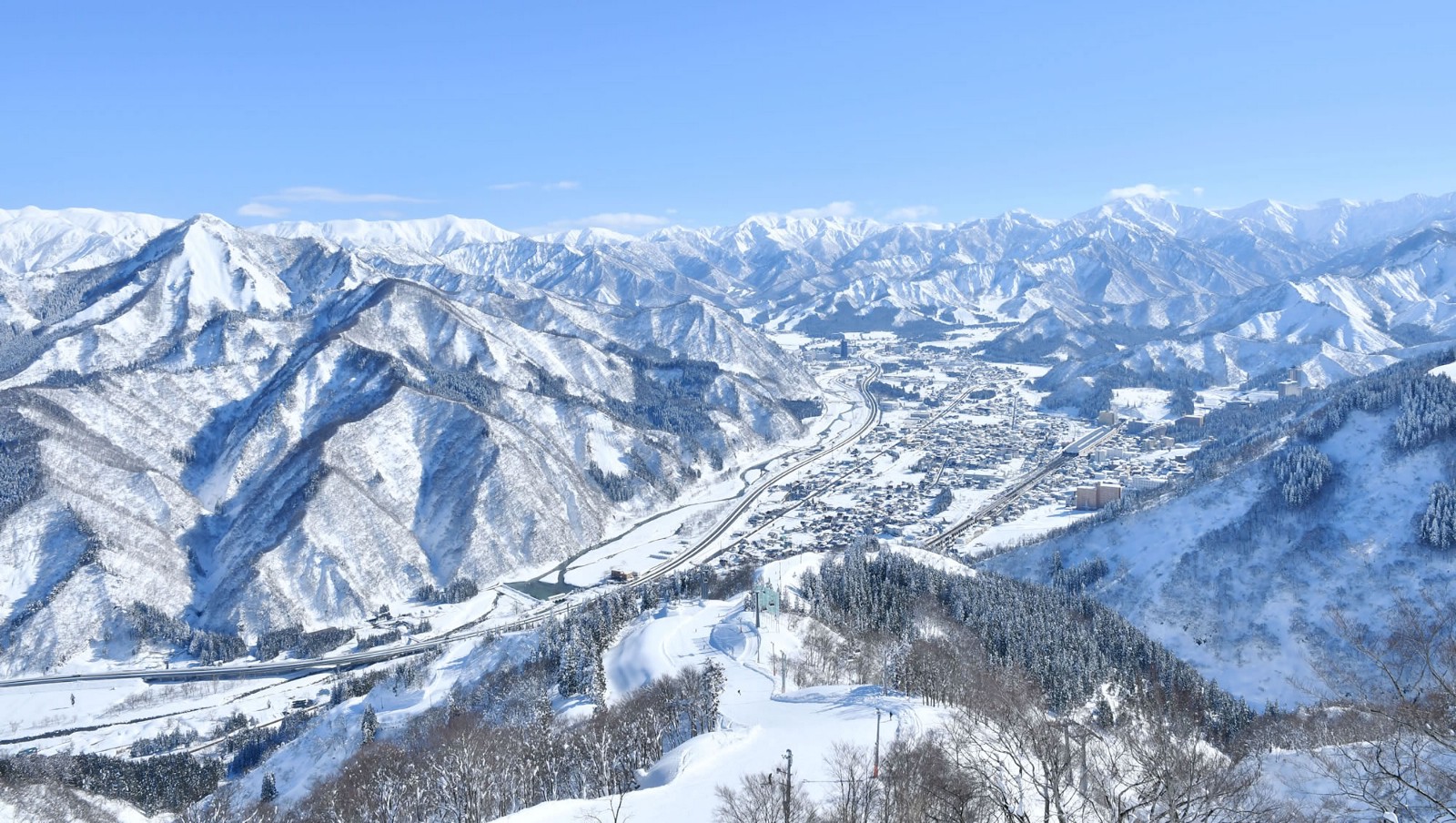 One of the most popular ski resort near Tokyo is GALA Yuzawa Ski Resort (湯沢スキー場) in Niigata Prefecture.
It takes only 75 mins to get to the nearest station GALA Yuzawa Station from Tokyo by Shinkansen. And the resort is popular because it's directly connected to the slopes. There are numbers of convenient facilities including lockers rooms, counters for rental snow gears, restaurants and hot springs in the station.
GALA consists of 3 fields: GALA Yuzawa, Ichouchi Maruyama and Yuzawa Kogen Ski Resort, and you can access to each field by cable car or lift.
The central field GALA Yuzawa is the largest one where you can directly go up to a height of 800m above sea level by cable car. The top of the mountain (at a 1,181m height) is a nice photo spot to capture the beautiful view.
These days, the number of foreign visitor is increasing and other activities like sledding are also popular among them. Of course, sleds and high boots are available to rent.
▽Book Shinkansen & unlimited lift rides tickets online right now!!▽
Access: 75 mins from Tokyo Station by Shinkansen
Season: December 14th, 2019 to May 6th, 2020
Hours: 8:00–17:00 (Winter)/8:00–16:00 (Spring)
Lift Pass Ticket Rate (1Day): JPY5,000 (December 14 to March 31)/JPY4,000 (April 1 to May 6)/JPY5,700 (3 Mountains Available Ticket)
Website: https://gala.co.jp/winter/english/
2. Naeba Ski Resort (Niigata)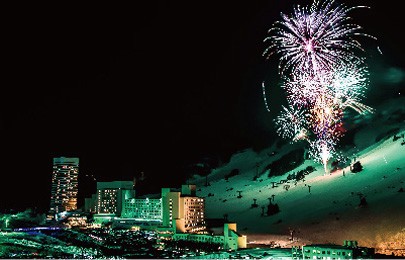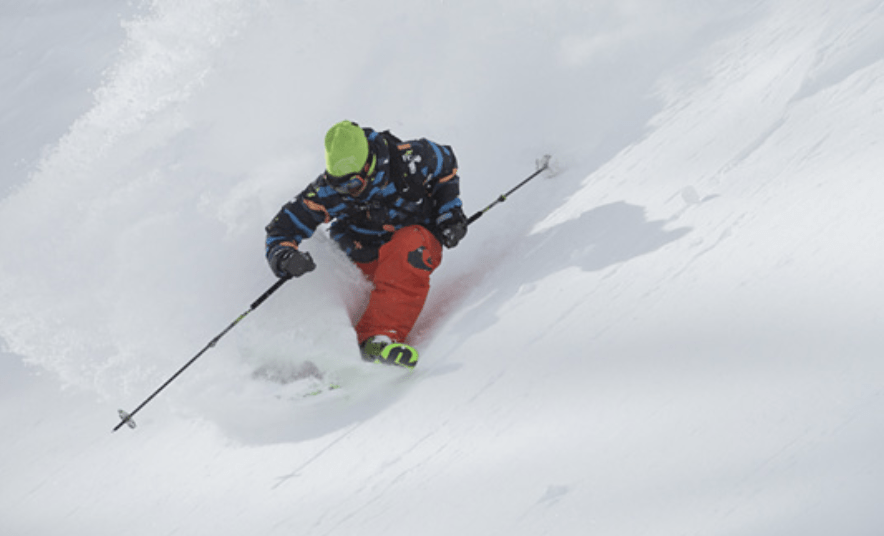 Naeba Ski Resort (苗場スキー場) is also one of the largest and most popular ski resorts in Japan. The entire of the resorts is called Mt. Naeba including 4 areas and Naeba Ski Resort is the largest one.
There are 3 cable cars in Naeba area and it is connected with the next area Kagura Ski Resort by Japan's longest cable car "Dragondola".
The ski resort with over 50 years history is also famous for the place which held FIS Alpine Ski World Cup firstly in Japan in 1973 and 2016.
For day-trip visitors, there are some facility complexes in front of the resort which house locker rooms, rental snow gear counters, convenience stores, food courts and so on. You can come and enjoy skiing and snowboarding empty-handed.
The enormous hotel Naeba Prince Hotel stands located just next to the slopes and it has over 1,200 guest rooms and over 20 restaurants and bars.
They offer fireworks events for totally 34 days during the high season from December to March.
It takes about 2–3 hours to reach there by shinkansen and bus or 3–4 hours by expressway bus from Tokyo.
▽Book 2-Day Ski Trip Tour in Naeba Ski Resort online right now!!▽
Access: 75 mins to Echigo-yuzawa Station from Tokyo Station by Shinkansen and 50 mins by bus/4 hours from Ikebukuro Station by expressway bus
Season: December 7th, 2019 to April 5th, 2020/April 11th to 12th April, 2020
Hours: 8:00–17:00/16:00–20:30 (Night skiing)
Lift Pass Ticket Rate (1Day): JPY4,800–6,000
Website: http://www.princehotels.com/en/ski/naeba/
3. Hakuba Ski Resorts (Nagano)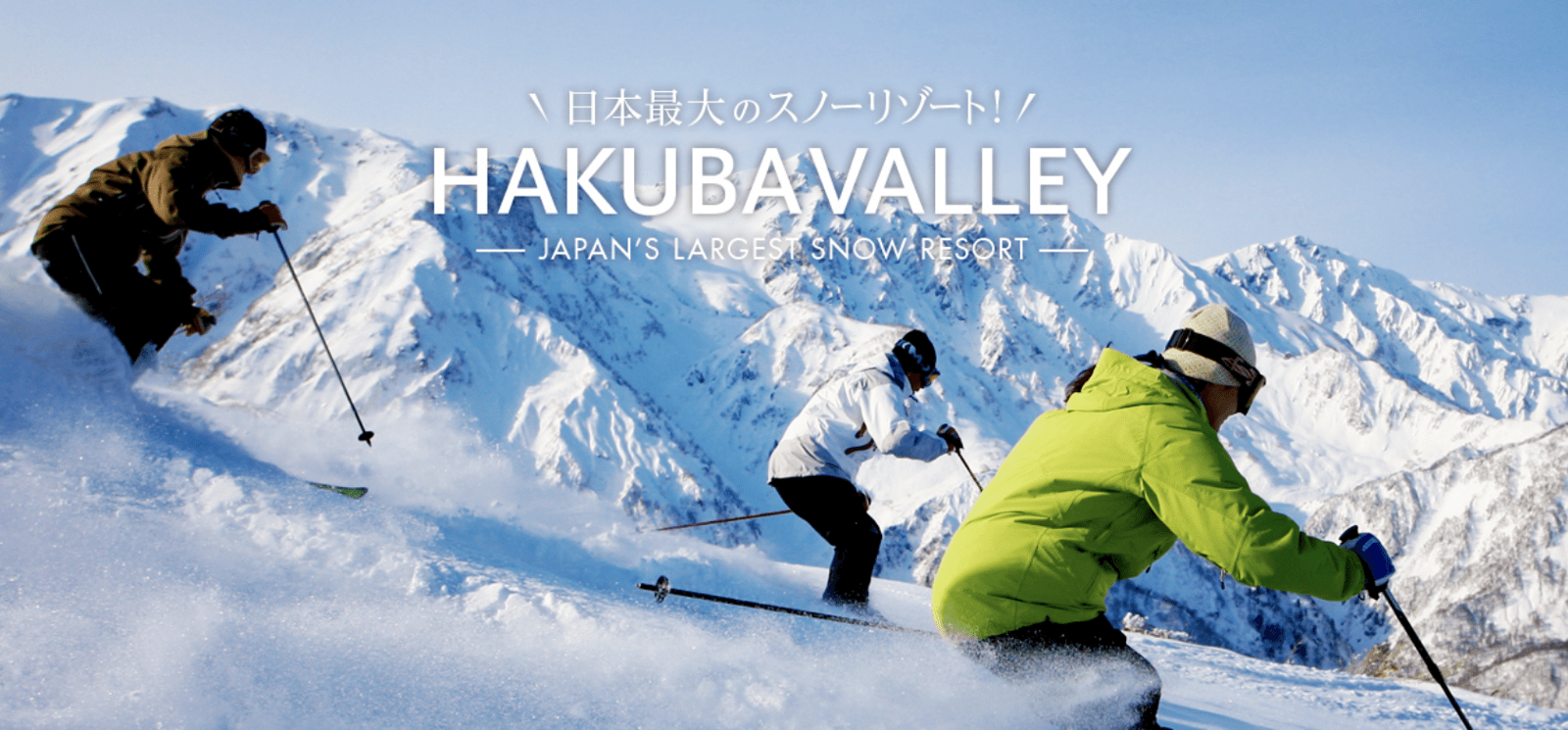 Japan's largest ski resort area Hakuba Valley including 9 resorts is located at the foot of the northern Japan alps in Nagano Prefecture.
Nagano prefecture, the mecca for skiers, has about 70 ski resorts, and Hakuba Valley is highly valued internationally as the 1998 Winter Olympic was held in the ski resort.
Powder snow falls on the 3,000m high mountain area of the northern Japan alps.
Each resort offers vast fields with finest snow, and one of the Hakuba 9 resorts Happo-one never let skiers bored with various courses including the scenic 8,000m long slope.
Rental snow gears are available at each resort, of course.
You can get to Hakuba Valley area for just less than 3 hours by Hokuriku Shinkansen from Tokyo and express bus. Otherwise, for budget travelers, long distance bus is recommended. It costs much cheaper and takes you from Shinjuku Station Bus Terminal BUSTA directly to Hakuba ski resorts while taking 5 hours to get there.
▽Book the 2-Day Ski Tour in Hakuba online right now!!▽
Access: 2 hours by Shinkansen from Tokyo Station and 1 hour by express bus from Nagano Station (more details)
Season: Info of 2019–2020 season is coming soon.
Hours: 8:30-21:00 (Night skiing available)
Lift Pass Ticket Rate (1Day): JPY6,100 (9 Resorts Free Pass)
Website: http://www.hakubavalley.com/en/
4. Karuizawa Prince Hotel Ski Resort (Nagano)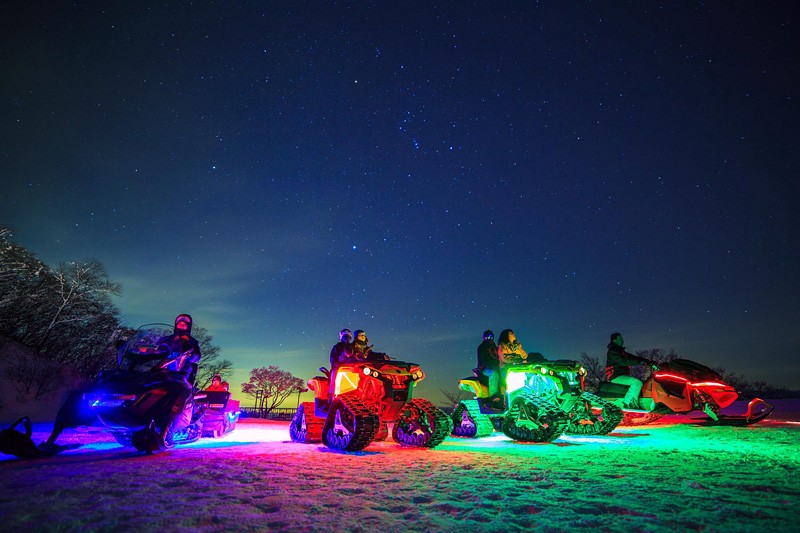 Karuizawa Prince Hotel Ski Resort (軽井沢プリンスホテルスキー場) is famous as one of the easily accessible resorts from Tokyo. Only about an hour to get there from Tokyo by Shinkansen.
Karuizawa, Nagano Prefecture is also well-know as a good summer resort and gigantic shopping mall Karuizawa Prince Shopping Plaza while Tokyoite love to visit the accessible resort for skiing and snowboarding in winter.
There are 10 courses consisting of 5 for beginners and 5 for experienced skiers/snowboarders with the 1,200m long slope. Karuizawa Prince Hotel Ski Resort also has Snow Park where kids can enjoy snow with play equipment.
Next to the slopes, there are numbers of hotels and Ski Center where you can rent snow gears, dine, use lockers and postal service.
The resort is located just within 1 min distance by taxi from Karuizawa Station, and free shuttle bus depart from the shinkansen station during the busy season.
Here is a good news for people who are 20 years old now!! You can ride lifts and enjoy skiing/snowboarding at the resort for FREE on weekdays if your birth date is during April 2, 1997-April 1, 1998.
▽Book your Karuizawa Prince Hotel Ski Resort Day Trip from Tokyo▽
Access: 1–1.5 hours from Tokyo Station by Hokuriku Shinkansen
Season: from early November, 2019 (Last season: November 3rd to March 31st)
Hours: 8:00–17:00/16:00–20:00 (Night skiing)
Lift Pass Ticket Rate (1Day): JPY4,900-5,700
Website: http://www.princehotels.com/en/ski/karuizawa/index.html
5. Snowtown Yeti (Shizuoka)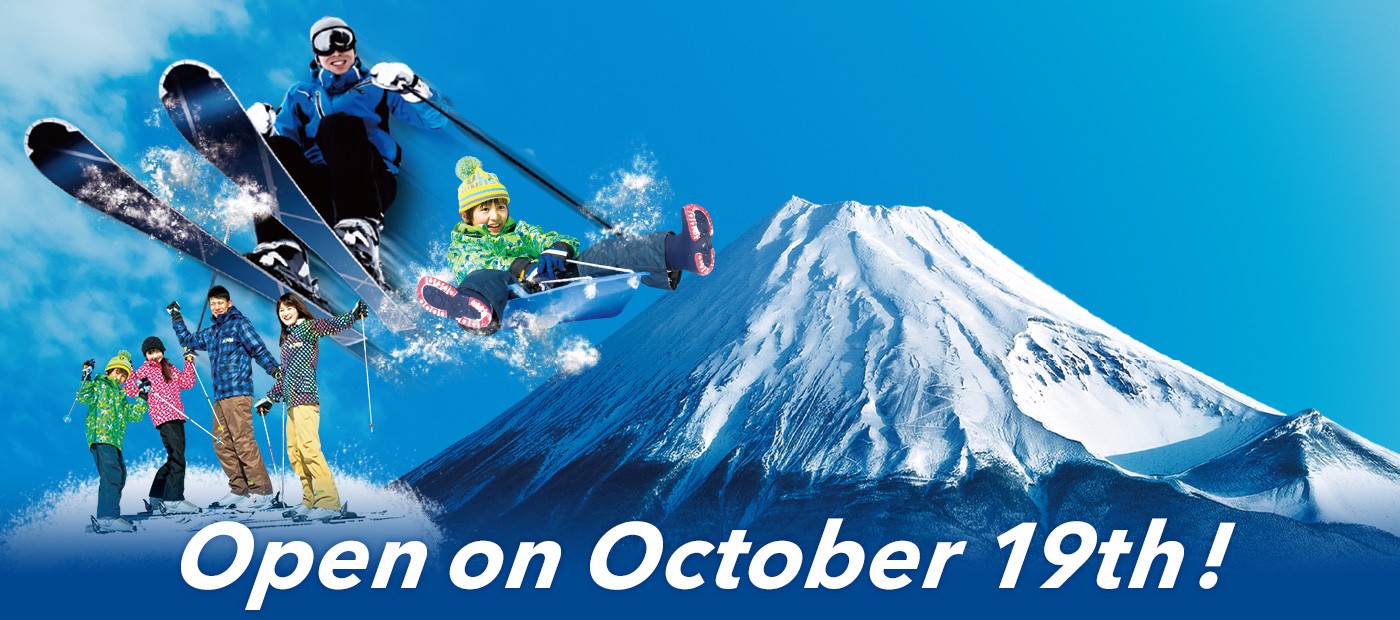 Snowtown Yeti (スノータウンイエティ) is a ski resort which opens the season the earliest, and it has been opened since October 6. It's possible because they operate their snowmakers at full capacity.
Yeti is also popular for the location at the Second Station of Mt. Fuji.
There are 4 slopes for beginners and advanced skiers/snowboarders and 2 slopes for family and sleds where children can play safe.
Yeti opens all night until 8:00AM of the next day on some days during the season.
The resort houses restaurants, cafe, shops and rental gears facility which provides you with the latest equipment.
You can access for just more than 2 hours by bus from Shinjuku Station.
Access: 2 hours from Shinjuku Station by bus
Season: from early October, 2019 (Last season: October 19th to April 7th)
Hours: 9:00–21:00 (Weekdays)/8:00–21:00 (Weekends and Holidays)/15:30–8:00 of the next day (All Night)
Lift Pass Ticket Rate (1Day): JPY3,500 (Weekdays)/JPY4,000 (Weekends and Holidays)/JPY2,500 (All Night)
Website: http://www.yeti-resort.com/en/