10 Best Destinations to Go from Tokyo by Bus
Travel in a budget: Best places to go by bus from Tokyo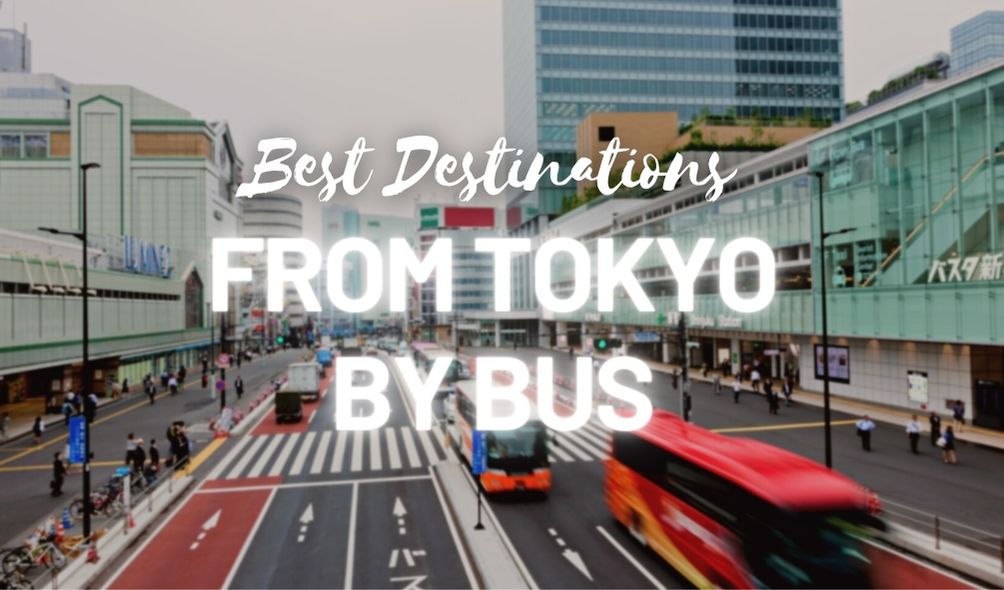 The most popular way to travel within Japan is usually by train, as the country has a great infrastructure. However, for those who want to travel in a budget, the country also offers a variety of bus routes and options! From local buses inside the city to highway or night buses for long distance trips, you can get around Japan by bus.
Not all, but many of the highway buses in Japan are large and comfortable, making the trip quite pleasant. In particular Tokyo has many destinations that can be reached by bus from its two main stations, Tokyo Station and Shinjuku Station, which a few years ago opened BUSTA, one of the largest bus terminal in Tokyo in front of its south exit. In addition recently in the new Haneda Airport Garden complex at Haneda Airport, a bus station has also been installed with many more possible destinations.
In this article I would like to introduce you the best destinations to go from Tokyo by bus.
Mt.Fuji – Kawaguchiko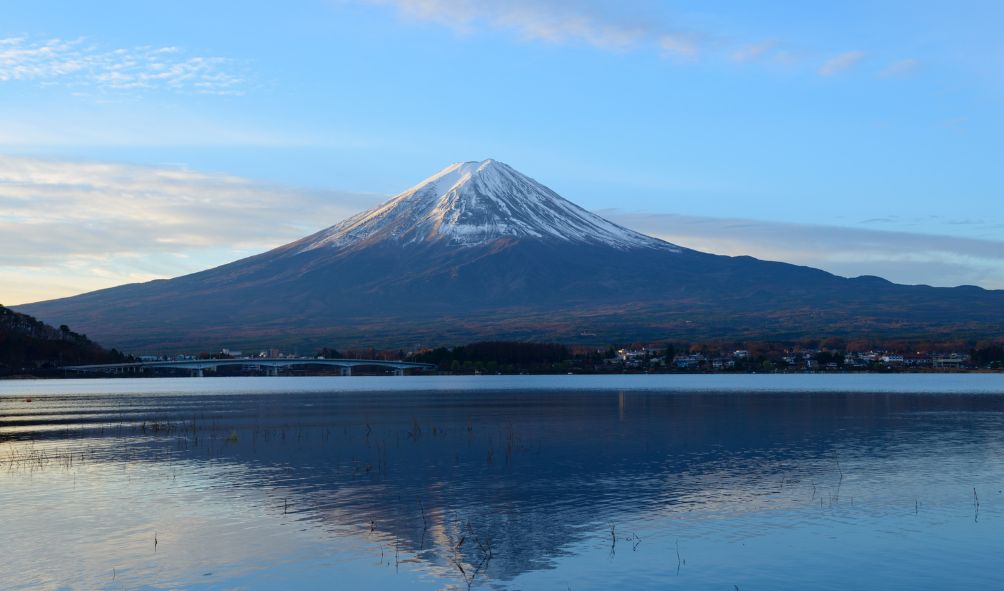 The Kawaguchiko and Five Lakes area, known as "Mt.Fuji", is the most popular bus one-day trip from Tokyo. It's so called (there is even a train station named Mt.Fuji), because it's very close to Japan's iconic national symbol, Mount Fuji, and is one of the best places to view and take pictures of it. But be careful, as there are also buses that take you to the very foot of Mt. Fuji for those who want to climb it.
Kawaguchiko is especially popular in Autumn for the momiji (autumn leaves) season and in spring with the cherry blossoms, so if you want to go at that time of year it's recommendable to book the bus tickets in advance. It's also well known among the Japanese as a place with numerous hight quality hot springs.
Buses depart from Tokyo Station or Shinjuku Station, The fare is usually around 2,000 yen and it takes about 2 hours or 2 hours and half. To more details and compare pros and cons between train or bus, you can check this article:
Don't want to go alone? Join a day-trip bus tour!
If you are worried about going alone, or you want not only to visit but also to learn about the place a day tour is a good option. Japan Wonder Travel have a one day bus tour that covers all the interesting sites of Mt. Fuji accompanied by an expert guide. You will also get to taste the local speciality of the area!
▶️Book here the Mt.Fuji Day Trip Bus Tour from Tokyo
Disneyland and Disney Sea
The famous amusement park where dreams come true, Disney resort parks are one of the most famous tourist attractions in Tokyo. Japan is also the only country with two parks, the mythical Disneyland and Disney Sea.
▶️Buy now your Tokyo Disneyland or DisneySea Tickets
However, both parks are not located in Tokyo but in the neighboring prefecture of Chiba, and getting there may take some time. If you are staying near Tokyo station, the train is the best option. But if you are closer to Shinjuku, the bus is also another option since it takes approx the same time as the train and the price is also similar. Usually, train it would be a better option, but for people who isn't used to the chaos of Shinjuku Station and the numerous train lines in Tokyo, the bus may be an easier and relax option.
Buses to Tokyo Disneyland or DisneySea run from 6:40 A.M.–9:50 A.M.
Train: 45 min/around 800 yen
Bus: 50 min/1,000 yen
For more detailed info, check this article:
Nagoya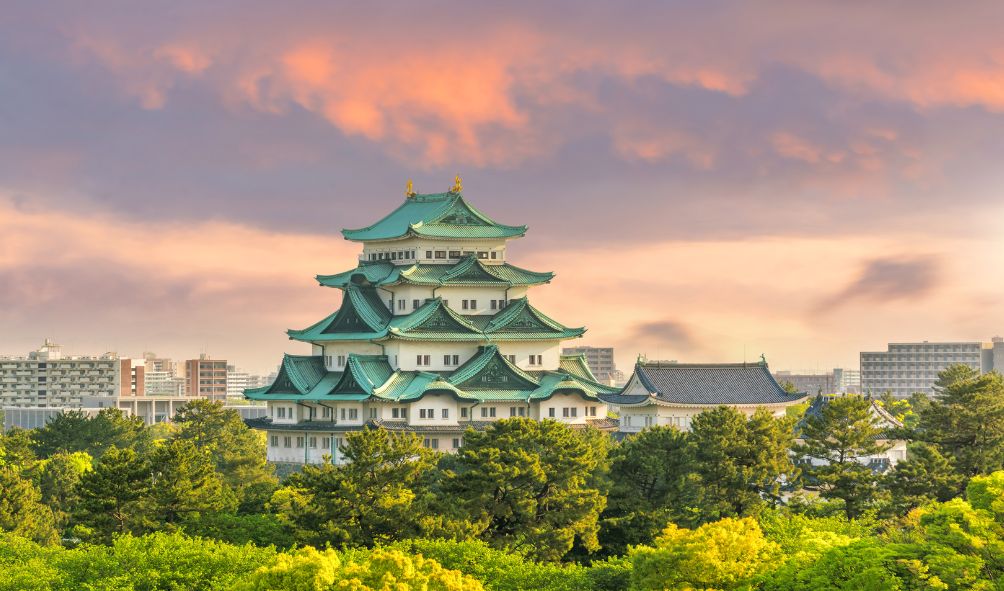 Although less known than other cities, Nagoya, halfway between Tokyo and Osaka, is also a great option if you want to get away from the more typical Japan. In addition, in October 2022 the long-awaited Ghibli Park opened in a park just outside Nagoya, so tourism in the city has been boosted by fans of the animation studio who want to enjoy this unique park in the world.
From Nagoya you can also visit the part of the Nakasendo route that connects Tsumago with Magome, a hike through the Japanese mountains highly recommended if you like nature and rural Japan.
On a normal trip without traffic it takes about 4 hours from Tokyo to Nagoya, and bus tickets start at 3,000 yen per way.
Kyoto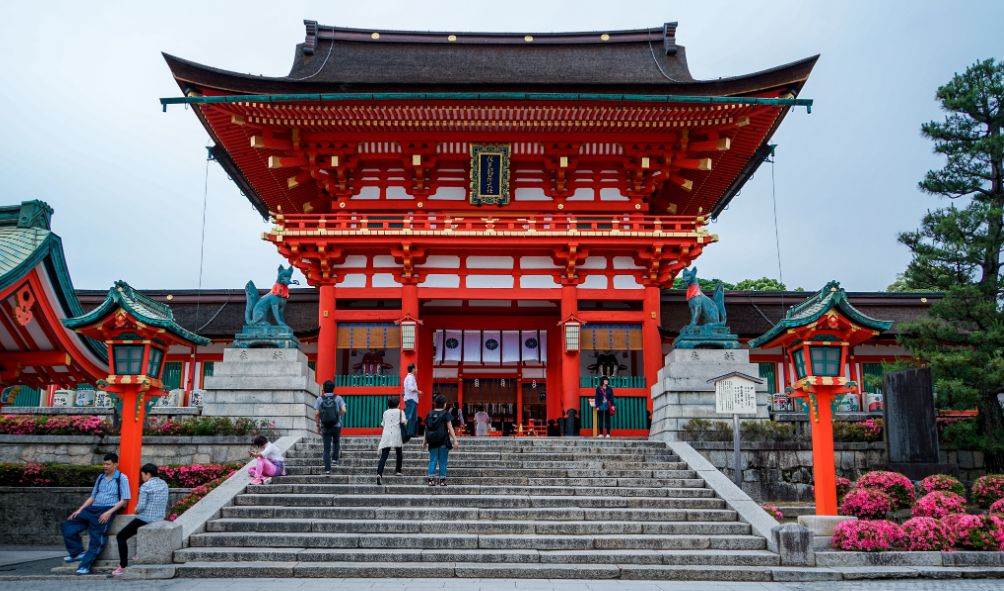 The ancient capital of Japan, Kyoto is one of the top three most visited cities along with Tokyo and Osaka. Most travelers access it using the famous Shinkansen bullet train, with the Japan Rail Pass. But from October Japan Railways has announced a significant increase in the price of both the Japan Rail Pass and single tickets, so those who want to save some money may want to consider the bus option.
The bus from Tokyo to Kyoto takes about 8 hours and bus ticket prices start at 3,500 yen for day buses, 4,500 yen for night buses. Since it is quite a long journey, the night bus is a better option. There is less chance of getting stuck in a traffic jam, and you also save a night in a hotel. So it's a win win.
▶︎Get discounted night bus tickets from Tokyo to Kyoto here!!
To know more about all the options to go to Kyoto from Tokyo, you can check this article:
Osaka
Osaka, known as "the kitchen of Japan", is the other major city to visit along with Kyoto. The most common is to make a Tokyo-Kyoto-Osaka route. However, some people who only have a week in Japan, choose to travel only to one of the two cities, either Kyoto or Osaka.
If you are a foodie, and you like nightlife, Osaka is your city without a doubt. As we explained with Kyoto, going to Osaka by bullet train will become more expensive and the bus becomes a better alternative for many. It takes 8-10 hours and tickets cost around 3,500 JPY (4,500 yen for night buses) and can go up to 12,000 JPY.
▶︎Get discounted night bus tickets from Tokyo to Osaka here!!
For more info about how to get to Osaka from Tokyo:
Kamikochi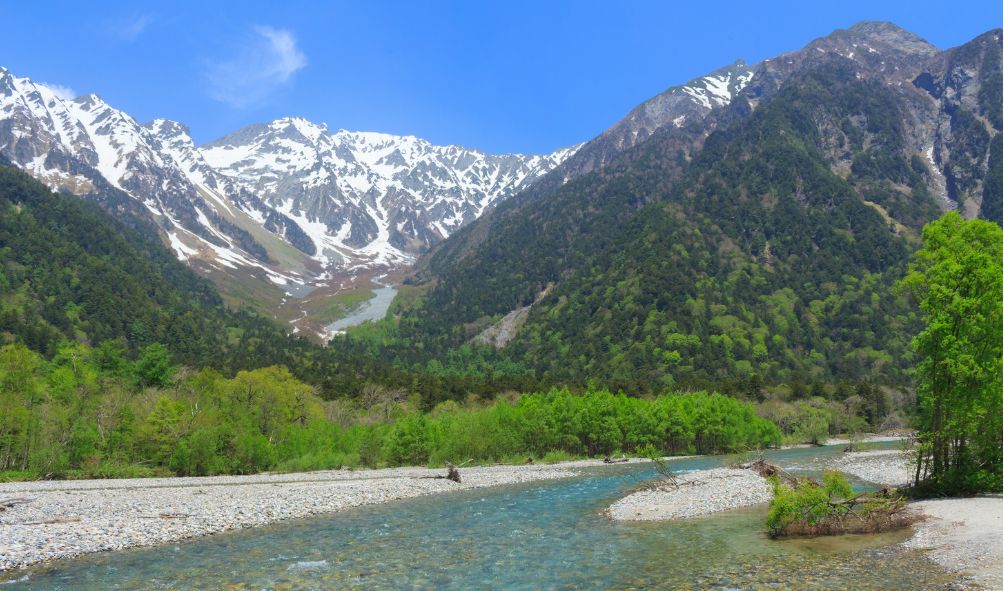 If you like nature and want to get away from the typical places, the Japanese Alps are an incredible destination. There are many beautiful destinations, such as the villages of Shirakawa-go and Gokoyama, but they require a minimum of 2-3 days to reach and visit the site. If you don't have that much time and are looking for something 1-2 days, Kamikochi is your place. One of the favorite one day trips for Tokyoites.
Kamikochi it's a place for climbing and hiking, but what many people do is to take a bus early in the morning, get to the main site, walk around, breathe fresh air, take pictures of the beautiful scenery, eat the local specialty and go back to Tokyo.
▶ Unlimited Ride Highway Bus Tickets for the Japanese Alps
▶2D1N Kamikochi, Tateyama Kurobe Alpine Route & Kusatsu Onsen Bus Tour
Universal Studio Japan
One of the main attractions in the Kansai region, the Universal Studio Japan theme park, has become one of the most popular places for tourists since the opening of the new area dedicated to Nintendo's legendary Super Mario game.
▶ Book your Universal Studios Japan Osaka e-tickets here!
So many people want to enter the new Super Mario area that there's a capacity control system and not everyone can enter. If you want to make sure you can get in you have to either buy the special pass (which is more expensive), or be among the first to enter and participate in a raffle.
There are night buses that leave you from Tokyo to the very door of USJ early in the morning, so it's perfect to be the first to get there and take place on the line!
Narita Airport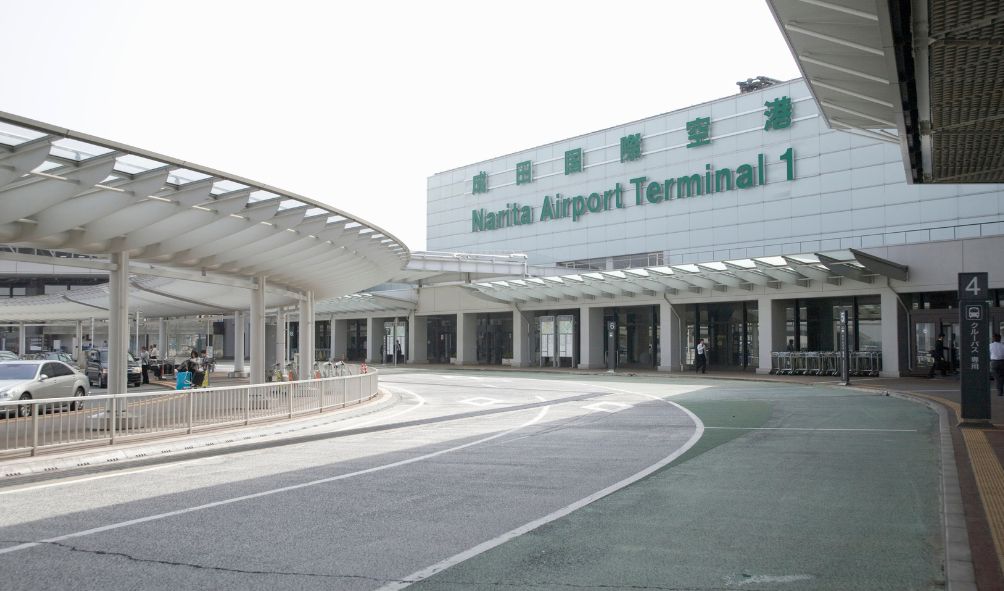 Although it's not a destination per se, one of the most used bus routes is the one that connects Narita airport with Tokyo. Narita airport is a bit far from the center of Tokyo, and one of the most efficient ways to get around is with the shuttle buses that connect Narita airport with the most popular hotels in Tokyo. It's the most comfortable way to go from the Narita Airport to your hotel or vice versa without carrying suitcases.
They are two options, the Airport Limousine Bus and the Narita Airport Shuttle Bus.
Buy NOW Airport Limousine Discounted Tickets online
Click HERE to book Narita Airport Shuttle BUS Tickets online
If you want to know all the ways to go from Narita Airport to Tokyo and a comparison, check this article:
Fuji Q Highland
Disneyland and USJ are great for enjoying the themed environment, but if you are searching for adrenaline, speed and hard rides, Fuji-Q Highland is your place! Fuji-Q Highland offers several world's record-breaking roller coasters and scary rides. In addition, the park is located at the foot of Mt Fuji, so on a clear day visitors can enjoy the magnificent view of the mountain!
Book ticket ▶ Fuji-Q Highland Instant E-Tickets
The most common way to get to Fuji Q Highland from Tokyo is by bus, and depending on the season you can even find discounted passes that include round-trip bus fare and entrance to the park. Or if you have extra time, you can go to Kawaguchiko to enjoy the hot springs after the park and go back Tokyo next day.
Matsumoto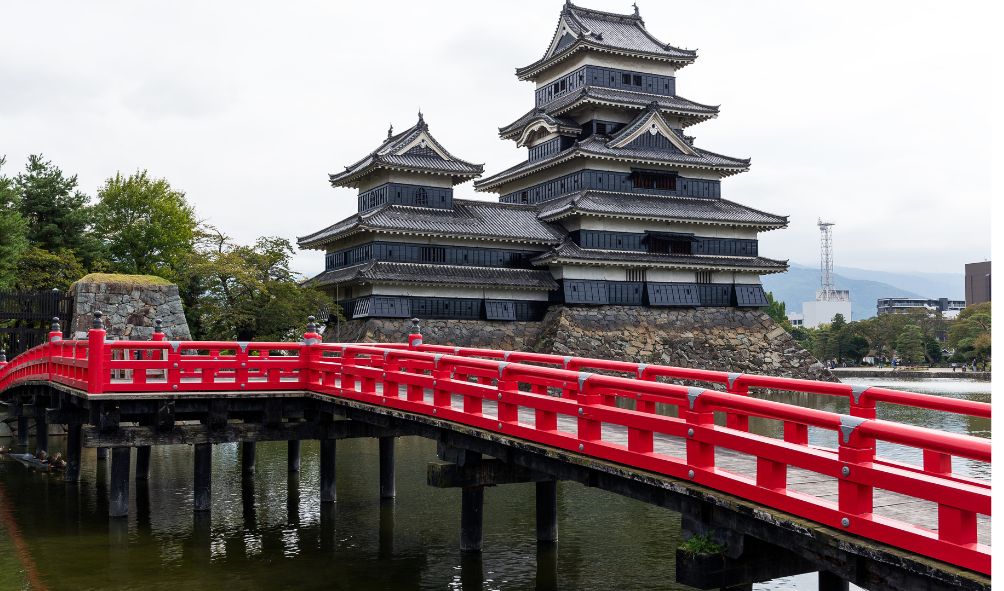 You have probably heard of the beautiful white castle of Himeji in the Hyogo area. But besides Himeji there are two other castles considered the three most beautiful castles in Japan. One of them is Matsumoto Castle, located in the city of Matsumoto in Nagano.
This castle is the opposite of Himeji, as it's completely black and is known as "the Raven Castle". In addition to the beautiful and historic castle, Matsumoto City is also a good place to escape the crowds and enjoy the mountain views. It takes about 3 hours from Tokyo to Matsumoto by bus and tickets start at 3,000 yen.
Which Bus Company is the Best?
There may be different opinions about this, depending on the needs or priorities of each person, but for me the best company is Willer Express. It is one of the most popular low cost airlines with the widest variety of routes and options.
In this article you can learn more about Willer Express and my own experience using their services.
In addition, if you are planning to travel to several destinations Willer Express offers a Japan Bus Pass for 3, 5 or 7 days. The pass can be used on alternate days for two months, including night buses, and is cost effective if you are going to make several trips.
Japan by train
If you still think you prefer the train option, then make sure you buy the Japan Rail Pass, a special pass that would allow you to save money and traveling in Japan by bullet trains, bus and even ferry. You have all the information that you need about the JR pass here!
Tokyo by train
For those who are not going to leave Tokyo, or need help to move around the city, here is our complete guide to get around Tokyo like an expert.
---
Thanks for reading! I hope you have found good recommendations for your trip. For more nice destinations in Japan in addition to the typical ones, you can check these articles too!
▽Related Articles▽
▼Editor's Picks▼
---