Tokyo Disneyland Guide: Best Things to Do
Best Tokyo Disneyland Rides, Shows, and Food!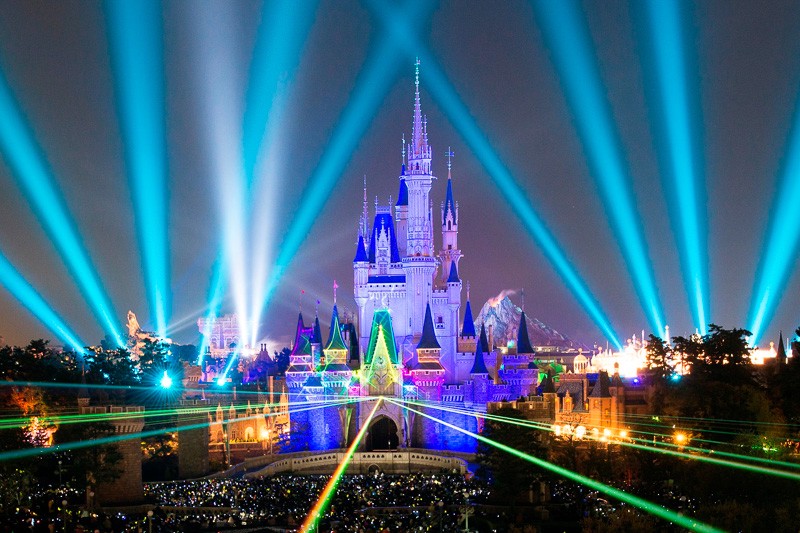 Tokyo Disneyland is one of the most popular tourist sites and amusement parks in Tokyo among both Japanese and international visitors (although, technically, not located in Tokyo). Also known as Yume no Kuni (夢の国) which means "the land of dreams", it offers a special atmosphere that lets you forget your everyday problems and enjoy your time at this place, just like in a dream.
This magical place has so much to offer, it is pretty much impossible to enjoy it all in a single day. From the numerous rides and wide variety of shops to the seasonal shows, the countless characters, and the delicious food; It can be overwhelming for first-time visitors to decide what to do.
In this article, we are sharing with you the best things to do as well as tips to spend your limited time at Tokyo Disneyland wisely.
---
1. Tokyo Disneyland Overview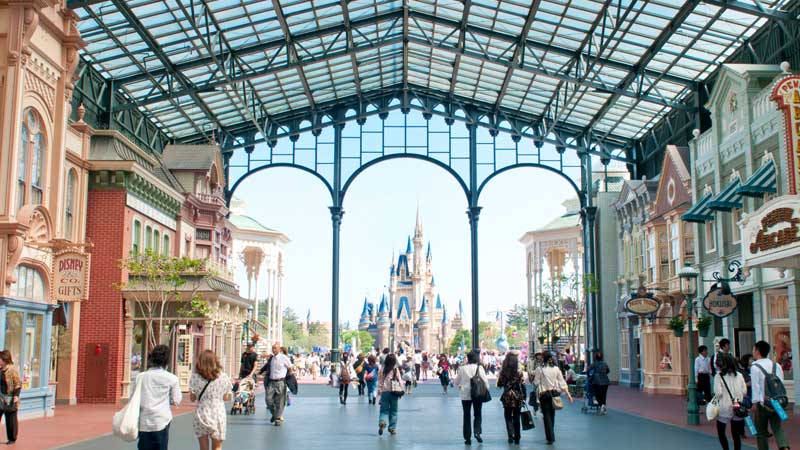 Tokyo Disneyland opened in April 1983, making it the first Disneyland to open out of the US. Along with Tokyo Disneysea, it is called Tokyo Disney Resort and is one of the 6 currently existing Disney Resorts in the world.
Tokyo Disneyland welcomes around 18,000,000 visitors annually (as of 2019) making it by far the most-visited amusement park in Japan and the third most visited in the world.
Tokyo Disneyland is of course popular because of its rides and shows. However, it is also famous for being really clean and having great service. You will find original rides, souvenirs, and even characters that you won't see in other Disneylands.
2. Attractions
Without a doubt, one of the reasons Tokyo Disneyland is so popular is due to its wide variety of great rides. And they really have many many attractions: 39 to be specific. Even if you happen to go on a not-so-crowded day, it is impossible to get to experience all of them in a single day. However, there are some tricks for you to move around the park in a more efficient way.
One thing you can do is download the Tokyo Disney Resort app. This app will not only provide you with a detailed map of the park but also indicate how long are the ques at every attraction.
Another thing you can do is to get a "FASTPASS". A FASTPASS minimizes the waiting time in line for attractions. However, this Fastpass is currently not in function. Instead, what is available now is this thing called "Standby Pass". This is a system that was put into place in order to avoid too much congestion in a single place. There are some attractions and shops that require you to get this Standby Pass. You can get it via the Tokyo Disney Resort app, or if you don't have the app or a smartphone, you can just ask a cast member at the park.
Ok, so now here are 5 of the best rides in Tokyo Disneyland!
Splash Mountain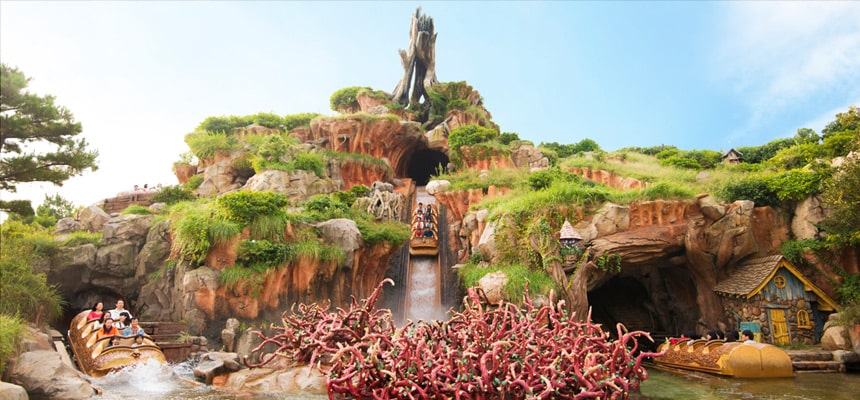 One of the must-ride attractions in Disneyland. After a fun, peaceful ride within the mountain awaits the highlight which is falling down a cliff from a height of 16 meters. Riders in the front seats might get wet after landing, which is part of the fun!!
Mickey's House and Meet Mickey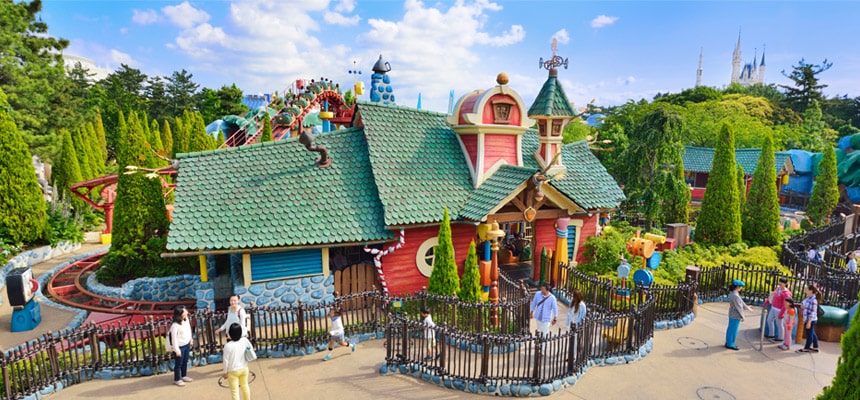 The Toontown area has Disney characters' houses. The most popular house is, of course, Mickey's house. You can take a photo with him!!
Space Mountain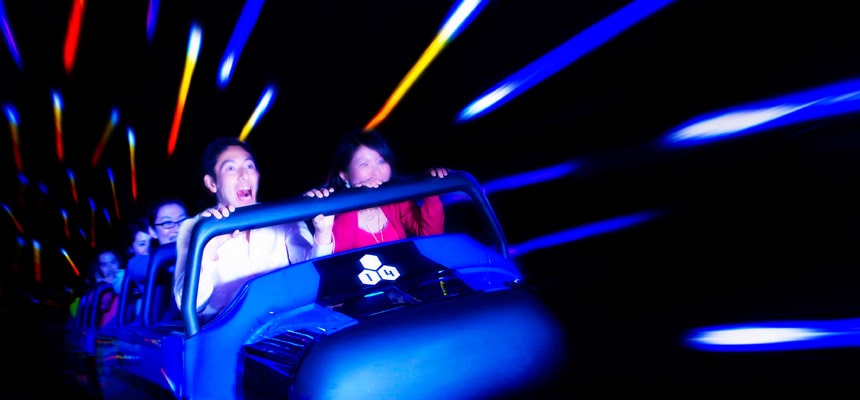 Another staple ride at Disneyland is Space Mountain. It is like a roller coaster, but it's different from the others. The speed and the flashy light in the dark are thrilling!!
Monsters, Inc. Ride & Go Seek!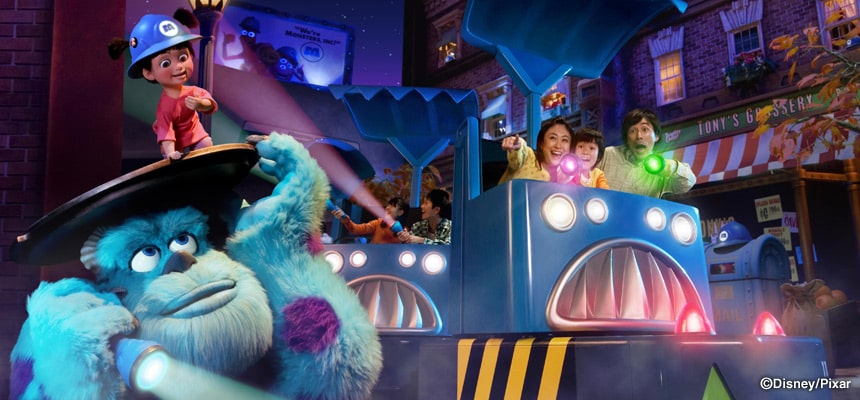 Monsters, Inc. Ride & Go Seek! is an attraction you won't find at any other Disneyland. It is one of the most popular attractions and never recommended to wait in line without a Fastpass. This is a kind of gun-shooting game. Focus your hand light on hidden monsters and get a high score!!
Star Tours: The Adventures Continue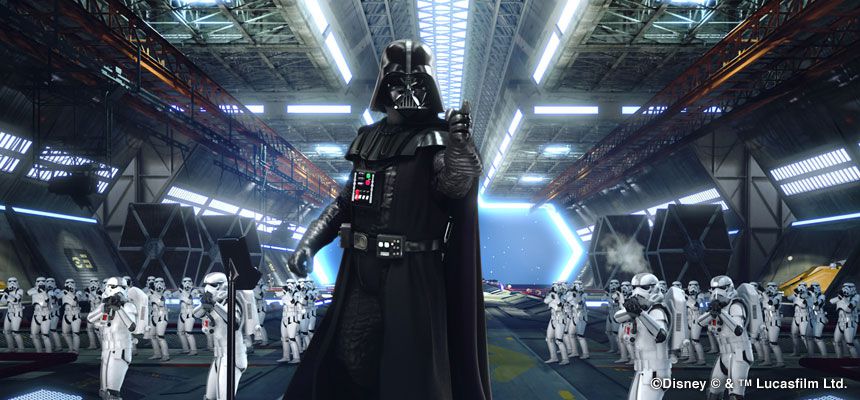 A must-ride for Star Wars fans. Get to see and experience the Star Wars universe atmosphere in this 3D adventure! there are several varieties of scenarios and you won't know which one you'll get until you get on the ride!
Enchanted Tale of Beauty and the Beast
One of the latest attractions, and surely one of the most popular as well. Immerse yourself in the world of Beauty and the Beast riding a teacup through the romantic and thrilling storytelling ride. The animatronics move in such a natural way, it will blow your mind!
3. Shows and Parades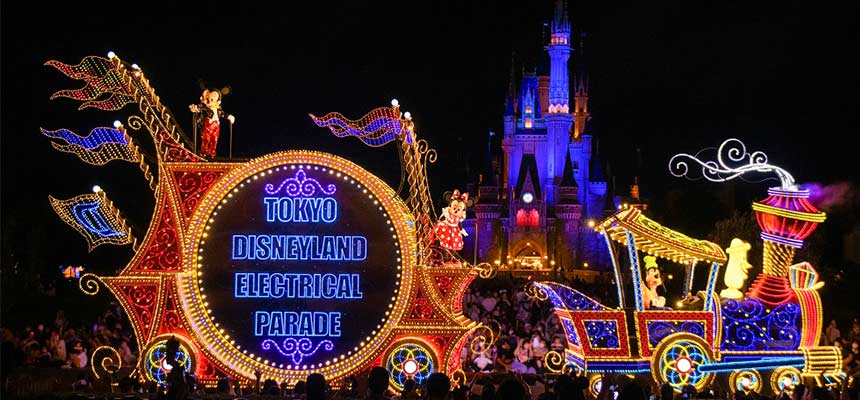 Another thing that makes Tokyo Disneyland so special is its great shows and parades. The most famous one is definitely the "Tokyo Disneyland Electrical Parade Dreamlights" which is held in the middle of the park right after the sun sets. You can get to see your favorite Disney characters dancing and waving at you while riding big vehicles lit up with millions of lights. Many people will start looking for the best spots to keep a few hours before it even begins.
There are many more shows that you can watch at Disneyland such as "Club Mouse Beat" where you will see your favorite characters dancing and "Mickey's Magical Music World" where you can get to listen to your favorite Disney songs incorporated in an original story. For some of these shows, you will require to get an "Entry request", so don't forget to do that beforehand. However, there are also some shows you can just go and attend without an entry request.
4. Food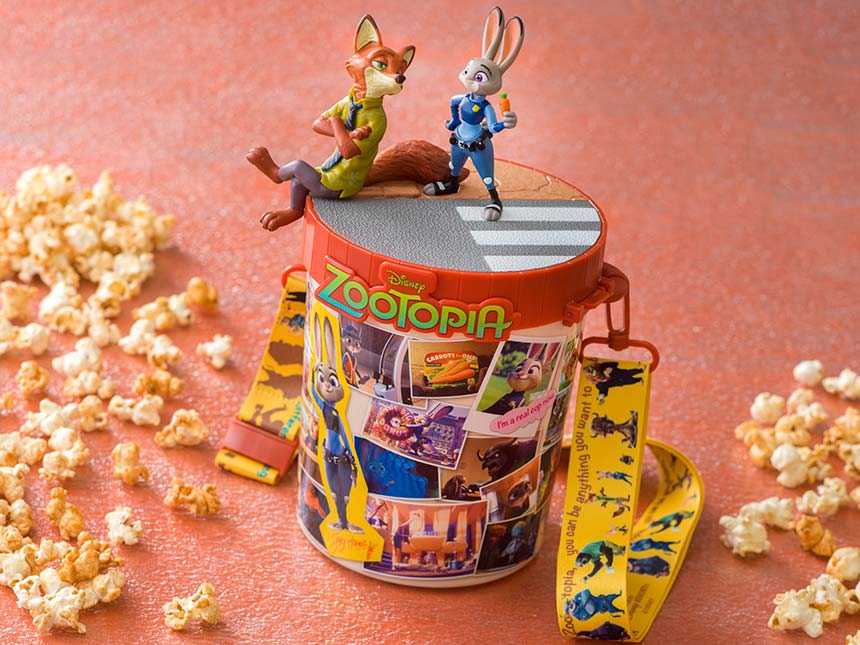 Spending a whole day in Disneyland will require you to recharge energy. And What better way to do this than trying out the great food that Disneyland has to offer? Here, I'm mostly referring to the snacks you can easily buy and eat while you are walking on your next ride.
Popular foods you can get at Disneyland include popcorn (with a wide variety of containers of your favorite characters), Churros, Mickey Waffles, and the Smoked Turkey Leg.
You can check out more about these foods in the following article.
5. Souvenirs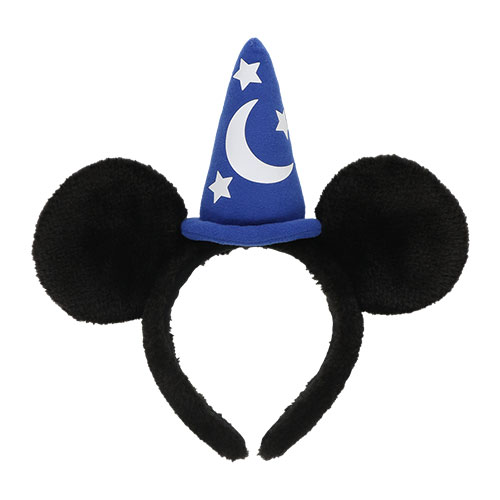 Souvenirs are another thing that makes us excited when going to Disneyland. From the classic hairbands with the mouse ears to cookies to take back home. You will find such a wide variety of things you will only be able to purchase at the park. Some are more popular than others, but some of these souvenirs are limited editions, making them even more popular.
If you're thinking of buying souvenirs at the end of the day, you should think again. Buying souvenirs at the end of the day is what many people do, so the shops are going to be really crowded. What we would recommend is for you to go before midday, purchase all you need, then go to a coin locker (there are several locations within the park) to store all that you bought so you won't have to carry it along with you the entire day.
For more information about things to buy at Disneyland, check out the following article.
6. Hotels
As I previously mentioned, it is pretty much impossible to enjoy all that the park has to offer in a single day. Even more, there is also Tokyo Disneysea which is a whole other theme park. So what many people like to do is to stay at a hotel and enjoy Tokyo Disney Resort for several days. And the hotels you will find here are just some of the most wonderful ones you will encounter during your stay in Japan.
Disney Ambassador Hotel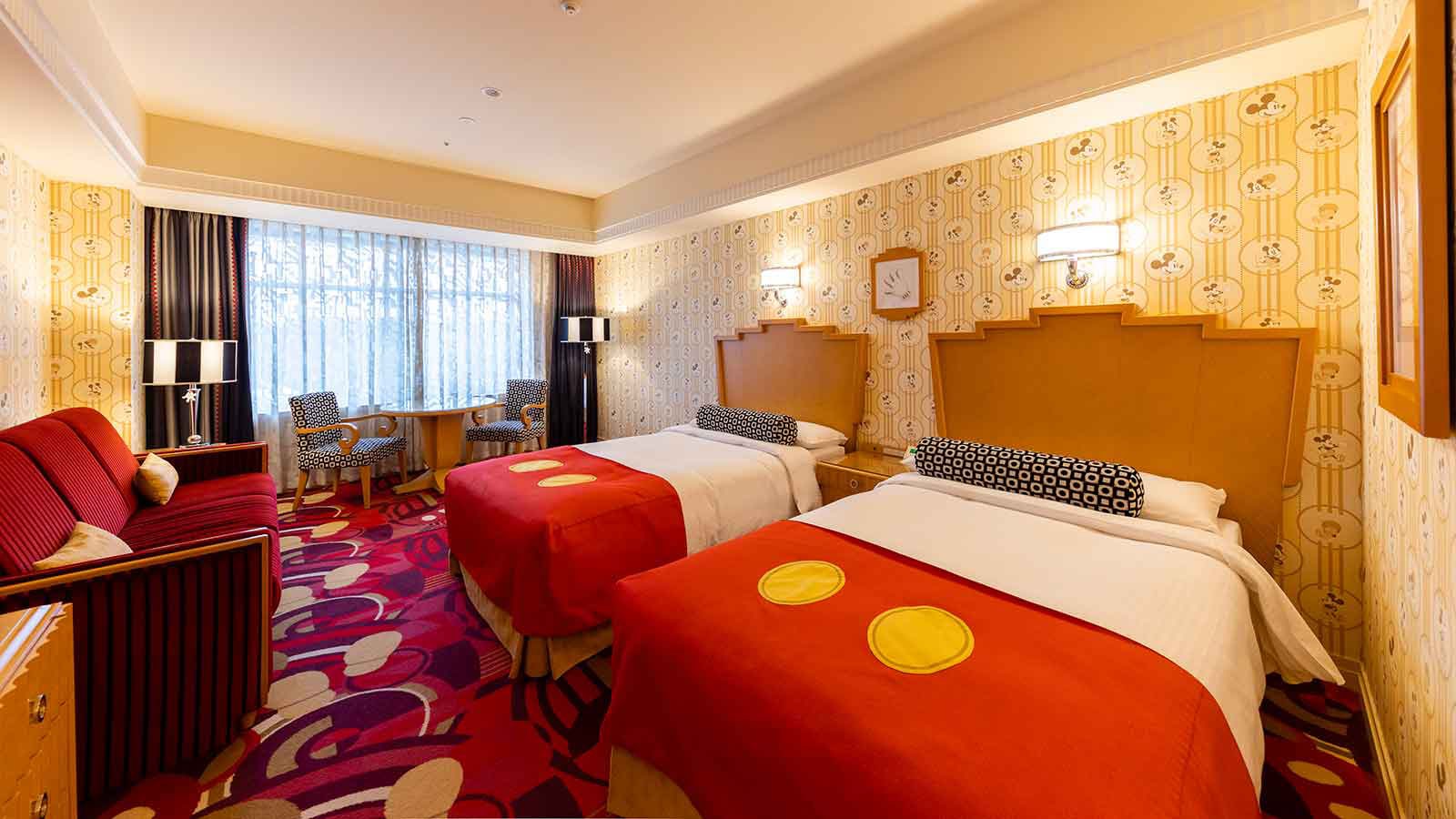 Are you a big fan of Disney? Disney Ambassador Hotel is the first choice for you to stay in. It provides 5 types of character rooms: Mickey, Minnie, Donald Duck, Stitch, and Chip 'n Dale. At its restaurant, Disney friends including Mickey greet you. You can admit to Disneyland and DisneySea 15 minutes earlier than anyone else.
Disneyland Hotel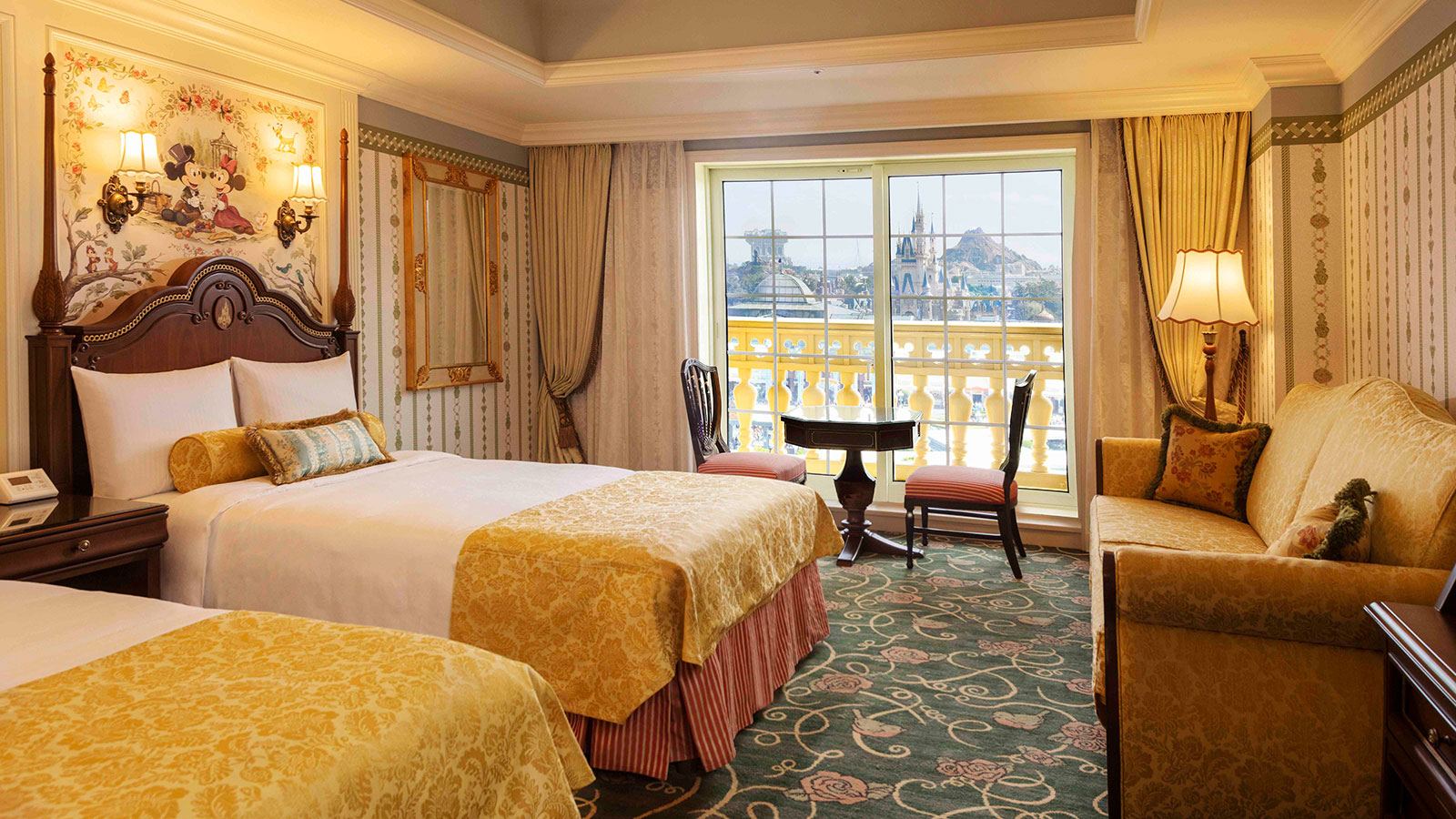 Disneyland Hotel is the nearest hotel to Disneyland. It also has 4 types of Disney character-themed rooms such as Cinderella, Alice, Beauty and the Beast, and Tinker Bell. You will be granted a special privilege to enter Disneyland and DisneySea 15 minutes before it officially opens. Rooms are available from 40,000 yen.
For more hotels nearby Tokyo Disneyland, check out the following article.
7. Tickets
The easiest and safest way to purchase tickets for Disneyland is to do it via their official website. Disneyland tickets are fixed-date tickets and their price varies depending on the day. You can choose to purchase your ticket by date or by ticket type. When it comes to ticket types, there is a wide variety from which you can choose. From 1-day admission tickets and half-day tickets to even more specific ones such as "after 5 pm on weekdays" tickets. The following are some examples for your reference.
*Note: As I mentioned before, ticket prices may vary. The following prices are an estimate, so be sure to check their website beforehand.
1-day Ticket: 7,400 yen~ (over 18)/6,200 yen~ (age 12–17)/4,400 yen~ (age 4–11)
Ticket (after 5PM on weekdays only): 4,500 yen~ (over age 4 )
Ticket (after 3PM on weekends & holidays only): 6,500 yen~ (over 18)/5,300 yen~ (age 12–17)/3,800 yen~ (age 4–11)
*Children ages 3 & under are admitted for free.
8. Access
There are two main ways you can choose to go to Tokyo Disneyland. It is either by train or by bus. If you choose to take a bus, then there are buses that will take you directly to the entrance of the park. On the other hand, if you choose to go by train, the nearest train station is Maihama (舞浜駅) of the Keiyo Line (京葉線) which you can take from Tokyo station. In this case, you will need to take the Disney Resort Line from Maihama station to Tokyo Disneyland.
For more details on the time it takes and how much it costs, check out the following article.
---
▽Subscribe to our free news magazine!▽

For more info about Tokyo Disney Resort and other theme parks in Japan, check these articles below!
▽Related Articles▽
▼Editor's Picks▼
---