How to Get Last-Minute Tickets for Tokyo Disneyland and Tokyo DisneySea
Buy here Tokyo Disney Resort Park Tickets even one day before or on the same day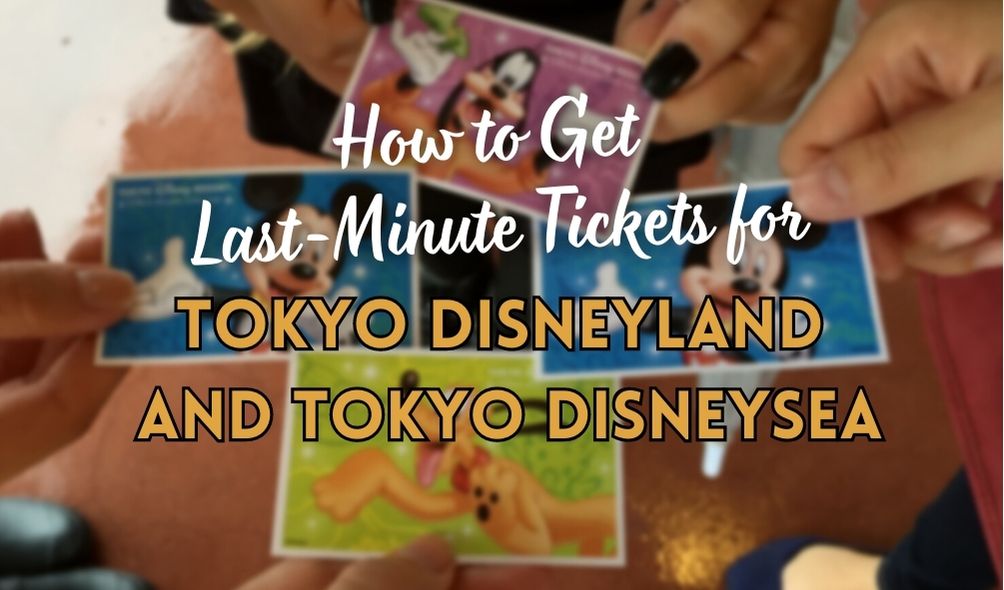 Disney parks around the world are very popular, especially for families with children but also for movie fans. People usually travel from other countries to visit Disneyland parks (for example, in Europe it is common to go to Paris to enjoy Disneyland). Locals go to the park occasionally, but not much. In Japan, however, Disney parks are VERY popular among Japanese people, especially young people who go in couples or groups of friends.
This makes getting tickets can be really difficult, since not only a large number of tourists want to go, but locals also want to go (and Tokyo is a very crowded city). On weekends, when most people are free, both parks become overcrowded. And yes, I say both parks because Tokyo has not one but two Disney parks! Disneyland and DisneySea, a unique park in the world dedicated to Serenity and Aladdin, among others.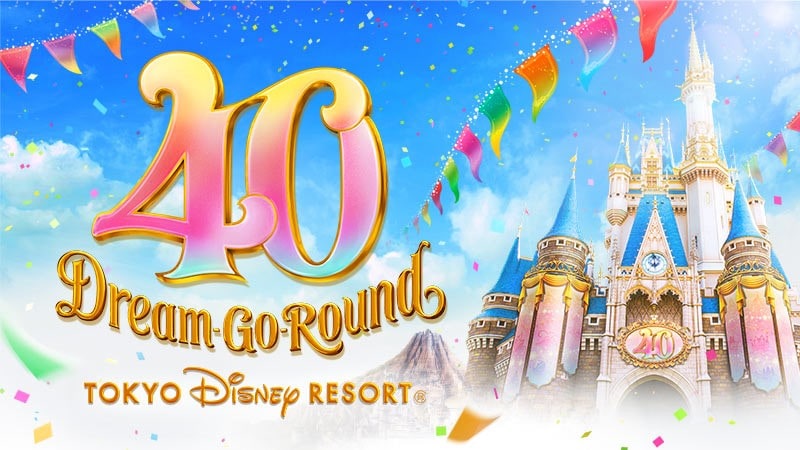 ▶︎Buy your tickets for Tokyo Disney Resort here!
Currently, it's common for tickets to be sold out for the next two weeks, or even a month in advance. Several of my friends and acquaintances on their visit to Tokyo, text to me because they had planned to go to Tokyo Disney Resort but hoped to buy tickets during their stay here, or even at the ticket office on the same day, and find that the tickets are sold out. Especially families who come with children, feel quite sad at the thought of not being able to go. If that is your case and that is why you have come to this page, here I'm going to share with you how I have managed to get my friends to visit Disneyland by buying tickets even one day in advance, and without any extra charge!
How to Get Last-Minute Tickets for Tokyo Disneyland and DisneySea?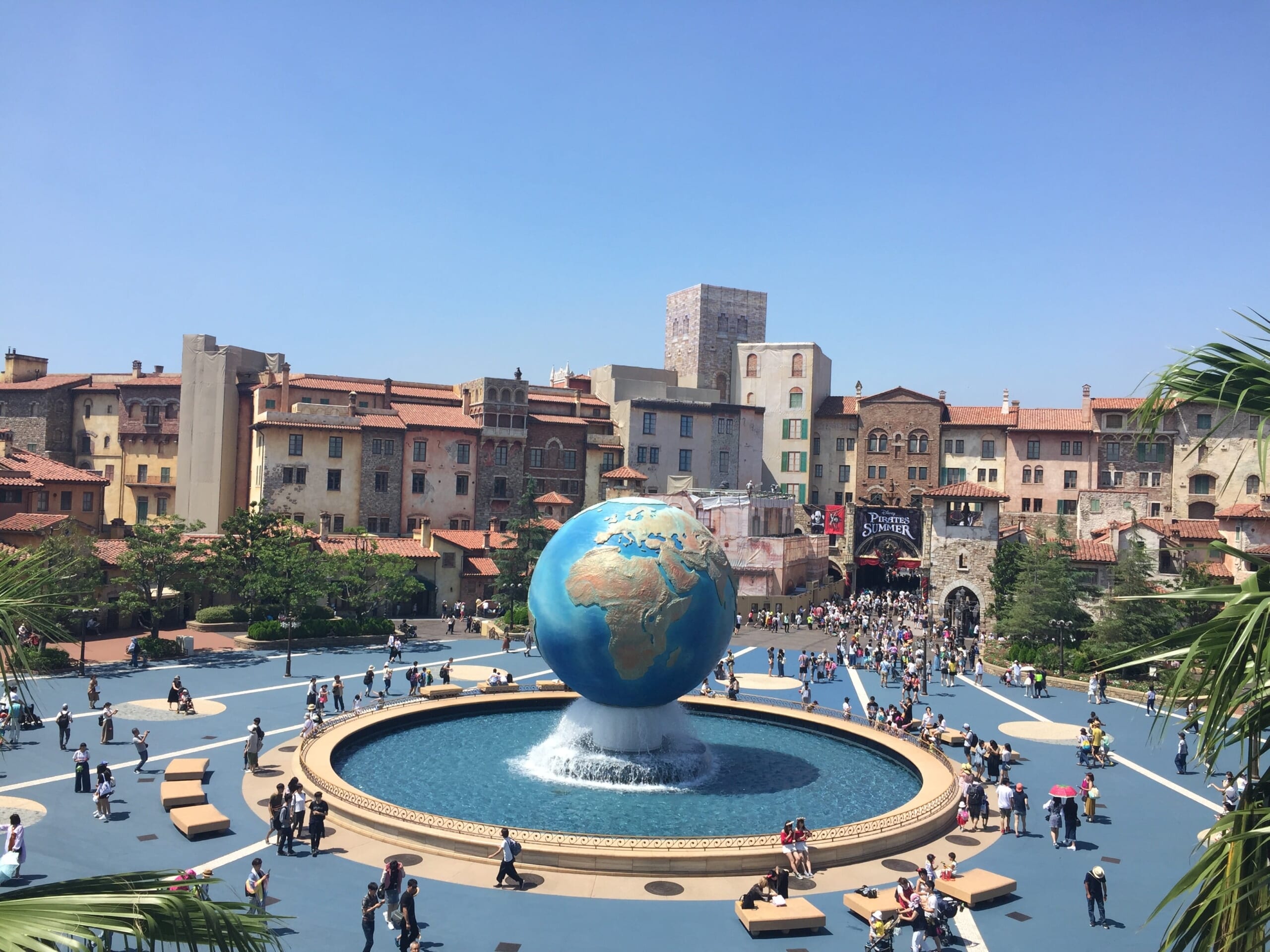 In fact, getting last minute tickets for Disney Tokyo parks is very easy: just go to Klook's website, or download their app. Klook is an official provider that sells tickets for different tourist attractions in Japan, as well as tours and other activities.
If you have waited too long and there are no more tickets through the official website of Disney Park Tokyo, on Klook it's possible to find last minute tickets for Tokyo Disneyland and Tokyo DisneySea. Klook is a reliable supplier, and doesn't overcharge for tickets. They are sold at the same price as the official website.
Even if there is still time left for your trip, buying tickets through Klook is also a good idea. They serve in 9 different languages and accept up to 10 types of currencies. Their customer service can assist you if there are any problems or questions. As I said, the price is the same as on the official website, but the system is easier and simpler, and you can also buy tickets for other tourist attractions in Japan.
▶︎Get NOW your tickets for Tokyo Disney Resort!
Where to Buy Tickets for Tokyo Disneyland and DisneySea in Japan?
If for any reason you don't trust online purchases, and you prefer to take the risk and buy it in Japan, you have to know that tickets are no longer sold in official Disney stores. Tickets are sold only through special machines in convenience stores (conbini) such as Seven Eleven or Family Mark.
Also, in some travel companies as JTB, but they speak mainly only in Japanese.
---
▽More Interesting Parks and Attractions in Japan▽
▶︎Tickets for Harry Potter Studio Tokyo
▶︎Tickets for Universal Studios Japan
▶︎Best teamLabs in Japan
▶︎Tokyo Joypolis Passport
Wanna go directly to Tokyo DisneySea from the airport or hotel?
Airport Taxi is one of the best services for transfer to and from Narita and Haneda Airport. They can even take you to the teamLab, wait for you and take you to the hotel!
Now JWM readers have a 1,000JPY discount if they book with Airport Taxi!!
Coupon Code: JWM2023

---
For more information about Tokyo Disney Resort and Tokyo sightseeing, please check the articles below!
▽ Related Articles▽
▼ Editor's Picks▼
---