Tokyo Disneyland Food: 10 Must-Try Food at Tokyo Disneyland
Best Foods to Try at Tokyo Disneyland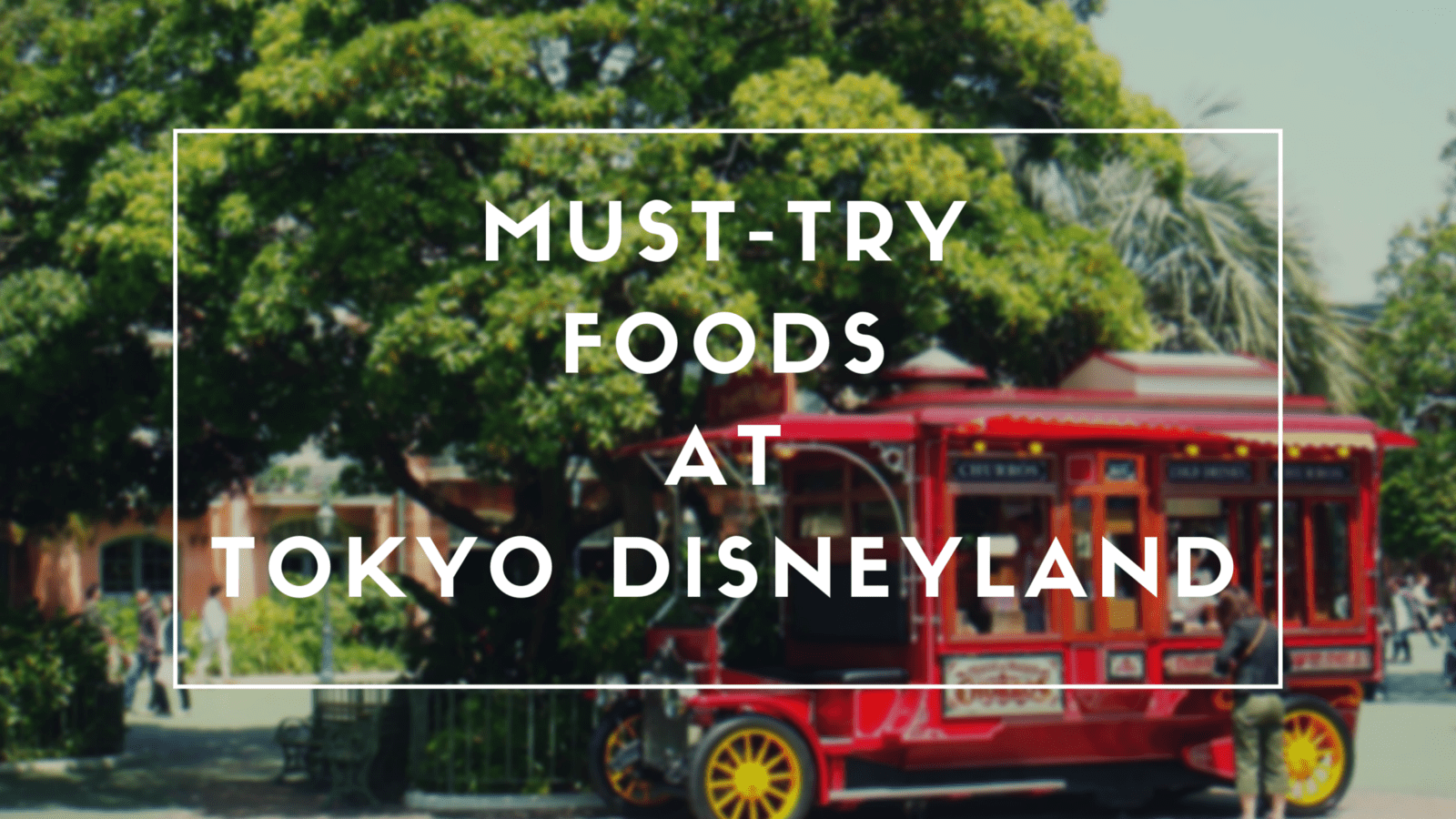 Tokyo Disney Resort (Tokyo Disneyland and DisneySea) is a must-visit destination for Disney fans from all around the world.
Each park offers guests ultimate entertainments with fun and unique attractions, shows, seasonal events and merchandise. Moreover, there are numbers of cafes and restaurants where guests can enjoy dining while playing at the park. There are numbers of cute and unique Disney character themed food and drinks available at the park which is one of the top attractions to the guests.
Today, I have picked 10 best food at Tokyo Disneyland which you shouldn't miss out! I have also listed where to find these foods at the park 😉 Try these cute and delicious food and maximise your experience at Tokyo Disneyland!
*Please note that this article contains affiliate links.
1. Churros
Price: 300 yen~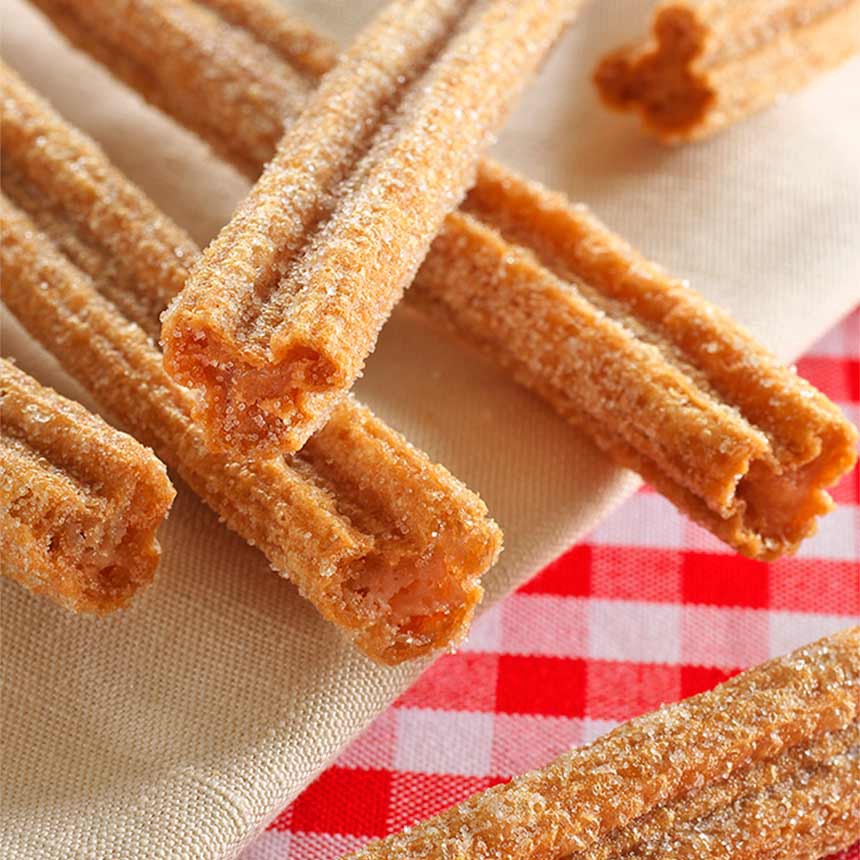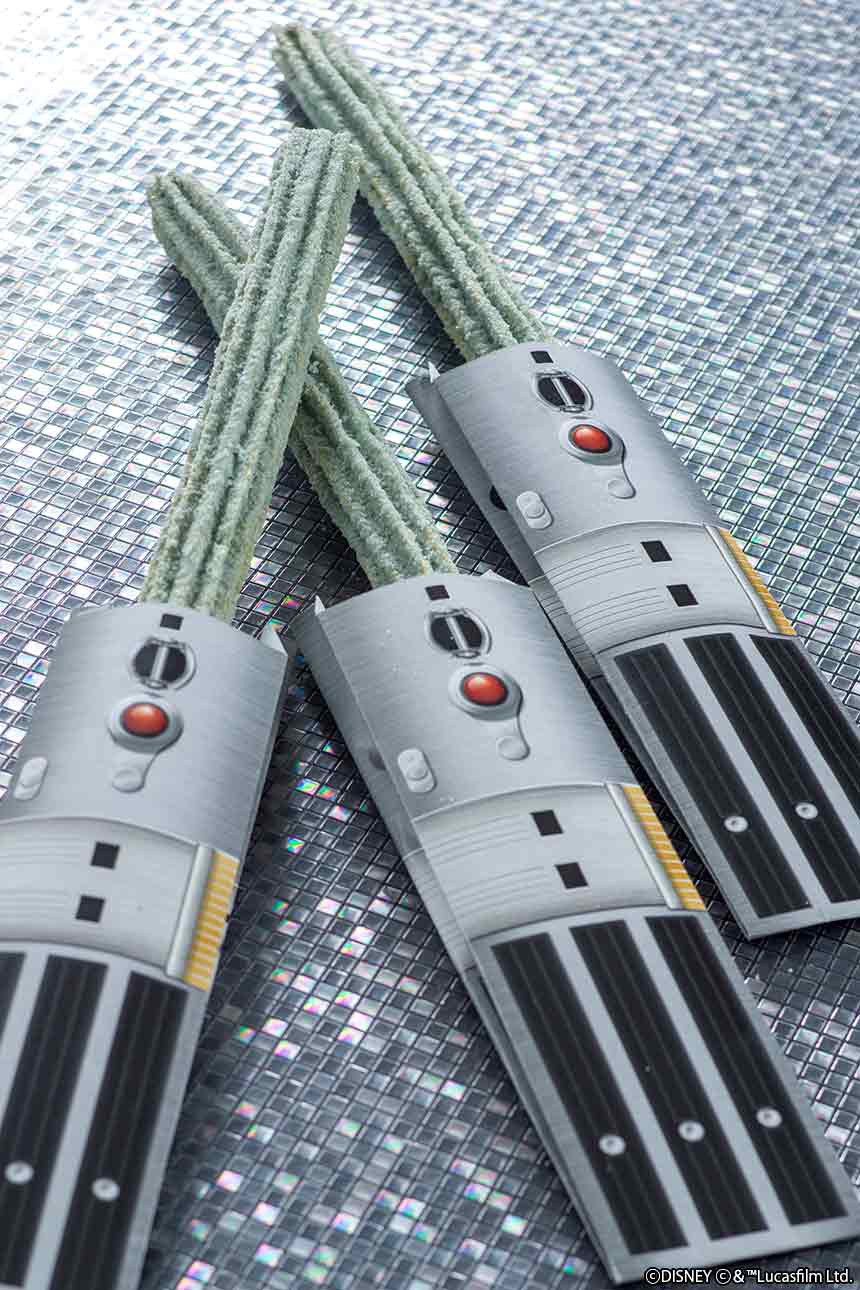 Churros are must-have snacks at the park which are delicious, cheap and handy. They are sold at numbers of locations (cafes, food carts, etc) at the park. Various churros are available such as Mickey shaped churros (Cinnamon/Strawberry), Lightsabre churros (Melon soda sugar), and limited seasonal flavours.
2. Popcorn
Price: 2,300 yen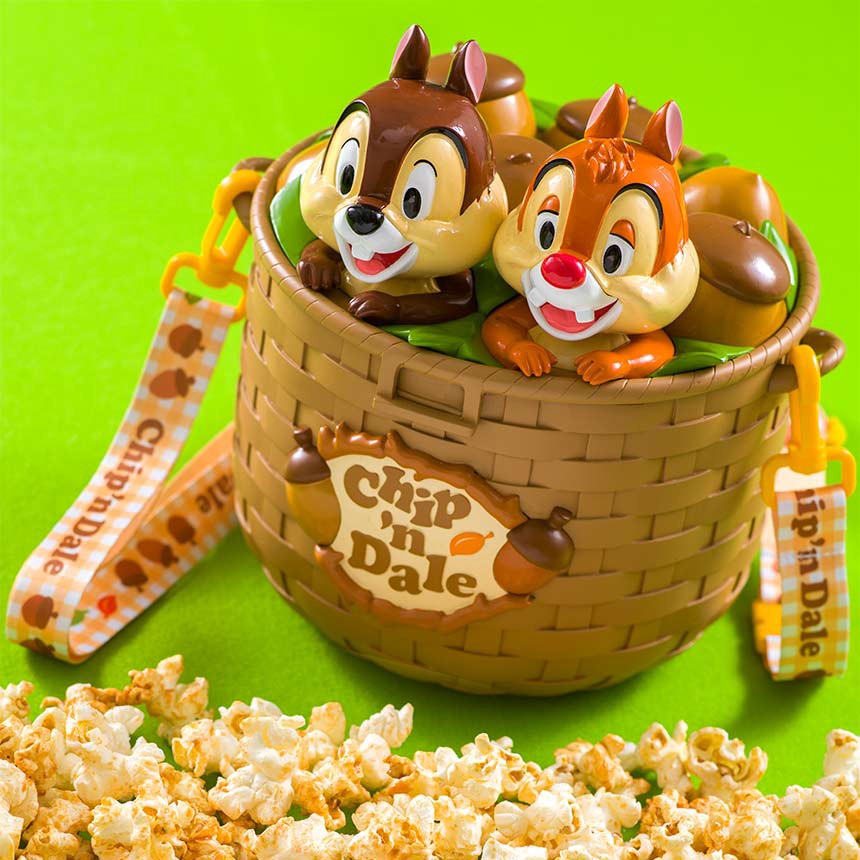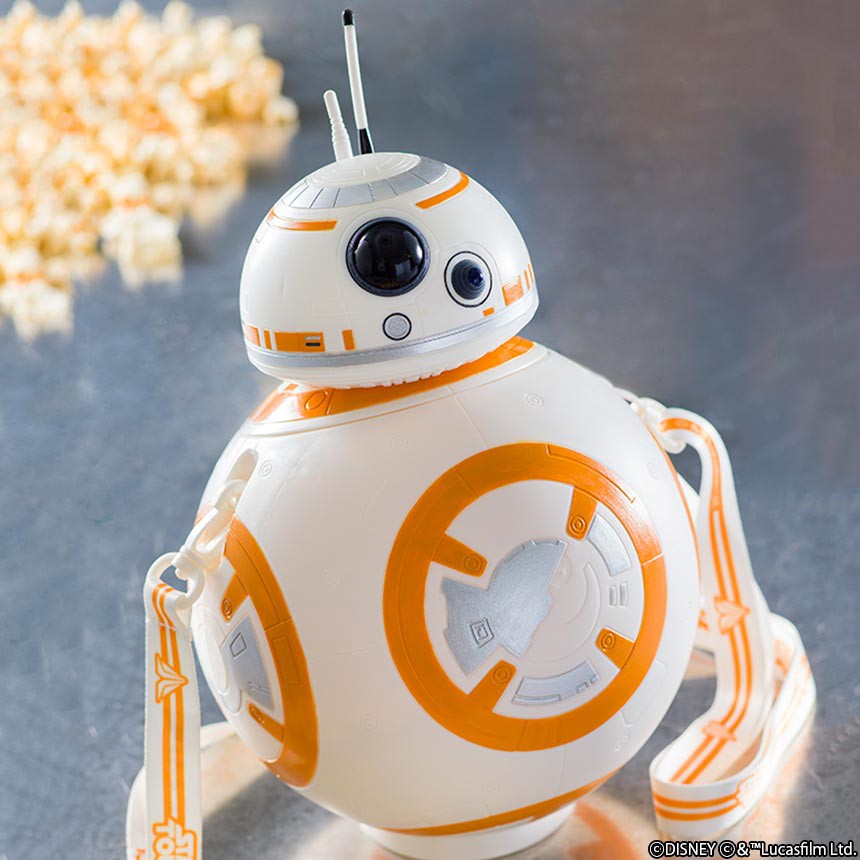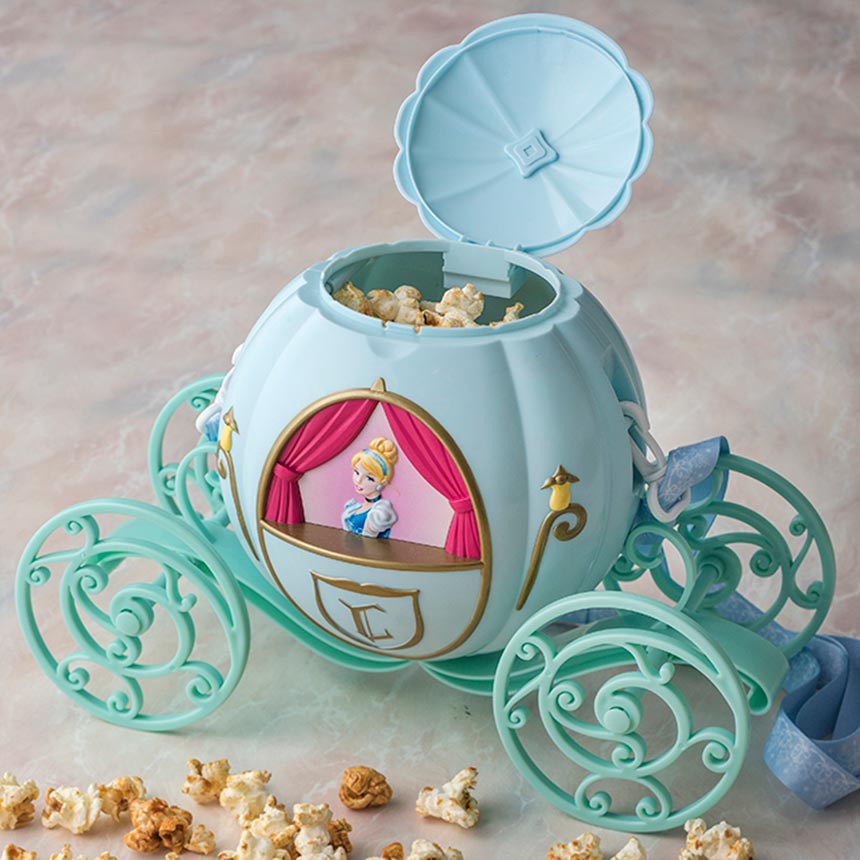 Popcorn at Tokyo Disneyland comes in various flavours and souvenir popcorn baskets including these in the pictures from left to right: Chip 'n Dale (caramel/soya sauce and butter), BB-8 (salt), Cinderella (honey), and they are sold at various locations at the park.
3. Smoked Turkey Leg
Price: 750 yen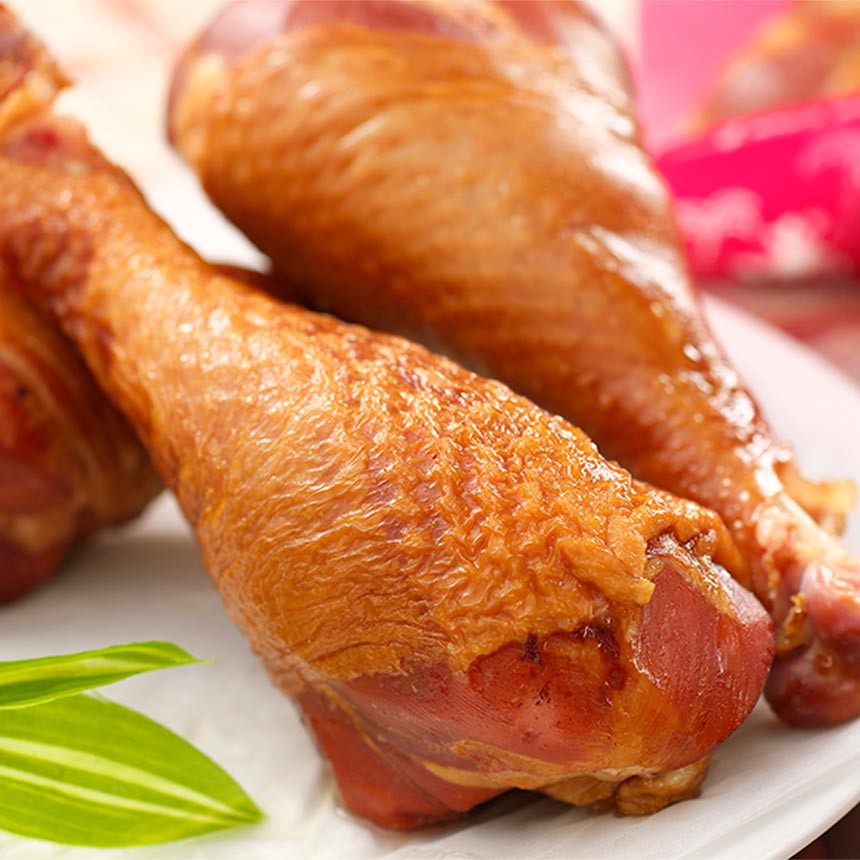 Wild and juicy, bone-in smoked turkey leg is one of the best selling snacks at the park for many years. It's sold at at he food cart (Chuck Wagon) and the restaurant (Camp Woodchuck Kitchen) at Westernland in the park.
4. Mickey Waffle
Price: 450 yen~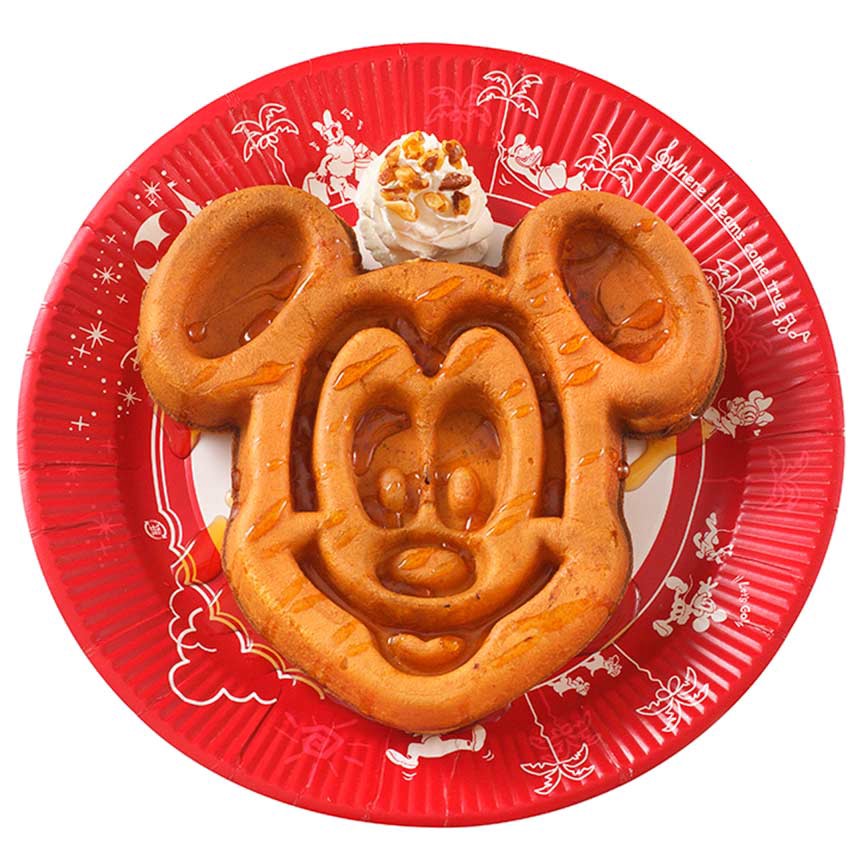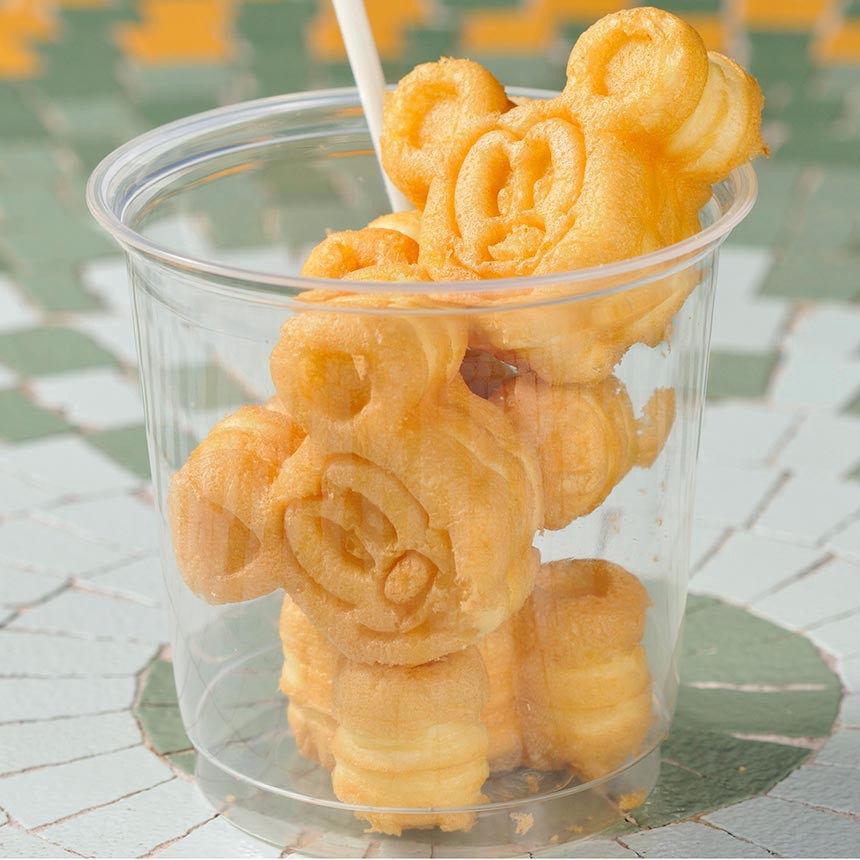 There are several Mickey shaped food available at Tokyo Disneyland, and this is one of the cutest and the most tempting sweets. Mickey Mouse shaped waffle are available with various toppings such as maple sauce, chocolate sauce, vanilla ice cream, etc, and the petit size is also available. It's sold at Great American Waffle Company at World Bazaar area at the park.
5. Tipo Torta
Price: 360 yen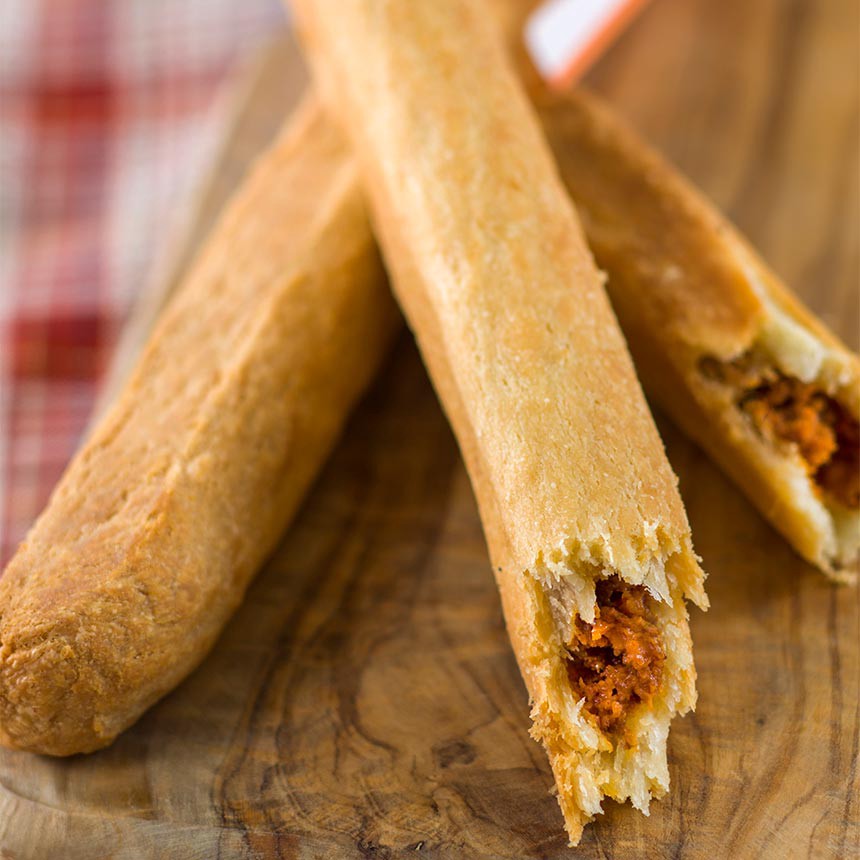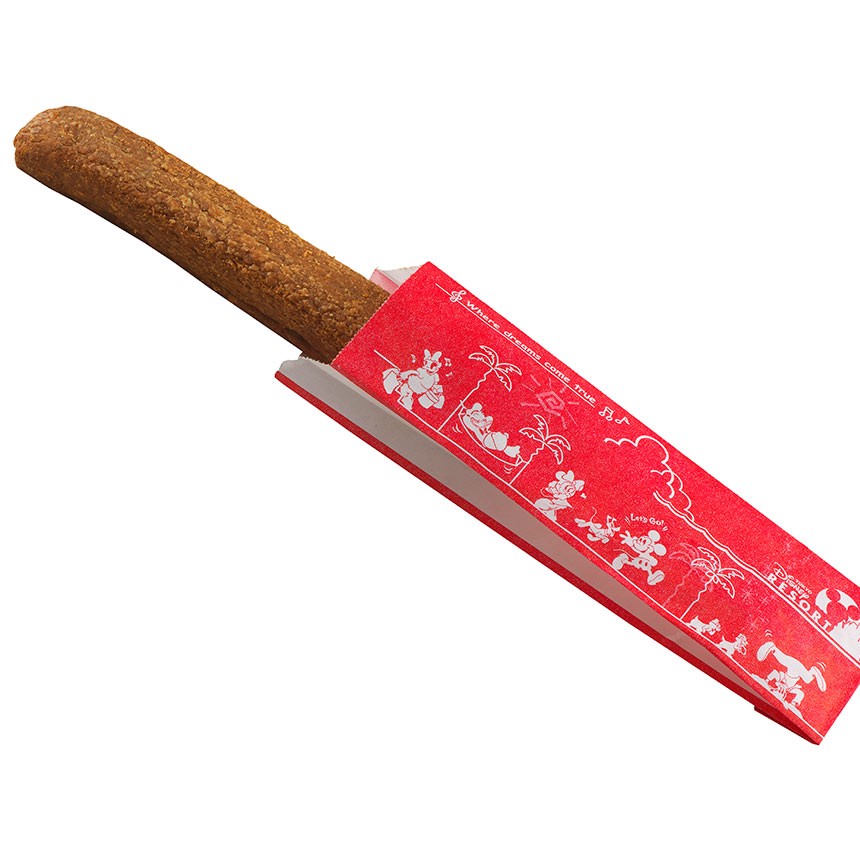 Tipo Torta is a stick shaped pastry snack filled with flavoured cream (Chili con carne/ Chocolate). It's extremely handy and delicious that become one of must-have snacks at the park in the past years. Tipo Toarta is sold at Village Pastry at Fantasyland.
6. Glove Shaped Chicken Pao
Price: 600 yen/ meal: 900 yen (with french fries and soft drink)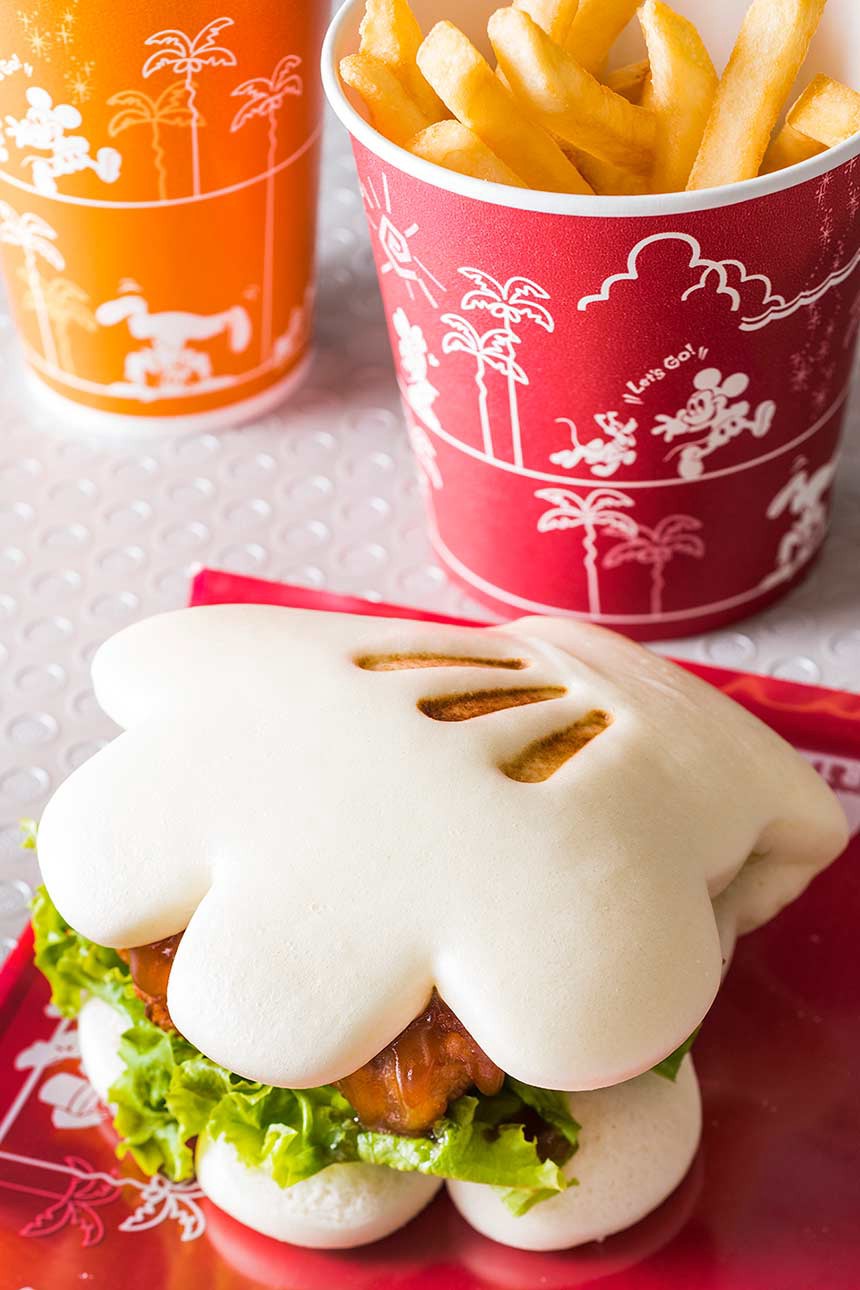 One of the best-selling snacks at the park, Glove Shaped Chicken Pao is a sandwich with fluffy white bread in the iconic Mickey's glove shape filled with juicy fried chicken in sweet sour sauce. It's sold at Plazma Ray's Diner restaurant at Tomorrowland area.
7. Mickey Ice Cream Sandwich
Price: 310 yen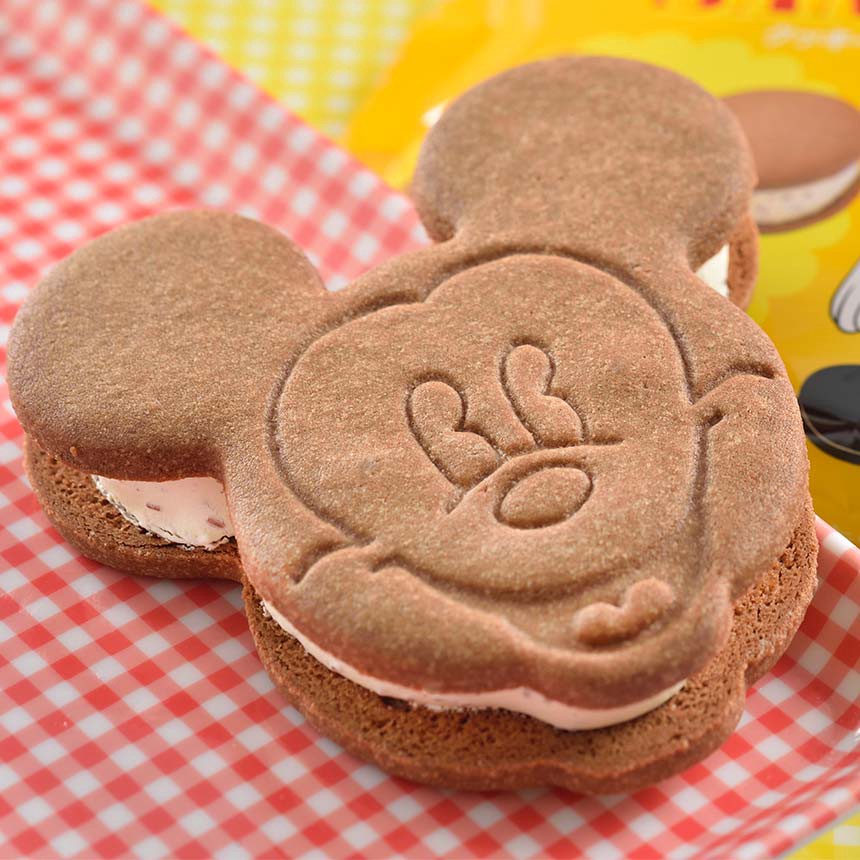 Another adorable Mickey Mouse themed dessert, the Ice Cream Sandwich comes with cookies in the shape of Mickey face and rich vanilla ice cream with chocolate chips. Mickey Ice Cream Sandwich is sold at the food stand, Carriage House Refreshments which is located outside of the park. (near the main entrance gate)
8. Mike Melon Bread
Price: 300 yen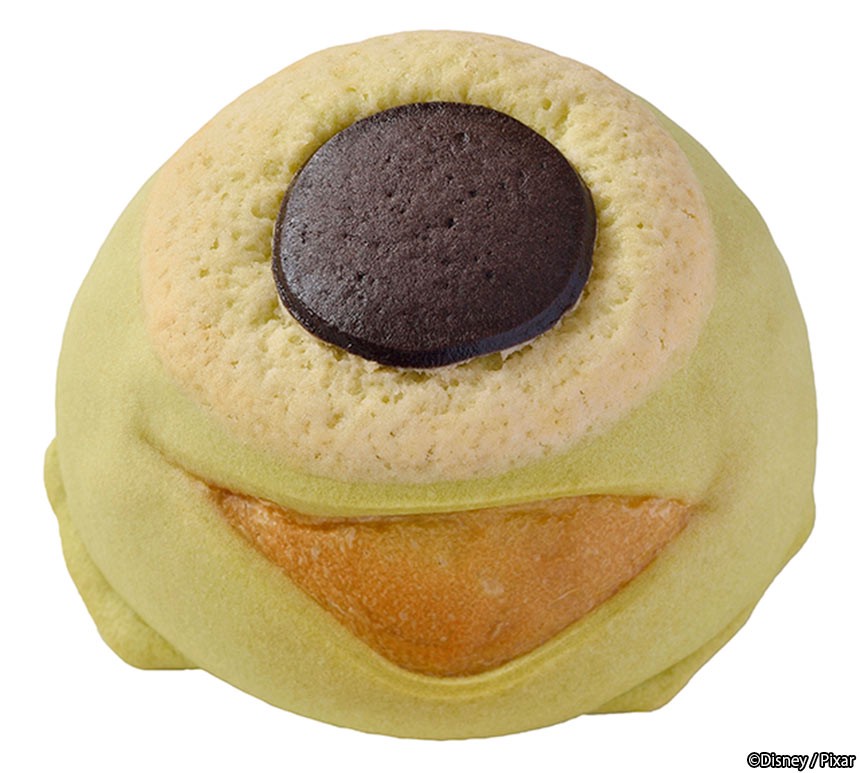 An adorable character from the Monsters Inc., Mike Wazowski turns into Japanese favourite sweet bread, Melon Bread (called Melon Pan in Japan). It's sold at Sweetheart Café in World Bazaar area.
9. Dark Side Mochi
Price: 360 yen/ 980 yen with souvenir case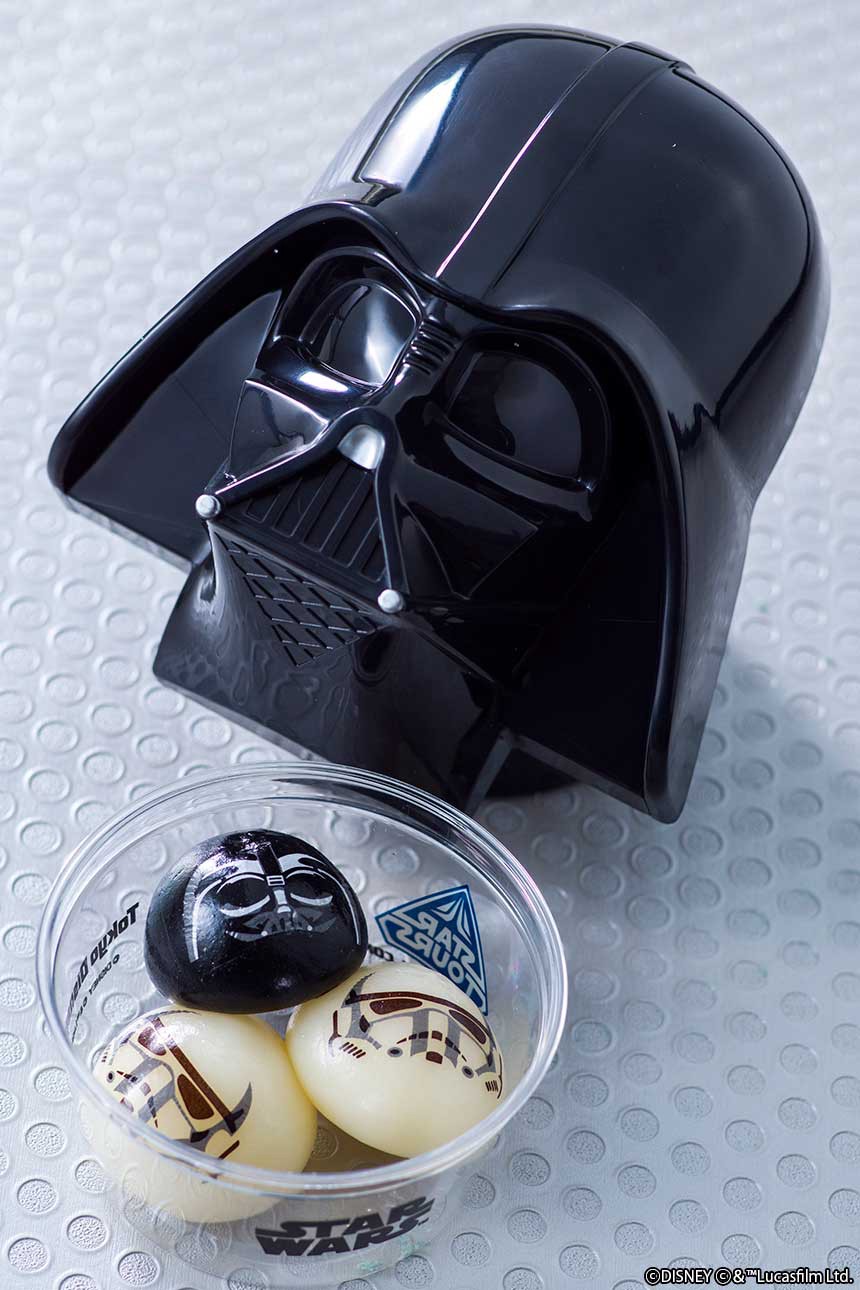 Mochi (soft rice cake) with Darth Vader and Stormtrooper faces are filled with chocolate cream. With an additional charge, you can also get the special souvenir case in a Darth Vader shape! They are sold at Soft Landing and Pan Galactic Pizza Port in Tomorrowland area at the park.
10. Mickey Tapioca Drink
Price: 350 yen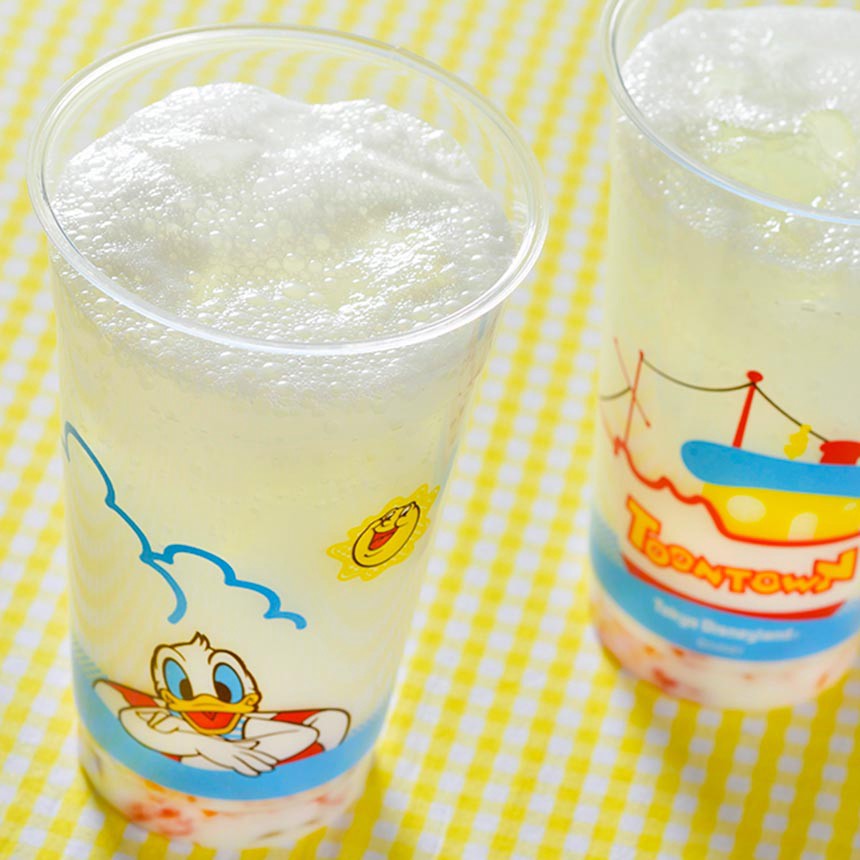 Mickey Tapioca Drink (sour white flavour) is refreshing fizzy soft drink (similar to sprite) comes with colourful Mickey shaped tapioca balls. The drink is sold at one of the most popular eatery in the park, Huey, Dewey and Louie's Good Time Cafe in Toontown area.
Looking delicious, right?? When you visit Tokyo Disneyland, don't forget to try special food and drinks which you can only find at the park! Besides the regular food menus, numbers of seasonal food and drinks with limited flavours are sold through the year, too!
If you are visiting Tokyo Disneyland, make sure to purchase the tickets in advance to avoid waiting time!
▶️Book now your Tokyo Disneyland or DisneySea Tickets
Also check the info about nearby hotels and how to get to Tokyo Disney Resort!
▶ 6 Best Hotels near Tokyo Disneyland and DisneySea
▶ Bus or Train?? How to Get to Tokyo Disneyland & DisneySea
Looking for more info about travelling in Tokyo?? Then you may wanna check out these articles, too!
▽Related Articles ▽
▼Editor's Picks▼
---