5 Best Hello Kitty Spots in Tokyo
Must-Visit Places for Hello Kitty Fans in Tokyo: Hello Kitty Theme Park, Hello Kitty Cafe and more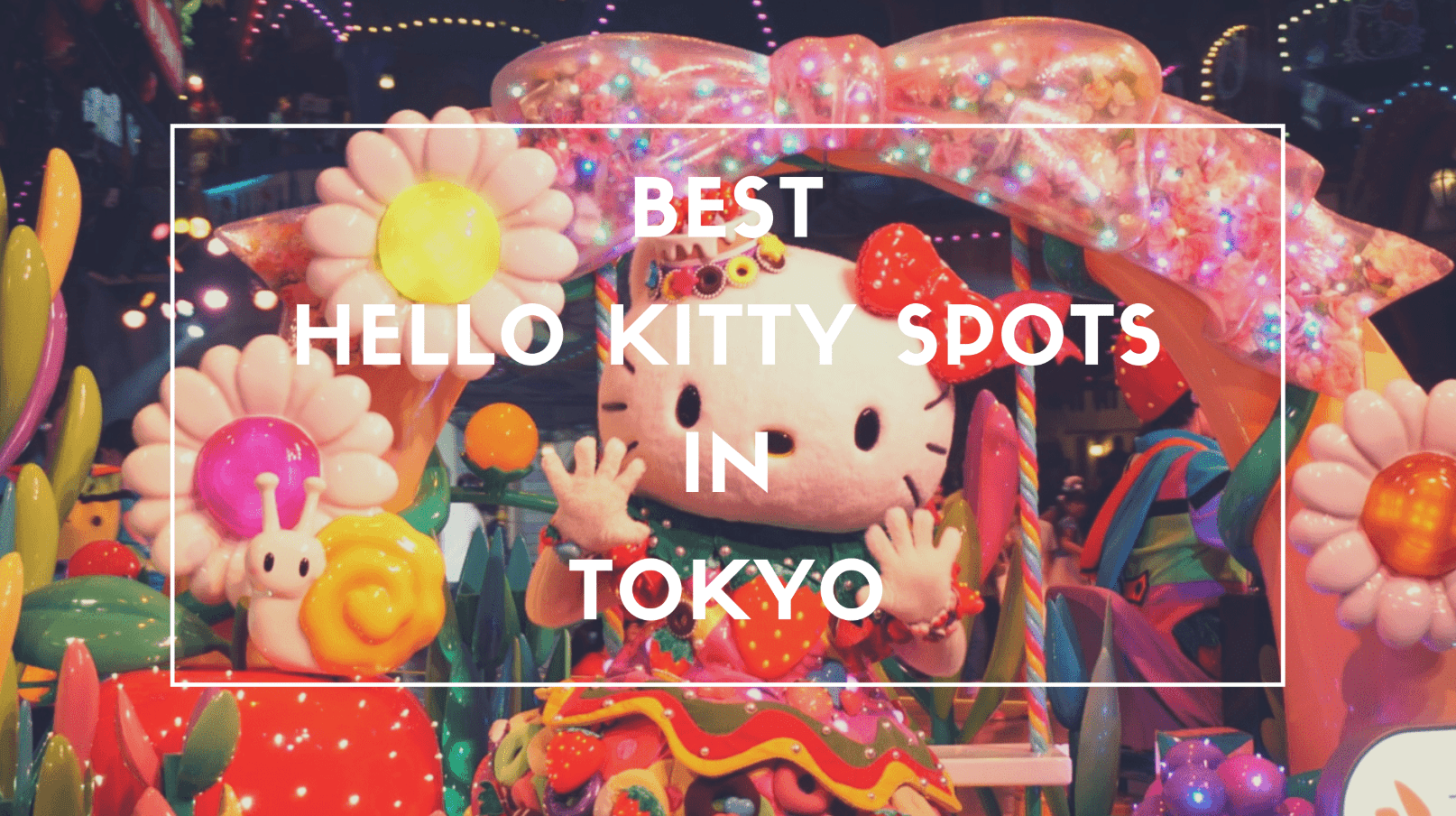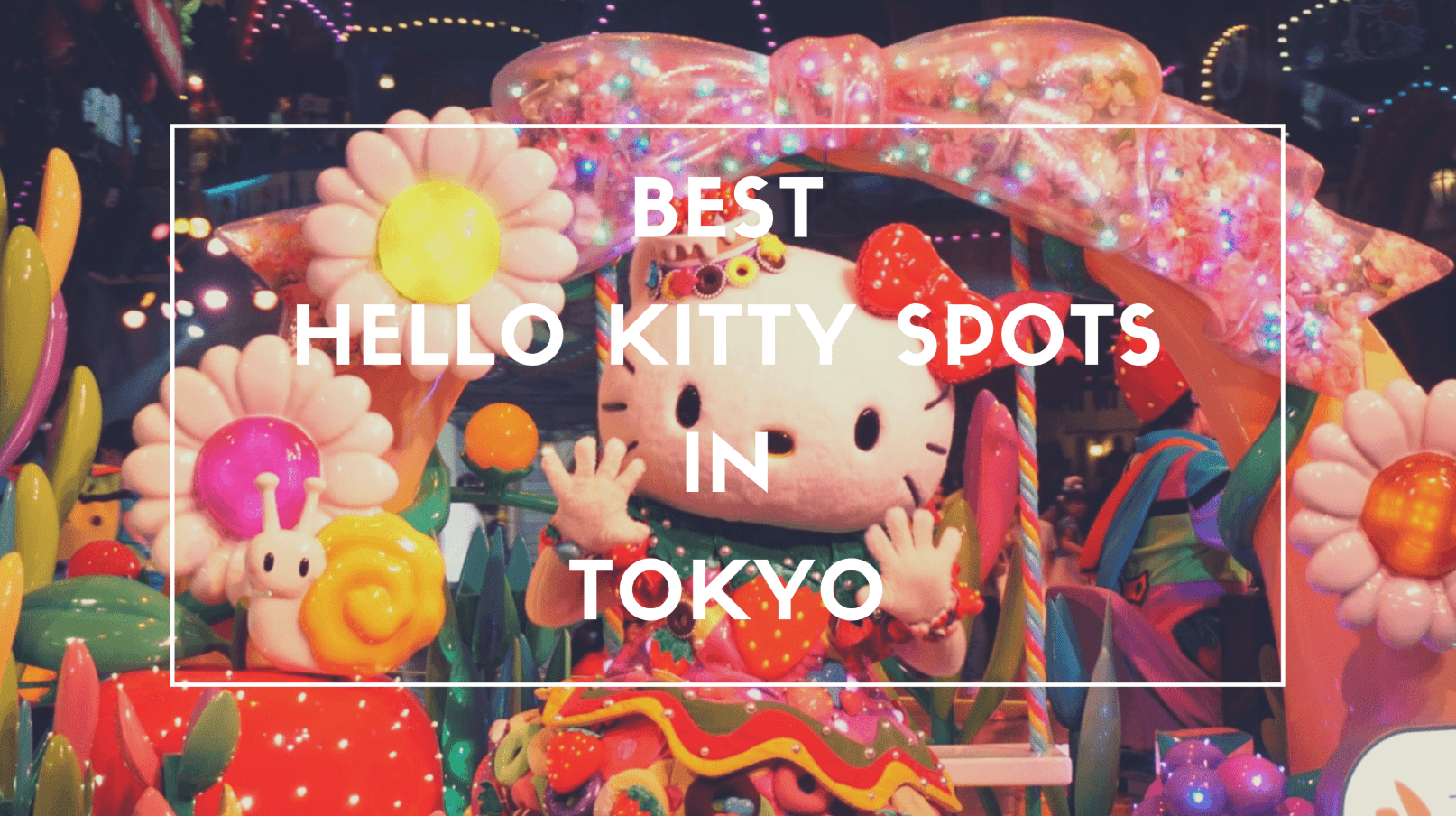 Hello Kitty is one of the most beloved characters (brands) worldwide in the history. It's is a fictional cartoon character produced by the Japanese company Sanrio, the well-known pioneer of Japanese pop culture which has produced numbers of popular characters besides Hello Kitty such as Cinnamoroll, My Melody and Pompompurin.
The Hello Kitty franchise including a product line, clothing apparel, toys, manga comics, anime series, etc, are sold over 70 countries and there are hundreds of thousands fans across the world. Hello Kitty was created in 1974, and as of today, Hello Kitty is the second highest-grossing franchise of all time, having generated $80 billion in lifetime retail sales over four decades.
In Tokyo, there are several unique and exclusive spots which features Hello Kitty including a theme park with Hello Kitty attractions and a large Sanrio stores offering hundreds of Hello Kitty merchandise. If you are a Hello Kitty fan, you should definitely visit these spots in Tokyo to have the most wonderful Hello Kitty experience! So let's take a look at the list of the best Hello Kitty spots in Tokyo!
---
1. Sanrio Puroland
Sanrio Puroland (サンリオピューロランド), a.k.a. the Hello Kitty Theme Park, is where every Hello Kitty or Sanrio lover must visit in Tokyo. It's an indoor theme park dedicated to Sanrio characters which is located in Tama New Town, Tokyo.
The park attracts over 1.5 million visitors annually with various shows, parades, attractions, and rides with popular Sanrio character theme such as Hello Kitty, Pom Pom Purin, Cinnamoroll and more. Of course, you'll get a plenty of chances to meet Hello Kitty herself. There are also restaurants with character theme menu and souvenir shops with a large merchandise collection including limited items.
Review: Hello Kitty Theme Park Sanrio Puroland: Review
Tickets: Sanrio Puroland E-Tickets for Hello Kitty Theme Park
More info:
2. Asakusa Tobu Hotel
The super dreamy Hello Kitty hotel room is available at Asakusa Tobu Hotel (浅草東武ホテル) which is located in Asakusa area, one of the most popular tourist destinations in Tokyo.
The hotel currently has two Hello Kitty rooms with the interior and furniture with the original Hello Kitty design. In the Sakura Tennin Room, you can meet adorable Hello Kitty dressed in celestial maiden with a lot of cherry blossom decorations while in the Japanese Modern Room, Hello Kitty is dressed in Kimono with traditional Japanese motif.
<< Book Asakusa Tobu Hotel with the best rate!! >>
Rate per room: 20,000 yen~
Access: 3 mins walk from Keio Tama Center Station
Website: https://www.keioplaza.com/tama/
3. Sanrio World Ginza
Want to shop Sanrio products while travelling Tokyo?? There are over 100 Sanrio official shops in Japan and around 30 of them are located in Tokyo. The world's biggest Sanrio flagship store, Sanrio World Ginza (サンリオワールドギンザ) is located in Ginza area, Tokyo with the largest selection of Sanrio character items in the world.
The 2-story shop has a Hello Kitty dedicated section offering a variety of Hello Kitty merchandise including Japan-limited products. Tax free shopping is also available.
Access: 3 mins walk from JR Yurakucho Station or Tokyo Metro Ginza Station
Hours:11:00–21:00 (Monday to Saturday), 11:00–20:00 (Sunday & Holiday)
Website: https://www.sanrio.co.jp/english/store/sh1703100/
4. Hello Kitty Japan Divercity Tokyo Plaza Store
Hello Kitty Japan Divercity Tokyo Plaza Store (ハローキティジャパン ダイバーシティ東京 プラザ店) is one of the largest Sanrio shops in Japan, offering a wide variety of Hello Kitty and other Sanrio character products including limited ones.
If you are shopping there, don't forget to stop by at Hello Kitty no Kongariyaki, a small eatery next to the shop selling unique and cute character theme snacks such as Hello Kitty shaped cake, soft serve ice cream and mochi cake.
Access: 5 mins walk from Daiba Station
Hours: 10:00~21:00
5. Sanrio Cafe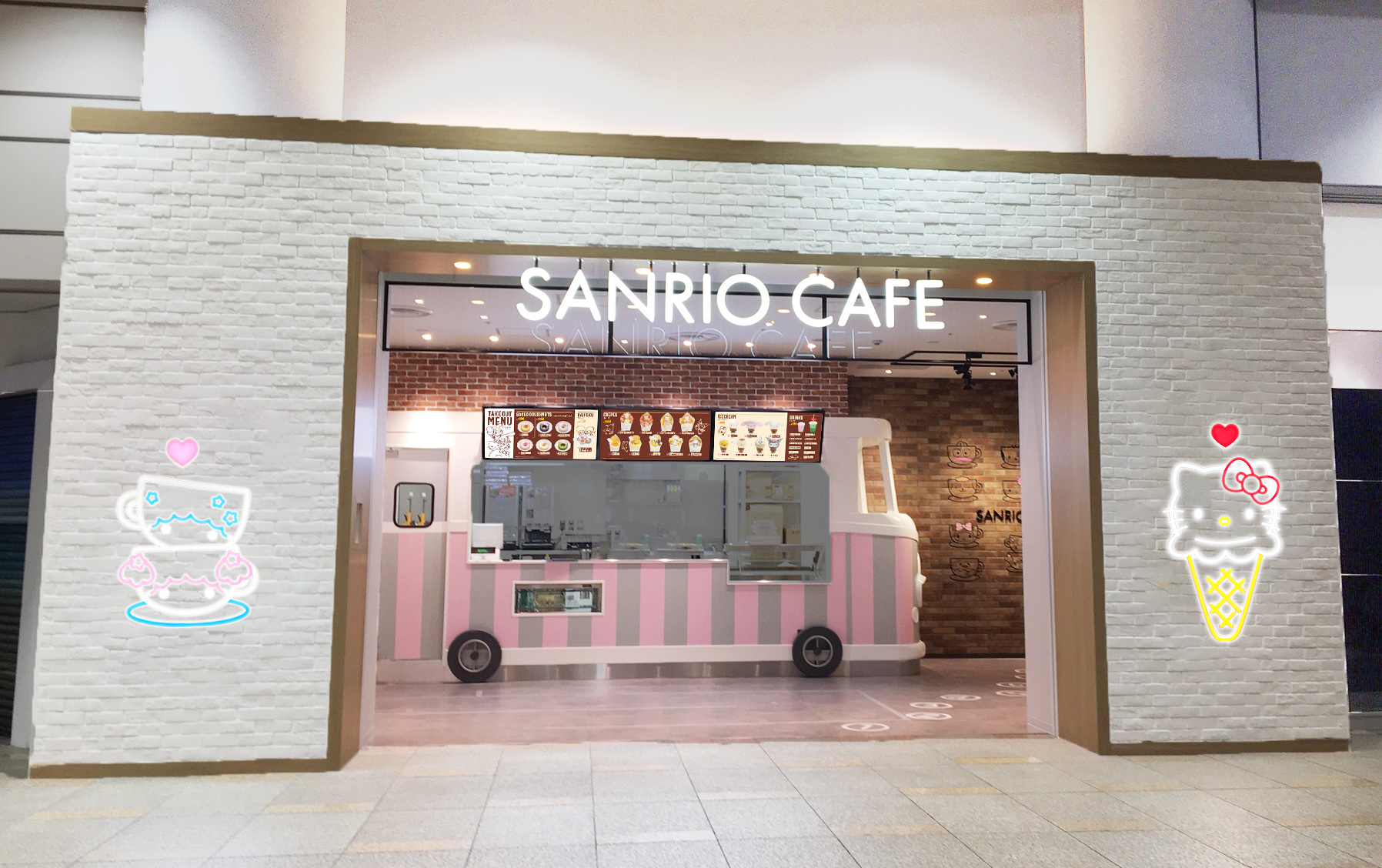 Currently, there is no theme cafes in Tokyo that are dedicated to Hello Kitty, however, there is a permanent Sanrio theme cafe that features various adorable Sanrio characters including Hello Kitty, Cinnamoroll, My Melody and Pompompurin. Sanrio Cafe opened in Ikebukuro in 2020 with a spacious eat-in area and takeaway wagon. The eat-in menu includes photo-worthy dishes, desserts, drinks and takeaway snacks such as burgers, pancakes, smoothie and coffee with Sanrio character motif. The takeaway menu also offers a variety of Sanrio character theme snacks such as crepe, doughtnuts and ice cream.
More info:
---
Thanks for reading! I hope you have enjoyed my list of the best Hello Kitty spots in Tokyo! In Tokyo, not only that you can shop a wide variety of Hello Kitty products, but have unique experiences such as meeting Hello Kitty in real life, eating cute and photo-worthy character food and stay at themed accommodation! Don't miss a chance to have exclusive Hello Kitty experiences only in Tokyo!
If you are into character products and Japanese pop culture, I have listed more recommended articles for you to check out 🙂
▽Related Articles▽
▼Editor's Picks▼
---