Sanrio Puroland Review: Enjoying the Hello Kitty Theme Park
Hello Kitty Theme Park in Tokyo with the Latest Information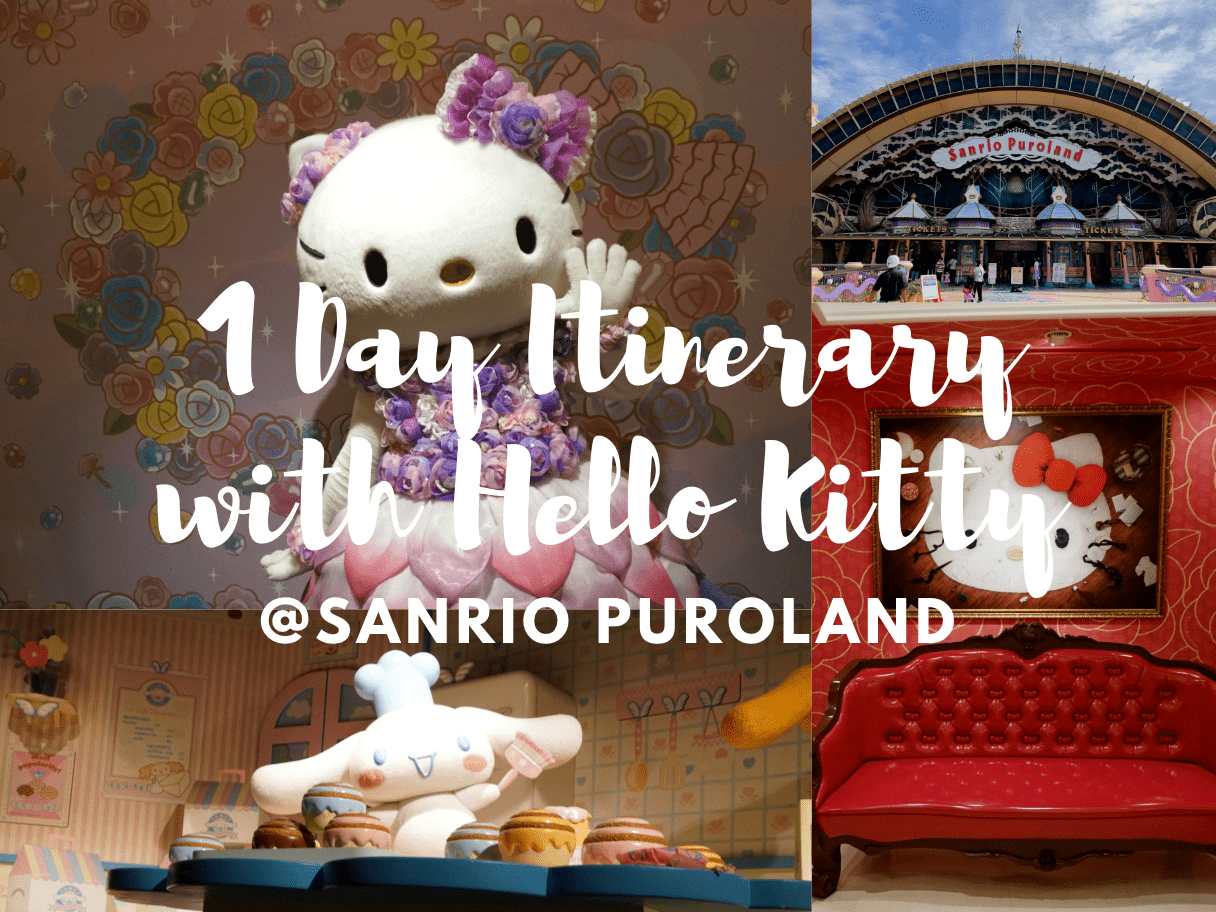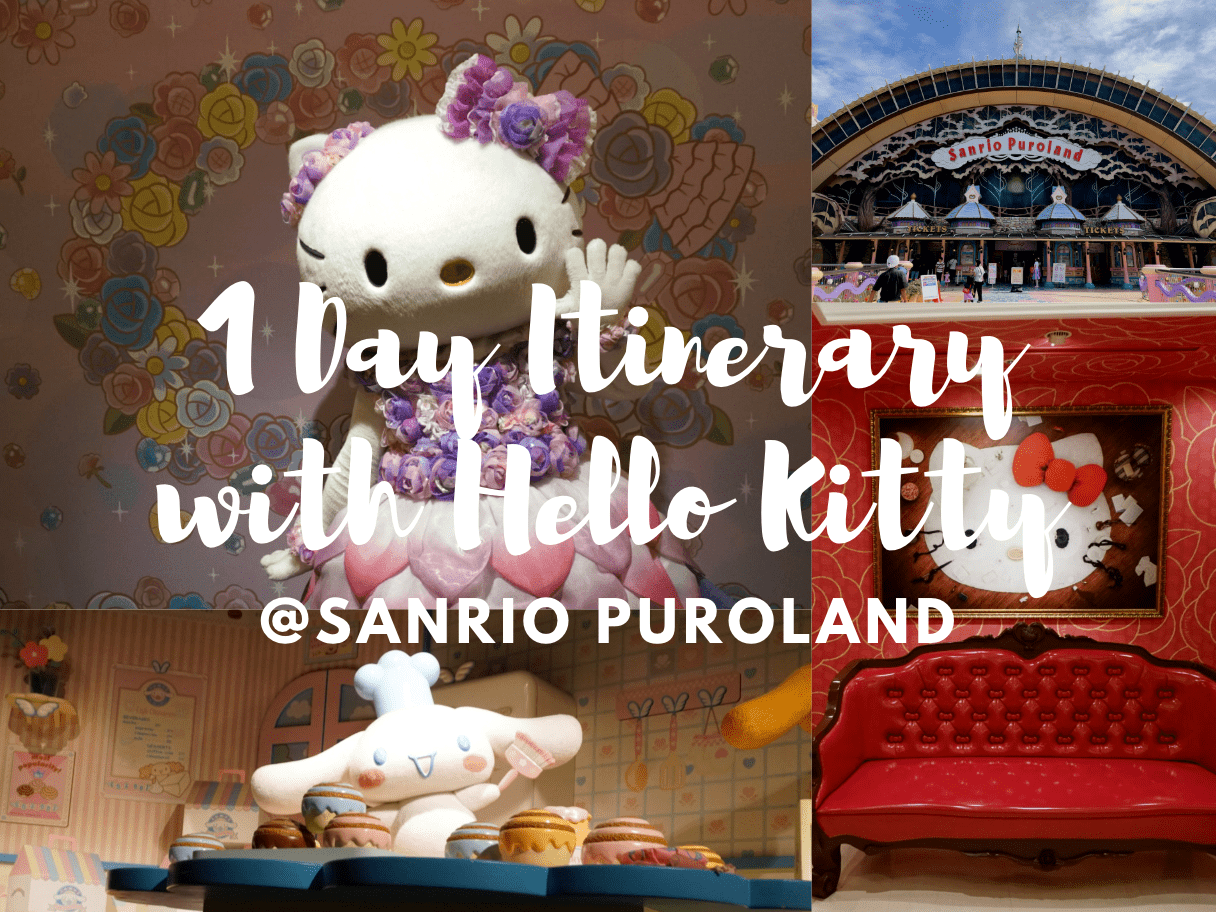 Here, I'd like to introduce the Hello Kitty theme park Sanrio Puroland with my review. The Sanrio-themed park is one of the most popular amusement parks in Tokyo, which everyone from kids to adults can enjoy. I just visited Sanrio Puroland and fully enjoyed various attractions with Sanrio characters including Hello Kitty, Pom Pom Purin, Cinnamoroll and so on. The Hello Kitty theme park is also highly recommended to visit on a rainy day since it is a completely indoor facility with 4 floors.
*Please note that this article contains affiliate links.
<<Book Sanrio Puroland E-Tickets >>
9:00 am: From Shinjuku Station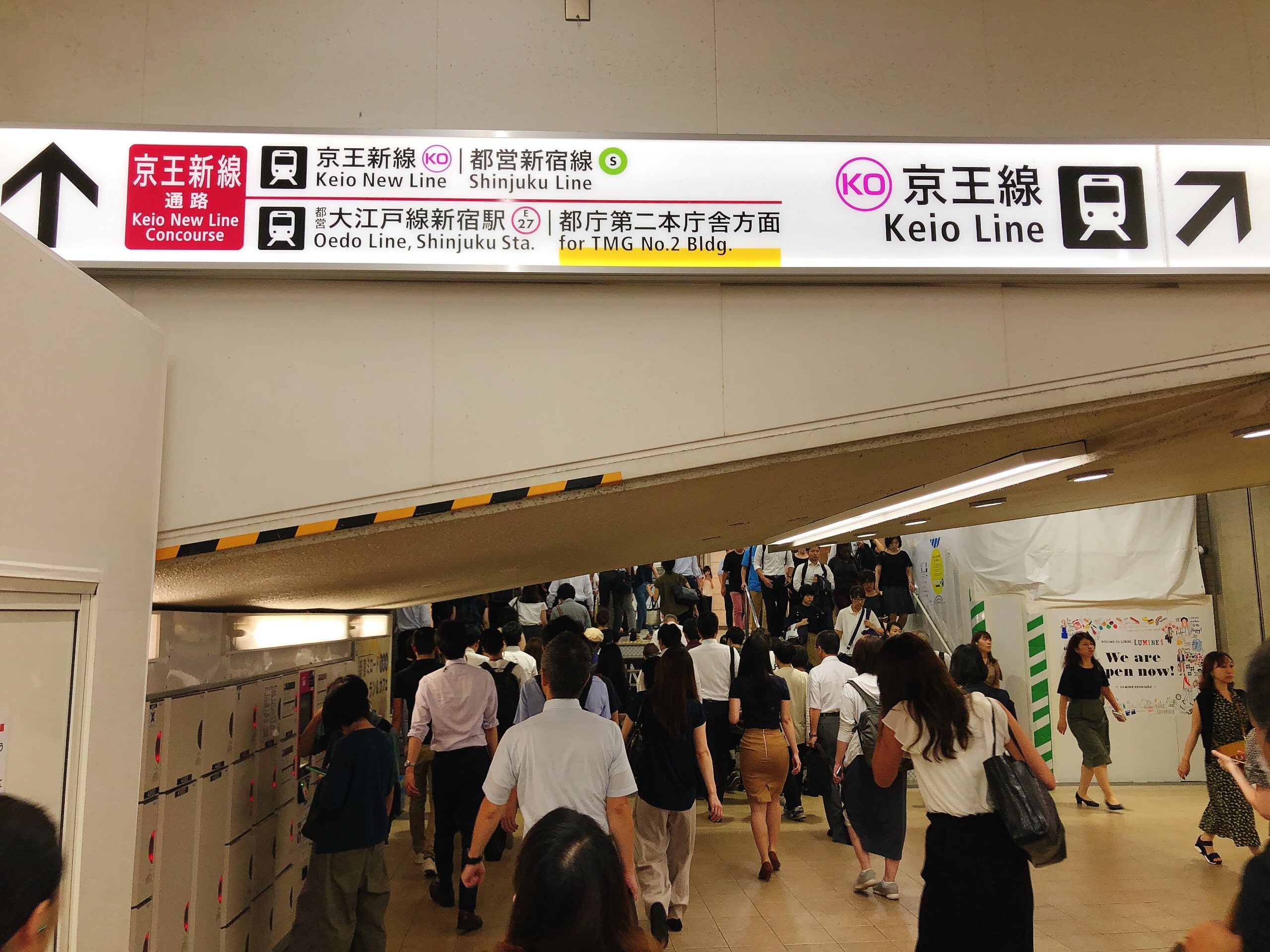 My trip to Sanrio Puroland started from the transportation hub Shinjuku Station, and it takes only half an hour to get from Shinjuku Station to Tama Center Station, which is the closest station to the Hello Kitty-themed park, by train (Keio Line or Odakyu Line).
Surprisingly, it was found that I was welcomed by the Sanrio characters just after arriving at Tama Center Station. The ceiling of the station was decorated with Hello Kitty, Pom Pom Purin, Keroppi and other lovely icons. There were lots of families with kids who got excited at the scenery. Sanrio Puroland was located within only 10 mins walking distance from the nearest station. It's time to enjoy a day out in the fantasy Sanrio world, finally!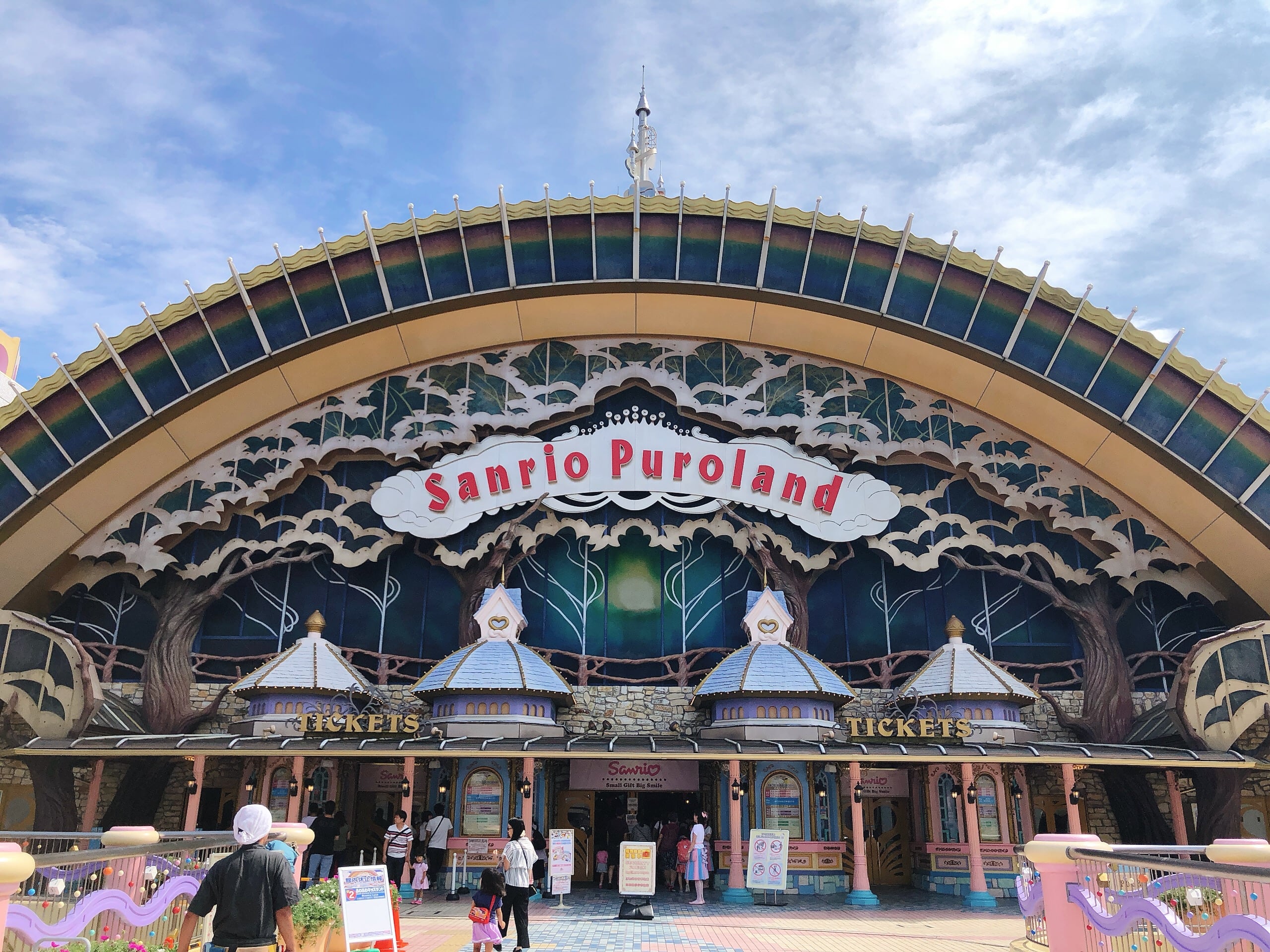 Sanrio Puroland is roughly divided into two parts: Puro Village and Sanrio Town. There are characters' attractions in the Sanrio Town section. The theme park has a variety of attractions, so you may wonder what to do there within a day. Here are introductions to reviews of 5 attractions and 2 shows that I experienced.
9:45 am: ~My Melody & KUROMI~ Mymeroad Drive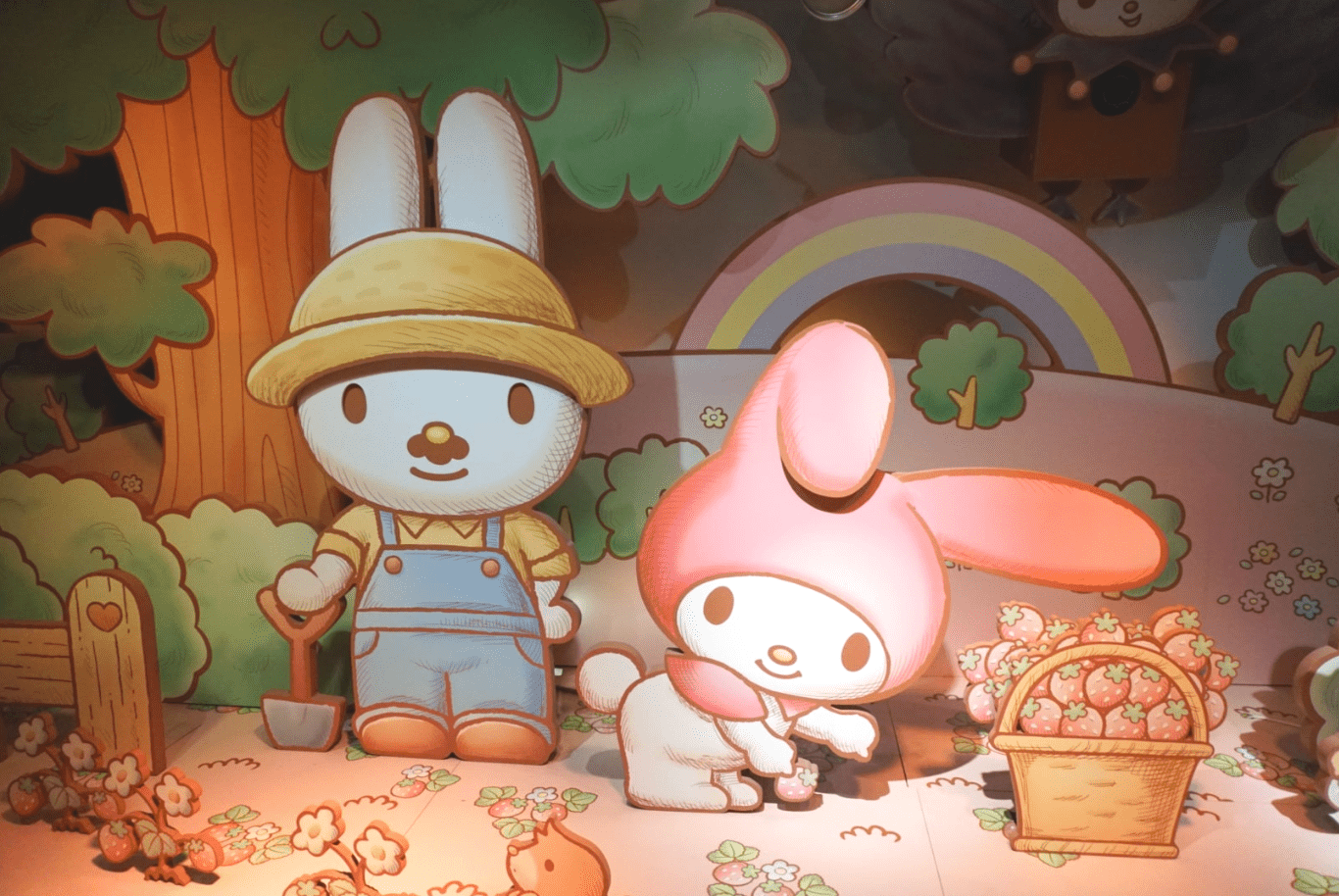 Mymeroad Drive, one of the two ride attractions in Sanrio Puroland, was filled up with My Melody & KUROMI's cuteness. It offered not only the My Melody's house and other related spots in the world but also several photo spots on the ride. KUROMI took 6 pictures of me against the world's background. After the ride, you can enjoy drawing on the digital photos like Japanese Purikura photo booths.
10:15 am: Gudetama Land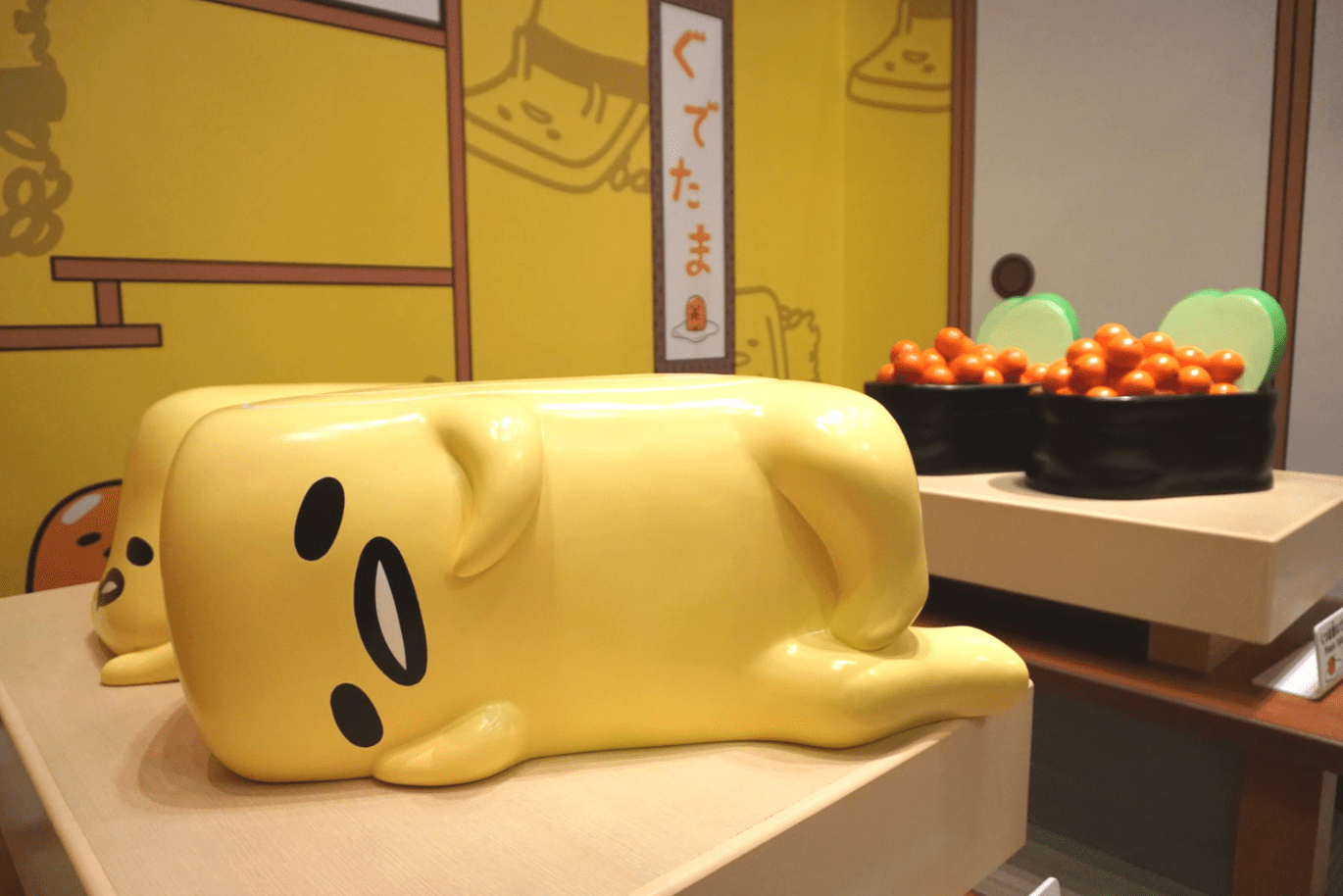 For meeting the Sanrio's unique character Gudetama, visit Gudetama Land at Strawberry Hall on the 2nd floor. I got into the country of Gudetama with Gudetama Passport, where some exciting games and photo spots with Gudetama were offered. Don't forget to pass the "immigration" of the country at last.
10:45 am: Kiki & Lala Twinklingtour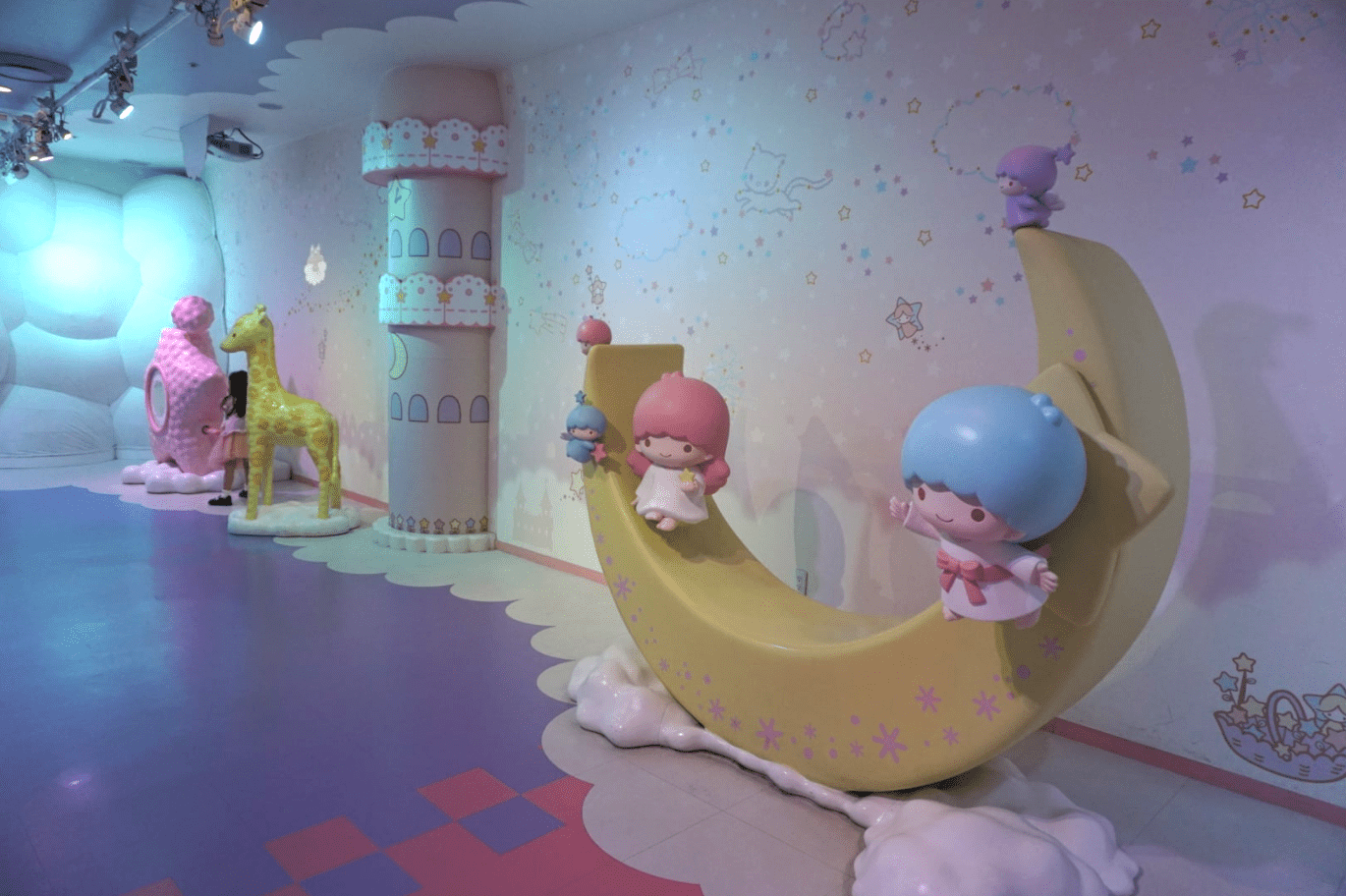 Next visit was Kiki & Lala Twinklingtour, and the twin characters had been familiar to me personally since I was an elementary school. There were the kitchen and furniture in the Kiki & Lala's house and the world provided the chance to play a digital activity game.
11:15 am: Lady Kitty House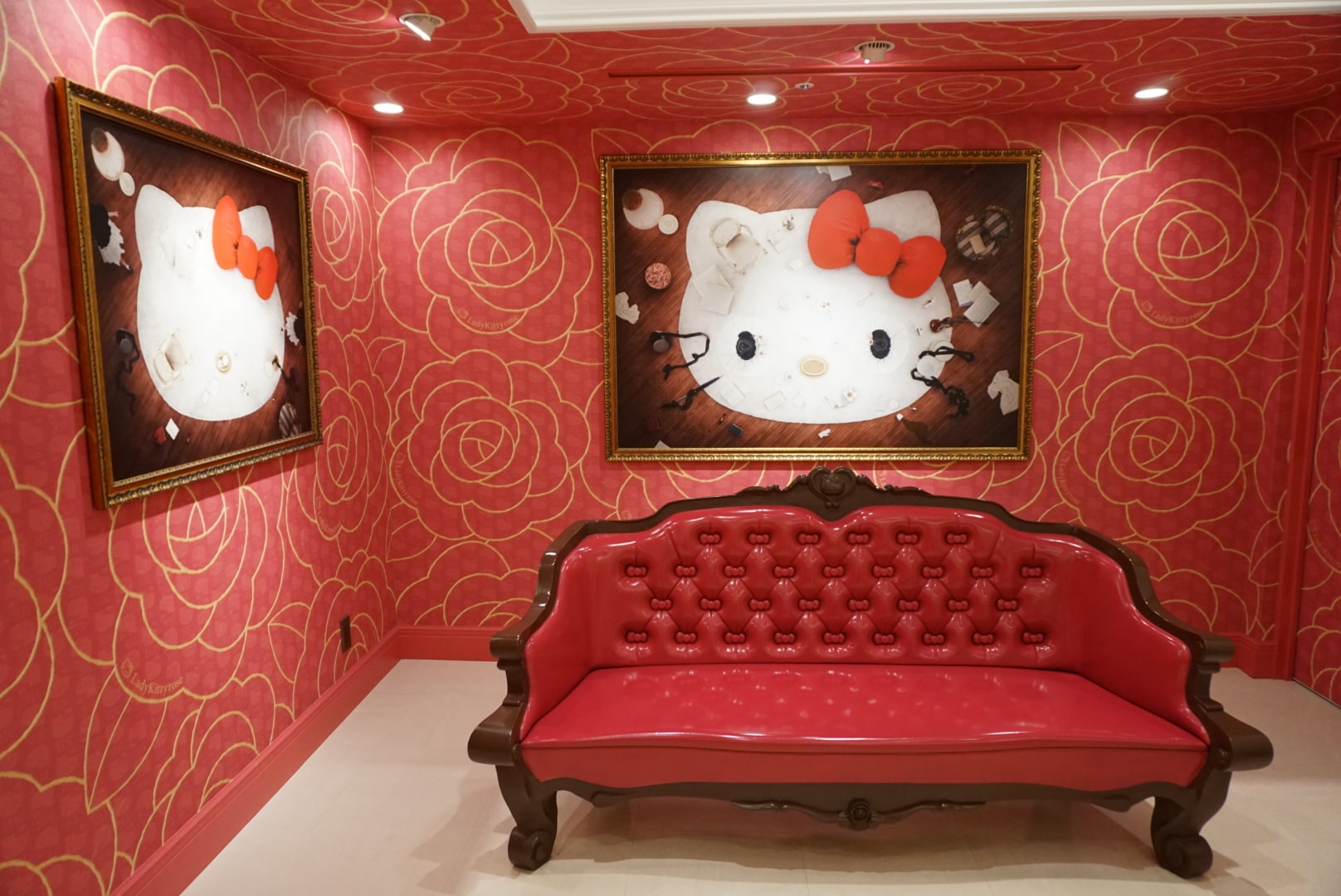 Lady Kitty House was one of the highlights in the Hello Kitty theme park on the day. Firstly, visitors including me watched the Hello Kitty's movie to hear her talk before entering her house. I was moved by the super-duper cute room of Hello Kitty, and this year was 45th anniversary of Hello Kitty.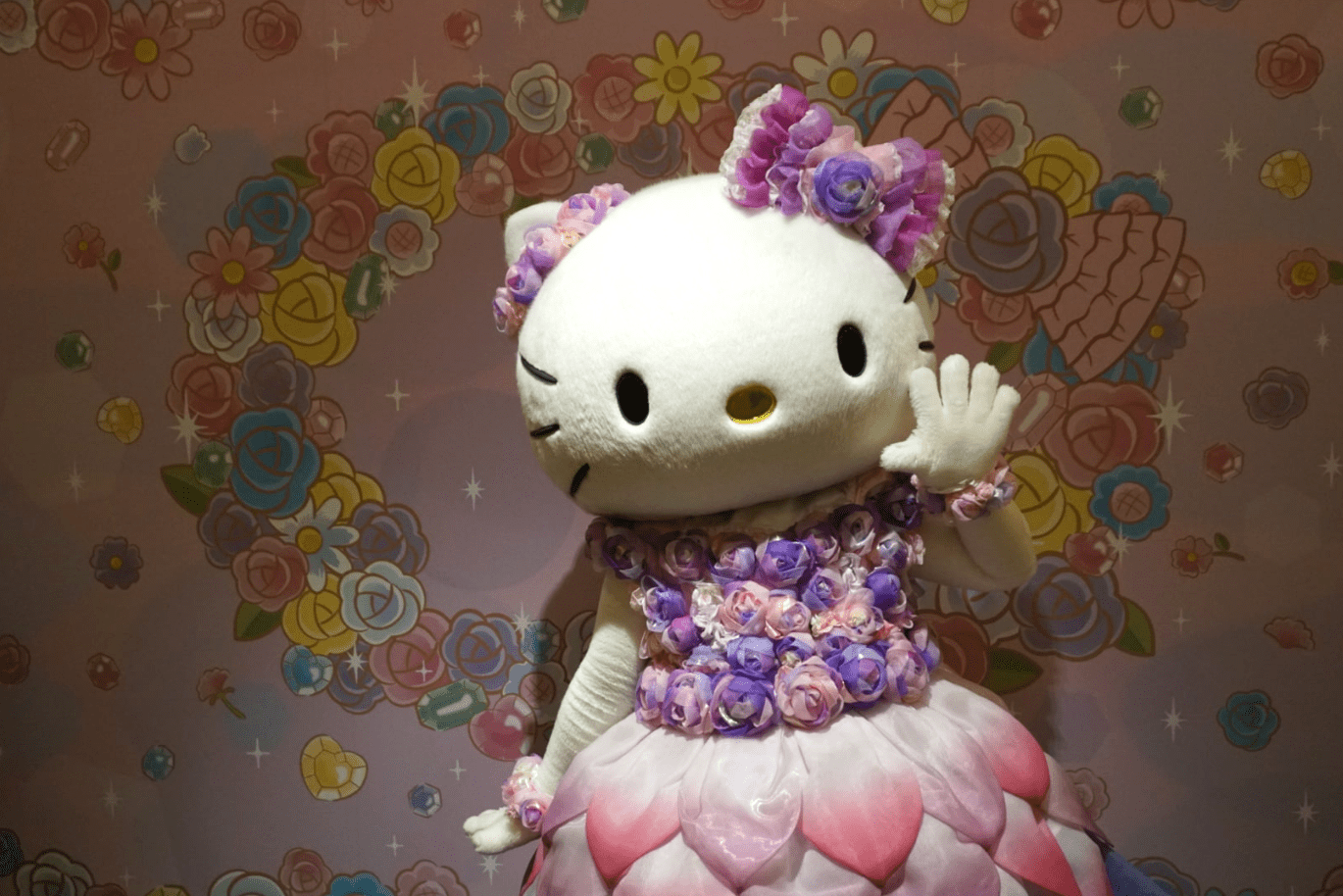 There were special objects only for the anniversary year in her house. Lady Kitty House is popular partly because every guest can have an opportunity to meet Hello Kitty and take a photo together exclusively. She wore the pink and lavender-purple dress for the 45th anniversary on my visit.
12:00 pm: Lunch at Character Food Court
Sanrio characters' dishes filled my hungry stomach for lunch. Popular Japanese food with the theme of Hello Kitty and other characters are served at the theme park: for example, Ramen and Japanese-style curry. The adorable Hello Kitty-shaped rice made me hesitate to eat it at the start. And, can you guess how the blue-colored curry tasted? It may be going to be a surprise after experiencing by yourself. There were 3 eating spots in Sanrio Puroland: Character Food Court, Sanrio Rainbow World Restaurant, Restaurant Yakata. For a wide lineup of characters' dishes, Character Food Court is more recommended.
12:50 pm: Marchen Koubo Workshops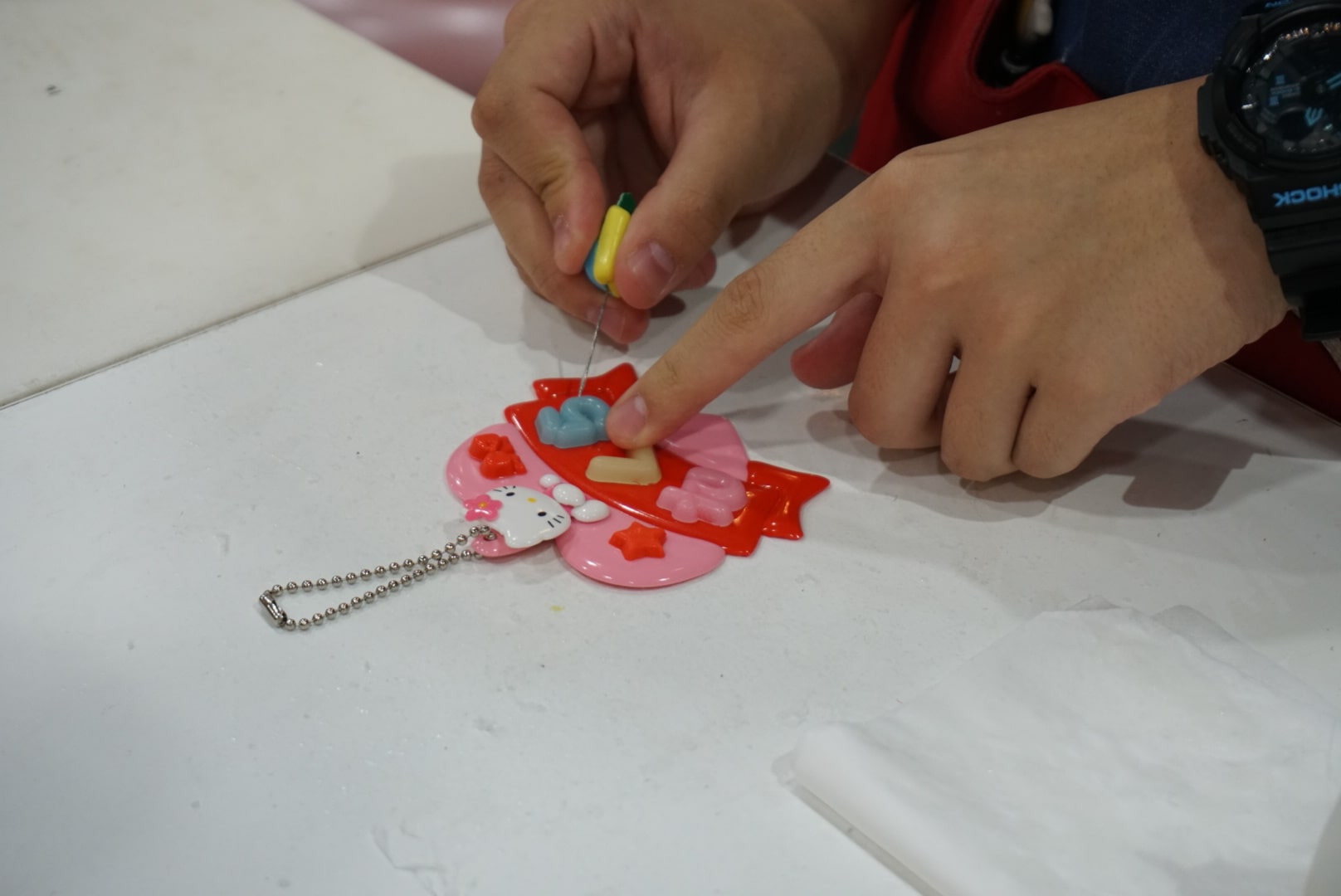 After lunch, I enjoyed creating the one and only nameplate at Marchen Koubo Workshops. You can choose your favorite character's base plate and add some alphabetical letters or Japanese Hiragana on it. How about completing your name in Japanese, which will be a valuable souvenir for you.
1:15 pm: KAWAII KABUKI-Momotarō by the Hello Kitty Troupe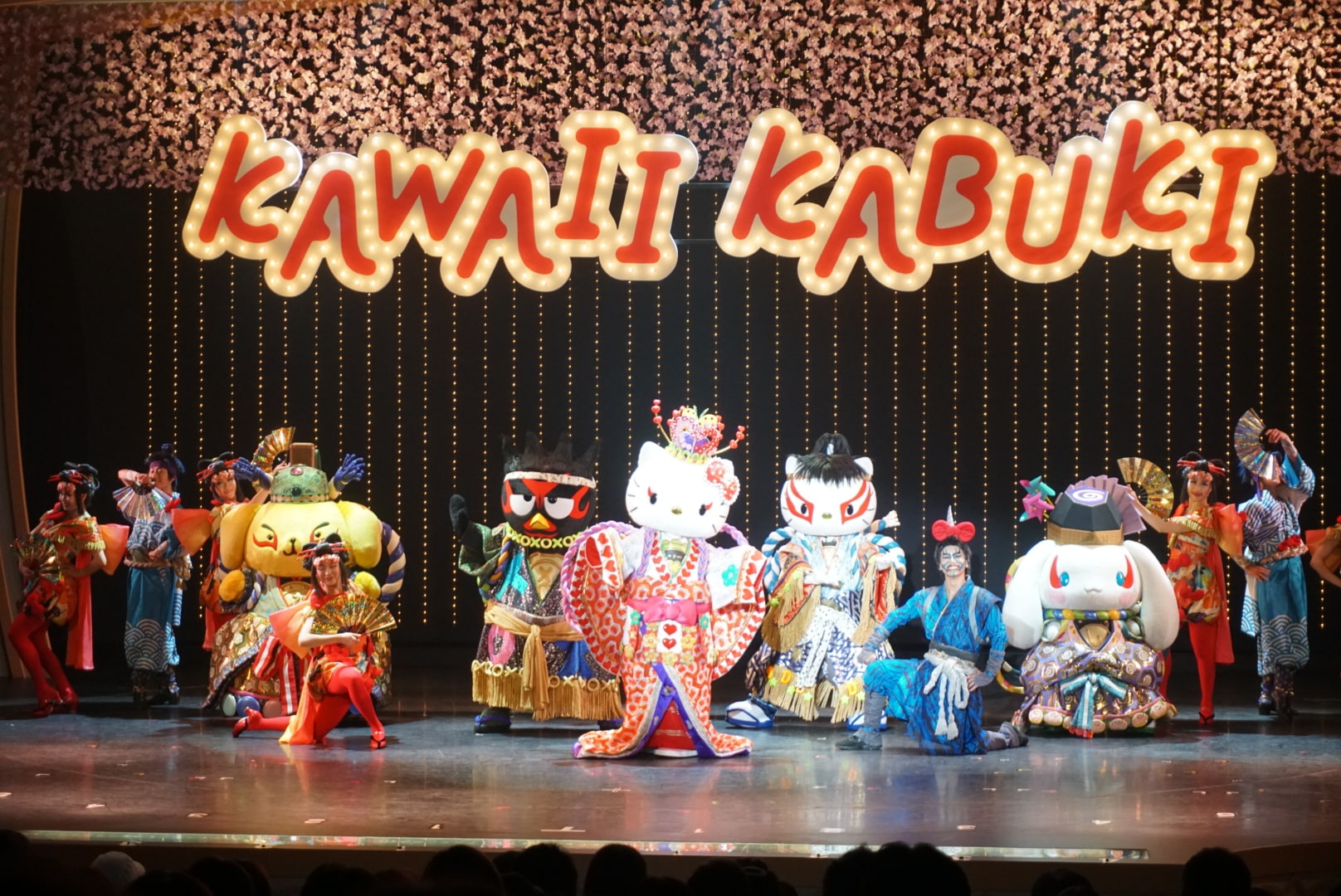 Kawaii Kabuki, which was just released in 2018, was a performance show mixed with a musical and Japanese traditional drama performance Kabuki. Hello Kitty and other Sanrio Characters such as Cinnamoroll and Bad Badtz-maru performed as an actor.
The new Kabuki show was produced by the Japanese entertainment production company Shochiku, and some famous Japanese Kabuki actors performed as an actor and a voice actor with the Sanrio characters. The whole show of Kawaii Kabuki got laughs and touched me emotionally. Kawaii Kabuki consisted of not just those comedy and drama essences but the cutting-edge projection technology. I had never watched that unique show until then. If you worry about language barrier, the problem will be solved by the multi-language translation app OMOTENASHI GUIDE.
2:30 pm: Miracle Gift Parade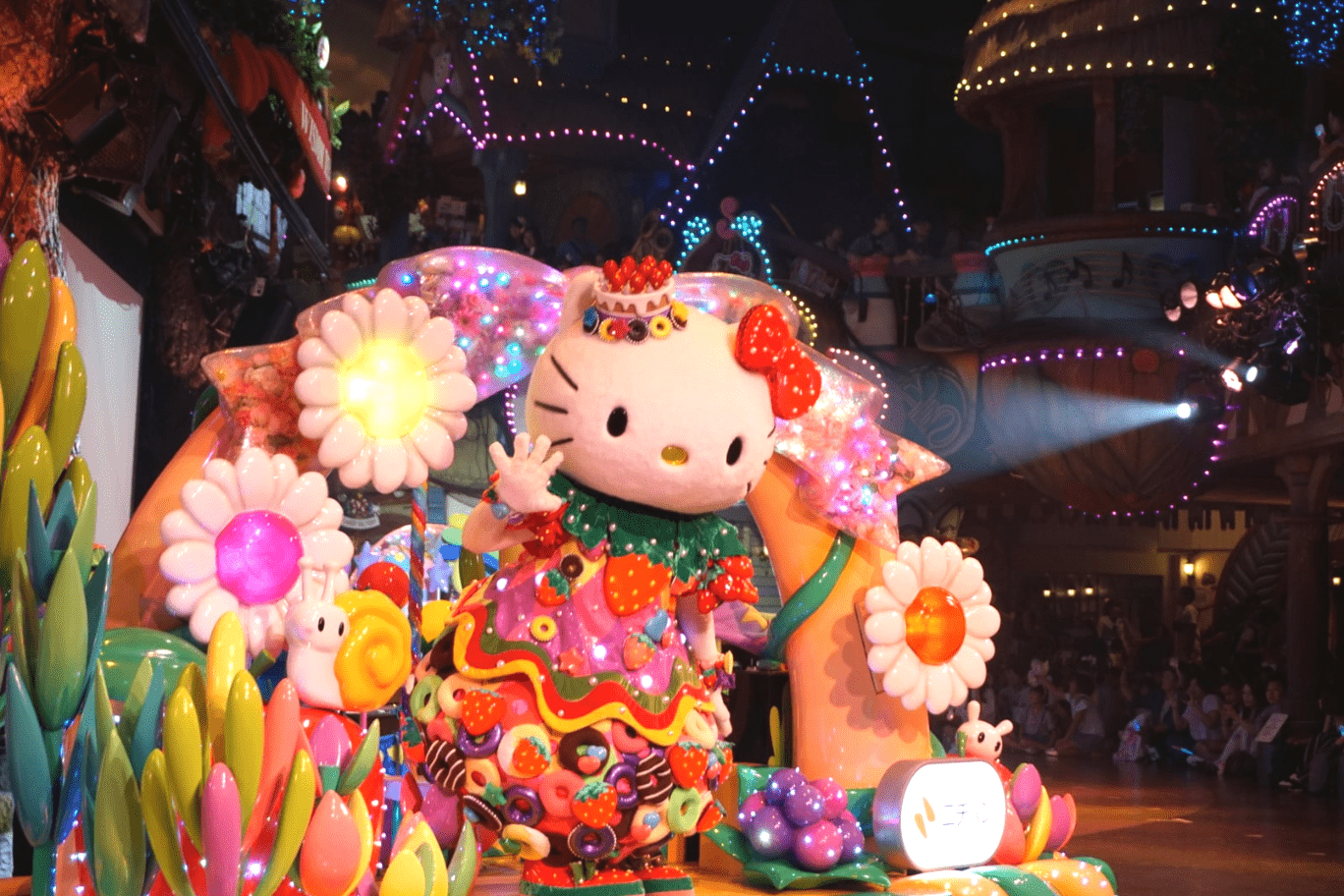 The day at Sanrio Puroland was also highlighted by the largest parade in the park: Miracle Gift Parade. There was a gigantic tree object named The Wisdom Tree at the center of Puro Village and a large number of visitors sat around the tree as the time of Miracle Gift Parade got closer.
Many main characters on the parade float moved around the tree and passed in front of me for some times. Visitors also enjoyed waving a colorful light stick, which helped the show lit up, while the parade was illuminated with bright lights. I was also quite satisfied with the touching story proceeded by the main character Hello Kitty and other attractive performers.
3:30 pm: Sanrio Character Boat Ride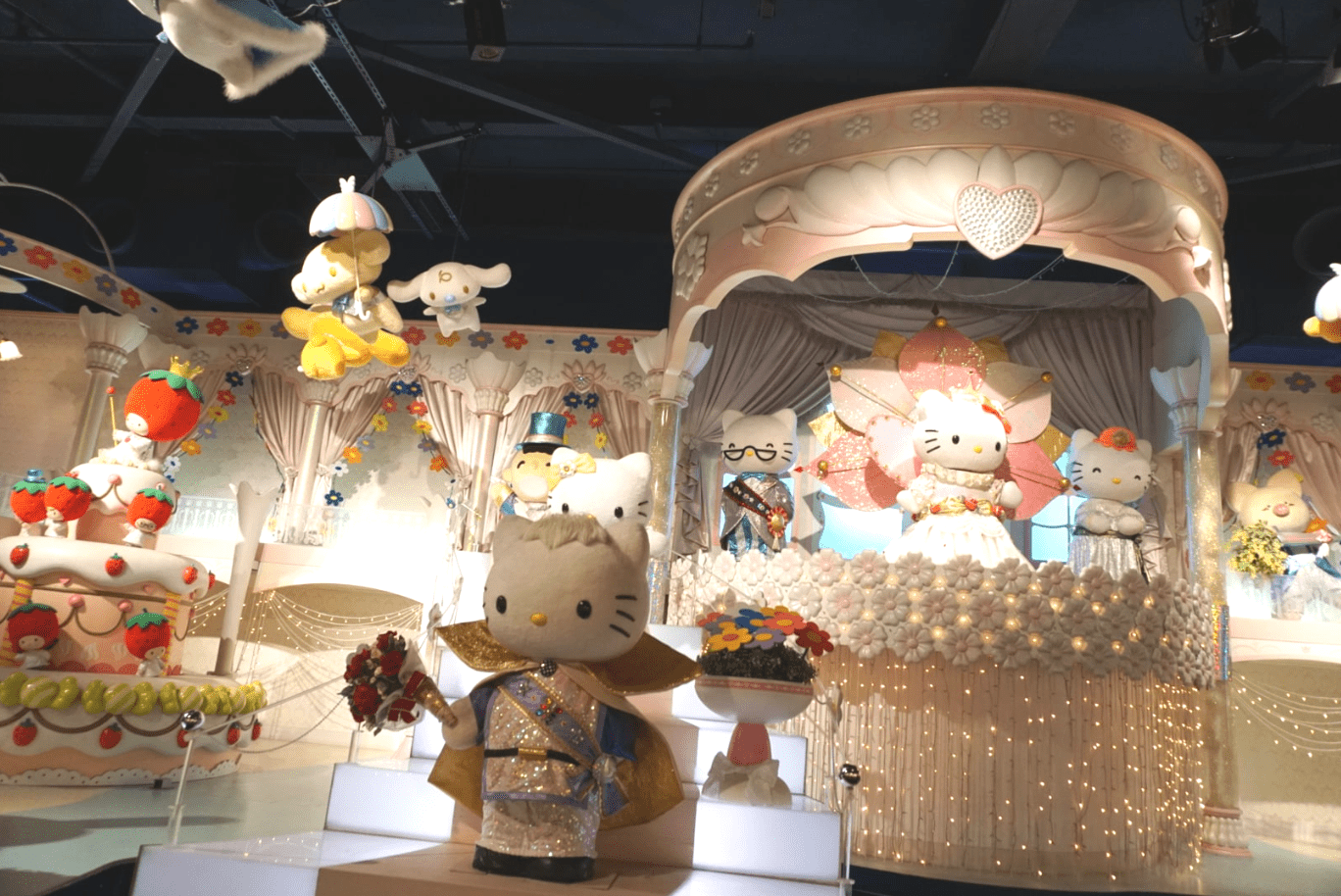 Sanrio Character Boat Ride, Sanrio Puroland's another ride attraction, was the final attraction I had fun with. This is one of the most popular attractions in the Hello Kitty theme park since the ride brings you to various Sanrio characters. Unfortunately, the classic ride attraction Sanrio Character Boat Ride is unavailable temporarily. Let's look forward to its restarting the next summer.
NOTE: Sanrio Character Boat Ride is closed from September, 2019 to July, 2020 for renovation.
Overall, I could reach all of my targets in the Hello Kitty theme park in a day and believed that I was the one who enjoyed more than anyone there without a doubt. For a tip, you can skip the line if you buy a PUROPASS for every attraction. It will be wise for you to buy it in busy season.
4:00 pm: Shopping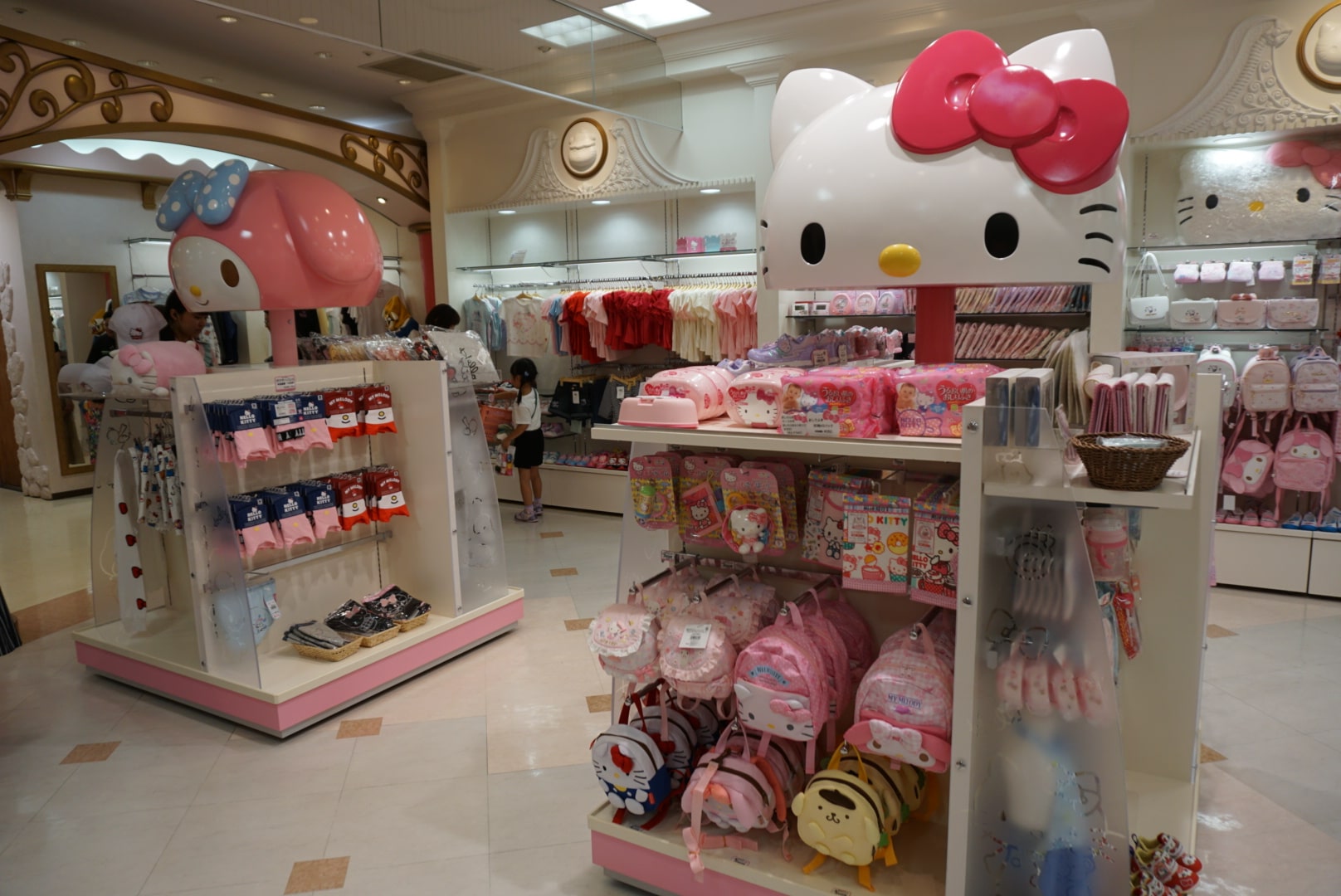 Before leaving Sanrio Puroland, one thing (one of the best things to do there) was left. Shopping Sanrio souvenirs for my family and myself was what I shouldn't miss. The park housed several shops in including My Melody Shop, Lady Kitty House Shop and Kiki & Lala Shop. There was almost nothing that I couldn't find at Entrance Shop, located on the 3rd floor. The largest Sanrio shop provided the widest lineup of Sanrio products such as plushies, accessories, clothes, stationeries, snacks, etc. as well as limited items sold only there.
4:30 pm: Leaving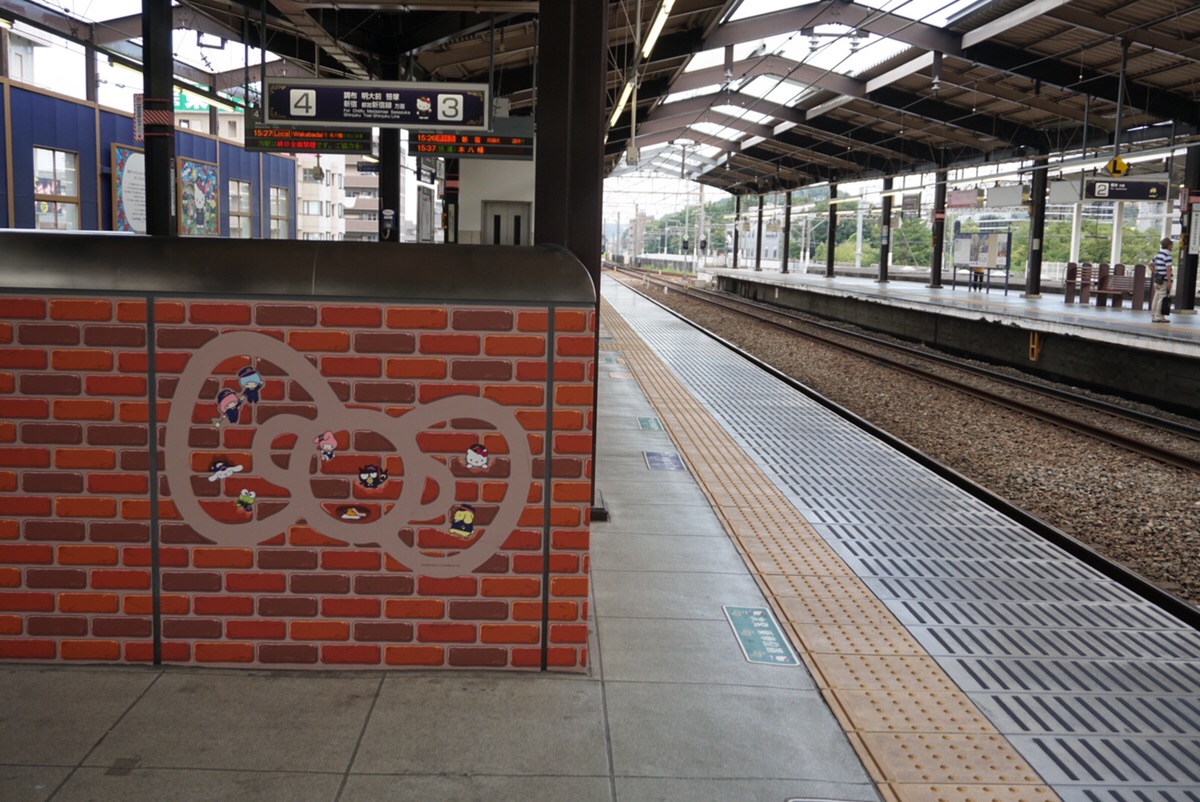 Now, I understand that anyone from kids to elderly people and boys and girls can enjoy Sanrio's attractions at the Hello Kitty's theme park. Brand new events and attractions are released every year and it is one of the hottest tourist sites in Tokyo these days. If you look for places for kids, rainy days, accessibility from Central Tokyo, Sanrio Puroland is a wonderful option.
I strongly recommend to book the E-ticket of Sanrio Puroland in advance online!! For more details, click the link below!
Extra: 2019 Most Popular Sanrio Characters
3rd. Pom Pom Purin (1,221,788 votes)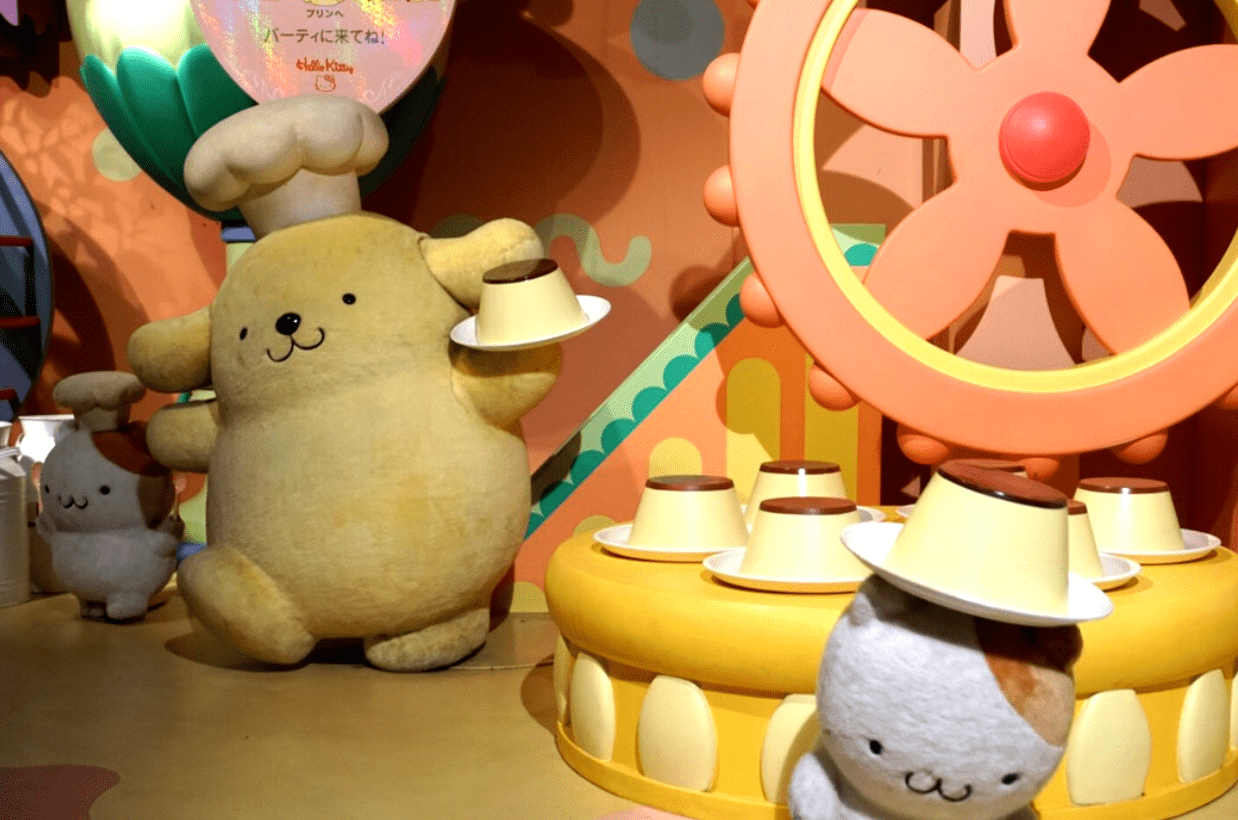 2nd. Cinnamoroll (1,584,057 votes)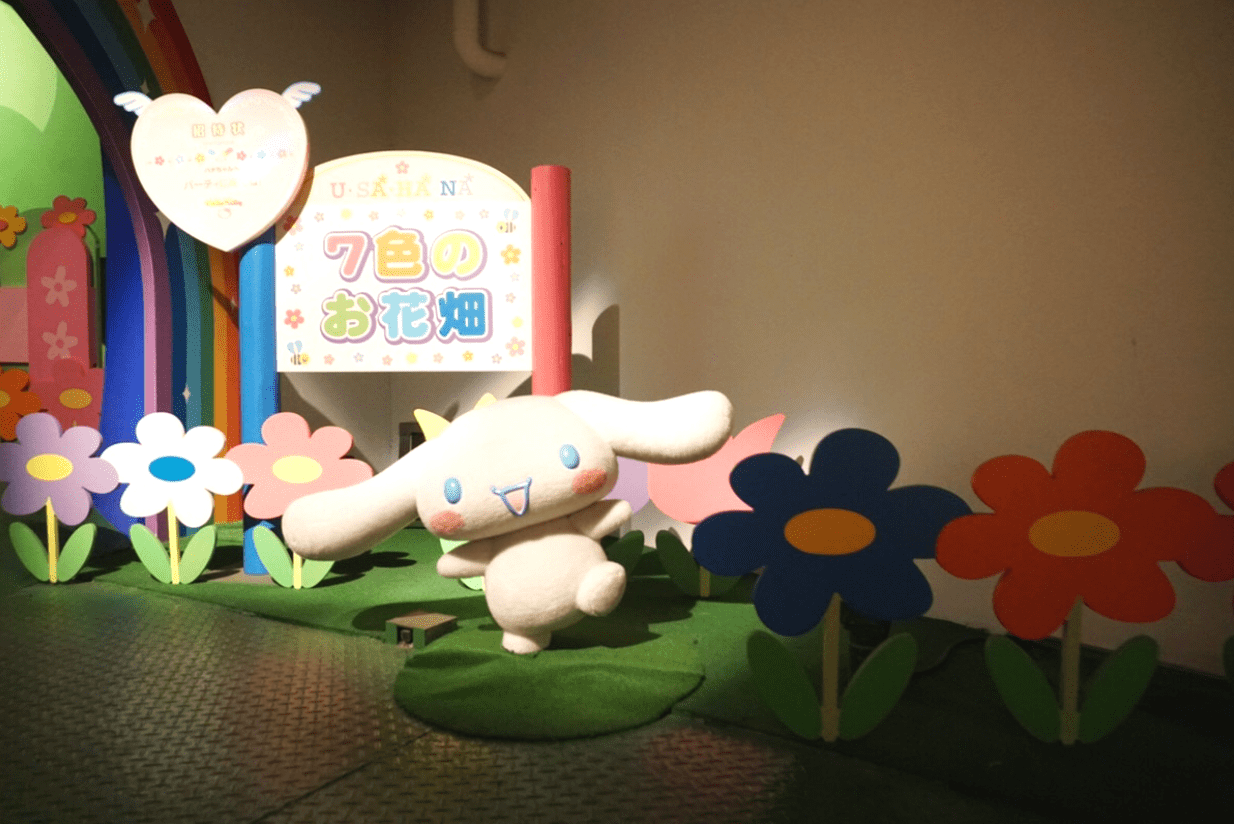 1st. Hello Kitty (1,647,073 votes)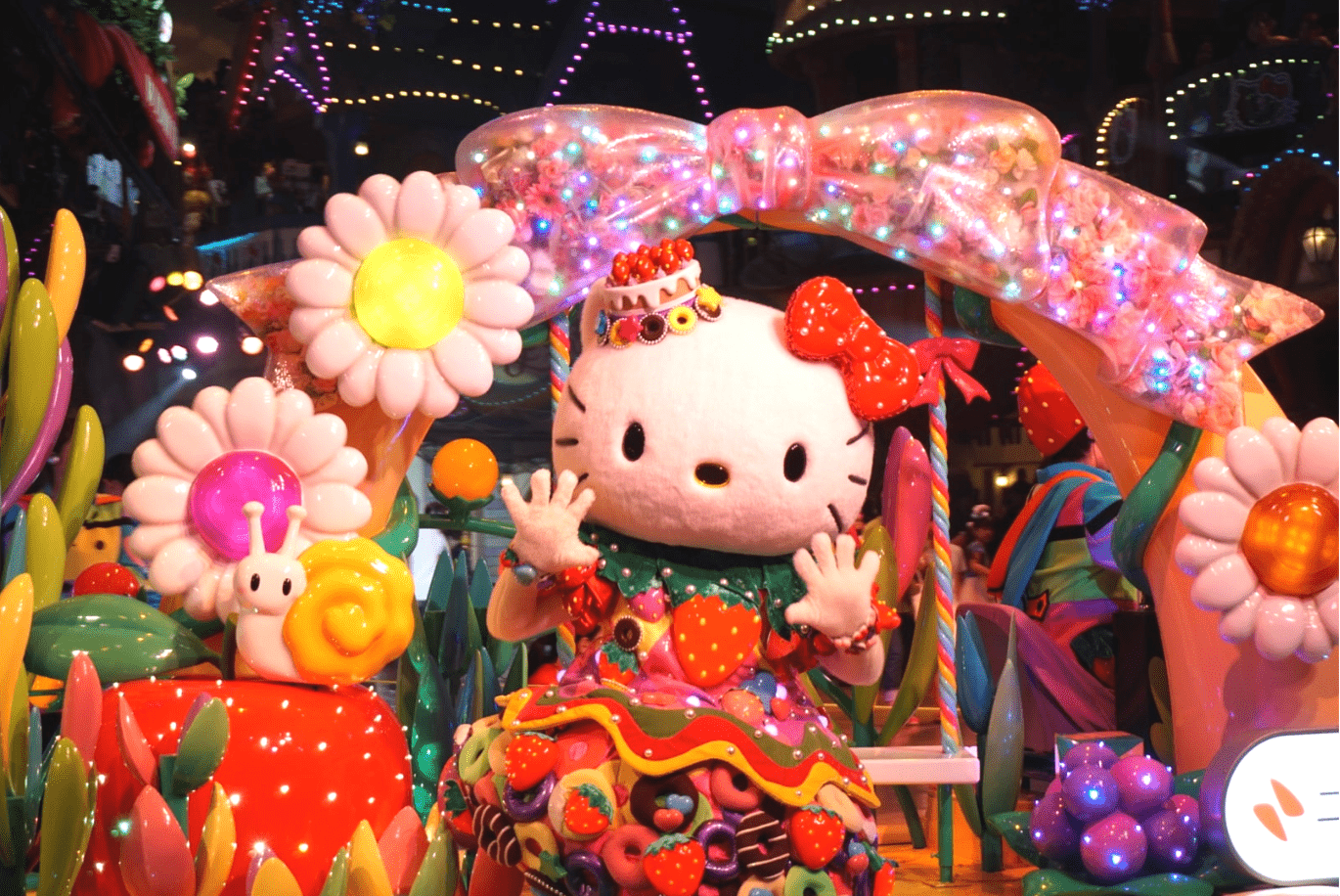 ©︎2019 SANRIO CO.,LTD.
If you are interested in more info about travel in Tokyo, you might also like these articles below, too!
▽Related Articles▽
▼Editor's Picks▼
---