How to Move around Kyoto
Which is the best way to getting around Kyoto? Find all the information here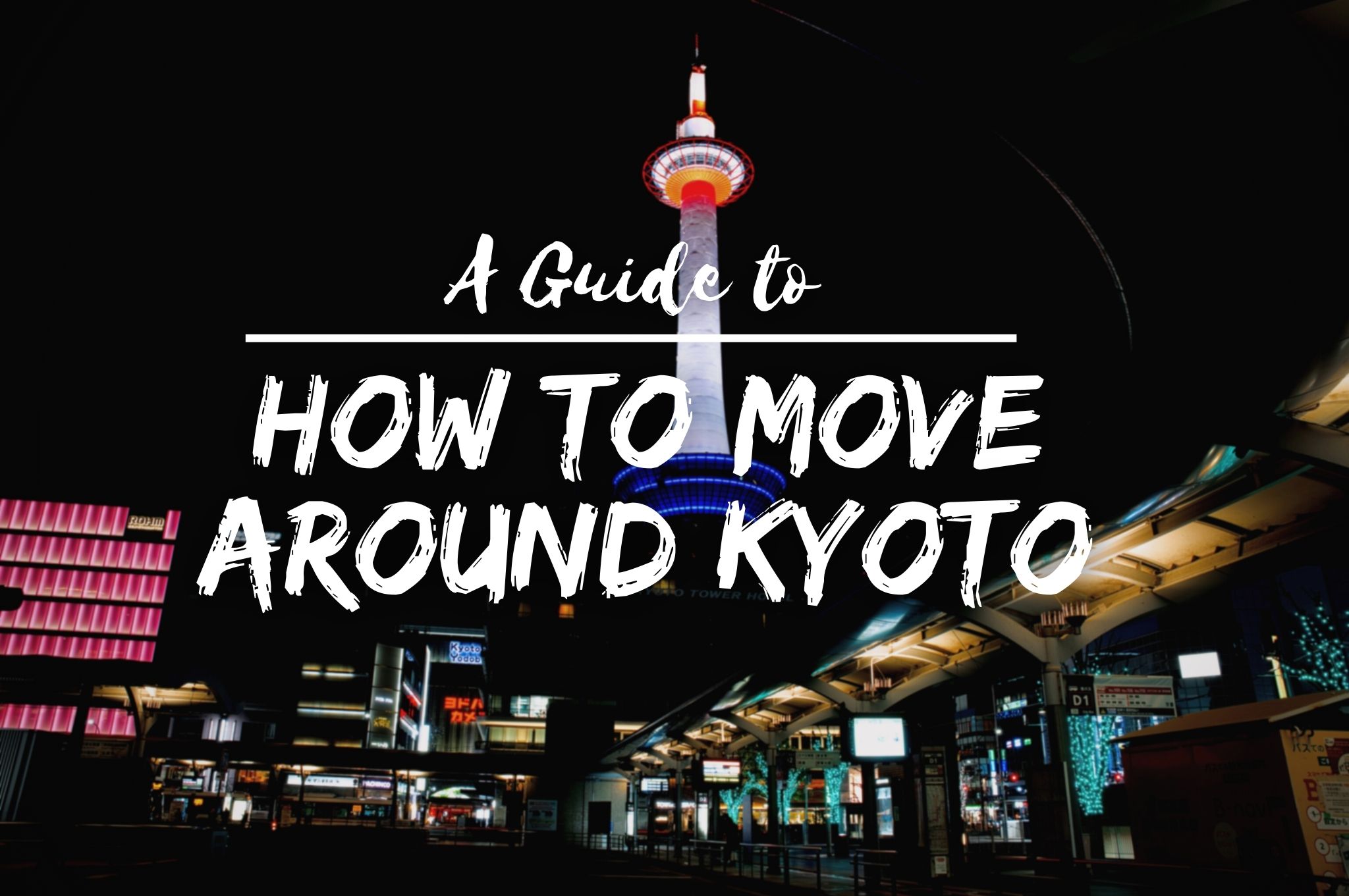 Kyoto is one of the most touristic cities in Japan, along with Tokyo and Osaka. Every year it attracts thousands of tourists, both foreign and domestic. However being a historical center with many old buildings and world heritage, moving around the city is different from Tokyo, Osaka other modern tourist cities.
Since Kyoto has many historical buildings and world heritage sites, it's more complicated to build underground subway lines or trains in the city.In this basic guide I will explain everything you need to know to get around Kyoto like an expert and save money. From how to move around Kyoto city to visit other near cities as Nara or Fushimi Inari, including from the Kansai International Airport (KIX) to Kyoto, find here all the information!
*Please note that this article contains affiliate links.
Bus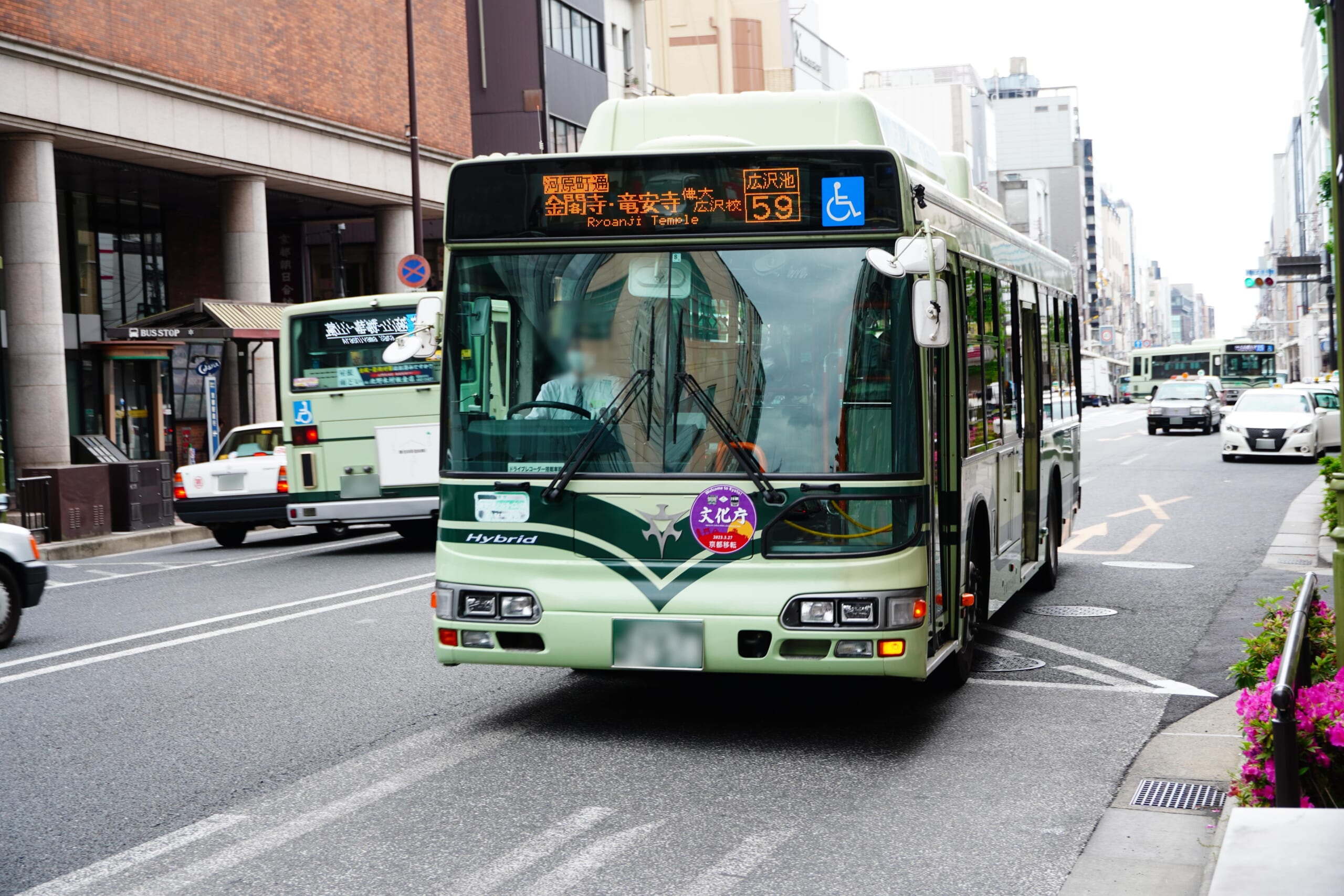 The most common way to get around Kyoto is using the bus network. There are a large number of lines, including a couple of lines designed for visitors with stops at the major tourist attractions in the city.
The downside of getting around by bus is that recently Kyoto has been receiving a large volume of tourists, so many buses are full and you may have to wait and let some of them pass before you can get on.
In addition, Kyoto has a special pass for tourists. The Subway & Bus 1-Day Pass gives you unlimited access to all bus routes and subway lines in Kyoto City for a price of 1,100 yen (half price for children). Previously there was a bus-only pass for 550 yen, but it was changed to a bus plus subway pass. Alternatively, a 1-day subway-only pass can also be purchased for 800 yen.
If you choose the bus option, Japanese buses may be a little different from those of other cities in the way of access and payment, so I recommend you to read this guide first ▶︎How to Ride a Bus in Japan: A Detailed Bus Guide for Tourists
Subway & Train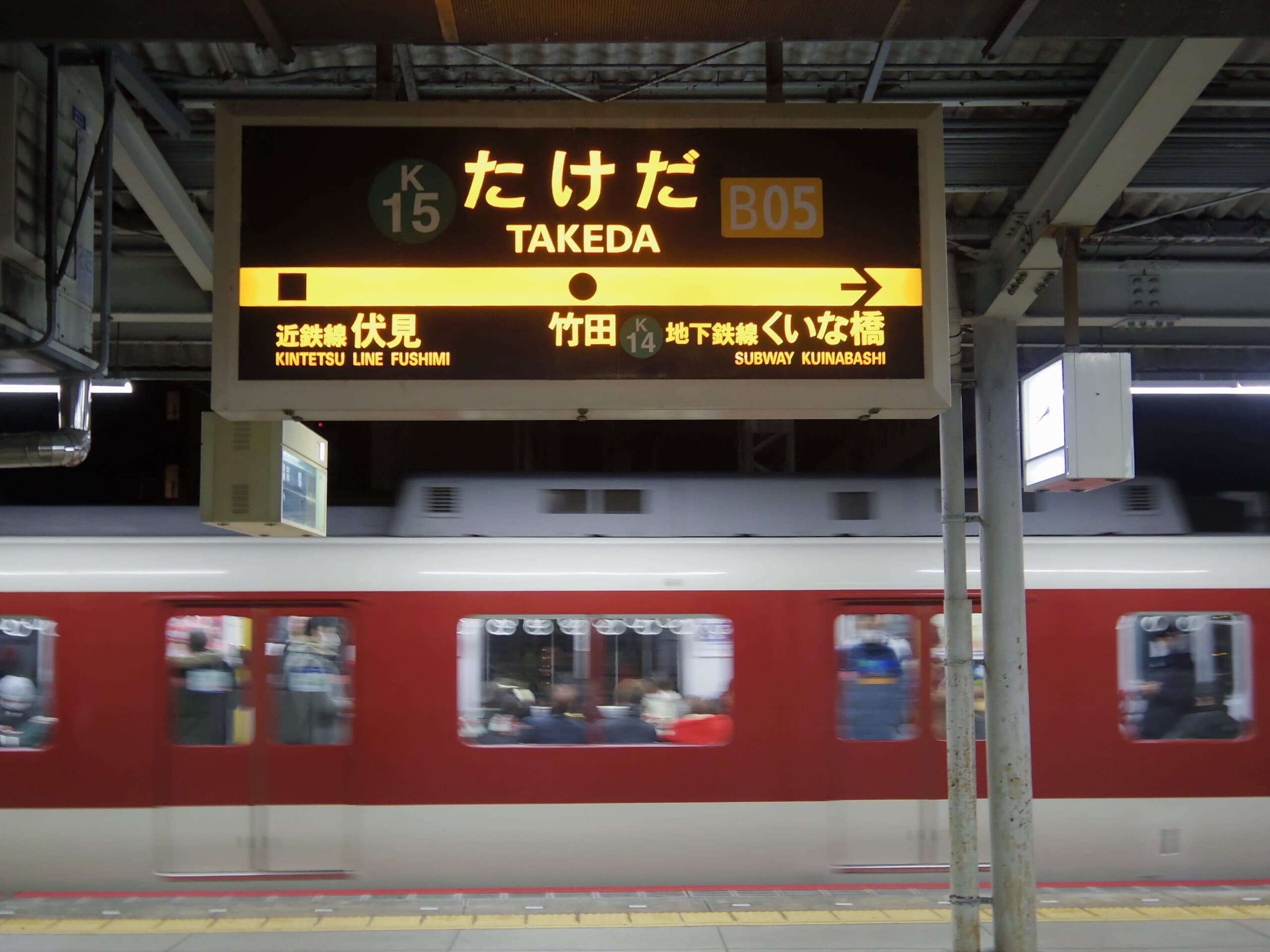 Although much smaller compared to Tokyo, Kyoto also has a good subway and train system. There are mainly two subway lines, and several private train companies. As I said, the bus is the most used option to move around the city of Kyoto. But there are more remote areas, such as the famous Fushimi Inari shrine with its hundreds of vermilion tori, Nara Park and its lovely deer or Arashiyama and the Bamboo Forest, where the train is faster and more efficient.
In addition, those with a Japan Rail Pass can access all the places I mentioned without paying extra by using the JR Pass, thus saving money and amortizing the pass.
▶︎Buy your Japan Rail Pass online here
All trains depart from Kyoto Central Station.
Bicycle
As I said, Kyoto is relatively smaller than Tokyo or Osaka, so many tourists choose to move around the city by renting a bicycle. You can move around much more freely, you don't have to be in a crowded bus, and it's a nice way to enjoy the fresh air.
It's also a way to explore the city in a different way, being able to discover streets and corners that you can not appreciate with the bus.
Taxi
Getting around Kyoto by taxi is not the most recommended option, but it can be useful for some occasions if the bus is very crowed and you need to make it on time. However, it will be undoubtedly more expensive and there is a possibility of getting stuck in a traffic jam as well.
Another occasion when it can be a good option to take a taxi or private transfer is to go from Kansai airport to Kyoto, if you are several people with large suitcases and you can share the cost.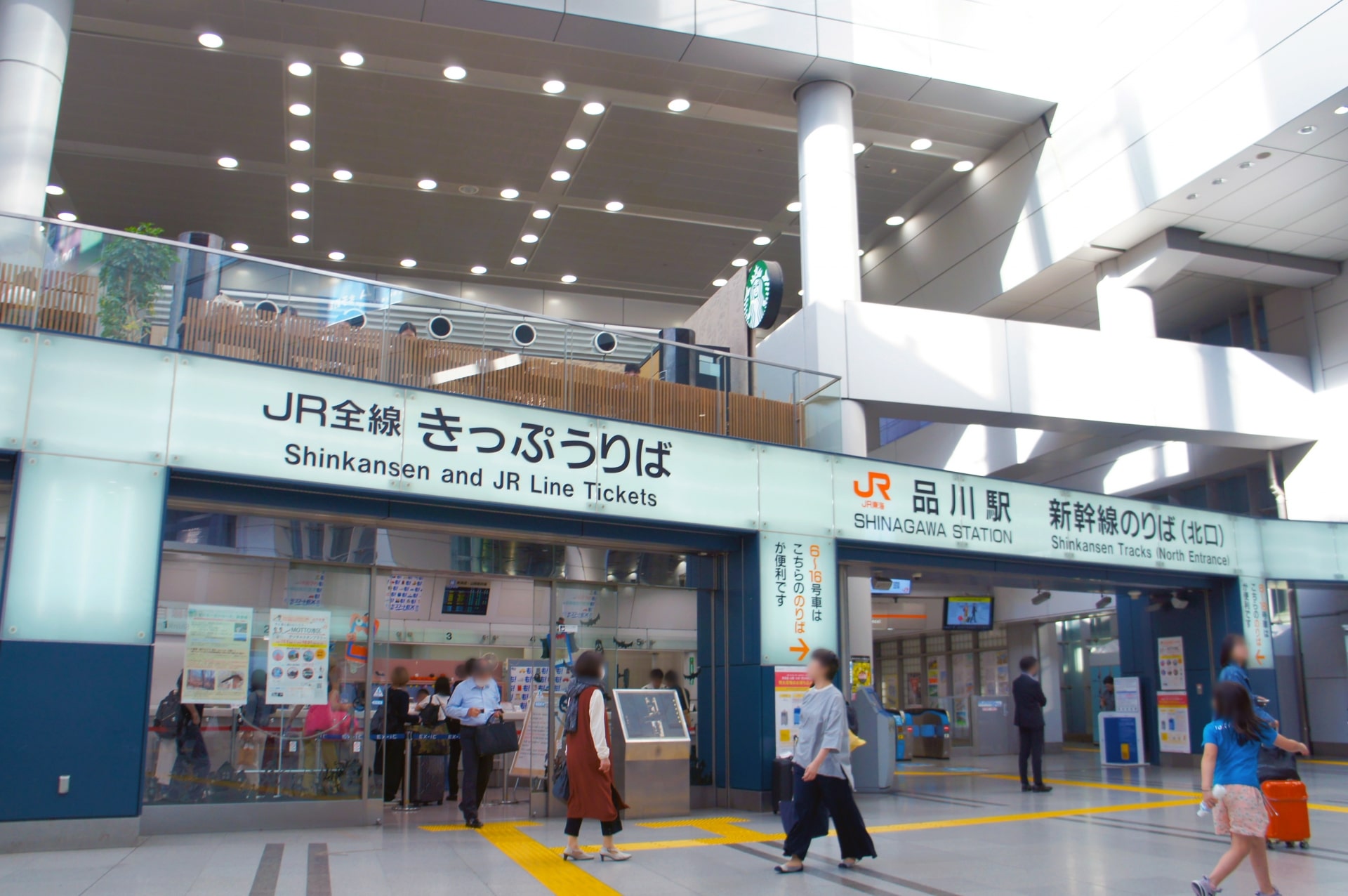 The vast majority of tourists start their adventure in Japan in Tokyo, and do what is known as the golden route, which is Tokyo-Kyoto-Osaka. Ideally, it is possible to spend 2-3 days in Kyoto. However, it is also possible to take a day trip to Kyoto from Tokyo thanks to the bullet train. Whether you are planning to go to Kyoto for several days or just one, our guide on how to get from Tokyo to Kyoto including bullet train or bus can help you.
Check our guide here: How to Get to Kyoto from Tokyo
The Japan Rail Pass
The shinkasen or bullet train is far away the best option to move around Japan, since allows you to travel between Tokyo and Kyoto in less than 3 hours. However, is also the most expensive. If you are a tourist in Japan there is a way to save a lot of money and travel comfortably by bullet trains. I'm talking about the top selling Japan Rail Pass (JR Pass), a must-pass for all travelers in Japan that want to visit more than only one city, that allows unlimited travel for 7,14 or 21 days on any JR transport, including bullet trains.
▶︎Buy your Japan Rail Pass online here
For more information about the JR Pass: A Guide to Japan Rail Pass
If you prefer to buy an individual ticket, the fare with a reserved seat is around 14,000 JPY and a non-reserved seat is around 13,000 JPY. Another more economical but more time consuming option is the bus.
▶︎Book your Shinkansen ticket from Tokyo to Kyoto online
▶︎Get discounted night bus tickets from Tokyo to Kyoto here
How to get to Kyoto from Kansai International Airport?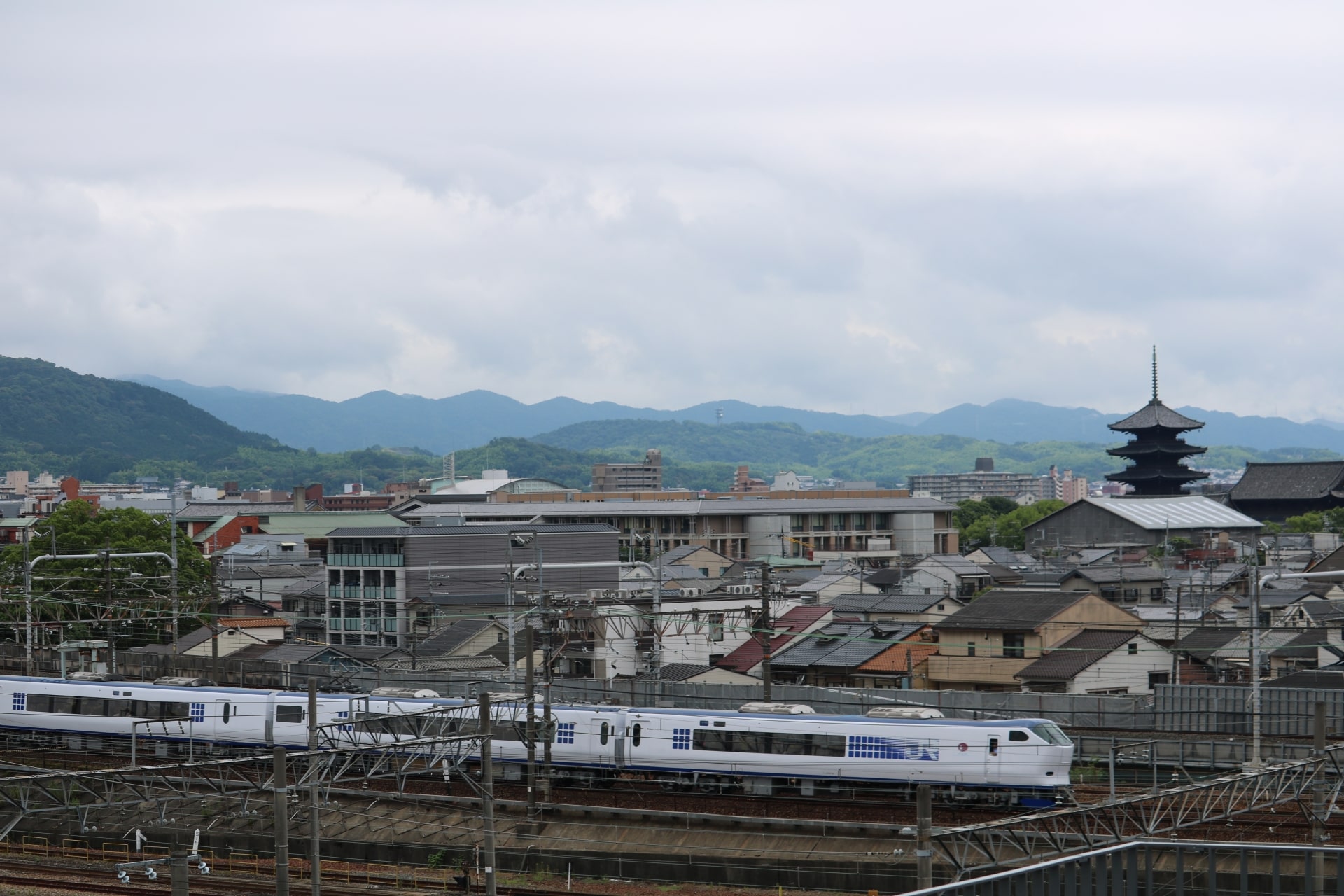 The other option that some people take is to arrive or leave Japan using Kansai International Airport and from there go directly to Kyoto. If that's your case and you want to know the best ways to access Kyoto from KIX and vice versa, you can find all the information you need here: How to Get from Kansai International Airport (KIX) to Kyoto
But if you don't want to read it all, I'll summarize: There are mainly two ways to get to Kyoto from KIX airport, by train or by limousine bus. Which option is best will depend on your preferences and situation (check the above guide for more details).
▶Book the Limited Express Haruka online
▶Book the KIX Limousine Bus online
What Should You Do in Kyoto??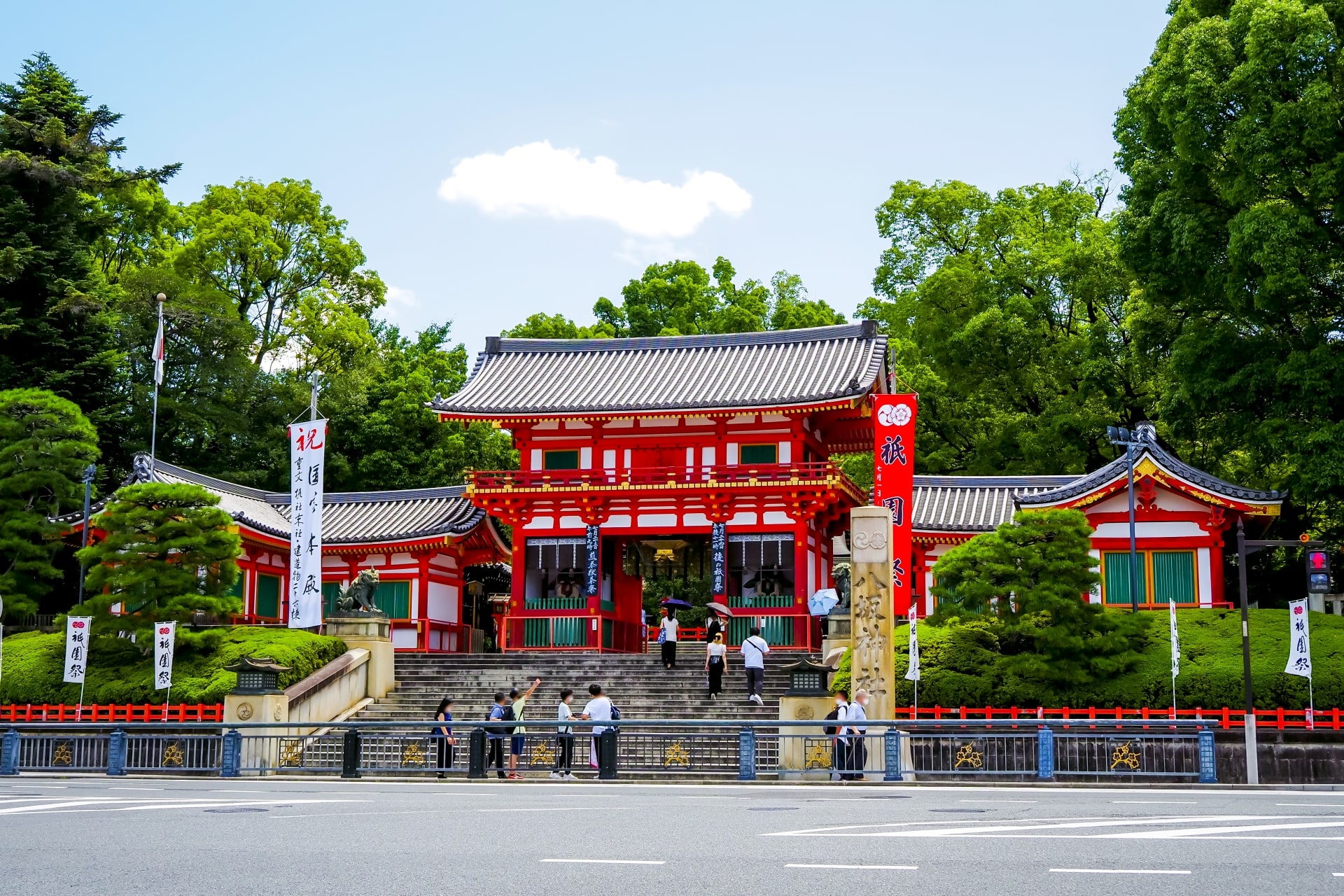 Kyoto, the second capital of Japan, has lots of historical sites and nature-rich spots for sightseeing. As for a history trip, you can't miss Kinkakuji Temple, Kiyomizudera Temple and Fushimi Inari Shirine. In Gion area, you can enjoy Geisha performances and drinking at night!!
▼Make your perfect itinerary for 1 or 3 days in Kyoto with this articles▼
▶︎1 Week Itinerary: the Very Best of Japan for First Timers
Do you wanna travel to other important places? Check out these other guides!
▽Transportation Guide for Other Popular Destinations▽
▶︎How to Get to Mt.Fuji from Tokyo
▶︎How to Get to Nikko from Tokyo
▶︎How to Get to Hakone from Tokyo
▶︎How to Get to Osaka from Tokyo
▶︎How to Get to Hiroshima from Tokyo
▶︎The Ultimate Guide for Transportation in Tokyo
▶︎How to Travel Between Narita Airport and Tokyo
▶︎How to Travel Between Haneda Airport and Tokyo
---
I hope you found it useful! If you want to know the best places to visit and things to do in Kyoto, these articles may interest you too!
▽Related Articles▽
▼Editor's Picks▼
---