5 Best Kimono Rental in Kyoto
Stroll through the ancient streets of Kyoto wearing a kimono and feel the authentic Japan!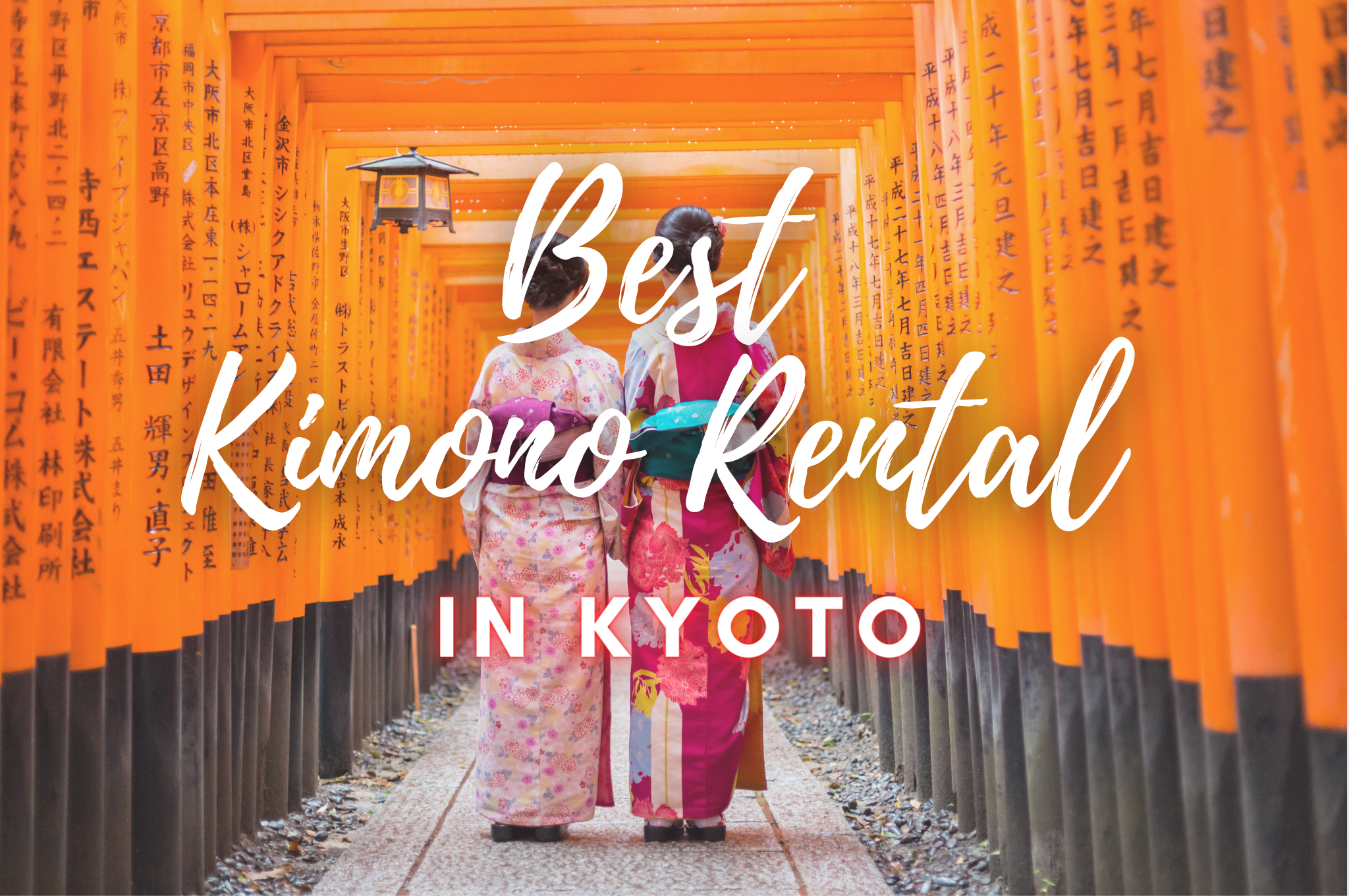 For many, Japan is a once-in-a-lifetime trip. Whether you are a one-time visitor or a repeat visitor, there are unique experiences that can only be done in the Land of the Rising Sun that you can't miss! One of the most special and only in Japan experience is wearing a kimono, the traditional Japanese dress.
You can rent a kimono in many cities, such as Osaka or Tokyo, but if there is one place that is perfect to wear a kimono, it's none other than the ancient capital of the country, home of the famous geishas and which still preserves all the essence and tradition of ancient Japan. Enjoy strolling down the popular places in Kyoto such as the Gion or Higashiyama district or take a photo shoot with professional photographers for special occasions such as weddings or family portraits. Wearing a kimono it's one of the best memories for a trip to Japan as well as a way to learn more about Japanese culture. Kimono is not only for women but there are also Kimono (Hakama) for men that they can dress up as cool Samurai.
Nowadays, there are many Kimono shops for foreign visitors at many locations in Kyoto offering Kimono rentals with dress-up and makeovers. In this article, I have listed the best Kimono rental shops in Kyoto where you can have the most amazing Kimono experience!
*Please note that this article contains affiliate links.
---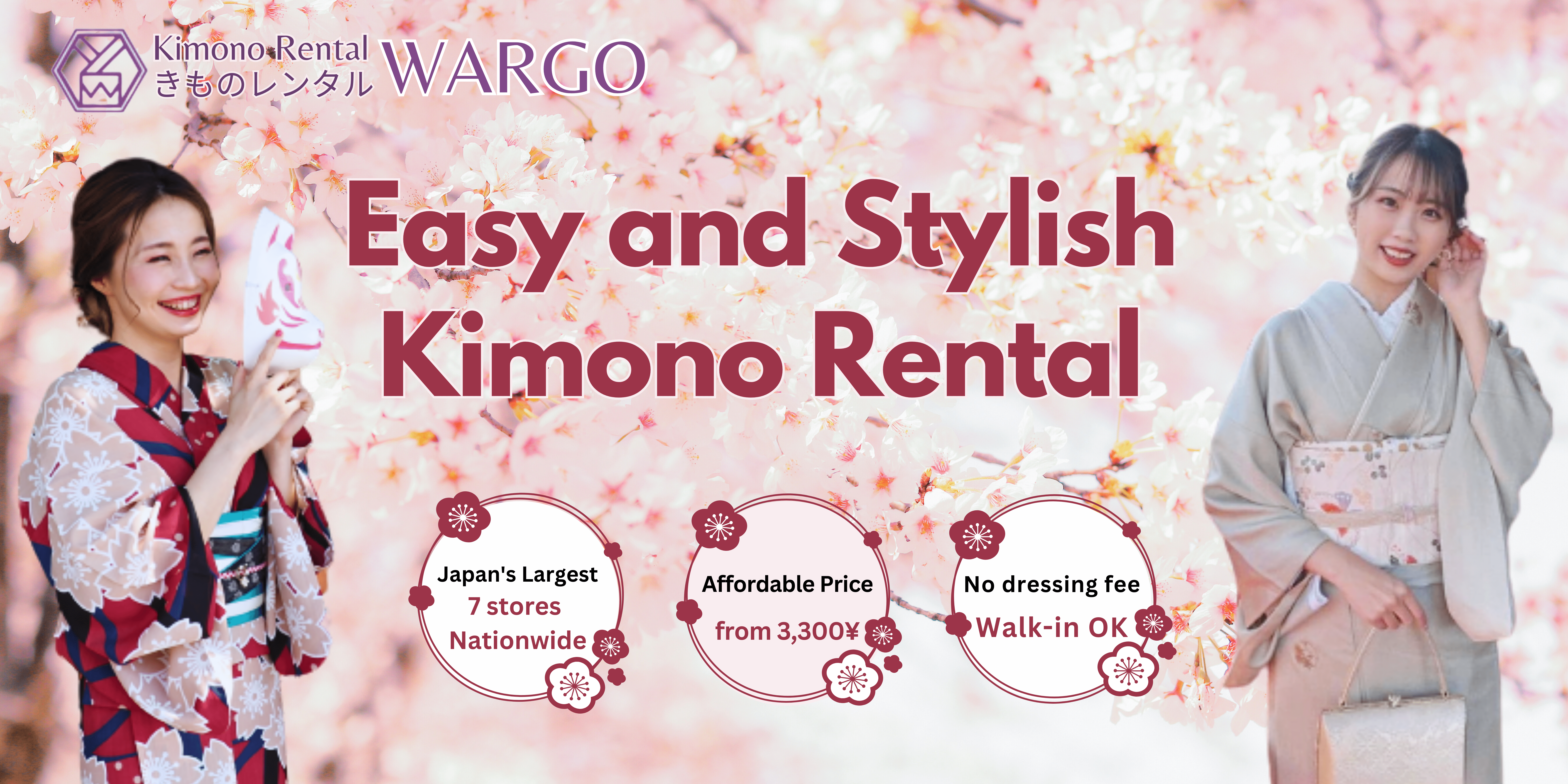 Originally born in Kyoto, Wargo is Japan's largest rental kimono service, with 7 stores nationwide. In Kyoto they have 2 stores located in key and easily accessible locations as Gion district and near the Kyoto Sation. We especially recommend the shop in Gion as it's close to traditional and historical areas where you can take the best pictures!
Each shop has more than 9,000 kimonos to choose from and several different plans! The package includes the kimono rental, hairstyle and accessories. And if you don't decide until the last minute, there is no problem, as they accept walk-in! (Price: from 2,980 yen)
▶ Official Website: https://kyotokimonorental.com/en/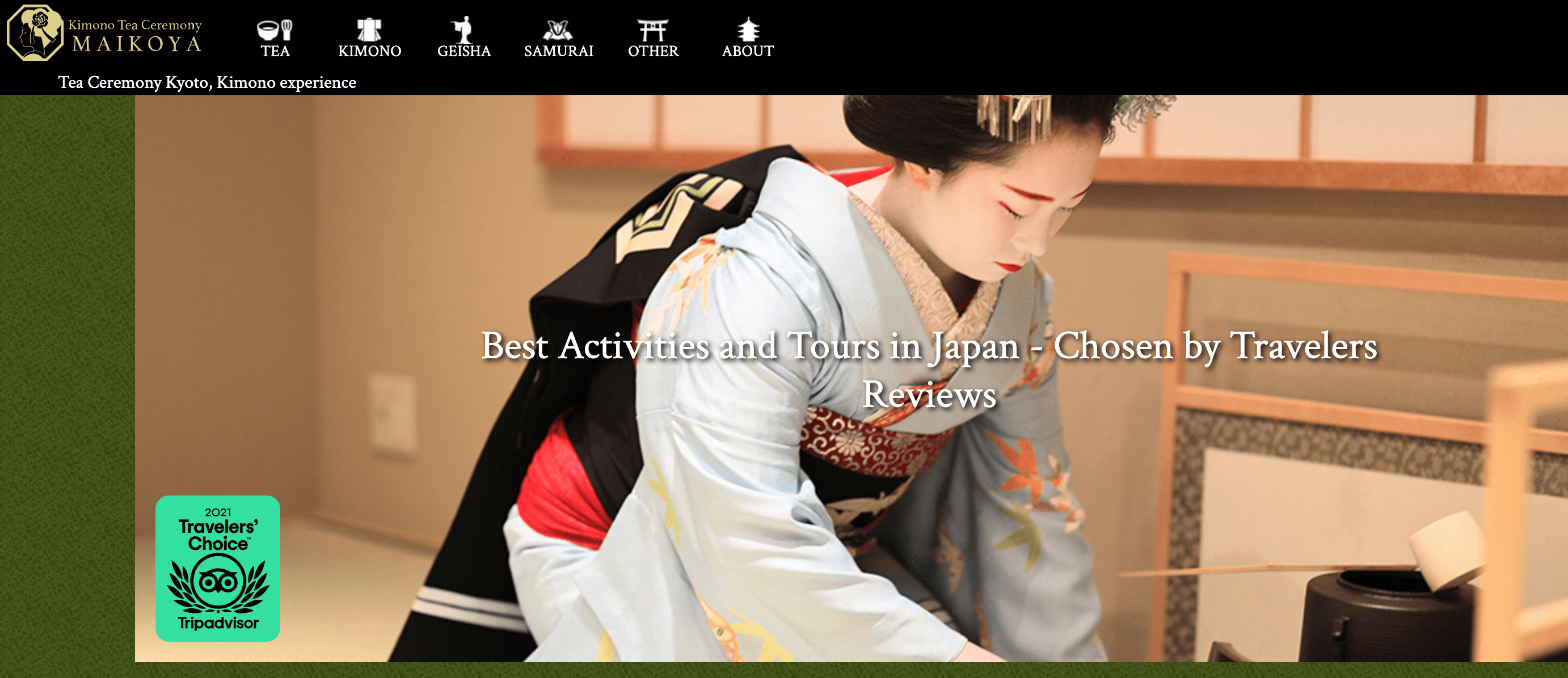 MAIKOYA is one of most popular kimono rental experience in Kyoto, as not only can you rent the kimono but you can also experience a Japanese tea ceremony, another must-do when traveling to Kyoto.
They offer a large kimono variety with both high end and budget options, 24-hours customer service and free photographer. Maikoya's "FULL MEMORABLE SET" comes with hairdo, sandals, bag and hairpin. The staff will explain you the cultural aspects of kimono wearing and help you choose among hundreds of kimonos and hair sets both old-style and modern styles. In addition to the tea ceremony, they also sweets making and kimono photo studio options in their facility.
Maikoya has two convenient locations, Maikoya's Kawaramachi is right next to the train station that can take you to Arashiyama or Fushimi Inari's 1,000 gates and Maikoya's Gion store has many exhibitions about the history of geisha and geisha kimono.
▶︎Book the exclusive Maikoya Traditional Kimono Experience in Kyoto at a discounted rate!!
3.
Ouka Kimono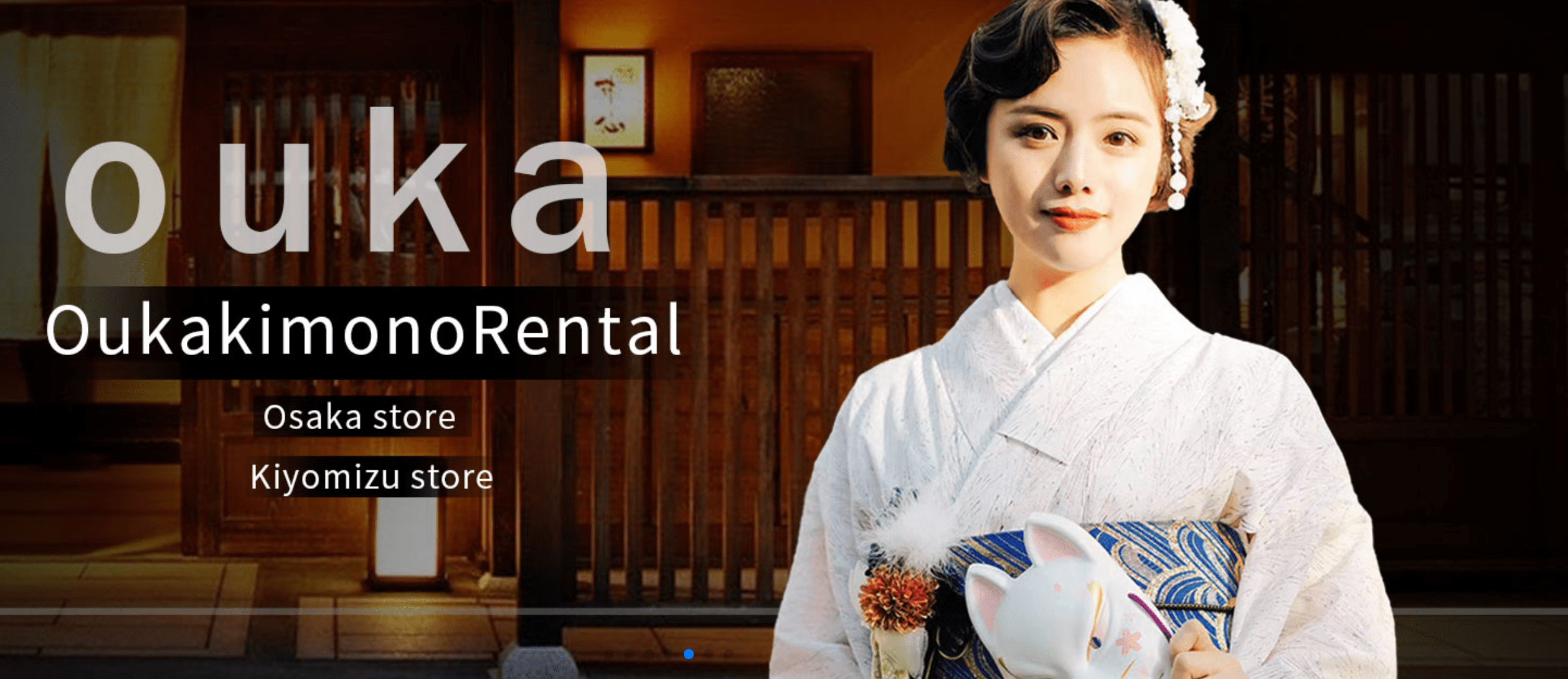 Top rated by users of Klook, one of the largest platforms for booking activities in Japan, Okura Kimono is also one of the most popular options for kimono rental in Kyoto. Ouka kimono have only 2 stores, one in Kyoto and another in Osaka, with 500 sets to choose from. However, this small business have a history of over 57 years, bringing to the customer a traditional and comfortable kimono experience.
In addition to the kimono rental they also offer professional photograph from one hour to one day, make up services and even wedding dress services, in case you have a special occasion. Upon request, they can also provide charter bus tour service and tea ceremony experience.
▶︎ Reserve here the Kimono Rental and Photoshoot in Kyoto by Ouka Kimono
4.
Miyabi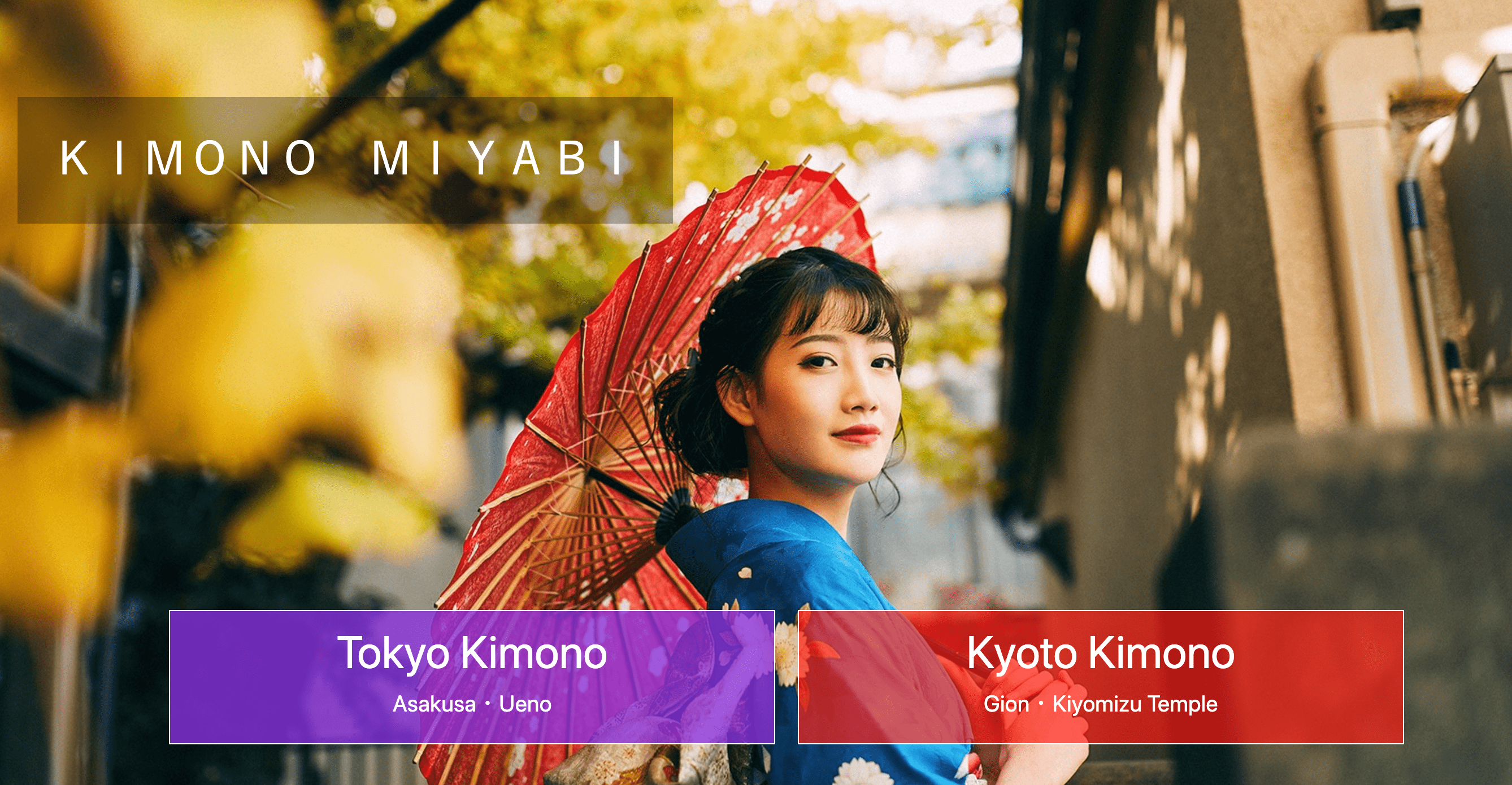 Another shop in the top ranking is Miyabi. With shops in Tokyo and Kyoto, Miyabi is a well-know choice among tourists and Japanese for kimono rental. Their team of experienced professional kimono teachers help their customers to choose and combine the best kimono for them.
They also have a wide variety of photo props available in the shop, such as traditional umbrellas, masks, fans and more, which will give your photos a level up! Please note that the number of props is limited and available on a first-come-first-served basis.
▶︎Book now online the Kimono and Yukata Rental at Kimono at Miyabi Kyoto
5.
Wakana Kimono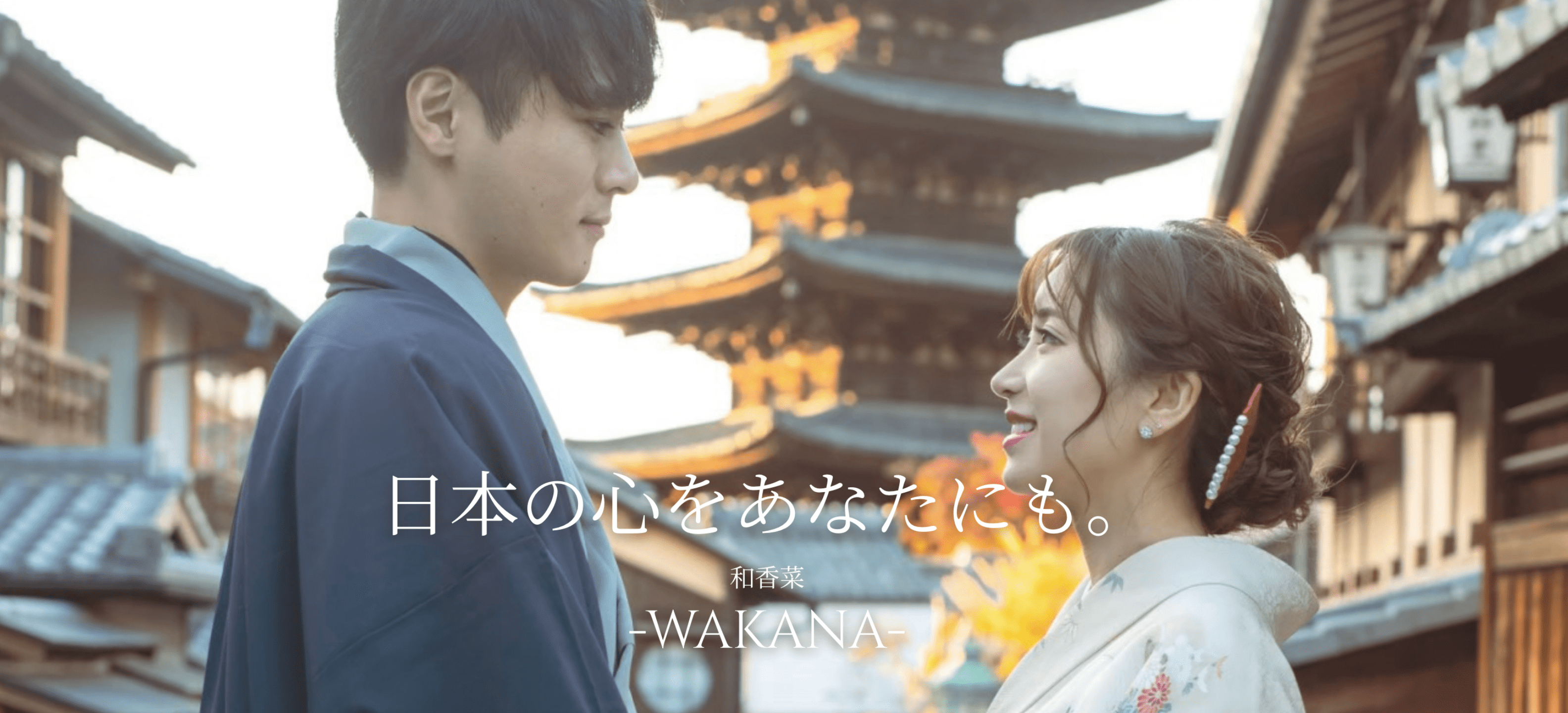 Last but not least on our list is Wakana Kimono. It's slightly more pricy than other options, but Wakana is know for have a careful selection of high-quality kimonos made only in Japan.
Located very close to Gion and Yasaka Shrine, Wakana Kimono rental offers different plans and prices, including photo plans and it's a popular shop among Japanese customers. The staff is really nice and do their best to help you to have a wonderful experience.
▶︎Get now a discount renting your kimono at Wakana here!!
More than a Kimono Rental: Different and Unique Experiences in Kyoto
Looking for a different and original experience? Try dressing up as an Oiran instead of a typical kimono! Different from geishas, oiran were a type of high-ranking courtesan from Japan's Edo period who was known for their beauty, culture, and artistic talents. The kimonos and accessories of the oiran were more luxurious and colorful than those of a traditional kimono. The make-up was also more striking.
▶︎Oiran Dress Up and Photoshoot Experience in Kyoto
Let's face it, unless you travel with someone very talented in photography, even if you rent a kimono the photos you get are probably not going to be the best. Kyoto is always overcrowded, it's going to be difficult, etc. If you want a unique and unforgettable souvenir, consider paying for a professional photo shoot to immortalize this once in a lifetime experience!
Kyoto is the city of geisha and maiko (apprentice geisha). Wearing a kimono is undoubtedly a special and unique memory in itself, but seeing a geisha or maiko is the ultimate experience in Kyoto! Sometimes they can be seen walking around Gion, but due to the chase of tourists it's becoming increasingly difficult to see them. With this private experience you will not only get to see a maiko, but she will talk to you and perform a show!
▶︎Kyoto Kimono Rental Experience and Maiko Dinner Show
Private Tour
It's your first time in Kyoto and you don't want to miss anything? Think about hiring a private tour with a local expert. The best way to see everything without worries and with a detailed explanation of each place!
▼Make your perfect itinerary in Kyoto with this article▼
▽Traveling from Tokyo to Kyoto??? Don't forget to buy your Japan Rail Pass and save money!▽
▶︎Get Japan Rail Pass online here!!
---
Excited for your trip to Japan?? Check these articles to have the best experience!!
▽Related Articles▽
▼Editor's Picks▼
---